I was in the nursery room when Oyen told me "my water broke"
Me, the mother, said "Oh okay. Oh!"
I panicked because I knew that after the water breaks here comes the baby. Oyen said not to panic because she's still going to get ready, get dressed.
Me, takbo sa banyo to shower and get dressed too.
She was not panicking, she took time pa to hug Pixie or Stella.
With a pregnant woman in the car the tendency is to drive insanely fast and furious alam mo yun just like in the movies. I reminded my son in law that relax lang kami, no need for reckless driving. And since our roads are always clogged, you can't really go very fast.
I know of two instances that ended tragically. Long time ago we had an office in Pasig. I became friends with some municipal city officers. One of them told me the sad story of his wife's death. Their child was so sick so in the middle of the night, under heavy rain and almost zero visibility, they rushed him to the hospital. He was so nervous and his wife kept telling him to go faster. Nabangga sila, his wife and child died. He never remarried and when I met him, he was still grieving even after many years had passed. His depression and guilty feelings never left him. Kawawa.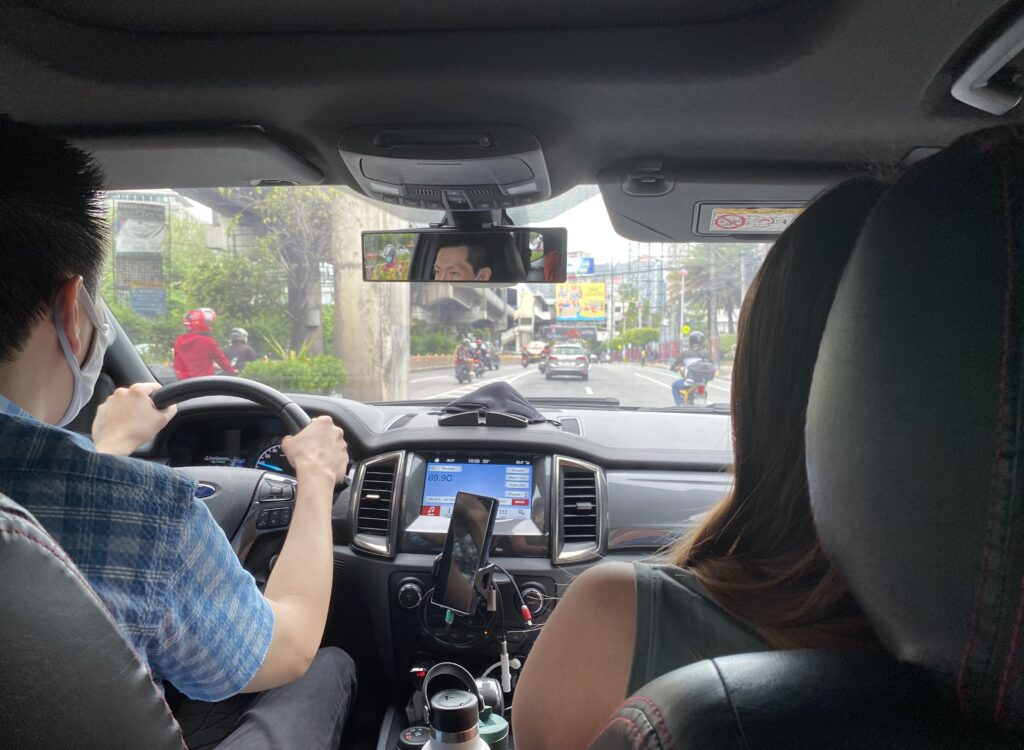 We reached St. Luke's Hospital in BGC perfectly fine. I looked calm and collected pero nerbyos talaga ako. Feeling ko po ay ako ang mapapaanak. As soon our SUV pulled over, I got off and told the security guard "Manganganak na ako."
Oyen was placed in the High Risk Pregnancy Unit on the 3rd floor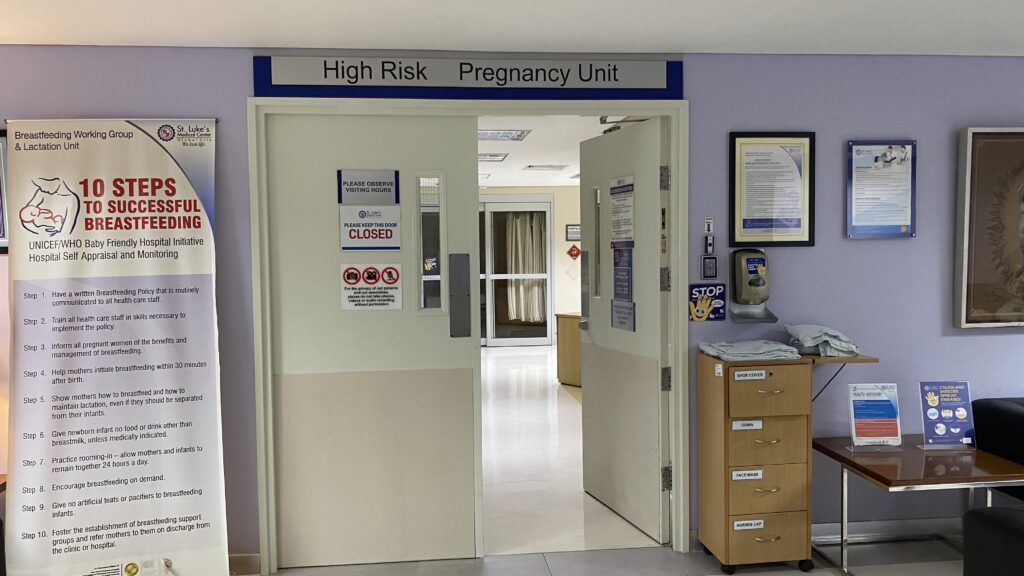 We're ready with the Cordlife Kit. Hindi ito pwedeng malimutan. Aba she paid a fortune for this.
While Oyen was under observation, I went down to the Admissions department to inquire about the different kinds of hospital rooms available.   I was surprised that they seemed secretive about the availability.  I cannot reserve daw a room if my daughter hasn't given birth.  I told them I know that.  I just wanted to familiarize myself with what they have.   Because of my insistence and kakulitan they gave in.  They gave me a price list and as per my request, they showed me photos of the interior of the rooms.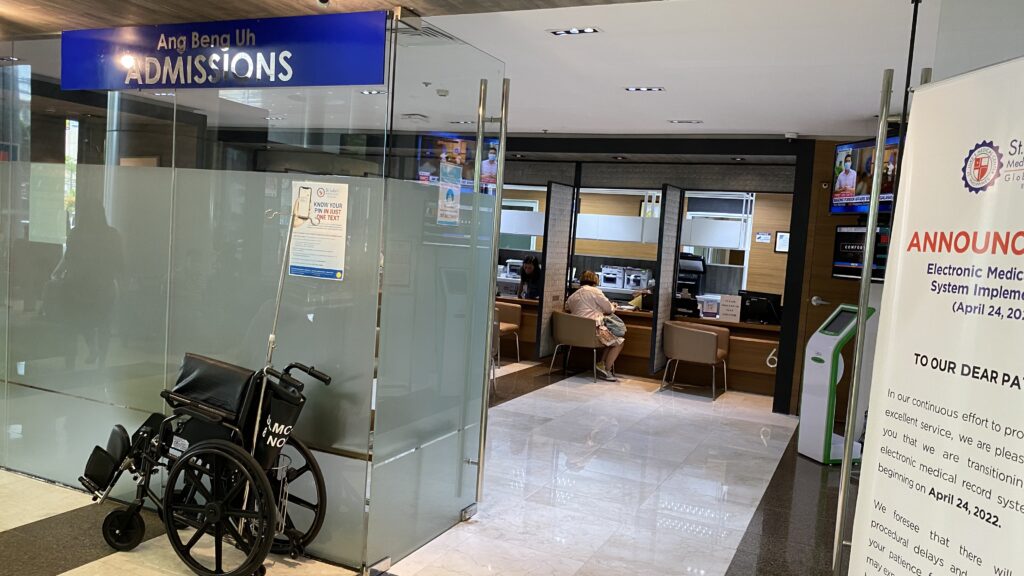 The admissions office is clean and orderly. They even have a corner for cold water and some cookies.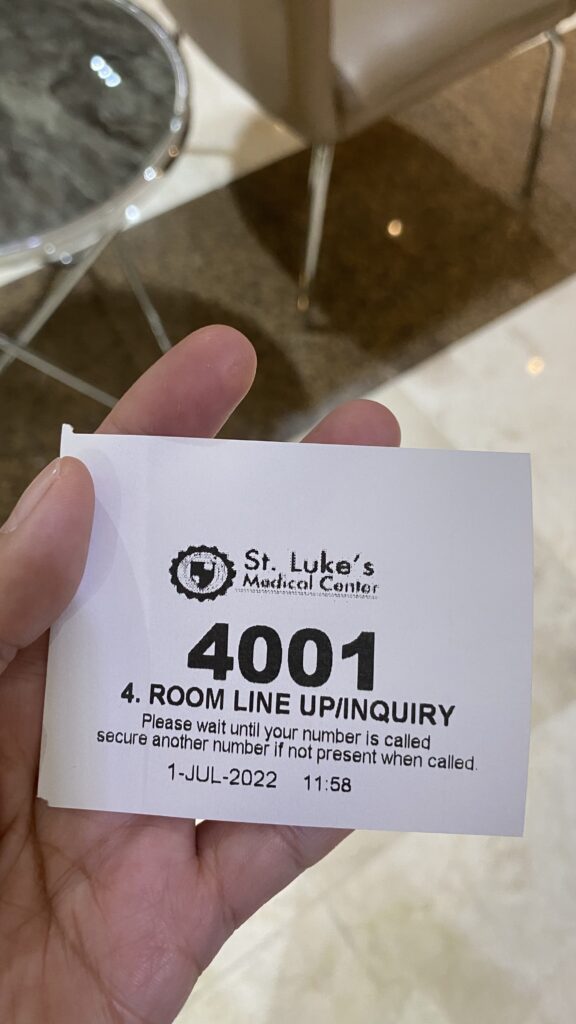 I grabbed a packet of Skyflakes crackers from our pantry and slid it in my bag.   I was anticipating a long wait kaya dapat ready.   #girlscout