After a long and intense campaign, Bongbong Marcos won by a convincing lead. And today, he becomes officially the president and CEO of the republic.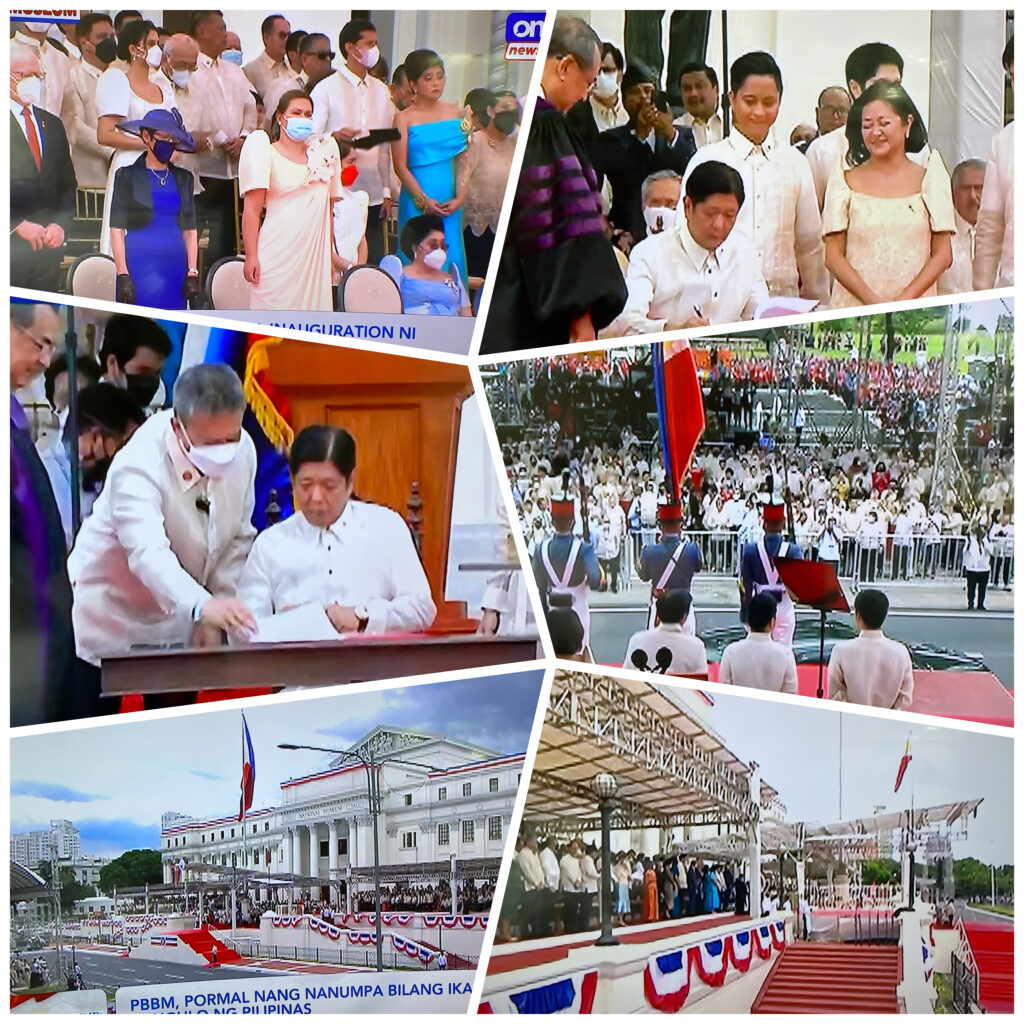 I noticed that during the prayers, his wife and First Lady was not praying nor paying attention. I was perplexed when I saw her stick her tongue out to the crowd. I don't know the reason behind that or sino ang dinilaan nya. Nothing wrong sticking her tongue out except that I hoped she didn't do it today in my opinion.
The new president needs all our support to succeed. He is now the captain of our ship and let's hope and pray he would and could steer our country into a better today and tomorrow.
Umasenso sana ang ating bansa at mga Pilipino. Maging tahimik, mapayapa, at magaan sana ang ating buhay.
I believe that BBM would do everything he could to be a great president.
Mabuhay ang Pilipinas.