A few days prior, Oyen gives me a list of three restaurants and asks me to pick one. I pick Palacio de Memoria with no idea whatsoever what that is.
A—- "Anak, here? Parang sementeryo ang pangalan."
No offense meant but the name sounds like memorial park to me.



Memorial Park with its own airport.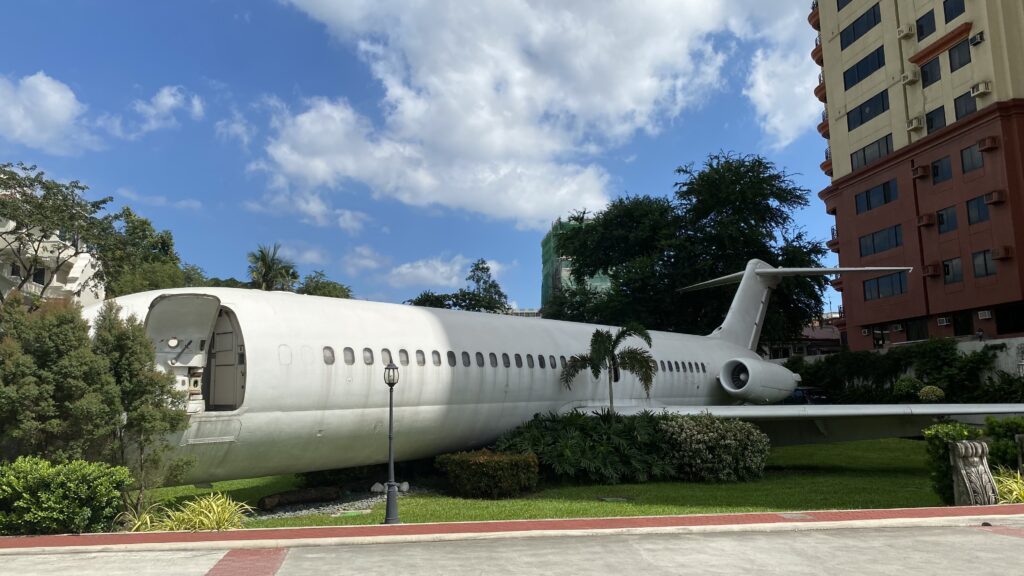 This is a pre-war mansion bought by the Lhuiller family and restored to its former glory.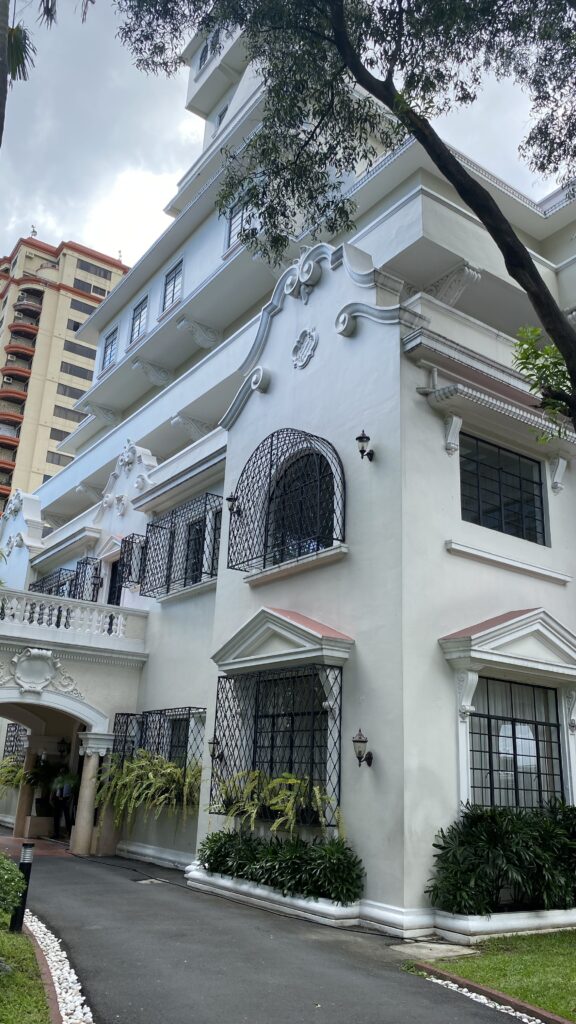 Century-old trees adorn the almost two hectare estate.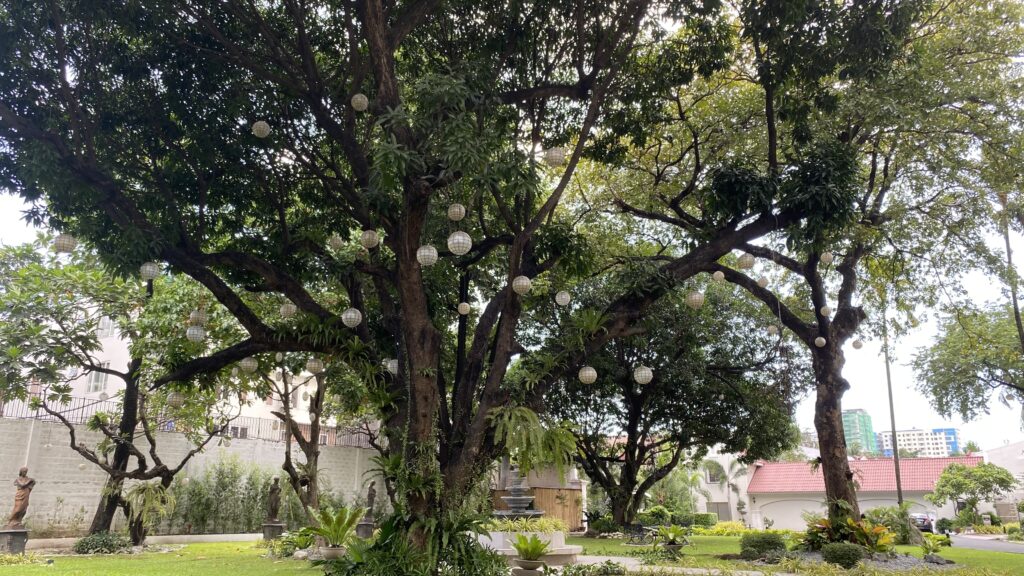 The Loggia occupies the expansive lanai beside the pond which was a swimming pool in its past life.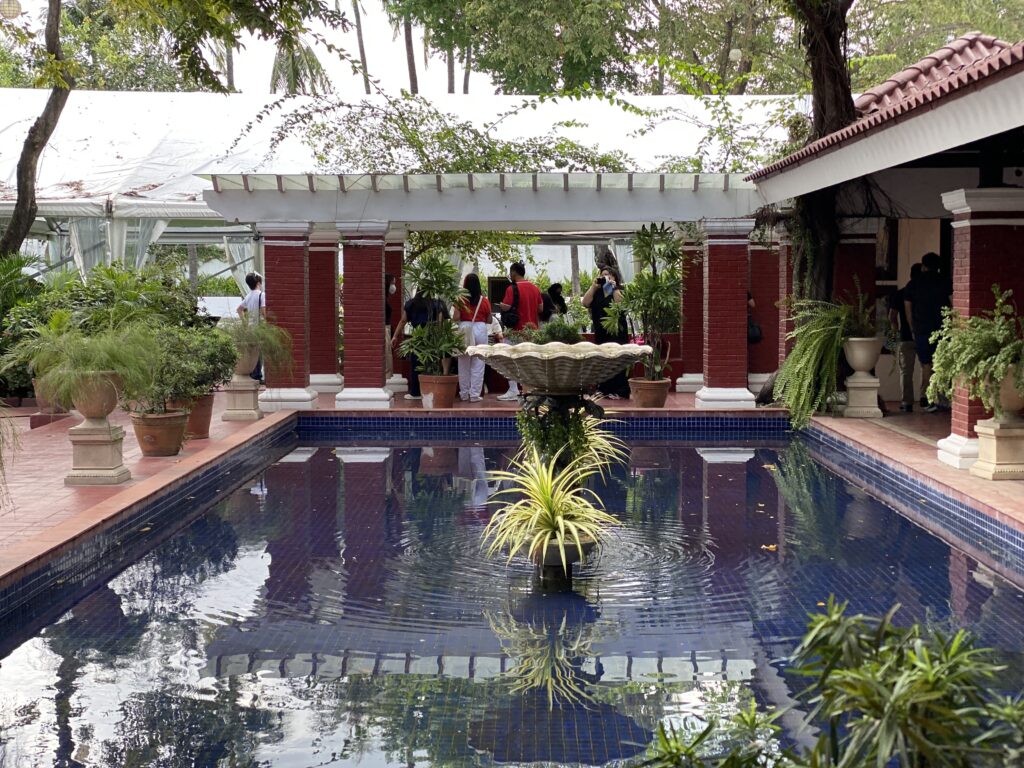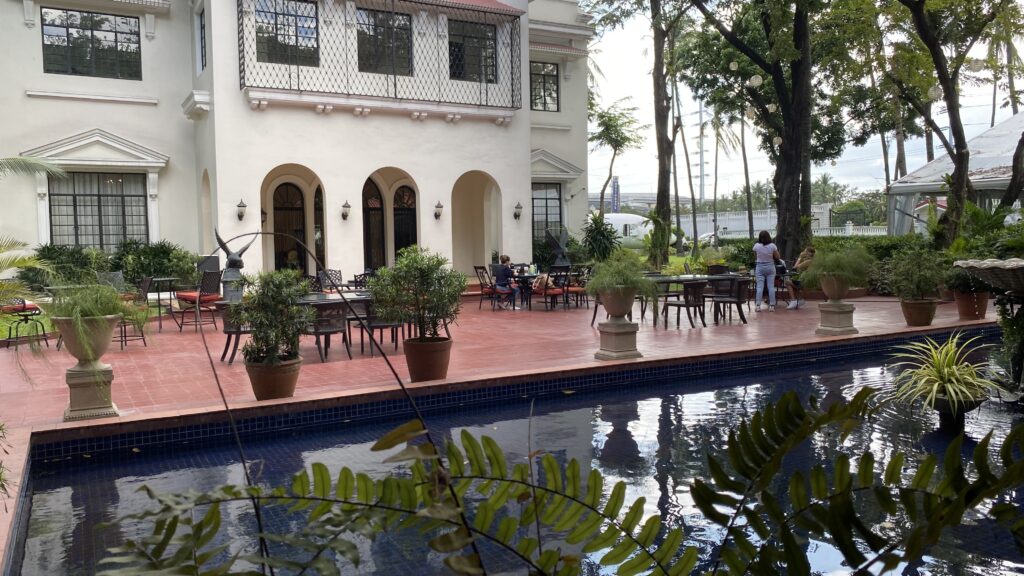 From this table,  we moved to one that's closer to the bar kasi this one is hit by direct sunlight.  Medyo mainit.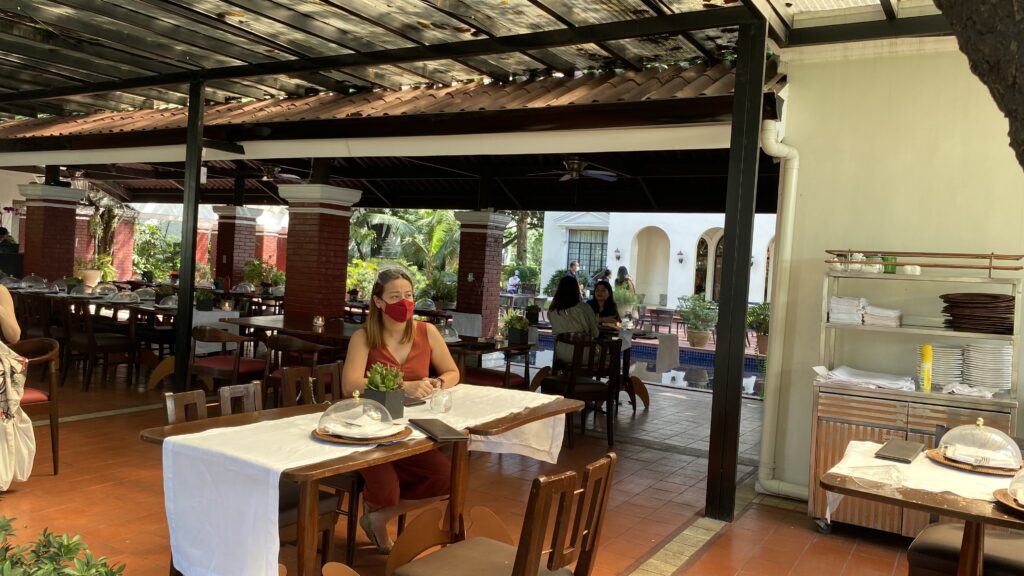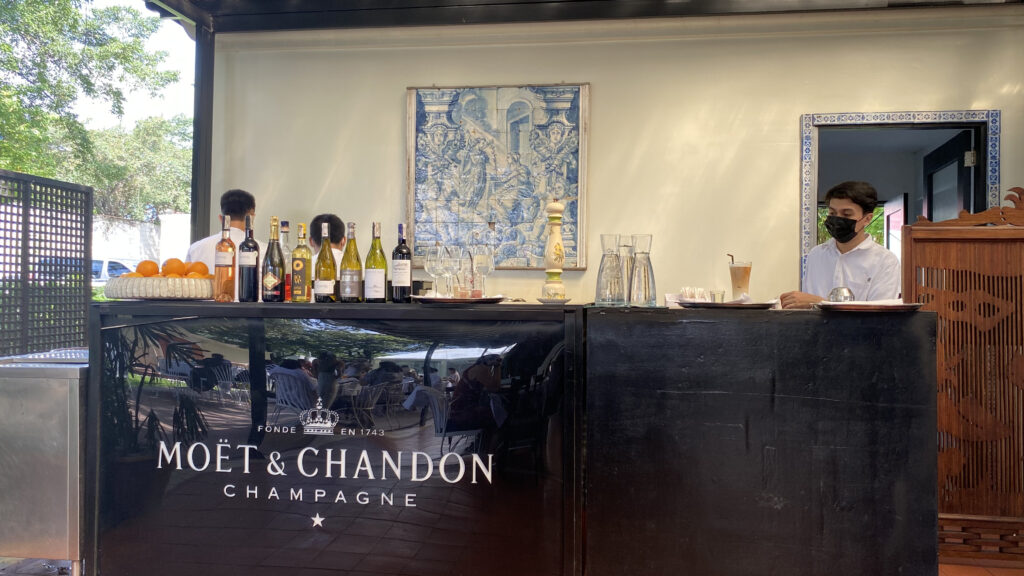 Oyen orders while I prepare to eat.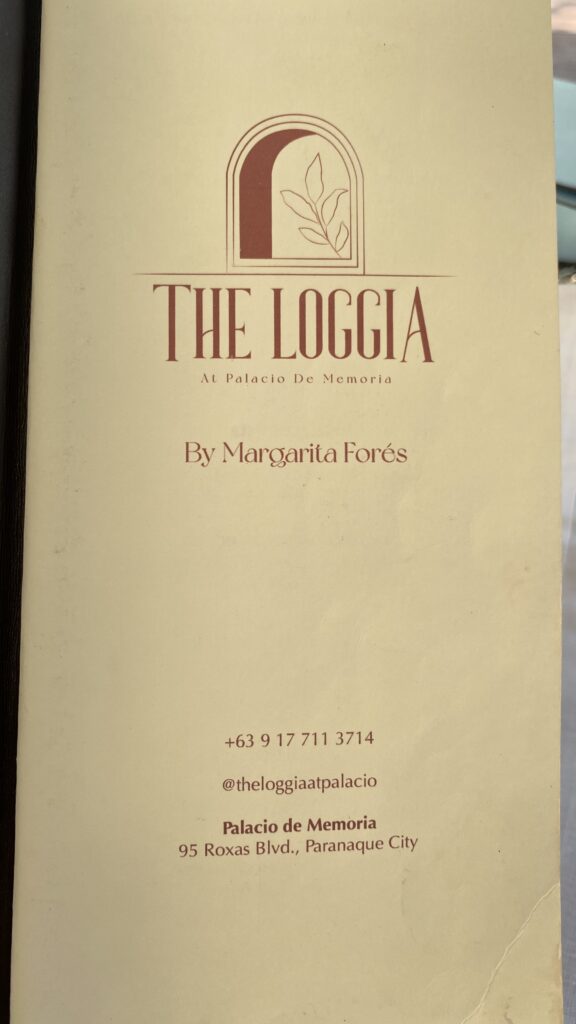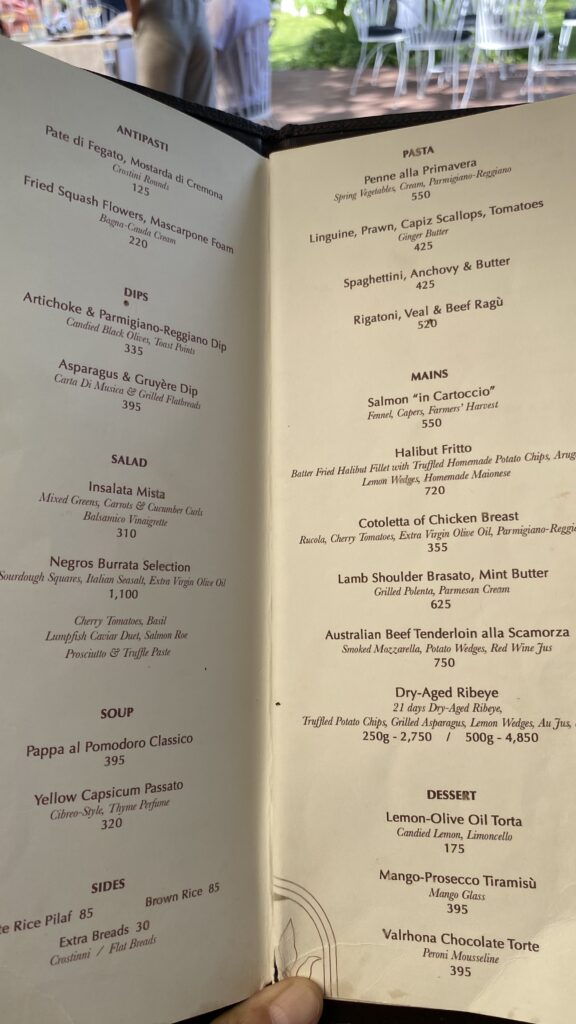 Ganda-ganda ng anak ko, mana sa Lola Felicing nya.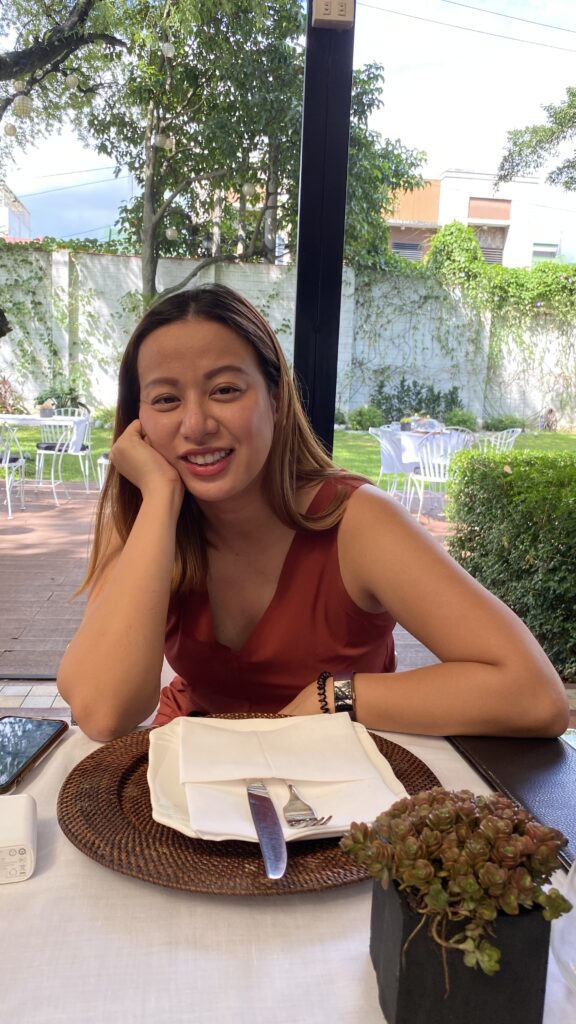 Fried Squash Flowers with mascarpone dip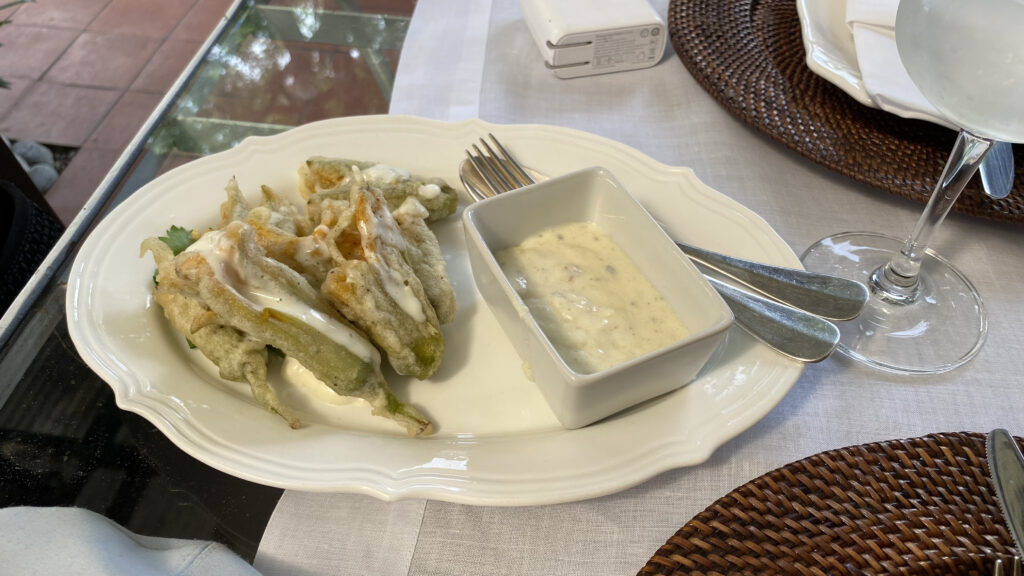 Even if this seafood linguine looks lacking in shrimps, it's delicious.   This is a 4/5.  If it has more shrimps then I will give it a 4.5/5.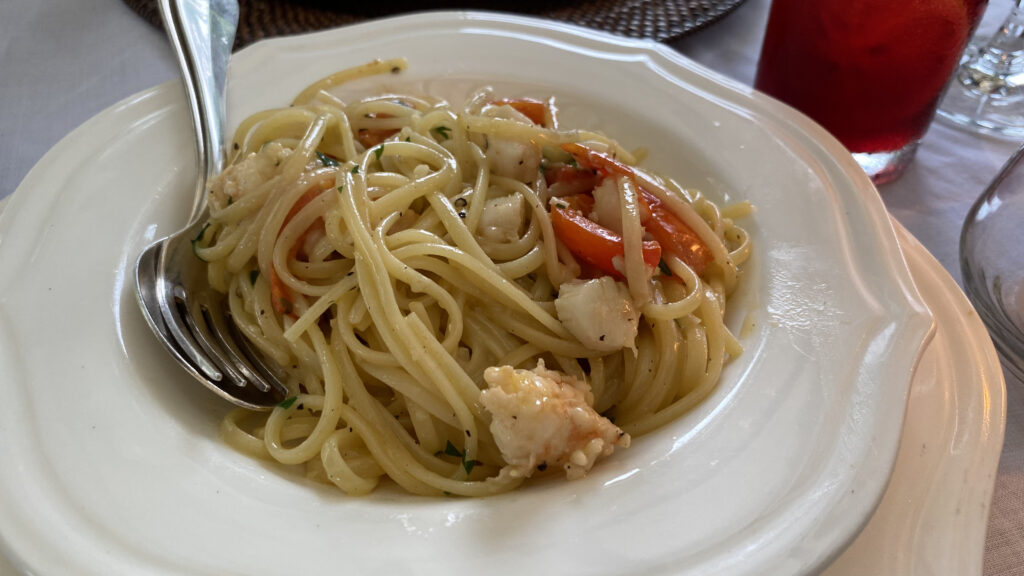 Fish and chips — the fresh green salad is good.  Ewan ba ang hilig ko  mag-order ng fish and chips.  Any where in the world, I haven't so far found the most delicious fish and chips.  Lahat sila good, okay, but wala pang "oh wow, the best!"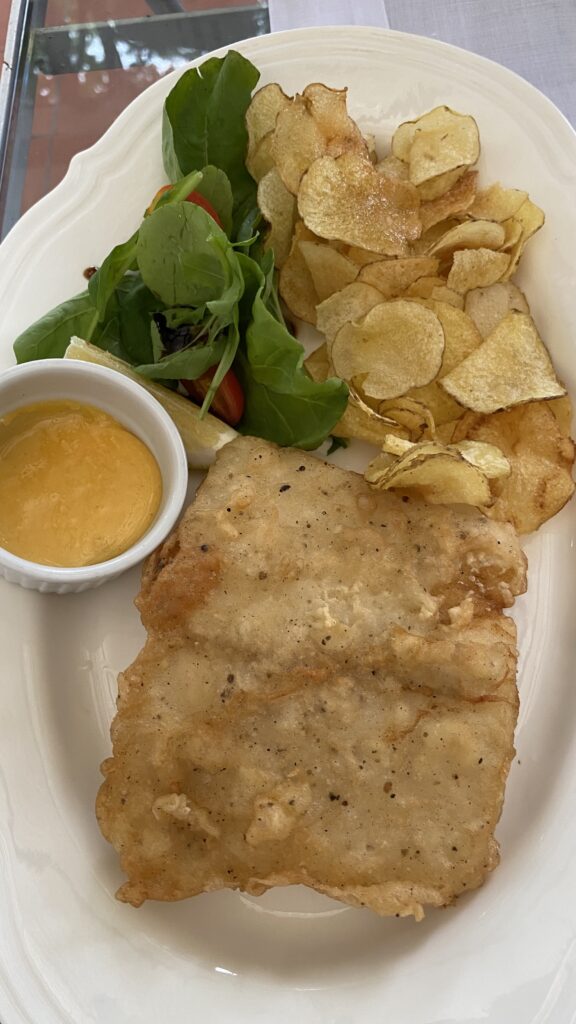 Oh my I don't even remember if we had dessert.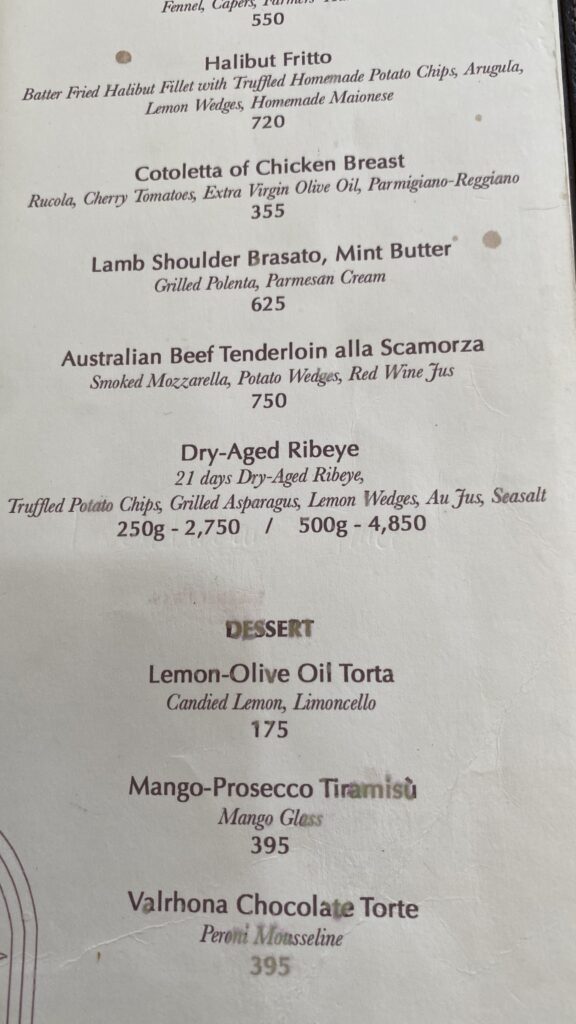 We didn't enjoy our late lunch because of two reasons-maingay and mainit.  Although the lanai is semi-outdoors and hindi kulong,  ang ingay.  Maybe because it's weekend and there are large groups, syempre excited magkwentuhan.  There's a very slim chance that we would be back because Roxas Boulevard is far from our house, plus the heavy traffic along EDSA, but if ever we decide to dine here again,  we'll go on a weekday, para medyo konti ang tao.