Oct 27, 2021
After our not so relaxing lunch, we explored the pre-war mansion. We're here na so we might as well.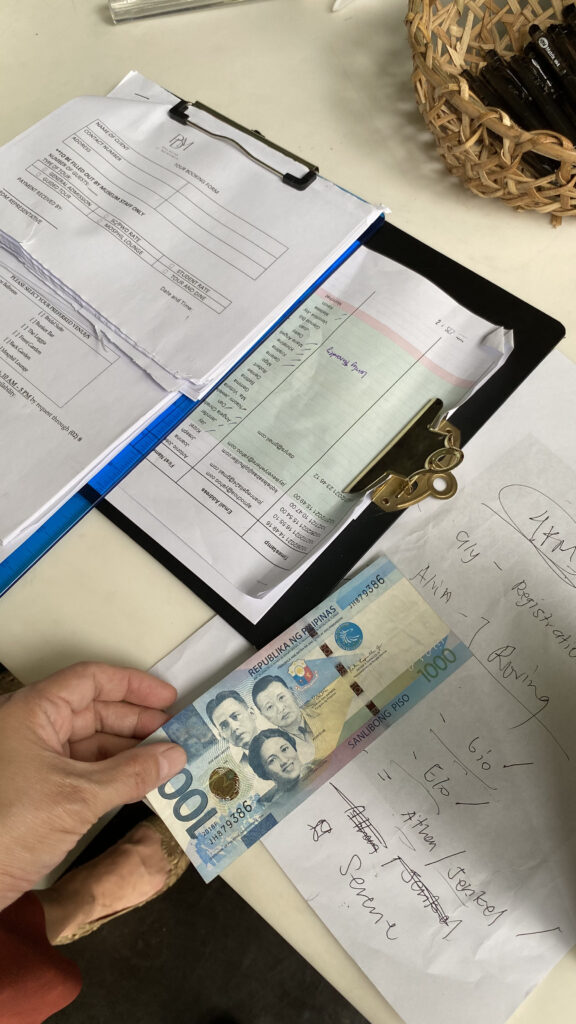 Merong bayad, I think almost P500 for each person.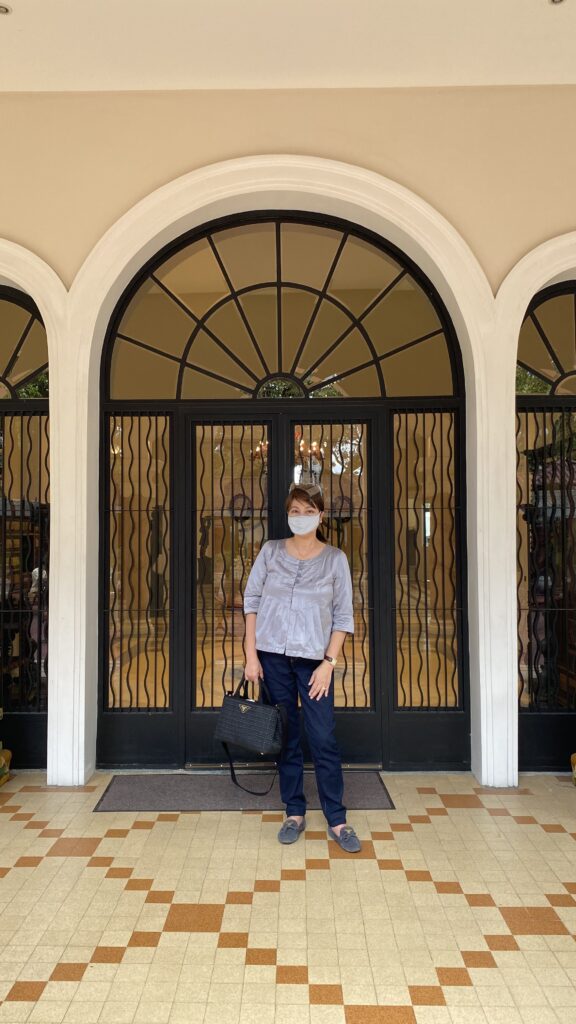 Extra pay if you want to go inside the airplane.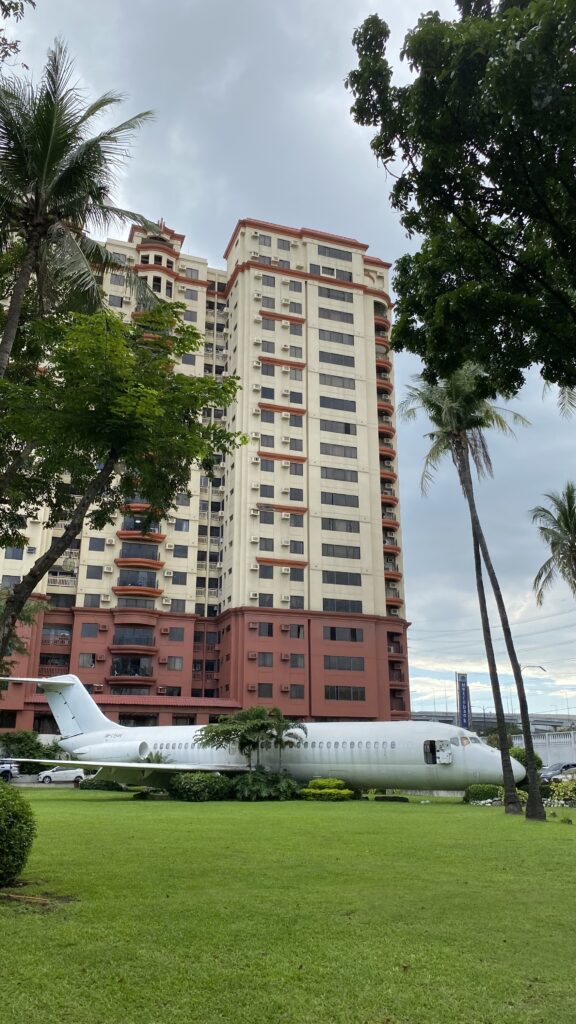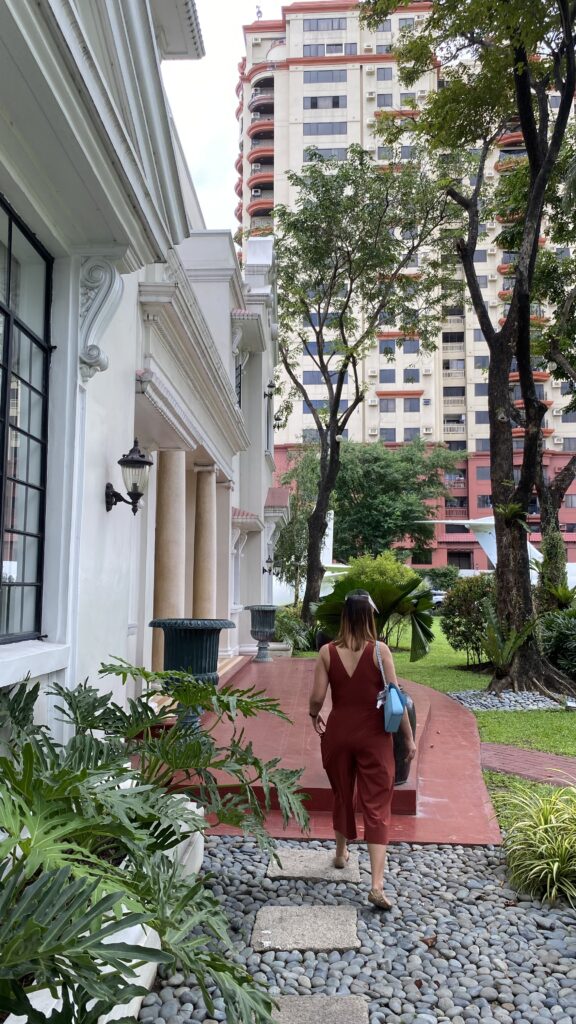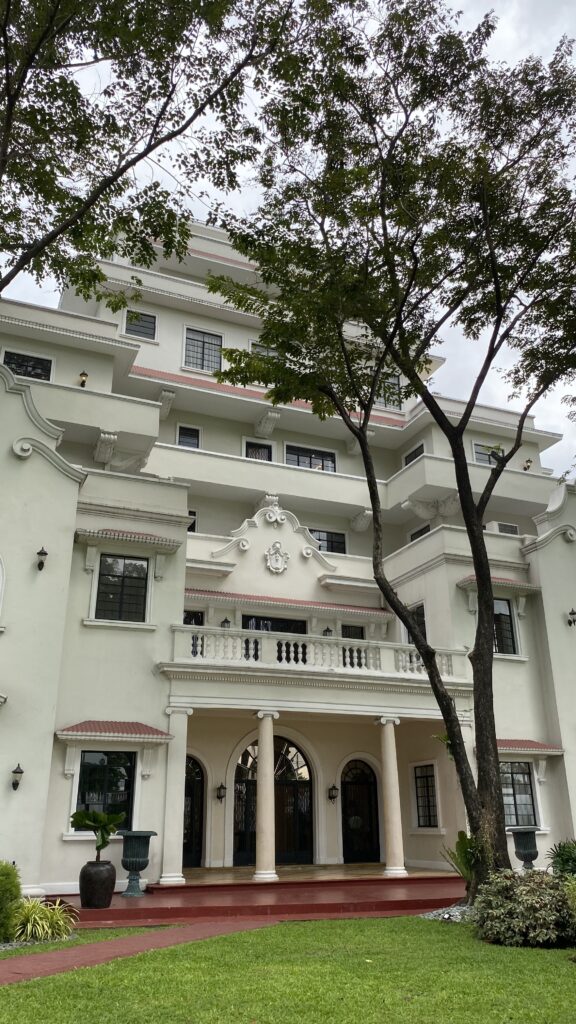 I took many photos, basta usyoso lang. I've seen some women na bihis na bihis, kuntodo make up and with photographers, and or tripods, siguro pang post nila sa Instagram.
I wasn't interested to know the history, basta pasyal lang kami ng anak ko, bonding namin.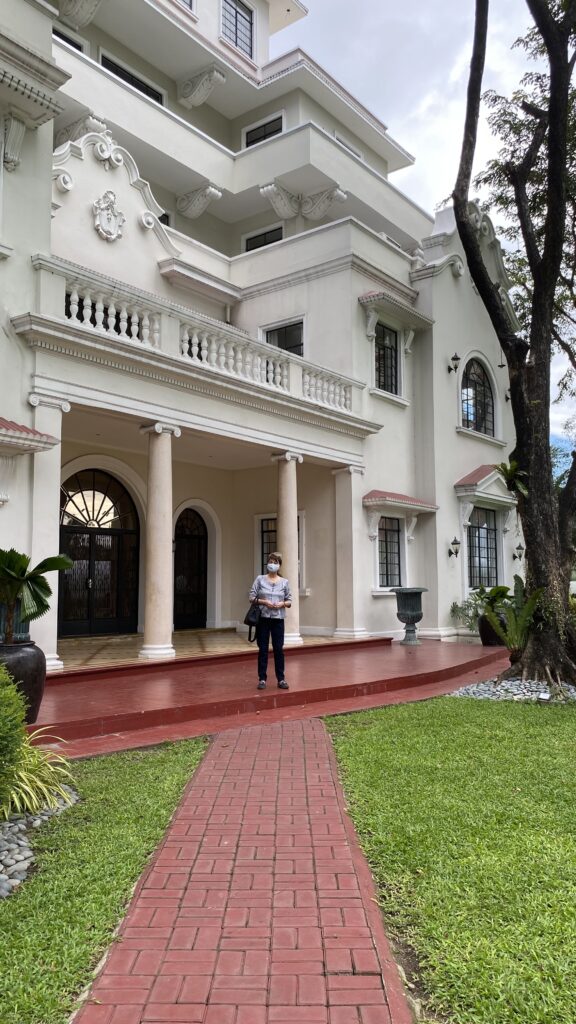 The entrance fee includes access to the main house and the museum that basically contains religious artifacts and a collection of rare religious paintings.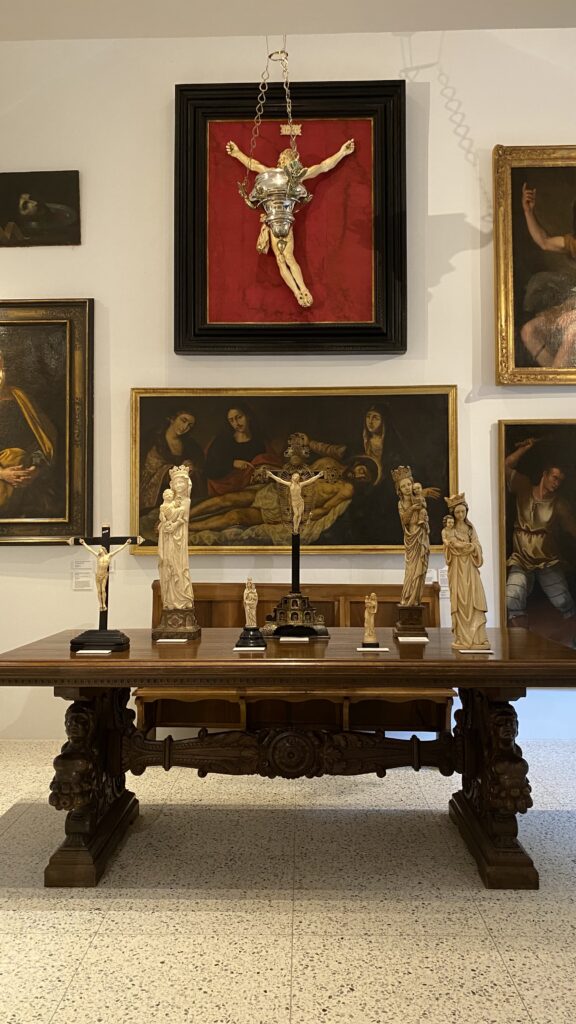 Urbino Majolica Jar,  16th – 17th century, Italy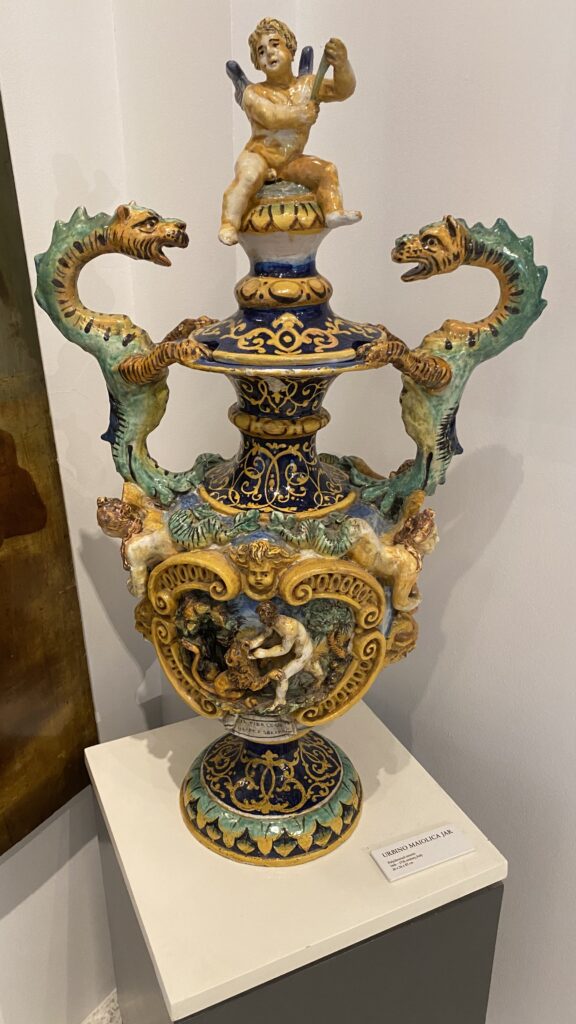 The new owners did their best to preserve the original architectural features of the building including the flooring.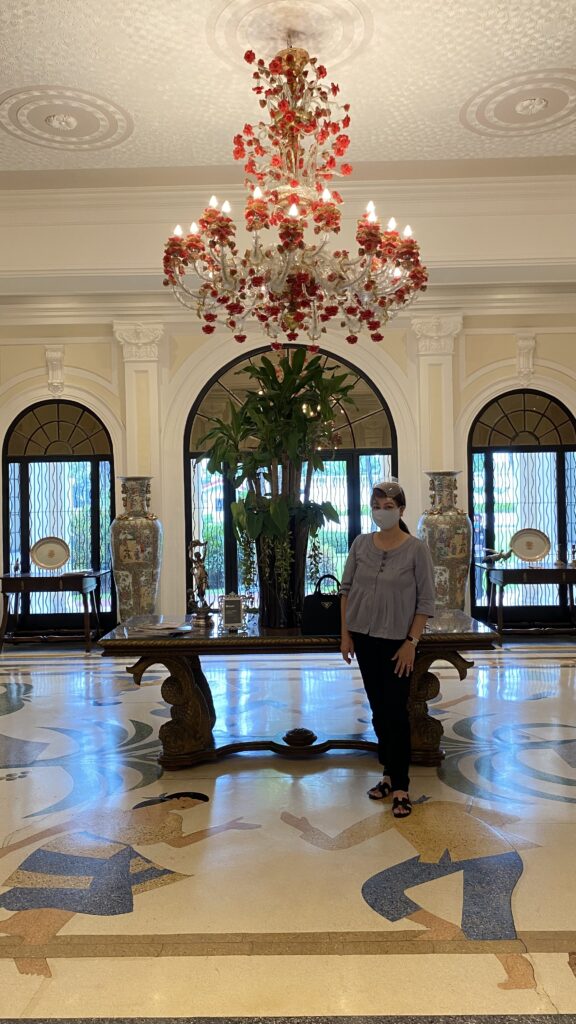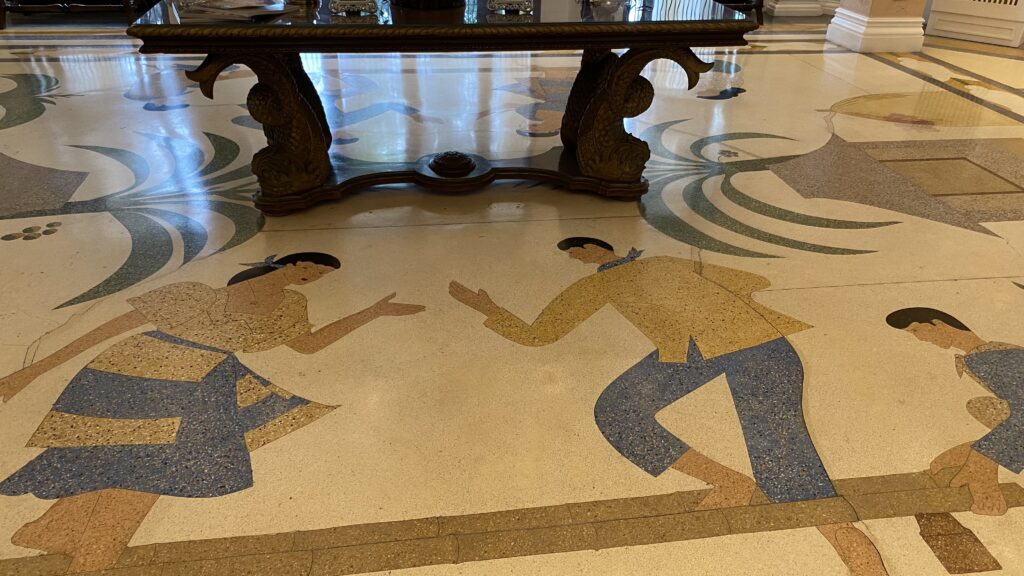 Original stairwell, windows, railings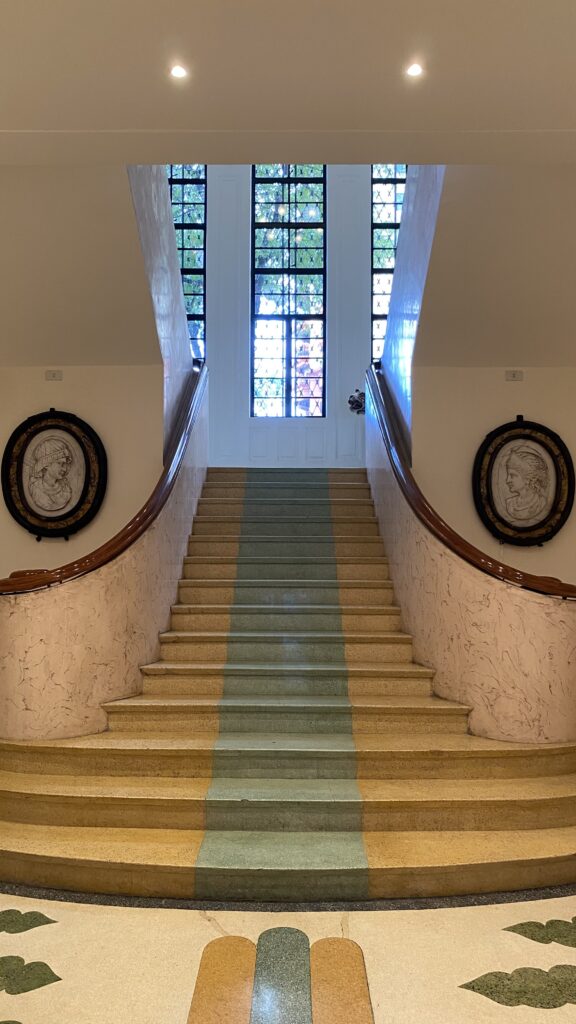 The tickets we bought didn't include entrance to this plane.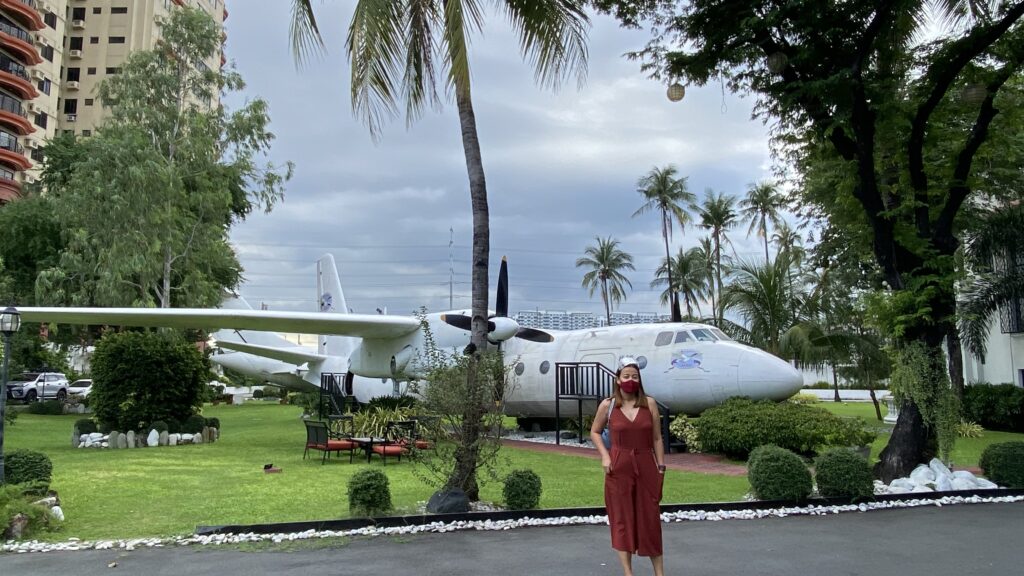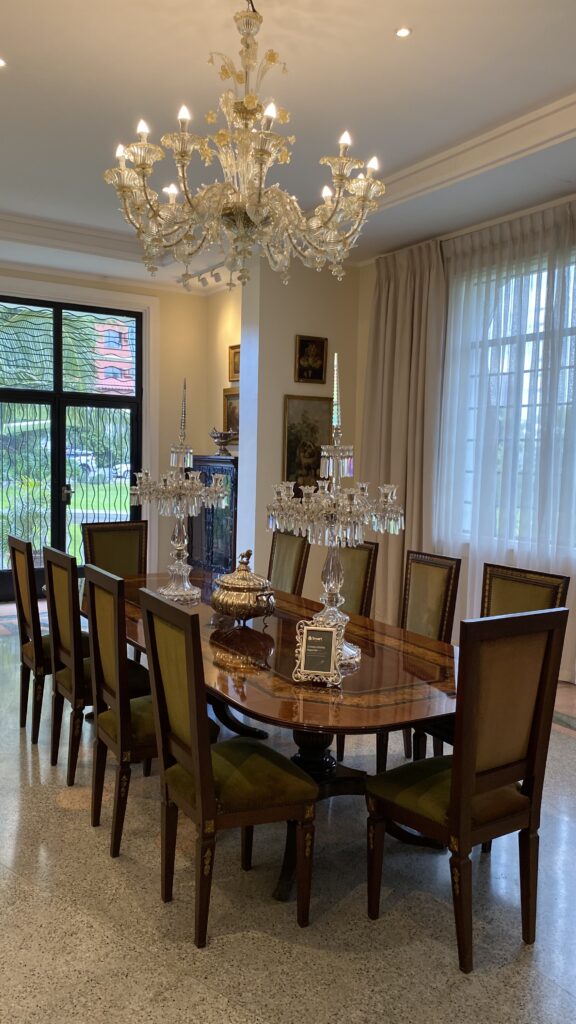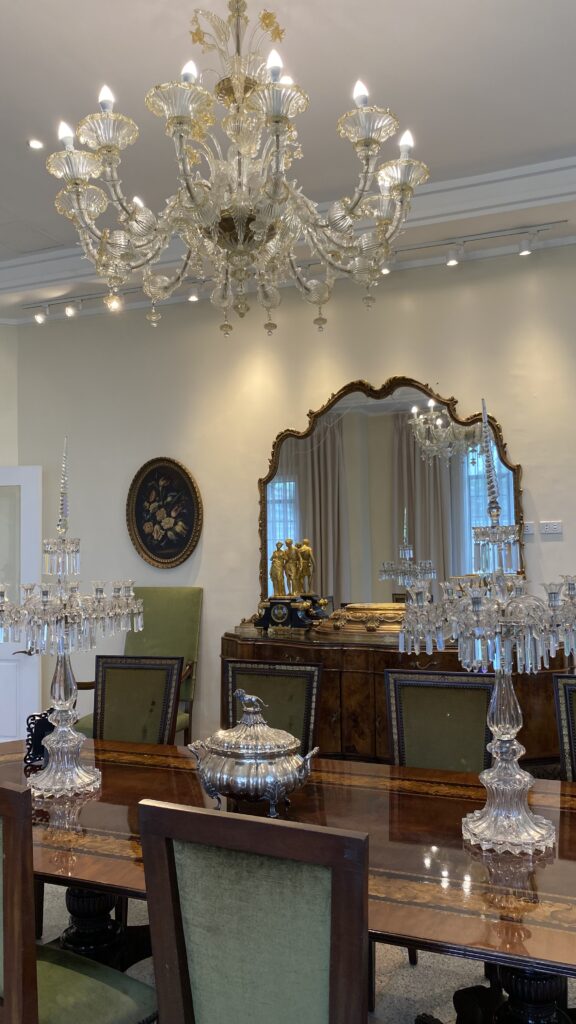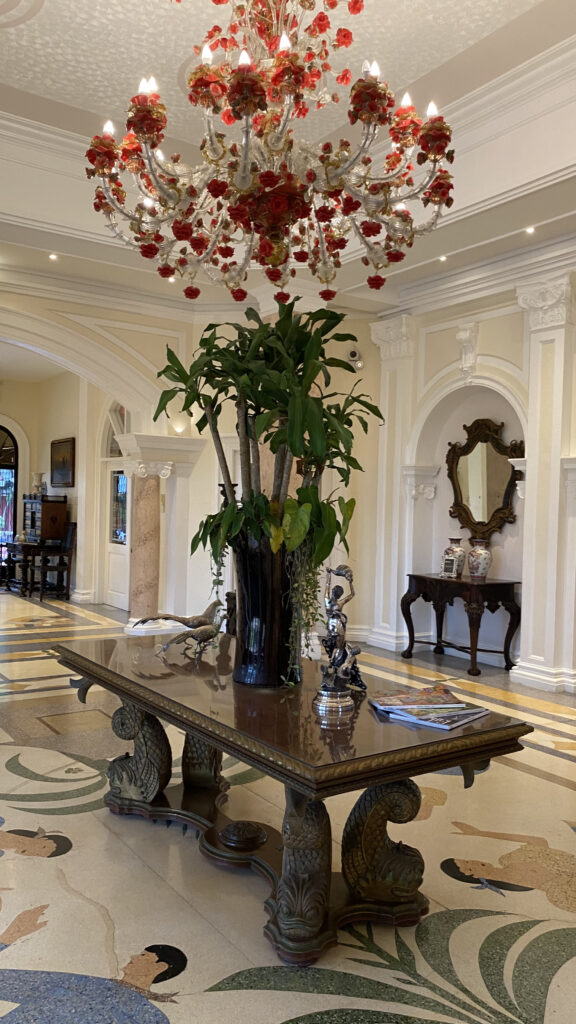 There's a room where you can buy some souvenirs like drinking glasses, plates, etc.
c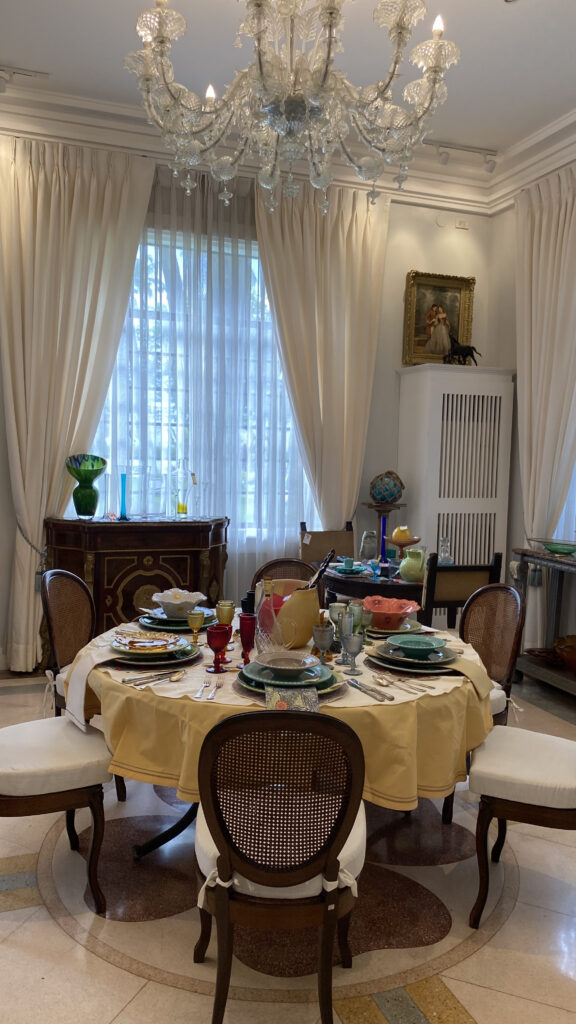 We looked but didn't find anything of interest.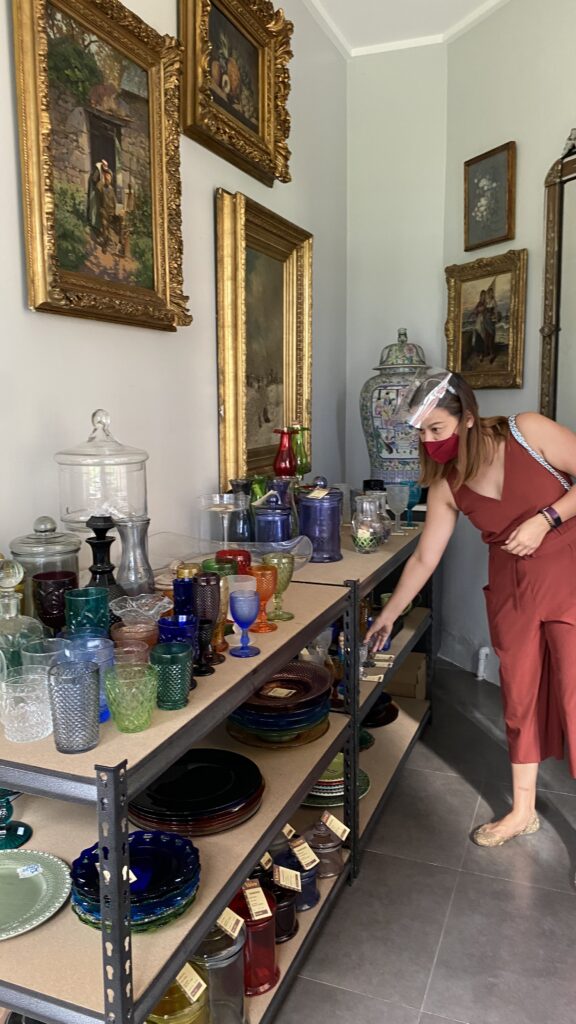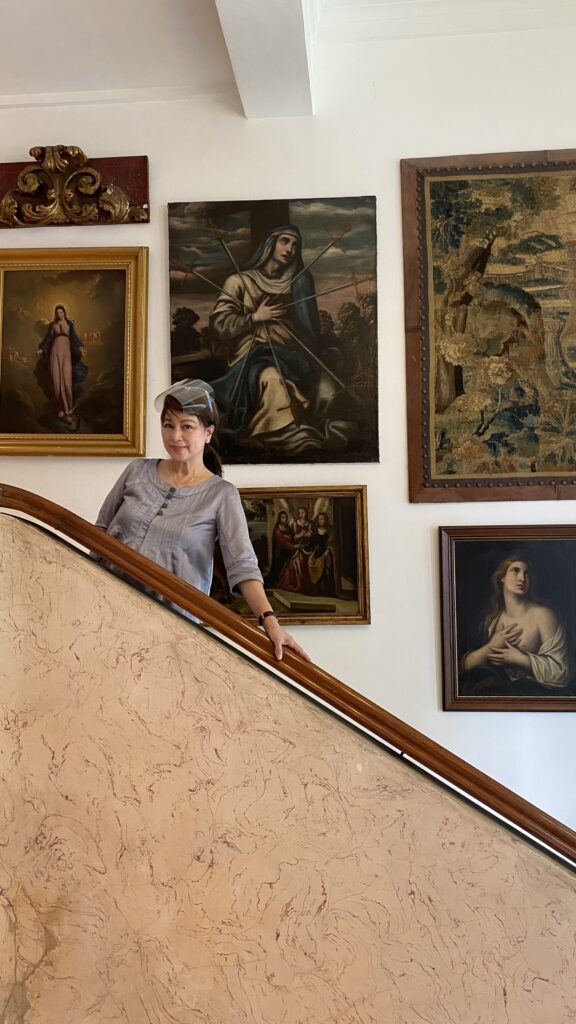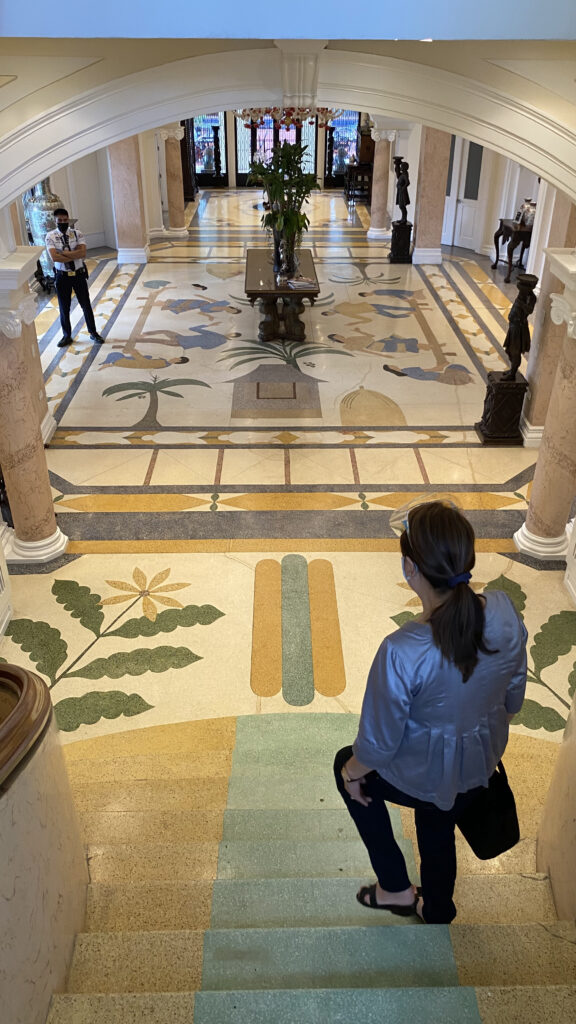 We had seen people coming out of this plane. We weren't a bit curious about what's inside. We just took photos outside.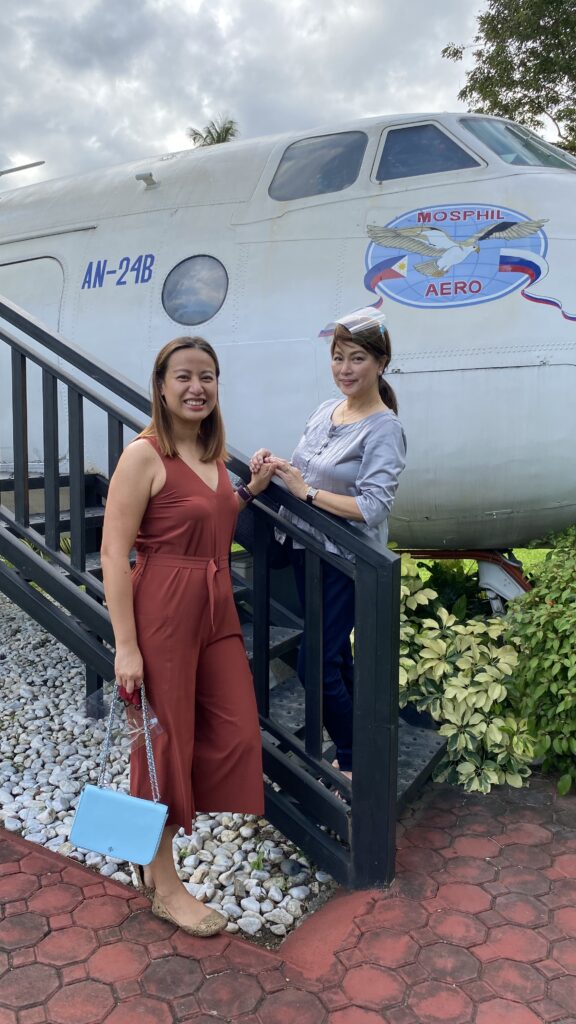 The security guard noticed us taking pictures and he volunteered to be our photographer. Wny not?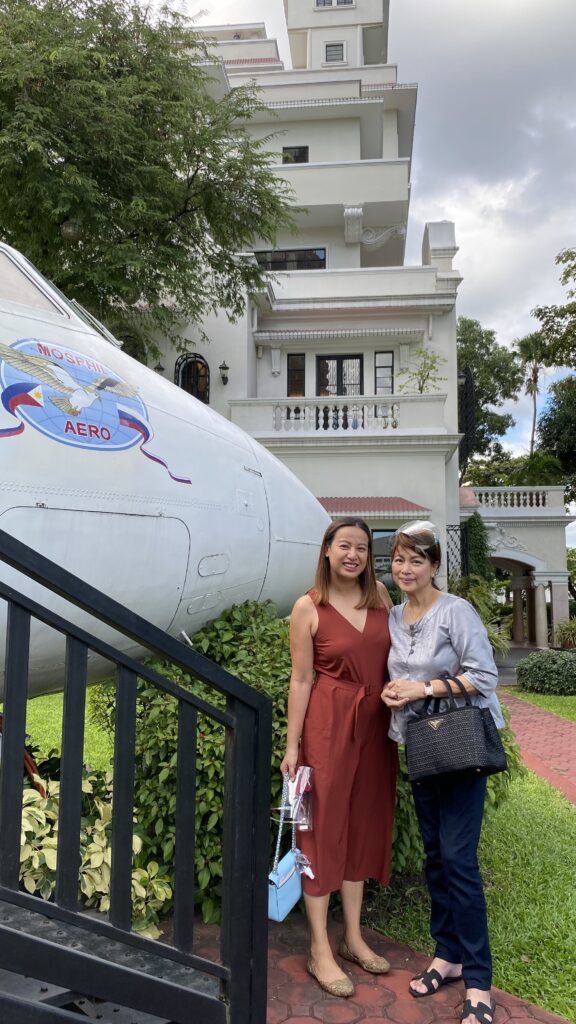 I have a classmate who dreams of owning a plane. Before the pandemic, I know he was trying to get financing so he could buy an old one but still in good condition, Naku syempre dapat lang naman in good condition otherwise hindi lilipad, or lilipad pero engggggg baka mahulog sa tubig. I am not sure if he still wants to buy a plane, eh na-covid sya. Sometimes when you faced death, your perspectives, waants, dreams, could change. Last time we talked, he bought a small yacht worth 10 million pesos.
g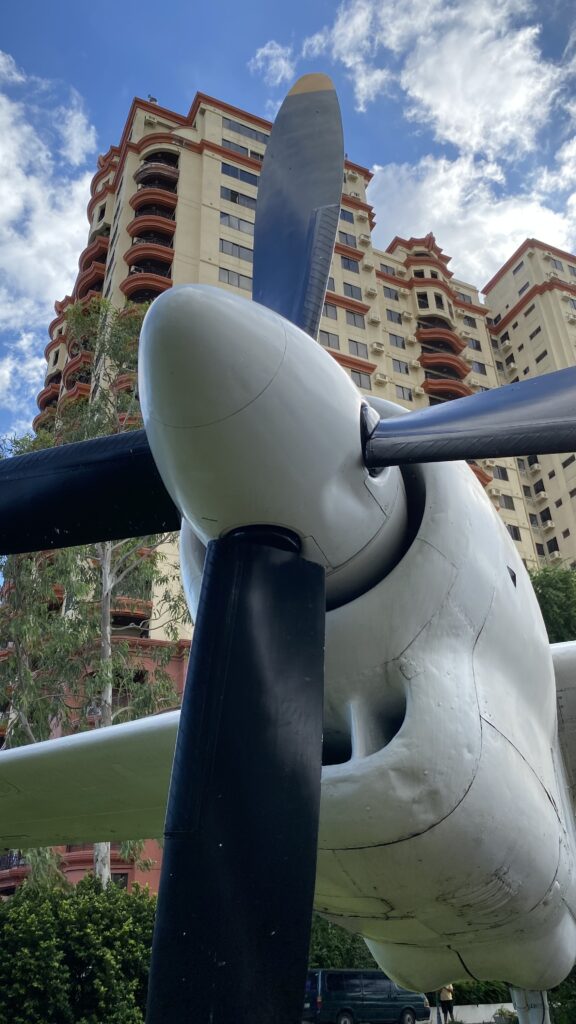 The guard prodded us to get on the plane so he could take our photos inside. Maganda raw. Sige na nga,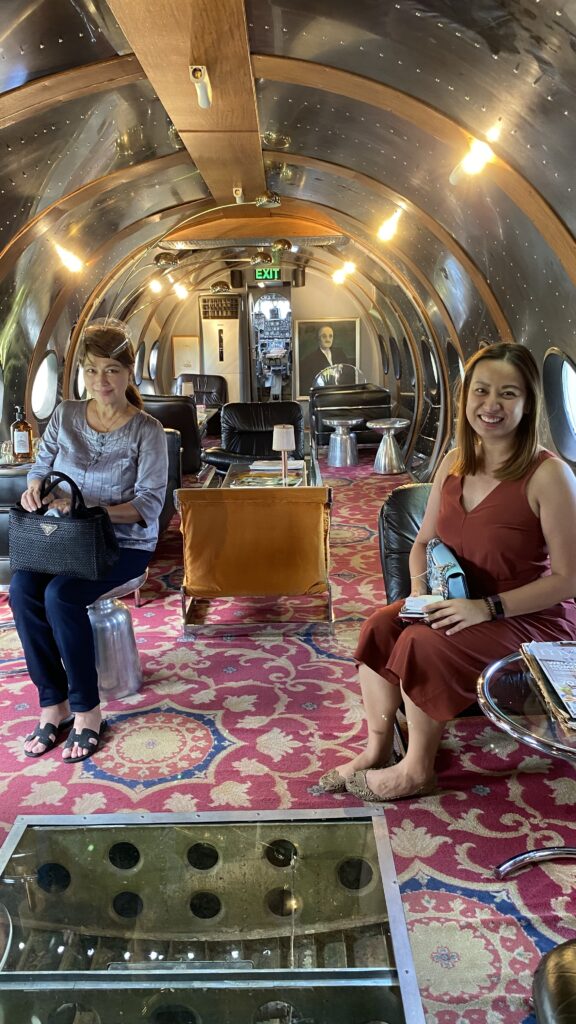 The interior is decorated like a 1970s bar.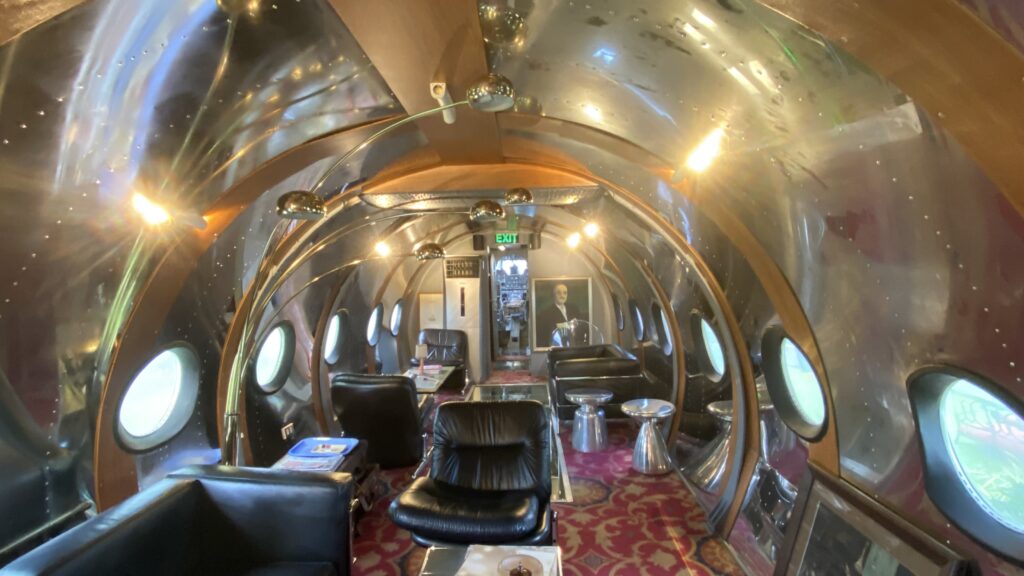 Our car was parked beside this Mazda 3 with Mazda Makati stickers. We felt a little bit of nostalgia that's why we took photos of the car. We owned Mazda Makati before but after 8 years we decided to close it. All it took was a 10-minute imprompu meeting inside Oyen's bedroom attended by the 3 of us– to come up with the swift decision to close it. I shed a few drops of tears but it was a business decision.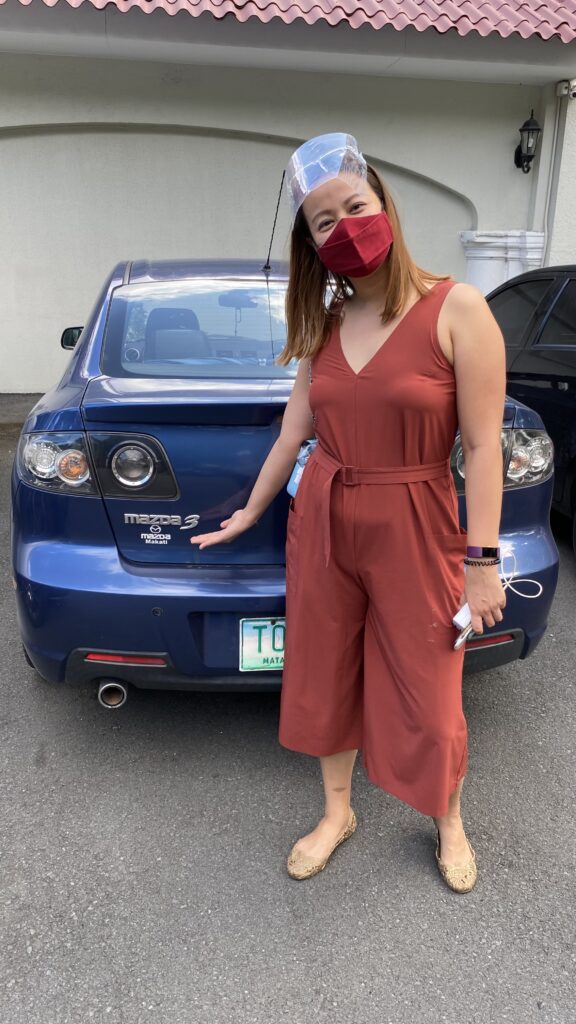 Whenever we see a Mazda Makati sticker on the road, we can't help but feel sentimental. The sight always sparks some kind of emotion. To the owner of this car: thank you for buying from us. We hope to see you again in the near future, and this time, to buy a Ford car from Makati Ford (or from Ford EDSA, or from Ford Cainta.)