We only have a few fruit-bearing trees and I would like to plant more varieties. Will start planting after the lockdown.
Before proceeding to the farm, we went to the Tagaytay market. While Edmund was buying sawdust to feed the dogs, I went to the fruits and plants section.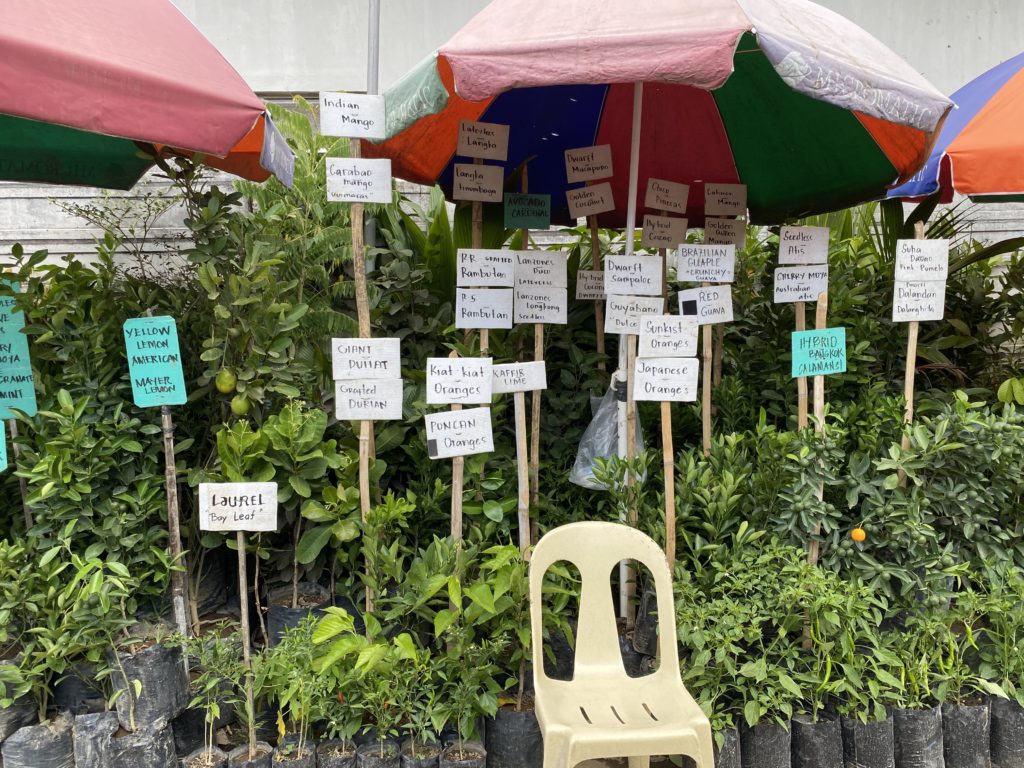 We have a small patch of barren field where we can plant different kinds of fruit trees. Siguro twenty trees lang kasi the land is small. I'll buy some seedlings from this vendor next time.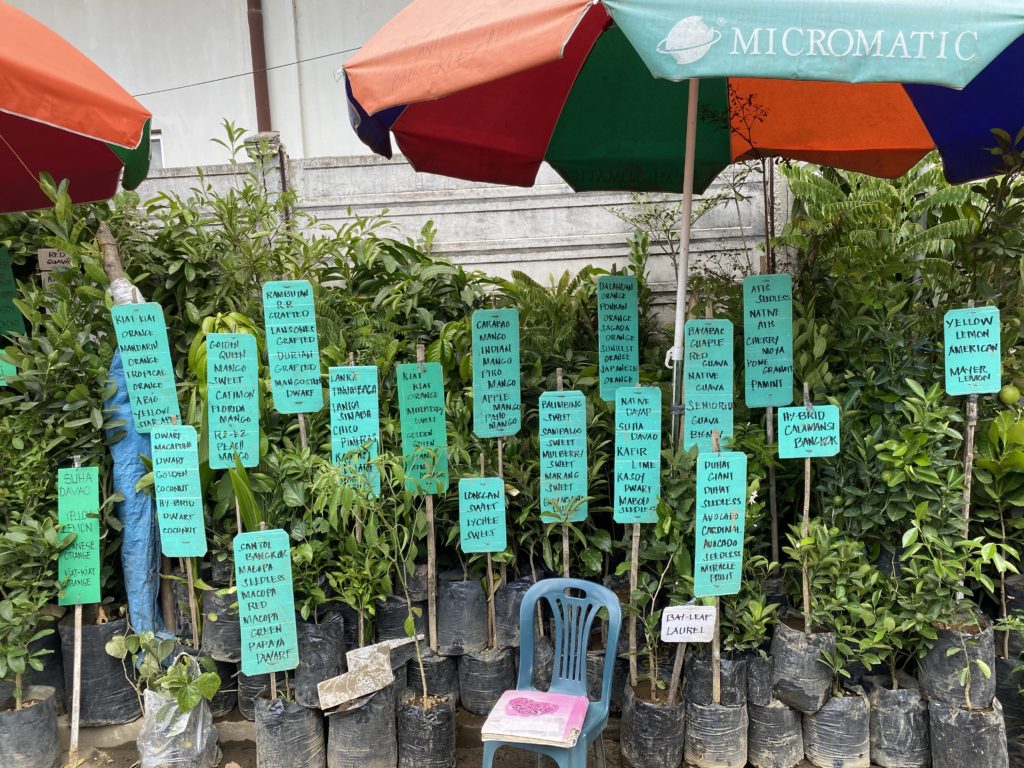 Any vendor I go to, the quality of fruits is not so fresh, and not much to choose from.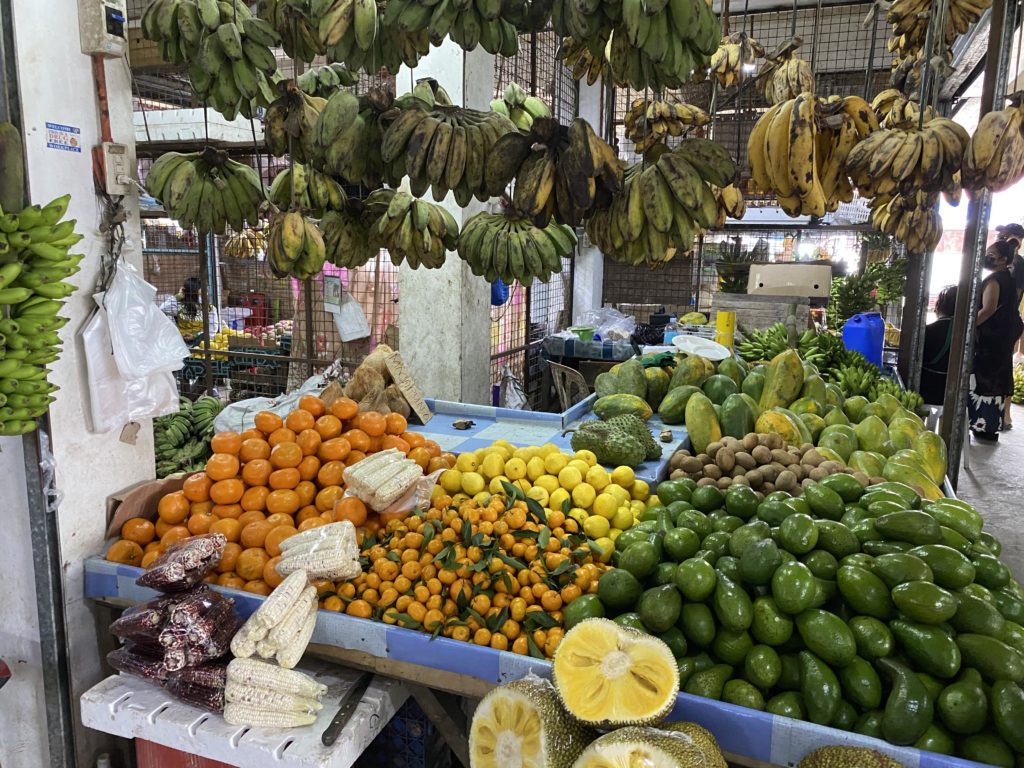 Yam (Ube) is labor-intensive. You would need two strong arms to prepare, stir, cook.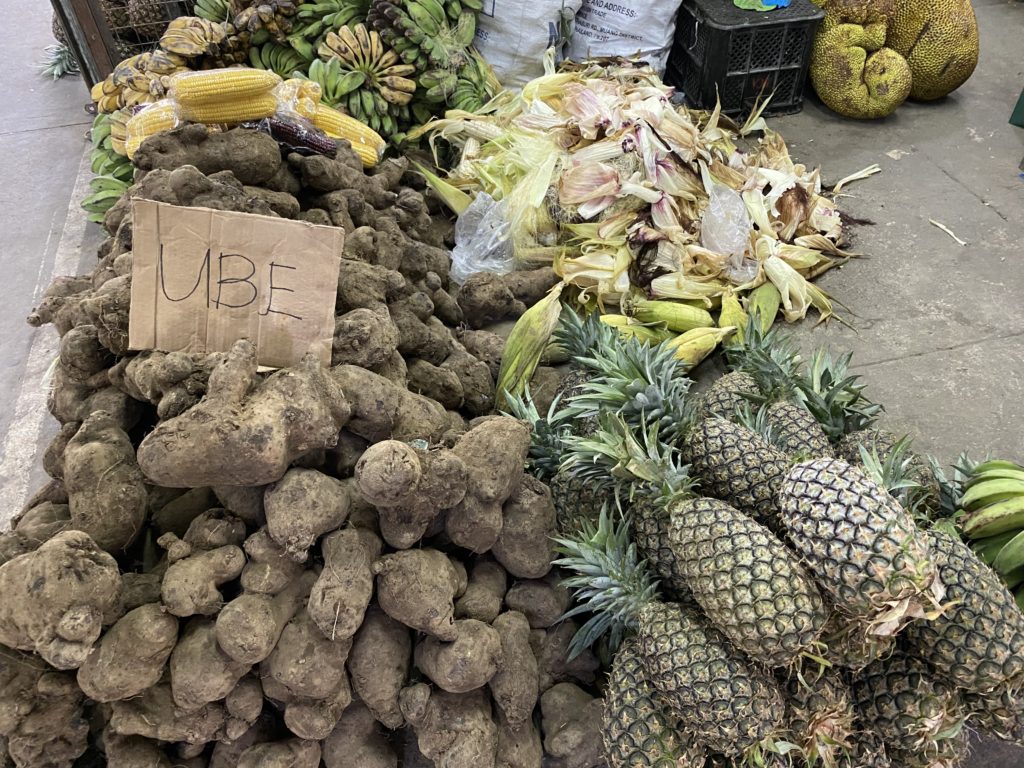 Kaimito  P100 / kilo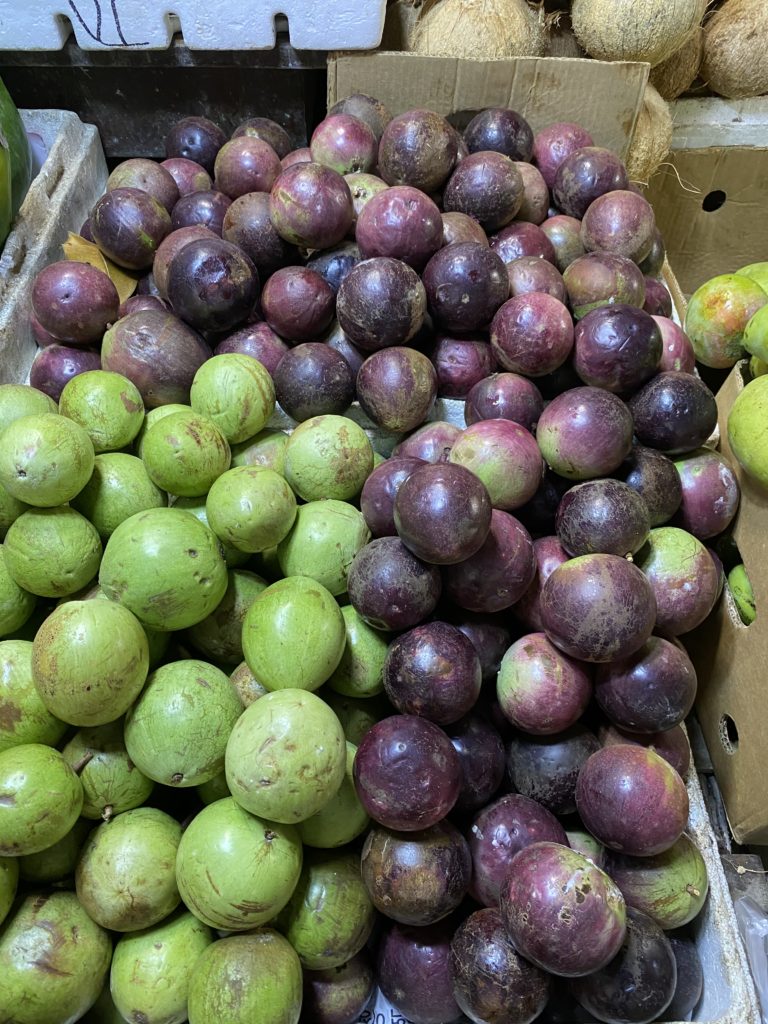 A fully ripe saging na saba is the key to have the best tasting turon ng saging na merong lanka.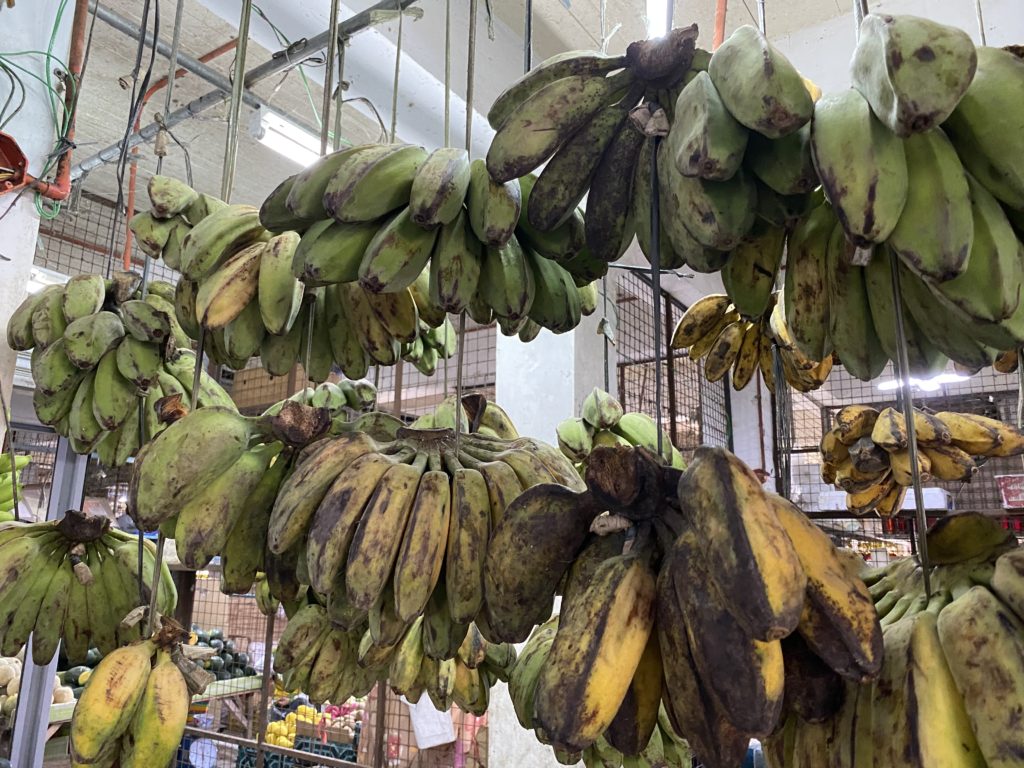 The tindera said "Mam, siguro maganda ka kasi kahit nakatakip,  kita ko matangos ang ilong mo."
Magaling syang mag sales talk,  sige na nga two kilos of kaimito.  Nauto naman ako.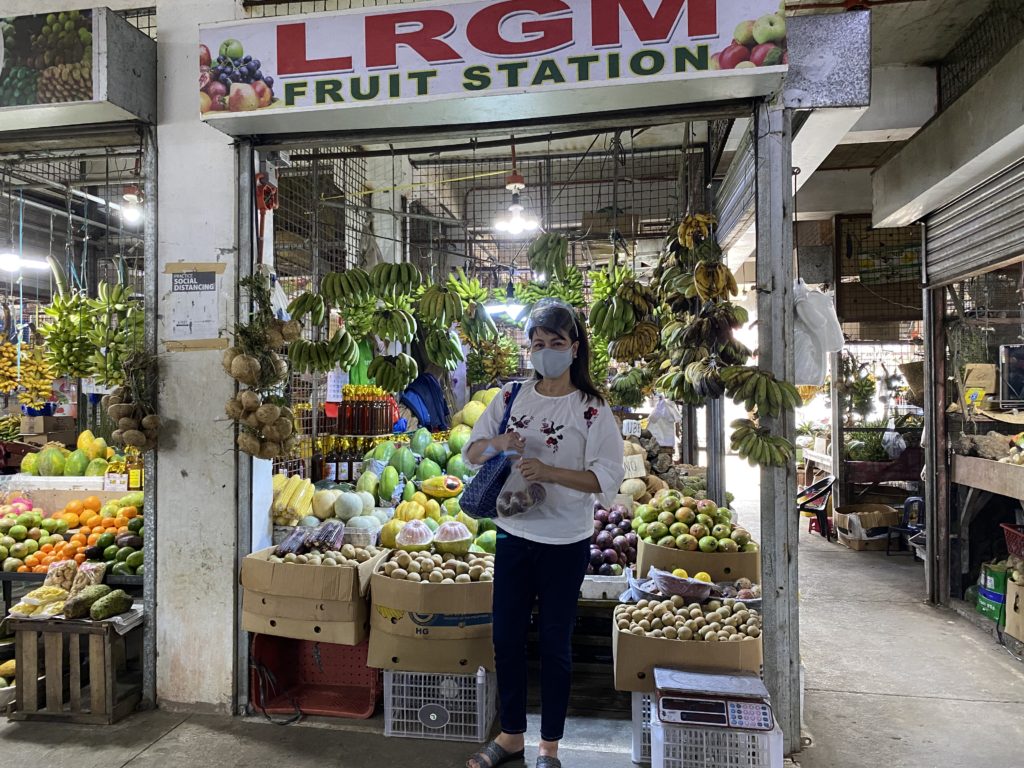 Edmund likes chico.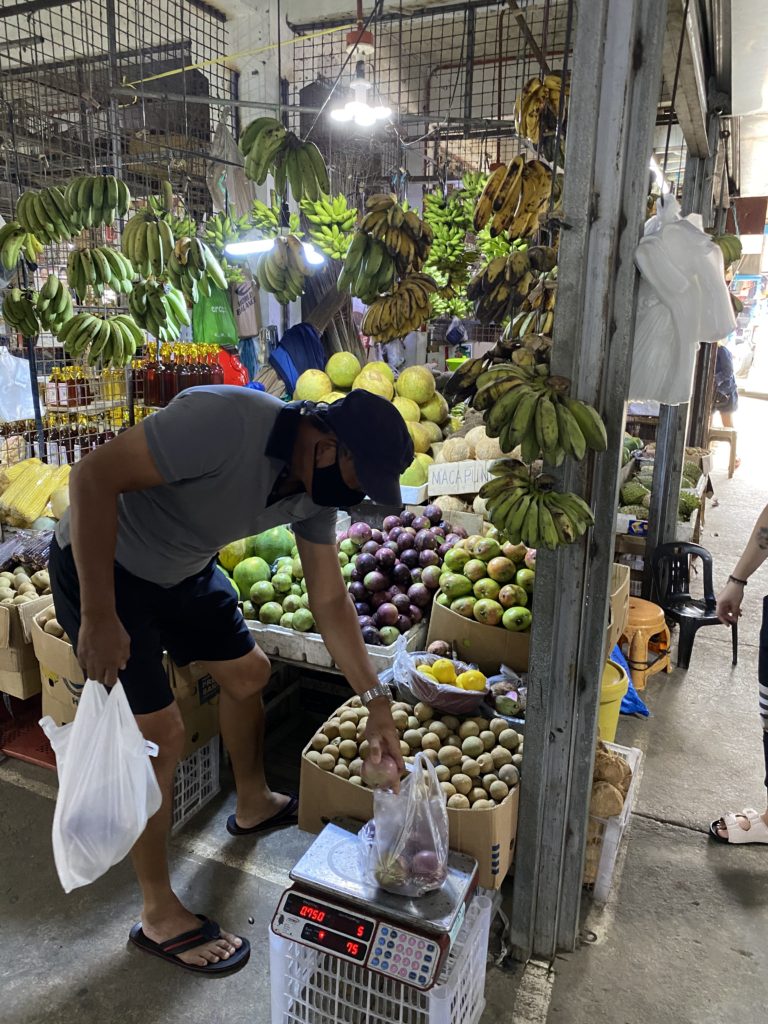 We don't get to visit the farm as frequent as we like.  My husband has lost his motivation kasi he just gets tired daw whenever we visited.  Kasi daw there are too many things to do.  Ako naman I just take a nap then I spend a few minutes enjoying watching the animals.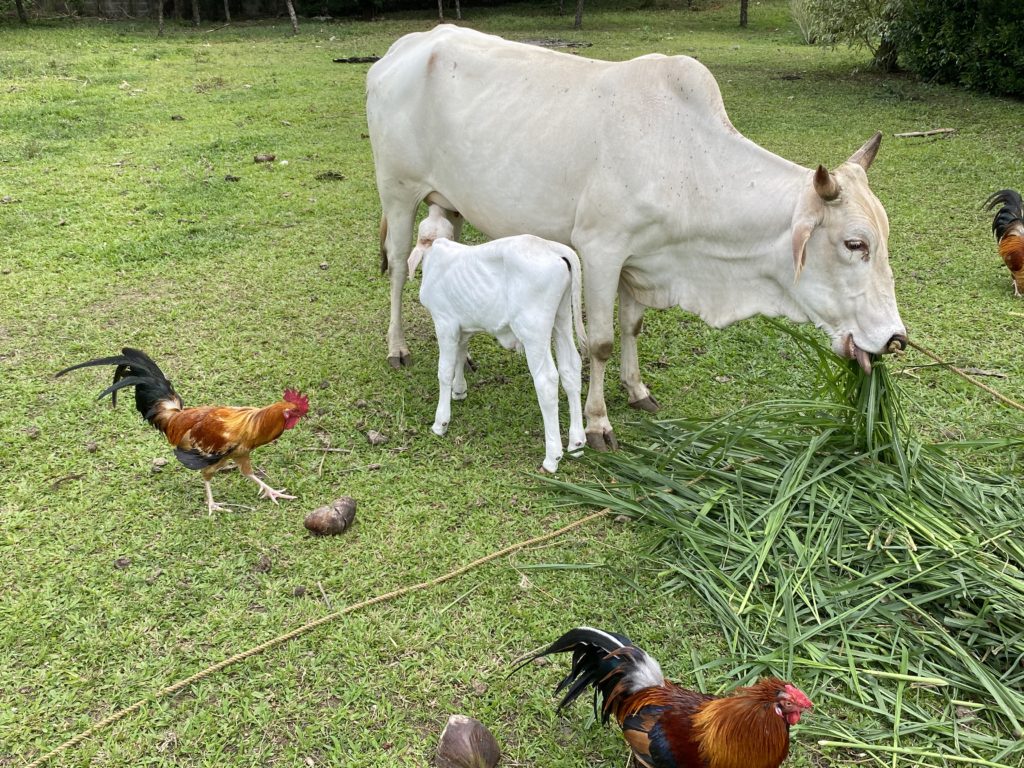 Takaw ni Andrew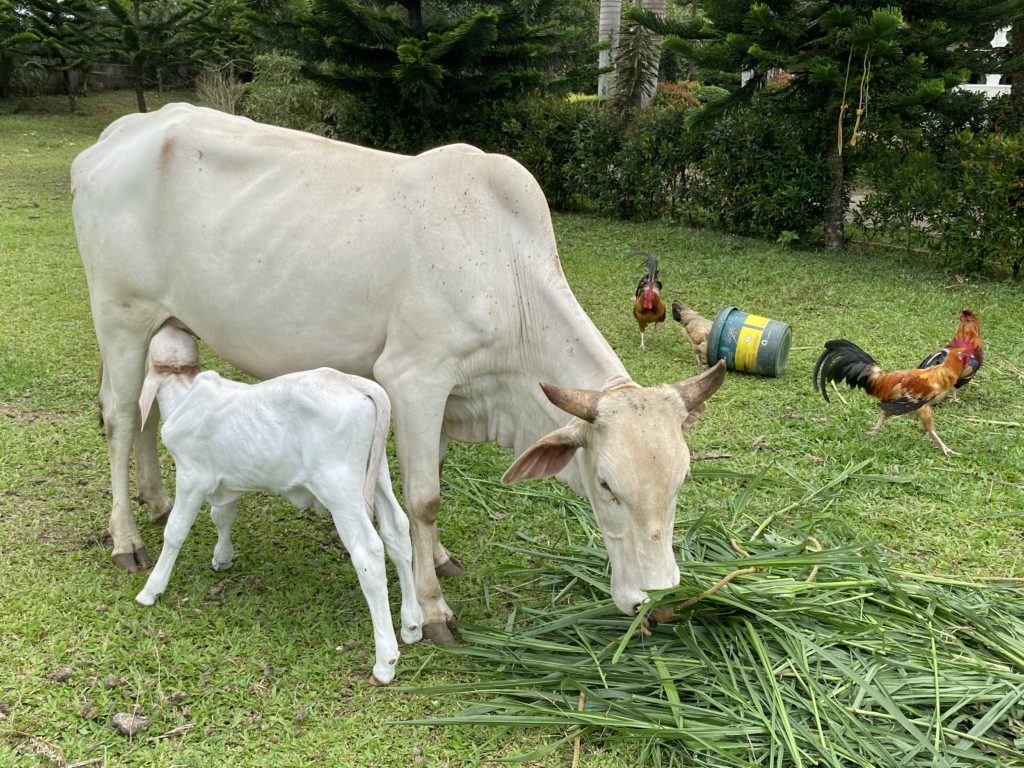 Cali, Jersey, Tarzan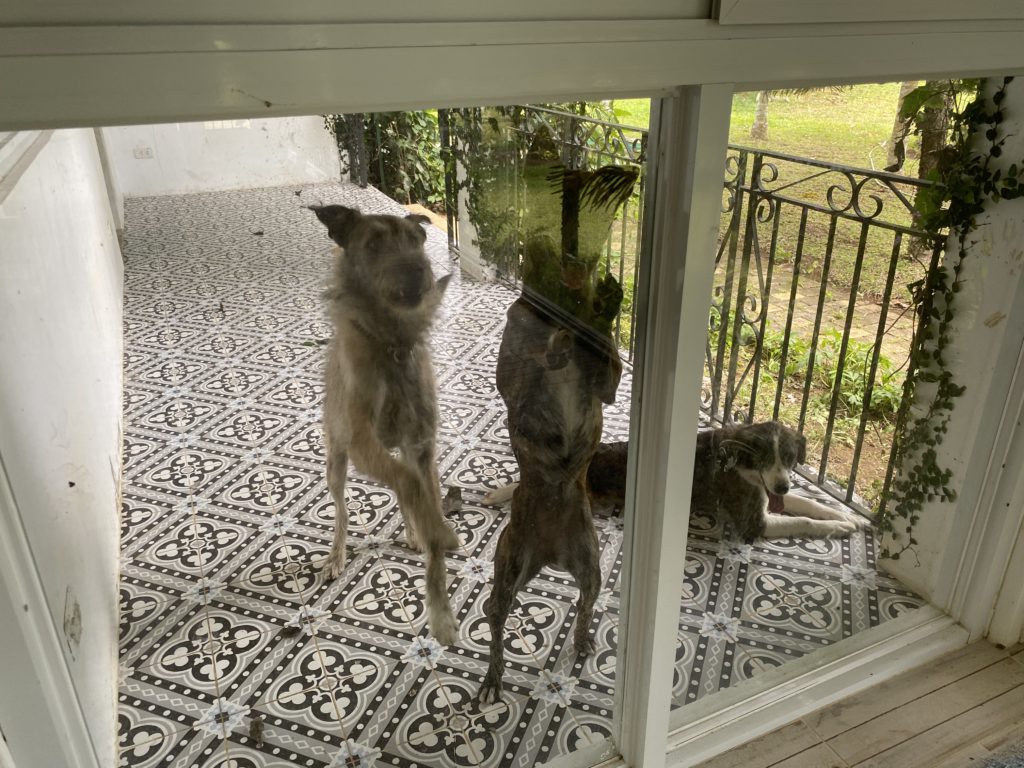 Jersey stays while I sleep.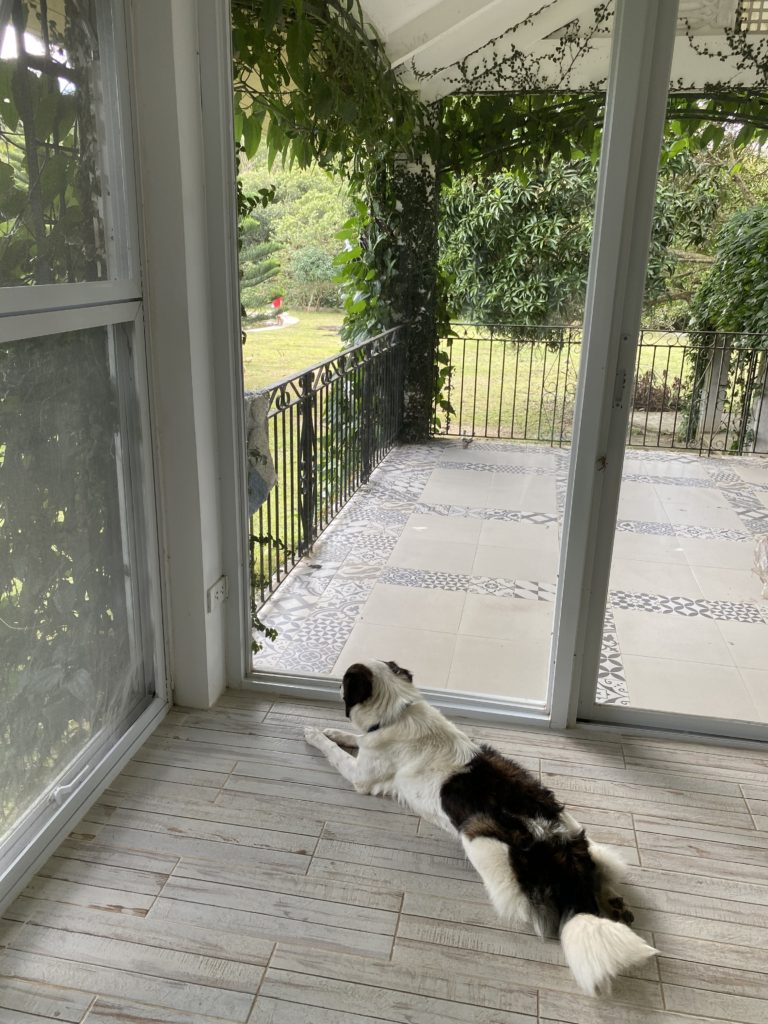 I get stressed out when these dogs are jumping on me.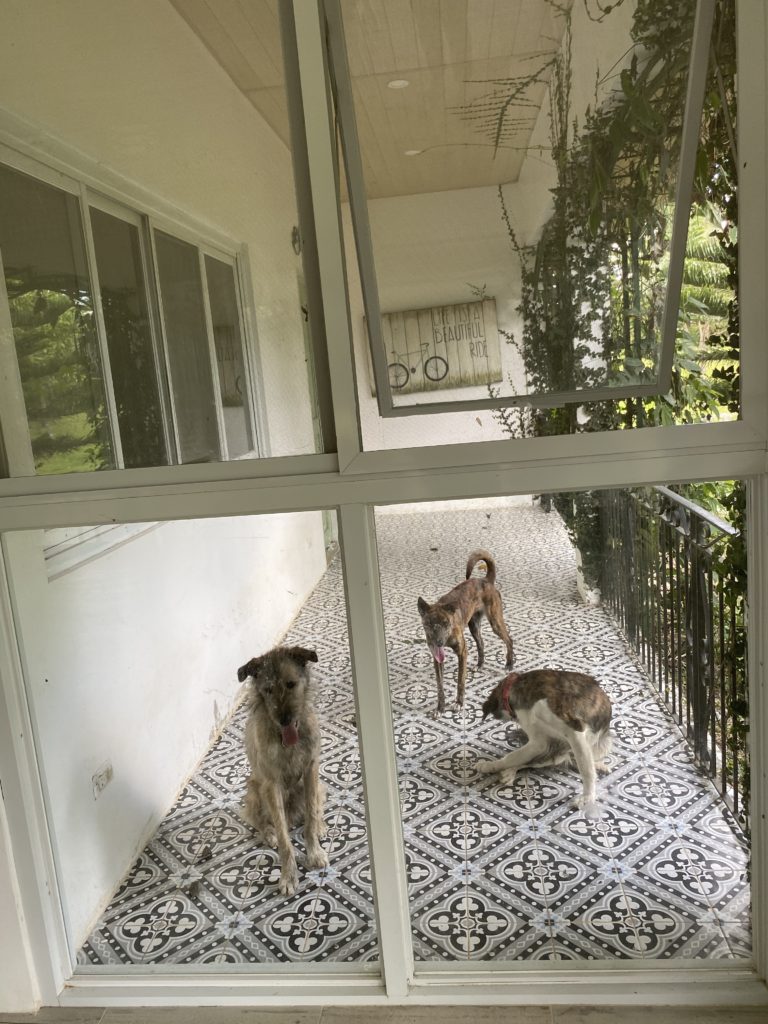 I will count the number of pine trees we have.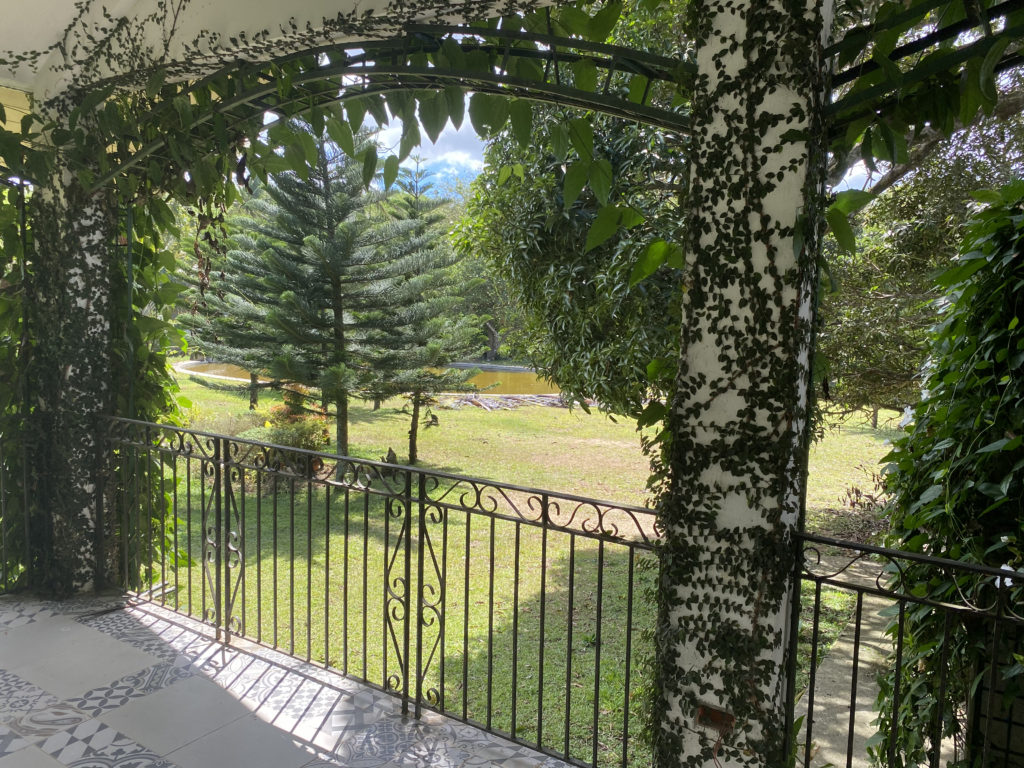 They are waiting for treats.   They don't like the biscuits Edmund bought from Costco.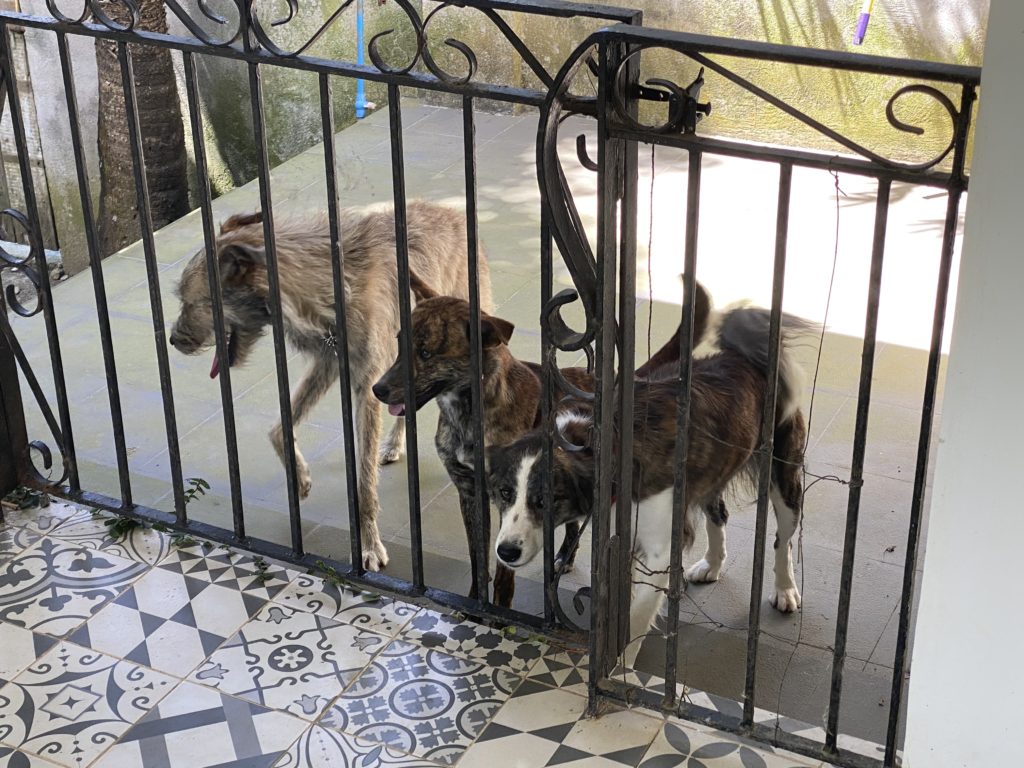 Come May,  we might lose a lot of grass kasi water would be patak-patak na lang.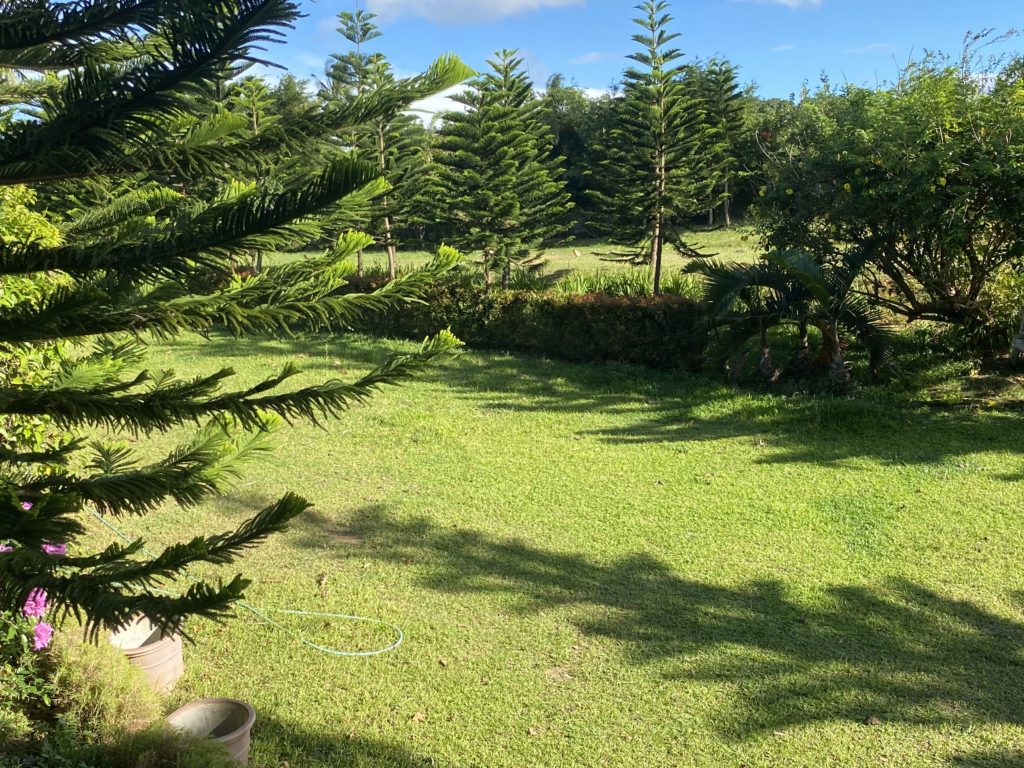 For the longest time the pine trees remained payatot and short and we were beginning to  get frustrated.  Baka kulang sa dilig.  I don't like to put fertilizers kasi chemicals yun.  Then, aba bigla na lang sila lumaki, tumangkad at tumaba.  Hiyang sa pandemic.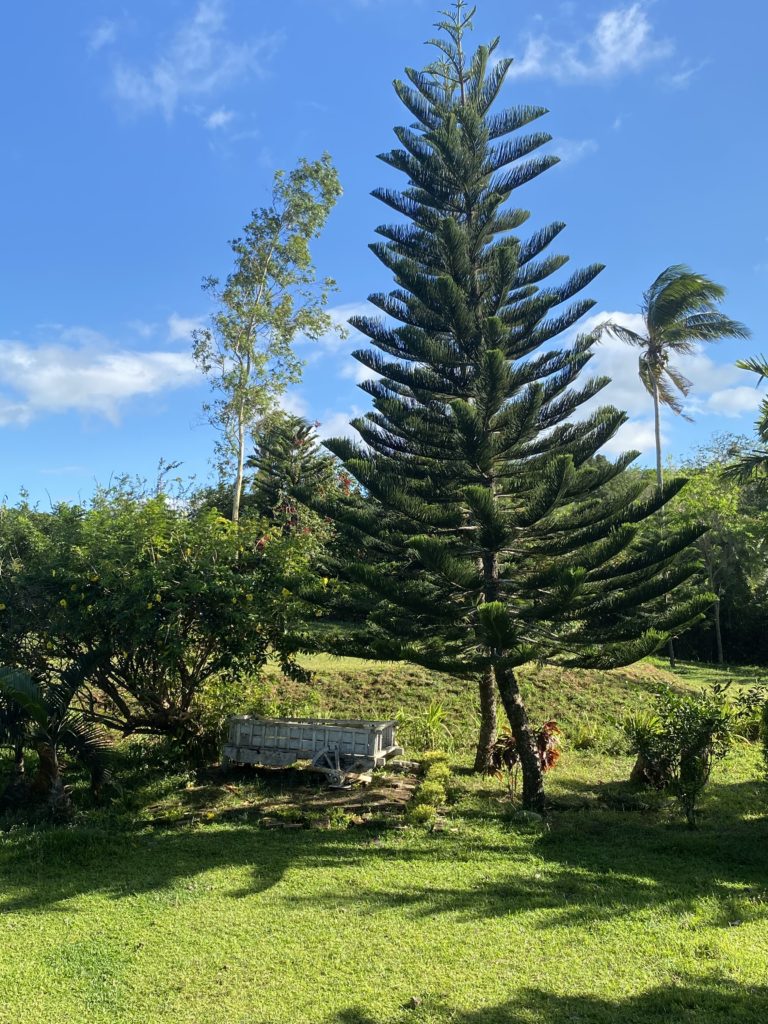 When I am here, I just try to relax and not think of anything.  I don't mind how magulo the trees are, or how unruly the bushes are.  I am not particular about having a well-manicured lawn.  Basta merong puno and halaman, okay na sa akin.  To have flowers around me is gravy.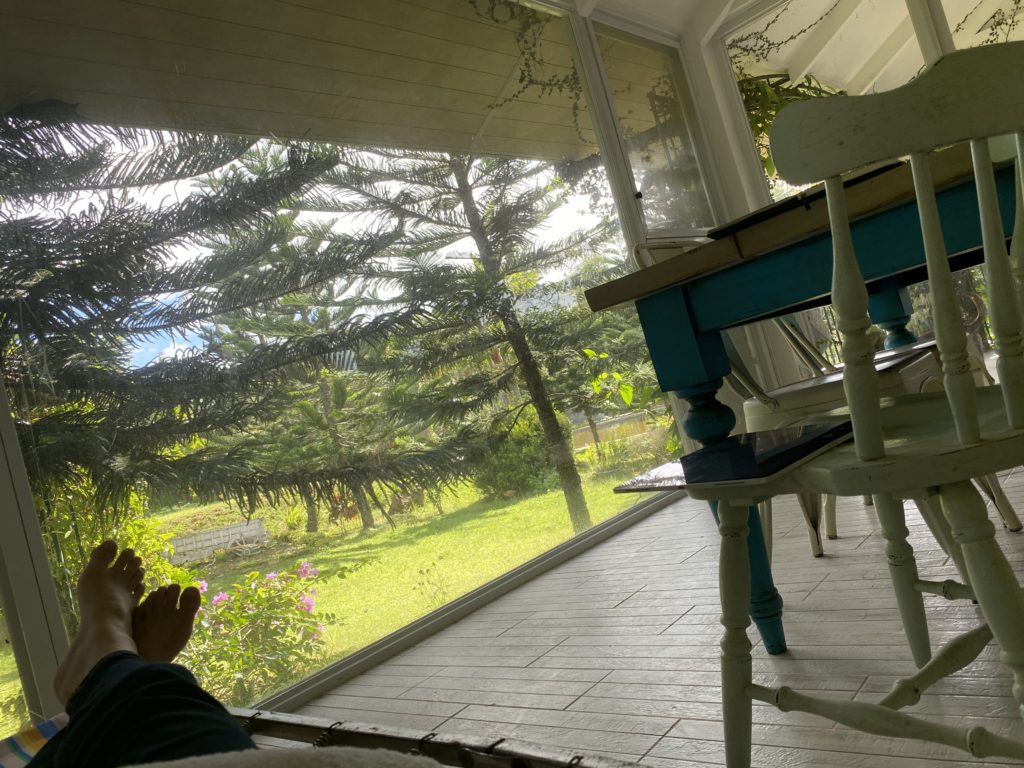 Jose planted peanuts.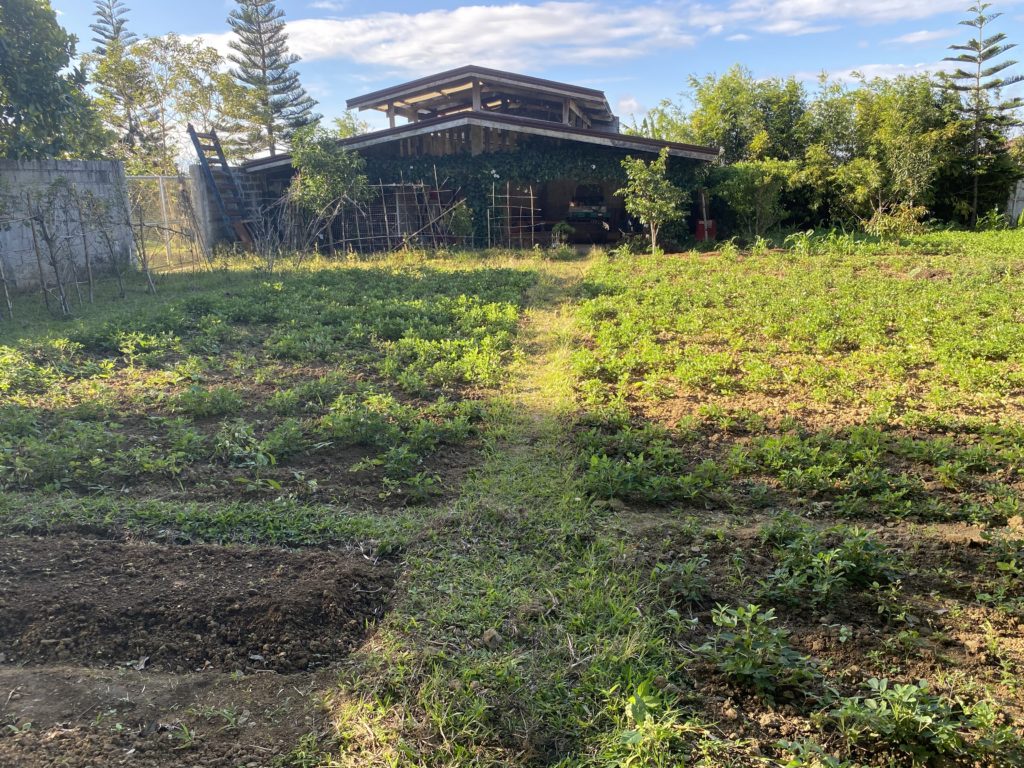 I used to be so afraid of dogs ngayon naman awang-awa ako sa kanila.  When they look at me like this, my heart melts. I want to give them a hug.  If I win in the Lotto I will hire more dog yayas to take care of our dogs.  Not only to feed, bathe, but to hug them as well to make them feel loved.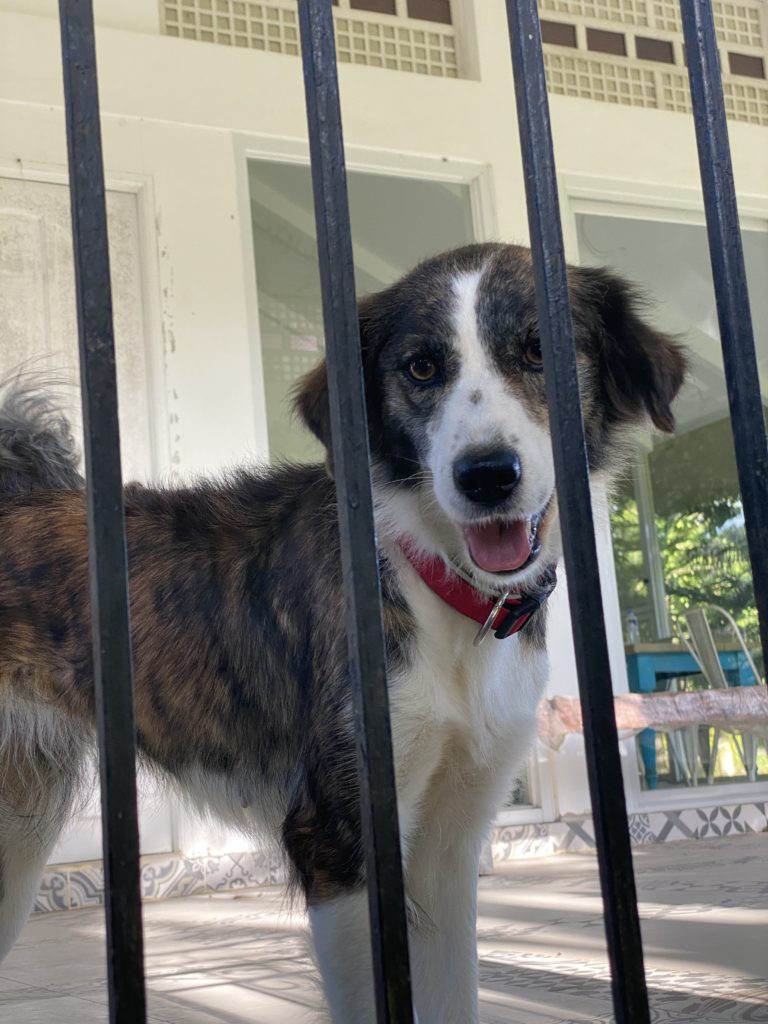 Shallow makes the surroundings brighter. She is so mestiza.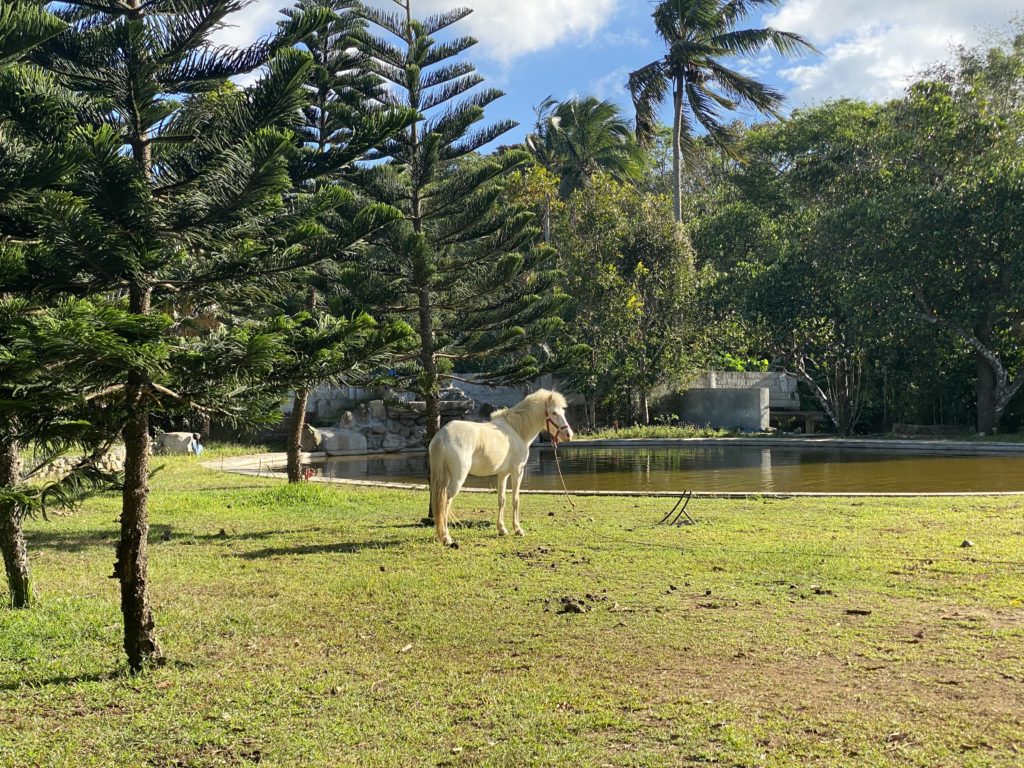 The ophthalmologist reminded me to wear dark sunglasses while under the sun to protect my eyes, pero  eto,  kaya I have a cataract na.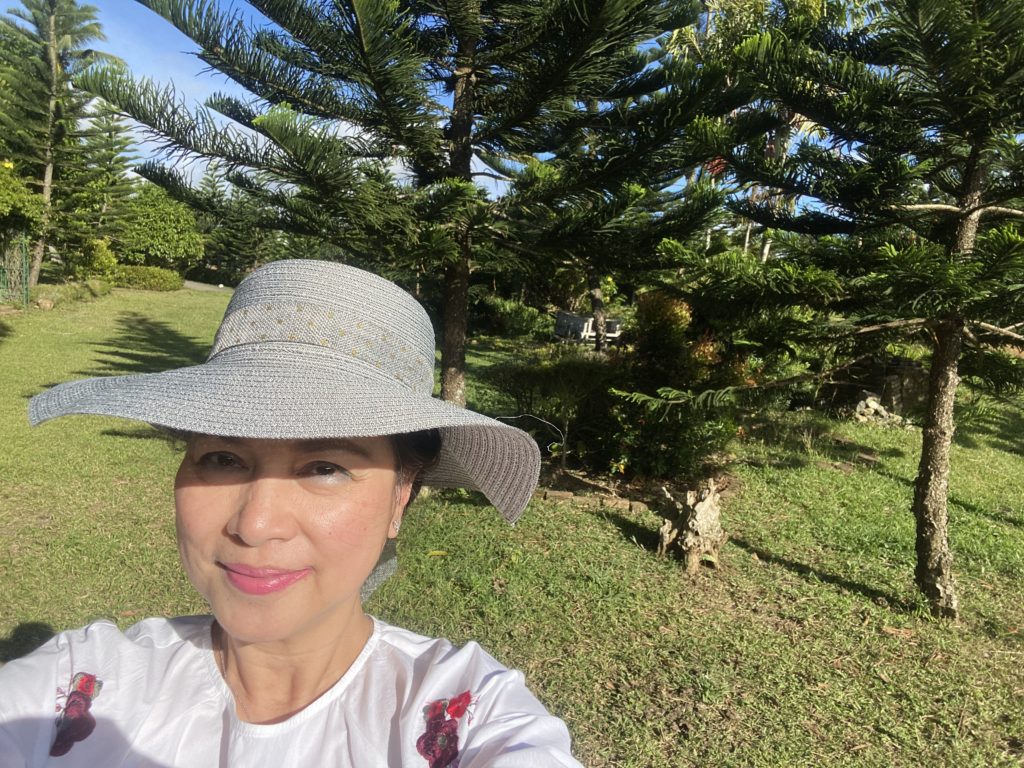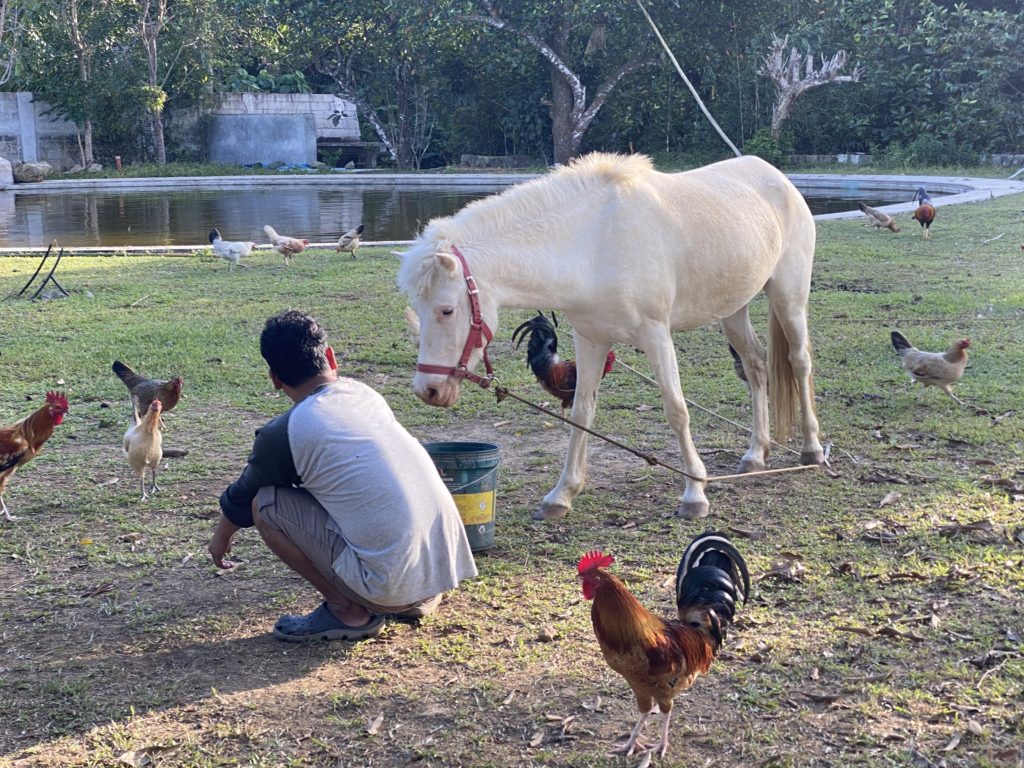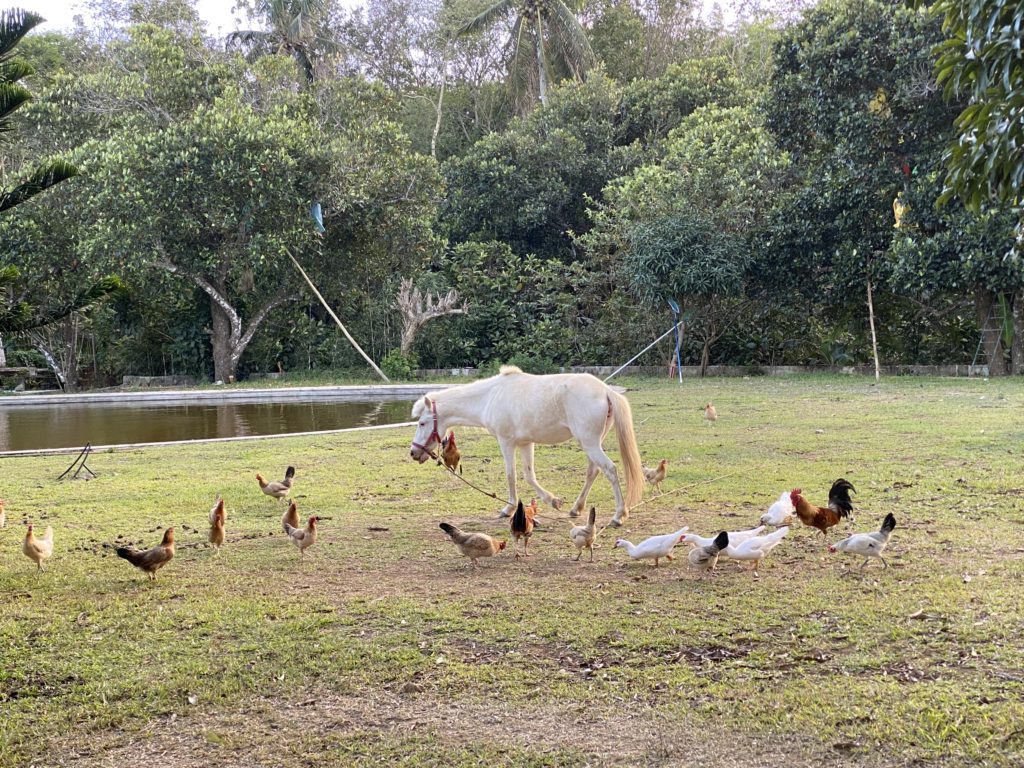 Shallow, Shallow,  Shaha-hallow.  After the pandemic I will give Shallow her Bradley Cooper.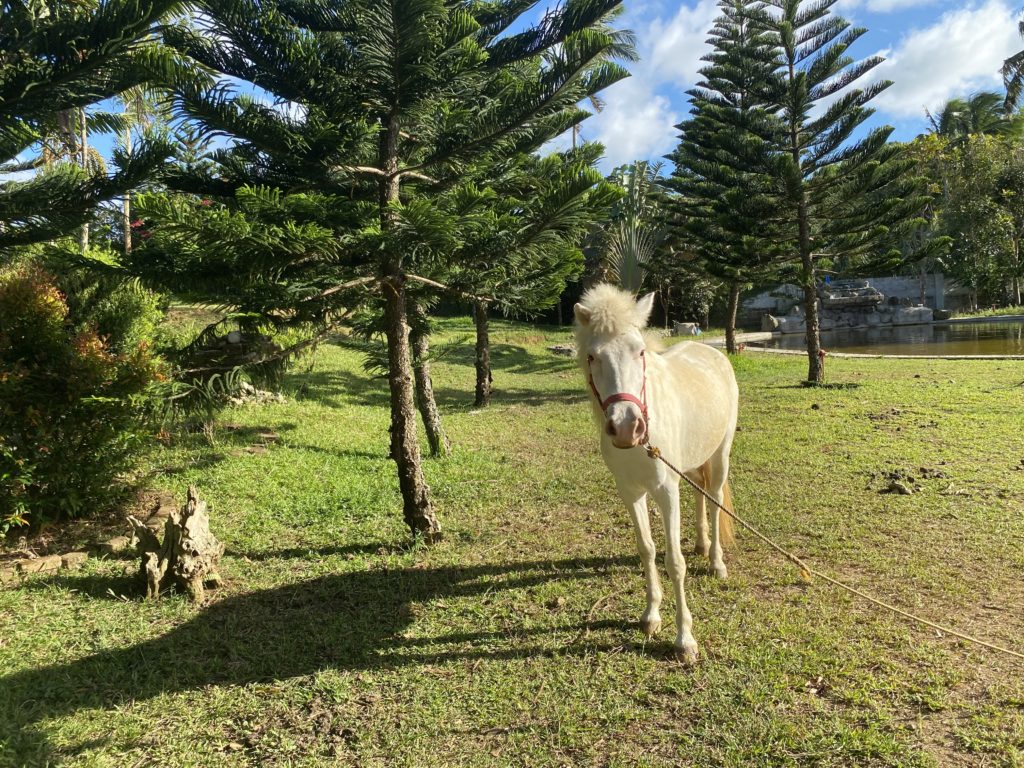 Nyog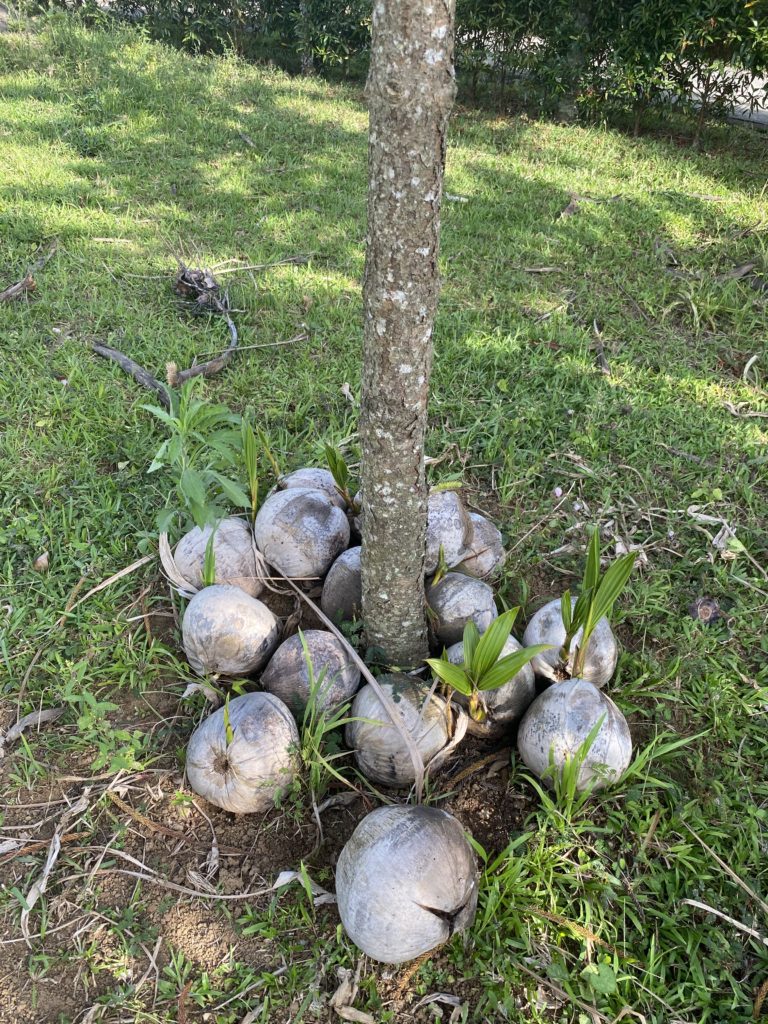 We used to spend so much money cutting the grass,  ngayon no more.
We have in-house grass eaters— Harry, Daisy, Shallow, and now, little  Andrew.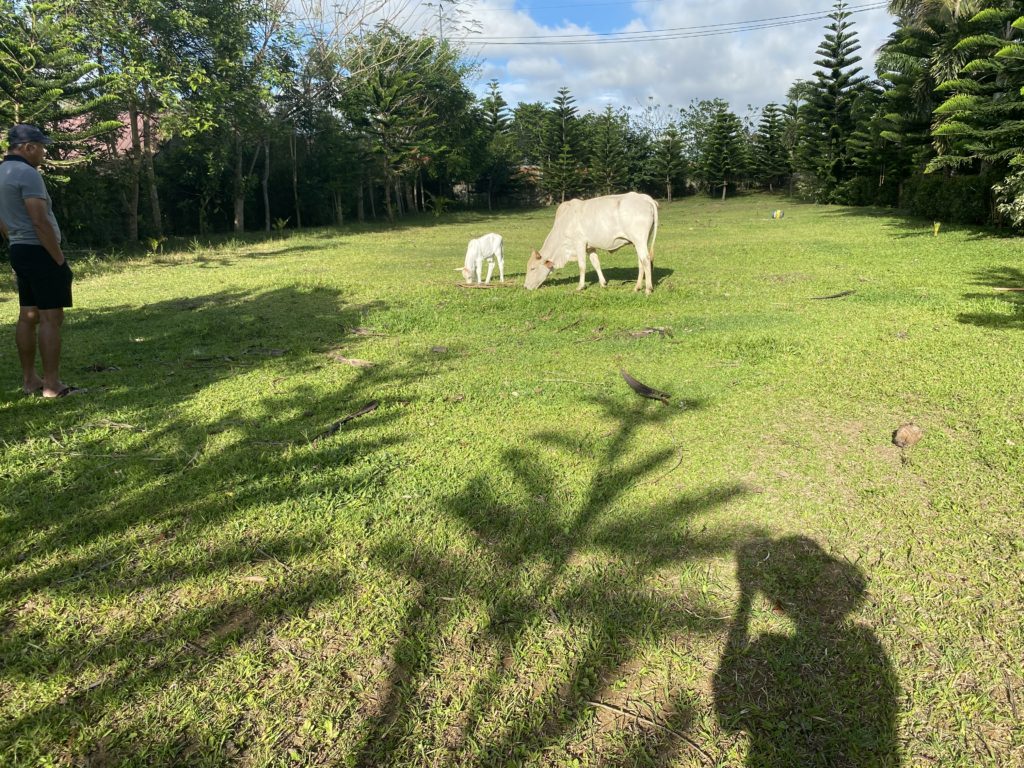 Andrew is cotton-white.  When he gets older, he will be dirtier and her color would be dirty white like his mom.


Awww, they are just so adorable.  They make me happy.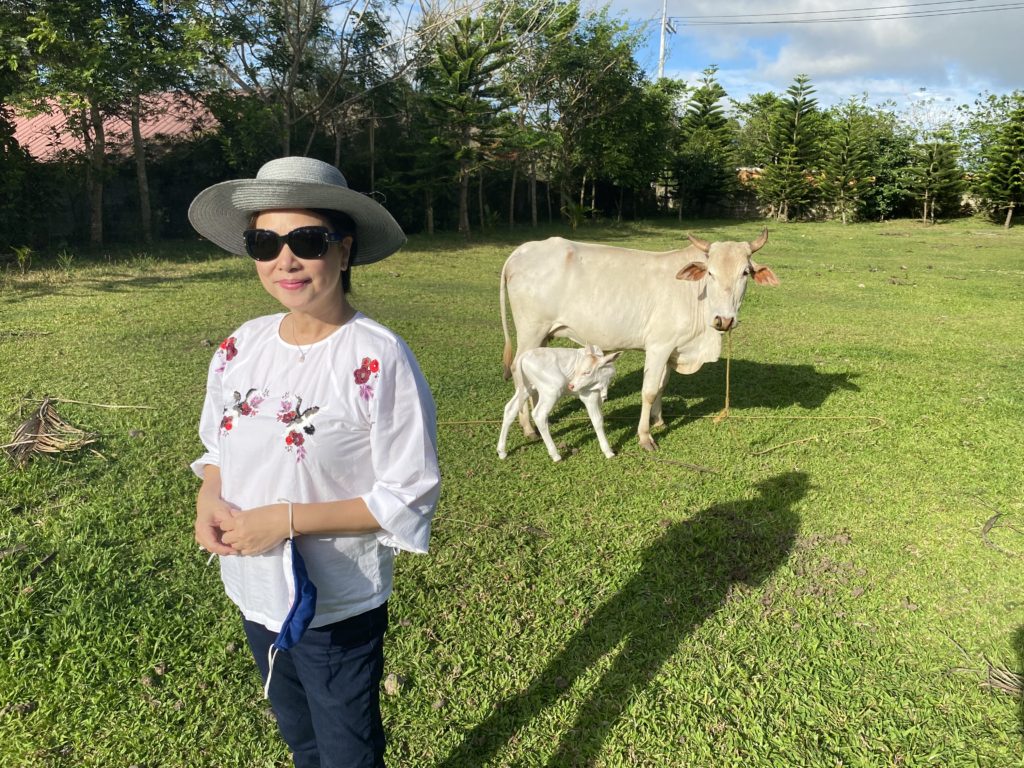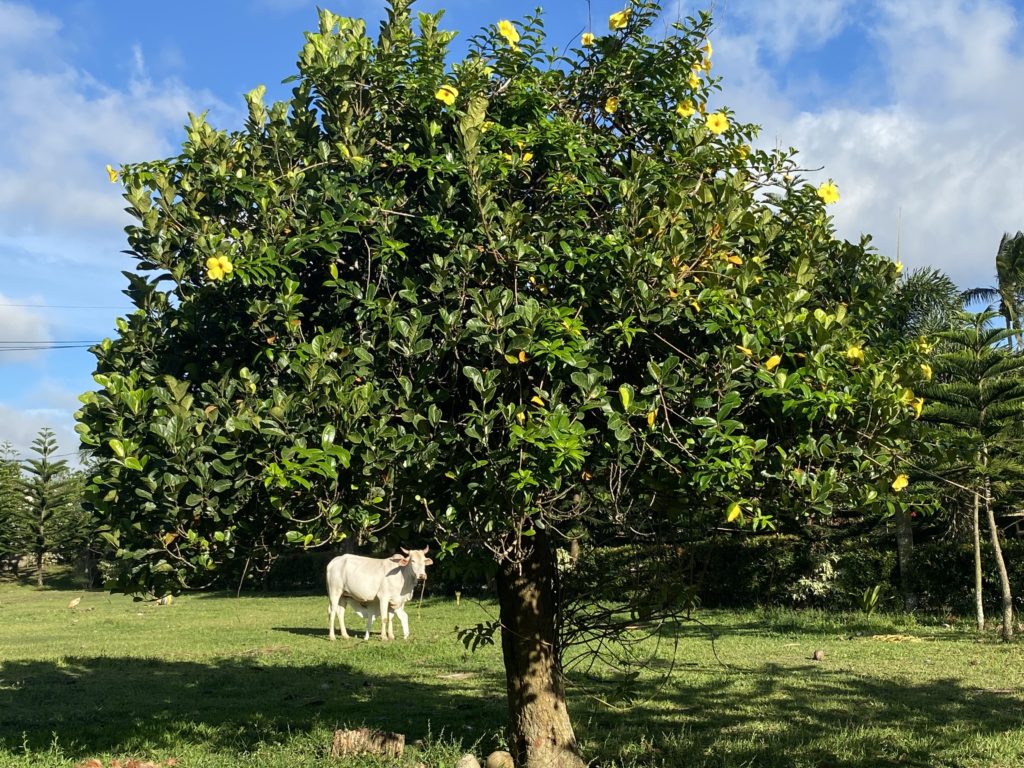 Aside from the big pond/pool/pond Edmund also built this little pond.  He made hingi these  lotus plants from the golf course.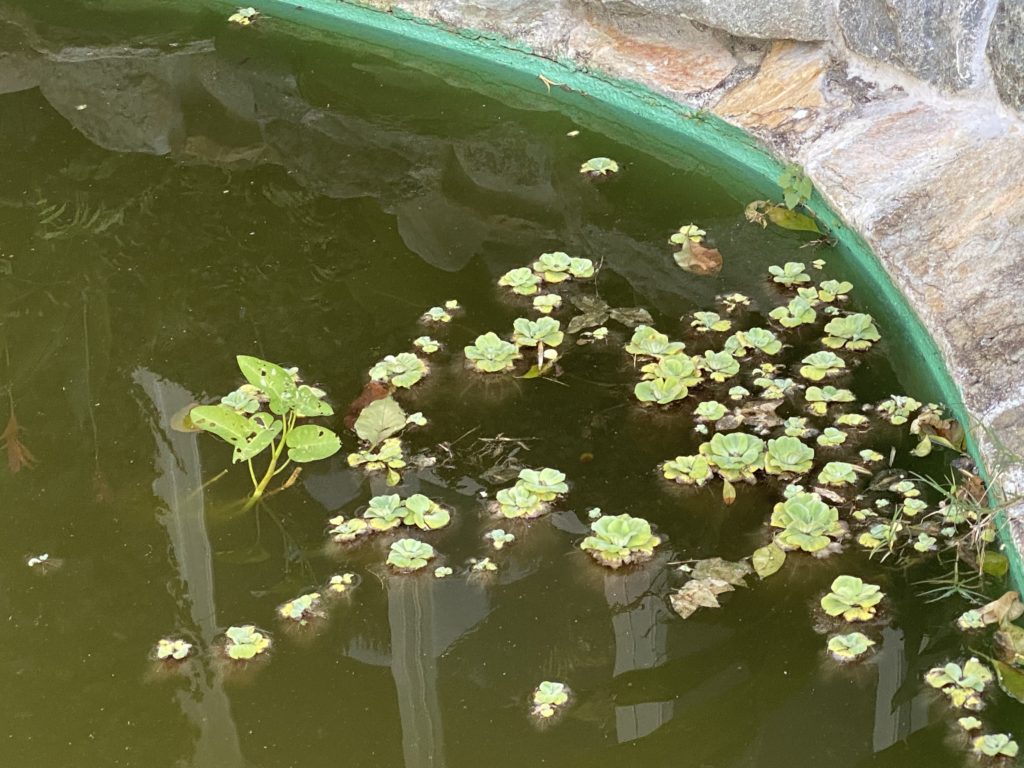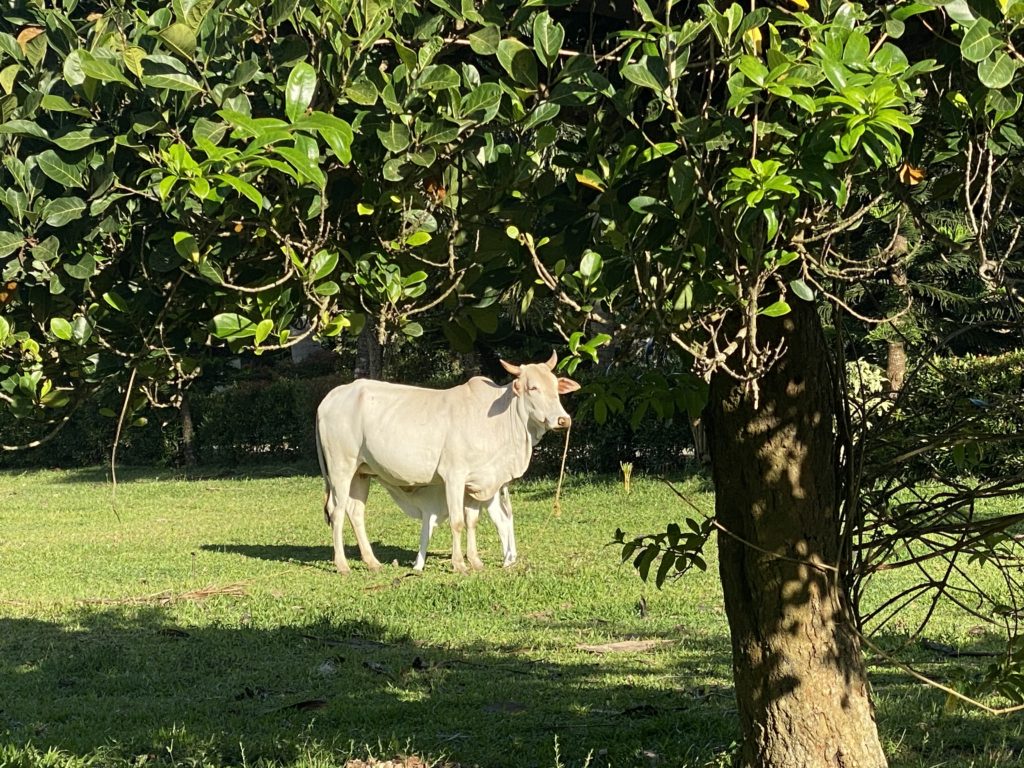 Reyna ng kagubatan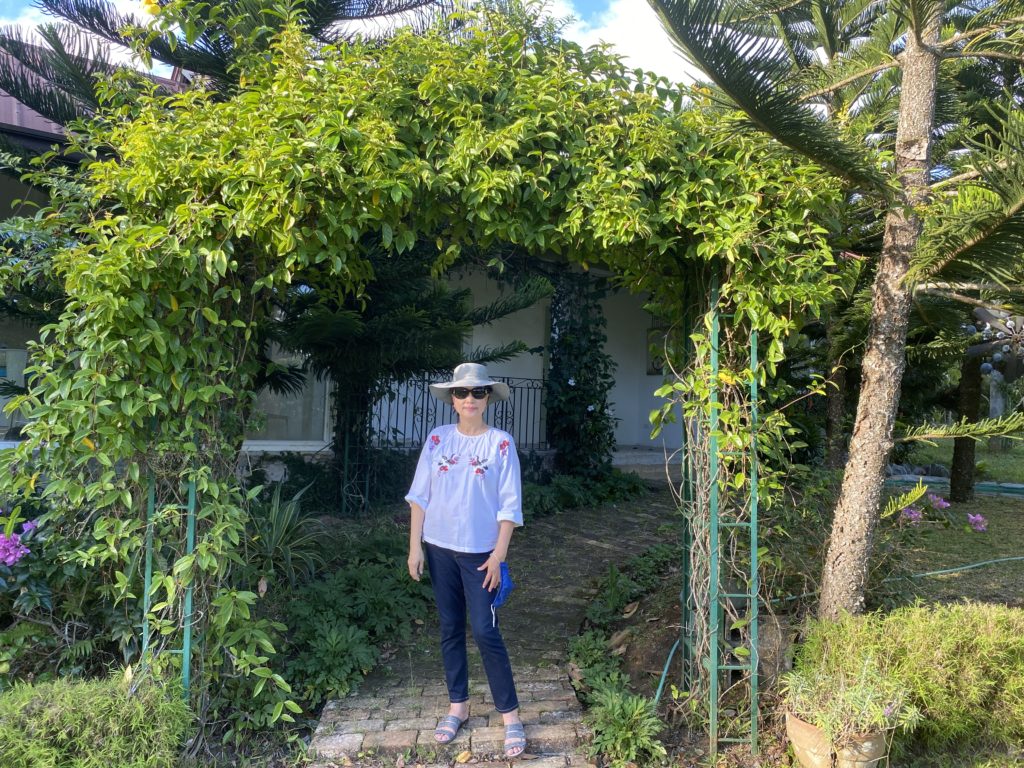 We harvested some gulay and prutas, ang ko ti lang, pang personal consumption. We have sayote, sili, langka, saging na saba, kalabasa.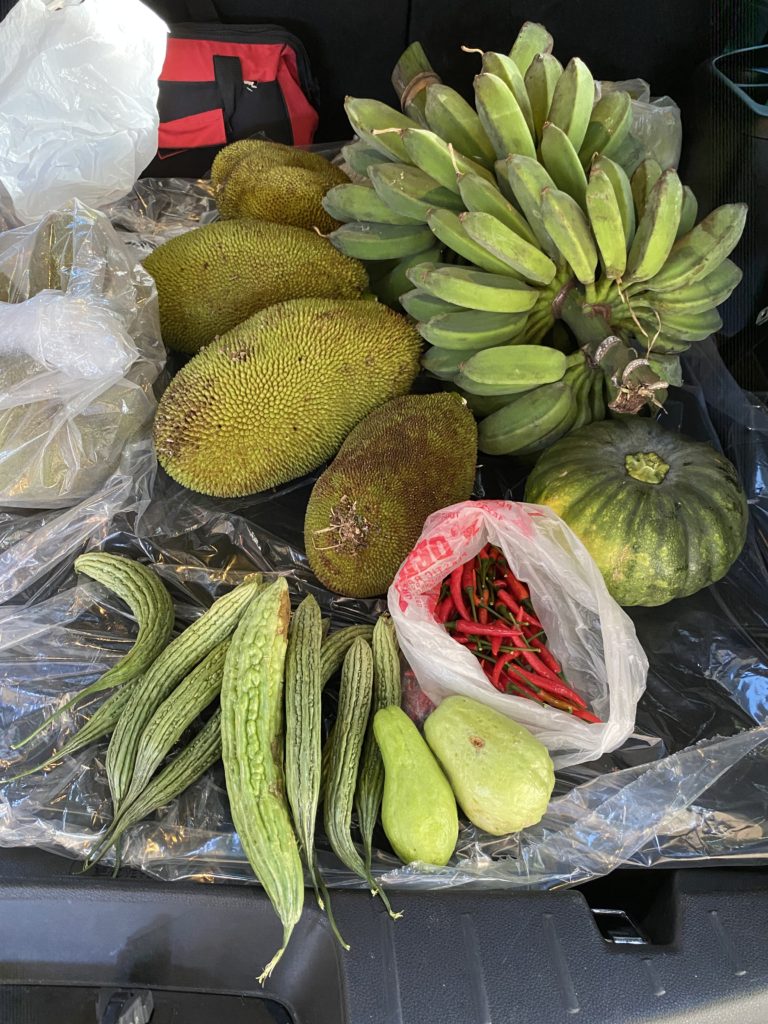 Organic Ampalaya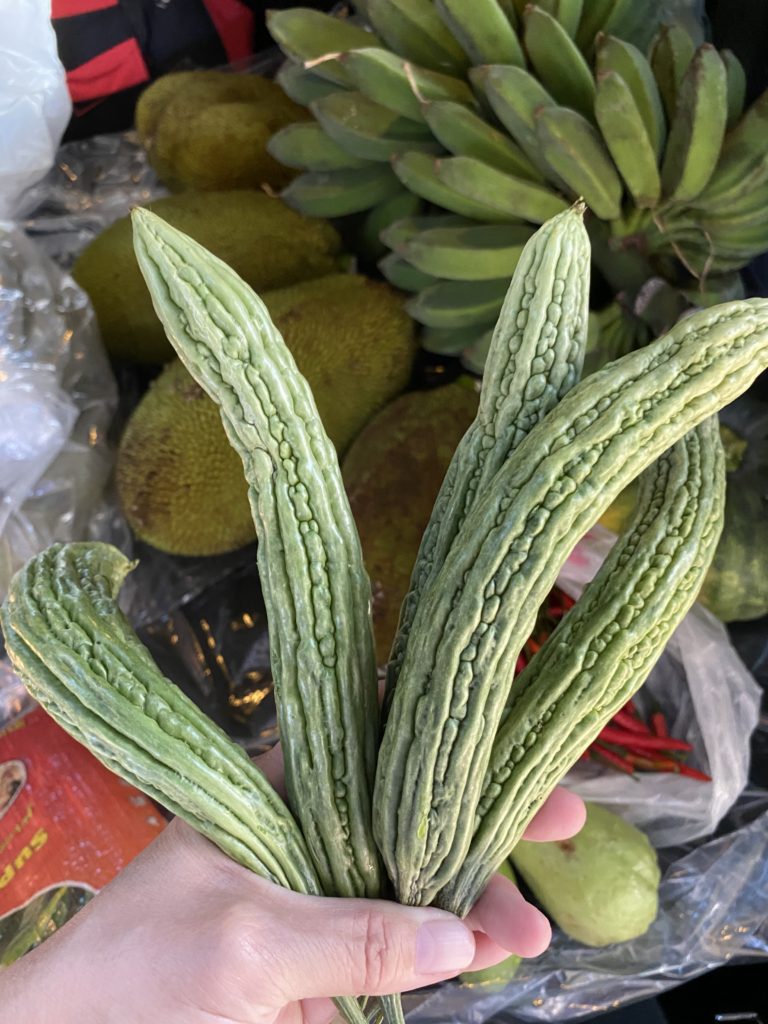 This is the very first time we harvested isang supot of kalamansi. Dati rati 10 pieces lang.
A—– "I will plant more kalamansi."
E—– "Anong gagawin mo, ang dami-dami na nga hindi na natin makain, ipinamigay na."
A—— "Ititinda ko sa palengke."