Thirty years ago I would try on ugly dresses and almost for sure they would look good on me. Times have changed after three decades. Dresses that look really nice on the mannequins or on hangers look horrendous when I wear them. So no matter how nice the dresses are I must try them on first before buying. They would either look bad on me or very bad, or very very bad. So I must try them all on to make sure they only look bad and not very bad.
I went to Macy's department store and liked three Michael Kors blouses.
I looked for the fitting room and they were all closed. There was only one section open and so the wait was long. Macy's was understaff according to the woman manning the entrance. She said they have to close the other fitting rooms because she's the only one on duty that day.
I patiently waited for my turn.
I must fit the three  MK blouses fast in consideration of the other women waiting in line too.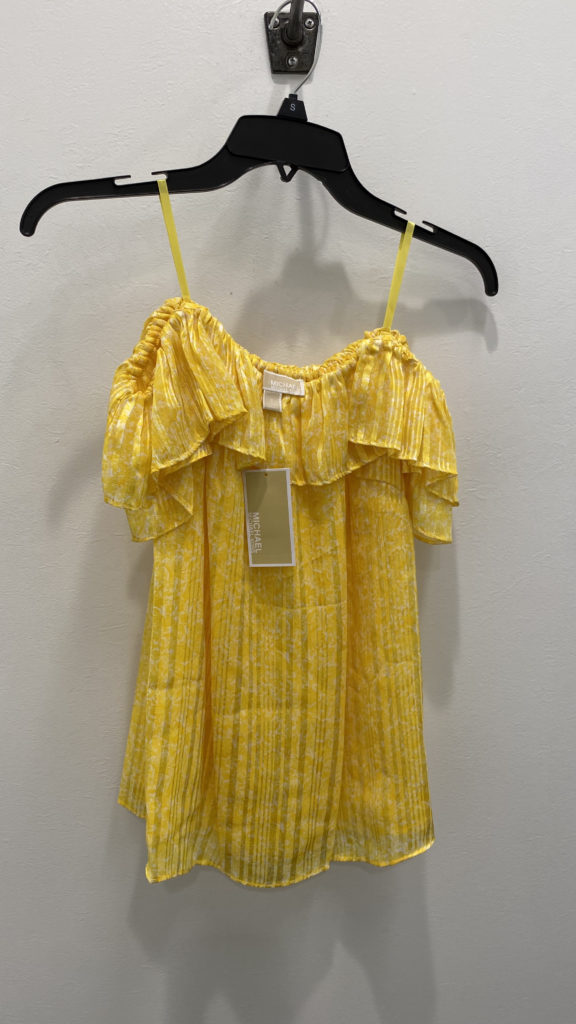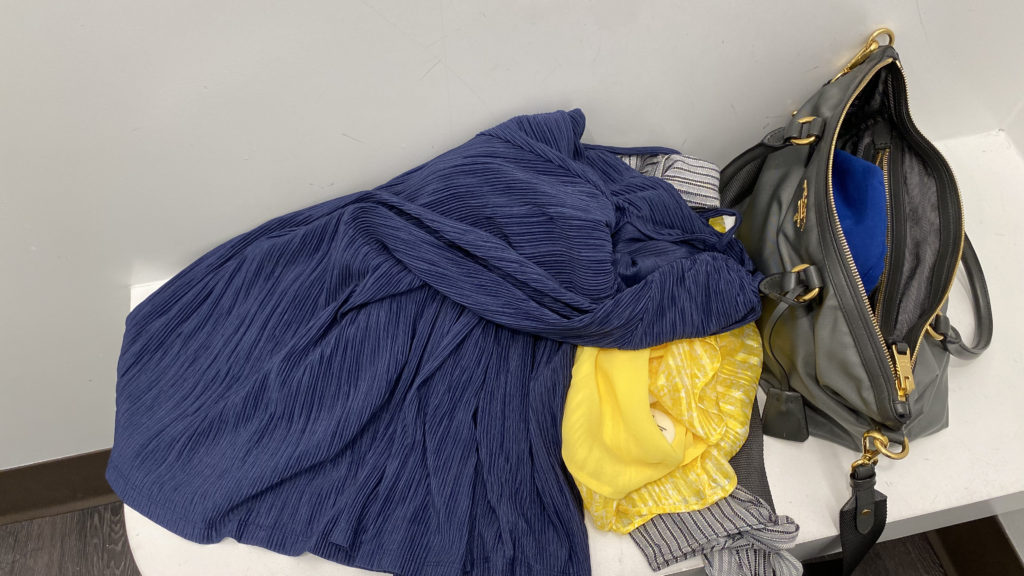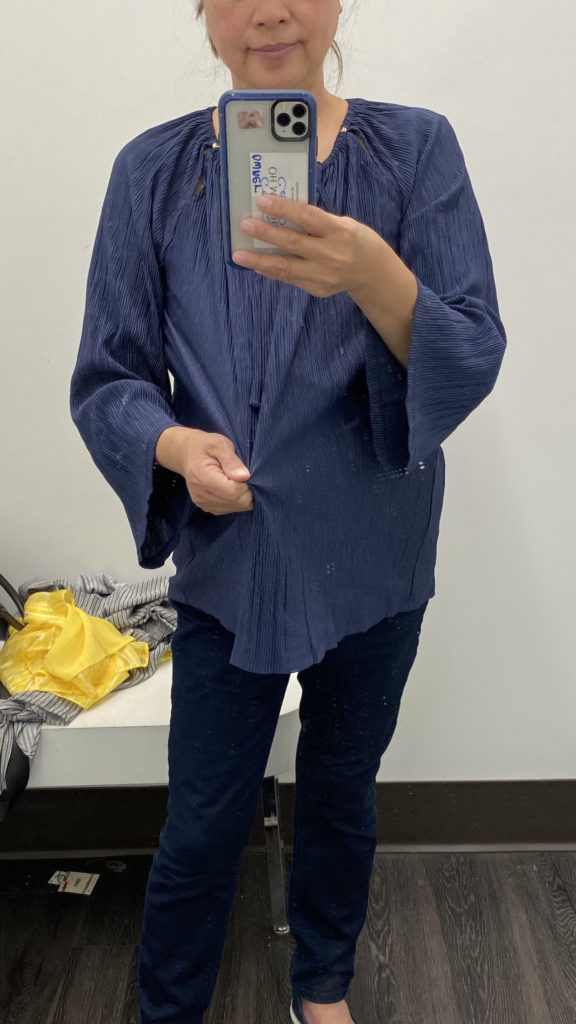 It took me longer than planned kasi I got distracted by a woman in another cubicle trying on clothes too. She was loud and not only loud, she sounded as if she was about to have an orgasm just by making sukat the clothes.
I didn't record her voice but I saved on my celphone's NOTES her very sensual verbalizations.
Here they are, but wait, promise me you will not have an orgasm.
"Hoooo, I like it. You're the right size, ohhhh here.
(Size? Big kaya?)
Ohhhhh I love it! What am I gonna do now?" (Why is she asking us?)
Ohhhh there, there. Ohhhh this feels just right. Oh my bottom. There you gooooo. Alright, yahhhh. There. That's right. There! There! Okay. Alright. Yahhhh. This is oohhh I like it. Hmmm mm.  (Malapit na?)
"Here we ho, ahhh I like the color. Ahhhh, alright, this is great."
(Ha? Color lang pala parang she's coming na?)
The woman has a very modulated raspy voice.
Instead of me making sukat the 3 Michael Kors blouses quickly, I spent more time listening to her. I couldn't help it. From my estimation, she could be one cubicle away from me but I could hear her orgasmic reactions to whatever blouse or pants or dress she was trying on loud and clear. I kept saving on my notes the words and sounds she was making. Tsismosa me I know. She was short of moaning. I was not the only one who could hear her. I bet the others were feeling orgasmic too.
I wonder how many pieces of clothing she was fitting.
Ang haba talaga. Very scandalous. Or maybe it was just me who has a green mind.
I wasn't sure if she was having multiple orgasms or trying on multiple dresses. How come the blouses I was trying on didn't arouse me?
Here's the continuation:
"Hoooh, ahhhh, yeah, yeah, there, ohhh there.
(Shoot na?)
Oooooo-kayyy, hhmmmmmm, ohhhh that feels so good."
(Feels so good? Ano kaya sinusukat nya? Parang gusto ko na ring isukat whatever she was trying on.)
I couldn't concentrate on the MK blouses.  I sukat only two and bought two.  I forgot about the third one sa kapapakinig ko dun sa malaswang babae.