I was so excited to use the discount cards and coupons Macy's sent me for my birthday month.
I went to Macy's on June 11 at 7 pm, an hour before the mall closed. I was able to buy a bottle of perfume and a body mist. I was excitedly computing my discount:
$145.00 + $ 50.00 = $195.00 – 25% discount coupon = $146.25 + sales tax 9.50 = $160.14.
The cashier didn't bother to look at the discount coupons. She said she already applied a 15% discount. I thought 25%. She said for perfumes it's only 15%. Sige na nga okay na lang.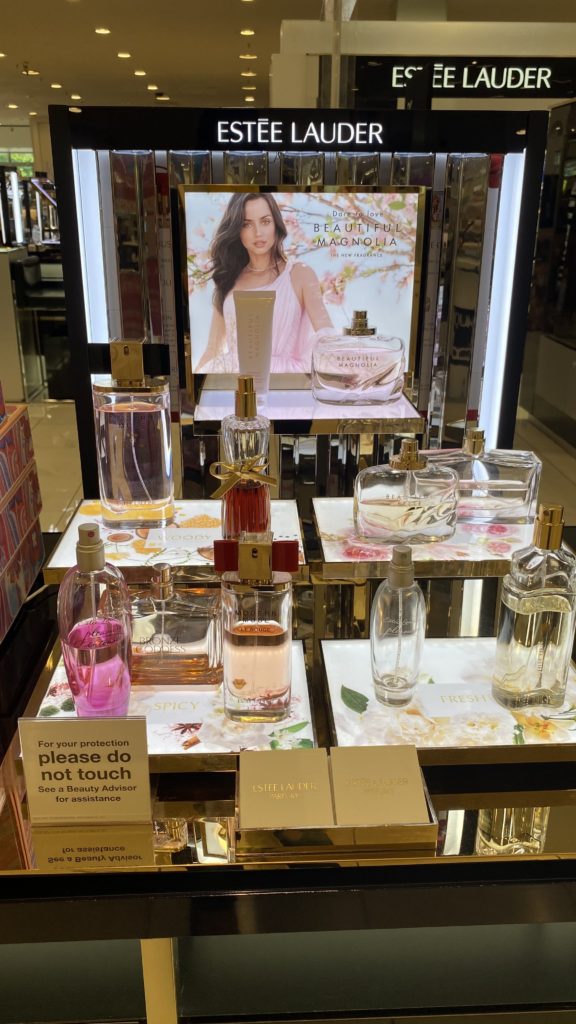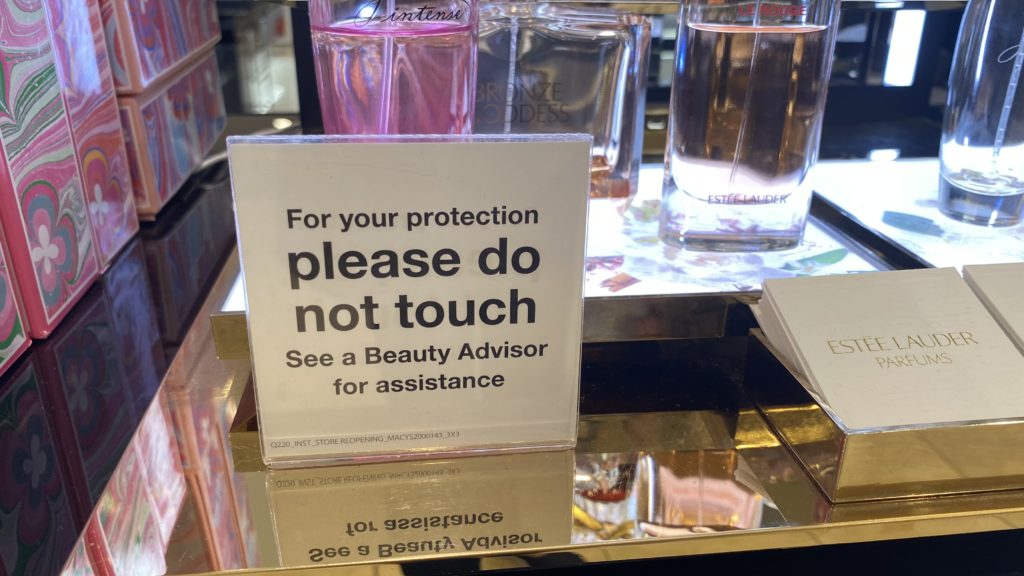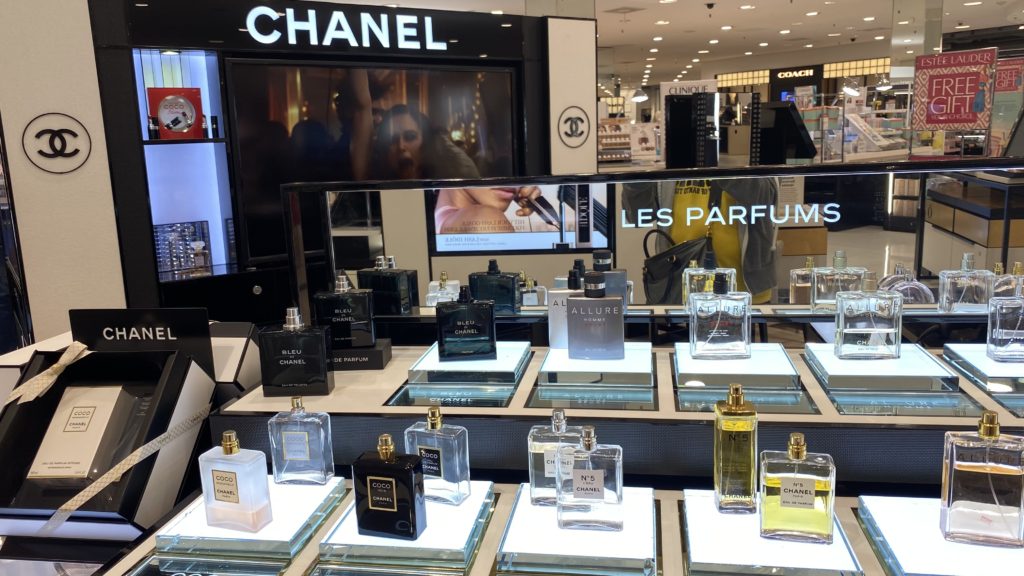 I went back to Macy's the next day and this time earlier at around 3 pm. I went straight to the women's clothes section. I really didn't want to buy new clothes kasi wala namang paggagamitan and my bathroom in Manila is like ukay-ukay na. We've been giving away clothes, new, never worn, naluma na sa closet.  But I need to buy a few blouses kasi wala na ako maisuot because from medium I have grown to a size large because of my 9-month preggy look. My stomach is so big. It's full of eggpies, phoa, rice, pizza, and dragon fruit berries.
I was just searching for a blouse that I could wash and wear kasi no plantsadora here. When it comes to dresses, I am not particular about the brands. Basta I look okay I don't mind the brand but I do look at the label where it's from.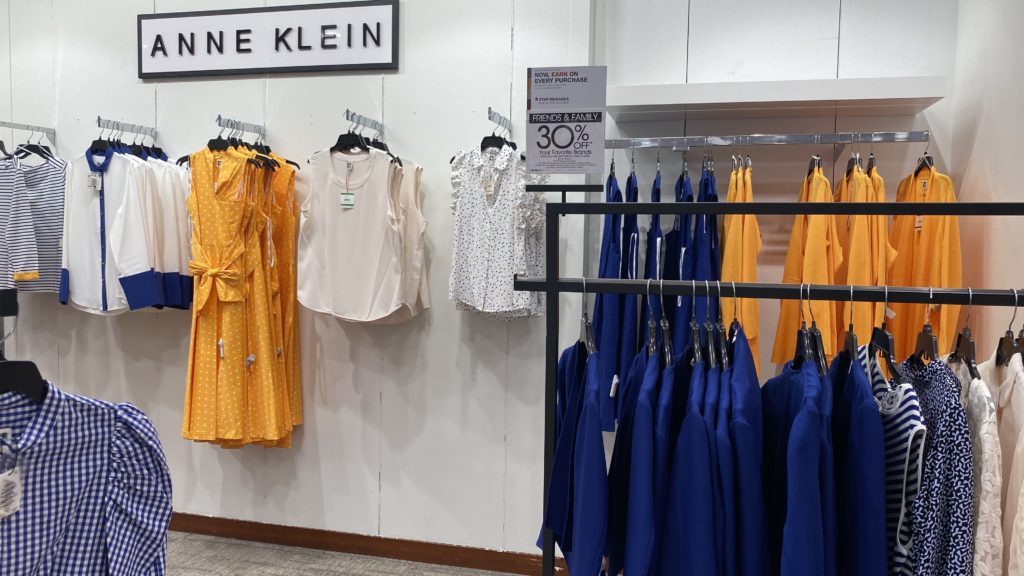 I get attracted to everything blue. This one by Anne Klein caught my attention but the pattern is popular among househelpers' uniform. I don't want people mistakenly calling me "yaya pengeng tubig."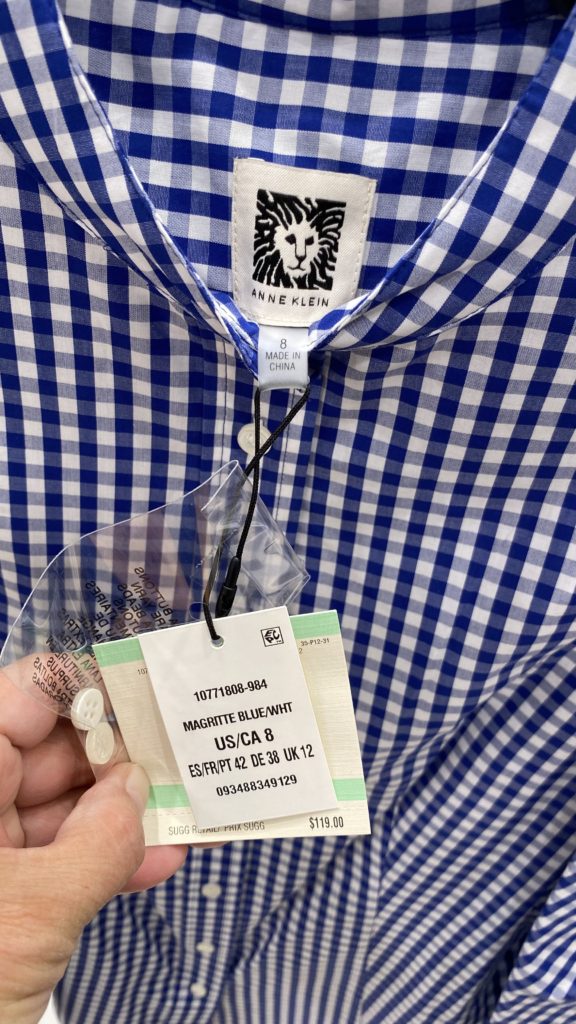 About 20 years ago I became a fan of Anne Klein. Basta Anne Klein bibilin ko. But when I started noticing that they were already being manufactured elsewhere, I switched my allegiance.
I liked this aqua-colored knit. I took it from the rack and placed it on my chest in front of a mirror. I did it twice. Maganda sana for fall and spring. I must admit that I didn't buy it kasi it was made by the seavaders.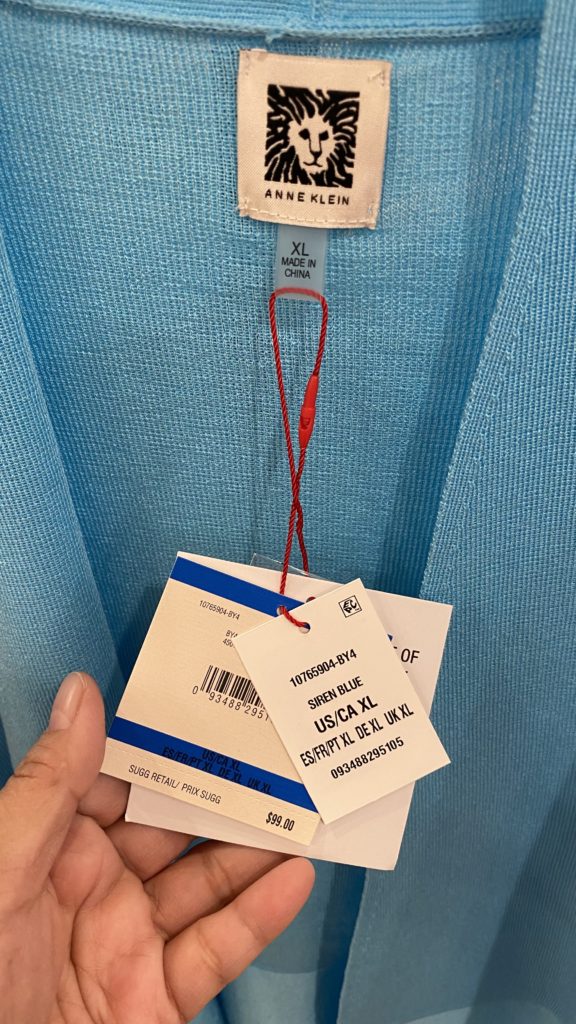 I brought this to the fitting room to try on.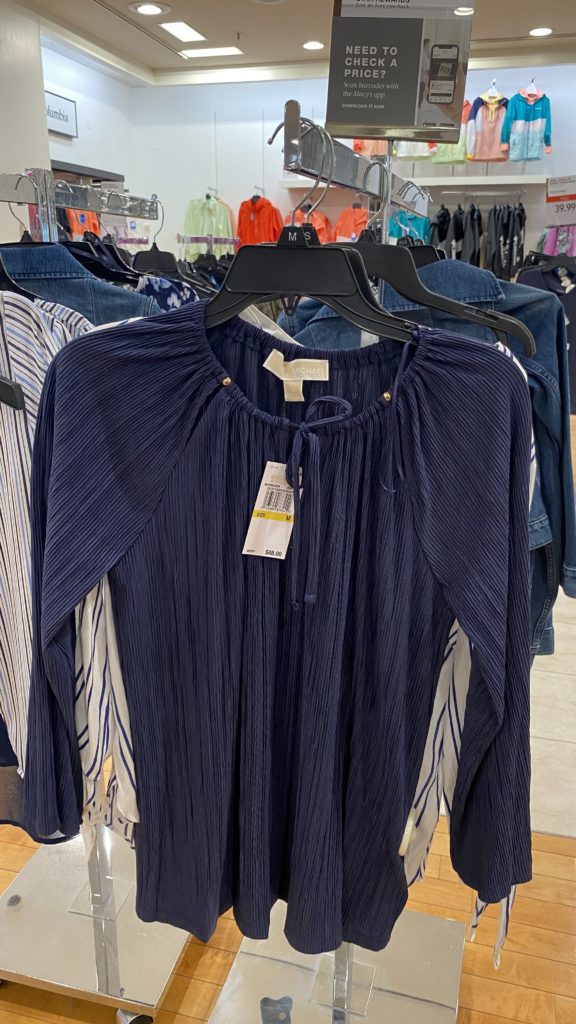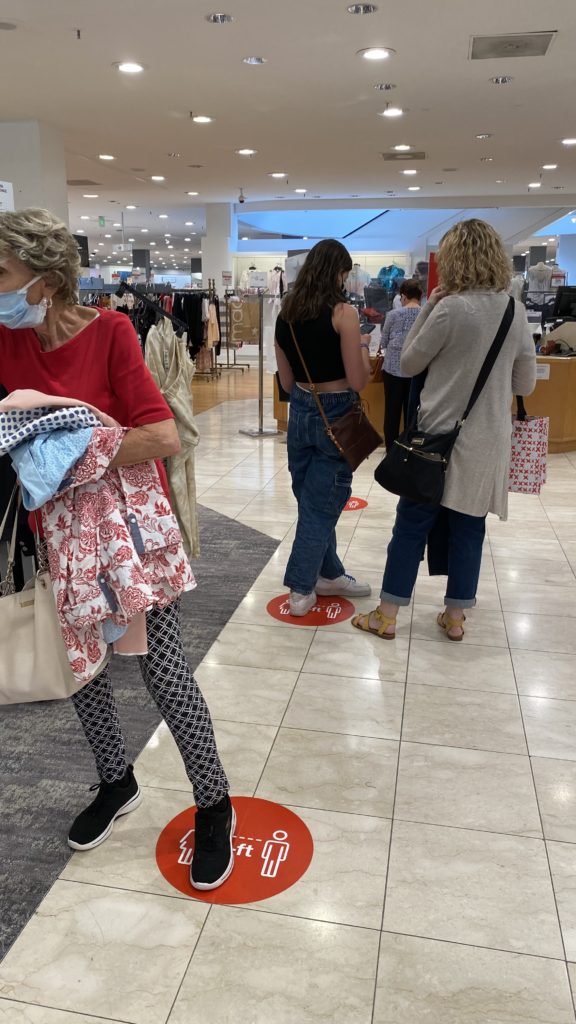 I found two more Michael Kors blouses.
There was only one fitting room open that's why the wait was long. Some women gave up their spot and left. According to the Macy's staff, they need more employees. She further added that if we knew someone looking for a job…. Me kaya? Part time. Madali lang yung trabaho. Magtutupi ng mga damit, aayusin yung display racks. Hmmm,. Maybe I am not qualified. Yung mga damit ko nga hindi ko matupi ng ayos at mai-hanger ng tama gagawin ko pang career? I am better off as a customer.