Feb 6, 2021
Oyen has two boxes of Covid-19 Ag Test kits.
There's only one kit left in the first box supposedly for the driver but he left nga.
After playing golf with someone who has a sore throat, Edmund asked Oyen to test him. The guy is not his regular flight-mate, but a friend of his friend.
Mahirap mahawa sya kasi I would get it too. If he is negative, then I would be too. I know how much he loves to play golf and playing gives him an energy boost, both physical and mental. However, it worries me that he could get exposed not only from his flight mates but from the caddies, waiters, etc. Sya na rin nagsabi, in some golf coirses, the caddies are dikit-dikit or umpok-umpok, and don't practice social distancing.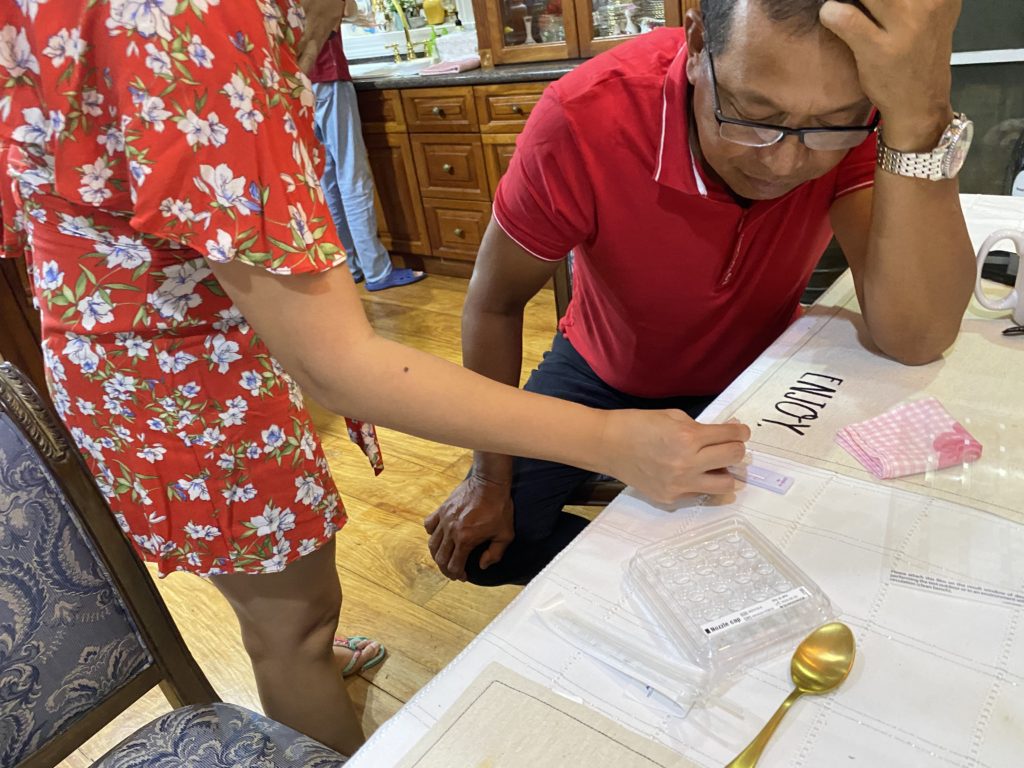 The swab test kit is by SD Biosensor. I inspected the box hoping that it's made in the US or Europe. It's manufactured in Korea and the rep is in Germany.