Feb 5, 2021
After we had lunch at home, my husband asked me if I wanted to explore Sun Valley and Forest Hills in Antipolo. Sige, pasyal lang.
This area is outside of my route circumference. This is only my second time exploring this area.
Malapit lang dapat ito but we can't drive fast because the long stretch is thickly populated and highly commercialized.
Edmund's kumpare is the land development contractor of both Forest Hills and Sun Valley.
I have never heard of Sun Valley Estates before, the one more popular is Sunvalley in Paranaque. Akala ko they have the same developer hindi pala.
My husband just drove me around the more than 1,000 plus hectares of residential properties. There are huge old houses, and several are under construction. Someone told me that the three big houses being built are owned by generals. I didn't bother to ask for their names because for sure the owners want to keep their identities secret. This whole enclave is very near Metro Manila but feels secluded and one would enjoy utmost privacy here. So if you want to be under the radar, this could be a quiet place to hibernate.
Forest Hills has its own golf course while Sunvalley, the more low-key between the two, also has its own golf course.
My dear husband told me his friend has a house there and he may be able to remember the road,  ikot-ikot kami, then we got lost.  He turned right to make a U-turn and there he was,  his friend Paking, was standing right in the middle of the road speaking with the developer.   So funny.
He introduced us and we had a short chat with the guy.   I asked him if he was also the developer of Sun Valley in Paranaque, hindi daw.  He got the name daw from Sun Valley in Arizona.   He vacationed there and he liked the place a lot so he copied the name.
Paking invited us to go inside his house.  I thought we would only say hi to his wife Bubu,  nagulat kami when they have other guests pala and a long buffet of delicious food. Meron pang baby lechon.  We felt embarrassed crashing like that.   Some of their guests were familiar to us.   One guy lives a few meters from our house.    One naman, I've met a few times, the first two were during Pinoy's time.  We were both in the business delegation to China, and Japan.  He was the one who gave me the name of the countries, mas  makakalimutin pa ako sa kanya.  After a short hi hello,  Bubu toured me around the beautiful house.    The have a big table with images of different saints.  This one they bought in France.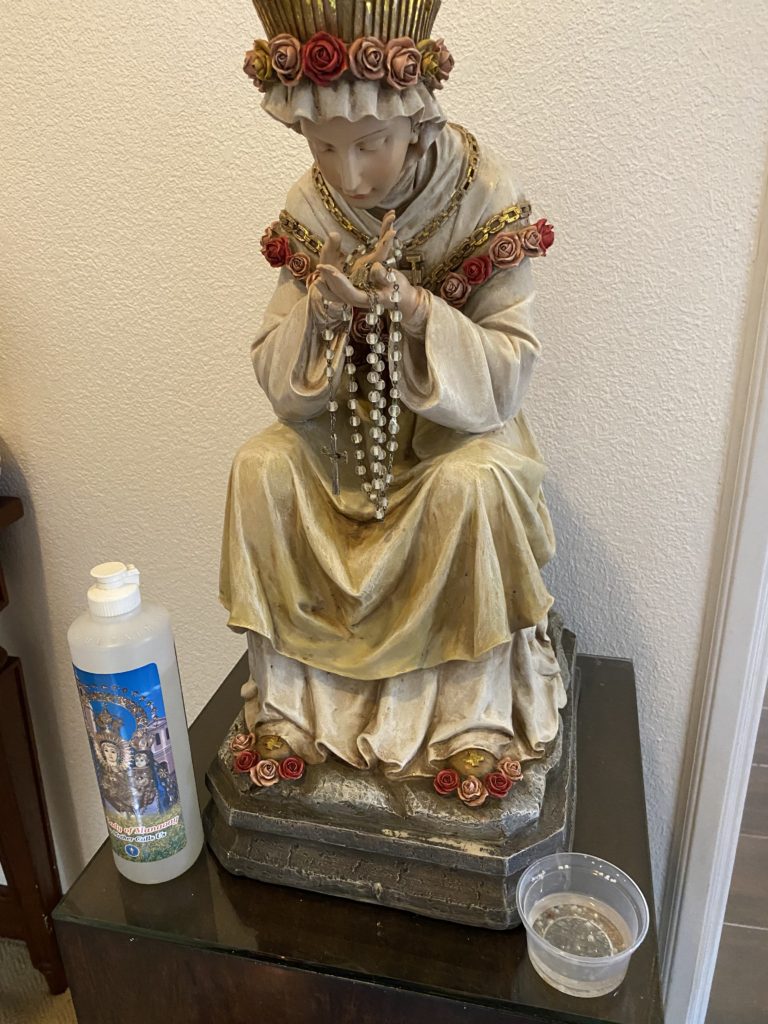 We didn't eat anything kasi sobrang hiyang-hiya talaga kami. Gate crashers. After a brief "sige po, we'll go ahead", Edmund continued to drive me around the area, next we went to Forest Hills Golf Club for a few minutes.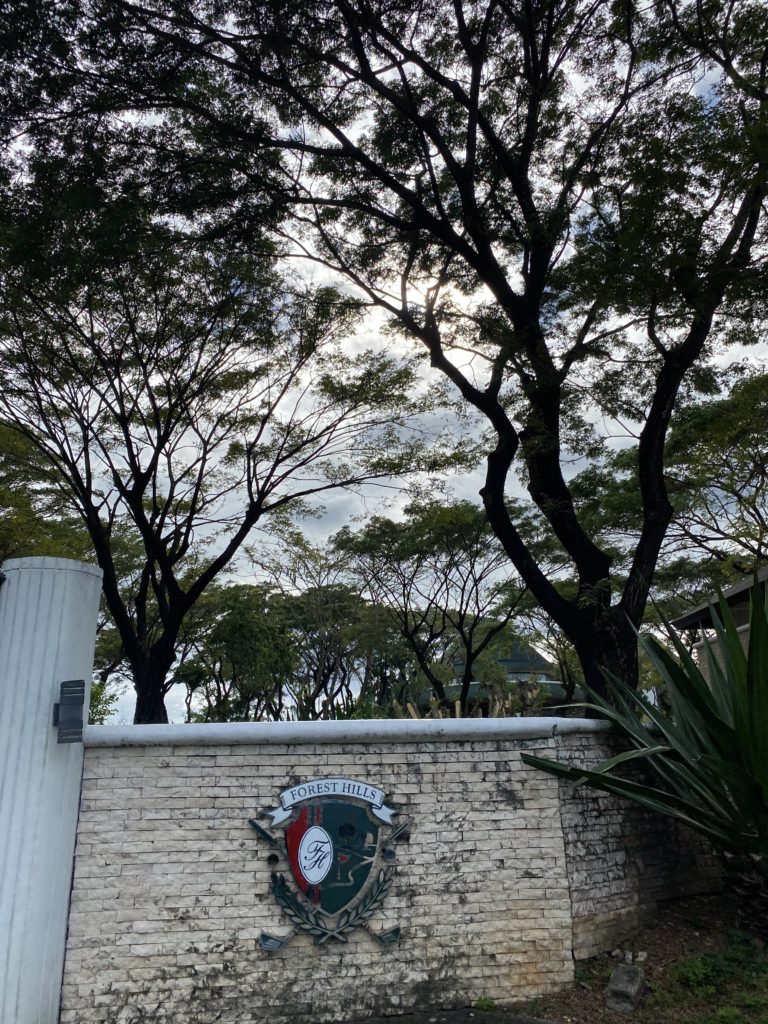 I didn't know that until now there's no electricity and water in Forest Hills yet.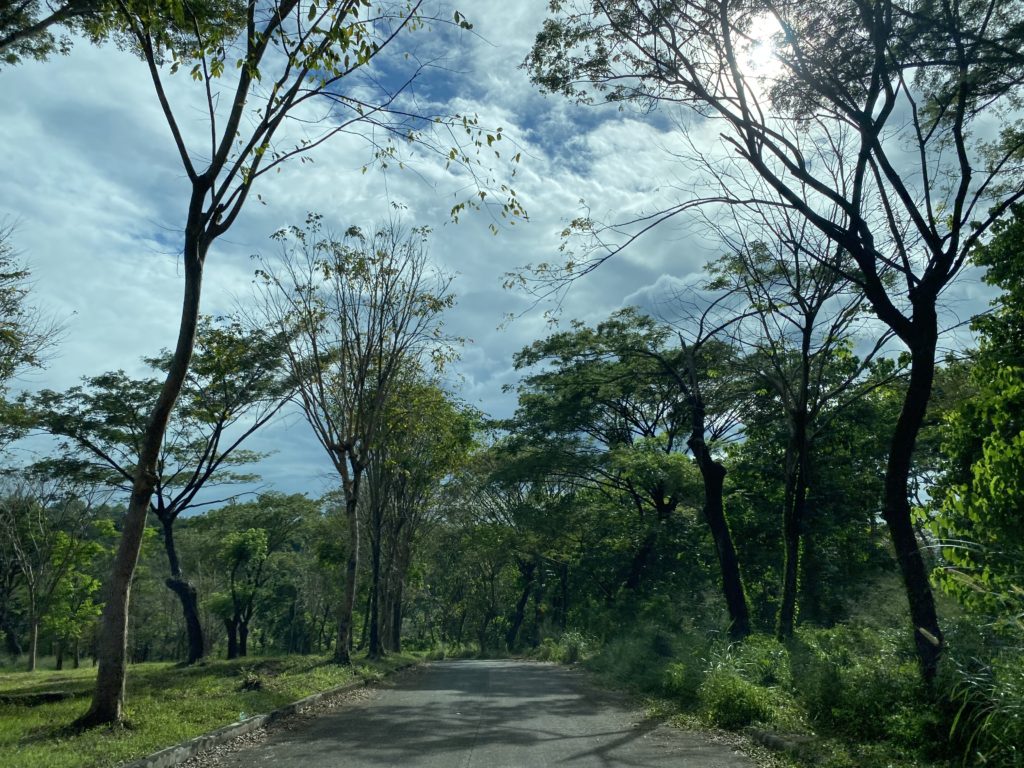 There are still hundreds of available lots for sale in Sun Valley, ranging from P12,000 direct from sellers, or thru the developer's sales office P17,000 to P20,000 per square meter.