Dec 18
Growing old together…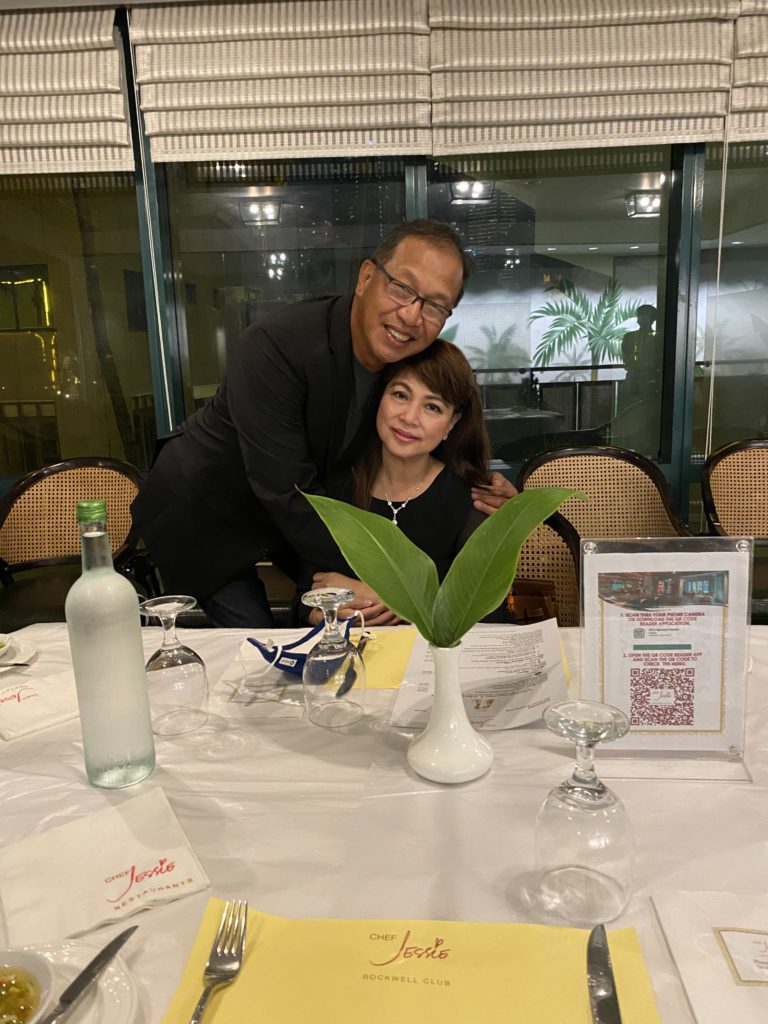 We went to Chef Jessie to celebrate our 19th million minsary.
When Oyen was booking a private room at Chef Jessie they told her that there's a 5,000 pesos minimum consumable. Since there are 4 of us it's going to be P1,250/ person. The last time I had a meeting here, we were three and I paid 4,000 so 5k for 4 px is just right.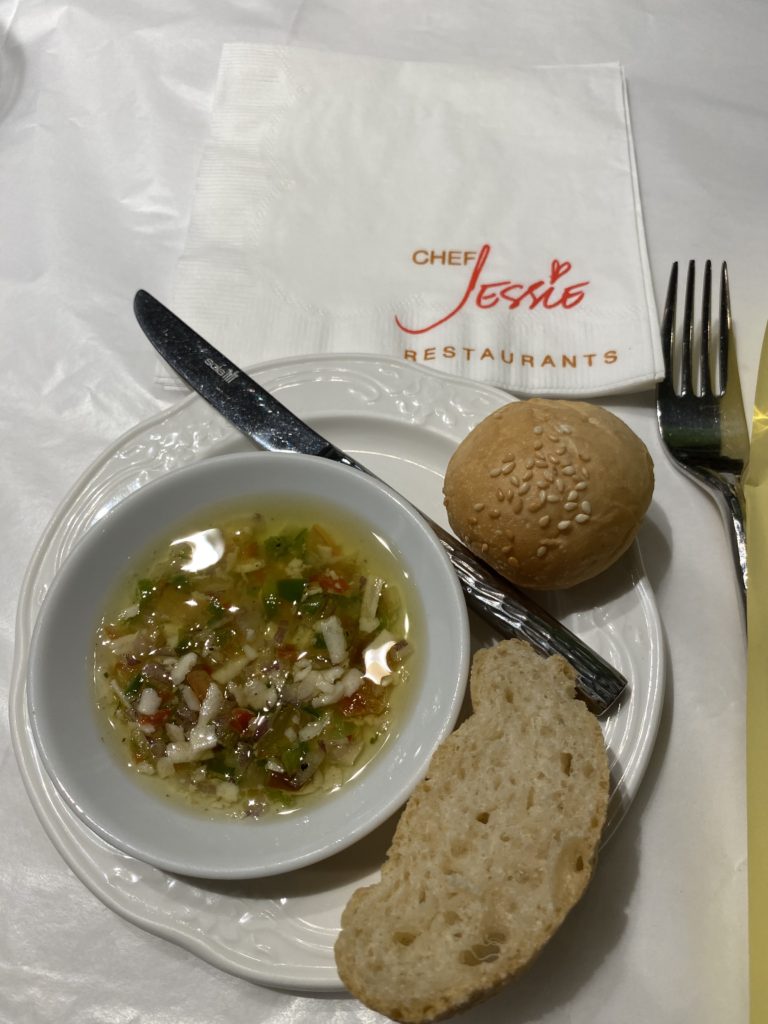 Stressed kami but we tried to enjoy our dinner and c'mon it's our wedding sary-sary.    Staying together for so many years with all the stresses and pressures around us,  is remarkable.  Mahirap stress outside when you arrive  home, dala-dala mo stress.
Pag daw stress you lose your appetite, eh how come I keep on eating non stop, kaya tumataba.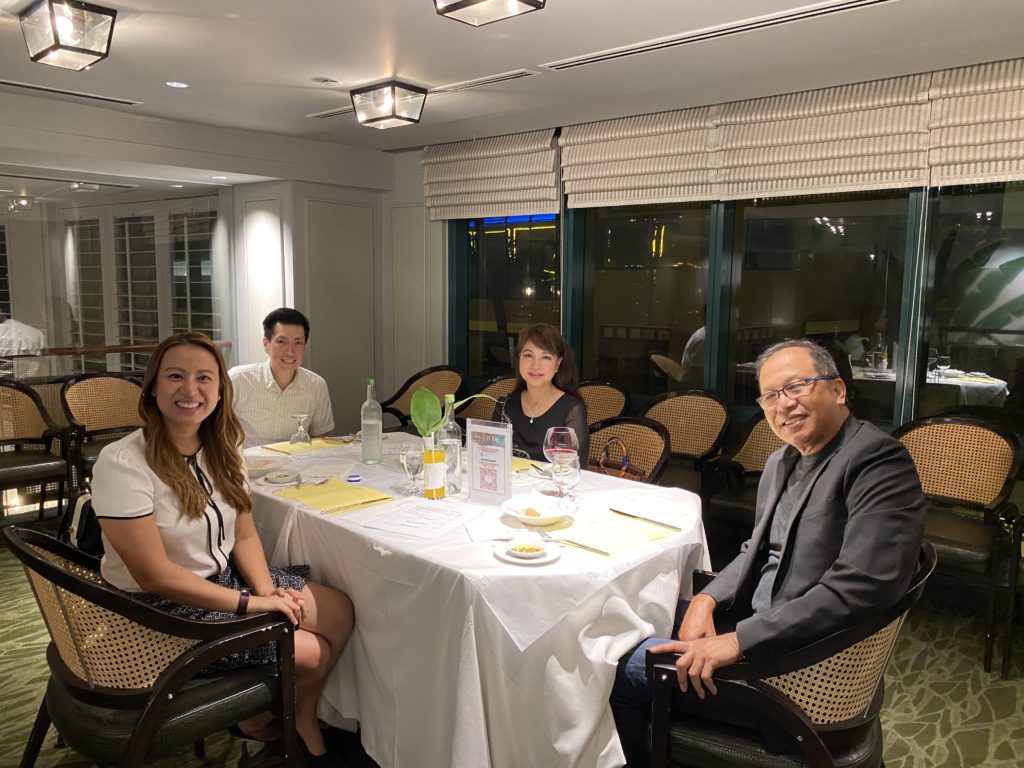 Come to think of it, food choices are limited. Isda, karne, gulay, seafood. At home, sometimes our maids complain that they don't like beef, meron iba ayaw pork, merong ayaw isda, merong ayaw gulay. Ano ba yan. Sobrang mapili. Me? I generally eat anything except for a few— like lamb, bayawak, kambing, and dog meat. Even if they say crocodile meat tastes like chicken then I'd rather just eat chicken and use crocodile leather for my purse. Actually, everytime I look at crocodile leather I imagine the crocodile head looking at me with wide open mouth, nakanganga! Parang may balak akong meryendahin.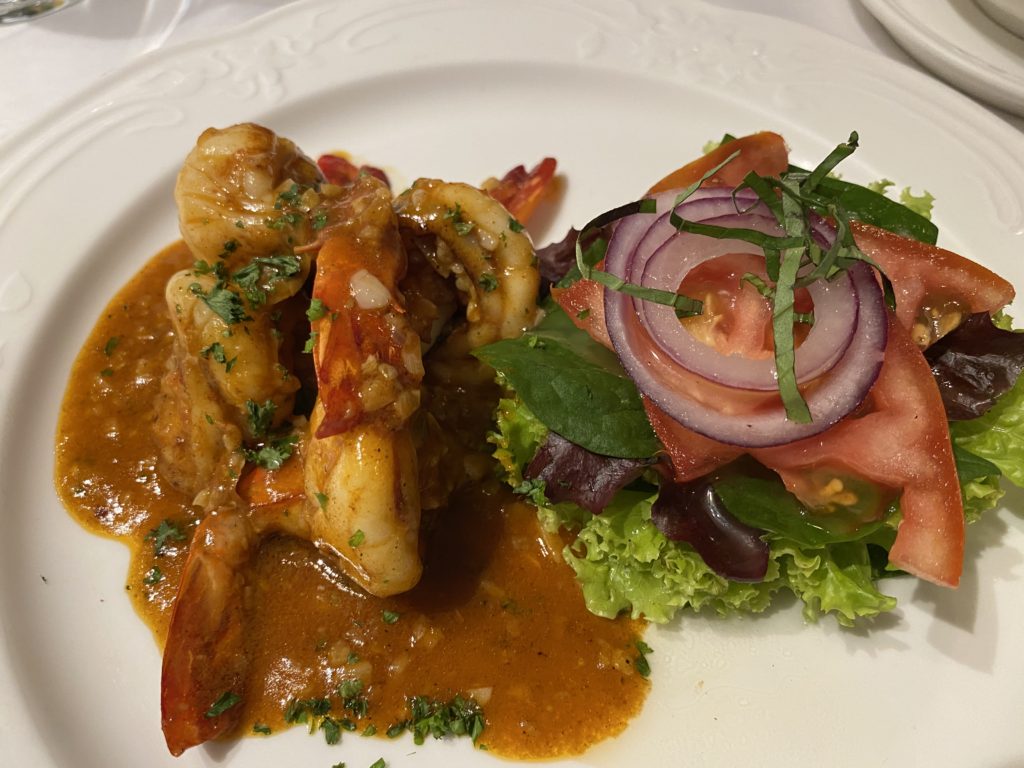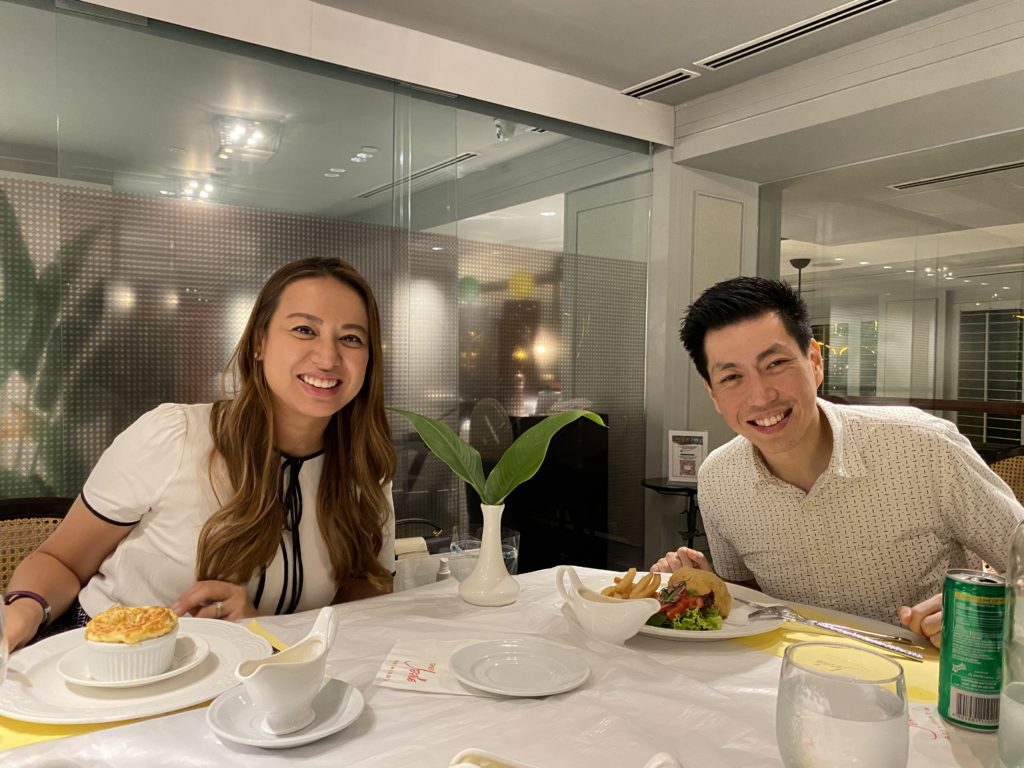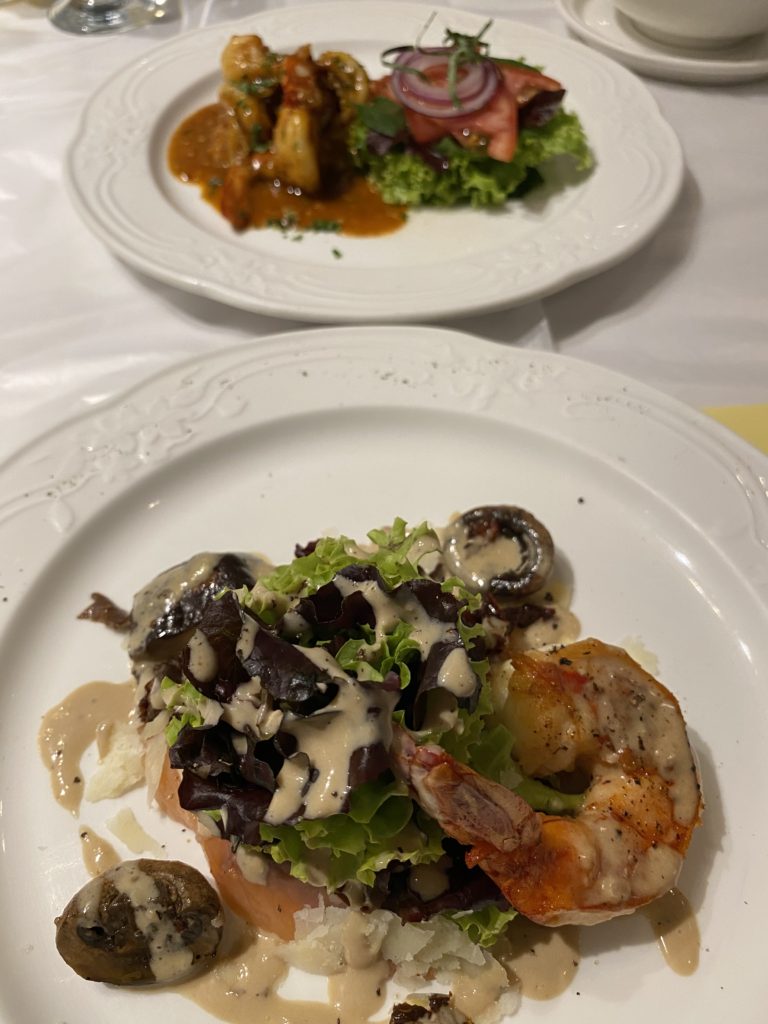 I told my husband that my wrinkles have multiplied exponentially in the last 4 months.    From stress kasi, super duper stress!  I am a great worrier that's why I am aging faster than everyone else.  I  can't imagine how I would look like next year, and the next, and the next.  Okay na lang din siguro as long as I am still alive and kicking.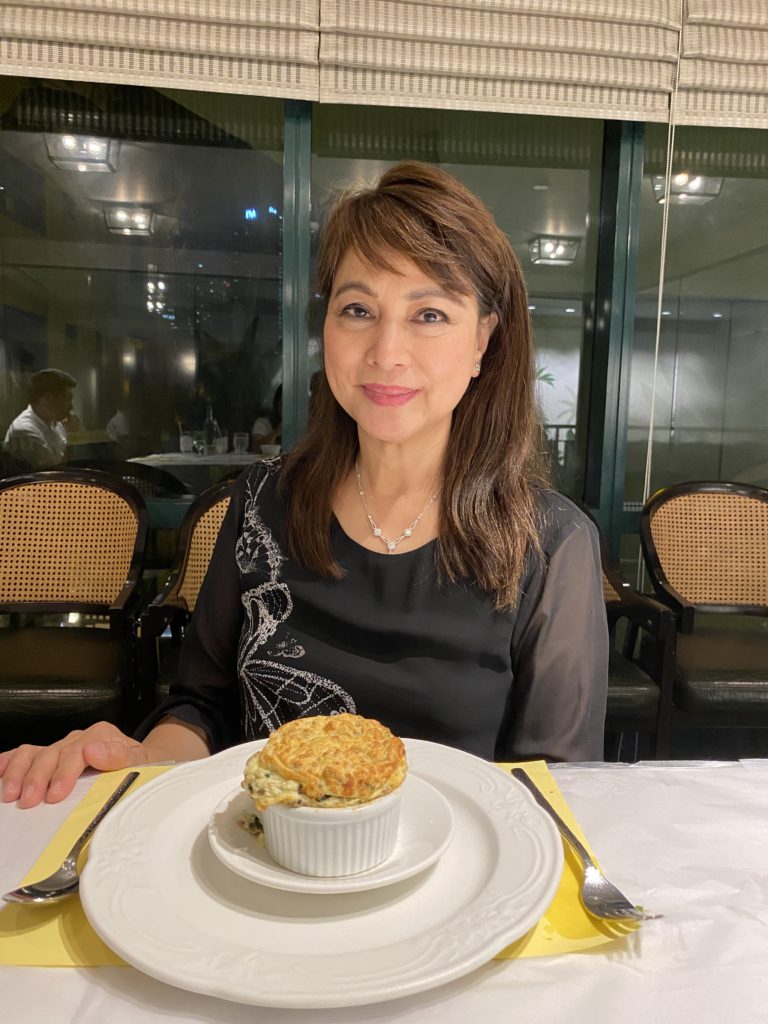 We ordered potato chips for a main dish side.    Come to think of it,  why would we go to a fine dining restaurant to order ordinary potato chips?  I am as baffled as you.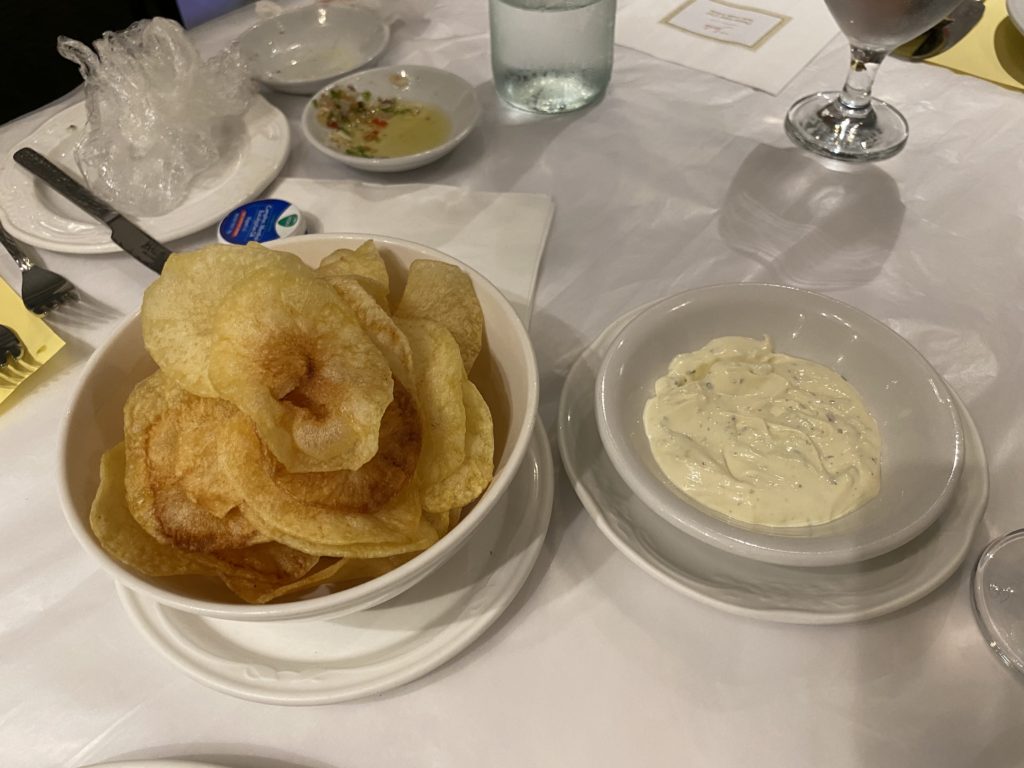 I wish my son is also in this  picture.  Miss you anak, everyday.
I thought older people have a longer fuse,  that they are more pasensyoso and little things do not bother them anymore.  I was completely wrong.  The older we get, the more frequent we get into each other's nerve.  We don't let little things go unnoticed.  We snarl at each other.  We contradict each other.  We like to annoy each other.  Why? Oh my oh why?
My husband said when we yell it doesn't mean we are angry, we are just stressing a point kaya we raise our voice.   Hmmm,  pwede-pwede.  No argument there.  But still, I hate yelling, nauubo ako eh bawal umubo ngayon baka ma-quarantine ako.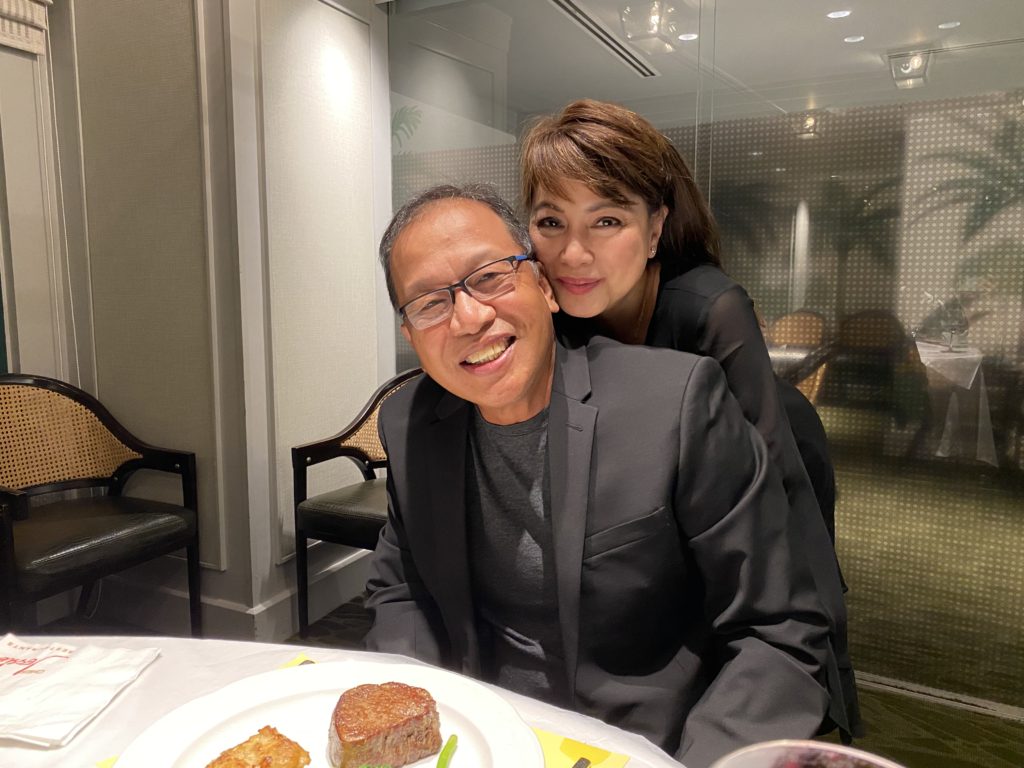 The first fruit of our labor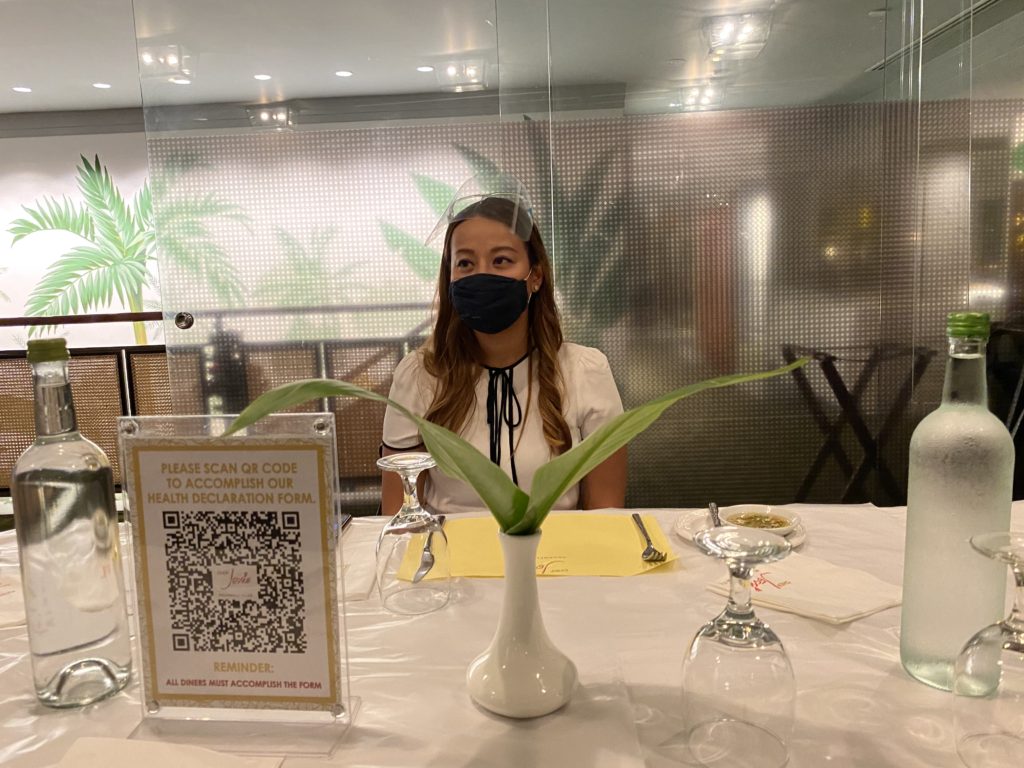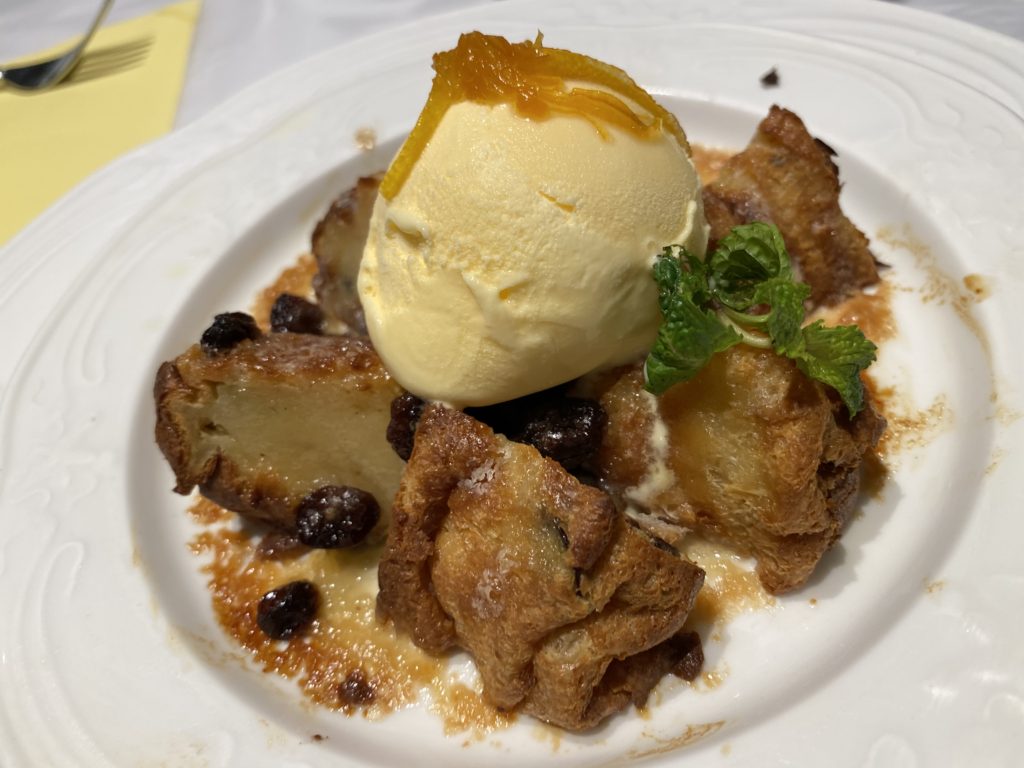 Mango cheesecake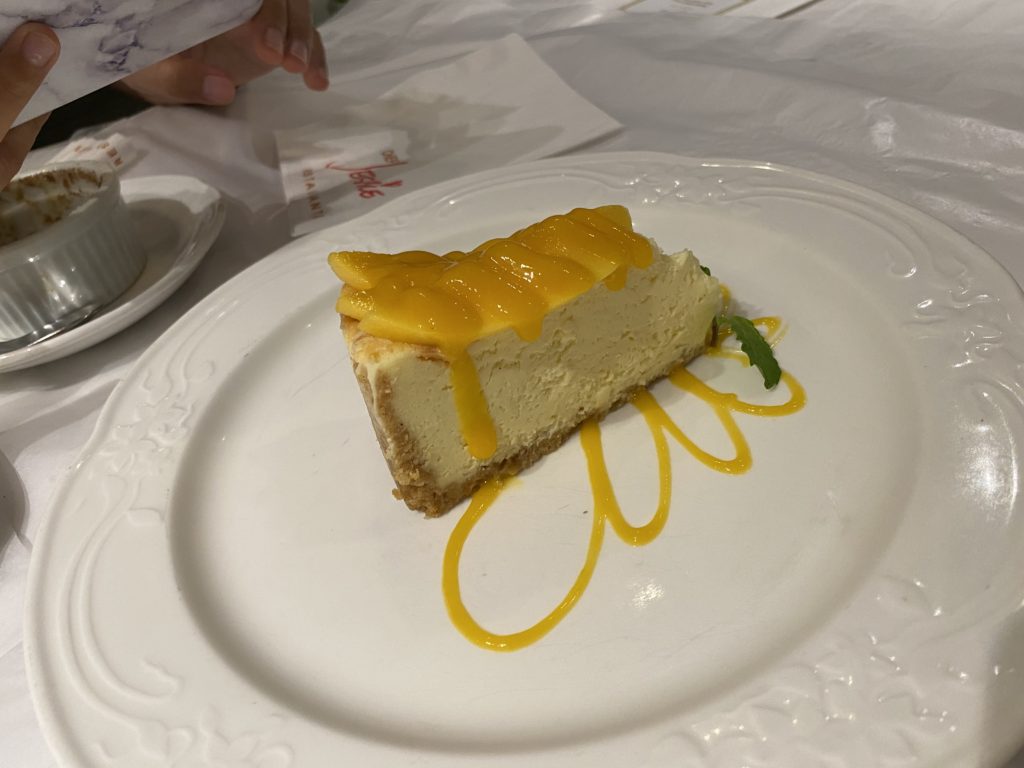 We ordered and ate a lot.  When the bill came I almost fell off my chair! Ang takaw kasi namin.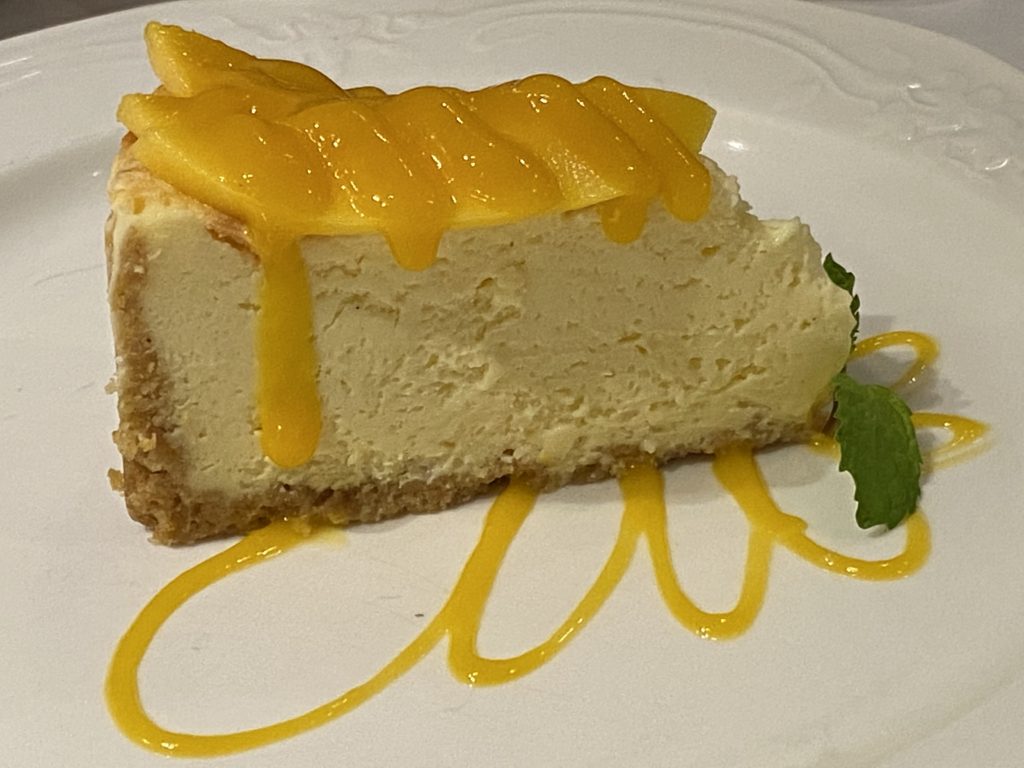 I don't want the chocolate drizzle because it will make the mango crepe too sweet.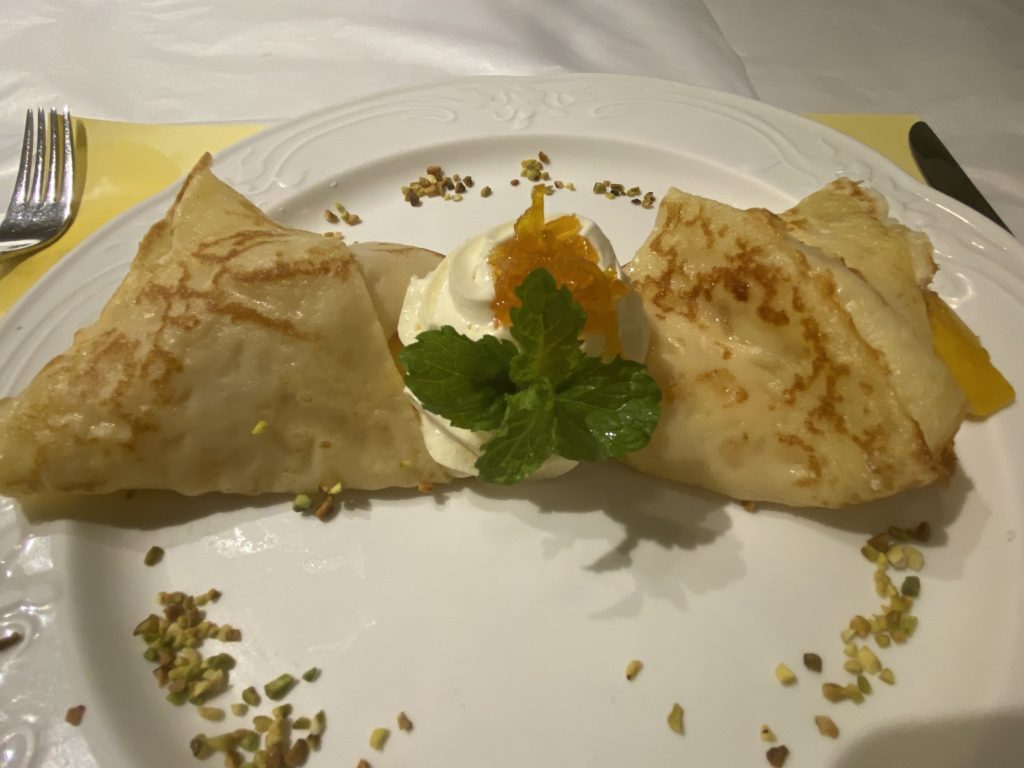 Looks like our Las Vegas pinggan cake.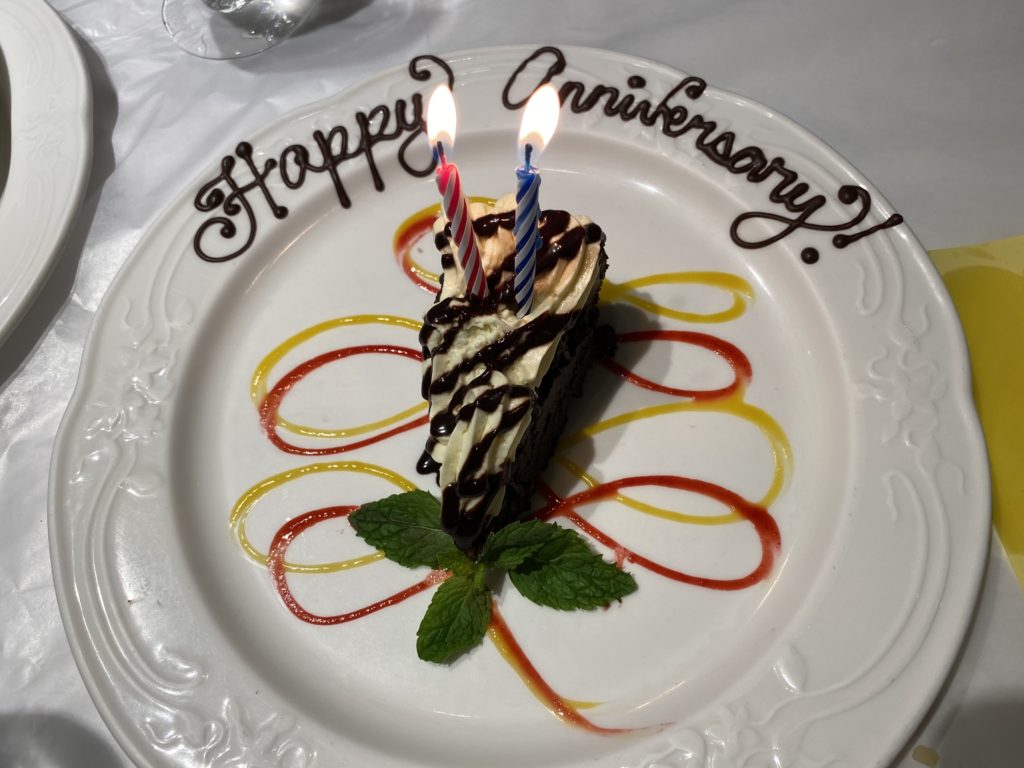 p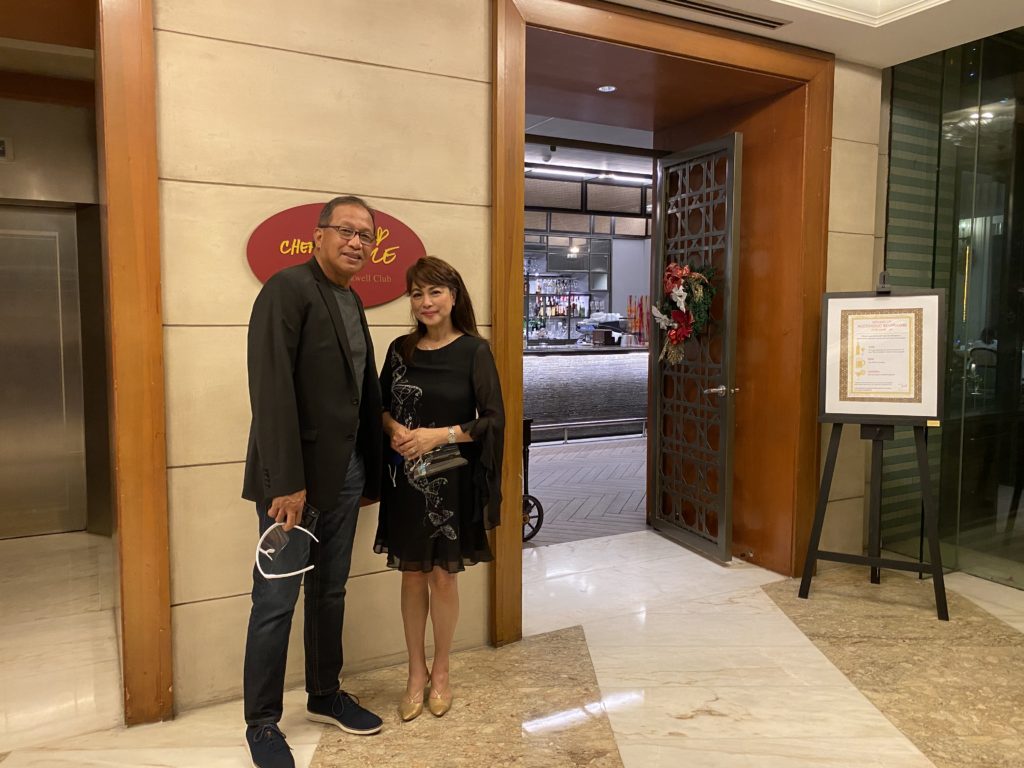 Ang gwapo talaga ni Mister Edmund Woods.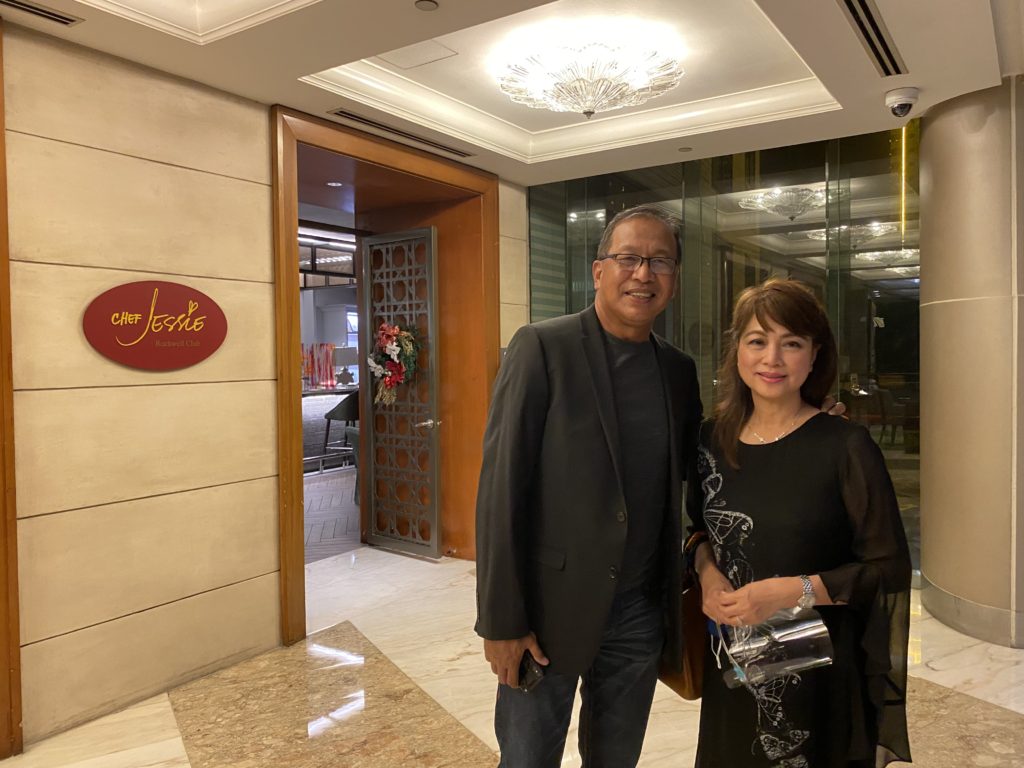 He parked at the shopping mall's basement.  He wanted me to just stay at the Rockwell Club's driveway but I wanted to walk off the carbs so I walked with him even if it was raining and we didn't have an umbrella.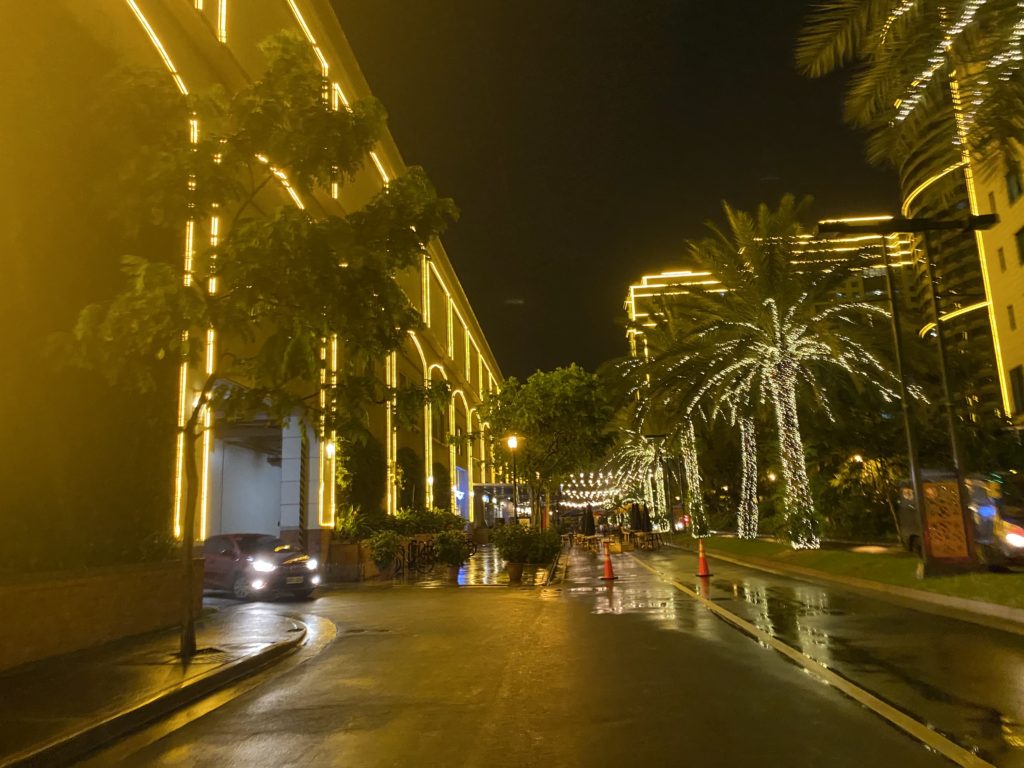 There were many people at the mall's entrance. I spotted a one hundred peso bill lying on the floor. I picked it up, looked around for a few seconds waiting for anyone to wave at me and say "that's mine". No one. I continued walking while holding the bill up near my chest in case someone's walking, looking for his money. Wala.