July 31
My son baked two egg pies for the birthday picnic of Raffy.  Sometimes he forgets to mix it well but the taste still comes out perfect.  When people complement him he complements his sister back for teaching him.
1:44 pm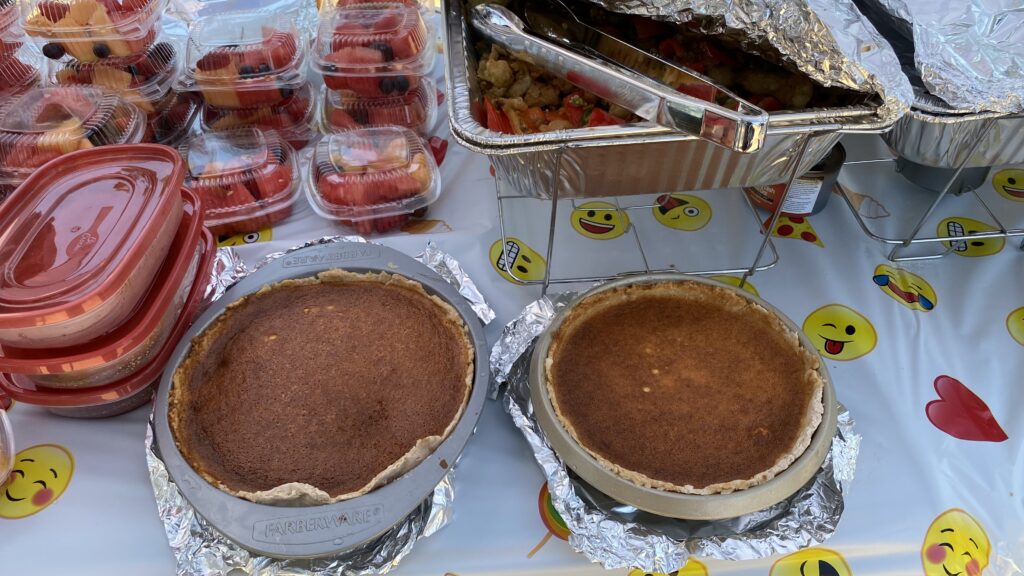 I was actually worried that an outdoor picnic at the park would trigger my migraine because of the intense heat but thanks God it was pleasant under the shade.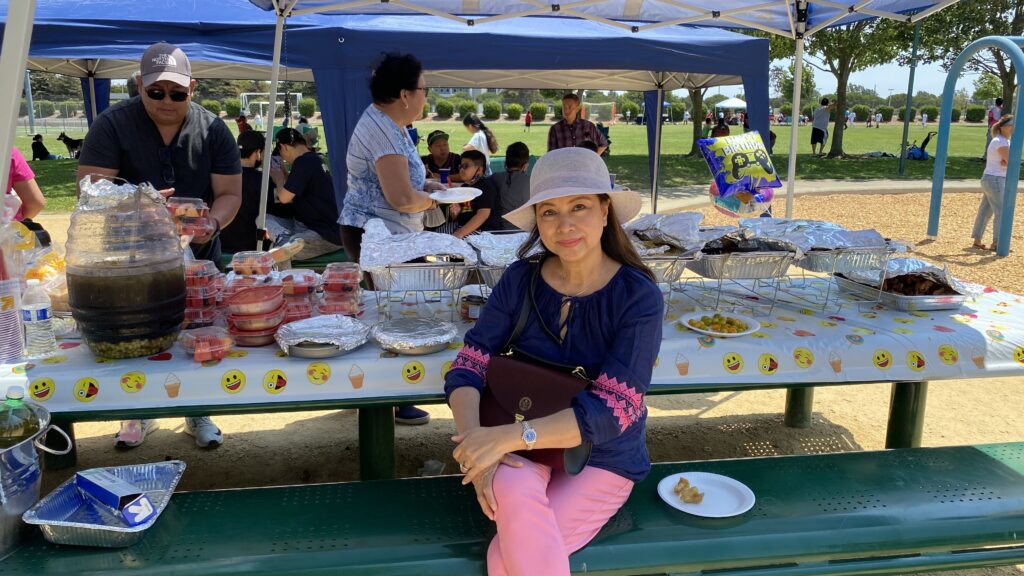 ECY, Me, Len, Bong, their friends from Texas, Noel and Sandra.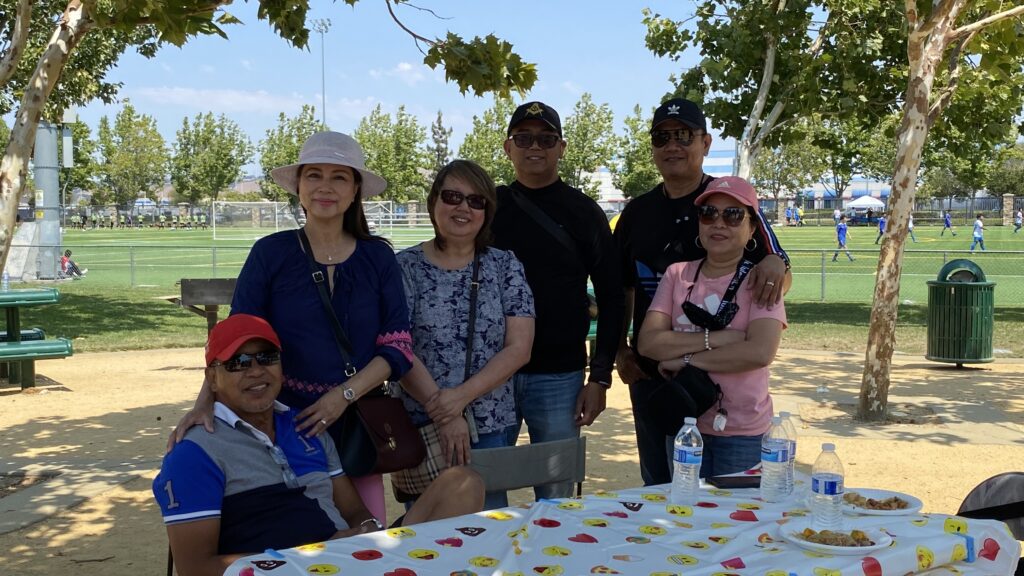 I drank 7 cups of ice cold gulaman at sago.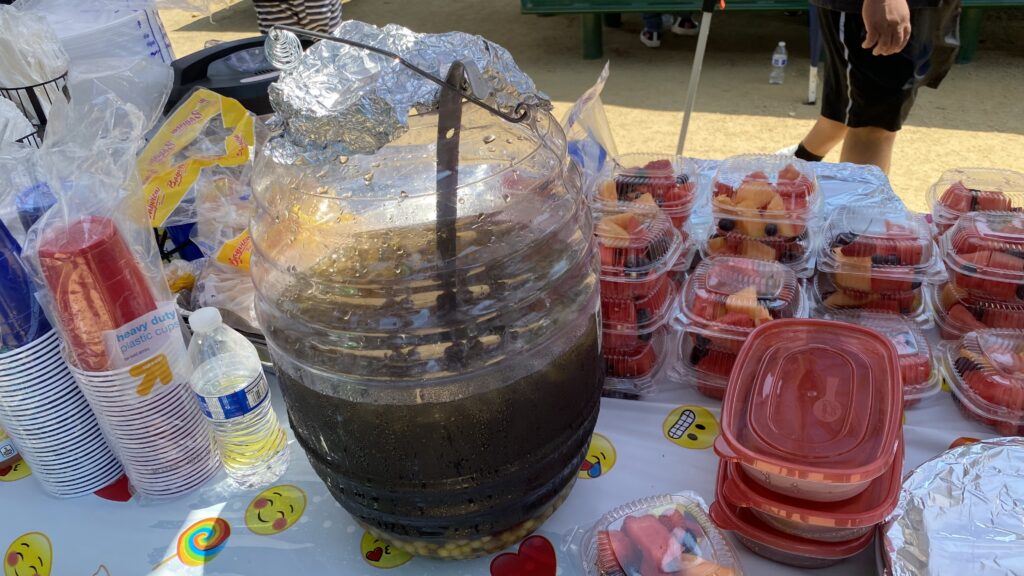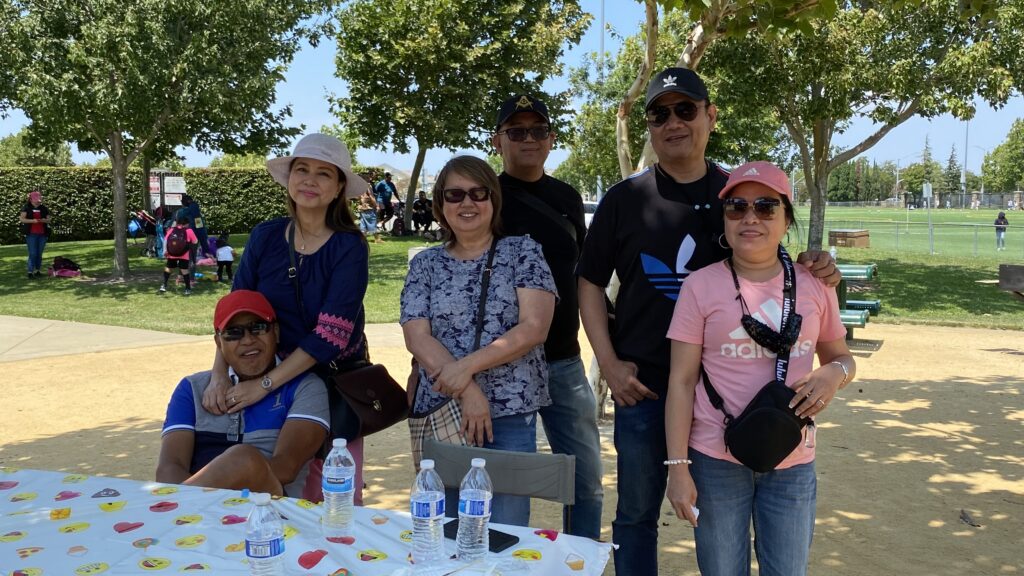 I only looked for what to wear when I was dressing up.  It was only a coincidence that my pink hat matched my blouse's sleeves embroidery.     Parang pinagterno-terno pero hindi.  My eyes caught a glimpse of something pink buried underneath folded clothes.  I bought this pair recently from Tahoe.   We were already a mile away before I noticed that I was wearing slippers.   We turned around to get my snickers I left on the table in the garage.  Okay lang dito nakatsinelas kahit sa party but I wanted to wear shoes when walking on grass para hindi matusok ang paa ko.
1:47 pm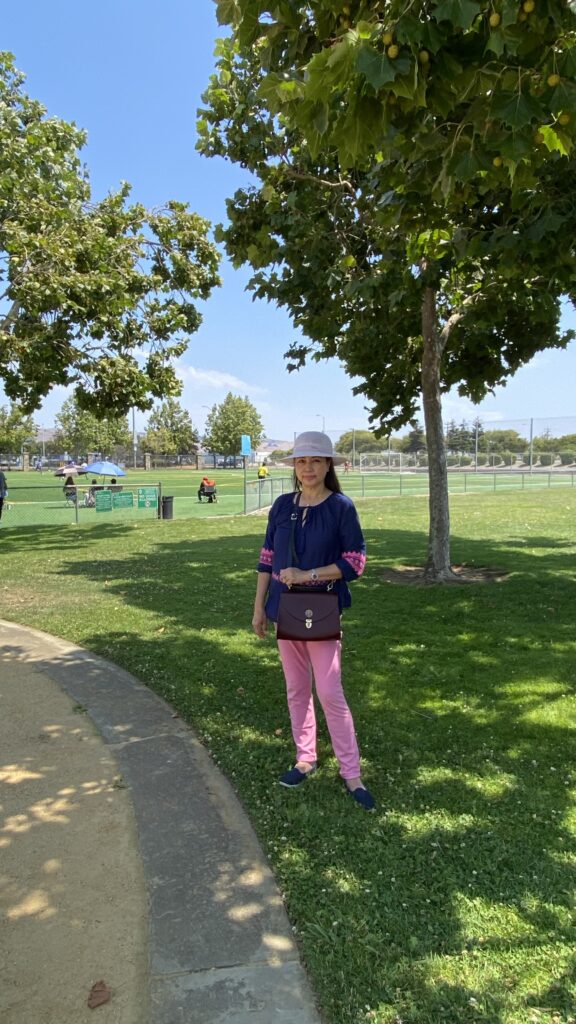 My son complains when we do selfies kasi his face daw always looks fat and wide kasi mukha nya nasa harap ng camera,  Me naman I hide.
1:51 pm


Grilled fresh oysters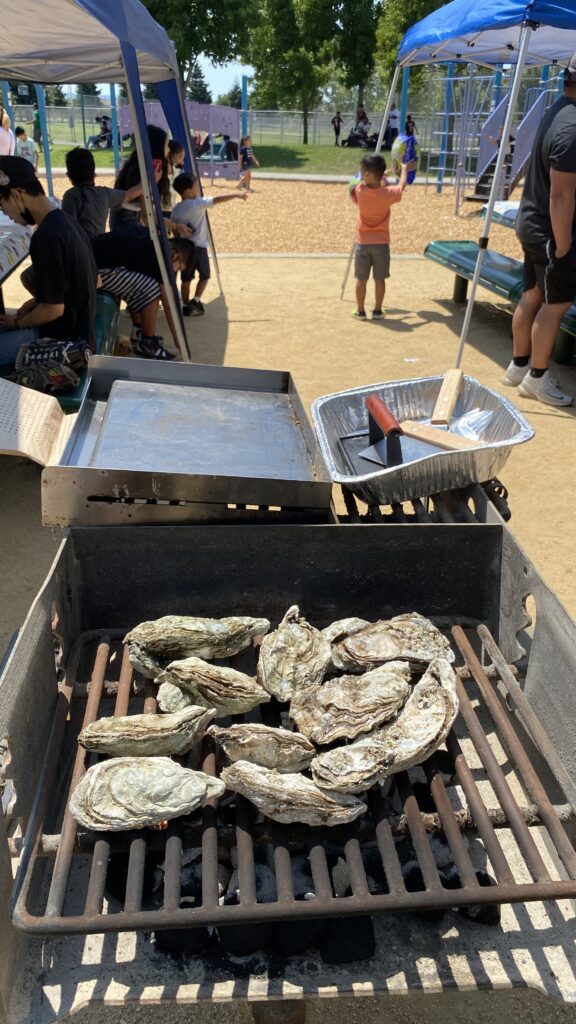 Several years ago during one of my visits,  one time my sister and I were talking  about mothers retiring to take care of their grand children.  Para maging mga yaya ng apo.  My sister said she wouldn't do that daw.  Ayaw daw nya mag-alaga ng spo. Hehehe,  eto na si Lola,  crazy about her apo.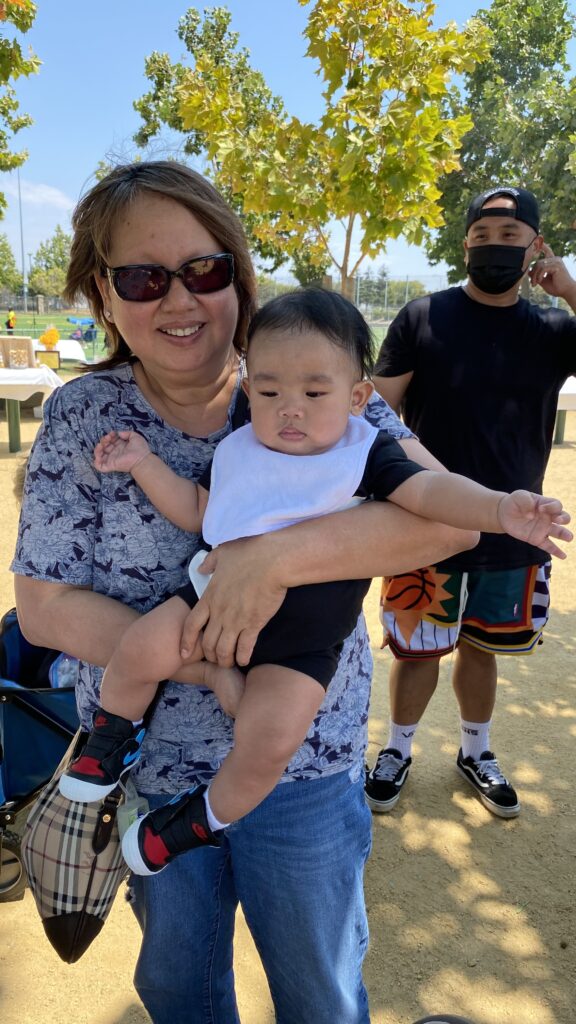 1:58 pm
They will forever be teens in my mind.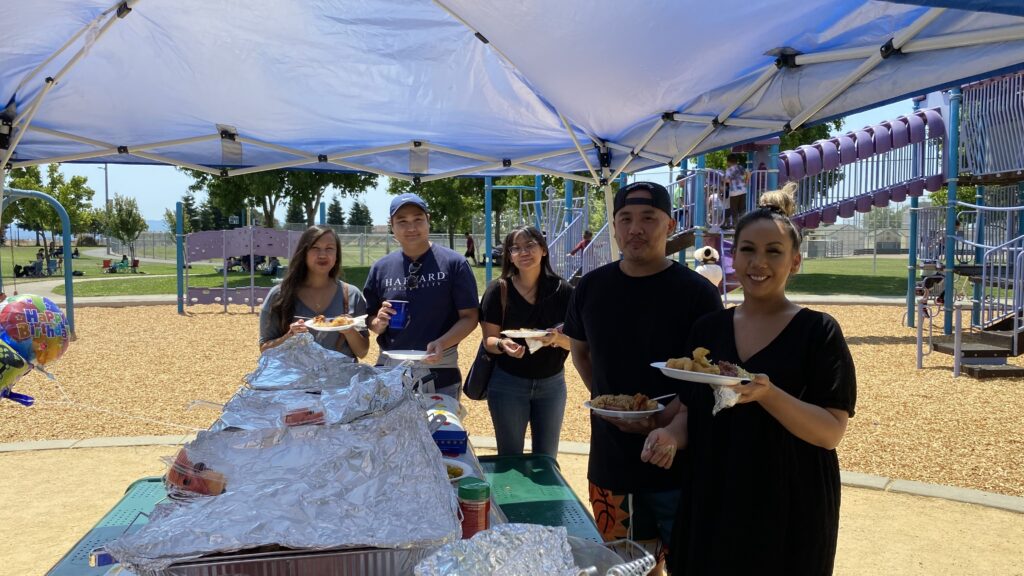 According to this guy, he first spotted me when I was going up the grand staircase of our college building in UST.  He remembered the blue dress I was wearing that day.  I think it was either enrollment day or the first day of classes,  4th year college.  Panahon pa yan ni Magellan.  Na crush at first sight sya sa akin.  Ang cute ko kasi nung araw.  Payat pa ako nun 90 lbs.
1:59 pm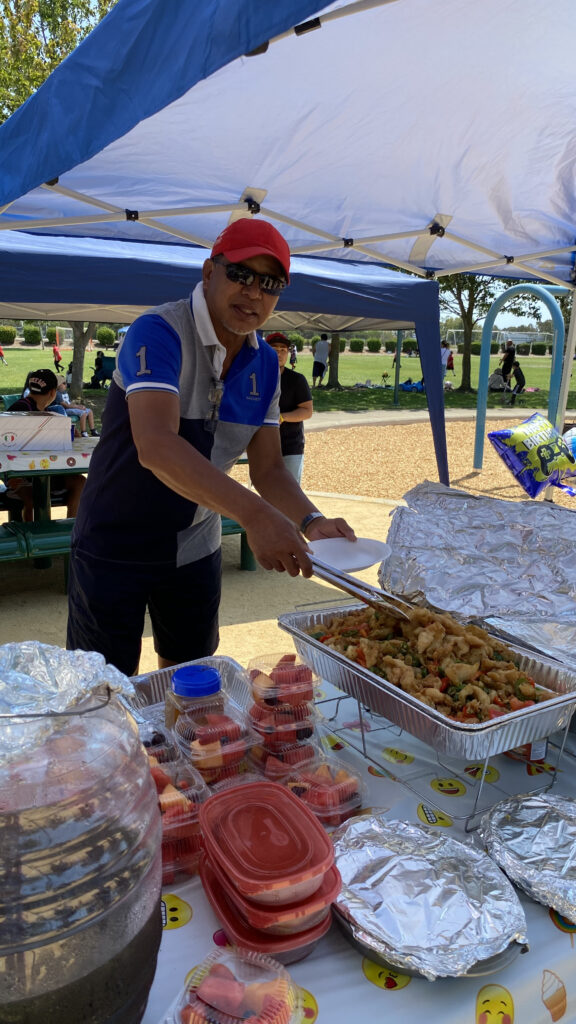 When I was in high school, slam book was very popular. Every teenage girl has it and she passes it around for her friends to sign and fill in their answers to a series of questions.   Most common questions were about crushes.
A common question was "Describe your ideal man".   And I always wrote down — Matangkad.  Maputi, Gwapo.  (Tall, white, and handsome). Remember I was only 11,12,13 years old.
I got everything that I wanted. I got my ideal man with all three qualities.
My son is maputi and gwapo. My husband is matangkad. I got all three qualities. Perfect. Check check check.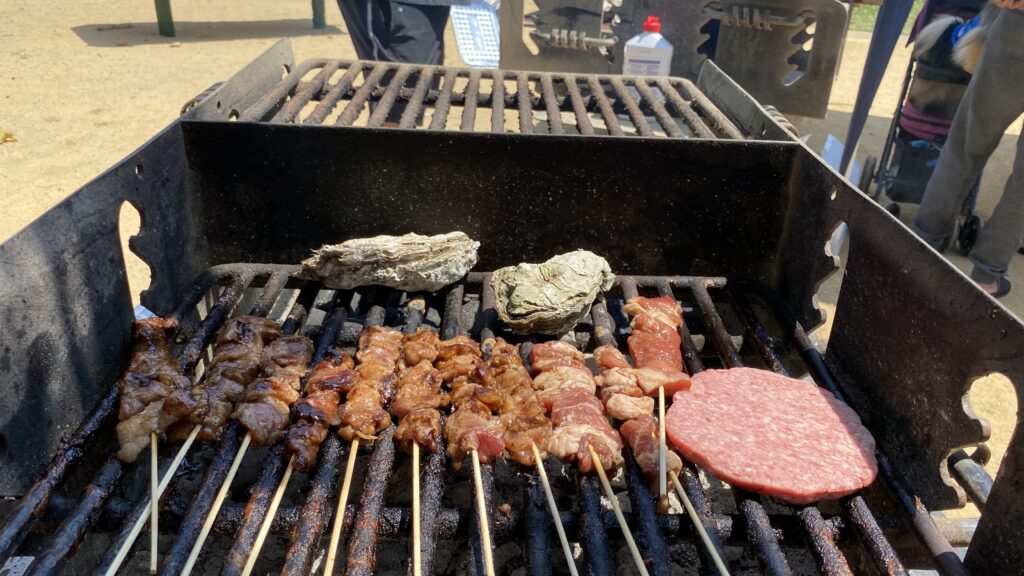 Takaw ko,  you can see the evidence.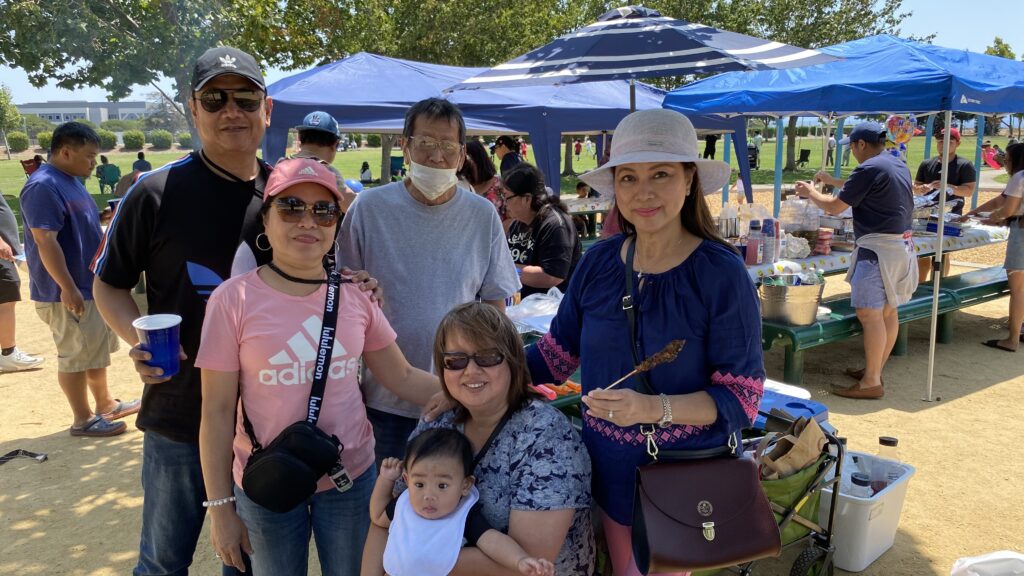 I ate the most number of bbq sticks.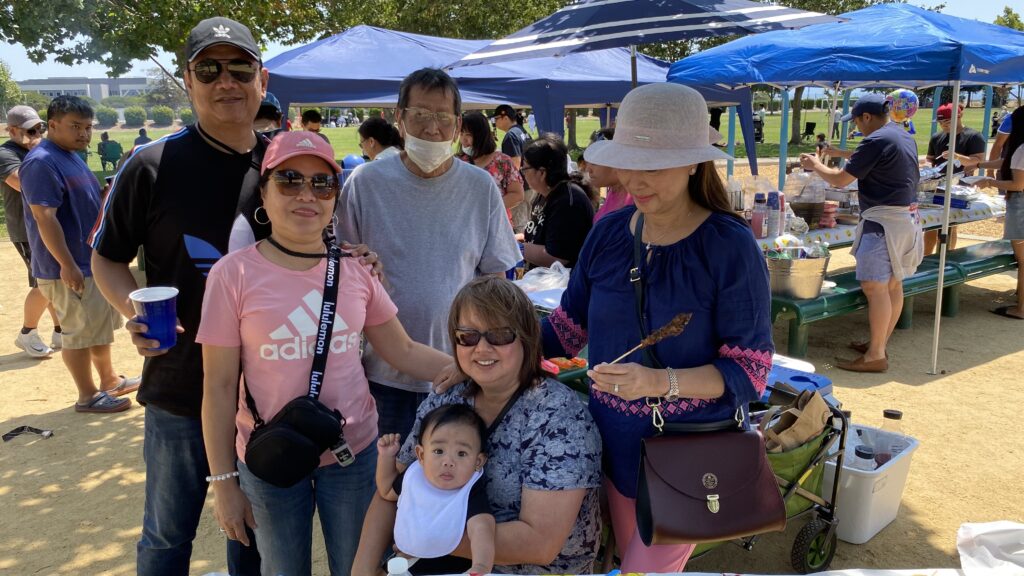 2 pm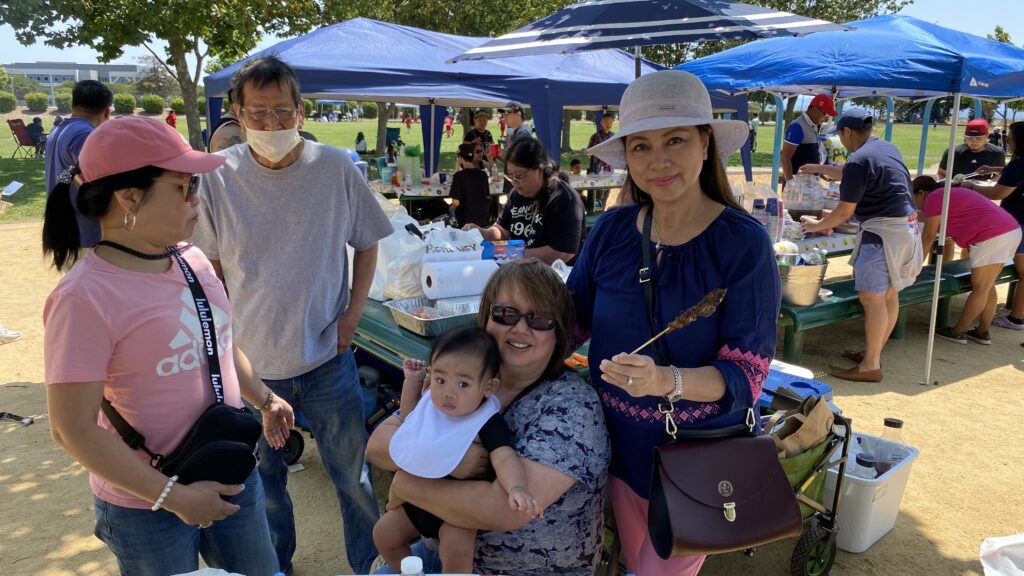 Eto pa isa, hindi rin daw sya mag-aalaga ng apo.  Bahala daw ako basta sya mag-go-golf. I told him to defer his pronouncements until we have our own apo.  Me?  Okay lang sa akin to baby sit, basta I will hire a baby sitter.  Pagmalikot at makulit iiwan ko na sa baby sitter nya.
2:20 pm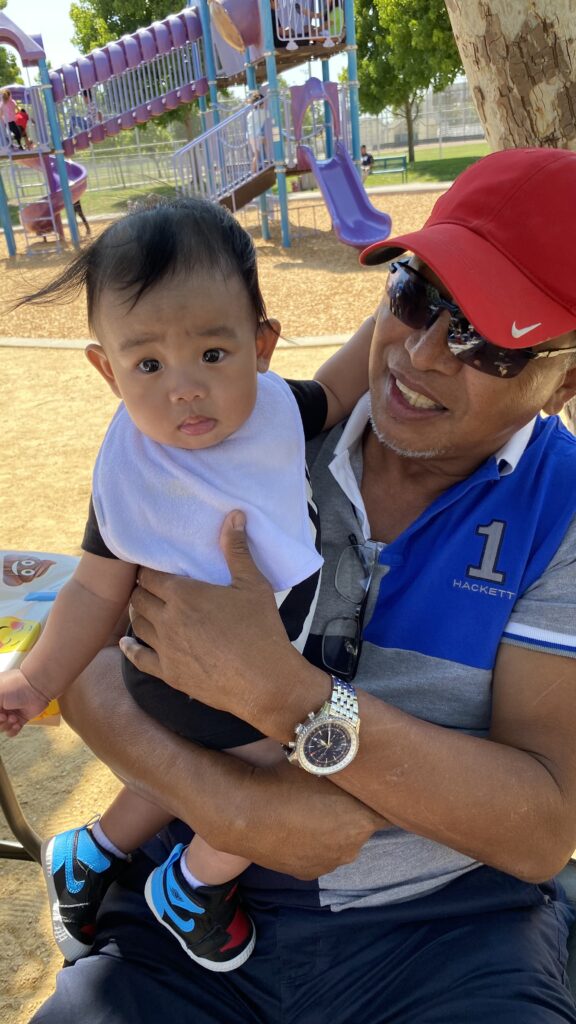 I could see that the birthday celebrant was feeling awkward from all the attentions.  Syempre teenager na ayaw na nyan children's party.  After my kids reached a certain age,  maybe 10,  I just gave them a little extra money to treat some of their classmates to a drink or snack in the canteen.
3:37 pm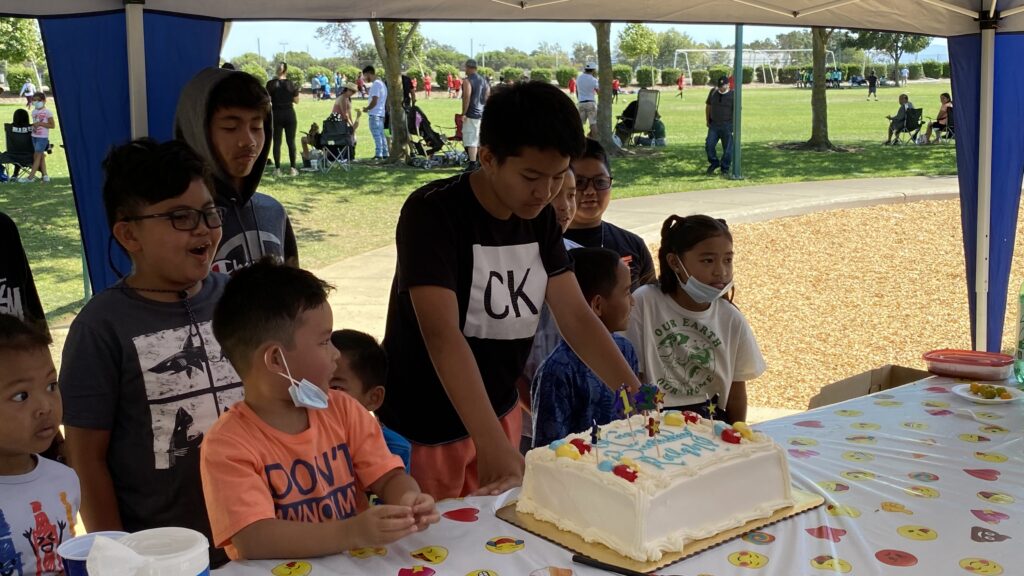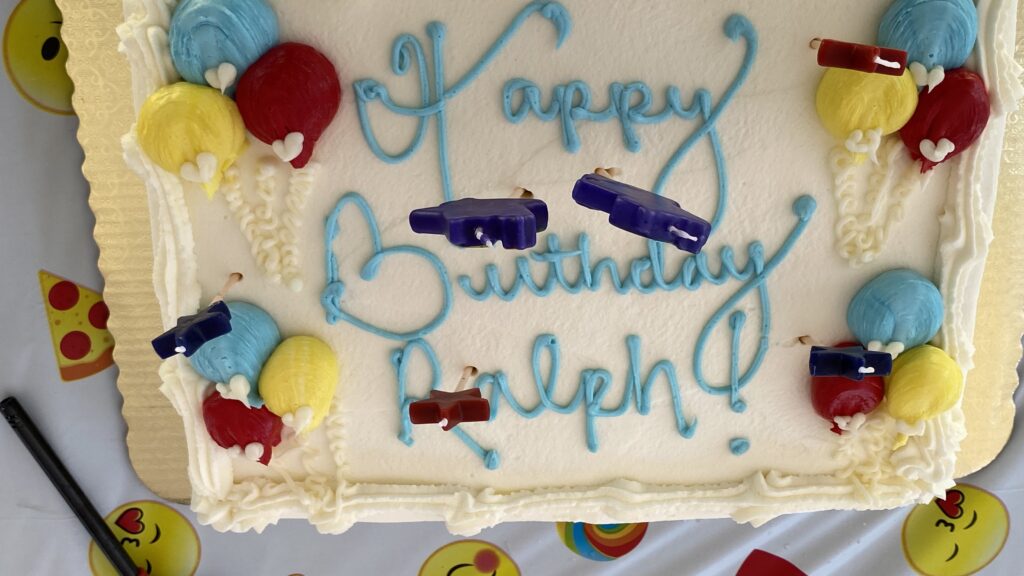 The birthday celebrant (aqua shirt) with the oldies, and Bryson.