July 24, 2022, Sunday 9:26 am
I asked Edmund to come with me to the countryside just for a change of scenery. We didn't want to go to Tagaytay because it would be a flagellation due to weekend traffic so a better choice is going to Tanay, Rizal. This town is becoming more popular, nagiging pasyalan to those looking for simple pleasures, view of the lake, windmills, fresh breeze, and Filipino restaurants.
We didn't eat breakfast at home. My intention was to bring him to some resto around here. Since I am not fond of searching online where to eat, I just decided to go for familiarity. Remember some time ago, Malou and Del brought me to Mangantila Restaurant for lunch? That time I wasn't sure if Edmund would like that place kasi medyo magulo, ang init, at ang daming tao.
In the absence of any other place to go, I brought him to Mangantila.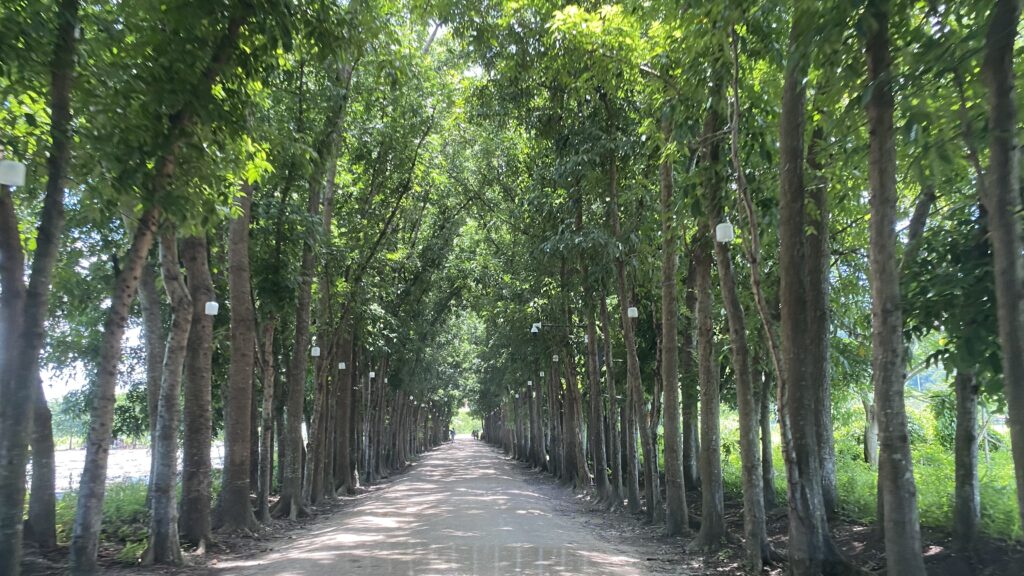 Magulo pa rin, and ang dami-daming tao but gladly, my husband didn't mind the chaos and provincial feel. I think he enjoyed it too pero one time lang.
The place was full to the brim.  This was the only unoccupied table for two people.  Too small for the amount of food we ordered.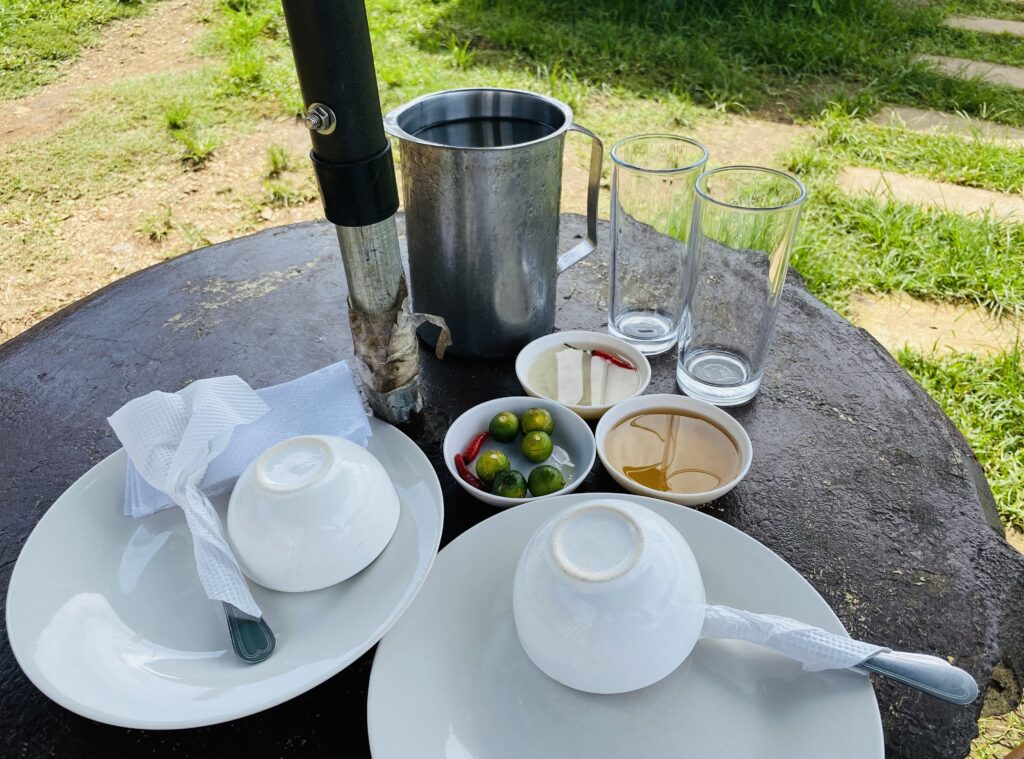 9:57
Edmund wanted to transfer to a kubo but we were told that it's good for 6 people.  Eh yung order namin good for 6.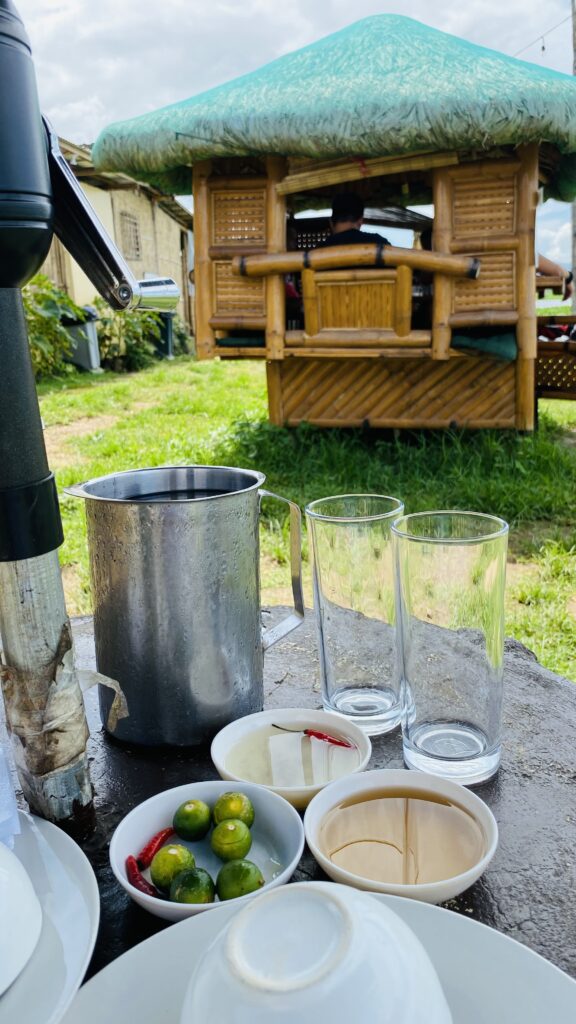 10:07 am
I was surprised that they have ayungin although very small.  I miss ayungin very much.  The following week I wanted to come back here to eat ayungin again but my husband didn't like anymore.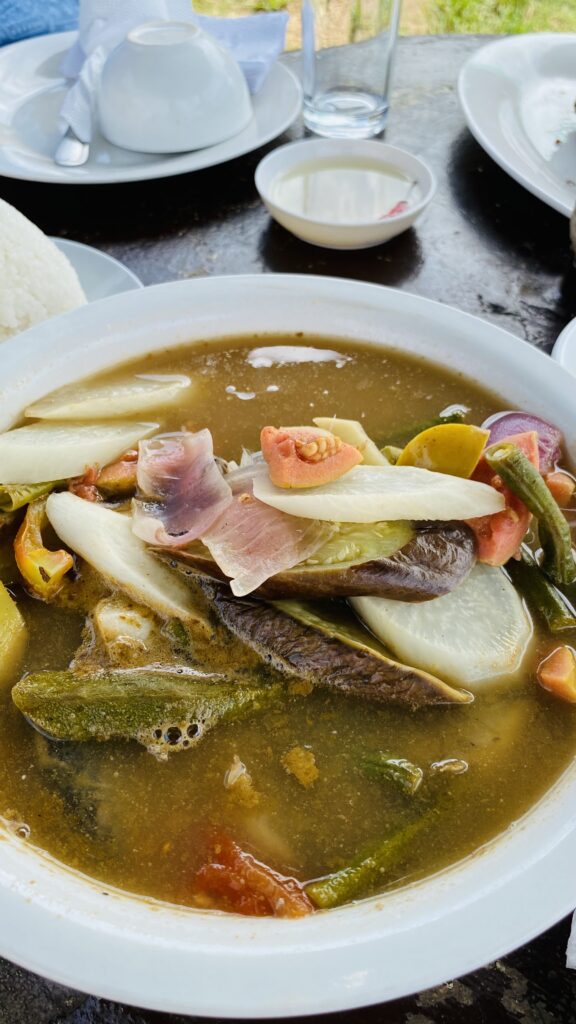 Edmund likes crispy fried hito.  Any restaurant we go to, if this is on the menu, we order.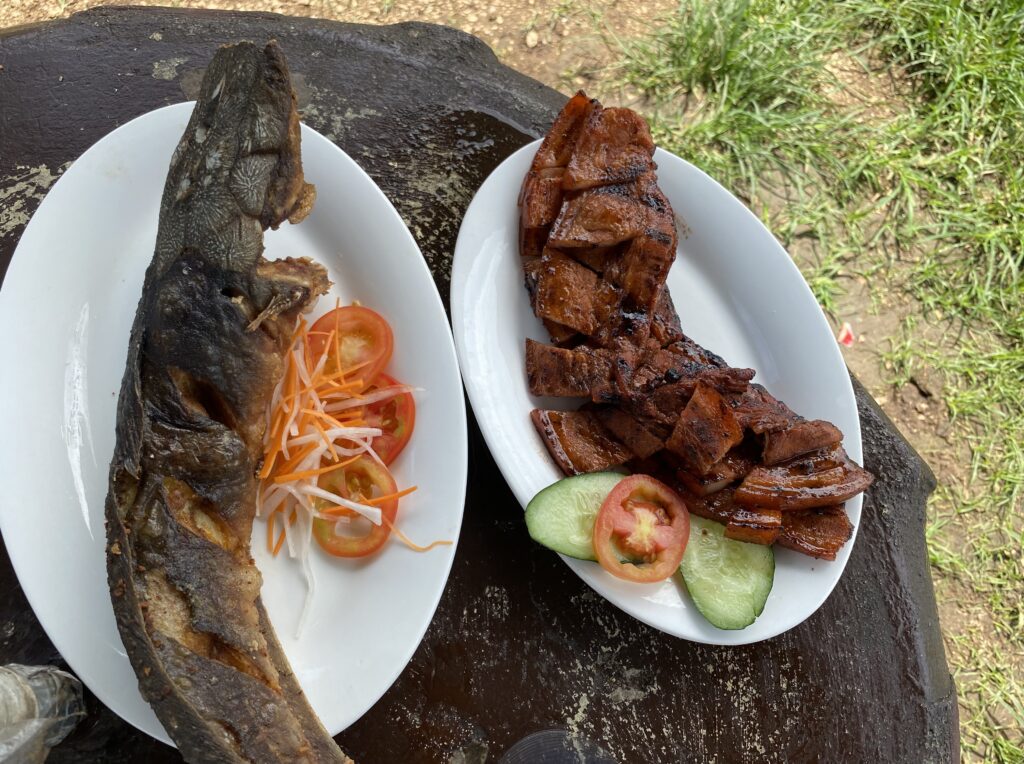 The crabs are payatot and came in a pool of chili sauce, parang naging soup sa dami. I think this is good for a group of 6 people who will use the sauce to smother their rice, yun na ang ulam nila. Nalunod yung alimango, hindi ko na malasahan. Ang hirap kumain kasi it's very slippery. Ano ang sabi ng mga Tag-lish? It's very madulas.
Reasonably priced.
Food stains on my white dress
Before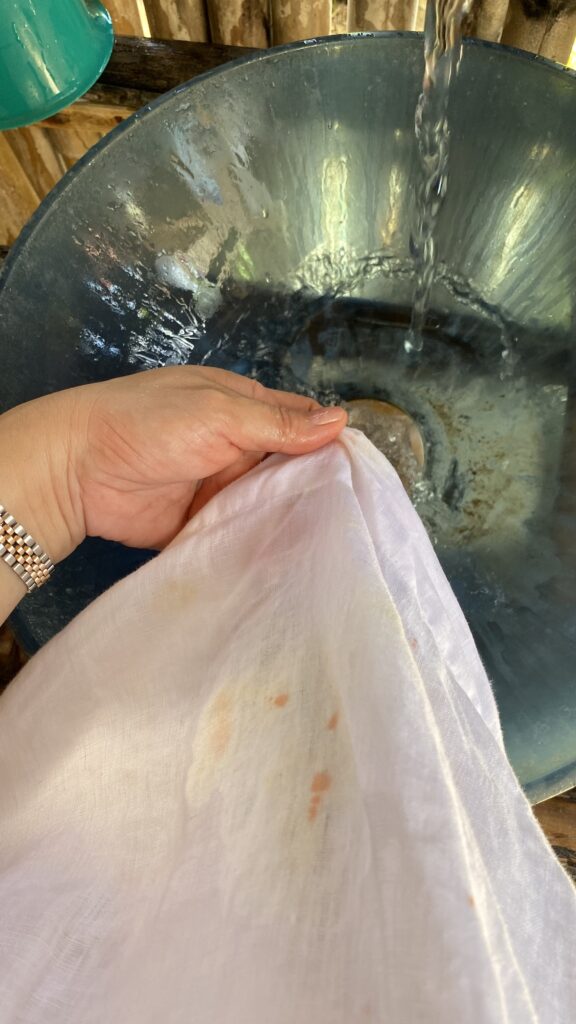 After
I couldn't wait until I reached home to have it washed otherwise kumapit na yung mantsa so I washed it at their lavatory.  Ang galing kong maglaba, eto tanggal ang mantsa.