July 20, 12:39 pm
This is the easiest time taking care of a baby. He sleeps and doesn't go anywhere. In a few months, it would be more difficult to carry him. He would be a lot heavier and sobra na nyang malikot. He will also be more fuzzy and discerning. Mareklamo na yan. When he starts crawling and walking, it would be back-breaking for his grandparents.
When my kids were still little, the most peaceful time of my day was around 9 pm when both Oyen and Nyke were already sound asleep. For a few minutes, I watched their angelic faces. I felt calm knowing that they were safe. And of course, the surroundings felt so peaceful. Tahimik na ang mundo.
I want to take advantage of this moment, ang sarap nyang akapin.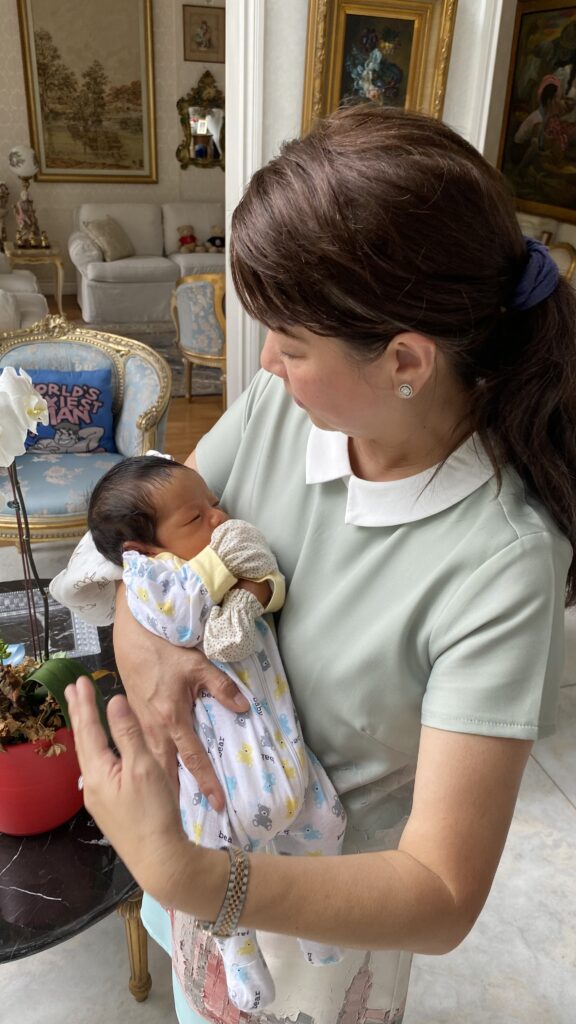 It's pure joy watching this tiny angel sleep.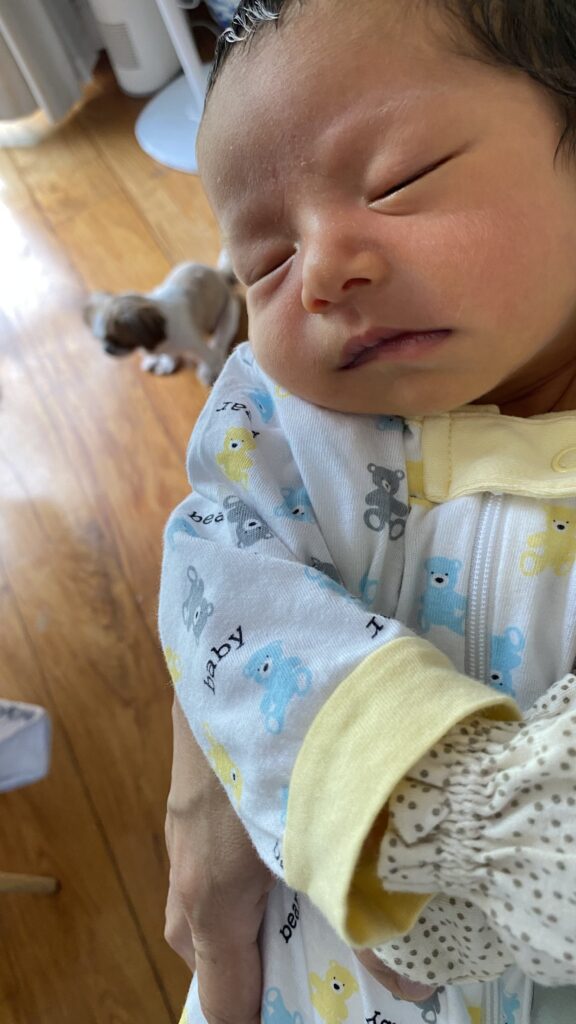 Hearing him cry is torture. Edmund and I can't stand hearing our apo crying. It just breaks our hearts. We always run to check on him.

It's indeed a great blessing to have the opportunity to be a part of my daughter's s first few months of life as a mother.    We are happy to be around her to lend a helping hand.  I know how overwhelming it could get.  We experienced bringing them up with no family member close by.  My parents and siblings were living in the US and Edmund and I were by ourselves.  We know how nice it would be if some days a loving and willing hand would be there to carry them.
Edmund and I wholeheartedly offer our loving arms to this baby boy.  As long as we are still strong enough to help, we'll be here. We love our daughter very much and would do whatever we can to help ease her transition from being Oyen to Mommy Oyen.
Our presence and old fashion way of caring for Theo could run counter with the new age technics,  but the kind of love we have for the mother and the baby is eternal and will never go out of style.
Google will not be able to determine the depth of our gratitude to God for giving my daughter baby Theo,  who'll be her number one fan, sidekick, and travel partner, and who will be her forever kakampi.