Jan 22
My husband offered to drive for me to Tagaytay.  Oh oh, wah load.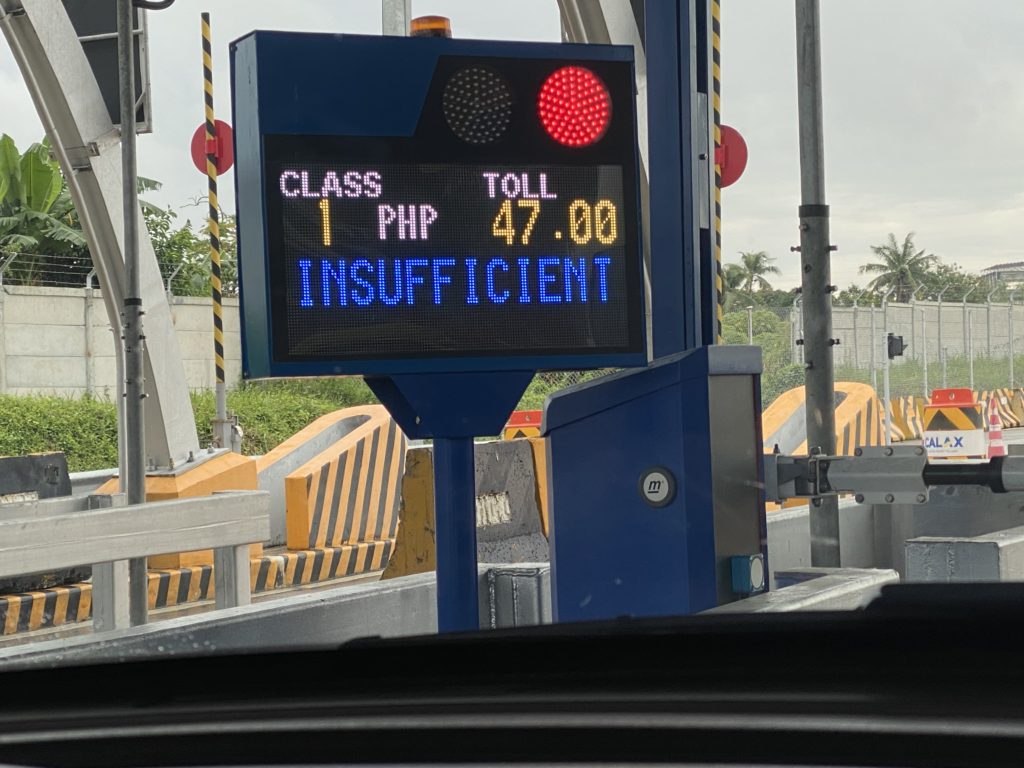 I have a 10 am meeting but got pushed back because we got caught in bumper-to-bumper traffic along the Sta. Rosa – Tagaytay Road. The cause was two barangay tanods regulating traffic at the corner going to Silang, Cavite. Soooo unnecessary. Good intention, bad result.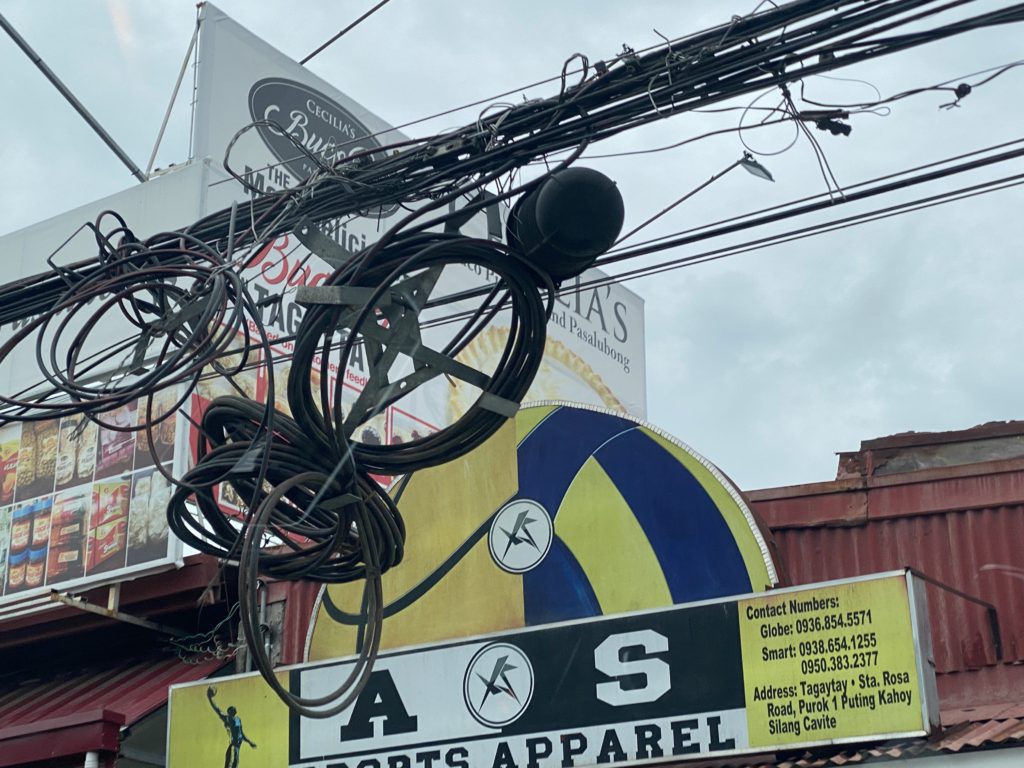 My ka-meeting requested that we meet at the restaurant called Taalena. When Edmund and I arrived, the restaurant was closed, abandoned.
We moved to Tootsies but in a few minutes, I started getting a headache because it was noisy. I could hear the motor vehicles running along Aguinaldo Highway. I called my husband to comeback pick me up.
He did, and he dropped me off at Cliff House.
I decided to sit outside UCC facing the driveway so I could easily see the person I was meeting with.
My ka-meeting arrived an hour later. She had a driver and a male (gay) assistant carrying her handbag.
She is probably just a few years older than me. I am not sure if one day I'll decide to have someone carry my handbag. Maybe, but my worry is I will get used to someone else minding my personal belongings. And when I am traveling in another country with no one to do that for me, baka I would be careless, baka maiwan ko ang bag ko thinking an assistant would mind it for me.
She ordered a cake for herself and for her assistant who sat at another table.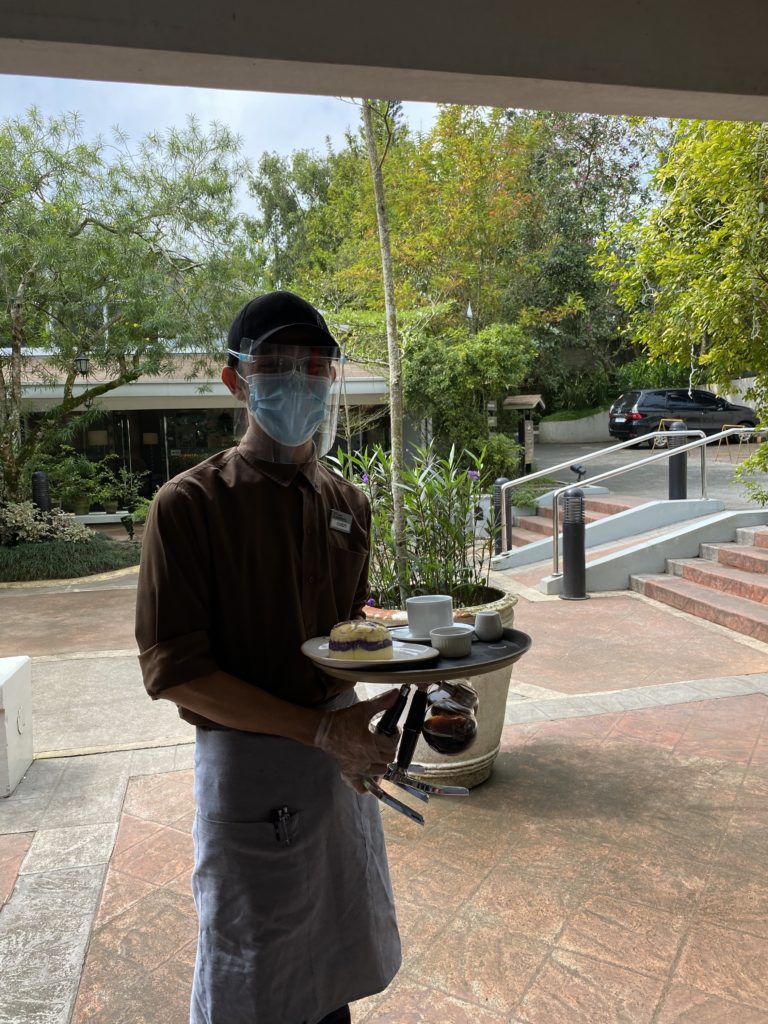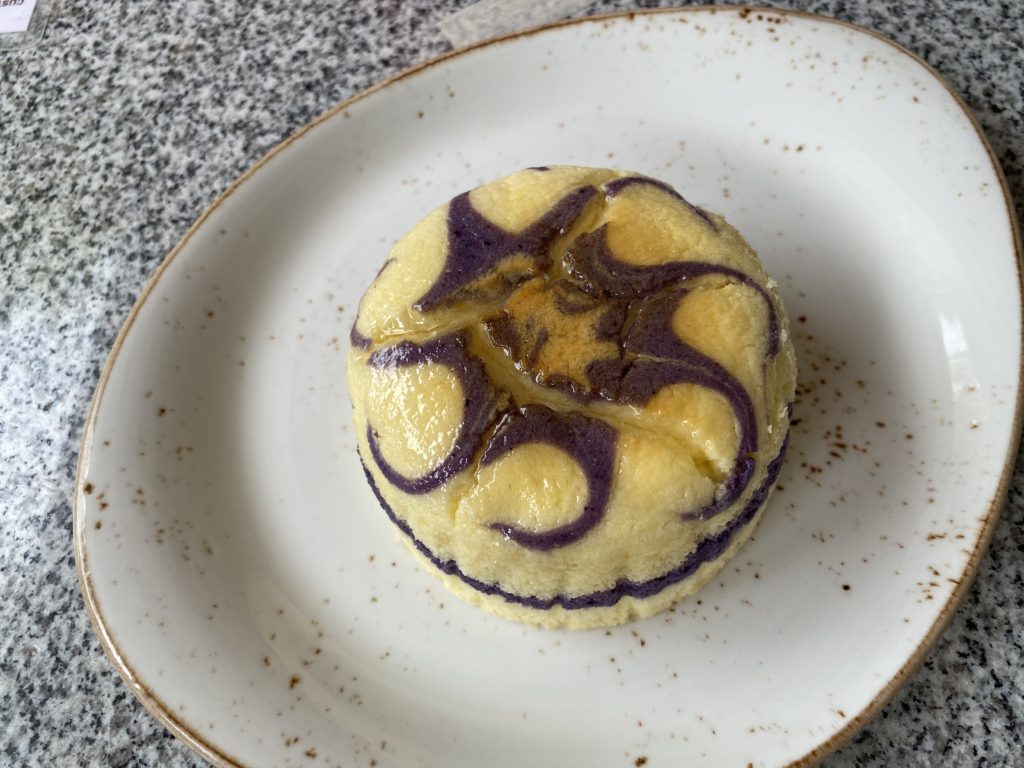 I ordered seafood salad. I also messaged Edmund that I would be eating here na lang because it's almost lunchtime.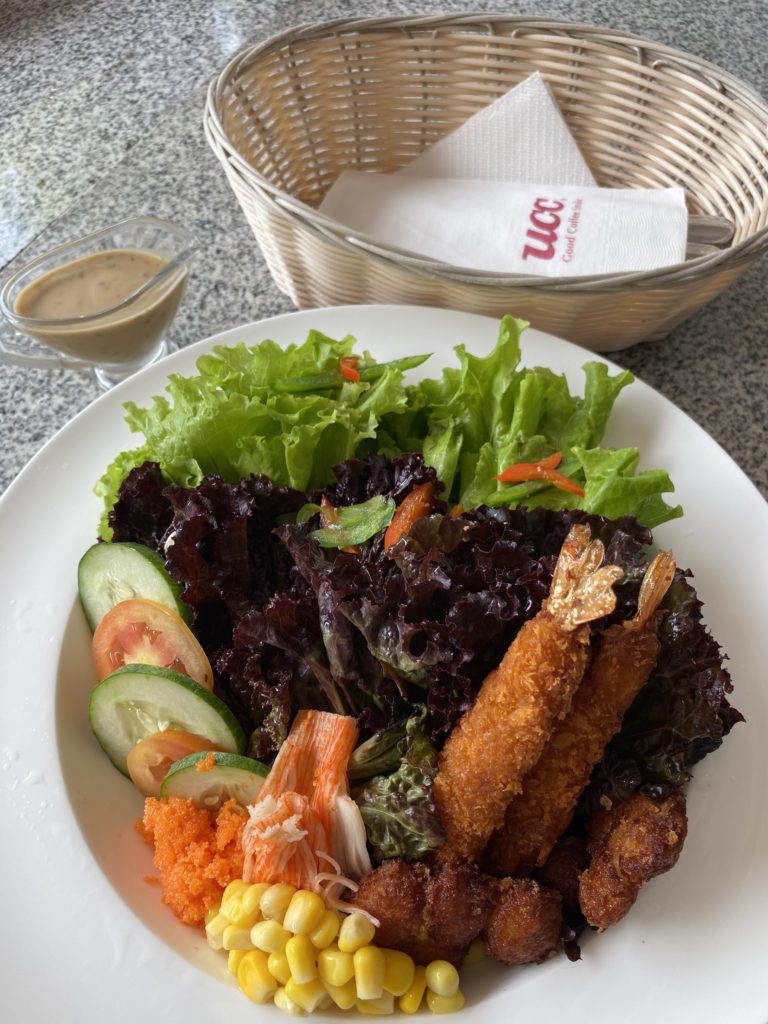 We finished our discussion in an hour. That already included a lot of kwentuhan about personal stuff. As a form of exercise, she told me she has a dance instructor that comes to her place once a week. She and her sister pay him P2,500 for 4 hours. Dancing is a really good exercise and activity but with the virus still very much in our midst, I don't know how one can mitigate the risks.
We spent more time making tsismis and maybe 15 minutes to carry on with the real purpose of our meeting and sign documents. Their family is respected in the province. She and her siblings inherited vast tracts of land, some of which they've lost to illegal settlers, like the 4 hectares overlooking the Taal Volcano.