Dec 24, 2020
We didn't prepare lots of food for our Christmas Eve celebration.  For dessert, we still have the box of multi-flavor cheesecake from Ford Edsa's service manager, Jeric, plus ensaymada, etc.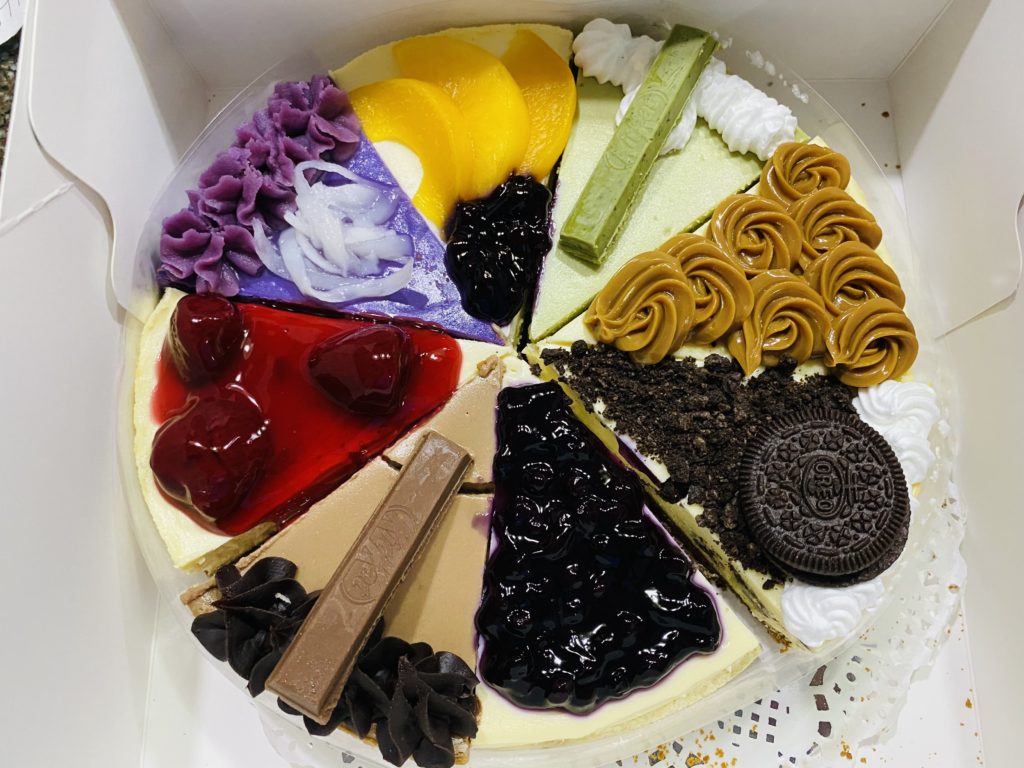 Oyen ordered a small caviar pie for P1,700 from their friend.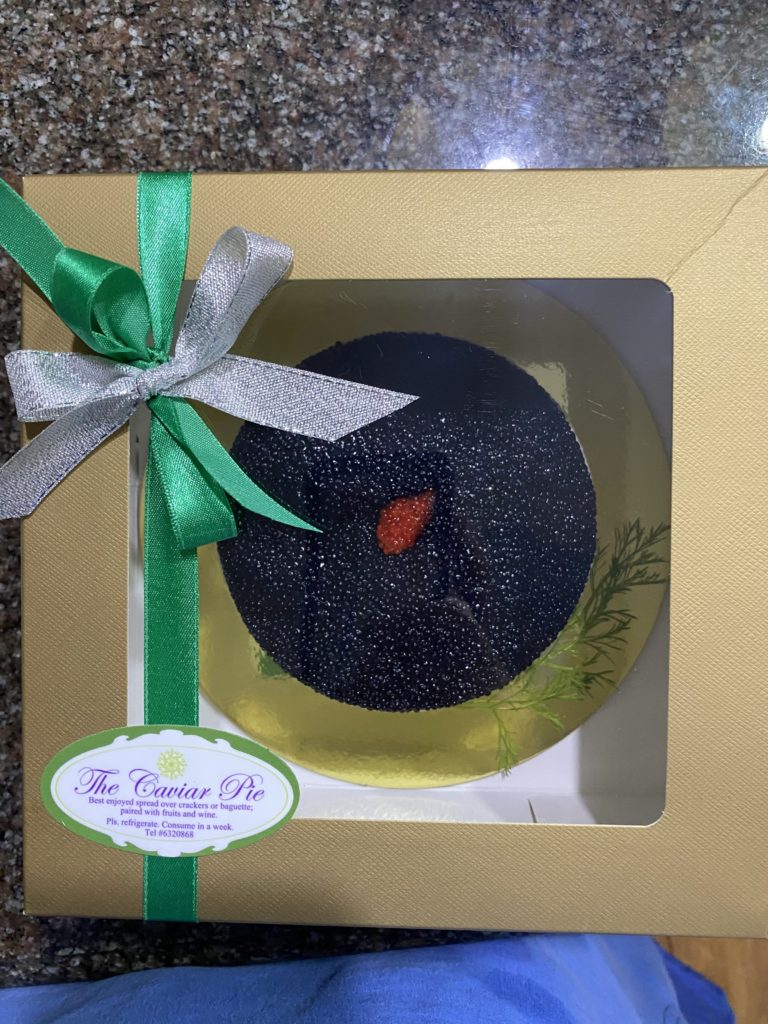 Giant ensaymada from the Anonuevos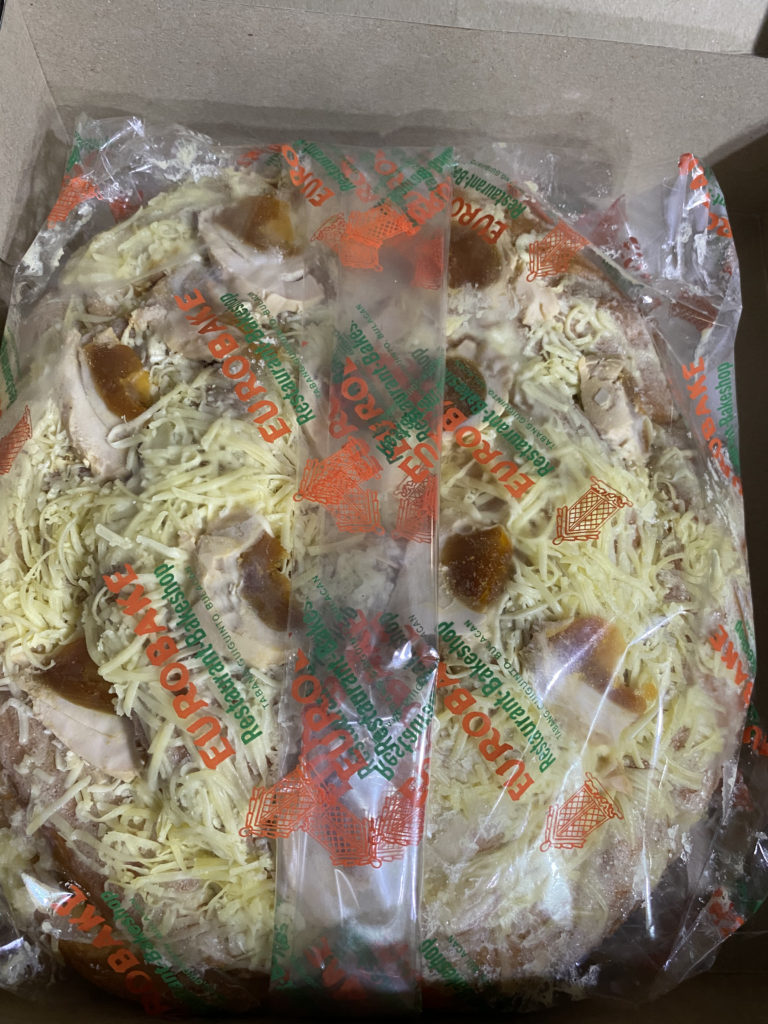 Simple table setting (below photo):
The dinner plate, dessert plate, cups and saucers were the ones we used during our 30th wedding anniversary  sit-down dinner held on our rooftop with only the four of us in attendance –  A, E, O, and N.
If my recollection is correct, I bought this Lenox dinner set in Woodbury Commons and had it shipped to my sister's residence, then to its final destination.
This is only the second time we're using them.
The vintage-style water glass goblet— is also from the US, bought around 10 years ago.
The crystal glass with real gold plating on the rim is from Europe.  I have 8 pieces I think.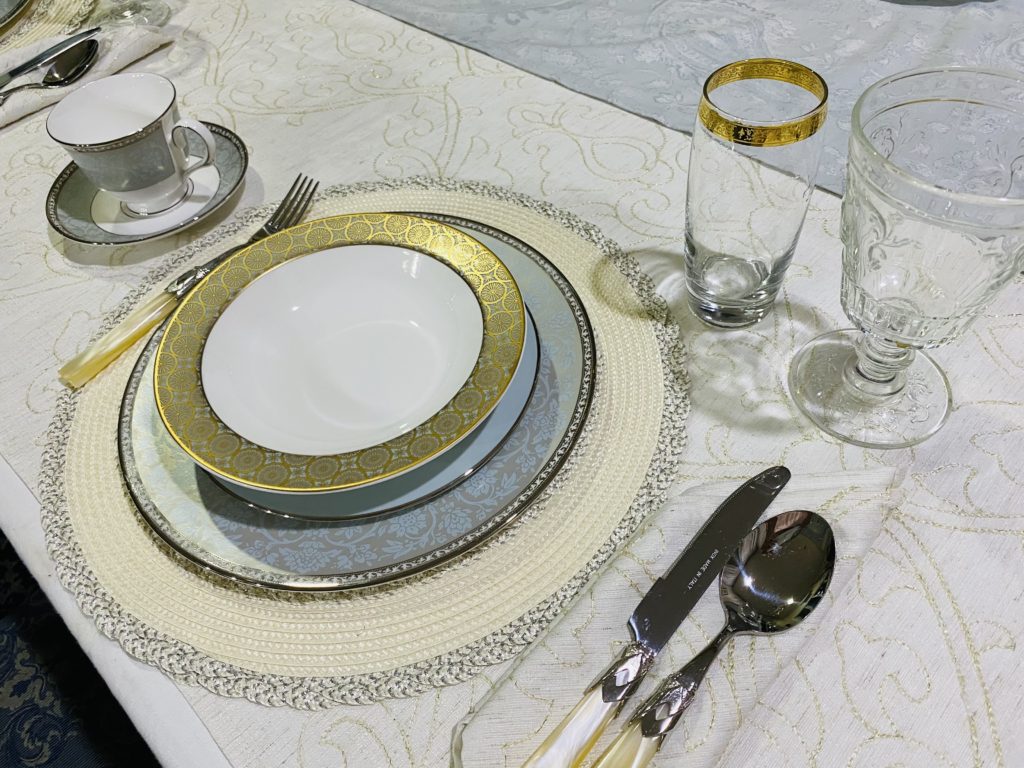 I found this set of dessert cutlery from a fancy homewares store inside a big shopping mall in Kuala Lumpur.   The crystal table napkin holder is at least 15 years old.  I think I bought it from a home decor exhibition abroad.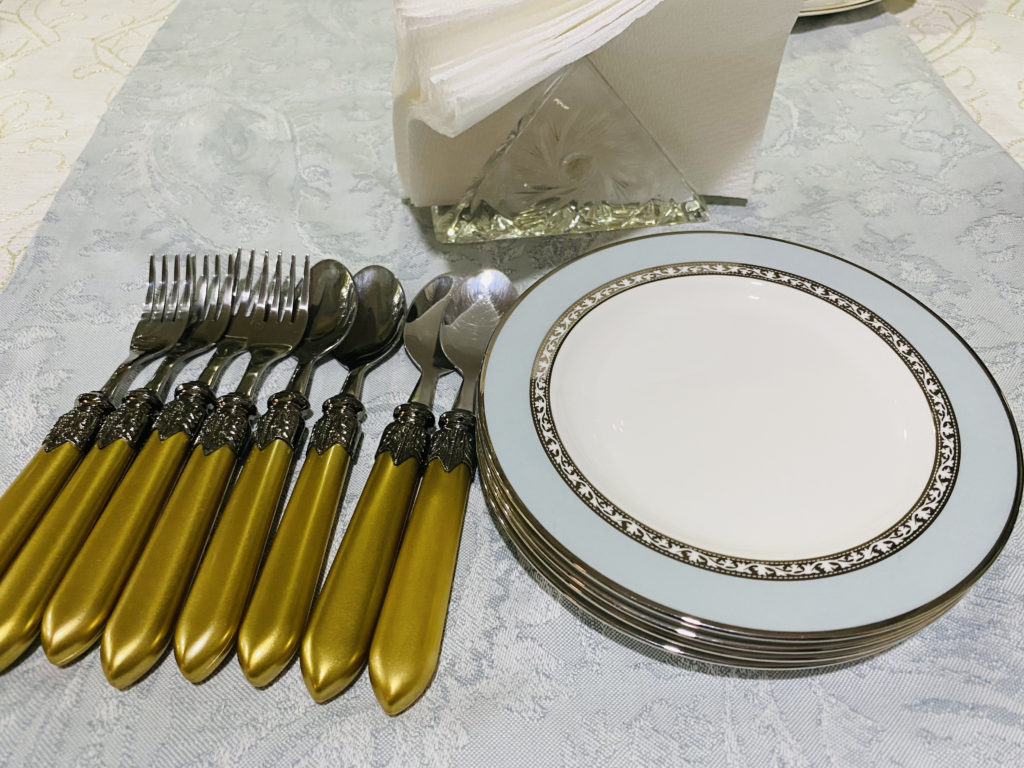 Instead of wearing ordinary tsinelas only,  I took this pair of cute step-in from the aparador.  Malapit ng mabulok kasi hindi naman nagagamit. Actually I picked this pair kasi the colors matched the blouse made by Amir Sali. People are wondering why I am loyal to Amir, and not try other designers. Simple reason is I consider him, and his team like family or relatives. I very seldom attend formal occasions so I really have no desire to have fancy dresses made. Hindi ako gaanong mapili na, basta hindi kita ang mga bilbil ko.


May borloloy pa.    It was love at first sight when I saw this pair. I found them cute, dainty, and pretty.   Even if I knew I wouldn't be able to wear them often, ay basta binili ko na rin.  How many items do you currently have in your closet that you bought on impulse and from the sheer pleasure of buying it even if impractical?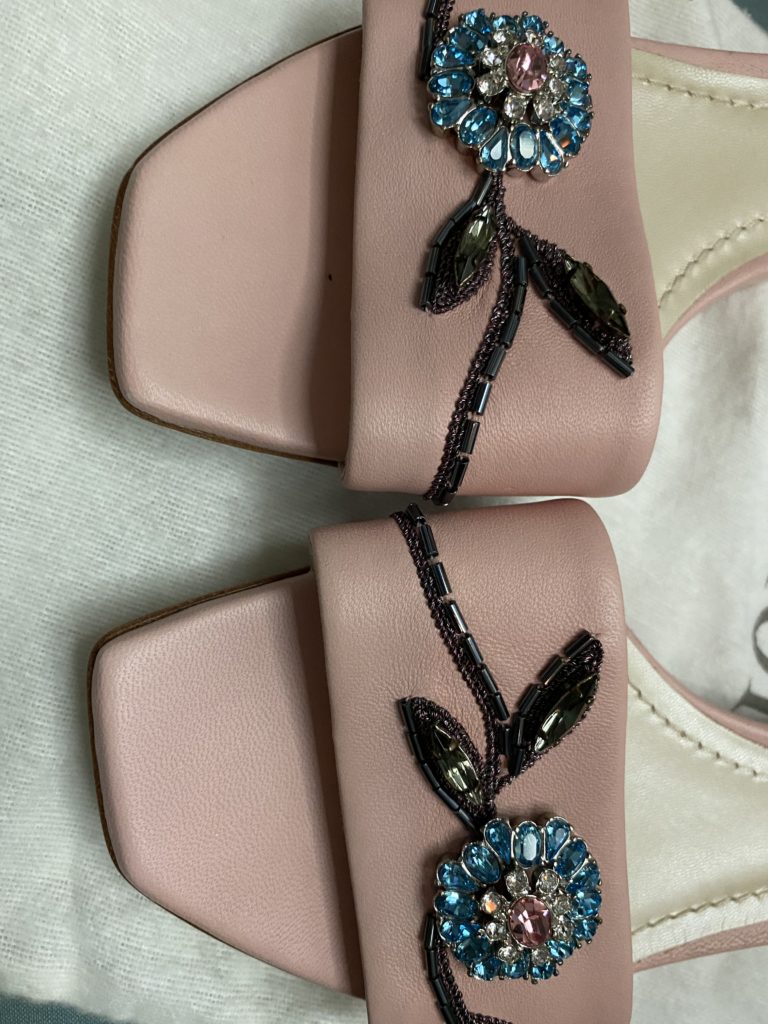 My friend Jean d-Orival of Le Cuisine arrived at 8:30 pm to deliver my order of Beef Roast.  I didn't expect it would be this big, eh apat lang kami.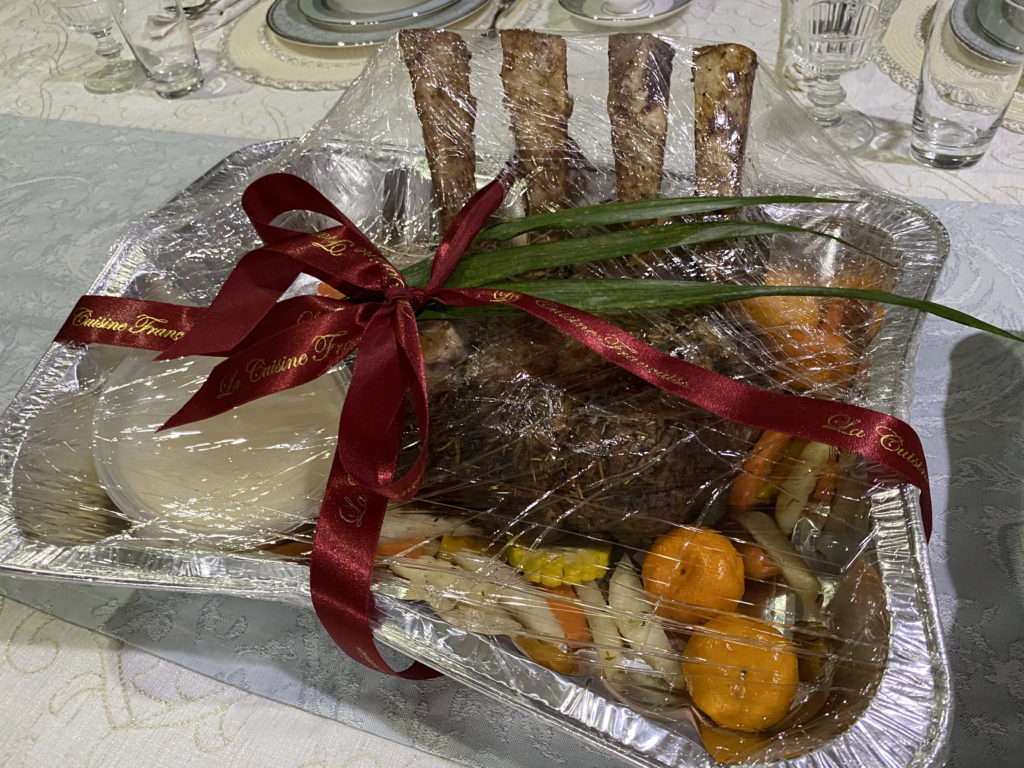 My headress is $5 from Michael's store. Medyo maluwag ang blouse ko. It's big on me.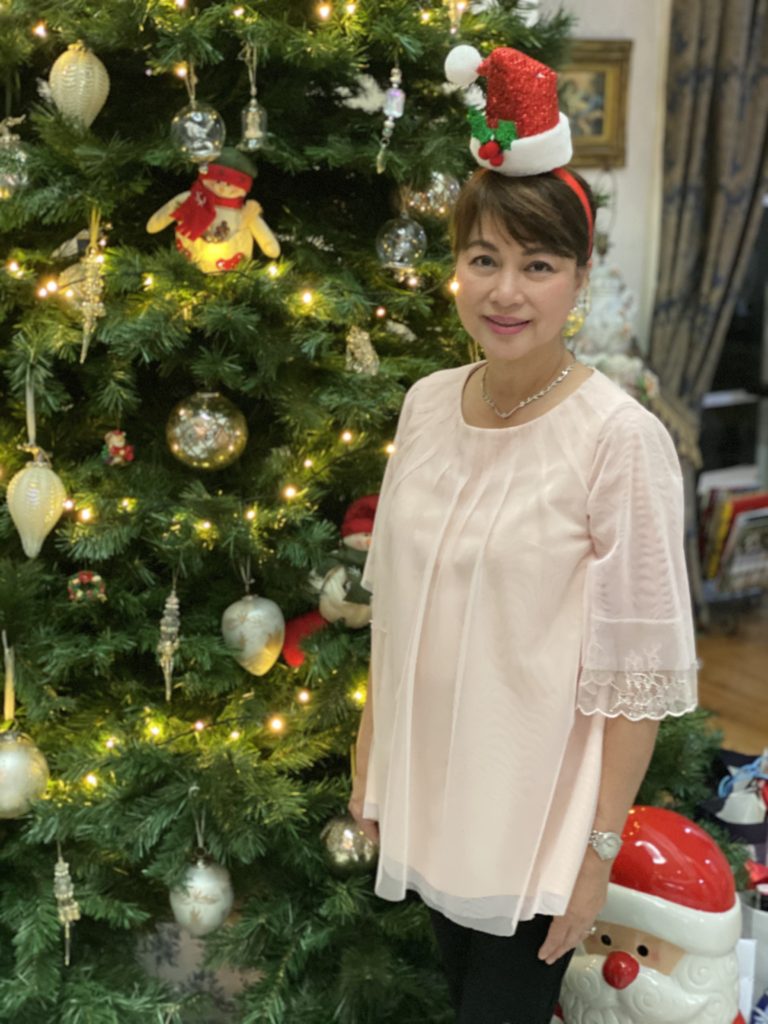 See, my headress made me look taller, bigla akong tumangkad, konti na lang tangkad sa akin ni Edmund.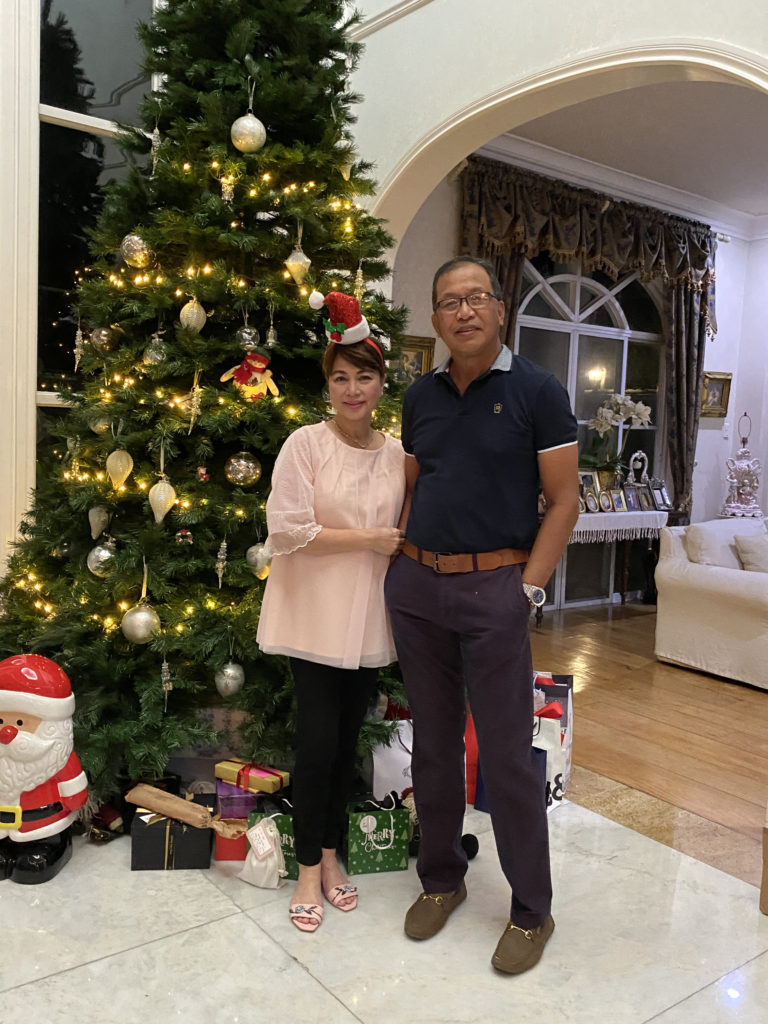 Family picture without my son.  Miss u anak.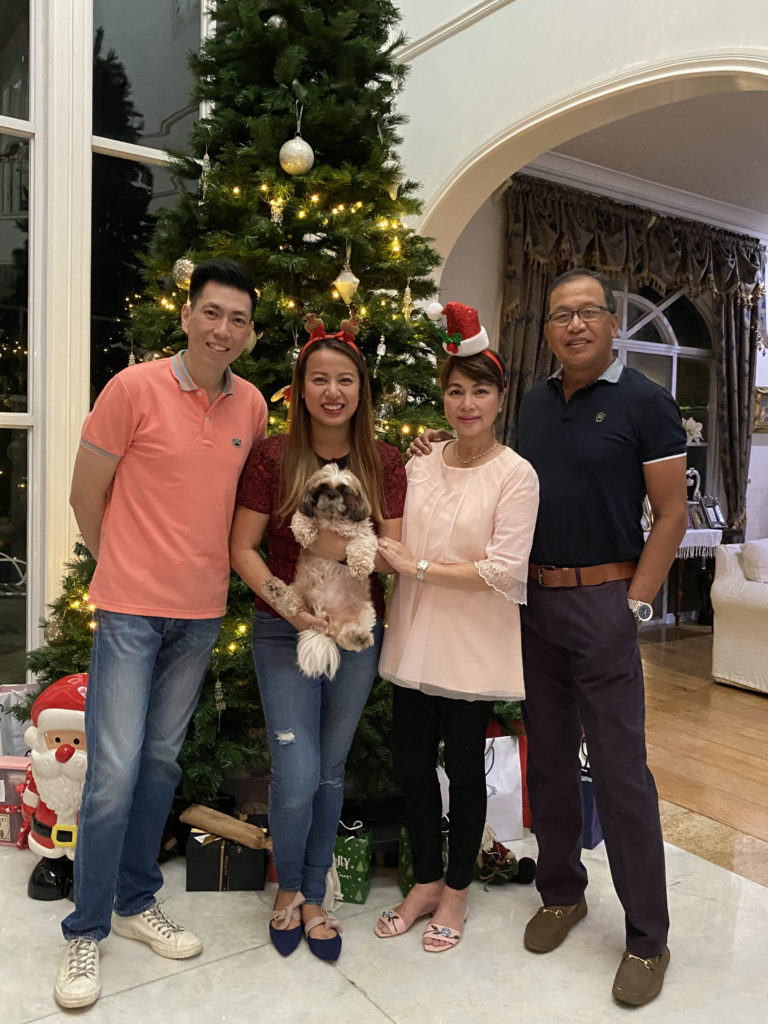 We moved photo spot in search for a better lighting, para hindi gaanong halata ang pileges sa mukha.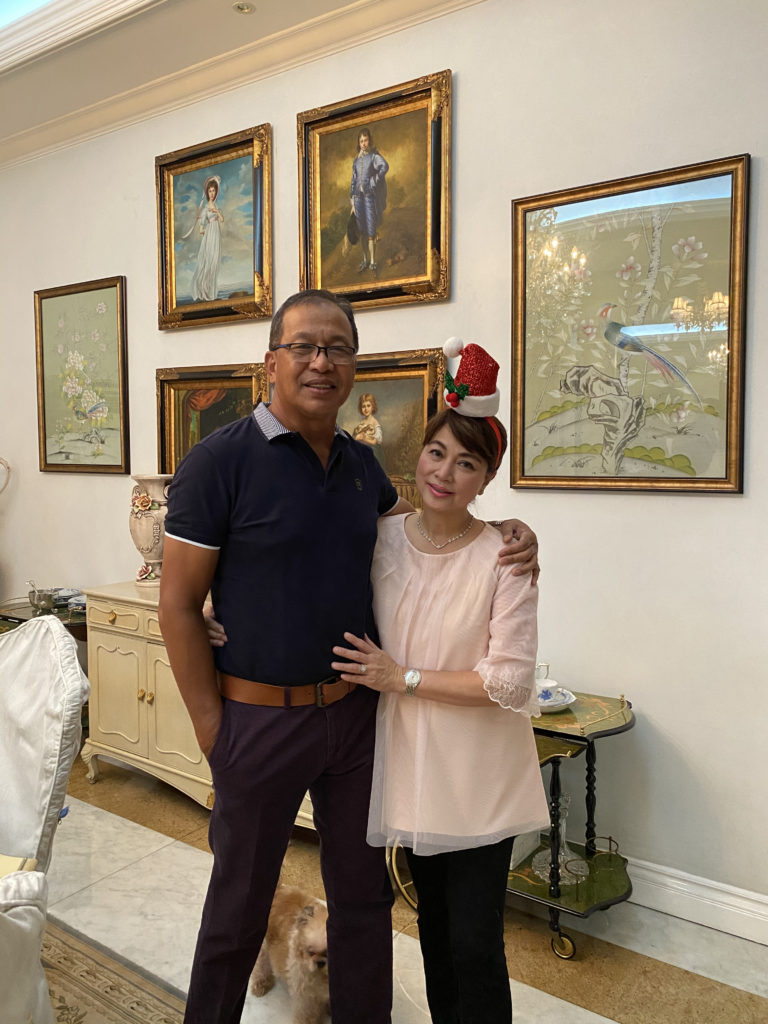 At 9 pm, we attended the Christmas Eve mass inside our bedroom.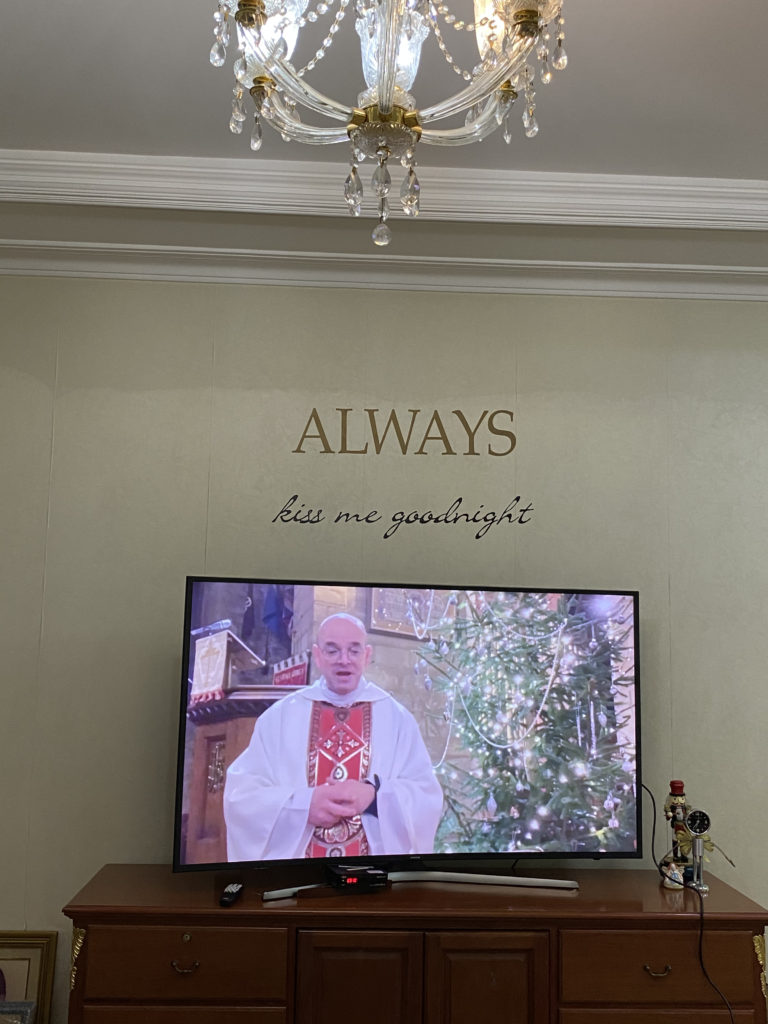 I loved the message of HOPE it was very apt in this time of unprecedented world crisis.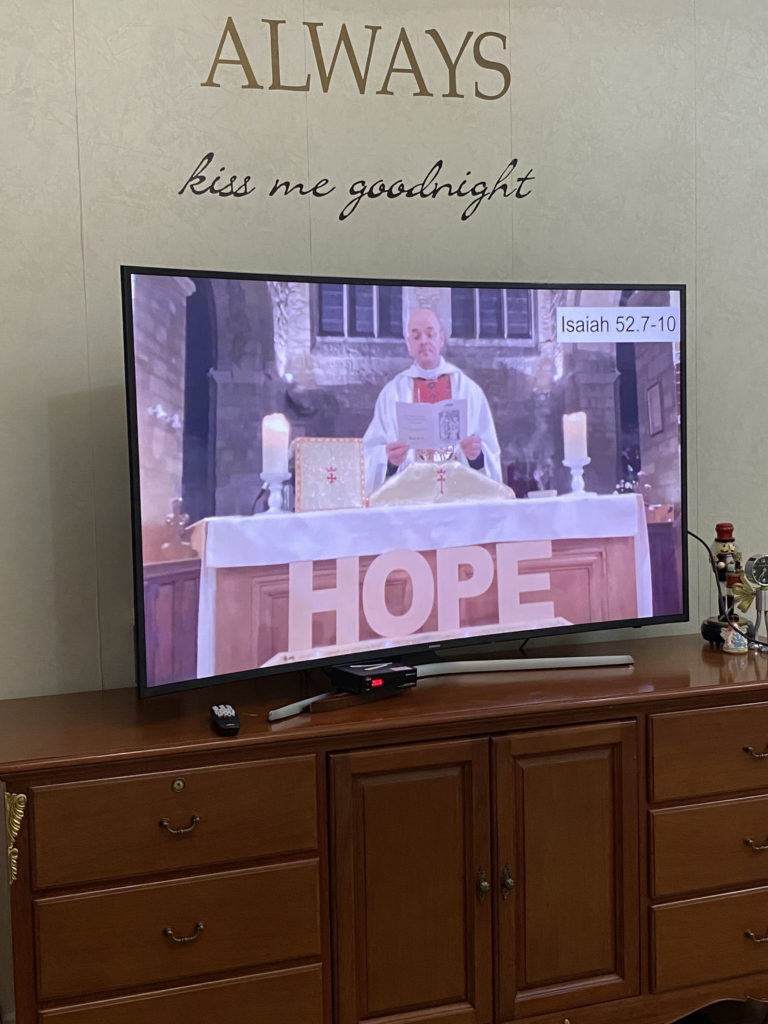 After the 30-minute mass, time to eat.    Simpe lang actually pagkain namin,  Meron pa akong tuna salad  nicoise, ako lang hata kumain.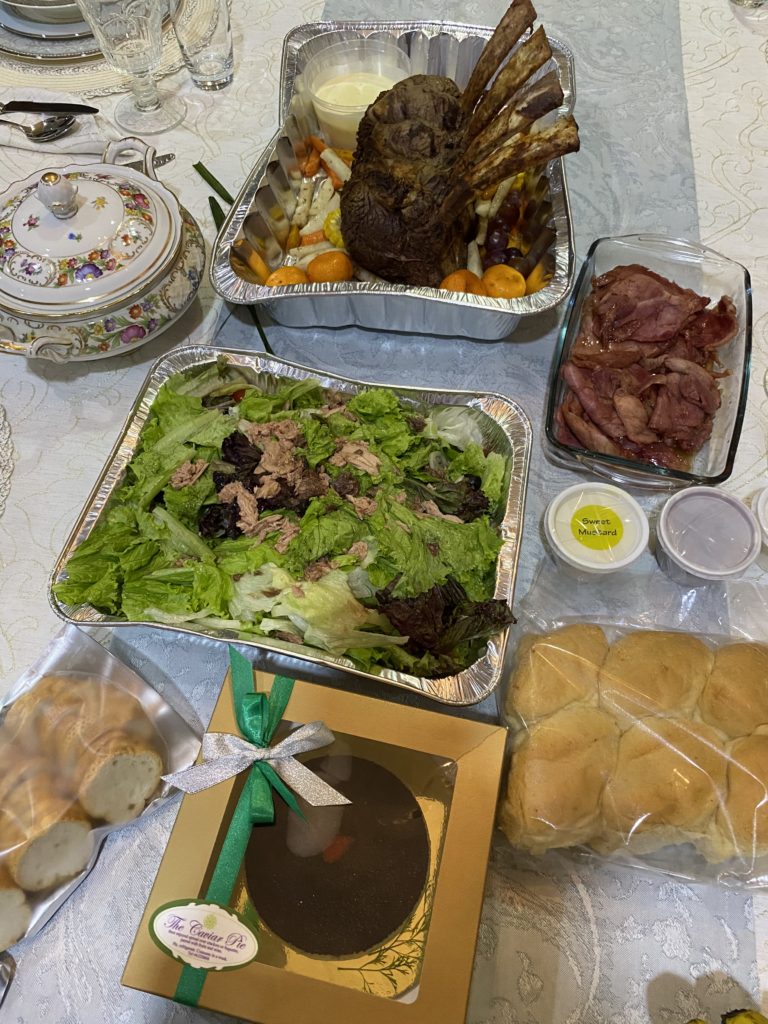 The caviar pie Oyen ordered from a friend of theirs.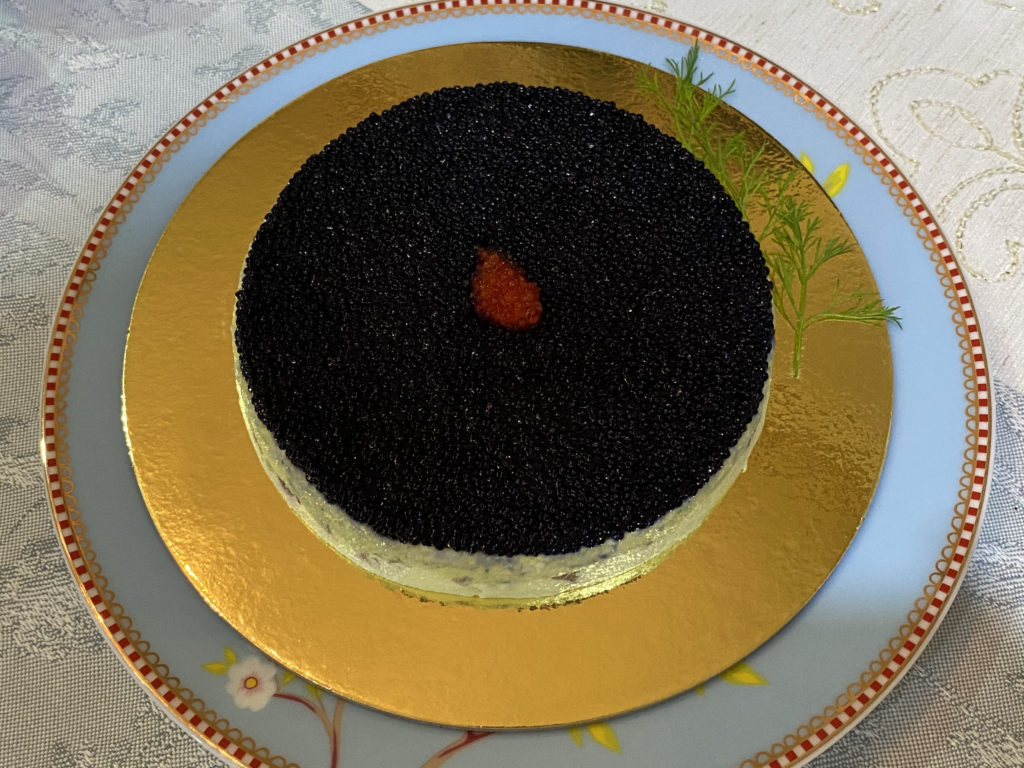 p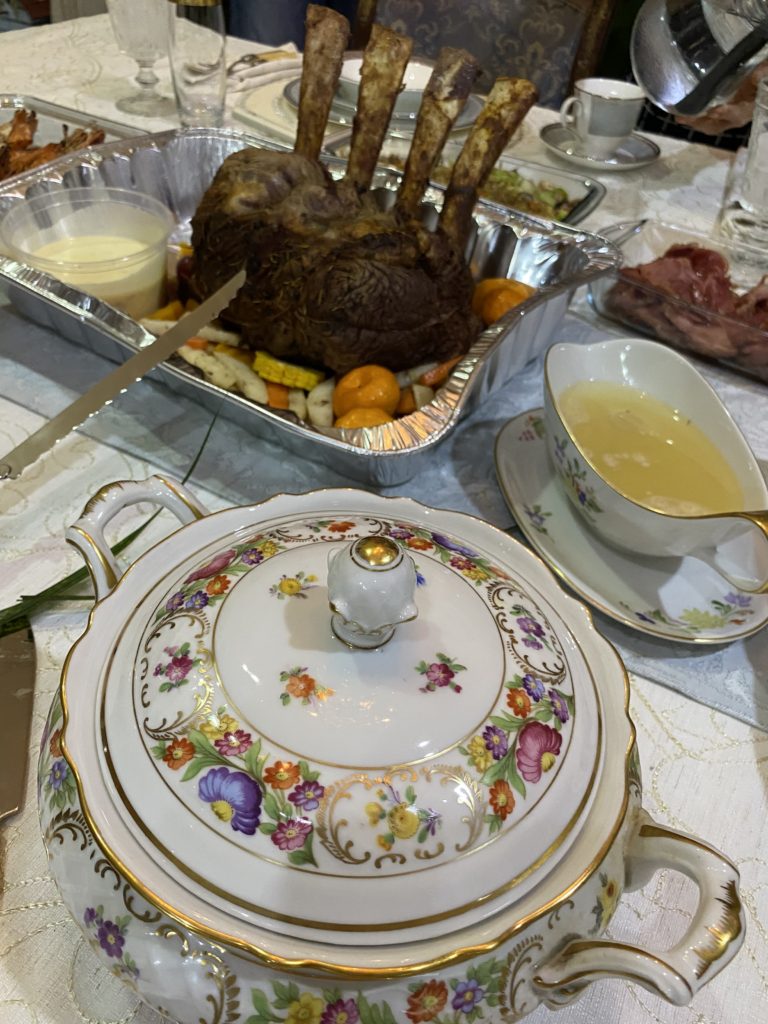 I ordered this soup a la Marseille from Le Cuisine.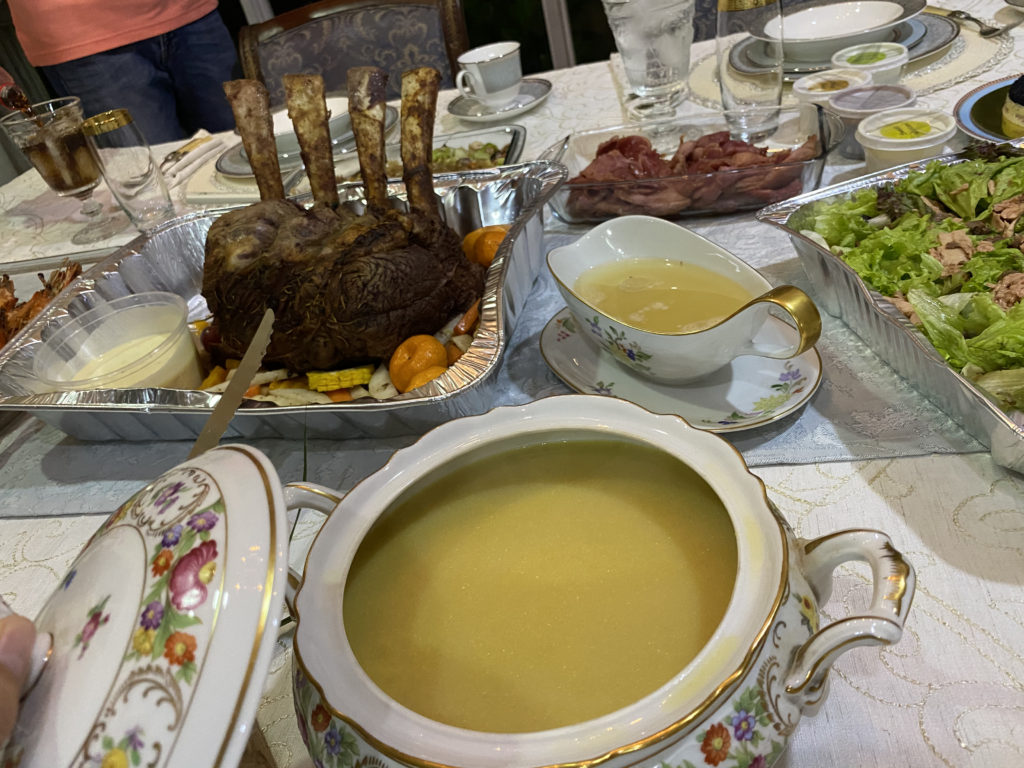 The massive piece of beef was looking cold and dry when we removed the tray's plastic wrap.  But when we sliced the beef and ate it,  it was juicy,  tender, and delicious.   Good job Jean.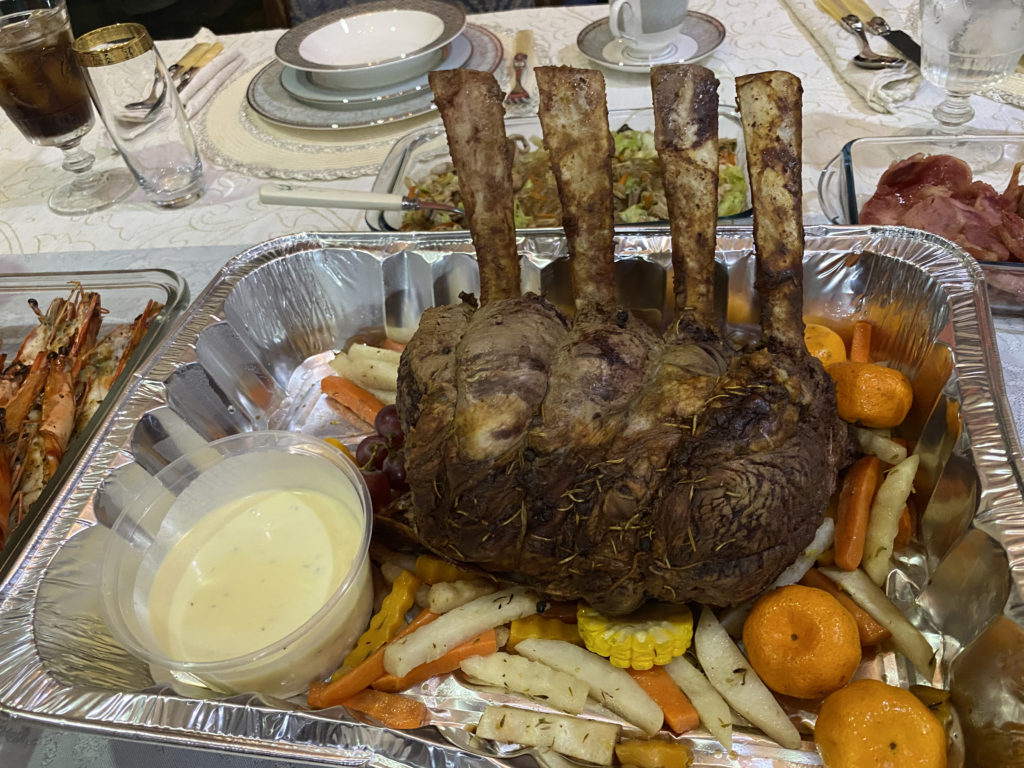 s  The new mister and misis.  Their chirch wedding was slated Last October but indefinitely postponed due to covid.  Other priorities are in order, anyway they already had a  very nice weading in Sonoma a day before the lockdown was imposed.  Church wedding could wait, maybe two years from now.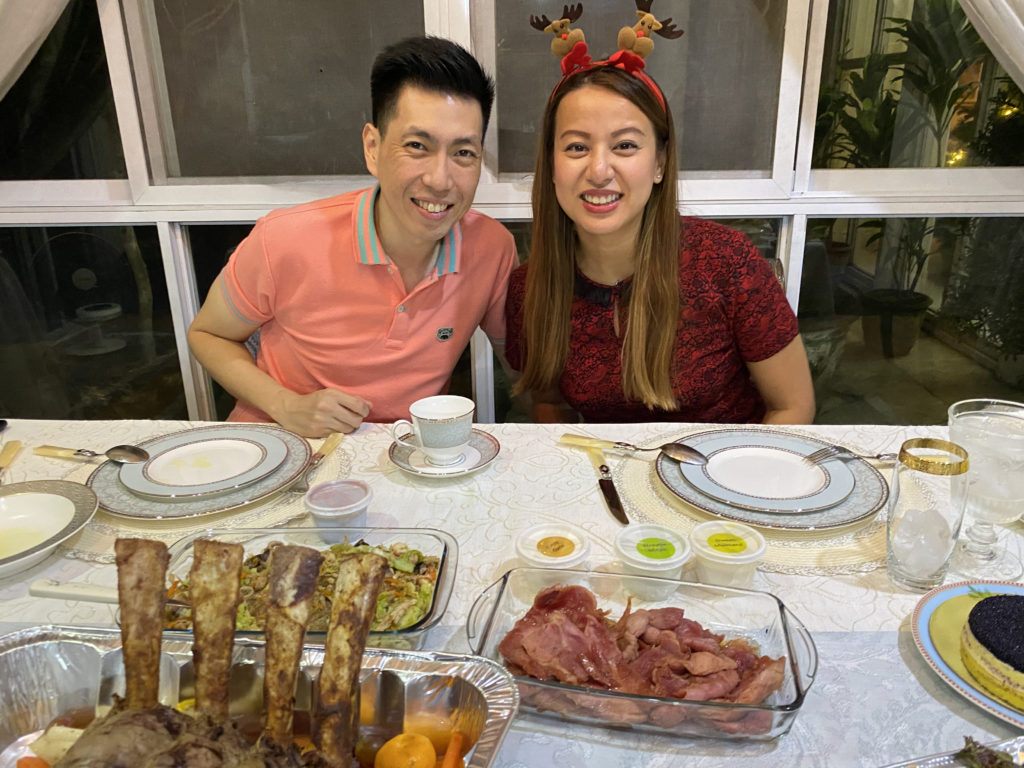 Coca-Cola had cocaine as one of the ingredients when it was first formulated in 1886 by Atlanta-based pharmacist Dr. John Pemberton. He was suffering from stomach cancer and he needed money for his medications.  He published an ad selling 50% of his shareholding for $2,000.  Another ambitious pharmacist, Asa Candler  saw the newspaper advertisement and wasted no time in paying Dr. Pemberton $2,000mforma 50% share.   Pemberton continued to sell portions of his ownership until he was down to 25%.  Candler kept buying the other 25% total from smaller investors until he had acquired 75% share.  When Pemberton died, Candler went to the funeral and offered Peemberton's son $300 cash payment for the 25%  remainingnshares of his father.  Pemberton's son and widow were facing some obligations caused by the death of the patriarch.  Pemberton's son countered by saying "three hundred for me and three hundred for my mother".  Candler took out his wallet and paid $600 giving him full ownership of the Coca-Cola brand.   He altered the original for,ulation of Dr. Pemberton by removing the cocaine ingredient and replacing it with caffeine.    He was ordered by the  authorities to change the name Coca-Cola or Coke because they said it misreprented the brand because it no longer has coke in it.  He fought this ruling and the rest is history.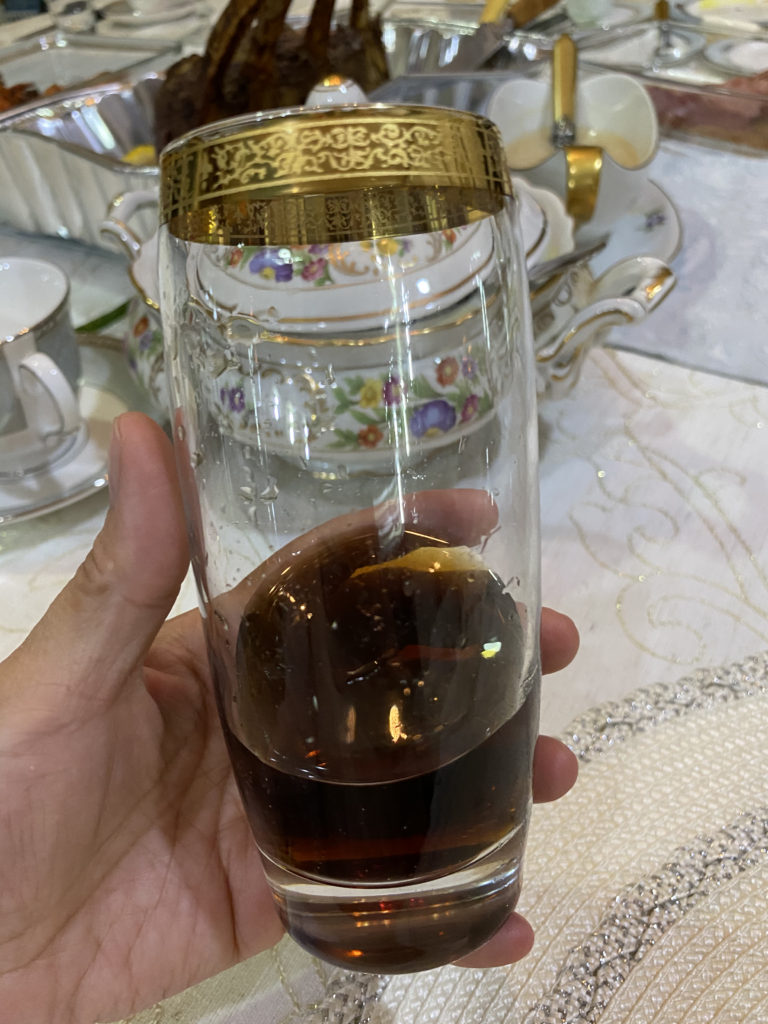 w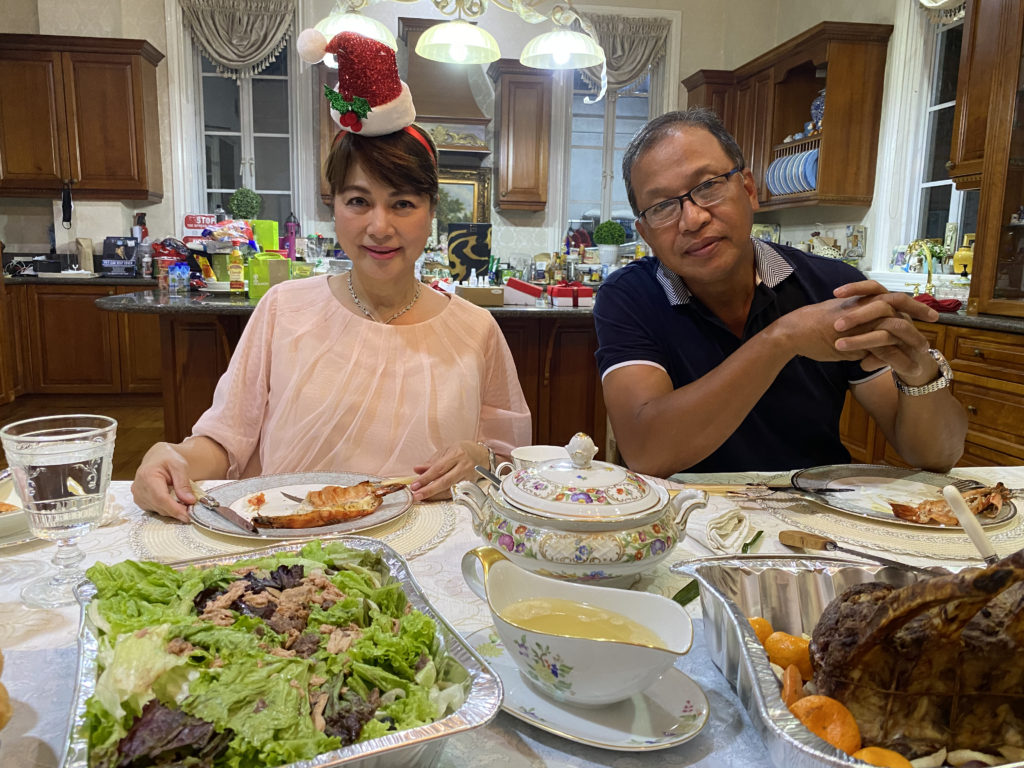 Gifts opening, this one's from Belle Maison Manila and Mih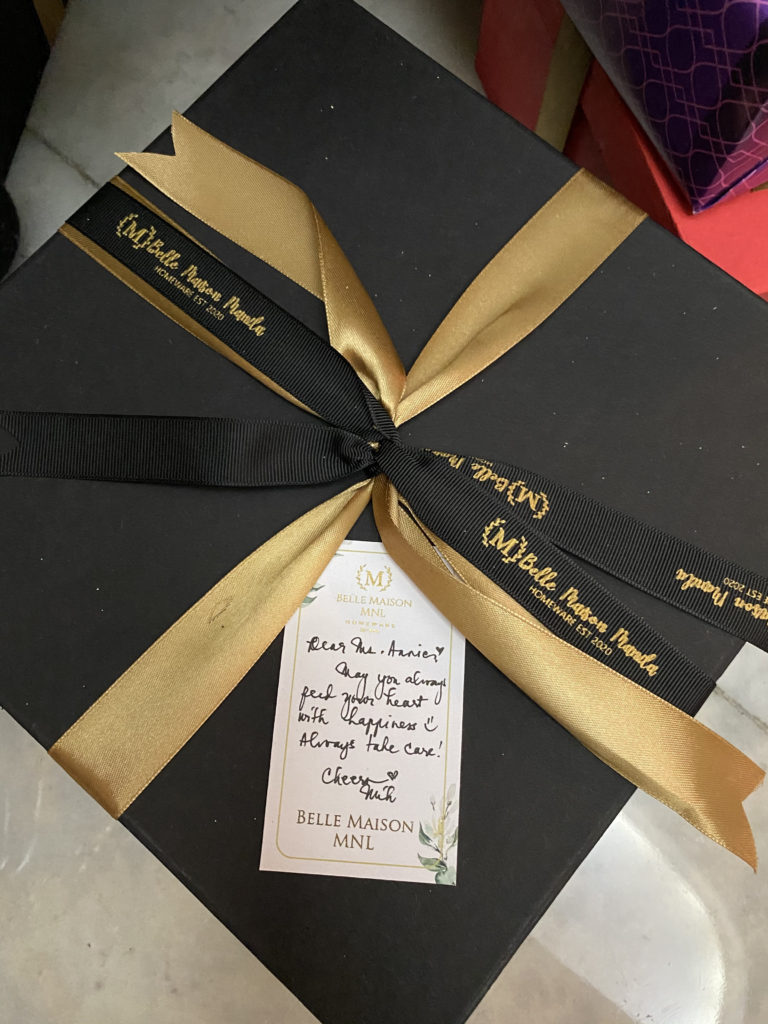 y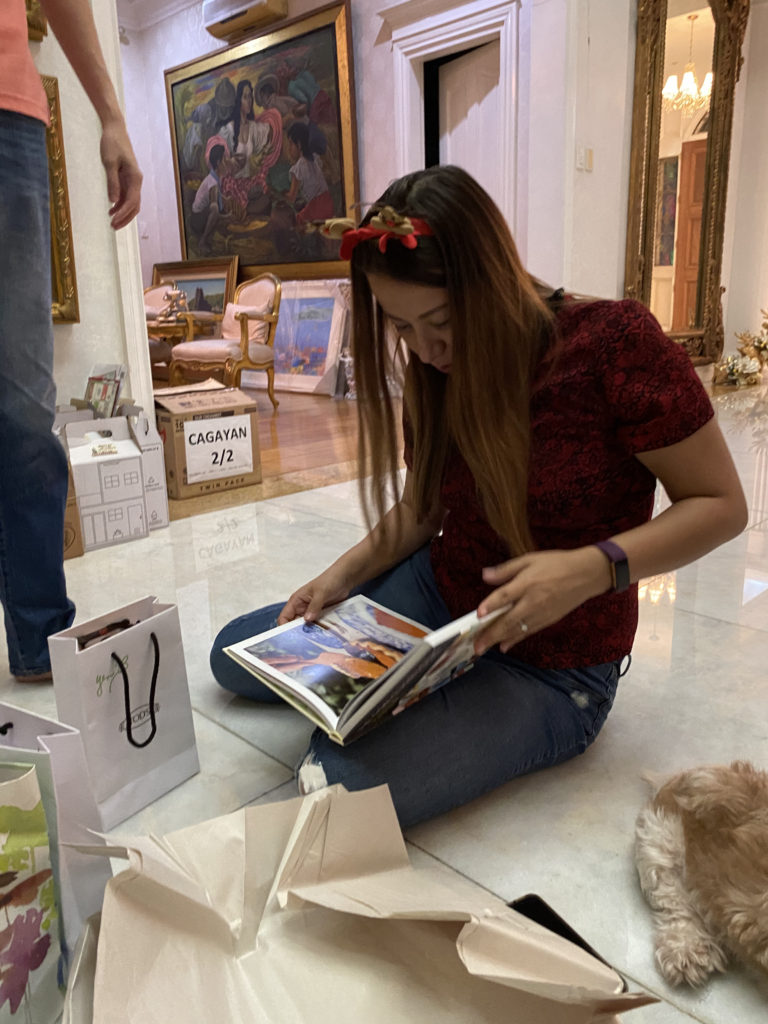 I got them wallets.  Mahirap mag shopping from one store to another so I just shopped from one store, with lesser people.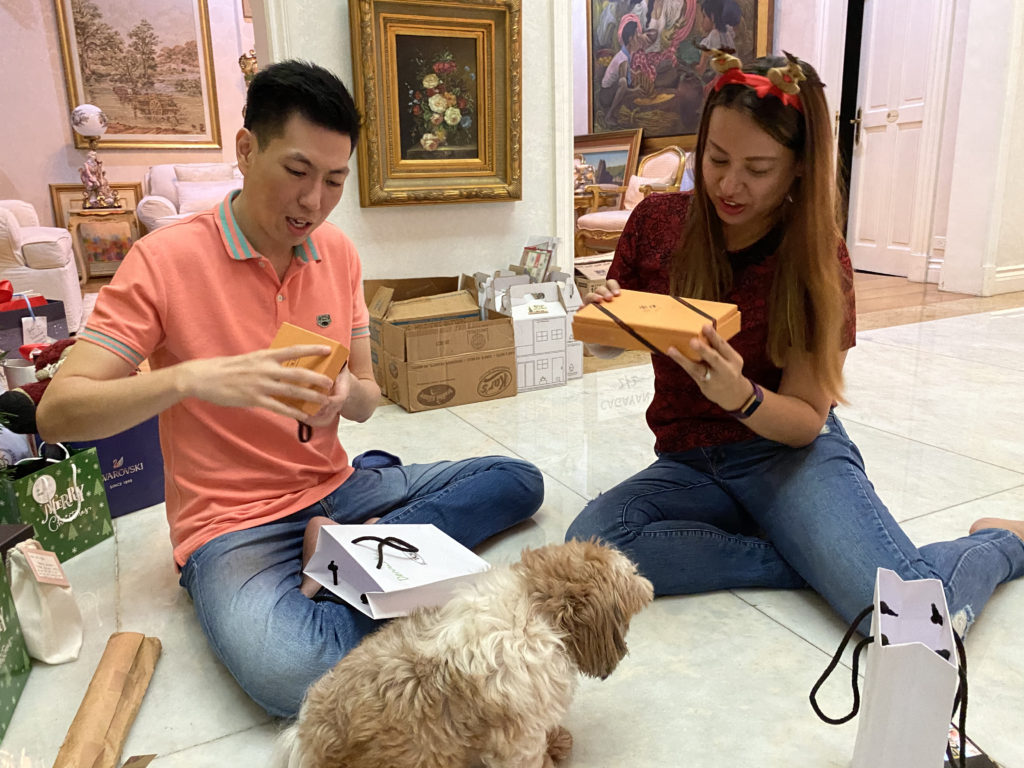 They gave us matching air purifiers worn around the neck.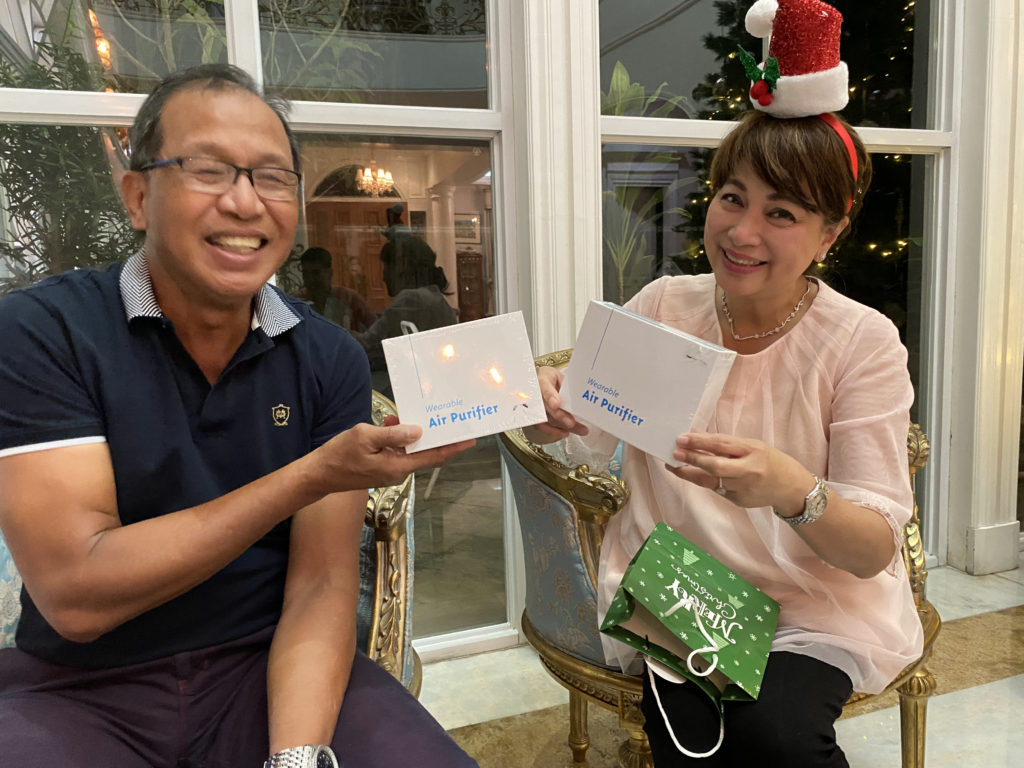 b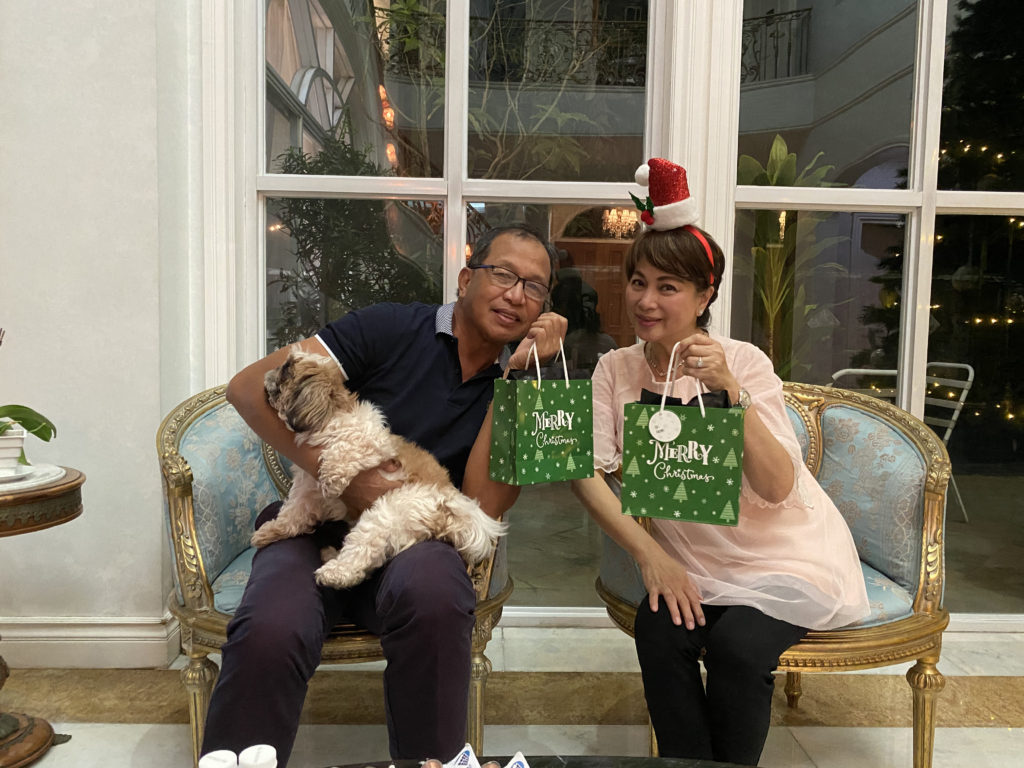 Mahirap regaluhan ito.  I got him a rain/wind  jacket he could use when playing golf.   I bet he'll use this once, swerte na two times then he'll forget about it.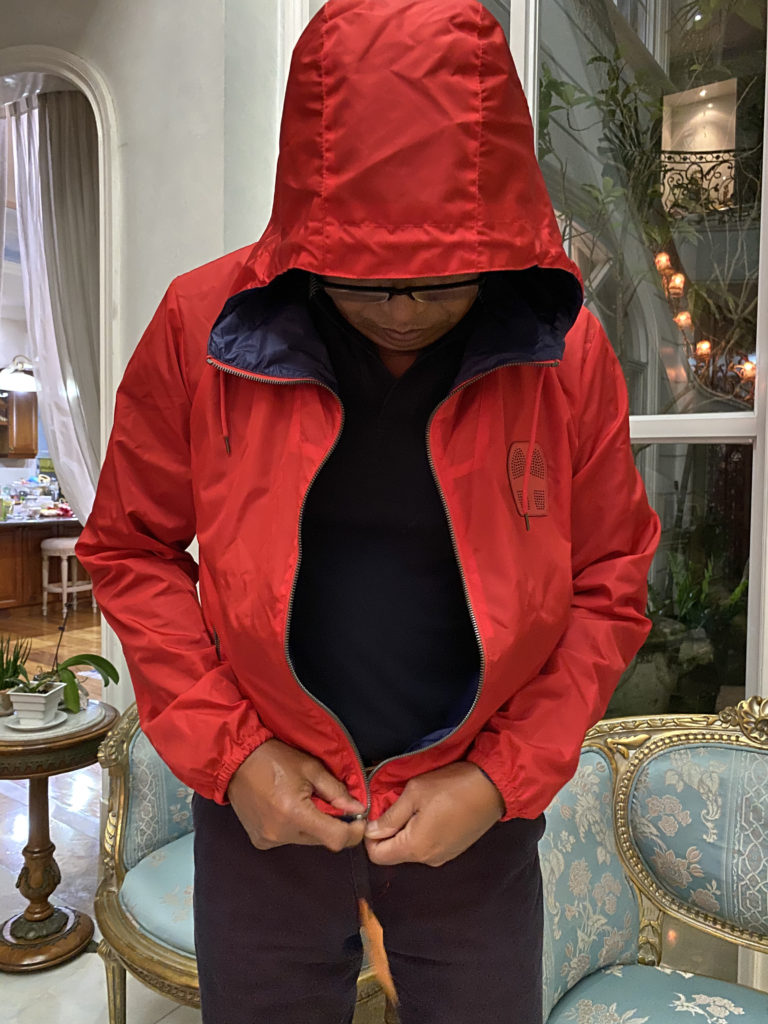 He got a nice pair of shorts pambahay.  This is a very good  idea and most likely would be worn more frequently.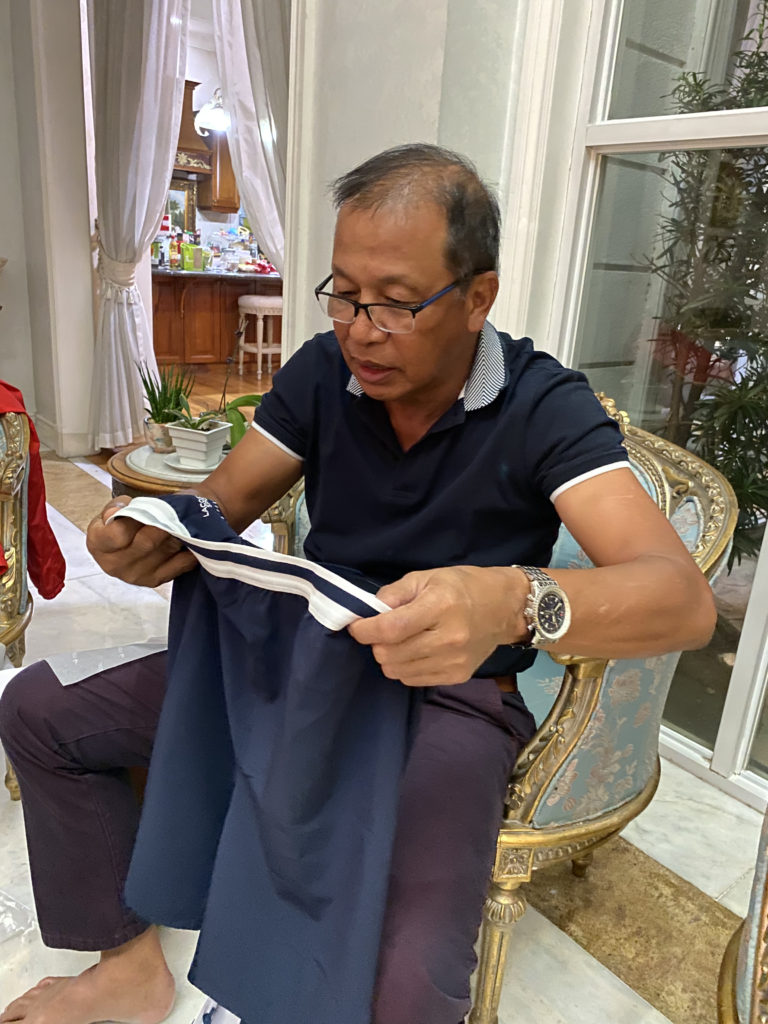 My daughter made me cry by gifting me two Ookpik books.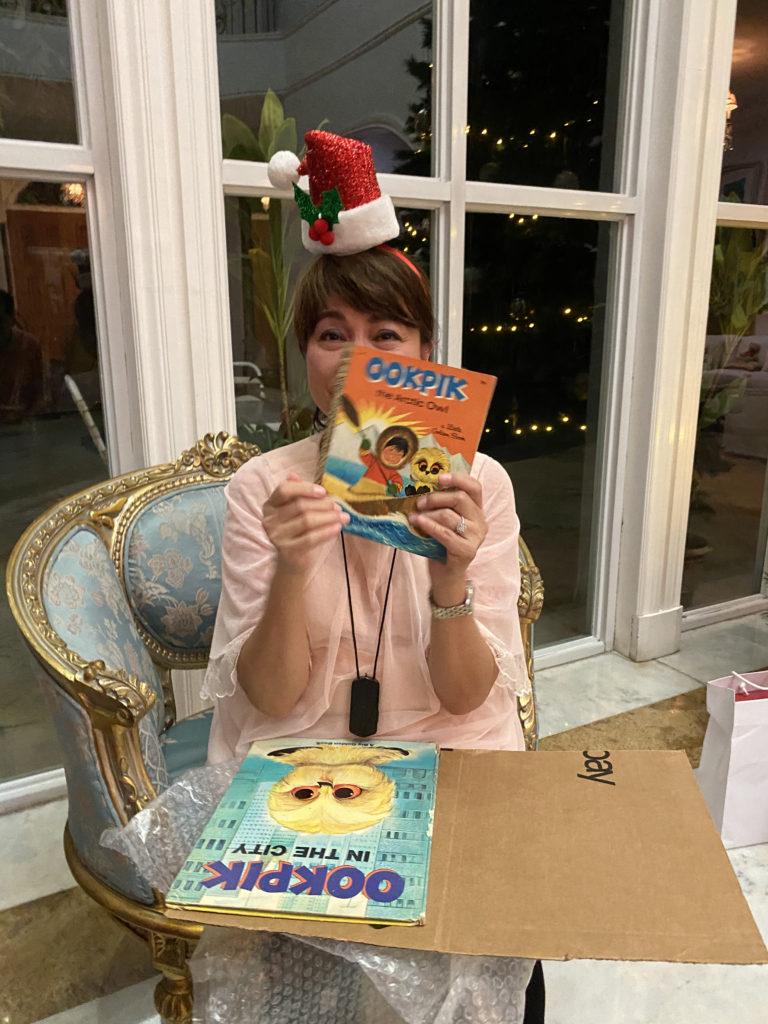 She also gave me this Epson photo scanner.  I need someone to help me organize our family photos.  Help!!!  It's ideal that he/she would come and work here at home but with the covid crisis,  mahirap to let people inside our house.  There's a whole hoisehold two blocks away that tested positive for covid.  They had a guest last New Year snd this person didn't inform them that a member of his family was nursing a fever.  Kala daw kasi nila ordinary flu lang.  Hayan, hunawahan nya lahat ng tao dito sa friend nya,    Bawal muna ang mga bisita ngayon.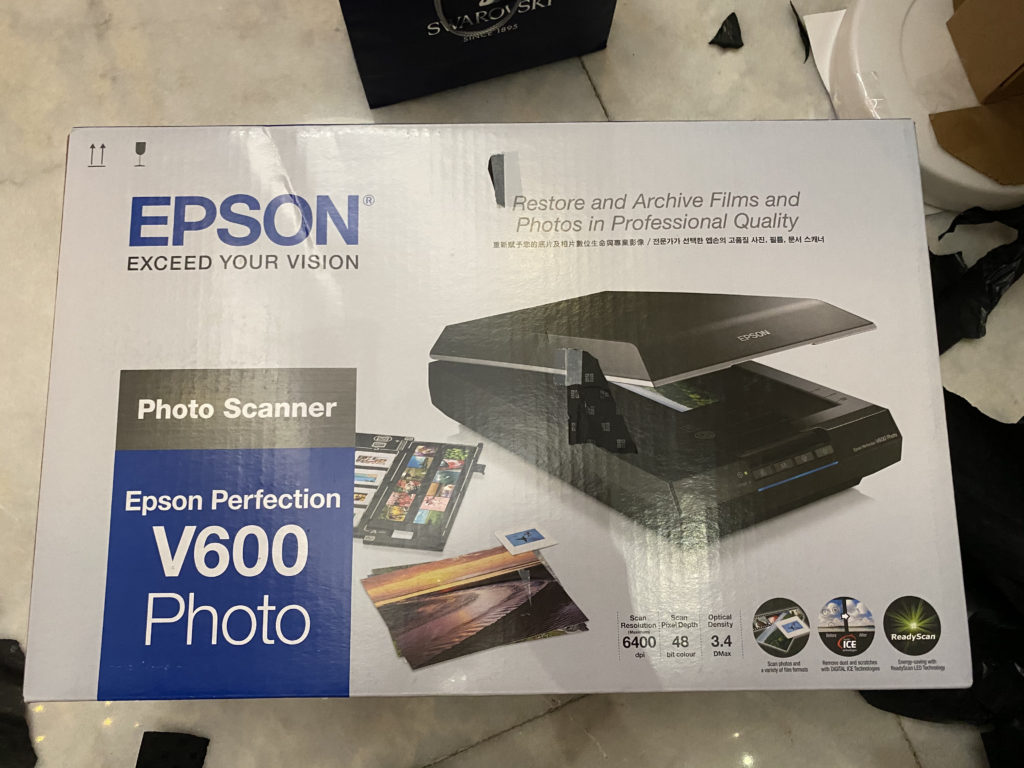 She likes to wear flat walking shoes kaya eto,  I found this pair at the same store where I bought her wallet, D's wallet, and Edmund's jacket.