July 24, 2021
My friend Madeline picked me up then we headed to Corte Madera.
11:28 am

I've been to this building twice. This RH headquarters and main furniture showroom has become sort of a tourist spot. It's so pretty inside and outside. The giant bonsai trees adorn the perimeter of the building and the arrangement is something I haven't seen anywhere else.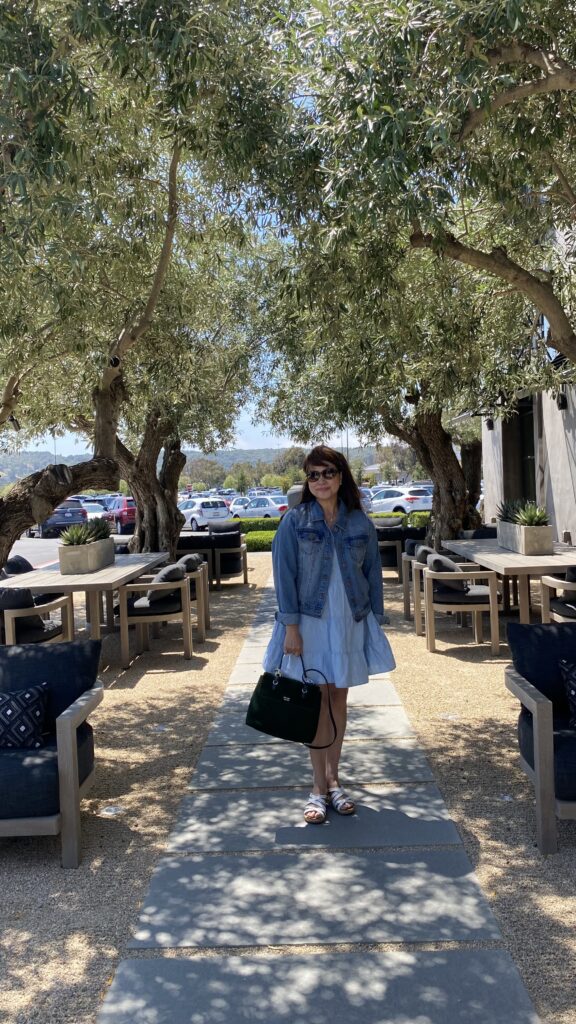 The stairs go all the way up to the RH Rooftop Restaurant where it's hard to get a table without any reservation.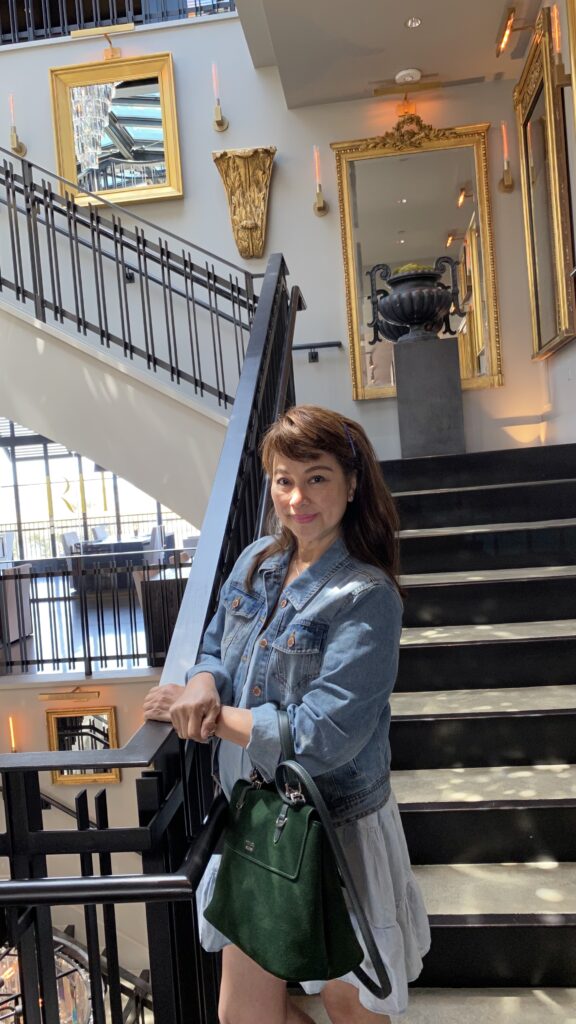 The restaurant is so fancy with all those crystal chandeliers under an atrium-like roof.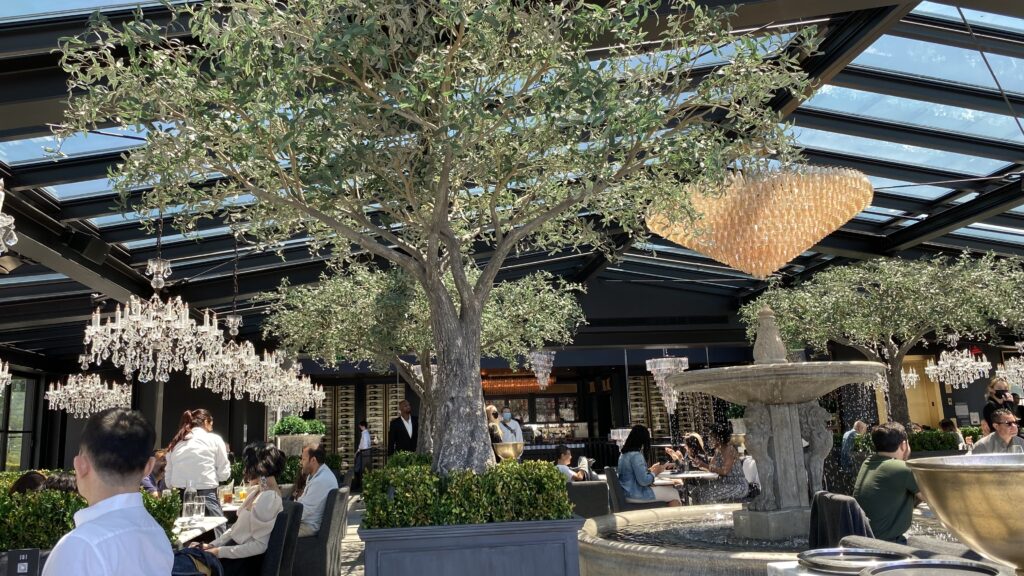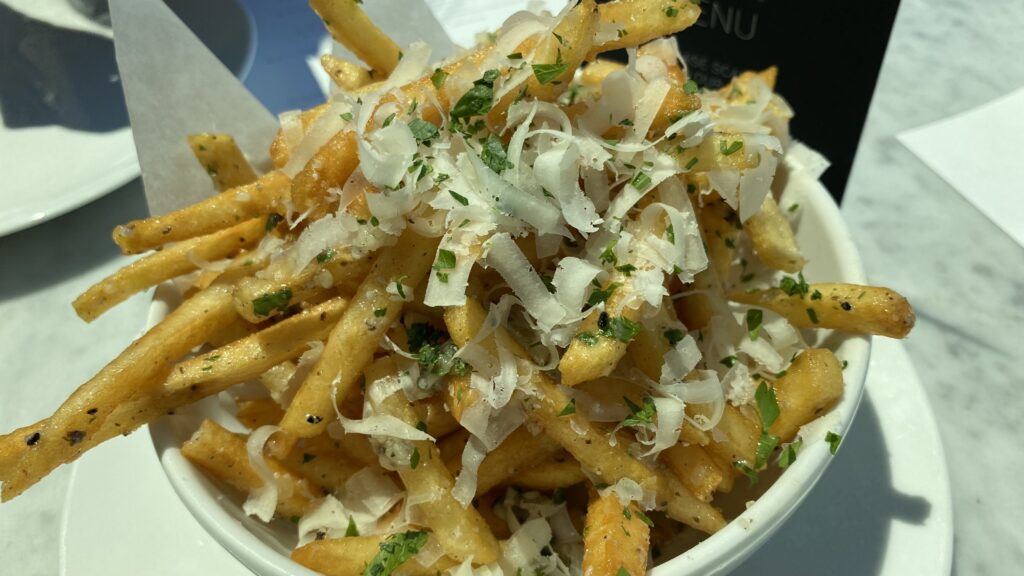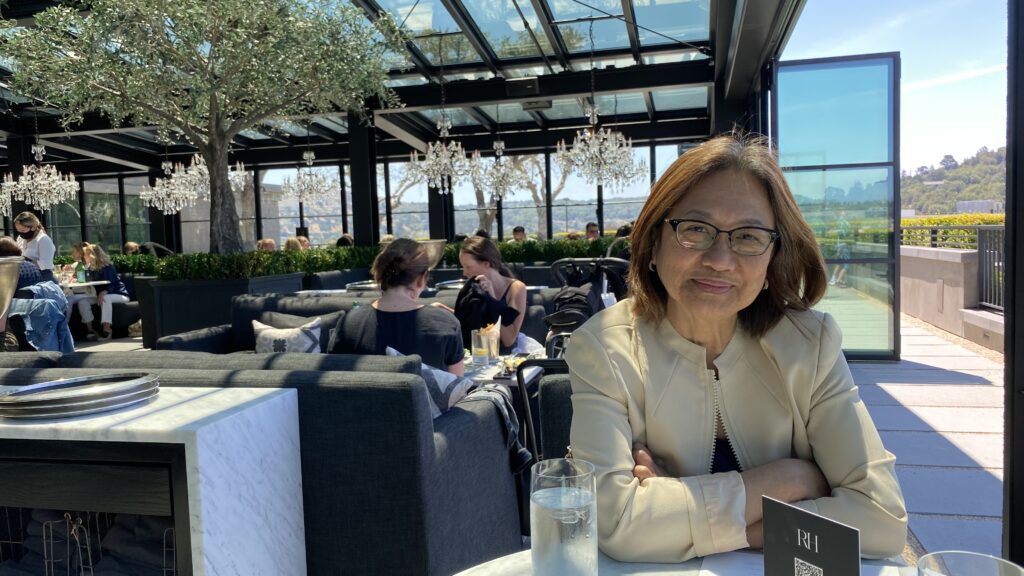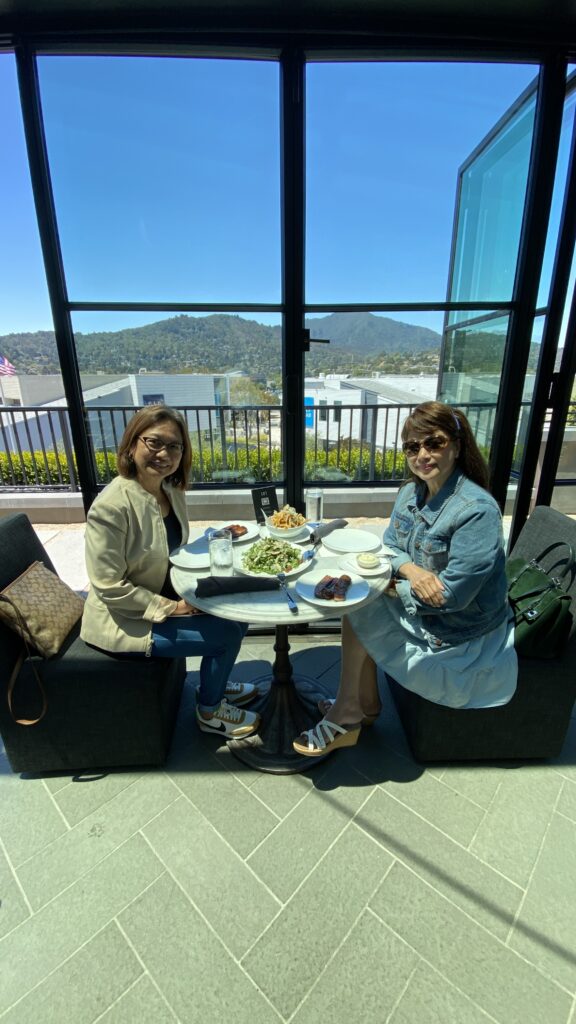 I misunderstood her plans for today that she wanted the two of us to have an early breakfast. I was up the whole night anyway, sayang we could have met at 7 am instead.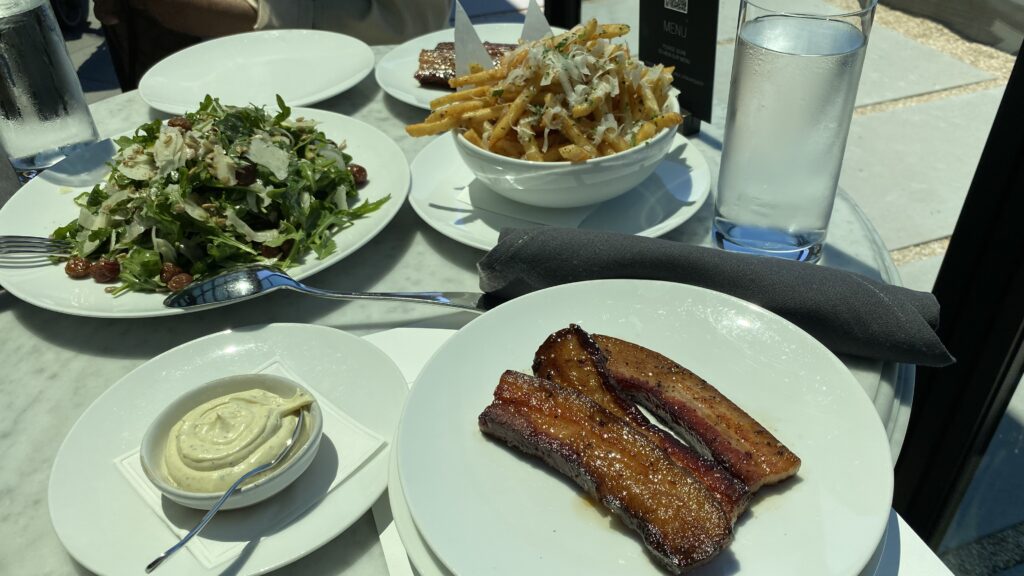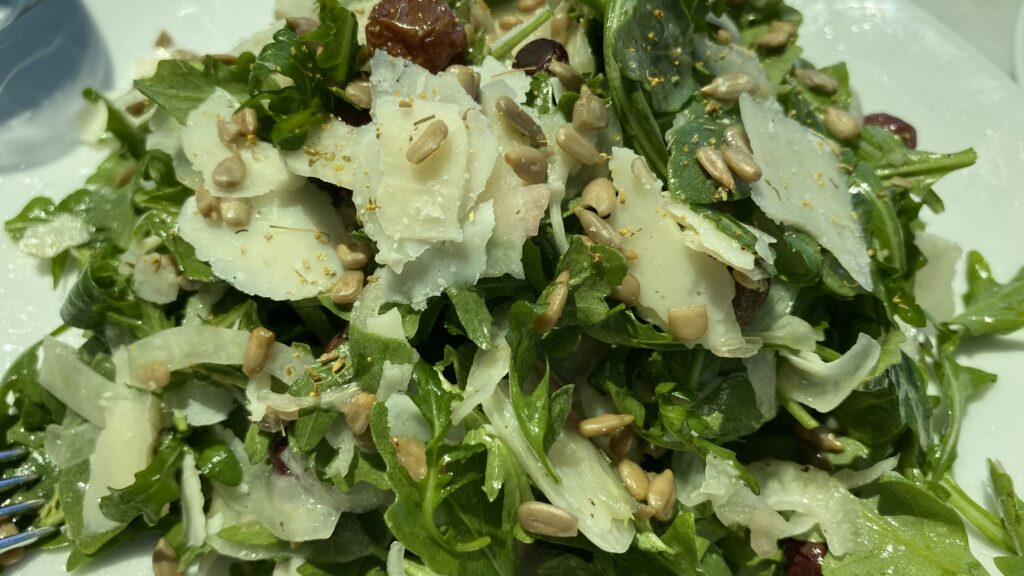 After eating, we explored RH's furniture floors and enjoyed sitting on one of the sofa sets. The tag prices say it all. This place is where you can find sofa sets if you are not budget conscious.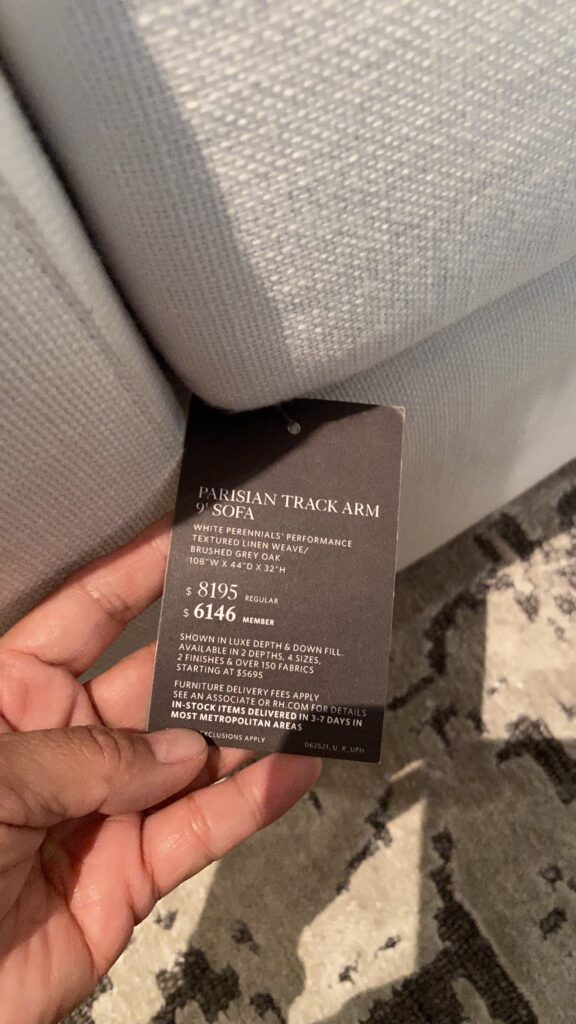 Very comfortable. When your tummy is full your mind sleeps and that's exactly what we felt while sitting on this plump sofa. It was super comfy we wanted to lay down and sleep.