July 24, 2021
I didn't exactly know our plans for today. I thought we were only going to dine once then we'll drive around or shop.
I had no clue that dear Madeline intended us to have breakfast or brunch first at the fancy RH Rooftop Restaurant then lunch later. But "later" was only two hours after. I was still very full from the big heap of truffle fries, caesar salad. I needed 6 more hours to fully digest them.
From Corte Madera we proceeded to Sausalito which was only a 5 minutes drive just across a short bridge from Tiburon.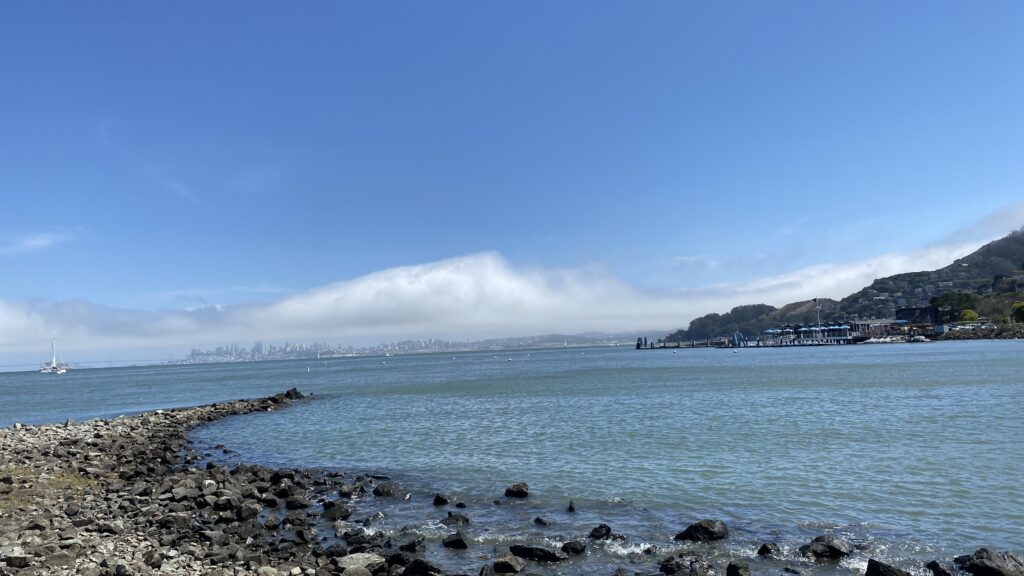 I will eventually perfect the art of taking my own photo soon.
3:16 pm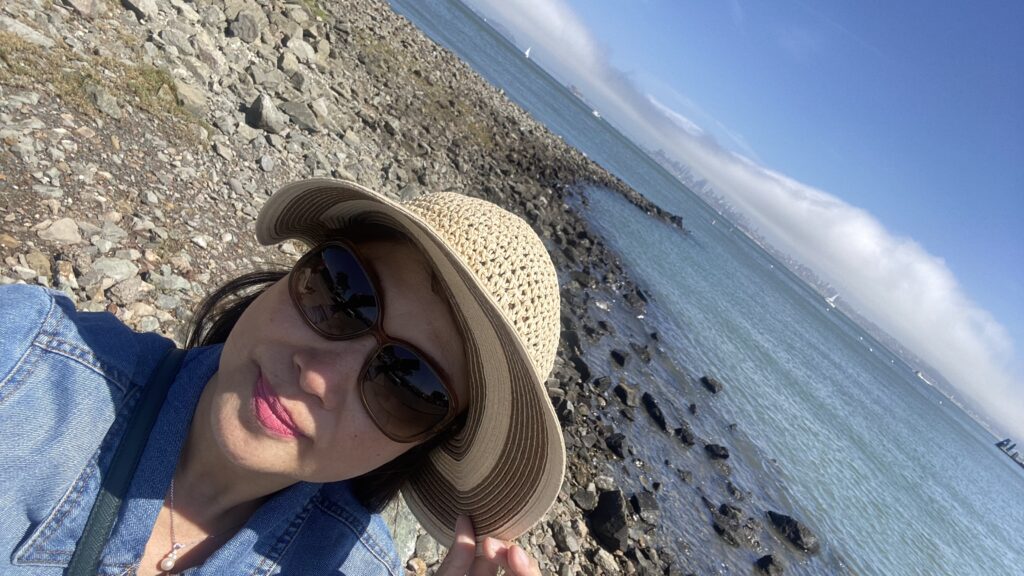 I'll get better with constant practice.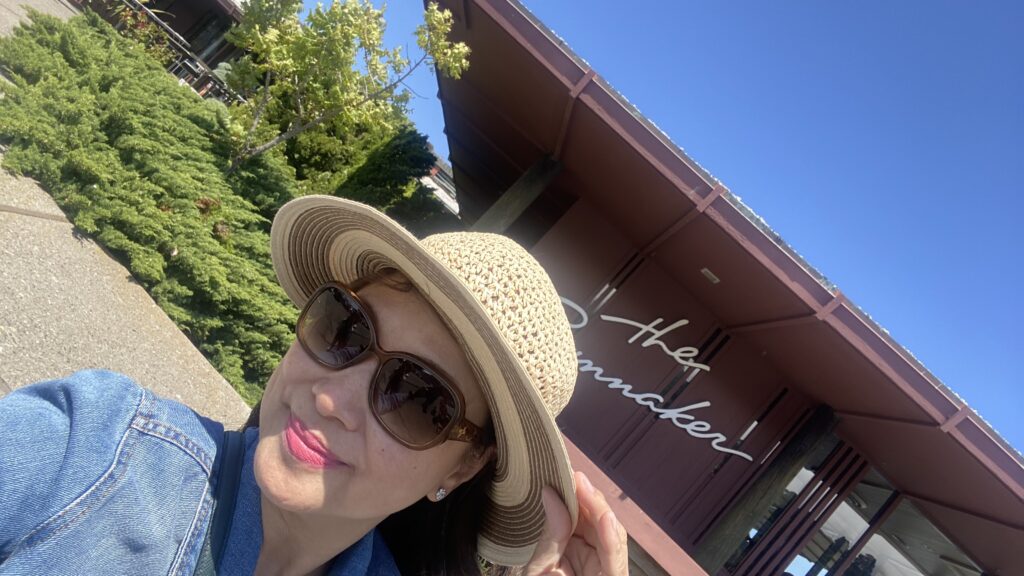 This' where we would dine next— The Spinnaker.  This is a destination icon founded in 1960 by Bill McDonnel and California State Senator Gene McAteer.  The sprawling structure is perched on the Sausalito pier on Shell Beach standing on the San Francisco Bay.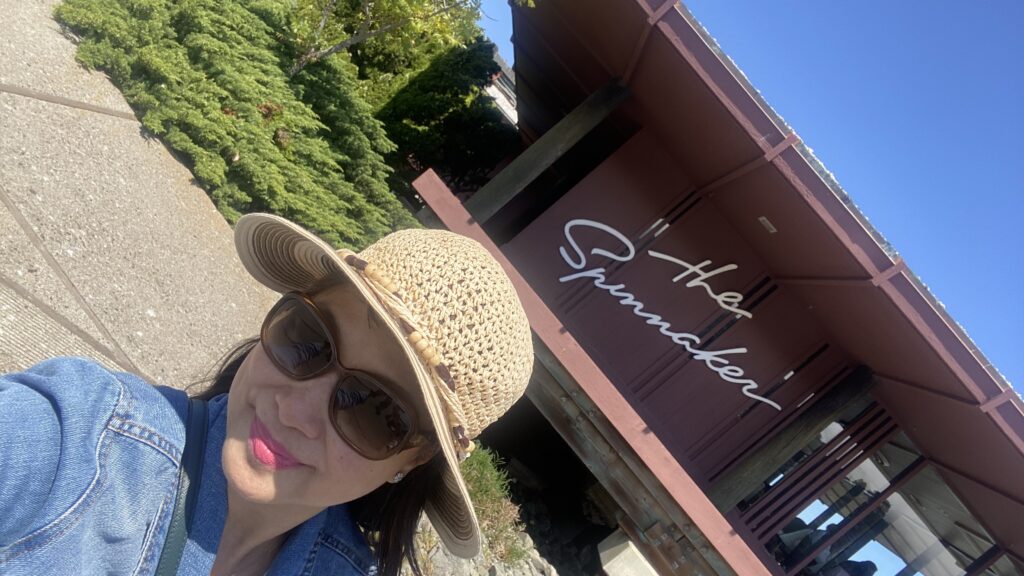 Madeline is such a kind, sweet, thoughtful, and generous friend.  She wanted me to enjoy the seafood here while enjoying the panoramic view of the city,  sailboats, birds.   We just came from bird watching.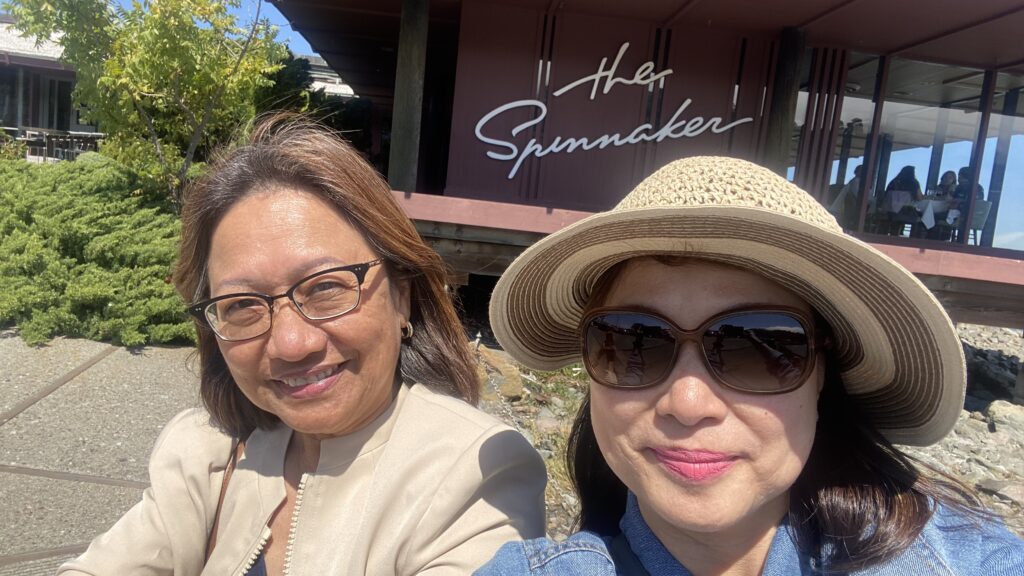 What if we just move here?  Yes here, here in Sausalito. Year-round cold weather,  we can sail around the bay, eat, shop, or just laze away the day while staring at tourists and seals. Life.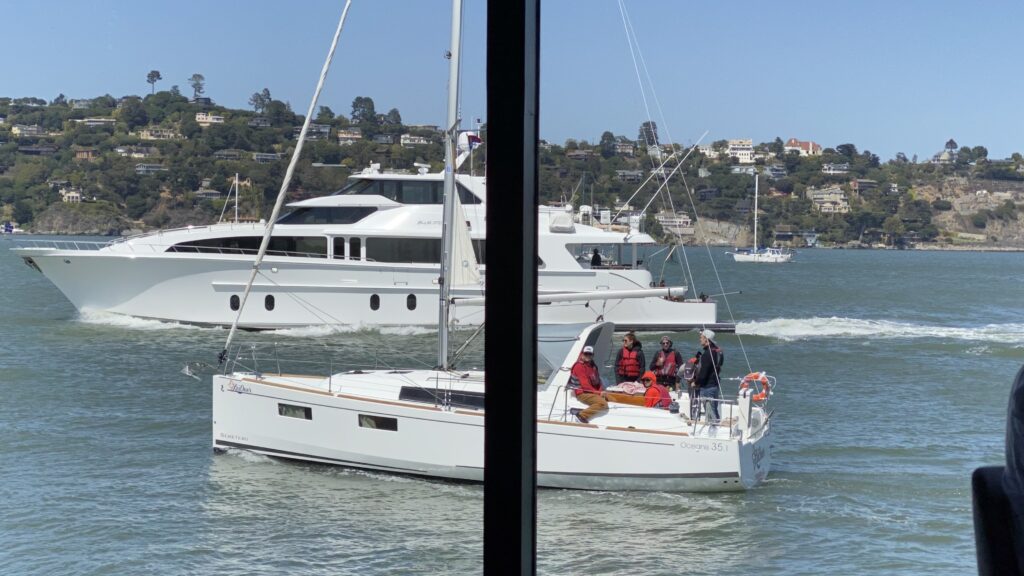 Sausalito enjoys year-long fogginess even during summertime.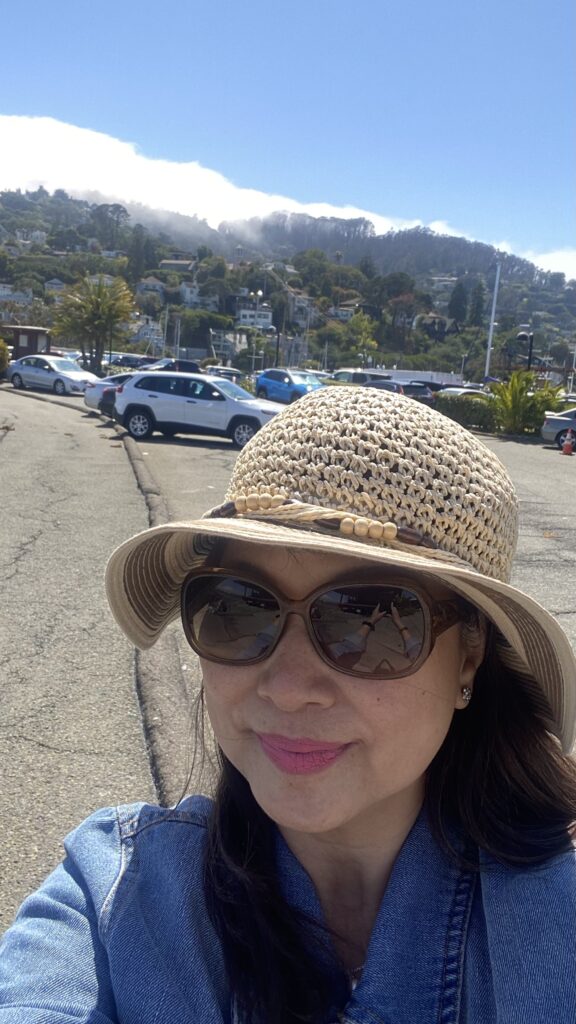 The expansive strip of low clouds is so low it hovers above the houses on the mountain.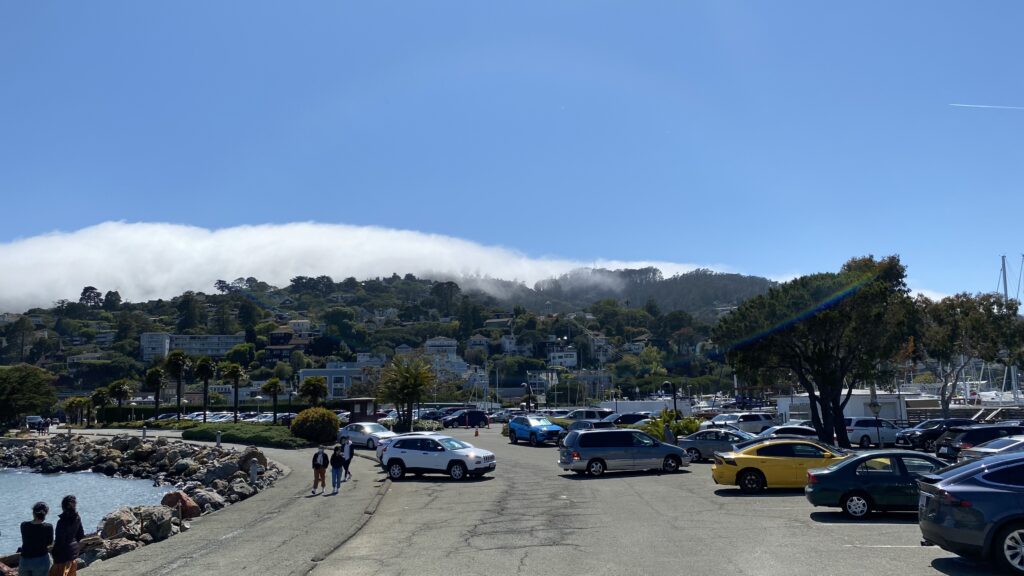 The panorama from the restaurant.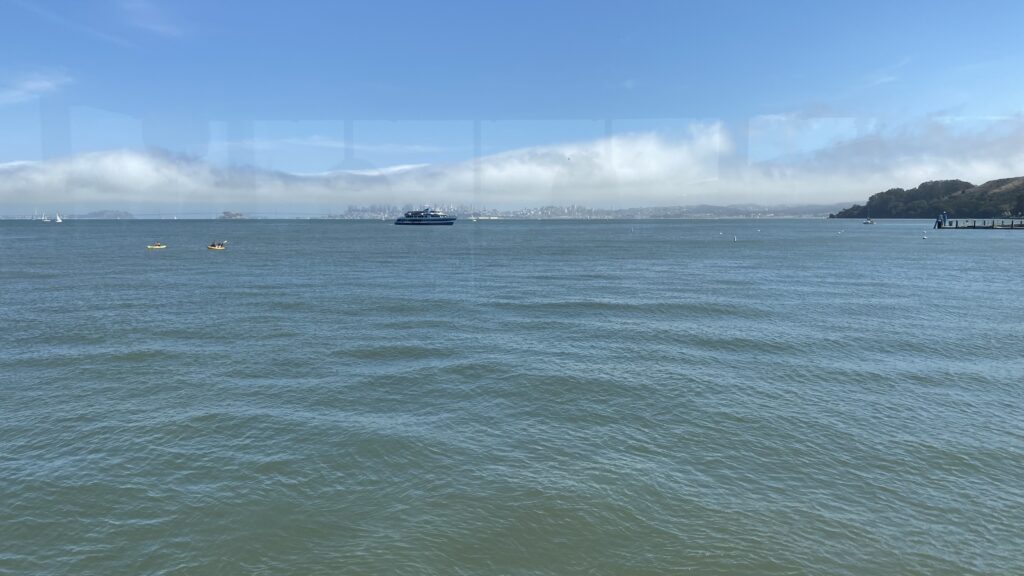 All those listed on the menu looked good but  I couldn't eat anymore,  my tummy was aching from too much food.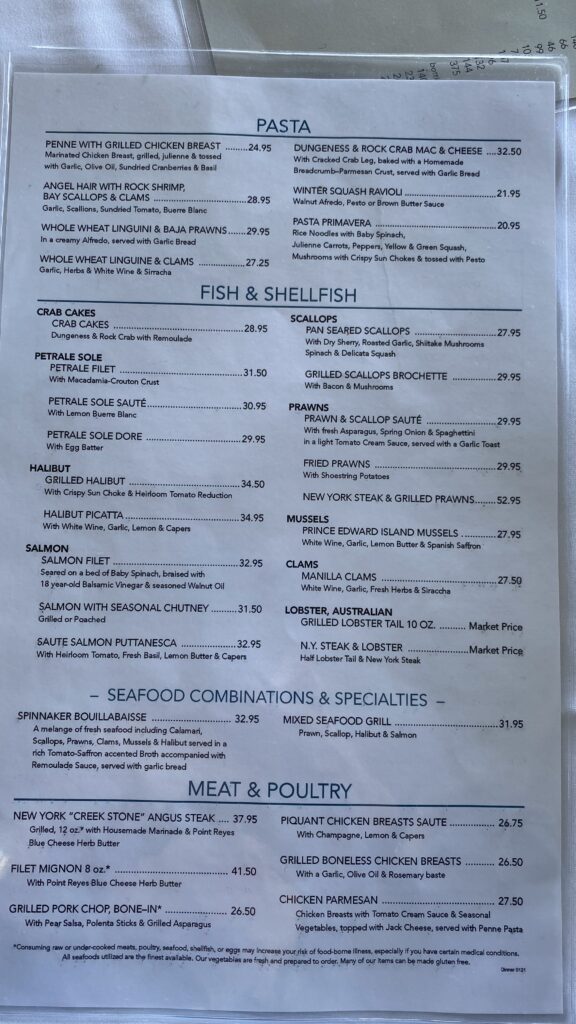 I suggested to Lyn that we just share a dish but she ordered a large platter of seafood for each of us.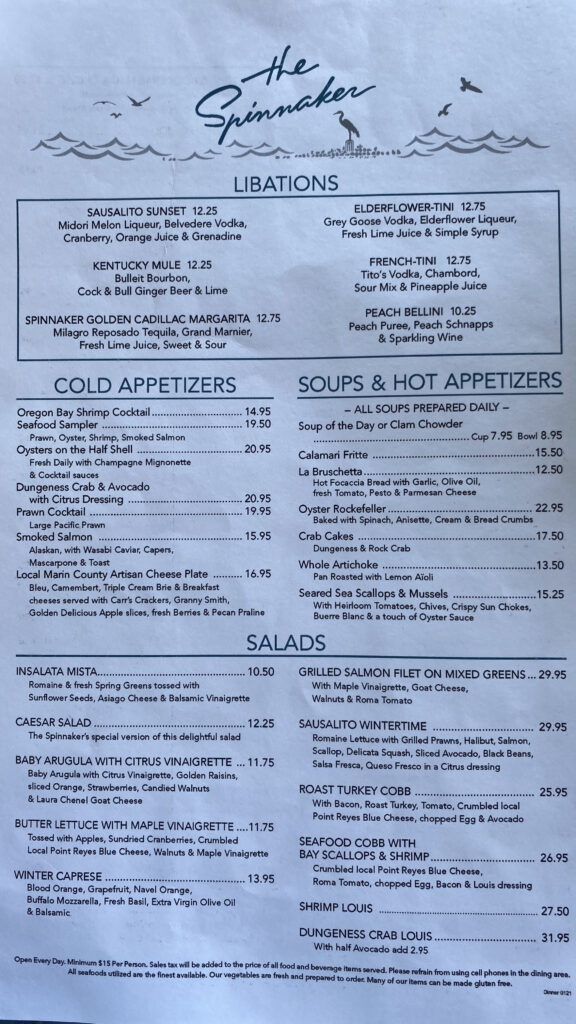 I  ordered  Spinnaker  Bouillabaisse,  one  of  my  favorite  dishes.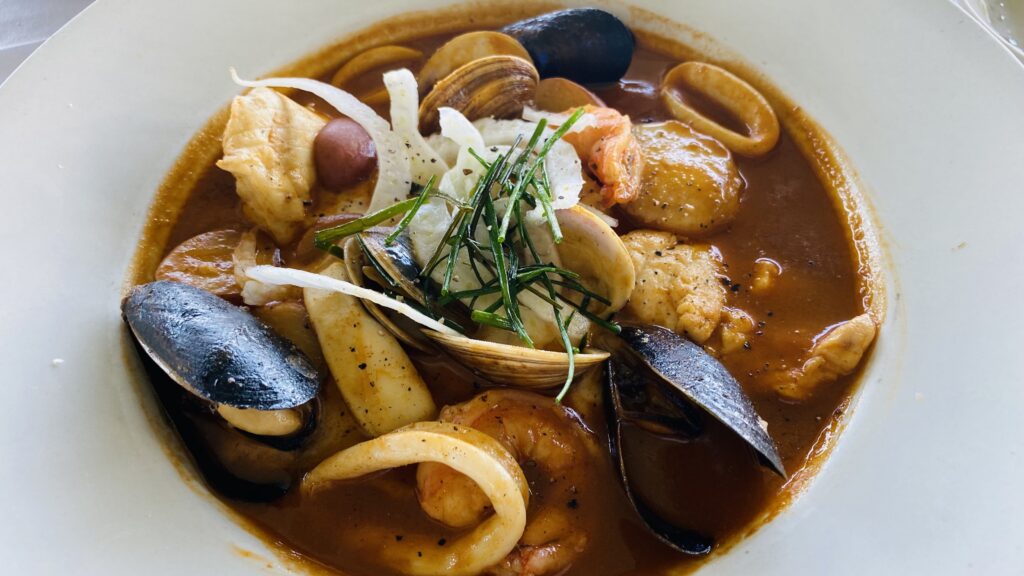 Madeline only finished half so she took home the other half for her husband Tante.