(Delayed post)
April 22, 2022, Friday night
Oyen booked us a table at Samira Restaurant in Anya.  It's by Chef Chele Gonzalez, founder of Vask Gallery by Chele located in BGC, Taguig.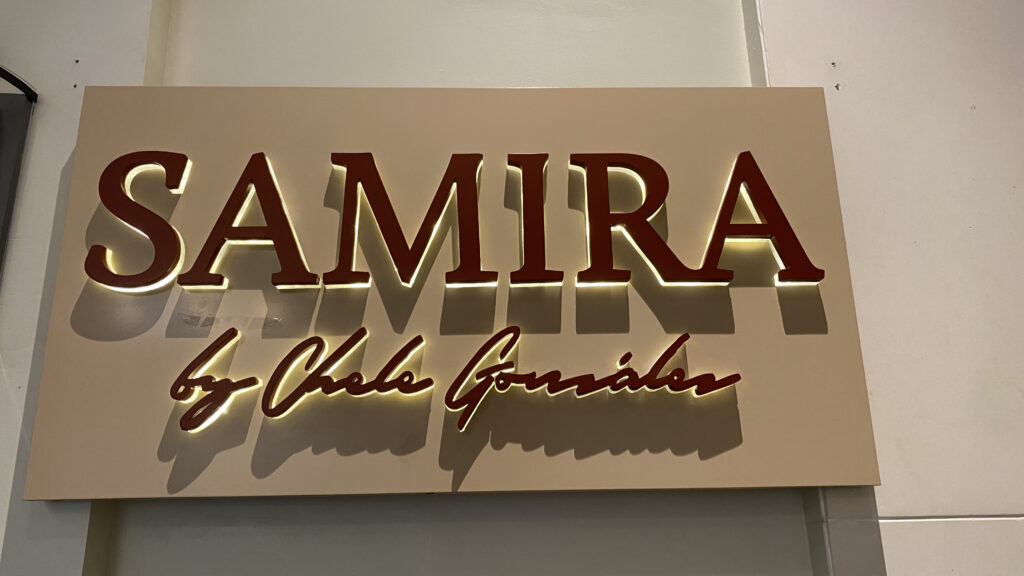 We were there at 6 pm and they probably had just turned on their air conditioning units.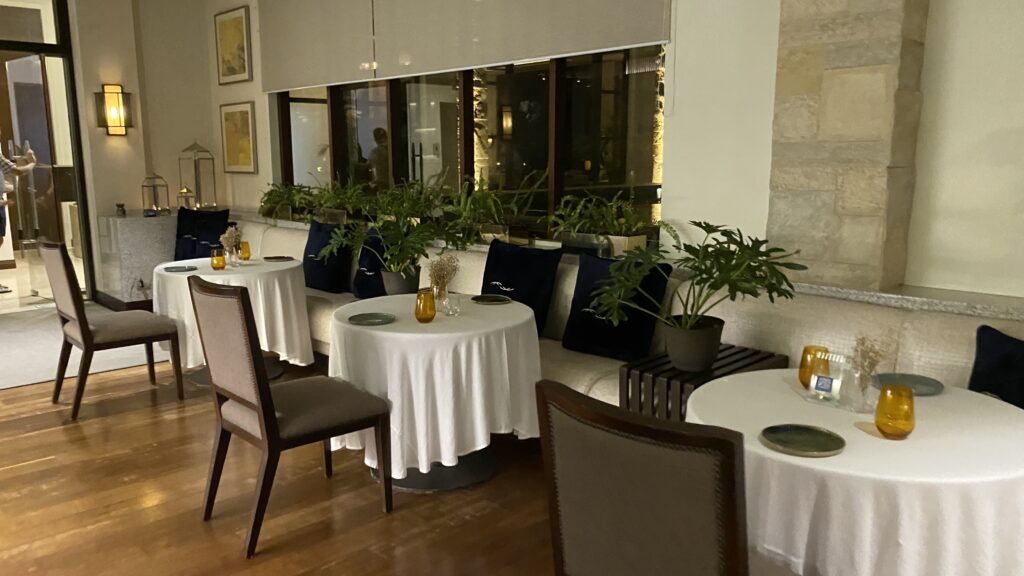 It wasn't cold enough for my comfort so we opted to sit on the terrace.  It wasn't as comfortable as I had wished.   Merong lamok.   I could see the swimming pool and the surrounding buildings and a little bit of the hill behind the clusters.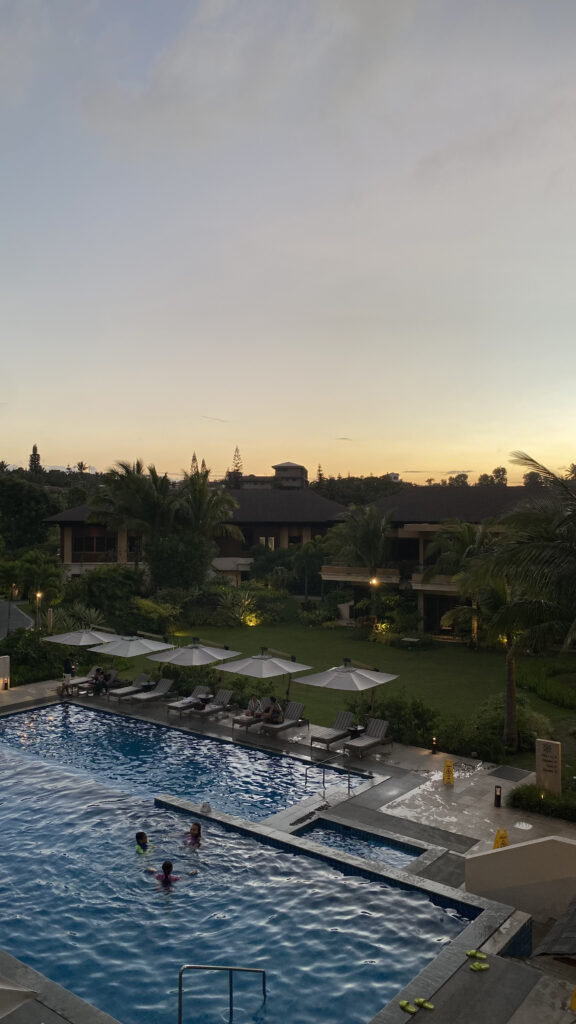 Chef Chele Gonzalez was originally from Spain.   He spent many years in the kitchens of some of the world's best restaurants before establishing his foothold in the Philippines.
Within 3 years of opening Vask, he had received many accolades including Top 39th on 50 Best Asia Restaurants.
For Samira, Chele's culinary treats are a fusion of Spanish and Filipino favorites.
Bulalo tacos
Shredded beef shank, cilantro, jalapeno, Frijoles, cord, and cabbage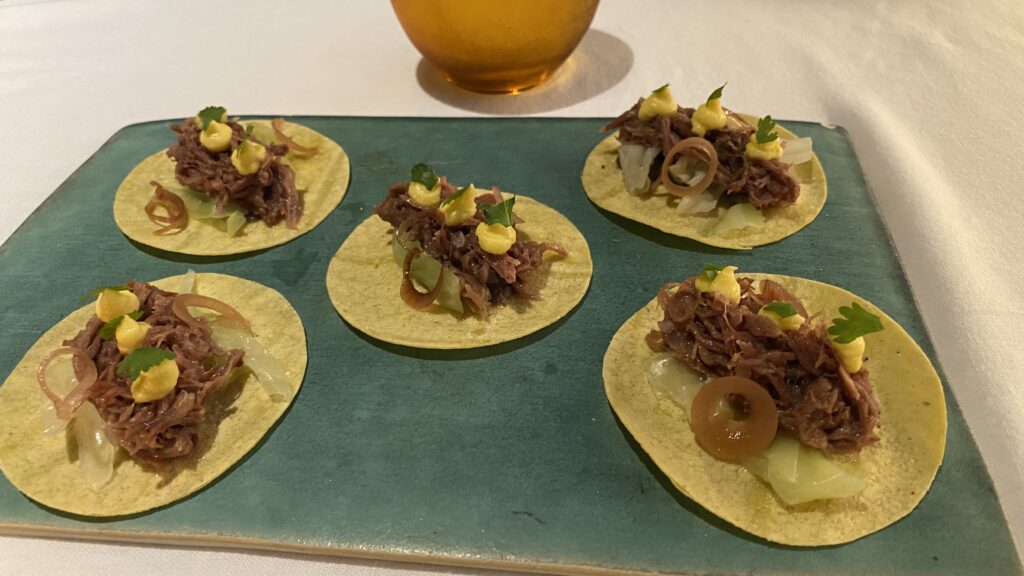 Seafood crisp rice cracker with cream cheese and strawberry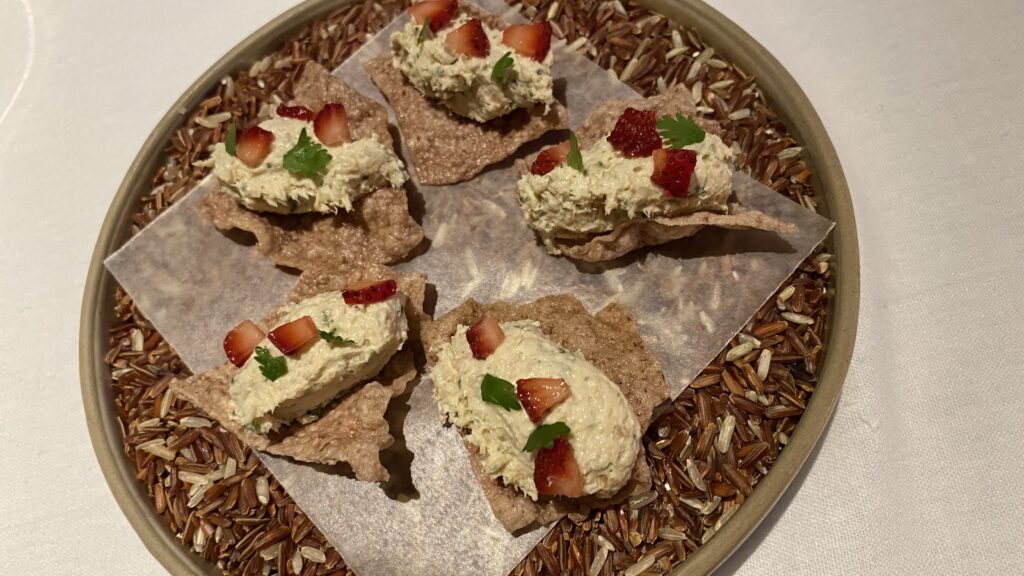 Salute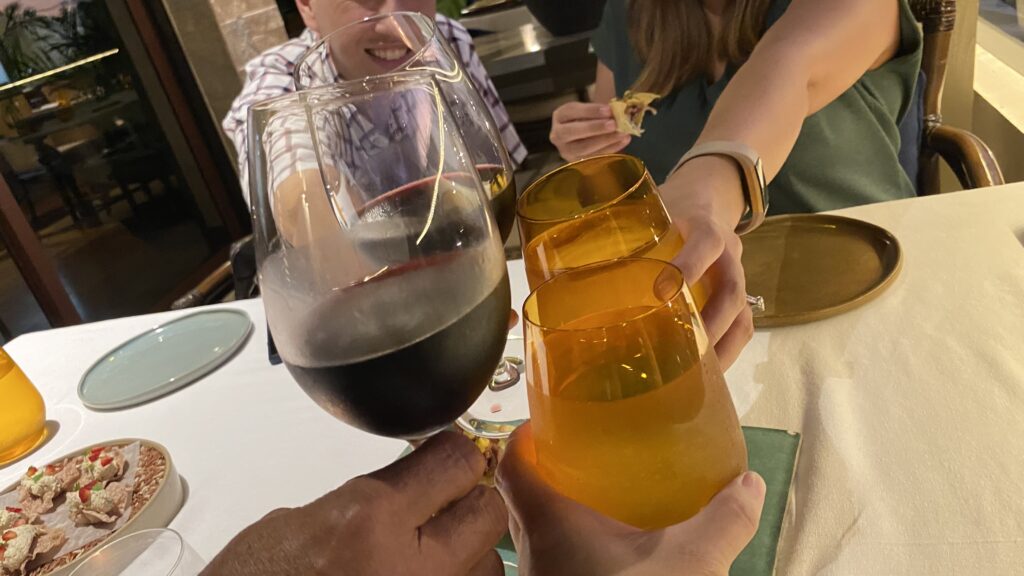 We started dinner at 6 pm.  We watched the sky slowly changing hues.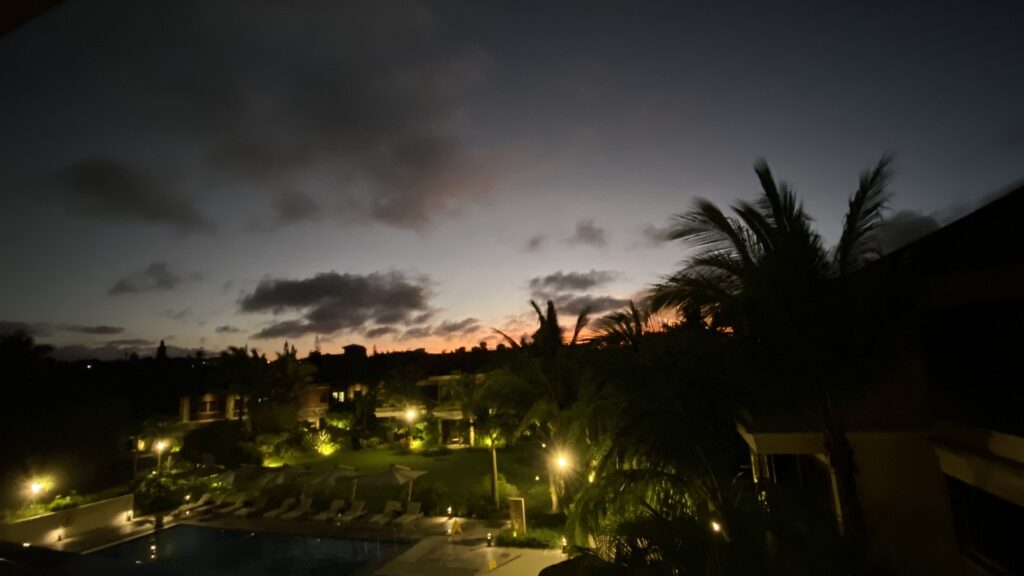 The sky has begun to look like an art canvass with black, gray, silver,  and copper colors.  Quite romantic actually if you are holding hands with your seatmate.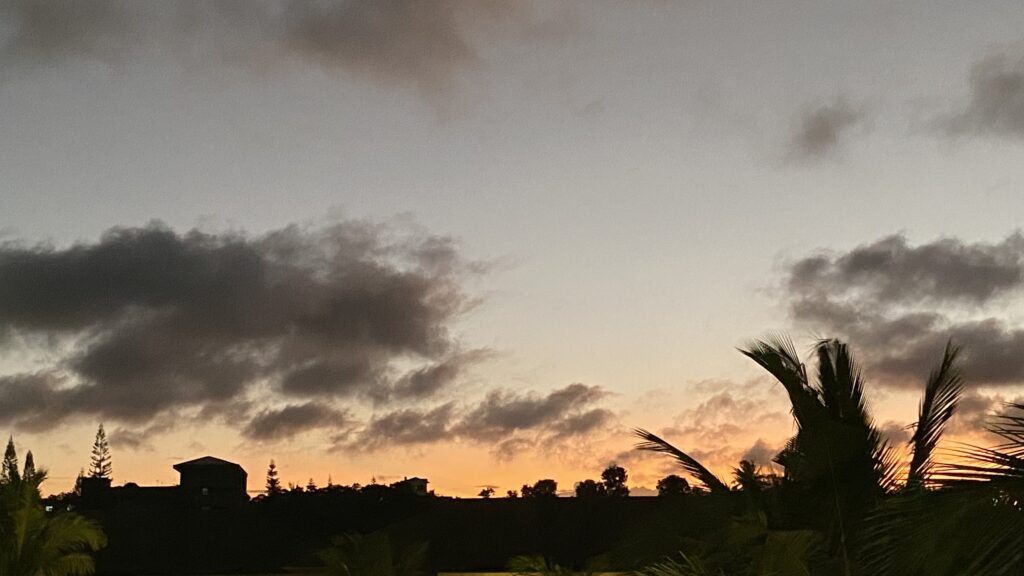 The Philippines is indeed one of the best places to be a foodie.   There are thousands of restaurants to dine in, food carts, fast food, hole in the wall, casual dining, fine dining, to the fanciest restaurant worthy of Annie's Star. No matter what it is, it should have delicious food.   And I  only know if a restaurant is above par when most of the dishes are delicious.   And among the dishes, at least one stands out which makes the customers yearn to come back.  There must be a certain dish that will make me crave it.
The dish I liked the most from Samira is the Gambas al Ajillo Php 890++ per small plate.   I liked it a lot that we ordered another plate.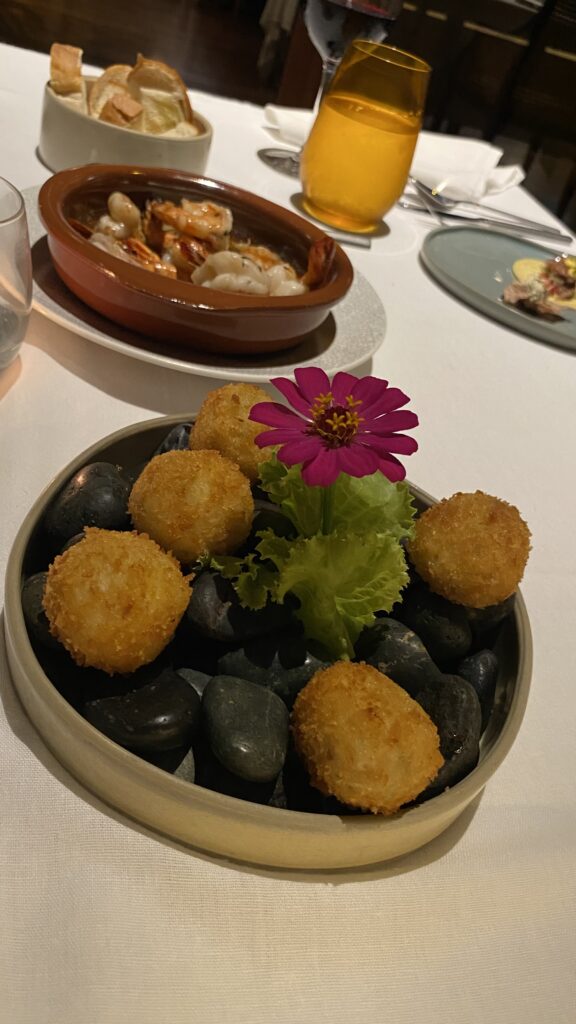 I am a garlic and shrimp lover,  the two main ingredients of Gambas al Ajillo.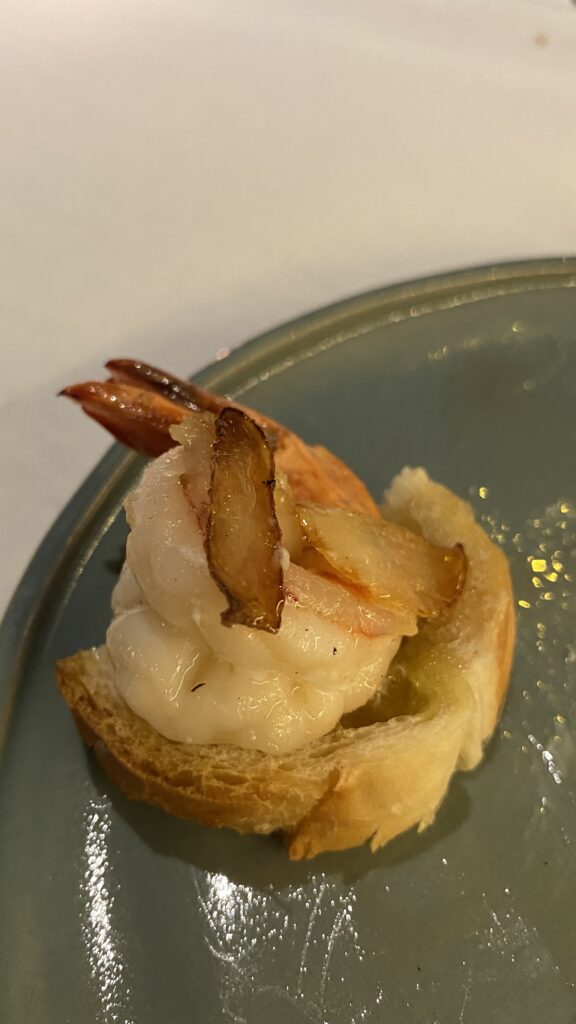 Traditional paella topped with baby squid and jamon slices.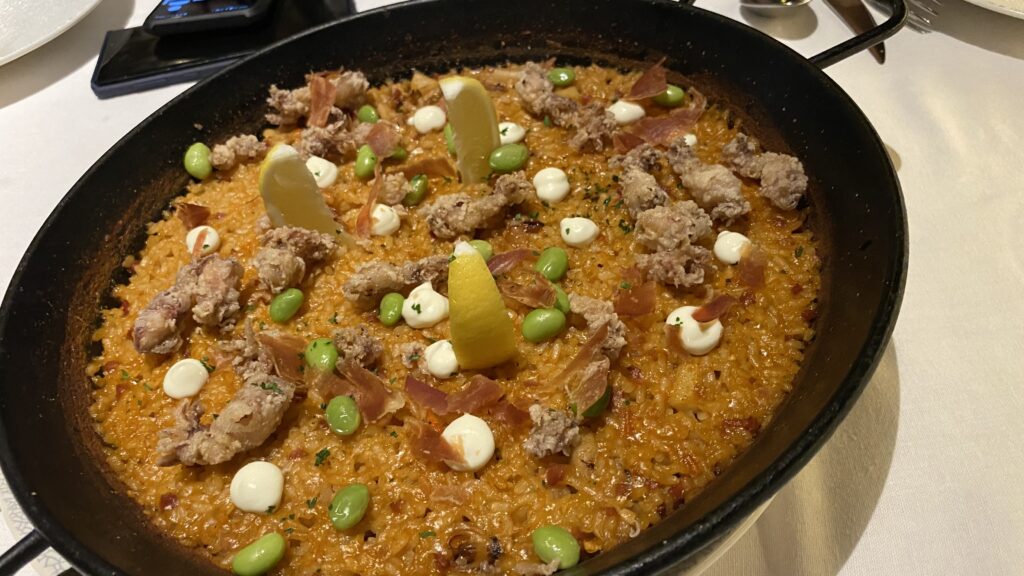 We ordered a few more dishes such as Tenderloin Steak, Baccalao, etc.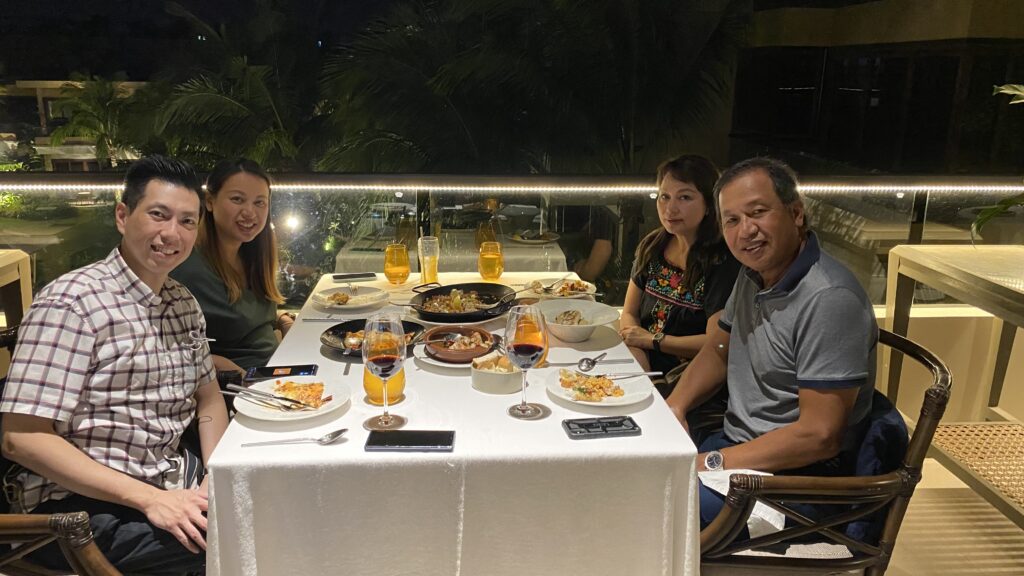 Oyen ordered two kinds of desserts to share.  Buko pie in Textures, and something else.  I can't even remember which is which.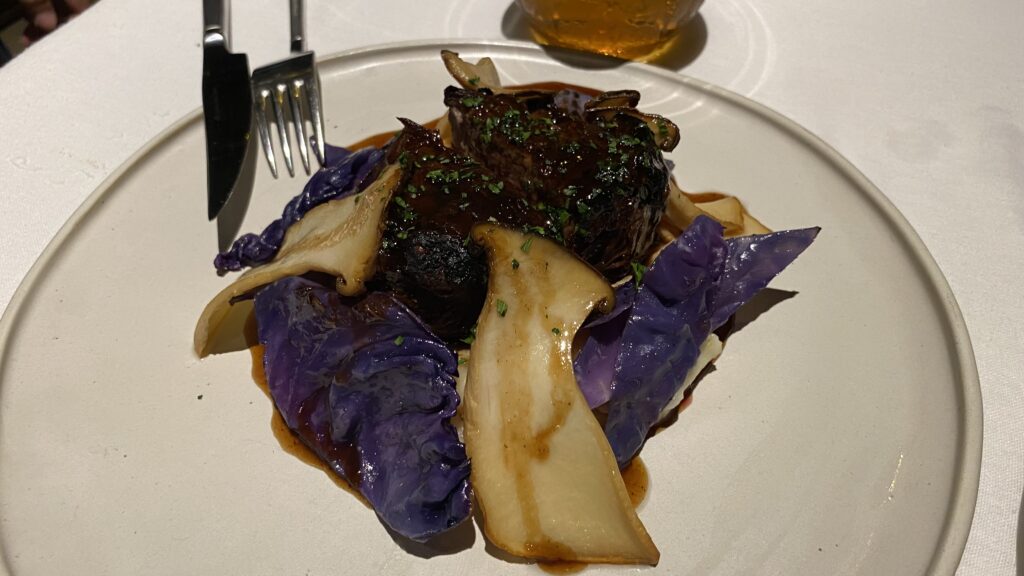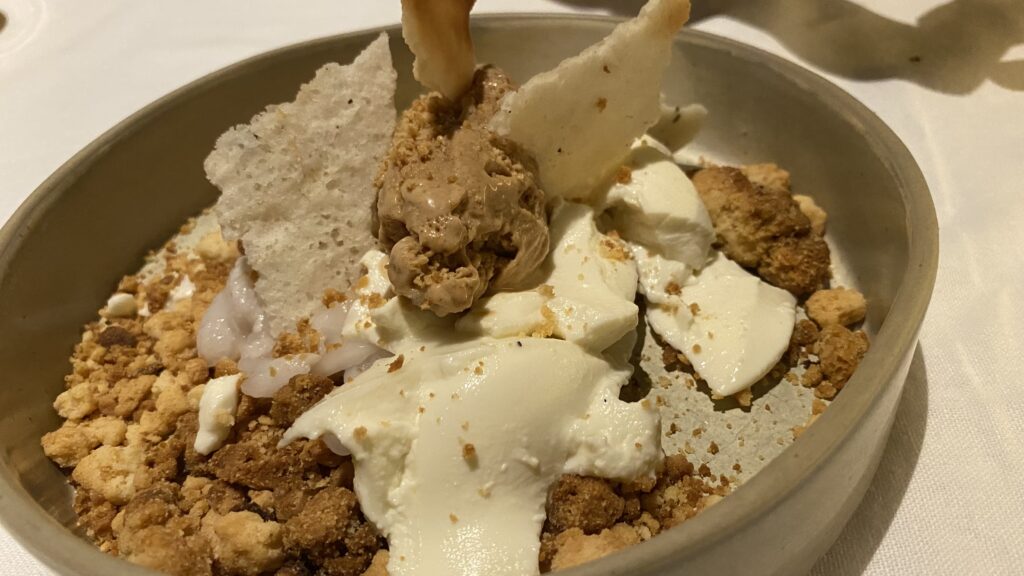 Samira's kitchen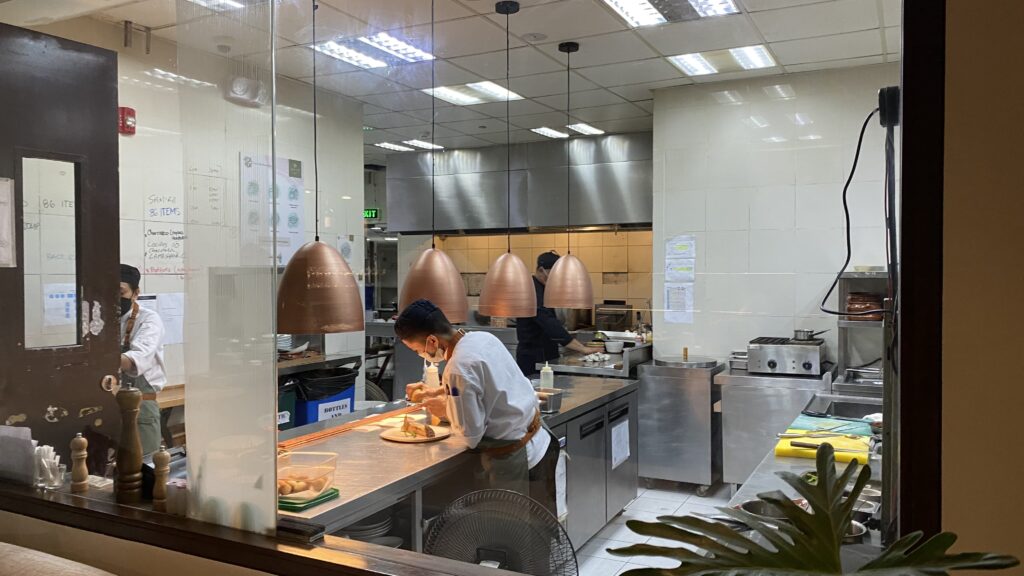 We walked down from the restaurant to our room.  It was a short leisurely walk.  The temperature has dropped a bit and it was so pleasant to be outdoors at these hours.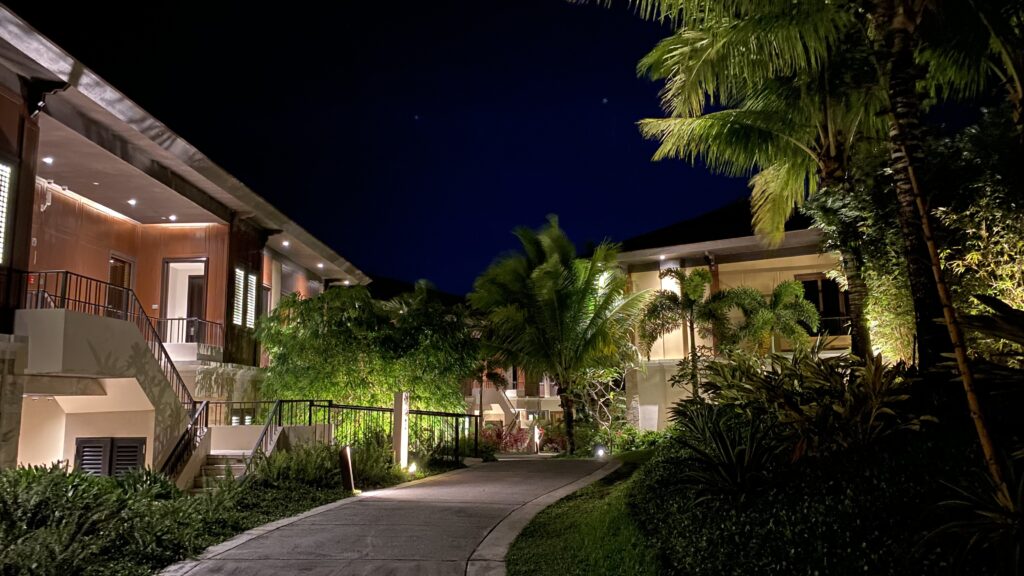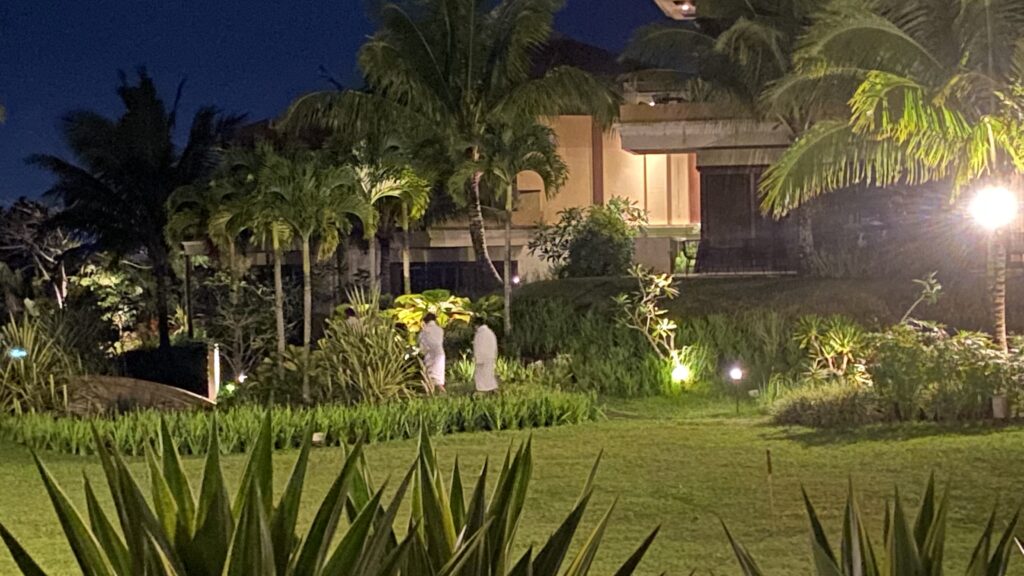 Ready to dive in.  Oyen and Derrick went to the pool for a quick dip while the oldies called it a night,