(Delayed post)
April 22, 2022, Friday
A golf cart brought us to the cluster where our rooms are.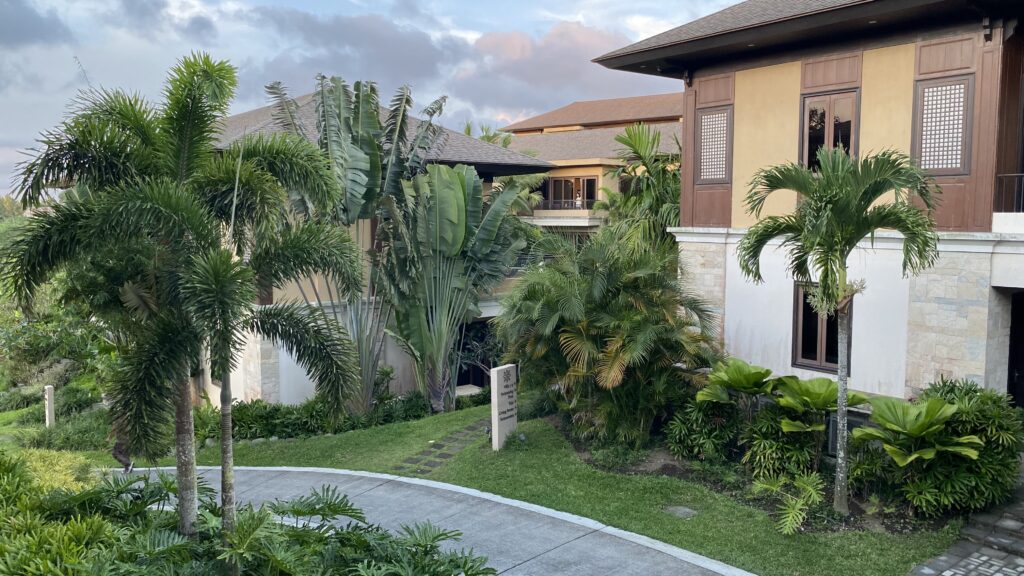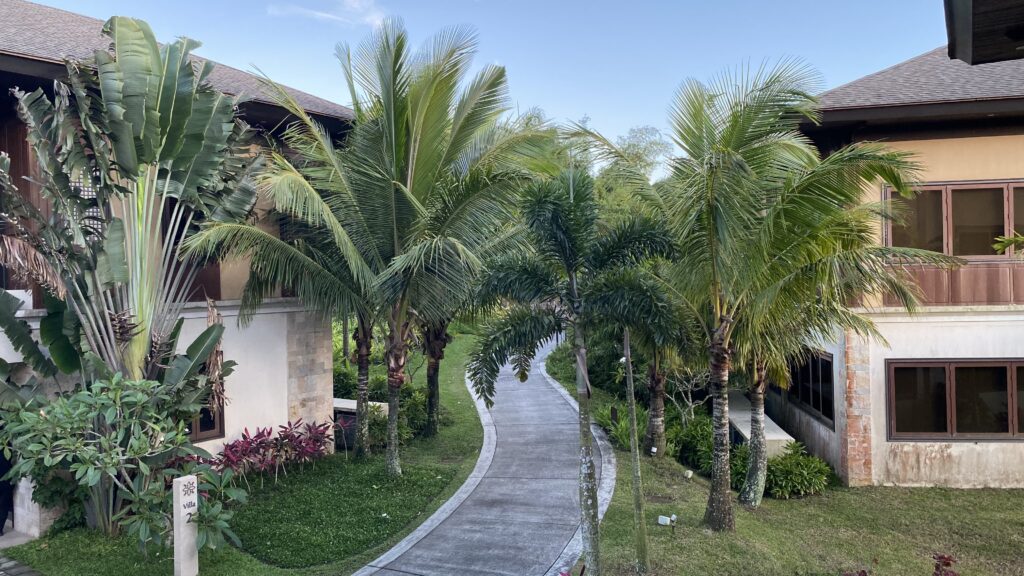 Oyen booked two rooms. One is a one-bedroom suite, and the other one is a studio.  The one-bedroom suite has a spacious living room, one big bathroom and a powder room, a kitchen, balcony.  It's very large and well appointed.  It could fit a whole barangay.  Oyen asked us to choose where we wanted to stay,  I picked the smaller one with two beds para cozy.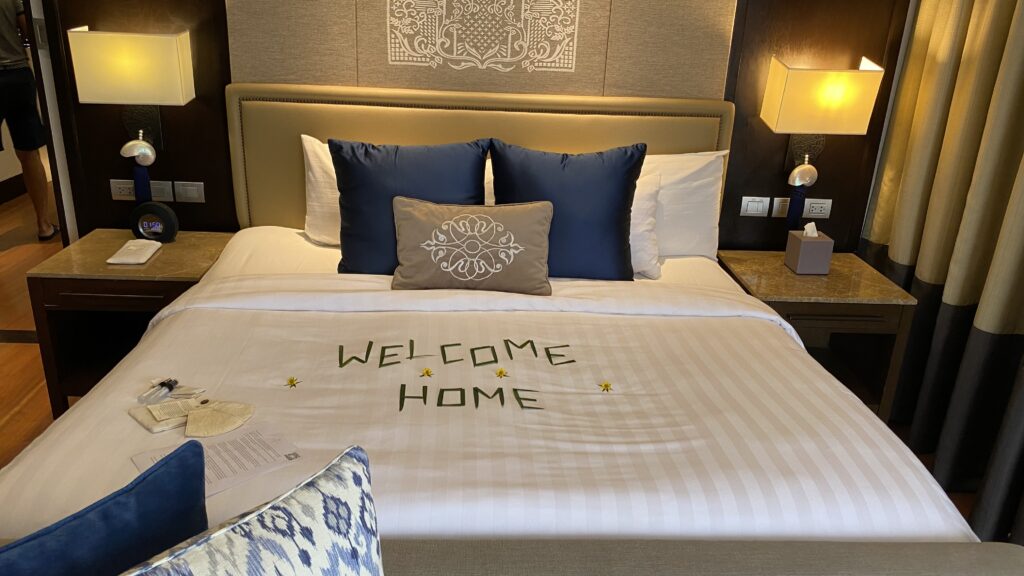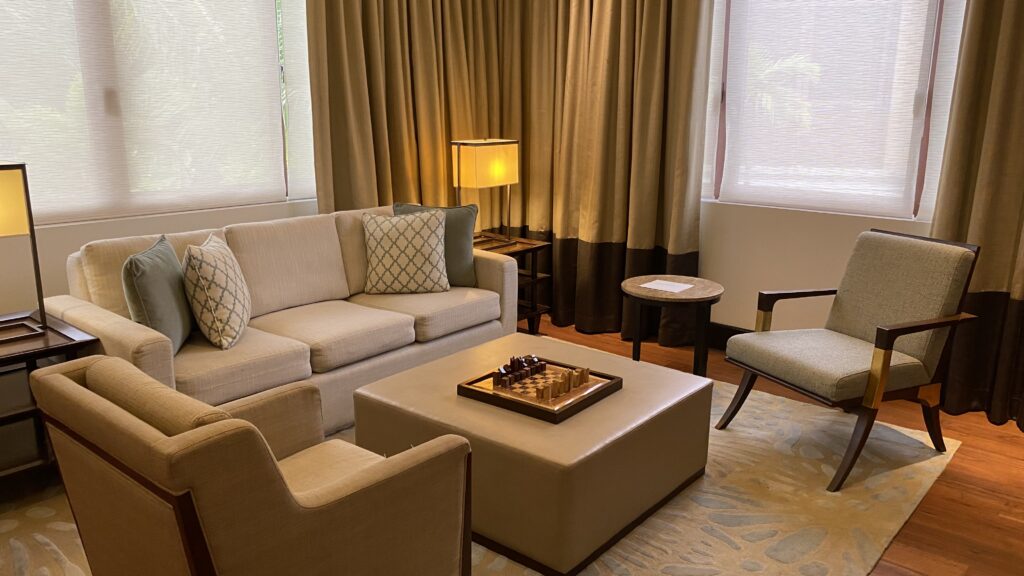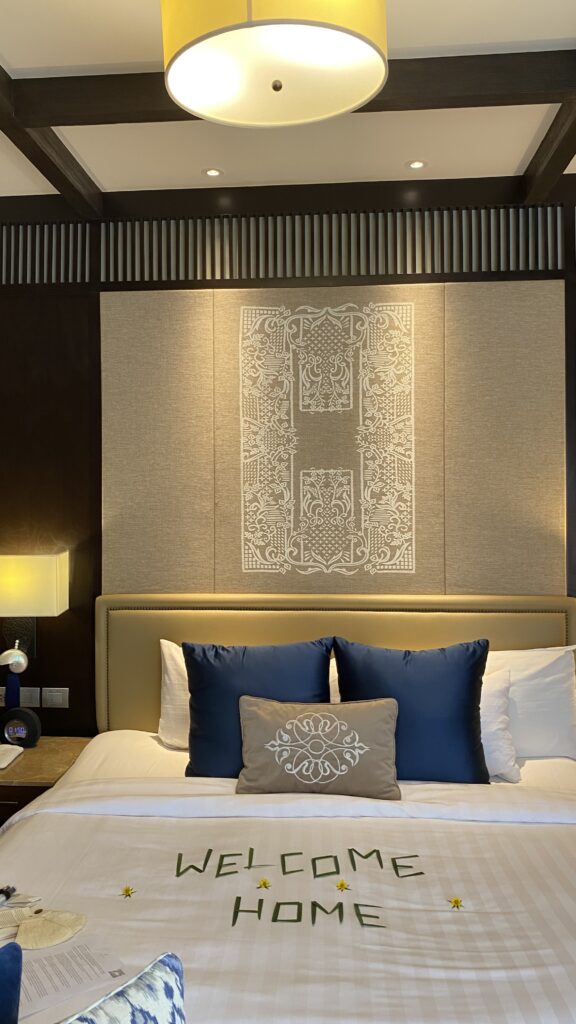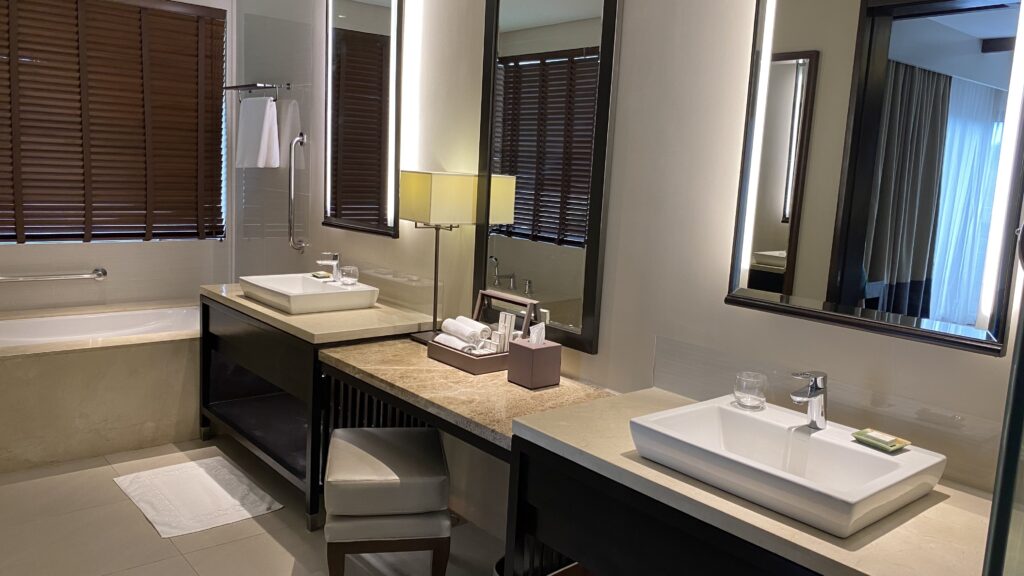 d  I picked the smaller room but large enough for two people.  Edmund sleeps early (9 pm) and wakes up early (4 am) while I sleep late (12 midnight) and wake up late (around 7 am).   Better to have separate beds so we don't wake up each other.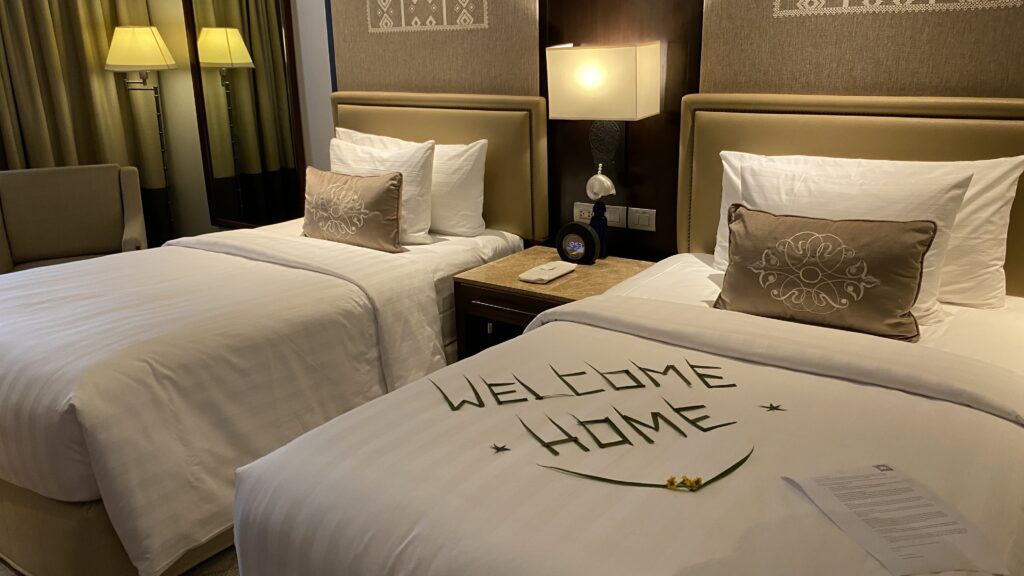 There's a couch that doubles as a twin bed for a third person.  Kasya dito si Nyke.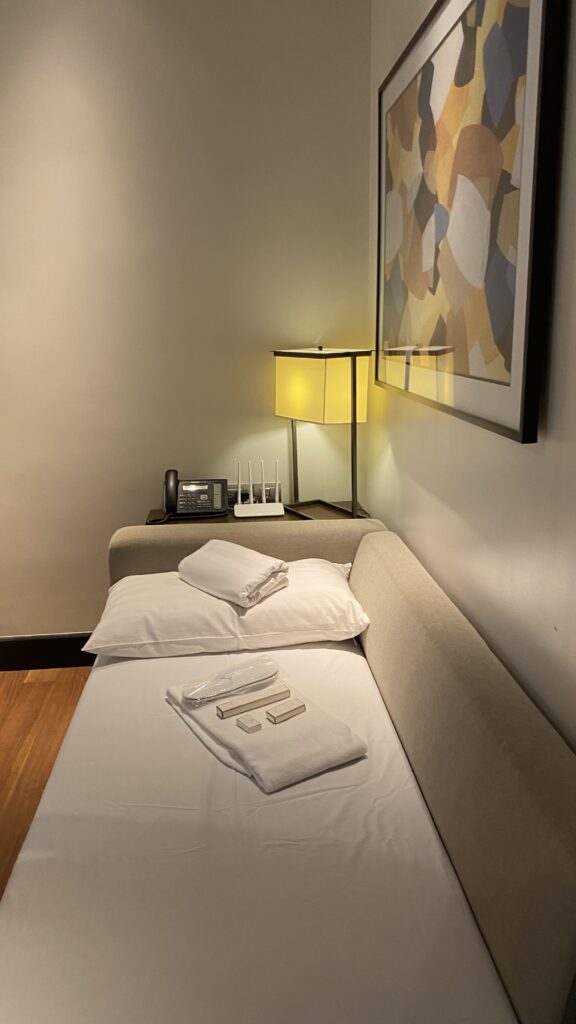 The headboard is falling off.  Baka bumagsak eh tamaan ang bumbunan ni sweetheart.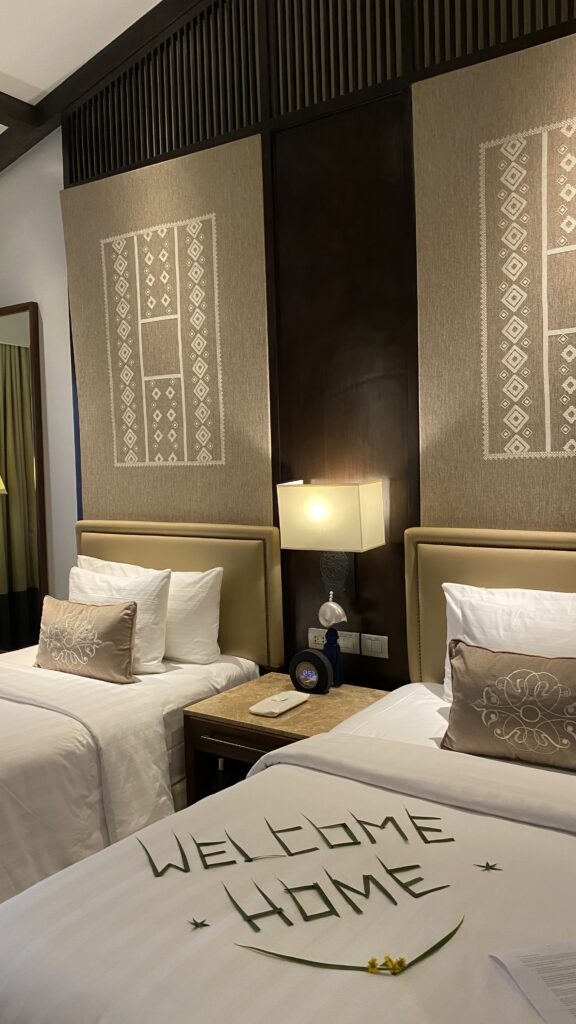 I was the only one who drank all the welcome drinks:  fresh watermelon mint juice and citrus drink.