August 5, 2021
Elmer, Det, and their adult kids Loel and Bea de Leon live in Manila. Except for Bea, they are currently here in California visiting relatives and hanging out at their happy places.
It's always nice to see familiar faces when we are in a foreign country. And here are photos of our simple dinner and get-together.
Mom and son could be mistaken as boyfriend-girlfriend.  Partners in crime, dining and travel buddies,  shopping duo, Det snd son Loel are the best of friends. Loel is her mother's rock and confidante. To have a son who's sweet, loving and kind is a true blessing.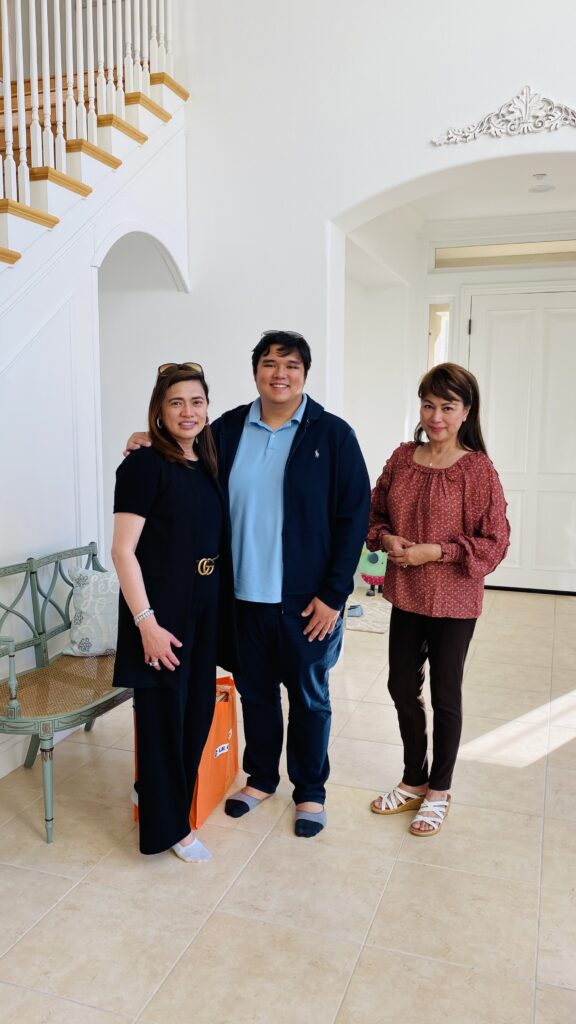 I didn't prepare the outdoor seating area because it was chilly and I didn't think anyone would want to hang-out there but the boys liked it outside better.  Mga golfers kasi.
Rey (Det's uncle), ECY, Don Elmer, Loel, and Odie (younger brother of Elmer).   They were asking formbeer but we didn't have beer so ECy brought out a bottle of scotch instead.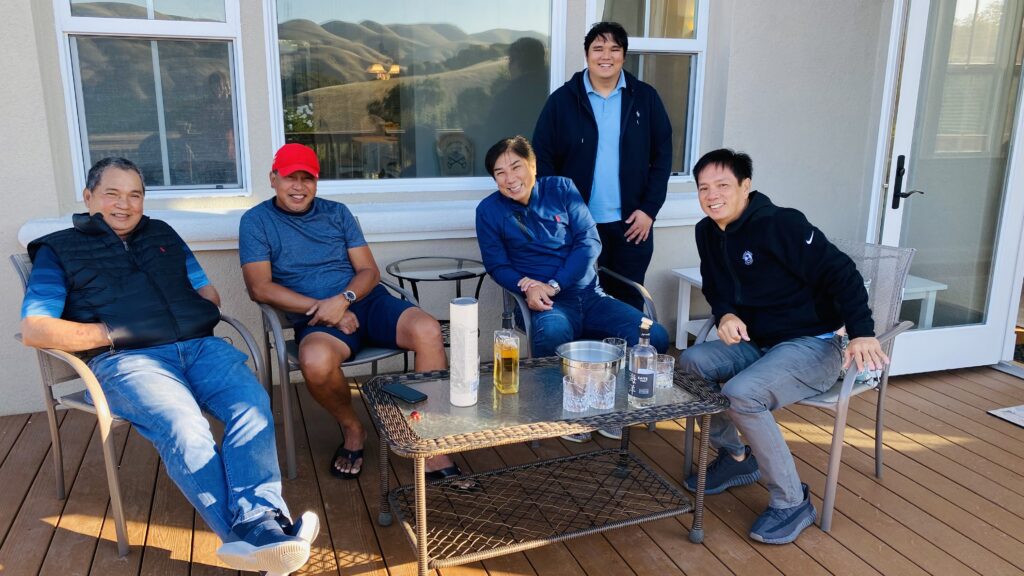 Det, son Loel, her uncle Rey. Celebrity daughter Bea de Leon who plays professional volleyball is in Manila fulfilling her commitments.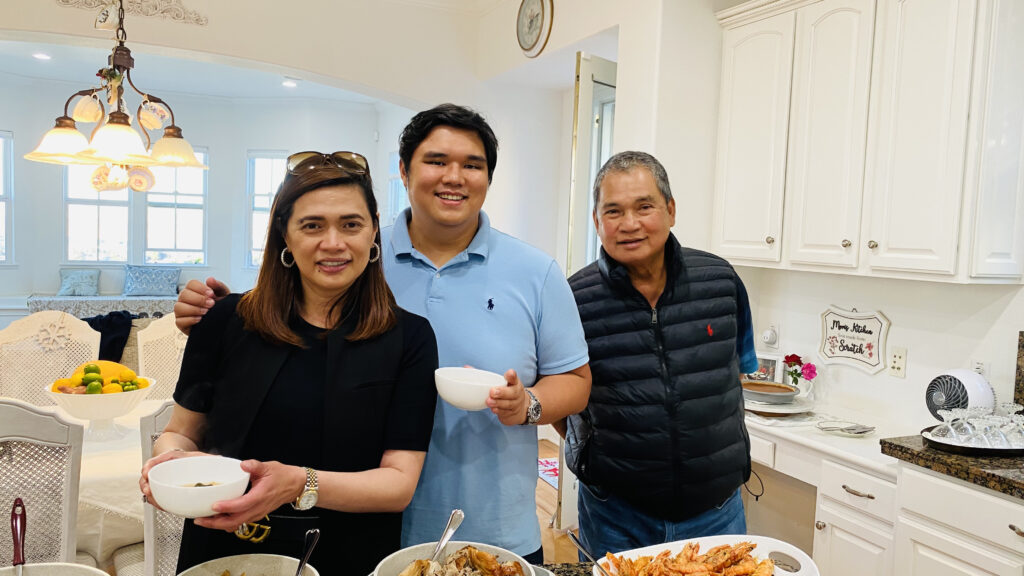 Nyke liked my simplified sinigang and the guests did too.


Loel with his dad Elmer.  Lahat sila matangkad.  Bea must be 6-footer too.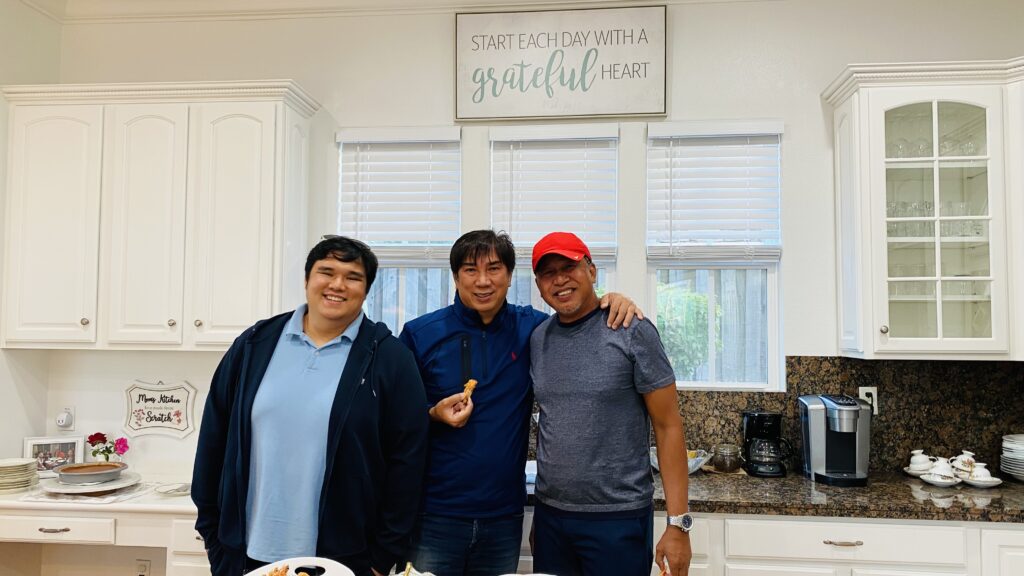 It's gratifying to see guests eating well and feeling comfortable.

Proud to show his three newly  planted grape vines.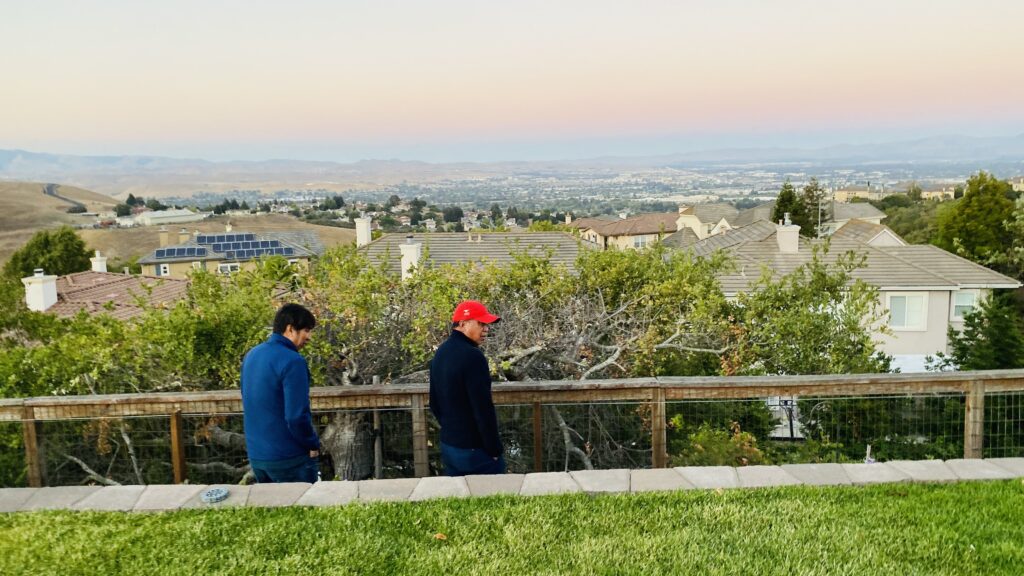 Edmund and  Don Elmer met 12 years ago through common golf friends.   We were together in Scotland in 2017 where they joined the Golf Week in St. Andrews.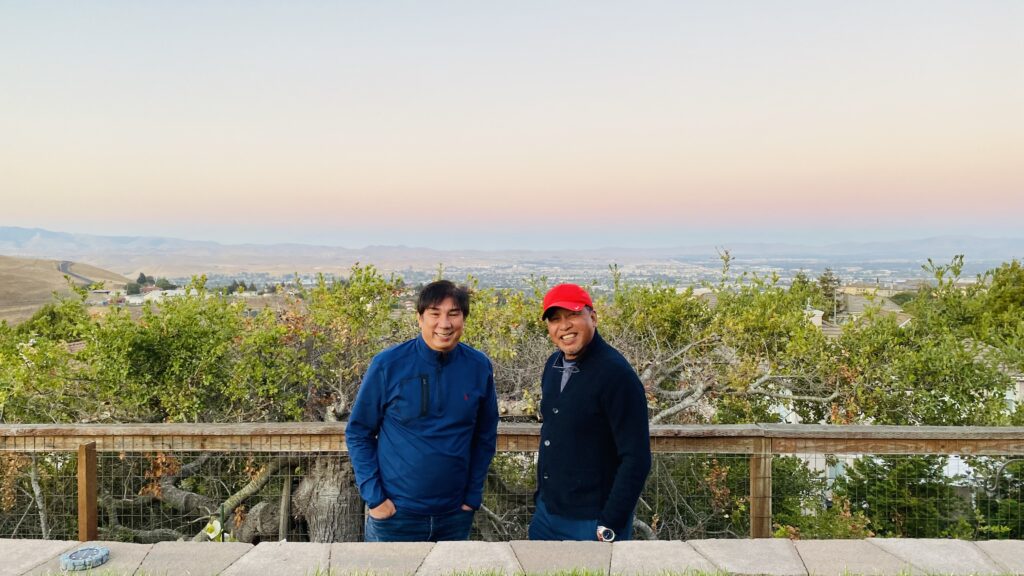 Don Elmer, Edmund, Odie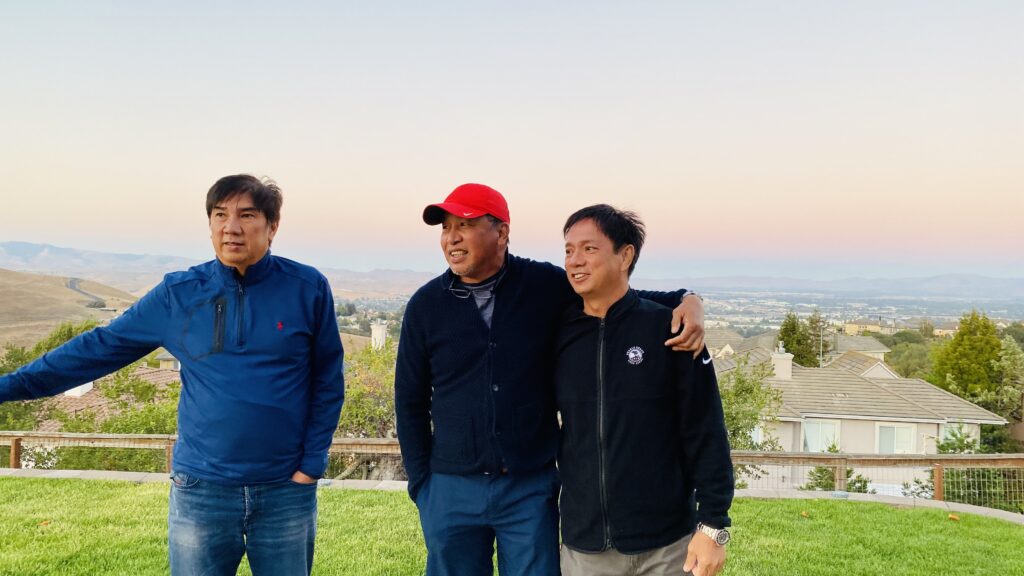 Rey is based in the Bay Area and he and Edmund met while playing golf with common friends.  Small world.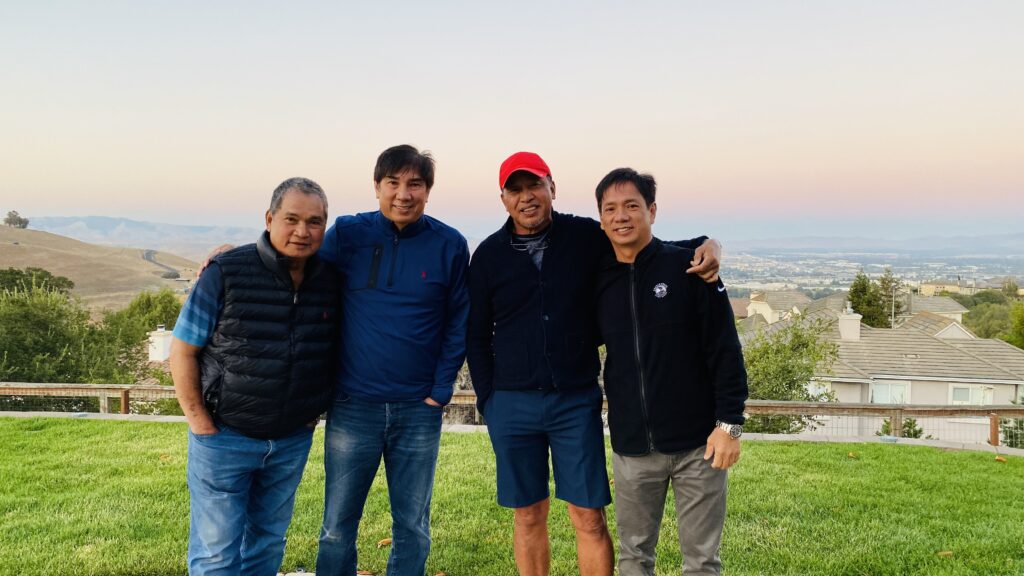 It was too cold outside so the guys gave up and sat inside.  Nalasing na yata sa scotch kaya umuwi na agad.  With our guests gone,  I could now enjoy a slice of the best eggpie in the whole world.