December 20, 2021,  Monday
I didn't expect that the airport would be full-packed tonight. I thought people were afraid to travel by plane due to covid risks.  No wonder it was difficult to move our flight schedule.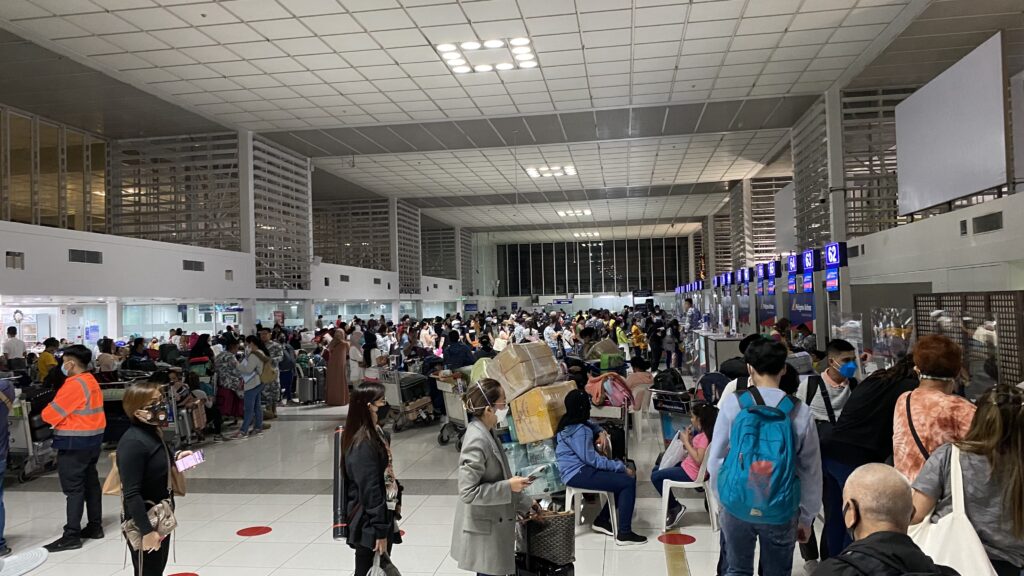 Maybe just like we, they too needed to travel to be with their loved ones.


With viruses that don't seem to go away, it's getting to be more and more difficult to travel with all the additional rigid requirements imposed on travelers.  More so for older people like us, mabilis na kami mapagod, mangawit, rayumahin.

There's no more buffet table at the Mabuhay Lounge. You may order from the a la carte menu and the food attendants would bring the food to your table.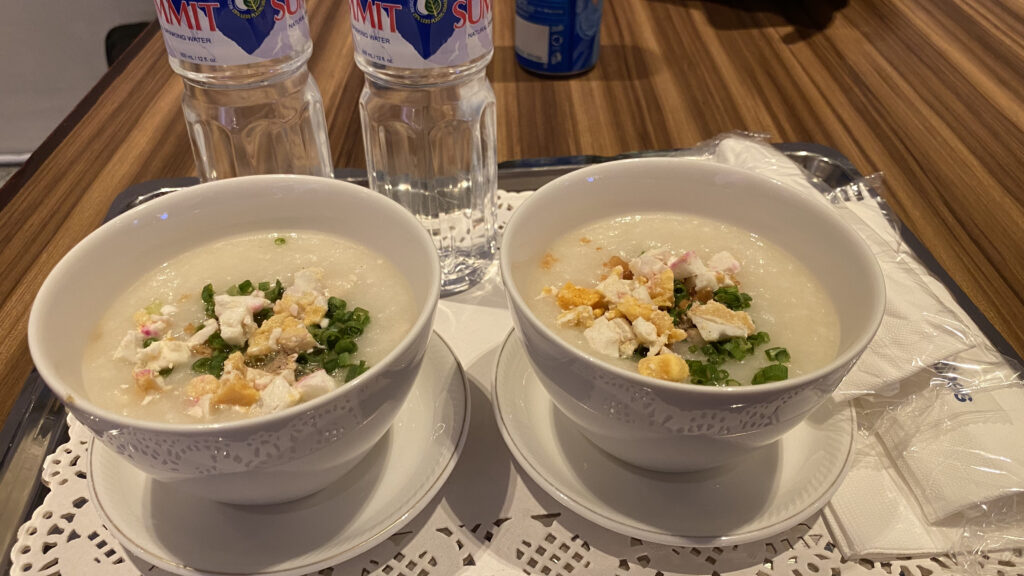 My personal porter was dressed to the nines, with a pair of fancy blue shoes.  Mukhang bagung-bago.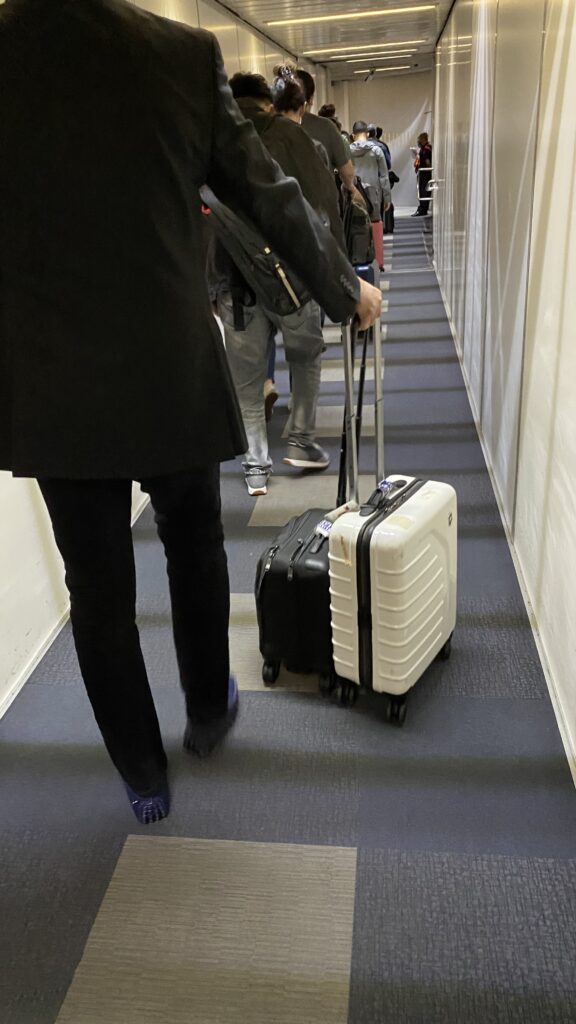 With the escalating crime in California, I decided not to wear a watch or fancy bling-bling.   Also,  luxury handbags attract attention from the wrong people.  Dapat sa America, brandless, cheap, bags na lang.  I noticed some female passengers carrying Birkin, LV, Chanel, etc.  As long as they don't go to public places in LA or SFO.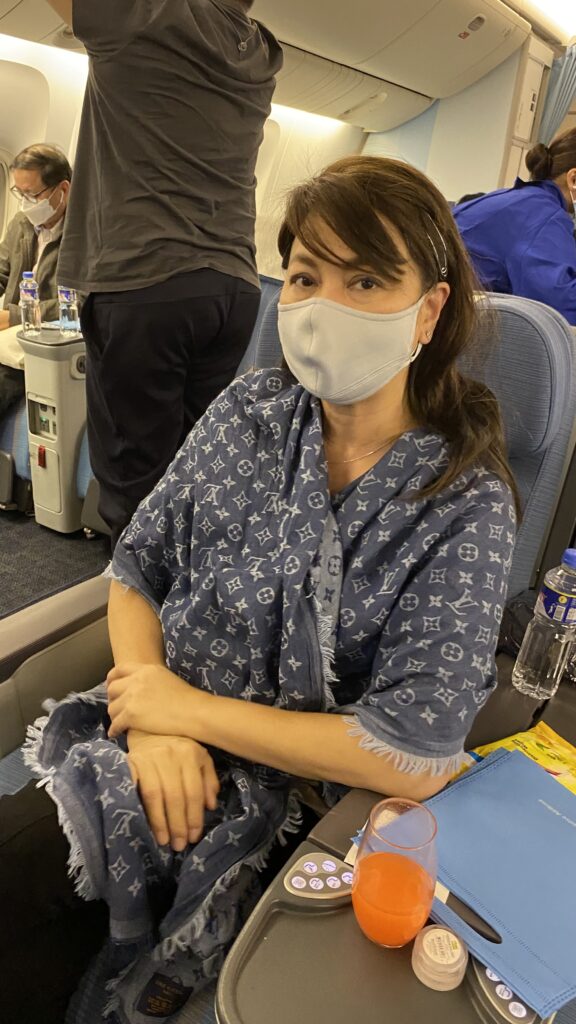 I am tired and looking forward to a good sveral hours of sleep  and a relaxed and smooth flight.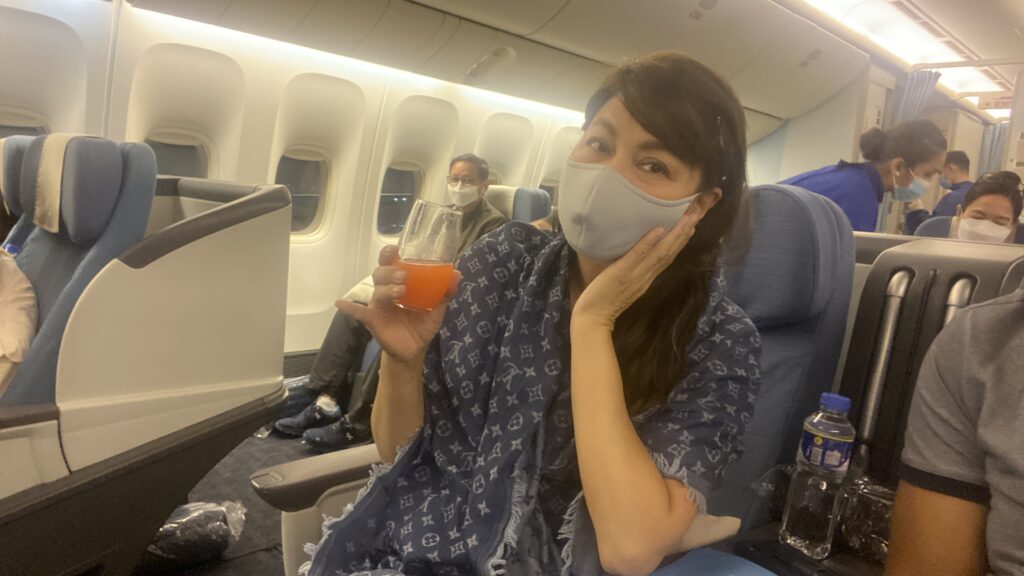 The tv screen is smaller.  This plane seems luma na.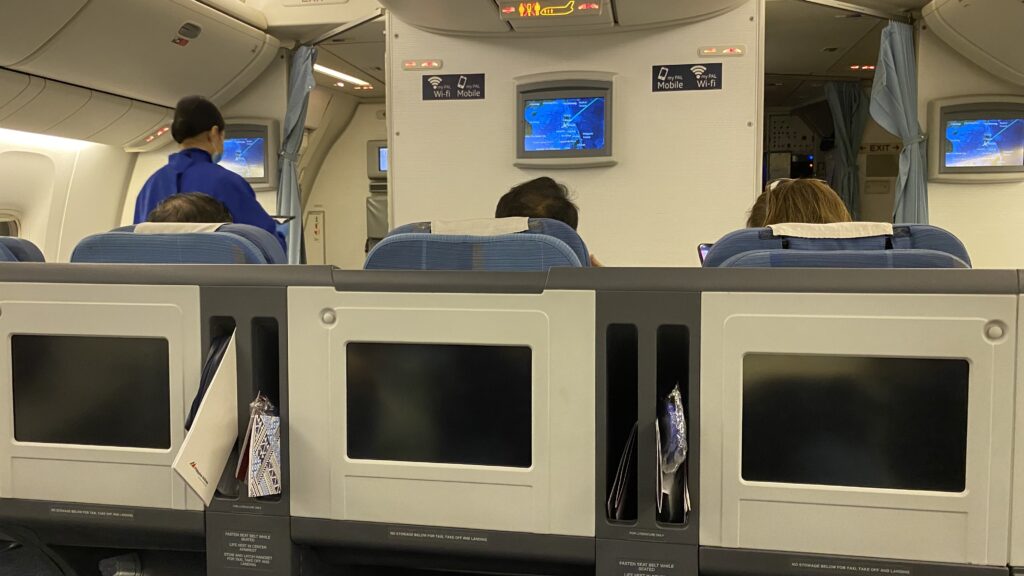 I brought a very luma tote bag, siguro 10 years old na or more.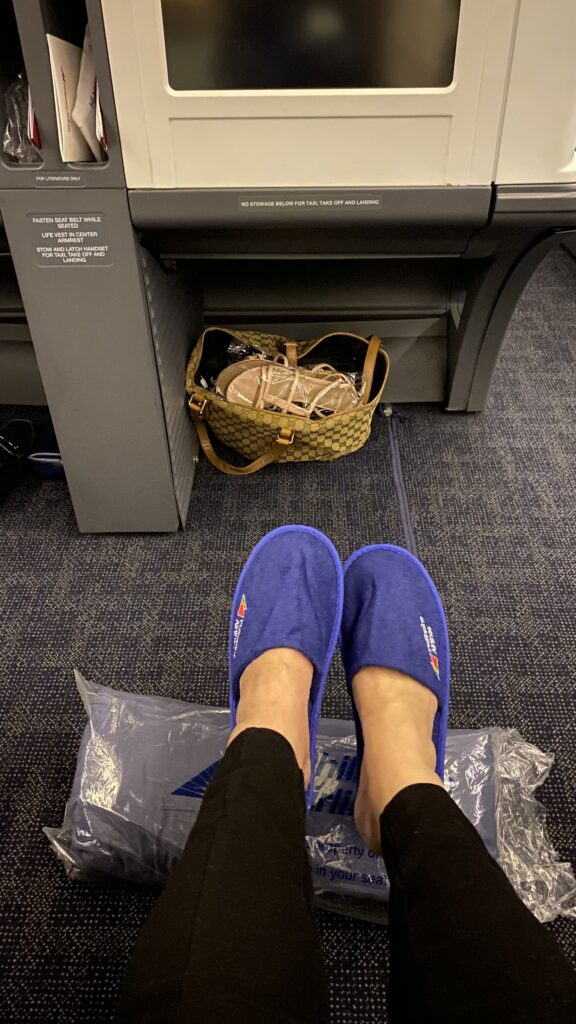 Caffe latte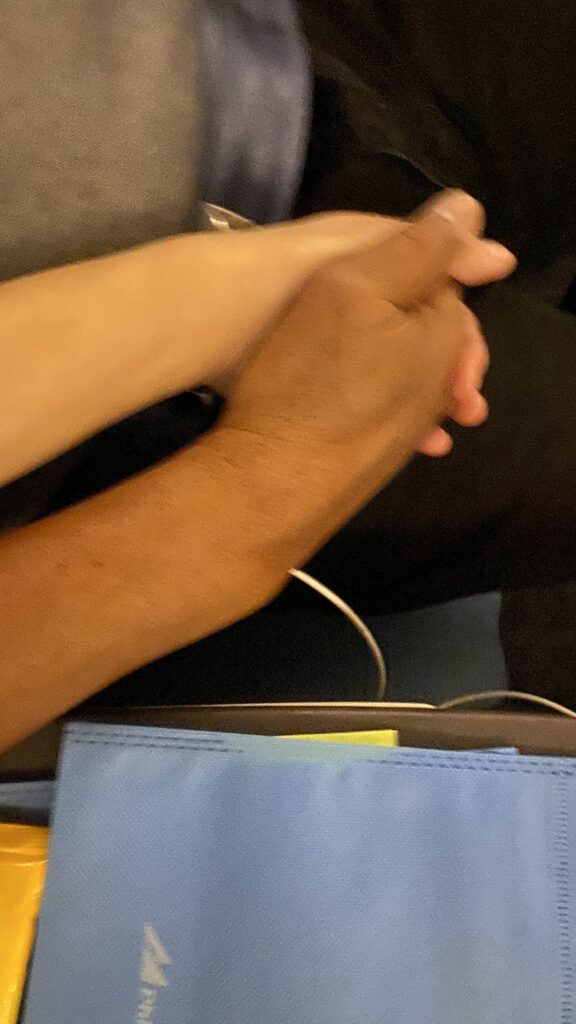 He forgot to sanitize daw our tables and seats. Inwas worried he might knock down the glass of red wine.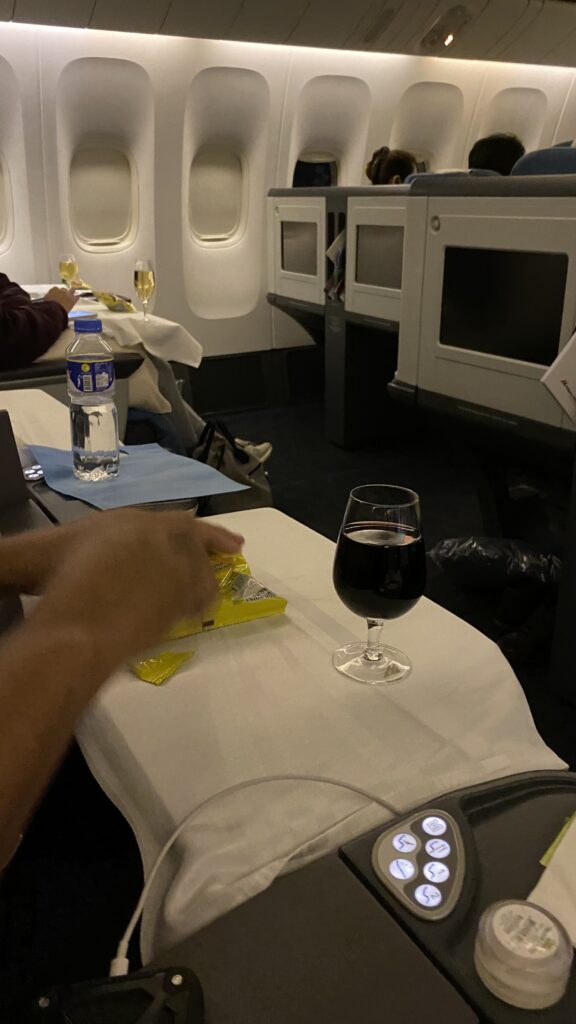 We were seated beside PAL director Leo Alejandrino.  He very kindly asked our opinion about PAL's service, food, etc.  My family is a Philippine Airlines loyalist and we always look for something positive when we fly.  We appreciate the delicious meals, the competent setvice, etc.  We just feel home and at home.   PAL is our country's flag carrier kaya  we should patronize it and our government must throw their all out support behind it.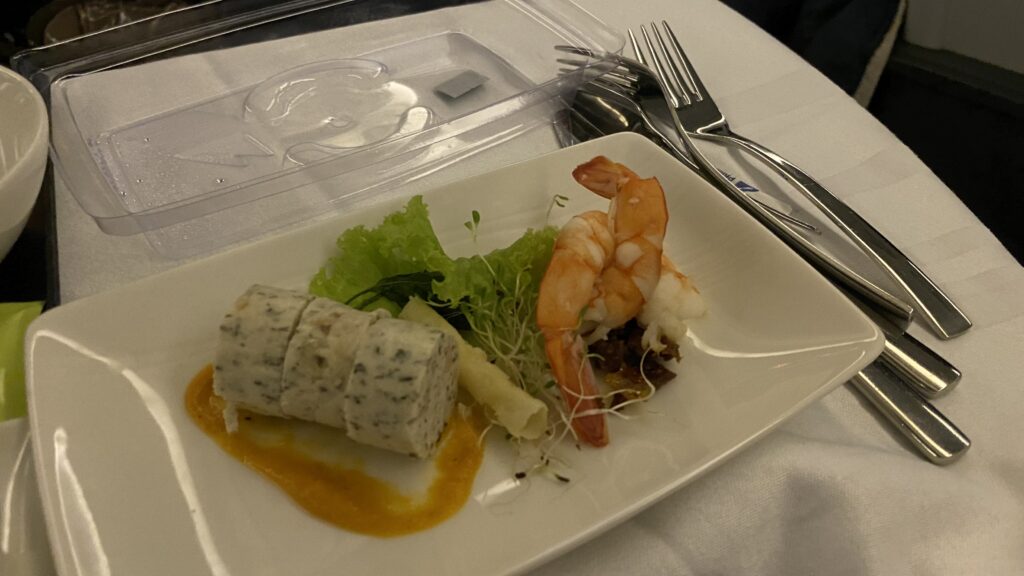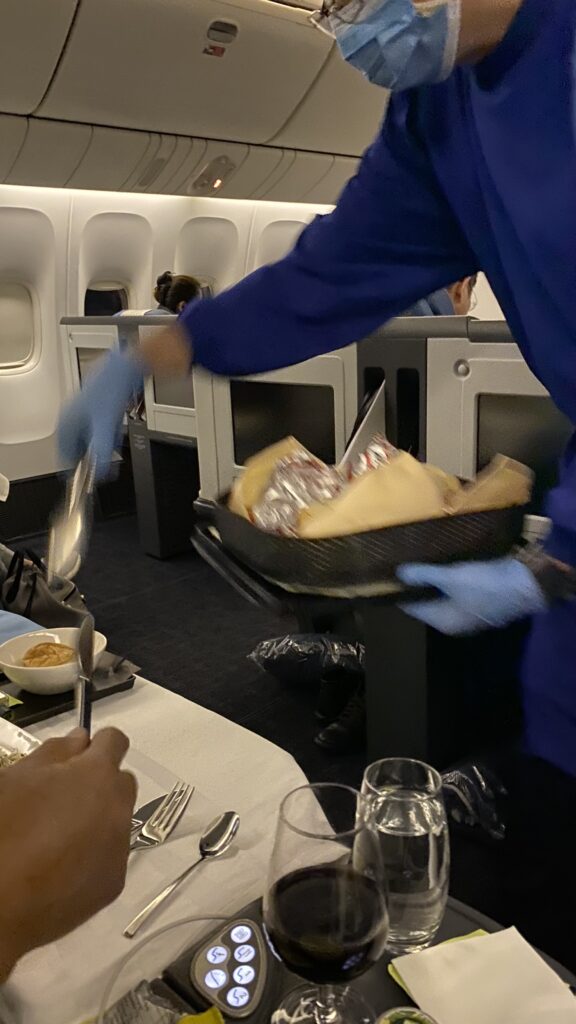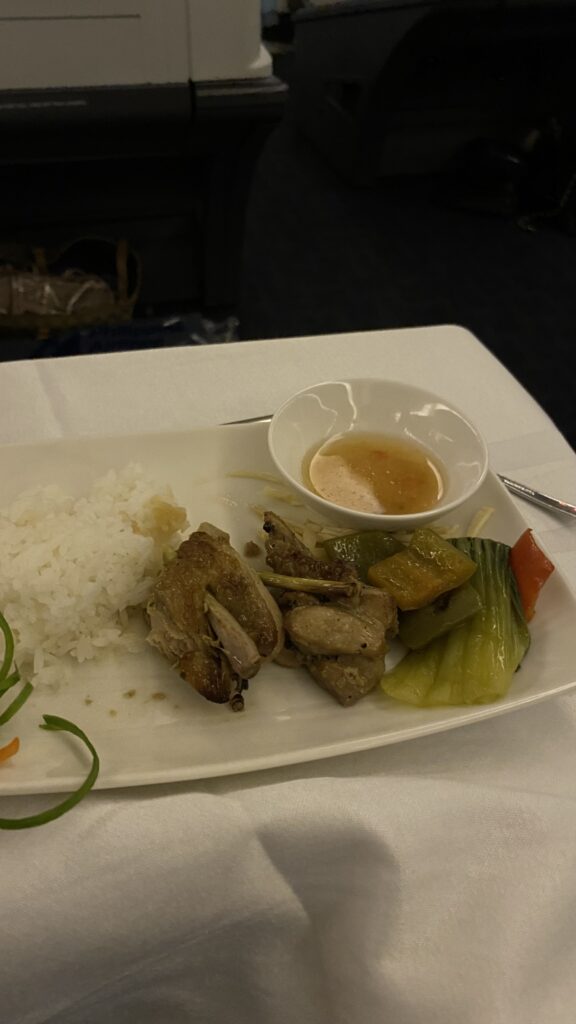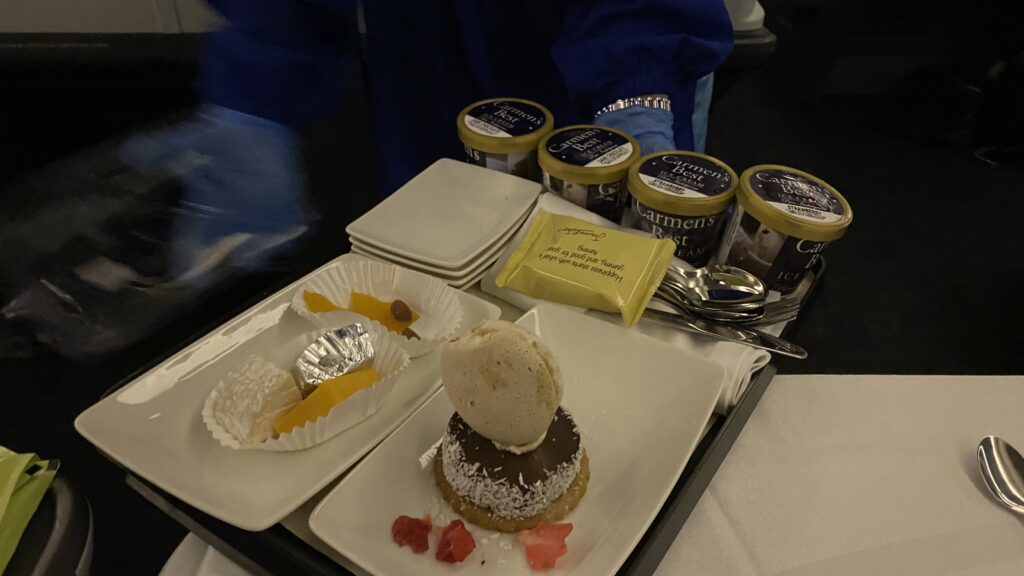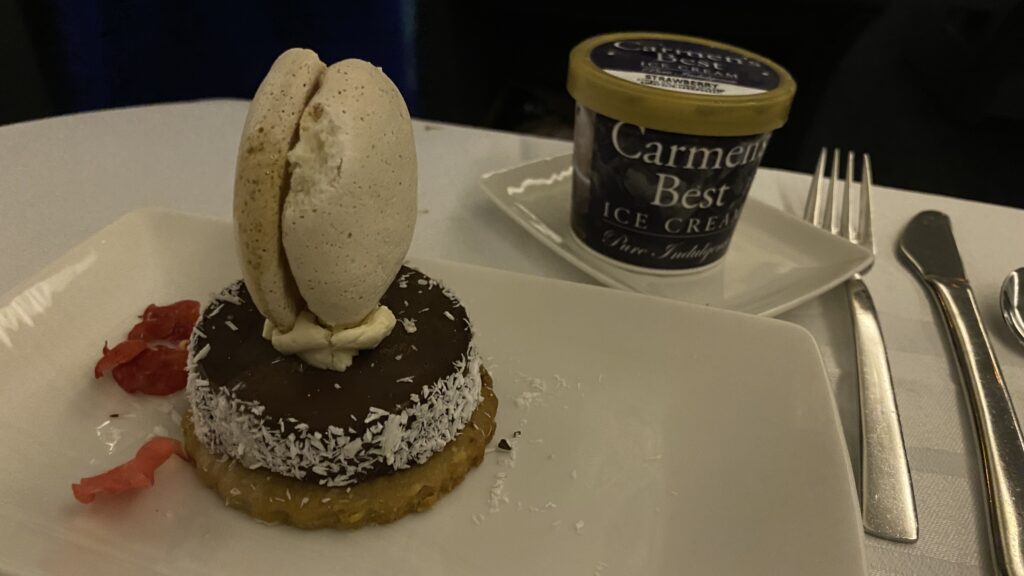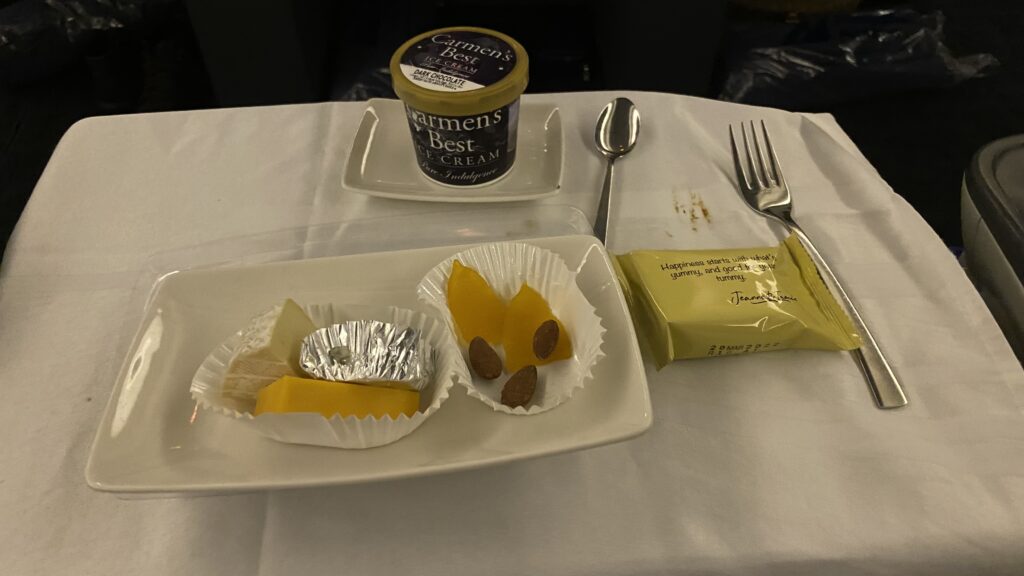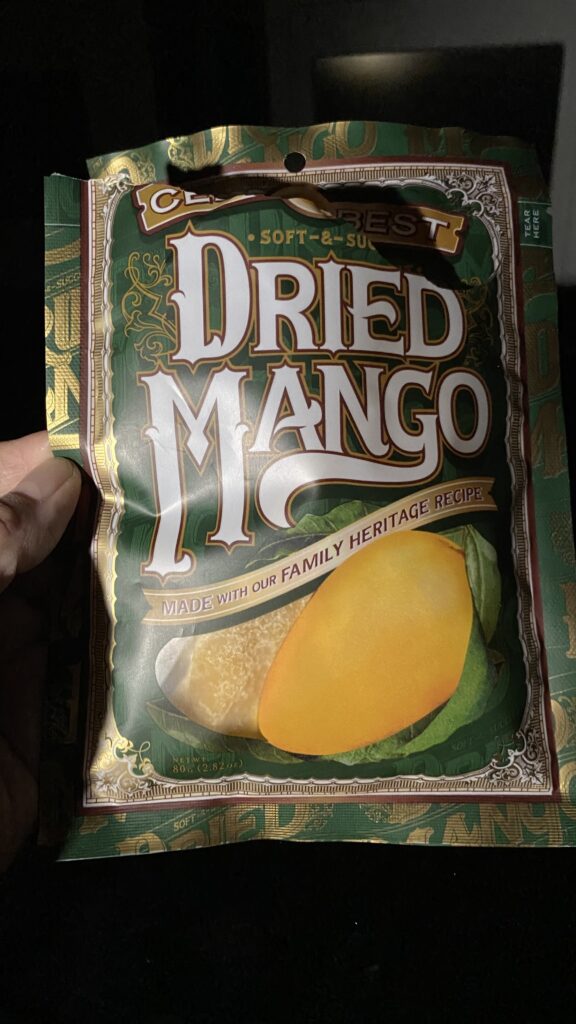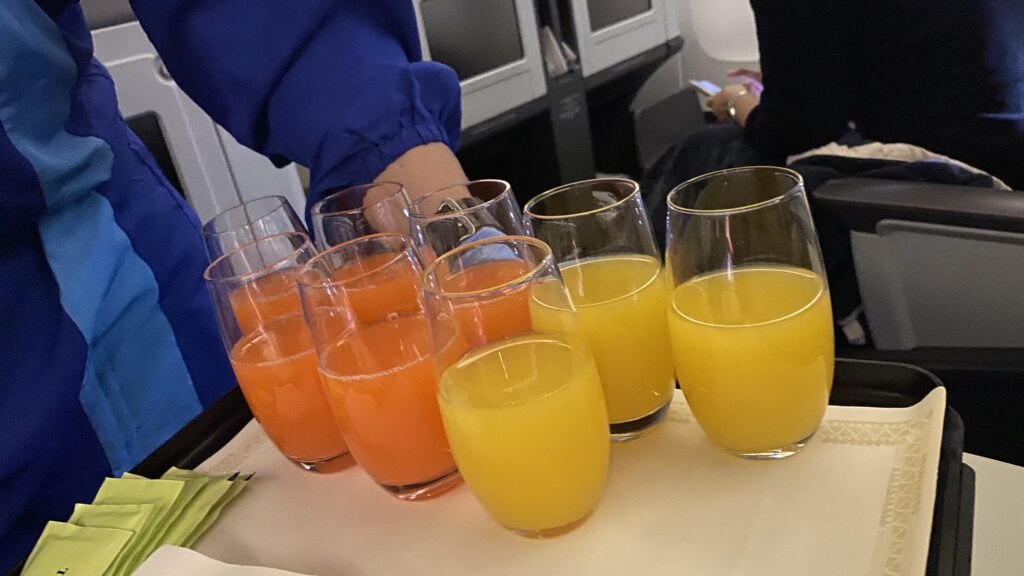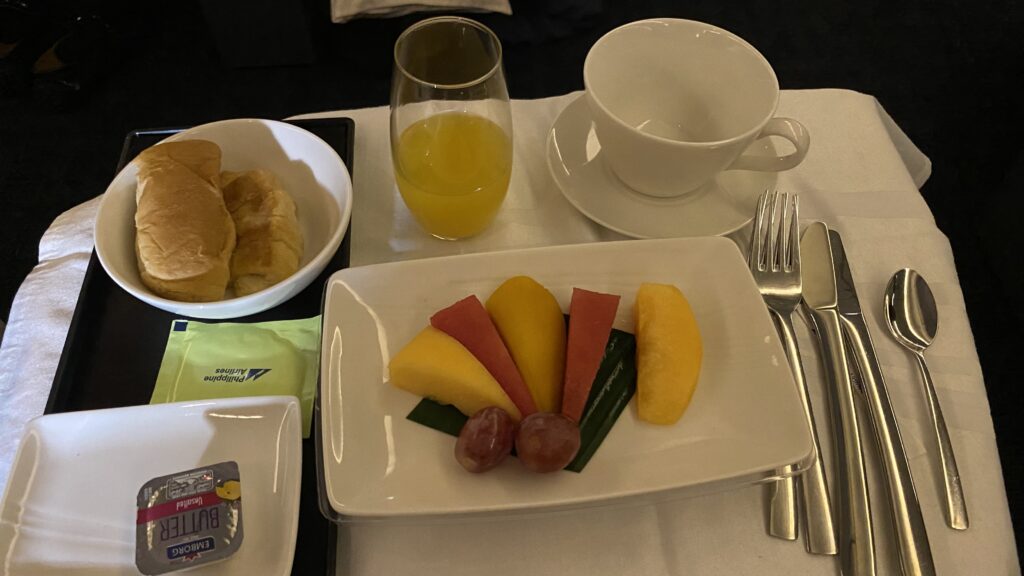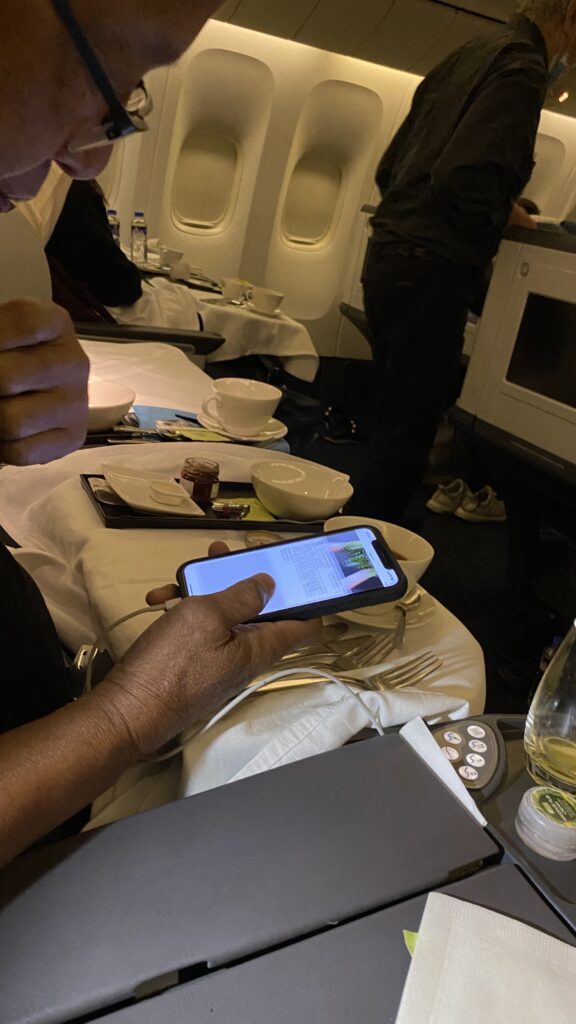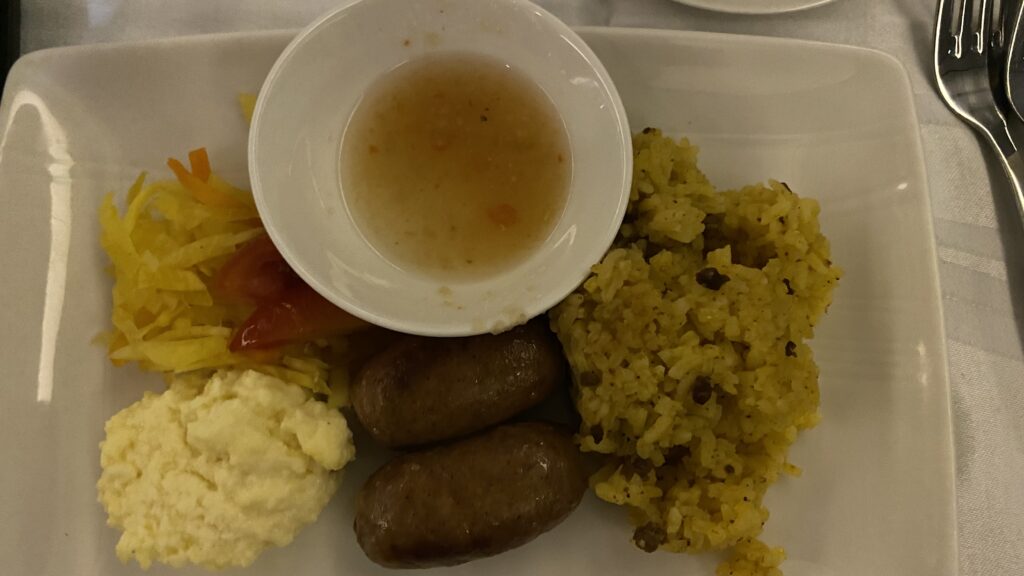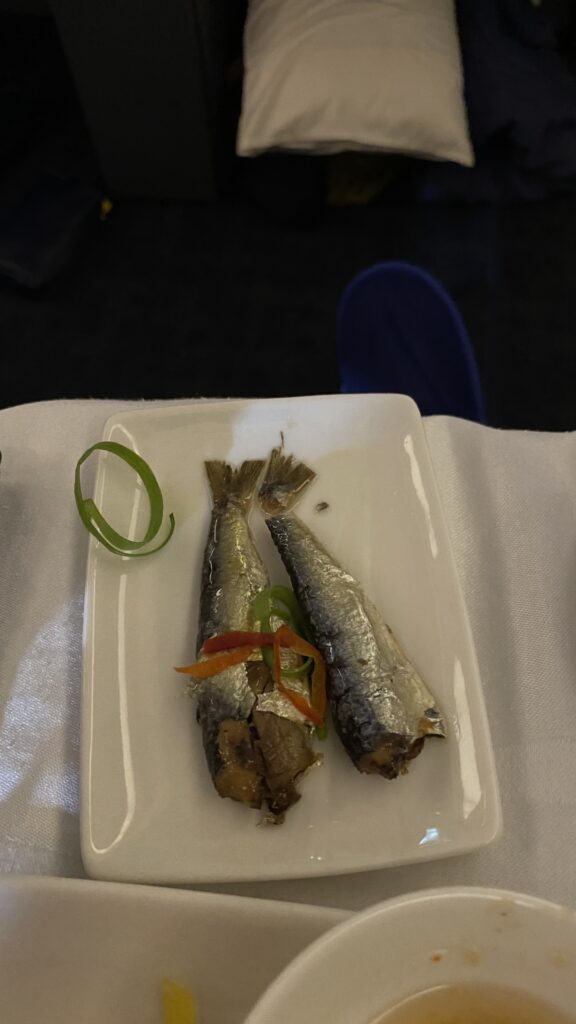 One of the changes in PAL is how they handle the baggage claims. Years ago, my luggage would come out of the conveyor first. Ahead of the flight crew's. Ahead of all others. I didn't have to wait. It's been several years that I haven't seen my luggage come out first. There's no more distinction. Minsan halos tapos na lahat, wala pa yung akin. Natatabunan.