December 20, 2021
We arrived safely in California. The flight was a bit shaky which caused me jitters but all told, it was a good flight. I just wished Philippine Airlines pilots say something before, during, and after the turbulence. This would make the passengers confident that pilots are fully aware and informed of the flight conditions, including the weather. With other international airlines, the pilots inform us beforehand that there is an expected turbulence say 20 minutes into the flight, which would last for 10 minutes and it would be mild or moderate. Something like that keeps us relaxed. Sa PAL parang pipi yung mga piloto. Yung walang kaabug-abog eh bigla na lang aalog ang eroplano na hindi namin alam kung anong nangyayari.
We're back here in America for the holidays. To host the Tan Family Christmas lunch.  To get our booster shots.  To help renovate Kuya Lito and Dimple's kitchen.  To pick our lemon and kalamansi fruits.  To see the gazebo I ordered in July.  To visit my parents' grave. To visit Mochi.  To visit my siblings and their families. To hang out with Nyke.  To be with him on his birthday.   Plus syempre golf, eat, shop, sleep.
10:12 pm
We had hot beef wanton noodle soup welcoming us.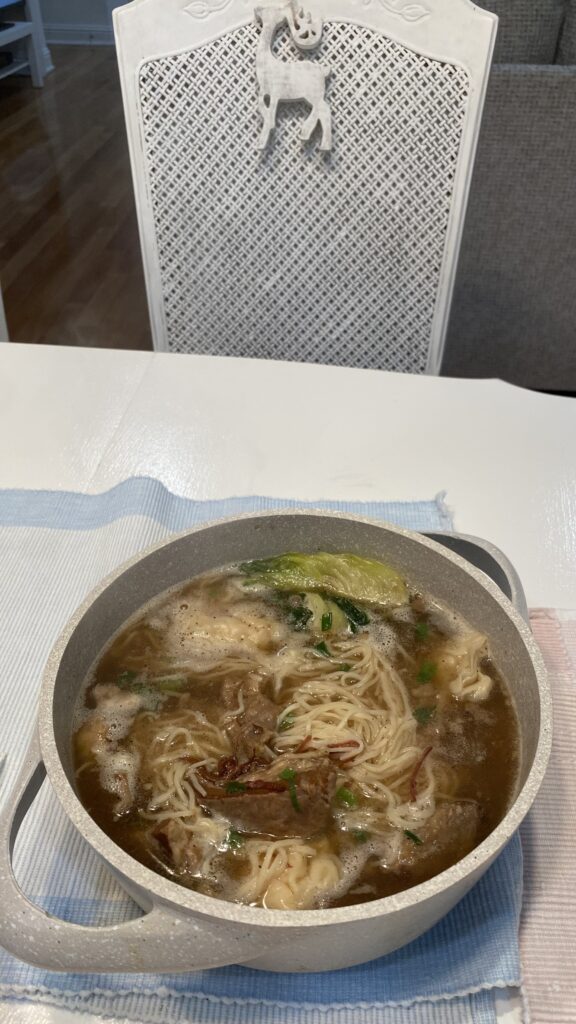 The house is clean and orderly. Thanks to our Latina house cleaner Erika.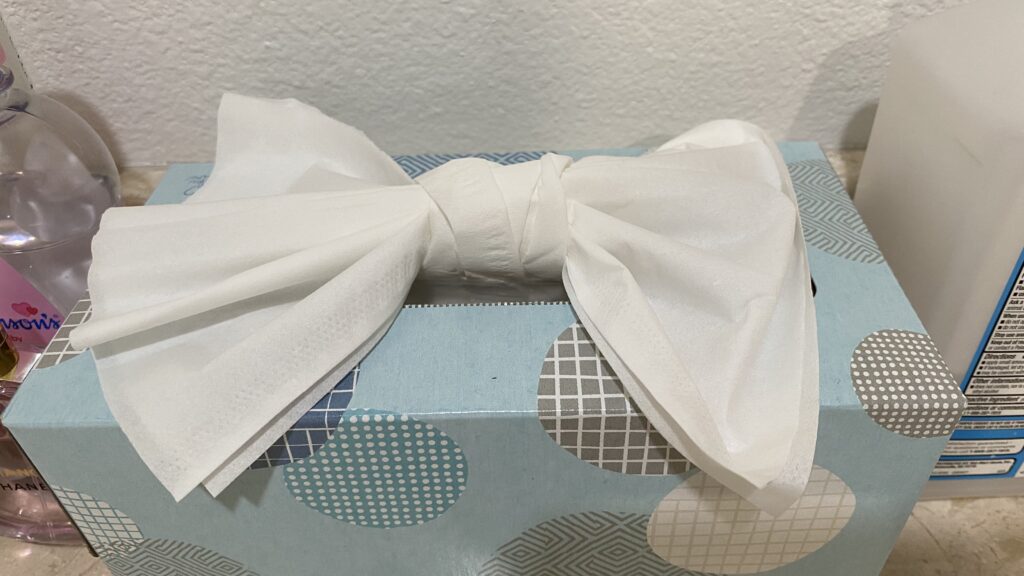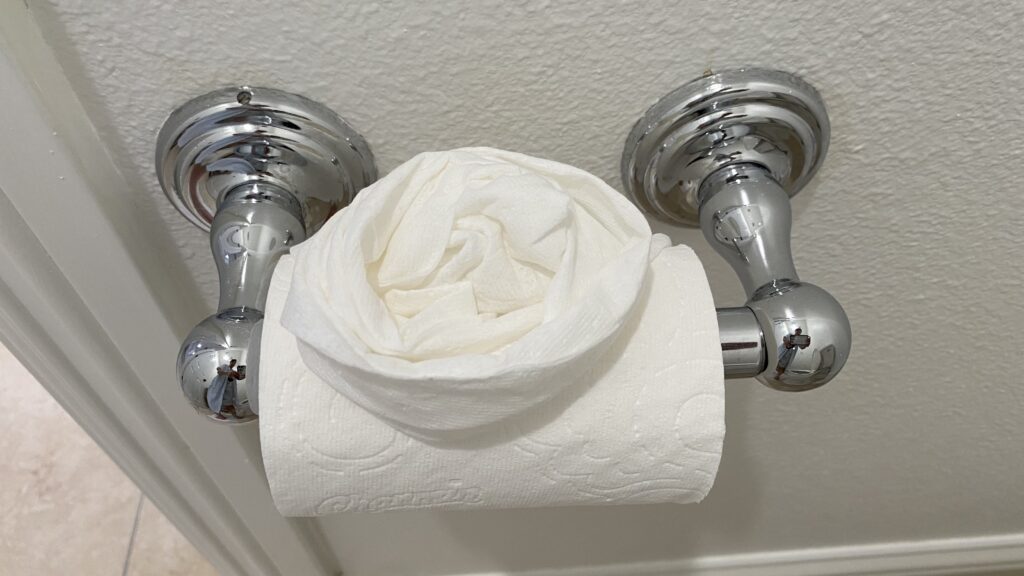 December 21, 2021 12:30 pm
Ay naku, may jet lag pa ako, ayaw ko pa maglaba. Welcome to American living. Sangkatutak na labada.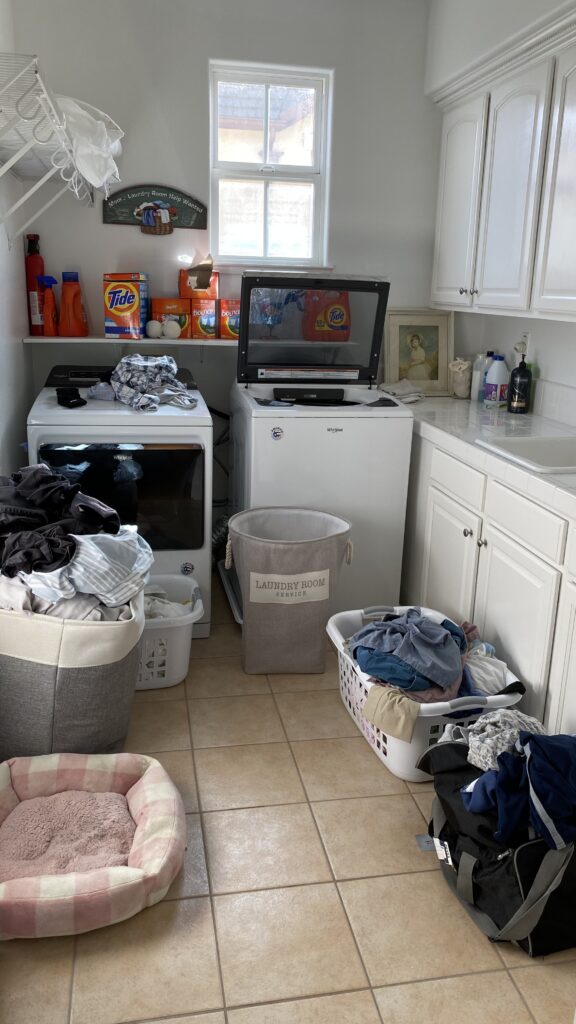 Even if it's winter, Edmund's flowers are blooming still.

The hydrangeas (milflores) are full of flowers but many look frozen.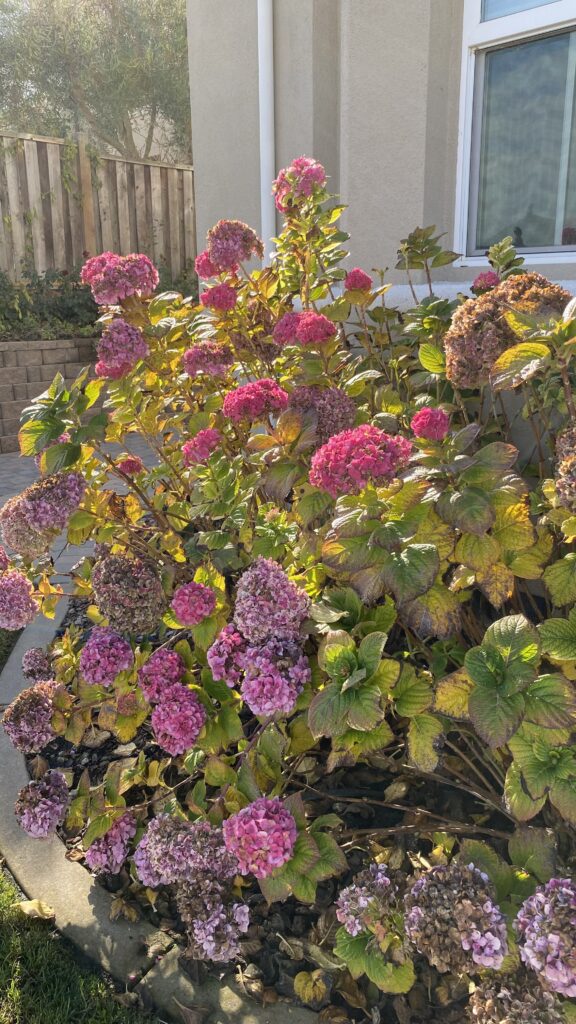 And this is my gazebo. I ordered it in July. Delivered in August. Finished installation, roofing, painting, in September. It came out perfecto. Cute! I hope this last for 10 years para medyo sulit naman ang gastos. Sana hindi ito liparin ng hangin.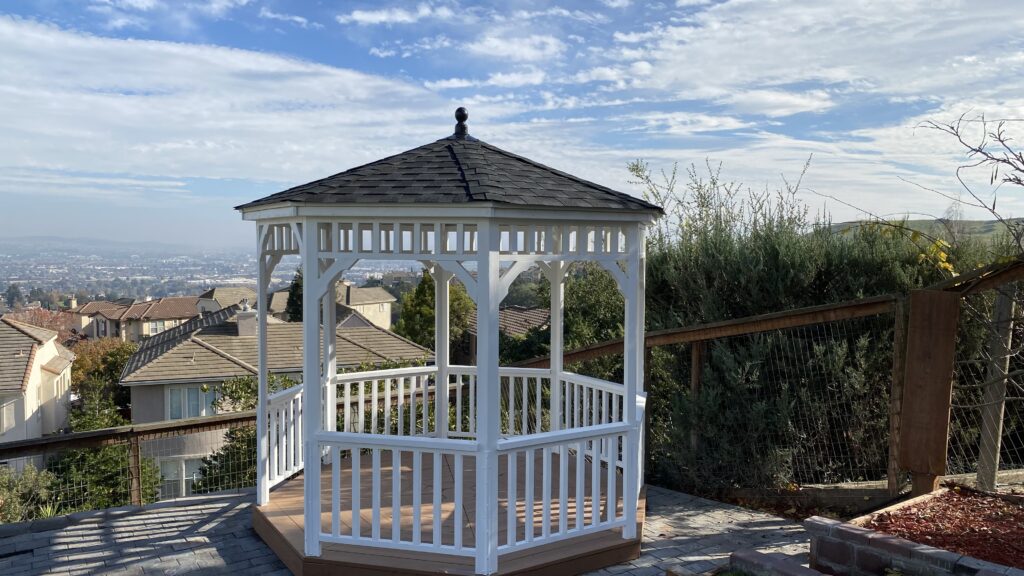 This roasted chicken from Safeway Supermarket is for Mochi. I was shocked at how payatot she is. We were only away for 4 months and yet she had lost considerable amount of muscles, parang buto't balat kasi she's very picky daw. Masyadong pihikan and she's 14 years old na rin, mahina na.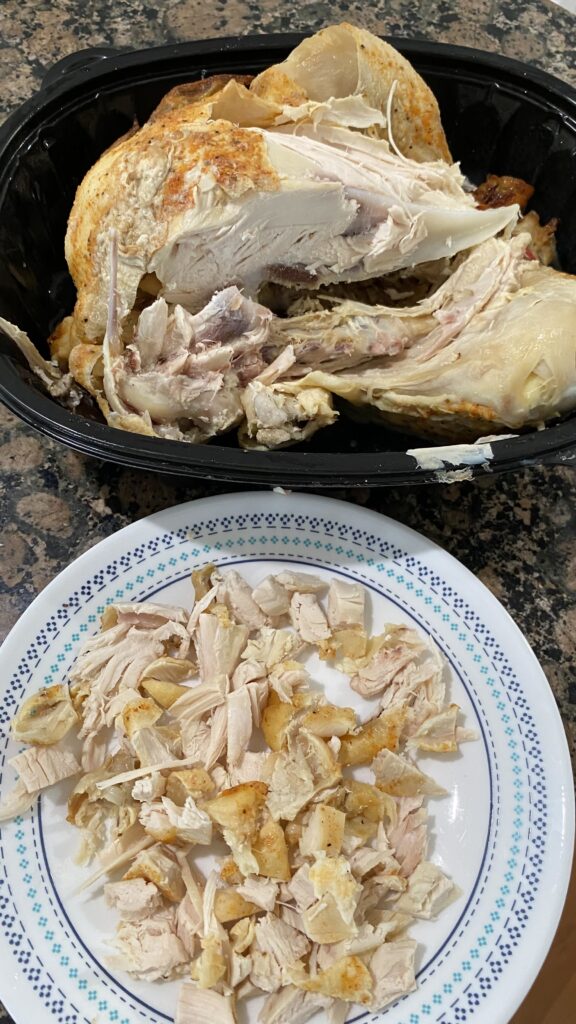 My goal is to feed her as much as I can so that before we go home to the Philippines, she would gain back one pound.
1:16 pm
1:16 pm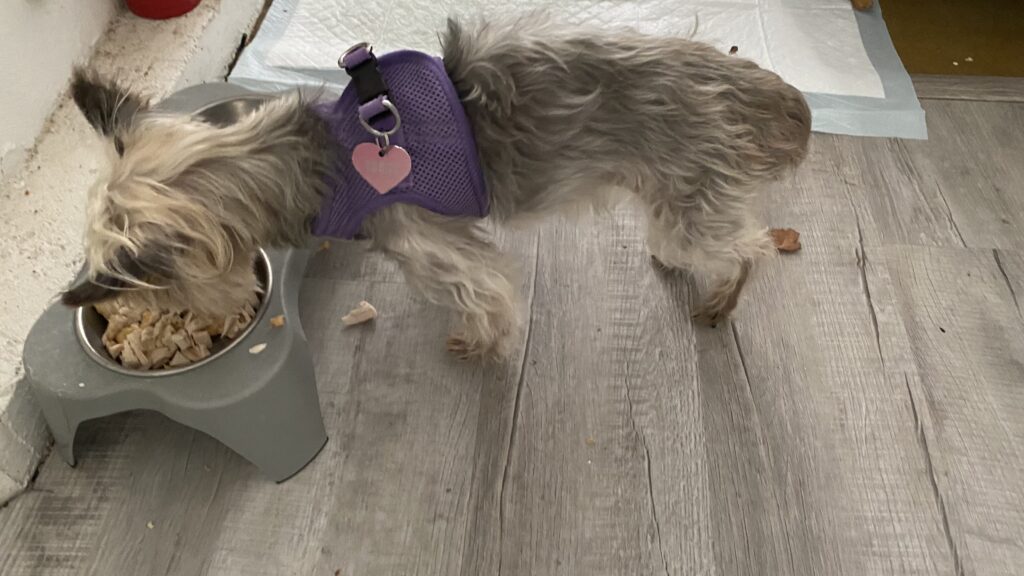 Hearty salad for dinner 7:47 pm
Mine was tuna salad nicoise.


Edmund's steak with asparagus.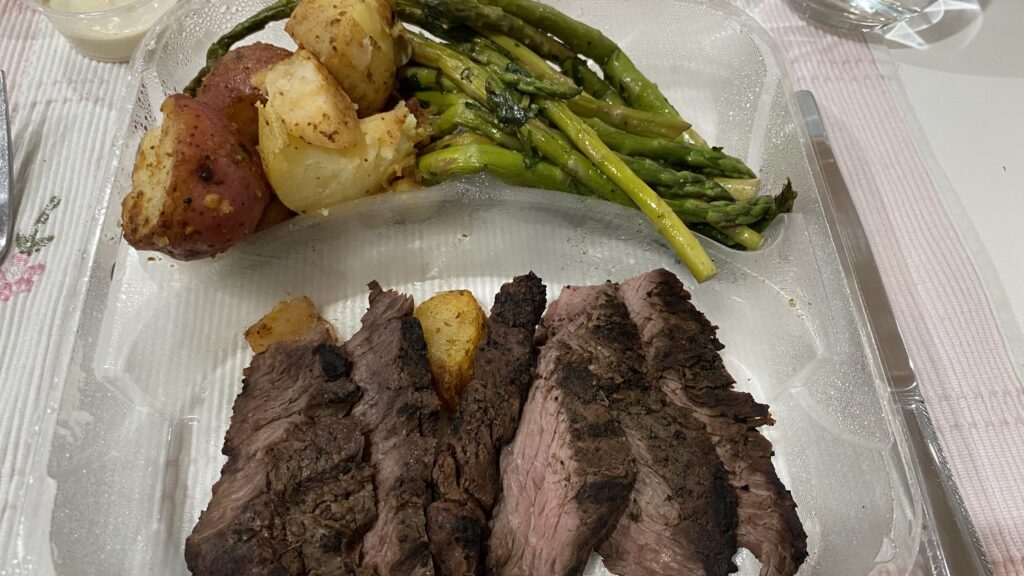 December 22, 3:31 am
We're going to watch daw an NBA game so we're looking at possible dates. Go Warriors!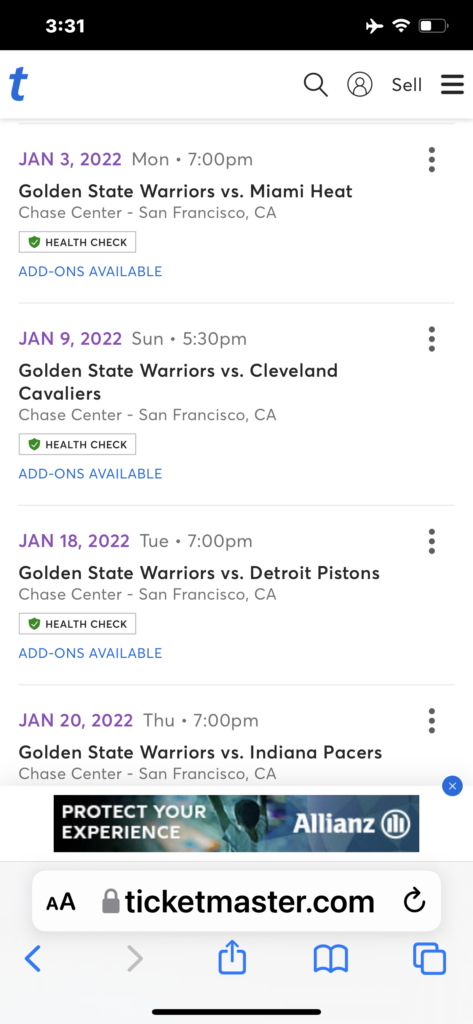 It's overcast and so cold outside and raining intermittently.
Mahirap lumabas.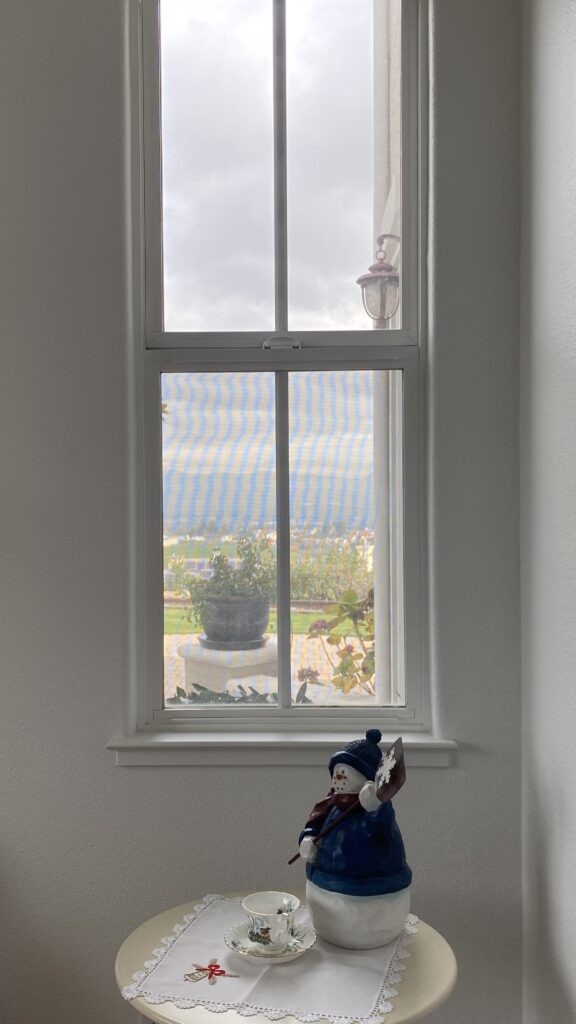 Dec 22,  10:12 pm,  ECY's midnight snack.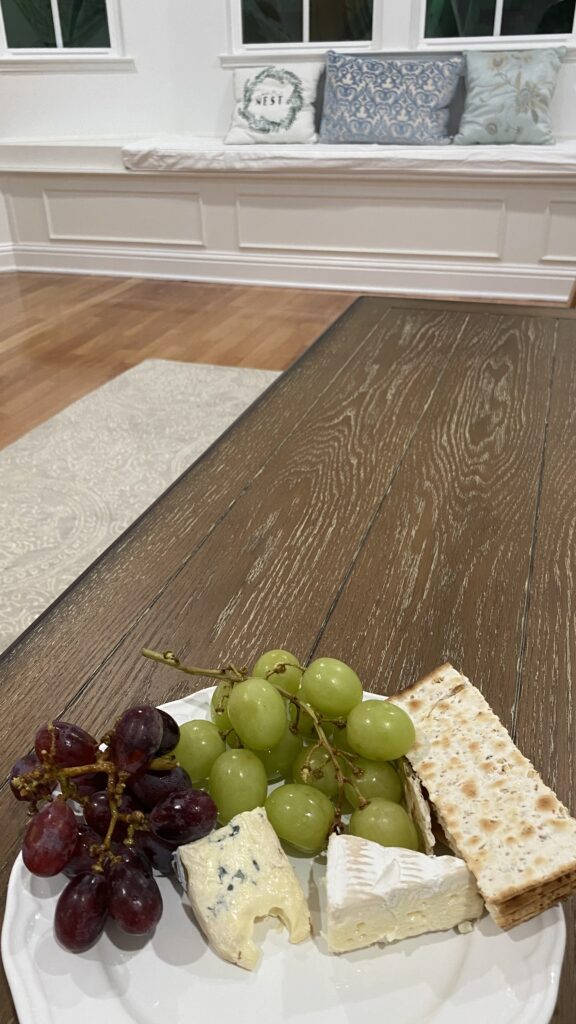 Dec 22,  1:22 pm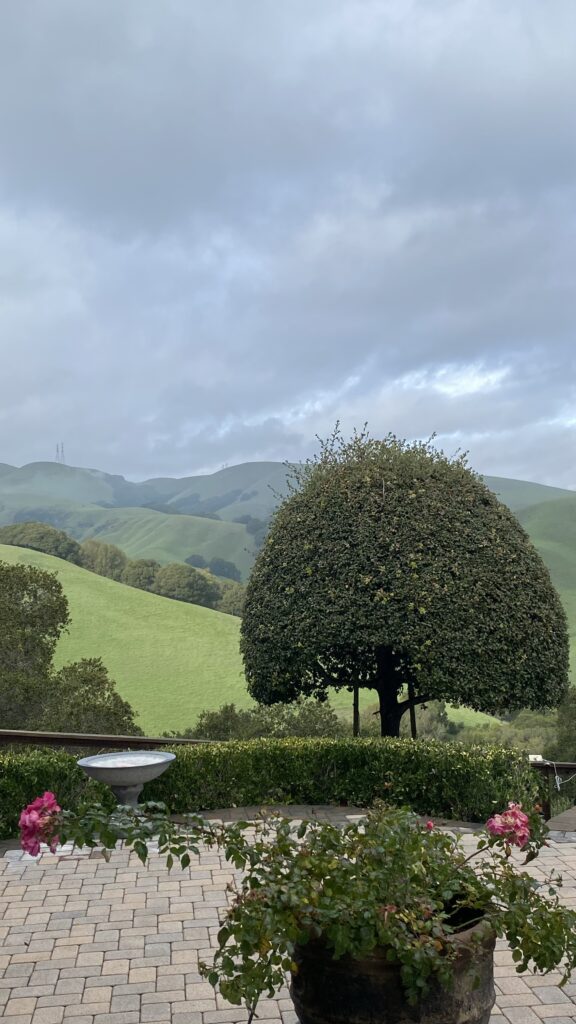 Dapat pala we plant only the evergreens so that they eon't look dead during winter time. 1:24pm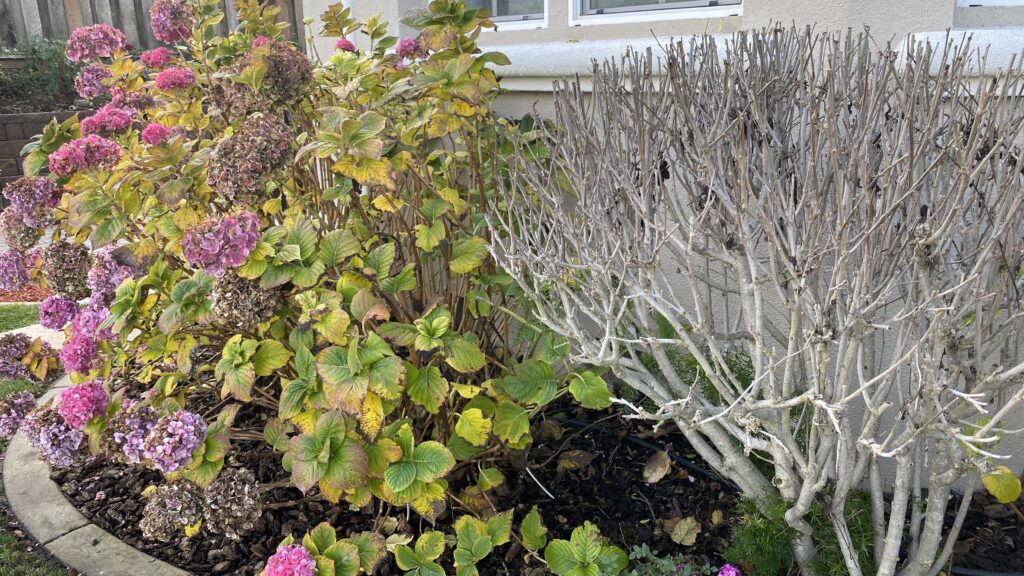 I got excited when I found some boxes of Shabby Chic Christmas tree ornaments.  I bought them right away.  I will bring them home to Manila for our 2022 Christmas tree.
Dec 24, 2:01 pm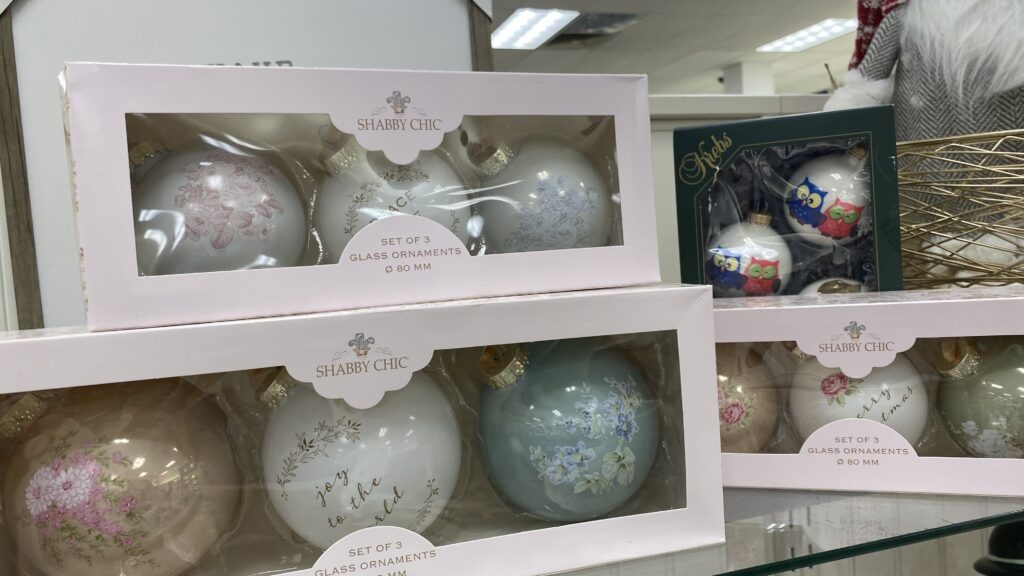 Our grapevines are hybernating.
Dec 24, 1:22 pm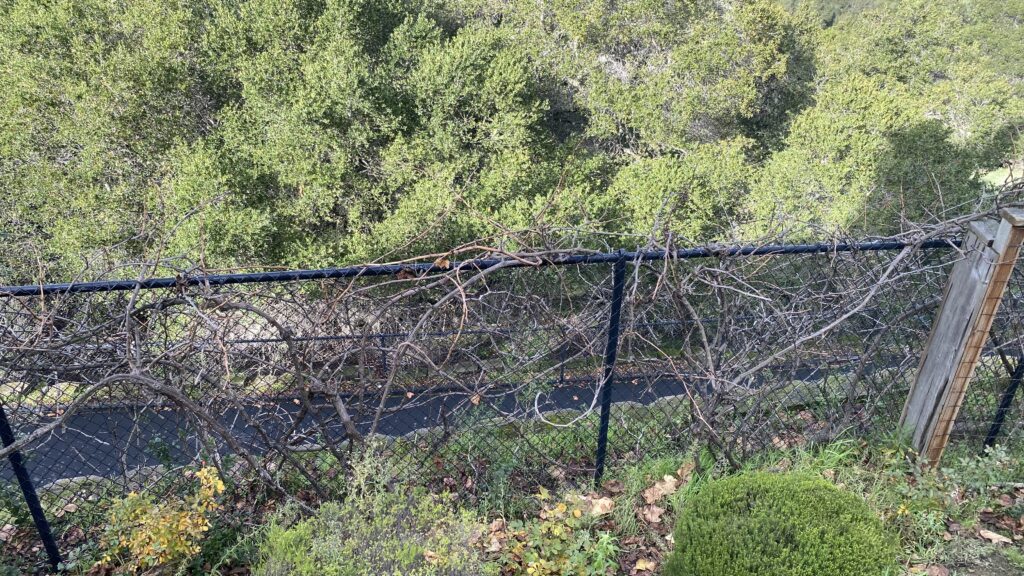 December 24, 3:10 pm
Did some last-minute shopping at Macy's.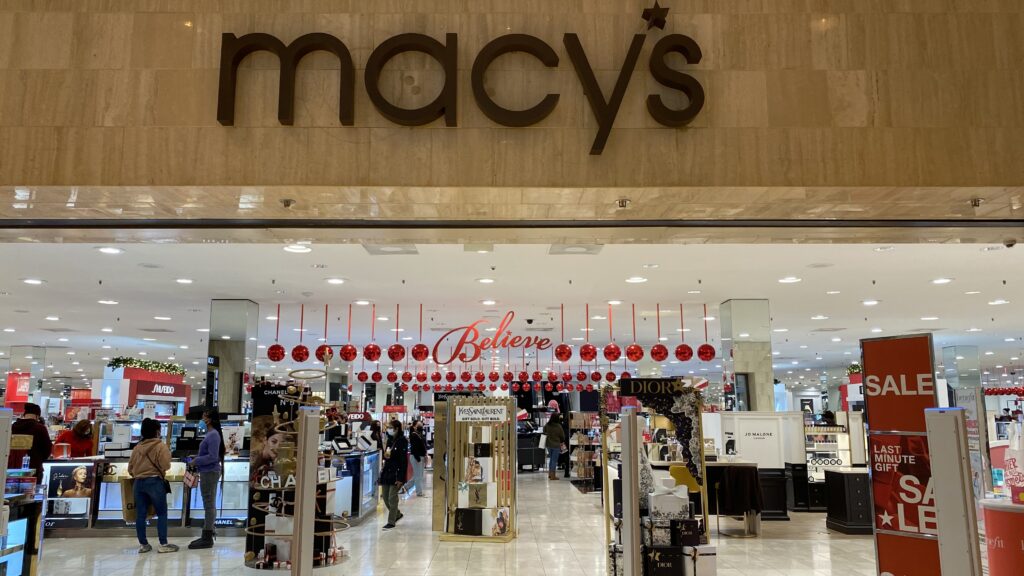 Gas prices have gone up big time.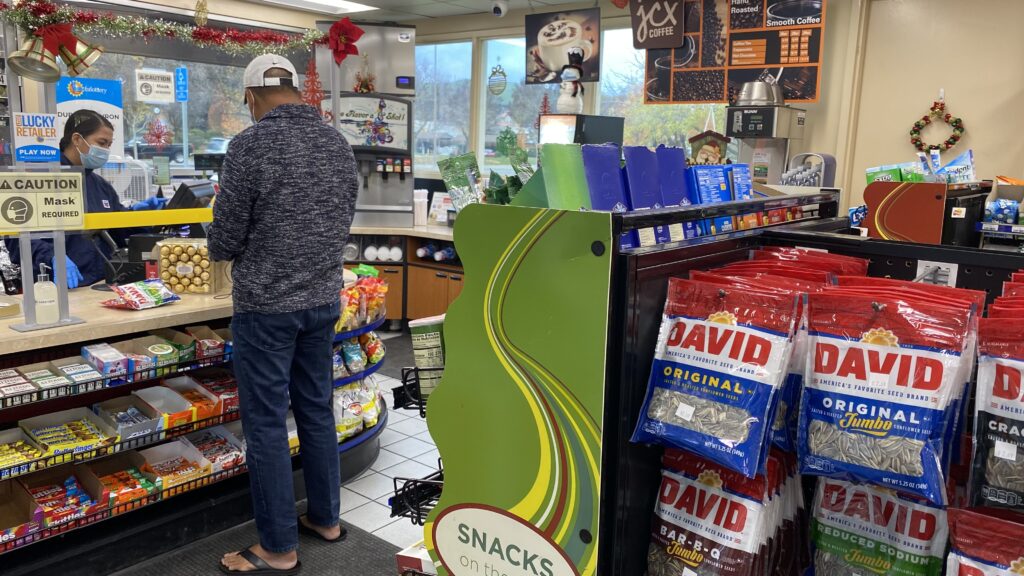 Dec 24, 3:50 pm
Our SUV consumes twice as much gas as a regular car. Most of the time it's just parked in the garage waiting for us to come and visit.