I spent an hour today looking online for works of famous but anonymous street graffiti artist known as Banksy.
I wanted to have a small print of his work and there are sites selling printed copies for $140 and similar art prints for $50. The real ones run into hundreds of thousands and some as much as $14M.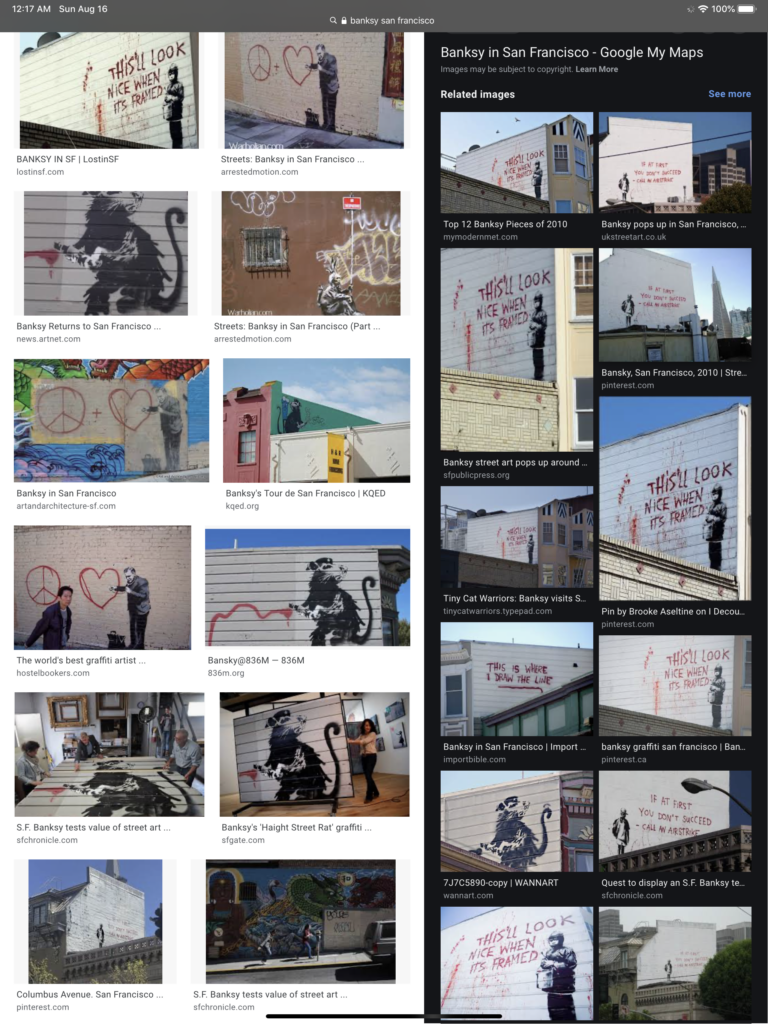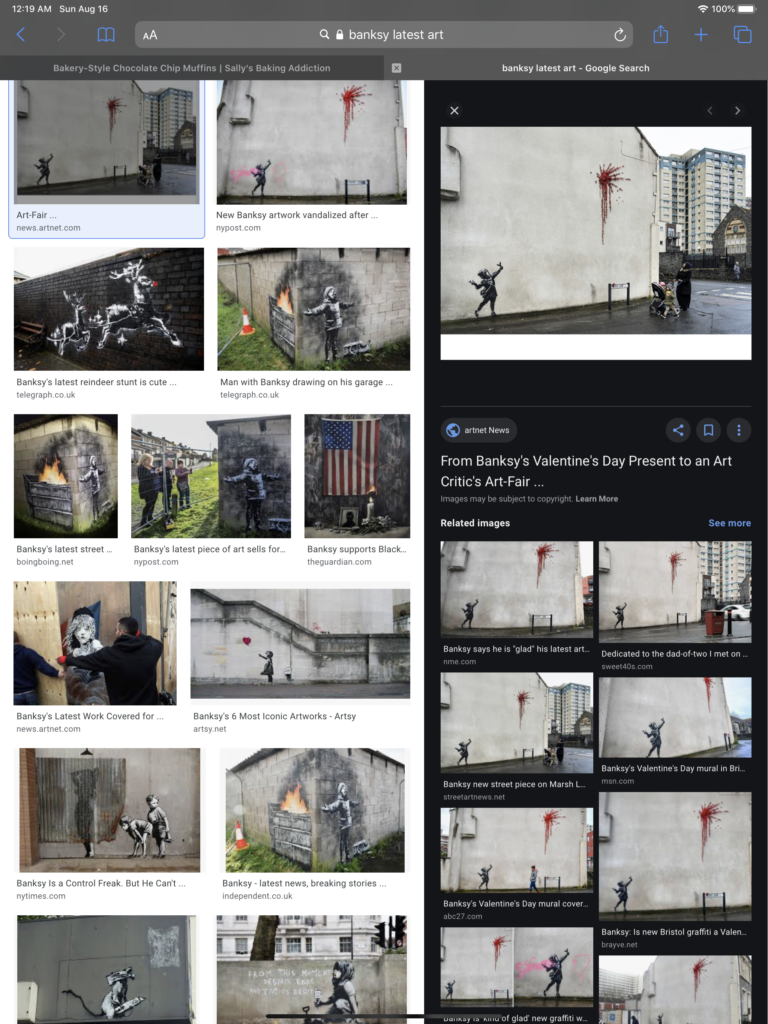 And who is Banksy? Some things that I know about him:
1. He is a street artist, a painter, activist, film director based in UK.
2. He likes to remain anonymous because graffiti is illegal so he doesn't want to be identified.
3. His real name is believed to be Robin Gunningham, born in 1973 in Bristol, England.
4. Robin Gunningham used the name Rob Banks, which probably where the name Banksy originated.
5. His favorite subjects are mice, apes, old people.
6. The Detonator, a black and white painting of an ape sitting on a bomb detonator, was painted right after the September terrorist attack. It was recently bought by Rick Harrison of Las Vegas, for $840,000. Rick and his son are stars of the tv show Pawn Stars.
7. On October 12, 2013, for 4 hours, an elderly man in a make-shift art store, sold 25 spray-art canvasses. People walked by without realizing those were original Banksy pieces being sold for $60 but were valued at $30,000 or more. Banksy posted on his site about the authentic art pieces he sold for $60 apiece. Two were sold at an auction for $214,000. Lucky. Super lucky that person who only paid $60 each.
8. Shortly after his work Balloon Girl was bought for $1.4M in a Sotheby's auction, the canvass dropped and half of it was shredded by a hidden shredder hidden behind the frame. It was thought to be intentional and a remote control was used. Instead of the art losing its value, it is now believed to be valued two times more.
(reference: Wikipedia, Inside Edition)