Lest I forget, Oh my buhay is first and foremost an online personal diary so it's not a surprise that my boring calendar is memorialized here.
June 5, 2021
Tintin's 30th birthday celebration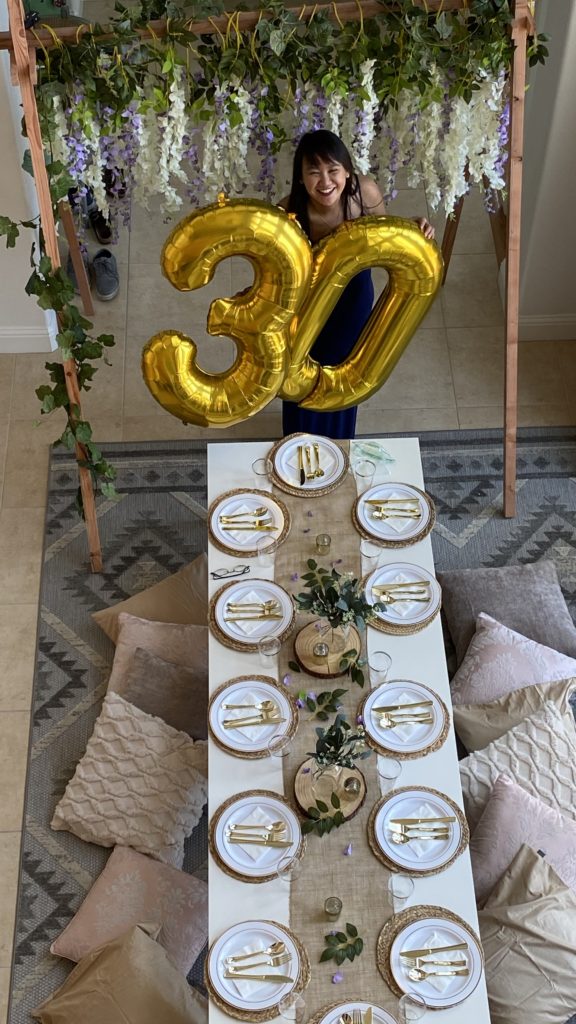 ECY watched in person the Ladies US Open and had a nice selfie with 6-footer American Alexis Noel Thompson, one of the most alluring professional golfers in this generation. Edmund's friends were so envious.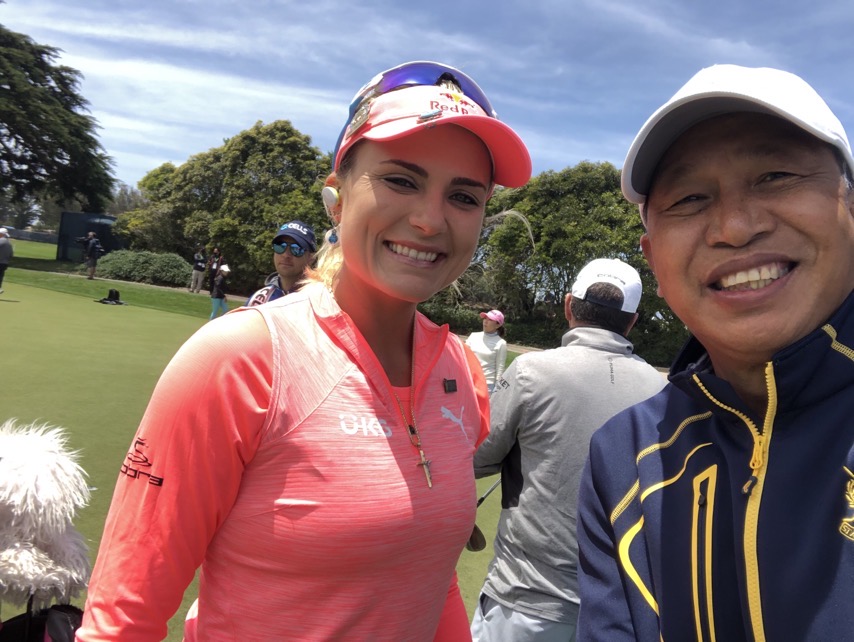 Cute photos. My husband told me that Lexi was friendly and approachable.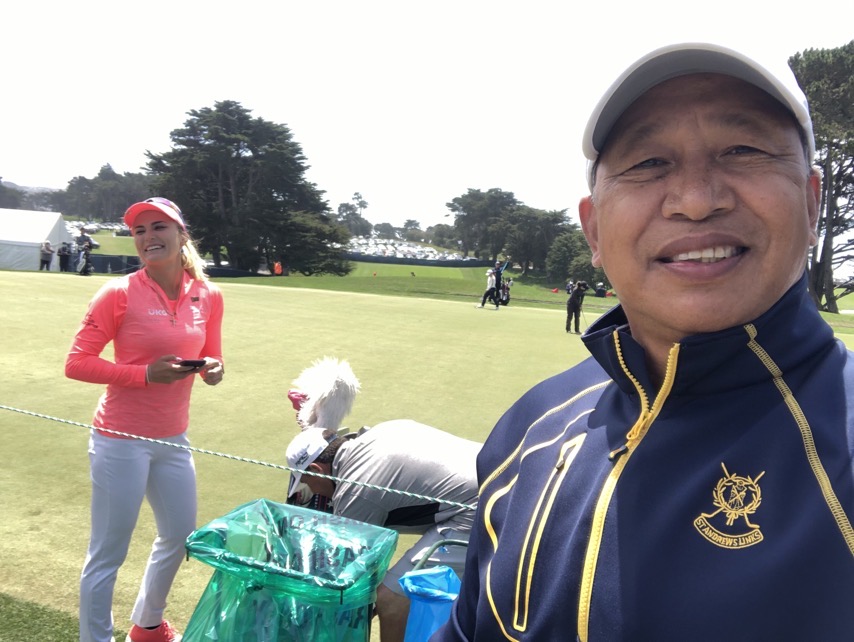 3 pm I distributed anti-crime flyers in the neighborhood. I Printed 14 copies of my letter, a fairly simple one urging the neighbors to be more vigilant including a list of things we can implement right away without the approval of the Homeowners Association, the county, the city, or the police. My suggestions were to install motion-activated floodlight, wide-angled camera facing the doors and driveway, no tresspassing signs, keep lights on at night, etc. My letter and another letter from a young couple of Indian descent, who have just moved-in in this neighborhood last December sparked a round of friendly introductions.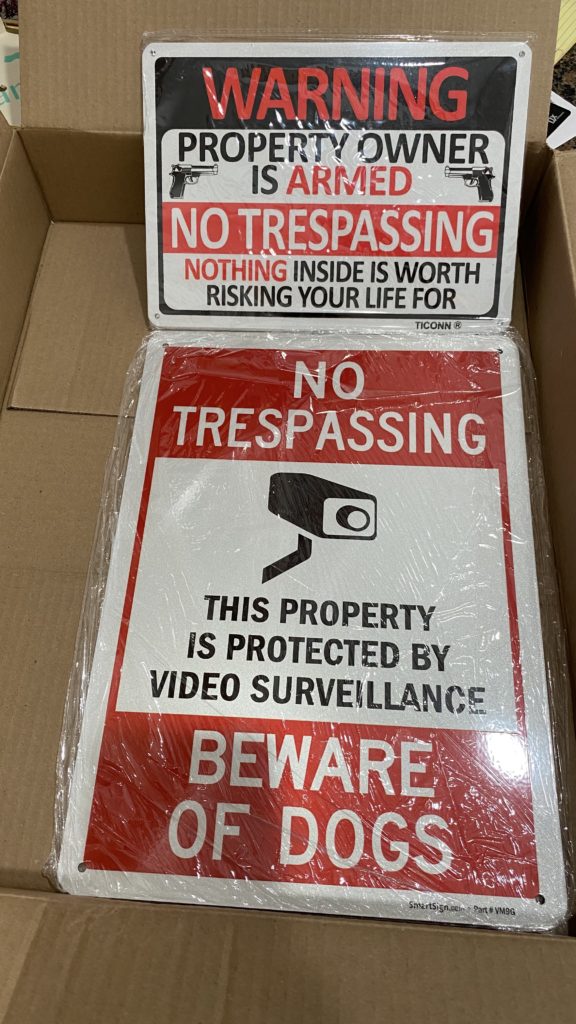 June 6, 2021
Dinner in Vallejo with ECY and Oyen. (separate post).
Chef Michael Warring in action: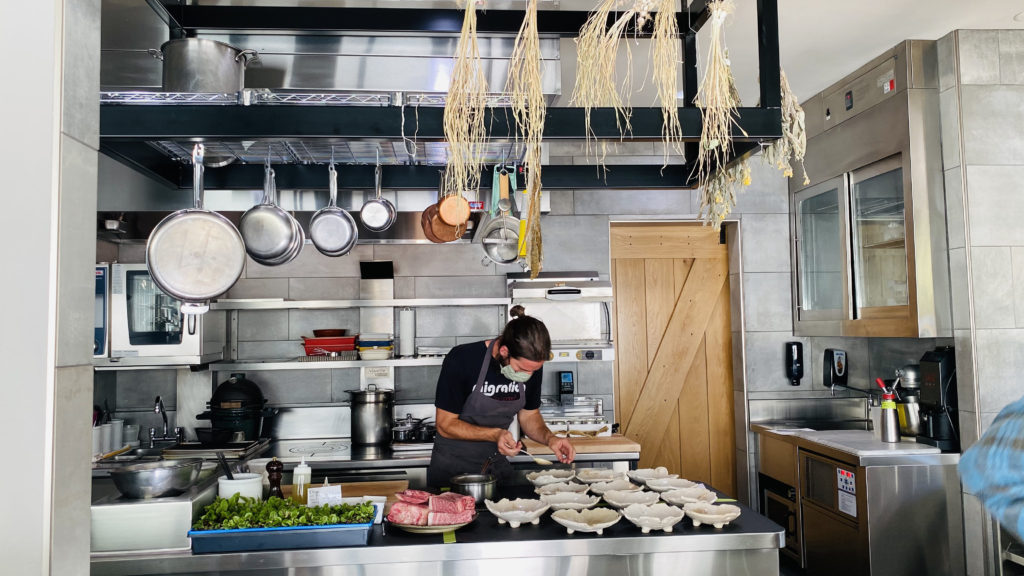 Nyke joined an amateur chess tournament. He said he won 2 games and lost 1. He's going back to chess after years of inactivity.
June 7, 2021
ECY played golf
Lunch in Cheesecake Factory.
Window shopping— I went to Restoration Hardware although I don't need any furniture, usyoso lang. I bought a large ceramic food tray from Williams & Sonoma
Oyen had lunch with Tiffany and her 2 kids. She's Derrick's first cousin.
8:30 pm, Zoom meeting with neighbors about crime prevention. There's still a pervading atmosphere of panic and paranoia but I am sure after a few weeks, people would become more relaxed and forget about installing security alarms and cameras and hiring a security guard. Mahal dito ang guard. I inquired and it's $55 per hour for a minimum of 4 hours / day / person, This is only for someone to sit in the front of the house. Armed guards are more expensive of course. I asked if anyone would be willing to share. No one responded. Hahaha.
June 8, 2021
1:10 pm
Wilson came over to send medicines for his brother.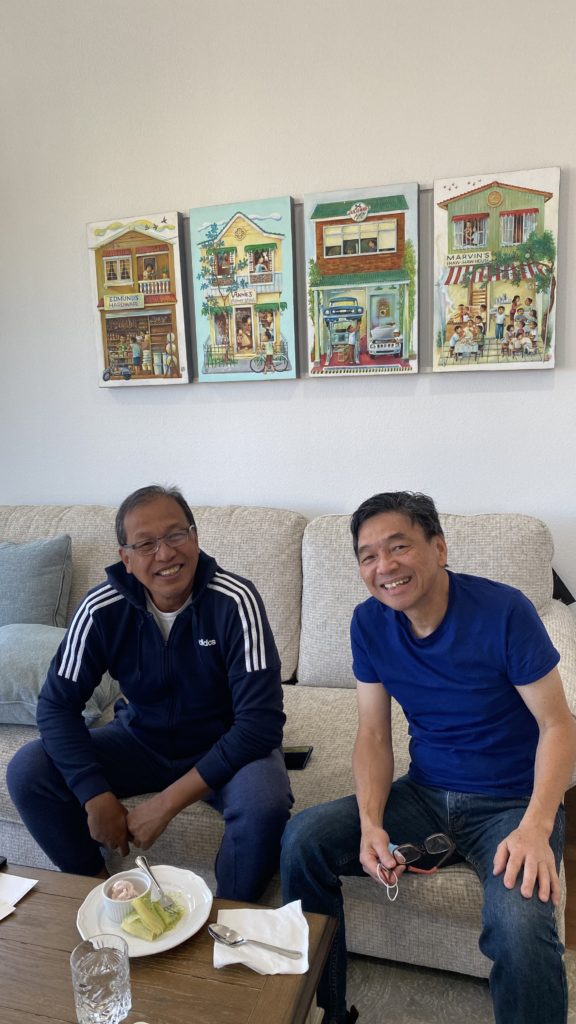 2:17 pm Popped the pork spareribs into the oven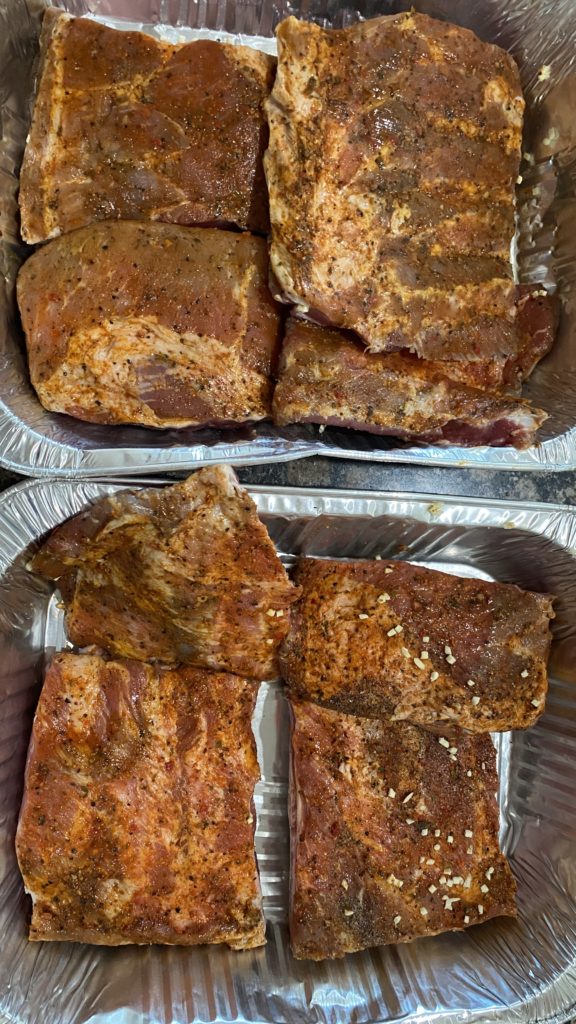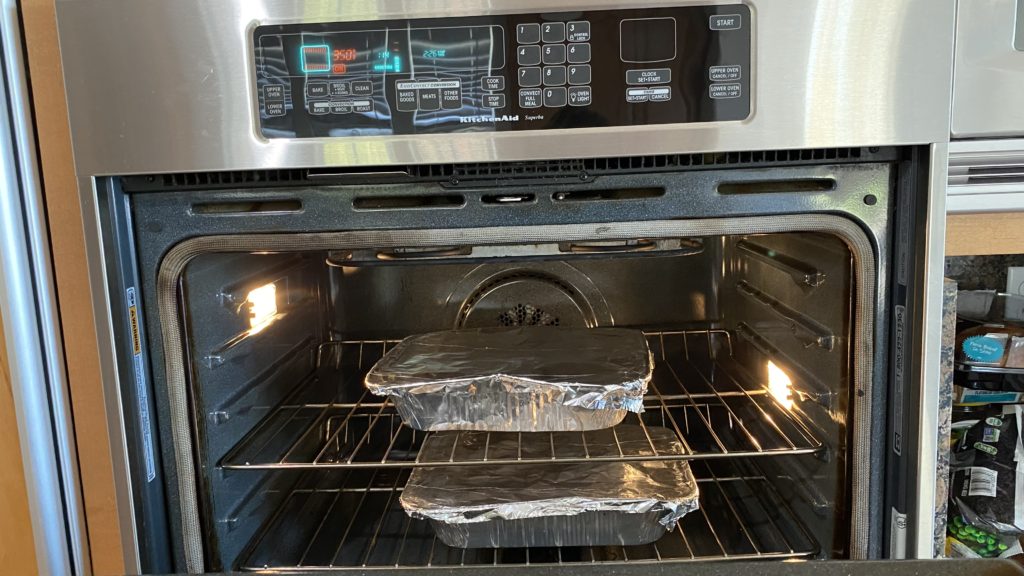 Tin and Kim slept over to hang out with OYEN. The last time Oyen left for Manila, naku po, sobra ang iyakan nila kasi matagal pa sila magkikita-kita. Buti na lang we made this unplanned summer trip to get vaccinated and to visit Kuya Lito.
8:35 pm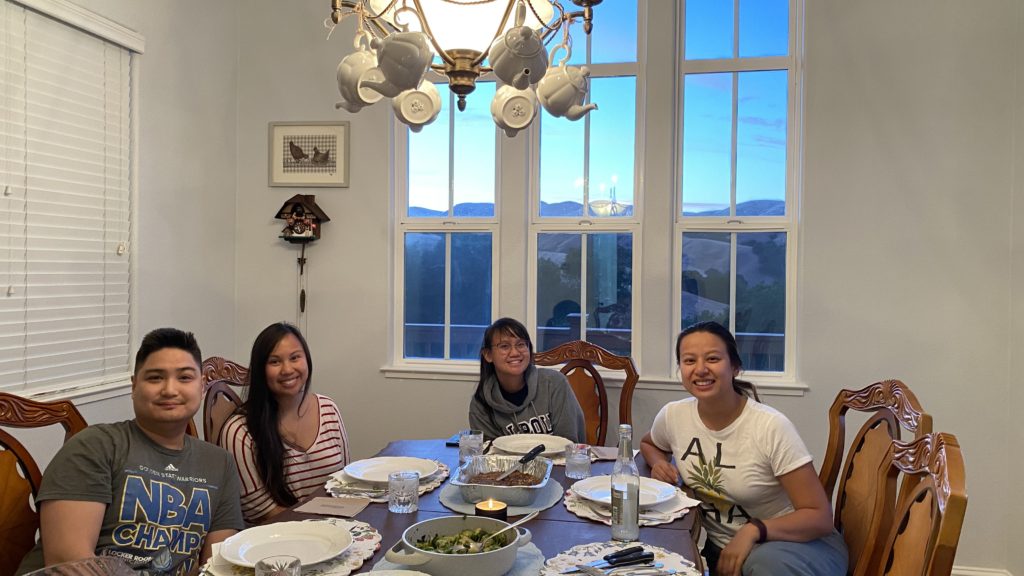 Midnight comfort snack