June 6, 2021
Oyen was in search of a great fine dining restaurant with or without the Michelin star when she stumbled upon a certain Michael Warring.
Chef Warring spent years at the French Laundry in Yountville and has now ventured on his own.  That led us to Hiddenbrooke Plaza in Vallejo, California where the restaurant is located.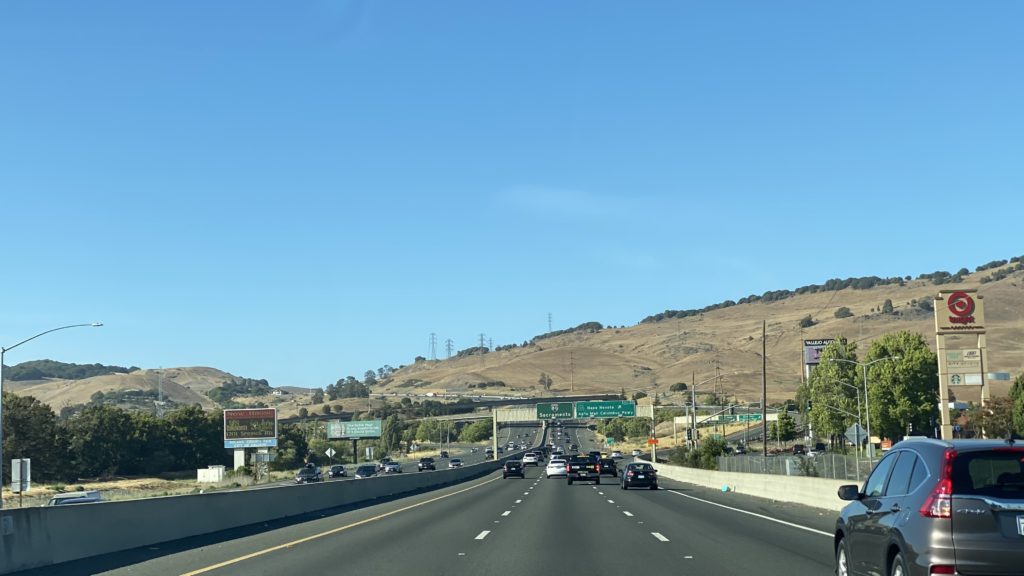 Our reservation was at 5:45 pm but the door to the restaurant was still closed. It was very hot outside and we didn't know where to hide from the sun so we stepped inside a convenience store also in the same Hiddenbrooke Plaza.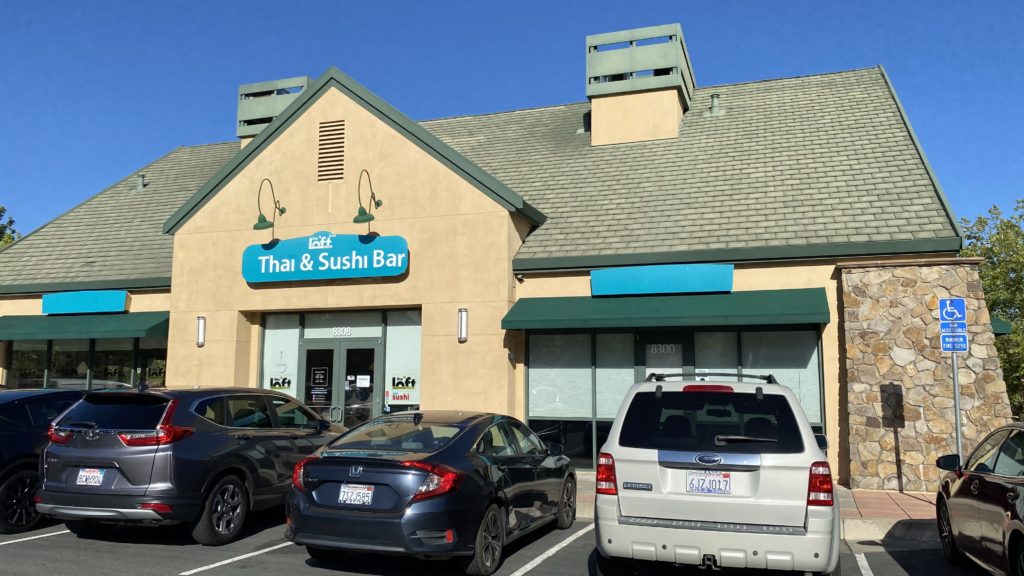 We didn't notice any fascia or sign outside.  The owners probably wanted the place to be nondescript.
When we entered the restaurant we were surprised that all tables have already been occupied except for one that's located right beside the entrance and beside the glass wall that was emitting heat from the steaming afternoon sun.
I must admit that my expectations didn't match the ambiance. Simple is always good but I didn't feel relaxed or comfortable.
We were uncomfortable at the spot given to us but there was no other table to transfer to. For a second we thought of leaving because we really could feel the heat. Oyen's right side was burning. My fear was that the heat could trigger my migraine. My daughter researched for this restaurant and we didn't want to spoil her excitement. What I did was to go out and stay under the shade which was a lot cooler while we waited for the food. I went back inside after several seconds calculating the time till the next dish would be served. It was tiring doing this. My husband wanted to do the same but he couldn't leave Oyen alone at the table and Edmund has a higher heat thresh hold than I.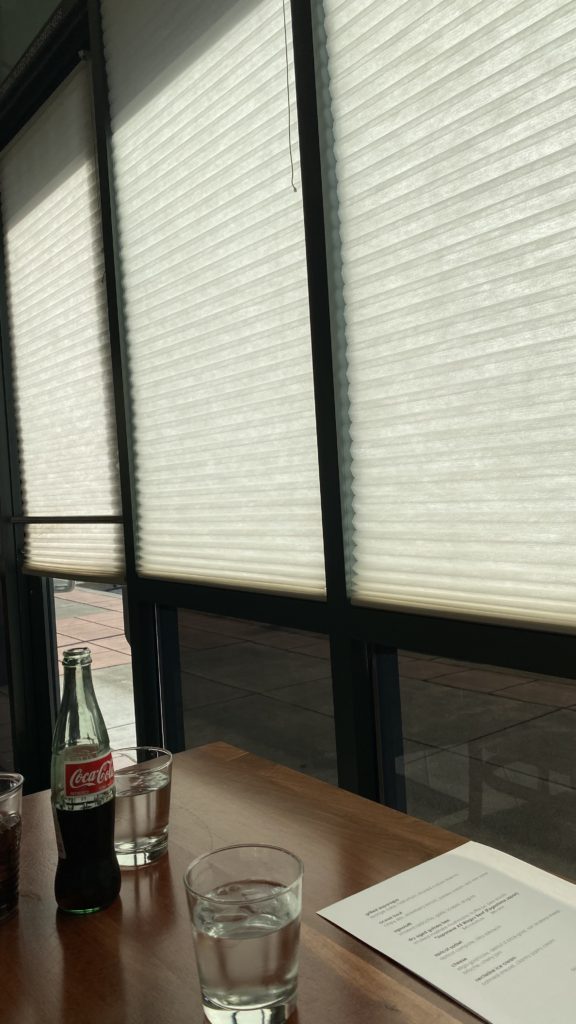 The chef was so focused on his culinary creations when we arrived.
We could have sat down at the bar and enjoyed watching him in action but we were late. Not really because we arrived 15 minutes before our reservations but the door was locked.
Edmund and I settled for whatever was on the set menu while Oyen added $40++ to substitute guinea hen with the wagyu beef.

Michael Warring graduated from the Culinary Institute of America in St. Helena.  He hails from Benicia, one of my favorite places to shop for antiques.
The first appetizer was grilled asparagus hidden under a small bunch of colorful flowers.
My husband was not excited to eat bulaklak. But today's adventure day so we have to eat everything served in front of us.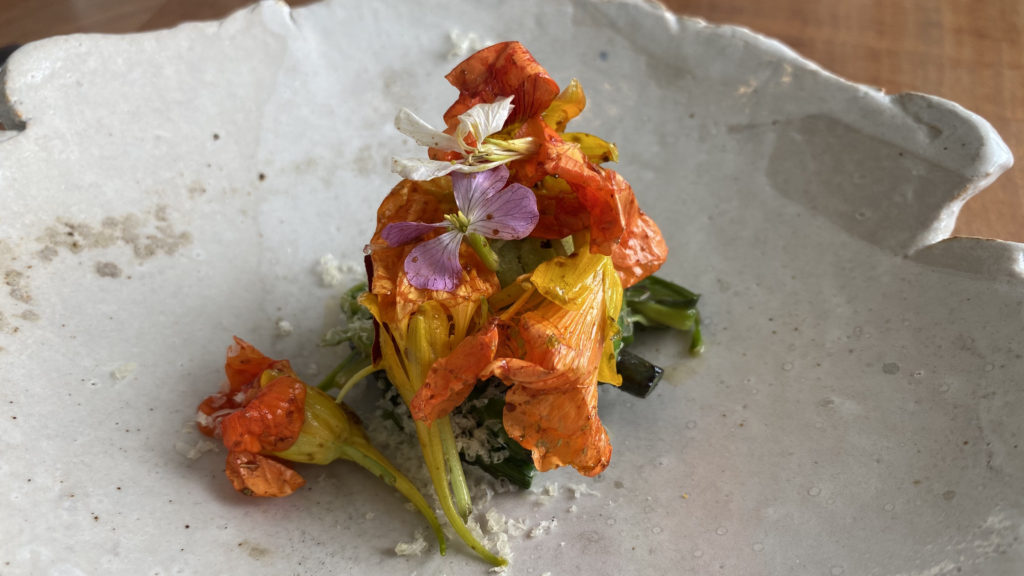 This was surprisingly good. I wanted a second serving.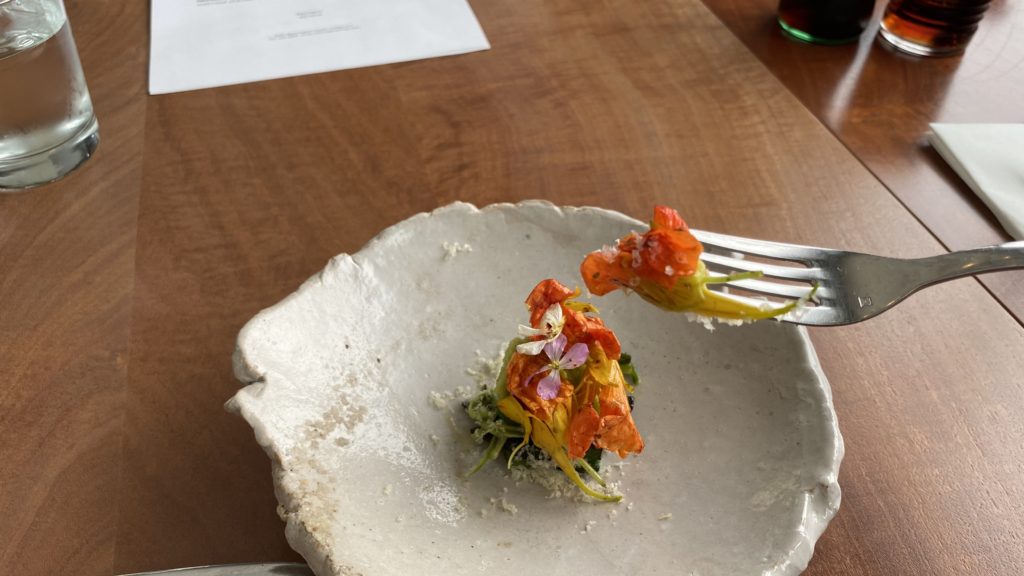 Second dish was a small slice of ocean trout that looked like salmon.  The dish did not disappoint.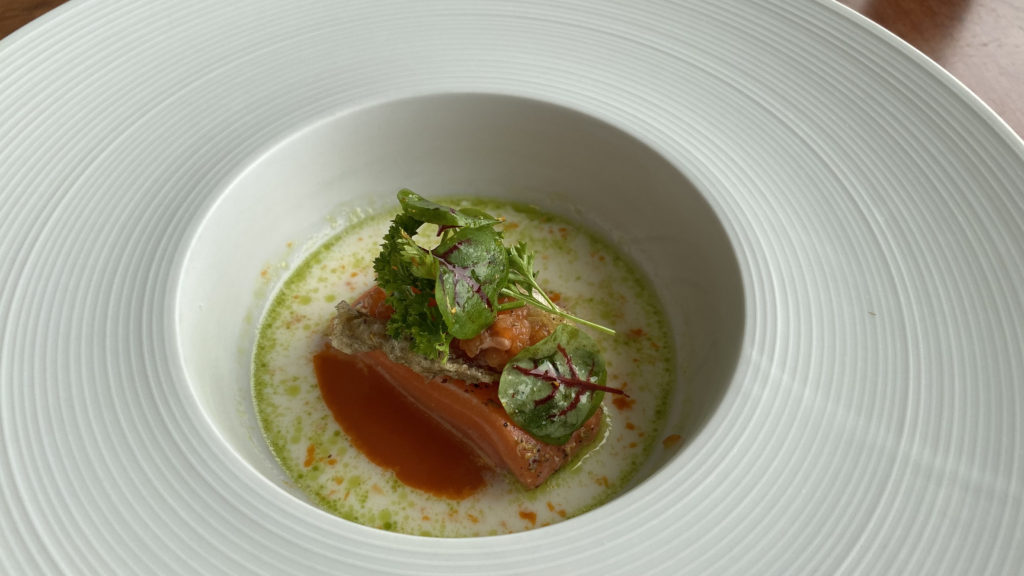 The third was a tiny serving of agnolotti pasta and arugula.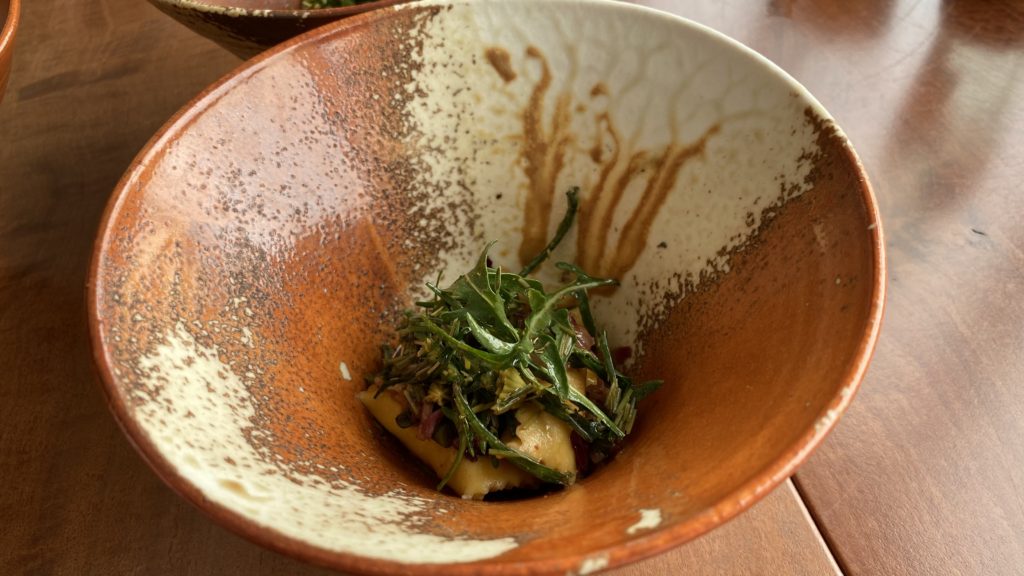 In any gastronomic adventure, the main course is of course very much anticipated.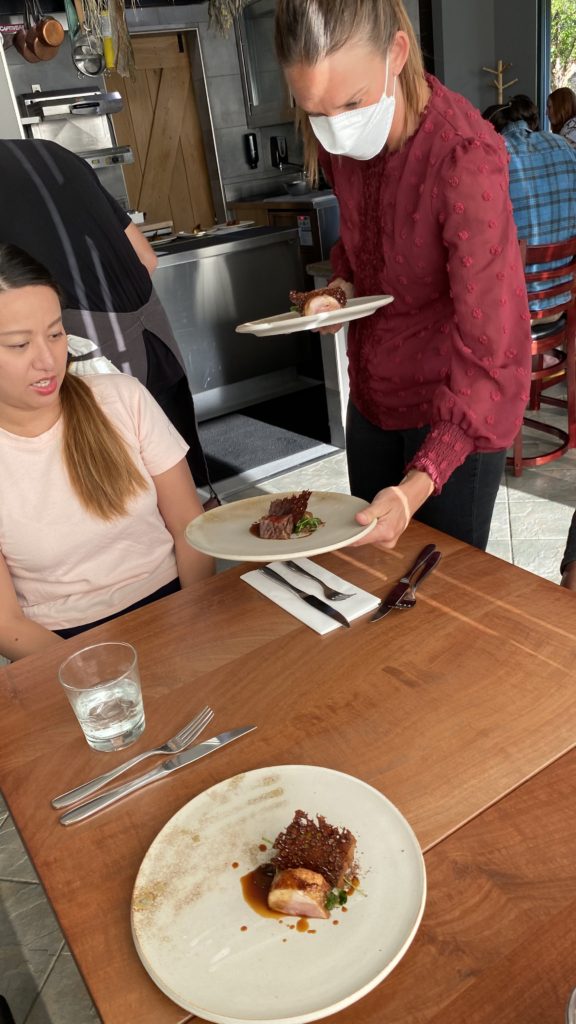 Edmund and I didn't add nor substitute the hen.  It was a good decision because when Oyen's main dish arrived, we were all very disappointed at how tiny the cut of wagyu beef was on her plate.  We've been to a lot of tasting menu expeditions but the size of the servings at Michael Warring too small jn comparison.  This was a literal meaning of tasting.  We came to eat, not just one taste. The size of the wagyu beef at $40 extra pay was indignantly small in my standard. The dishes look bigger in photos but in actual they were very small.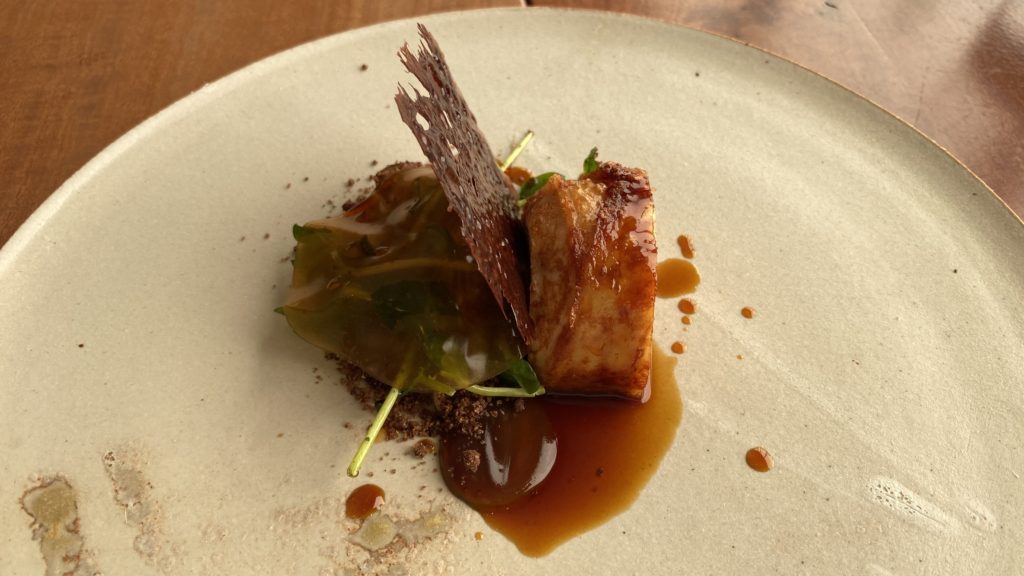 Apricot compote sorbet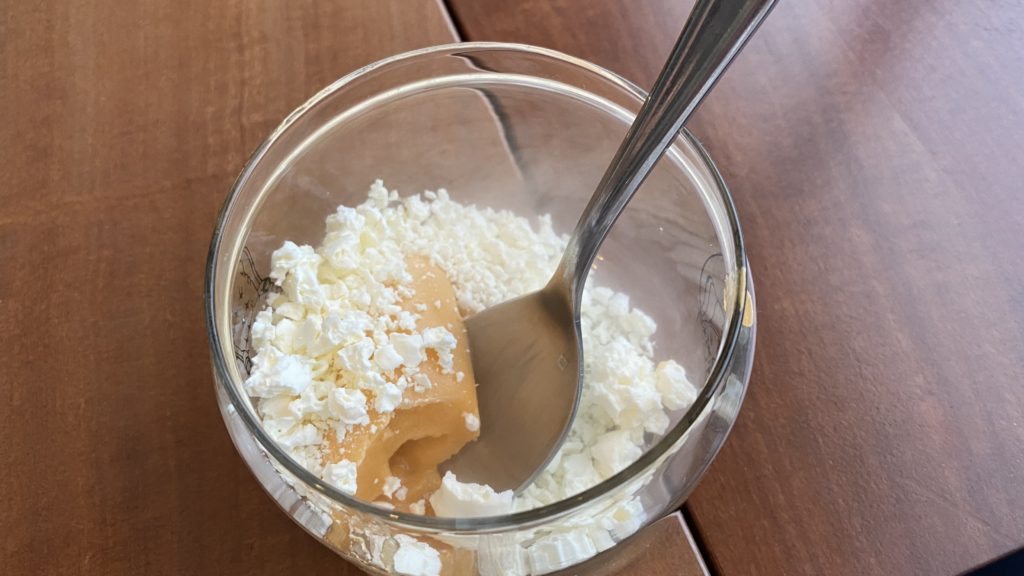 For dessert I had ice cream, and an assortment of cheese for Edmund and Oyen which they liked.
I was glad the sky was still bright when we finished our culinary journey for this week. The drive was long but pleasant.

After almost an hour's drive, we passed by several police cars, an ambulance, and 911 fire trucks. There was an apparent car crash involving two vehicles. I hope no one got seriously hurt.
The trip to Michael Warring was okay. First, the three of us were stuck together for several hours and that was a good family bonding, right? The food naman was generally good and I could feel and see the chef's effort and desire to please.  Michael  Warring is in the Michelin Guide so that alone is an accomplishment. I just wished the portions were more decent most especially the wagyu beef. What I didn't like was the hot and stale air inside the restaurant. I wasn't sure if they have air conditioning because when we complained, the wife of Michael couldn't offer much. I wished she sad "oh I will turn on the air conditioning, or I will bring in a small fan. I don't remember that she used the word sorry. She just informed us that there was no other table and it's really hot at that spot. Dining during cooler days would be better.