Back in early February, my daughter asked me if I wanted to join her for a short relaxation stay in a hotel somewhere in Batangas. When my daughter asks me to accompany her whether it's to a mall, restaurant, doctor's clinic, or anywhere, 99% of the time I say yes of course. I don't ask questions. To me, it doesn't really matter what we will do but being together is more important.
For this holiday, I said yes without really asking where what, and why. My concern was if the place has many stairs, walking up and down because she's pregnant. She showed me a photo of the Taal Lake from the Nuuk Hotel's patio. Yes, maganda but I didn't feel euphoric over the view. I do remember asking if they have an aircon. Meron daw.
Oyen gave me a short background. It's owned daw by a foreigner married to a Filipina. It used to be a family vacation place which they now have converted into a resort hotel.
She wanted to be very certain that I would be okay to it because once she booked a room, she has to fully pay and it's not refundable.
Oyen said there's not much to do there other than sleep, relax, and eat at the property. That's totally fine with me. Those are my favorite things to do, eat, sleep, rest, repeat.
I have a doctorate in those fields.
She asked me if we will stay for a night or two, I said 3 nights but our schedule is tight. She plans pala to go to Tagaytay naman for the weekend. We can't do 3 nights. Her plan was to stay in NUUK and spend the weekend in ANYA in Tagaytay.
She booked a room for two nights for the two of us, April 20 – 22, 2022.
As the days get closer, I asked Edmund if he wanted to join. Oo daw. So instead of mother-daughter bonding, it's going to be three of us. I hope it's not going to be 3 is a crowd thing. I hope there wouldn't be any mood swings during our short holiday together.
It was an easy drive to Laurel, Batangas where Nuuk is. It was more relaxing to come here than to the more crowded Tagaytay City.
Drive to Laurel Batangas

I hope those election posters don't land in Taal Lake.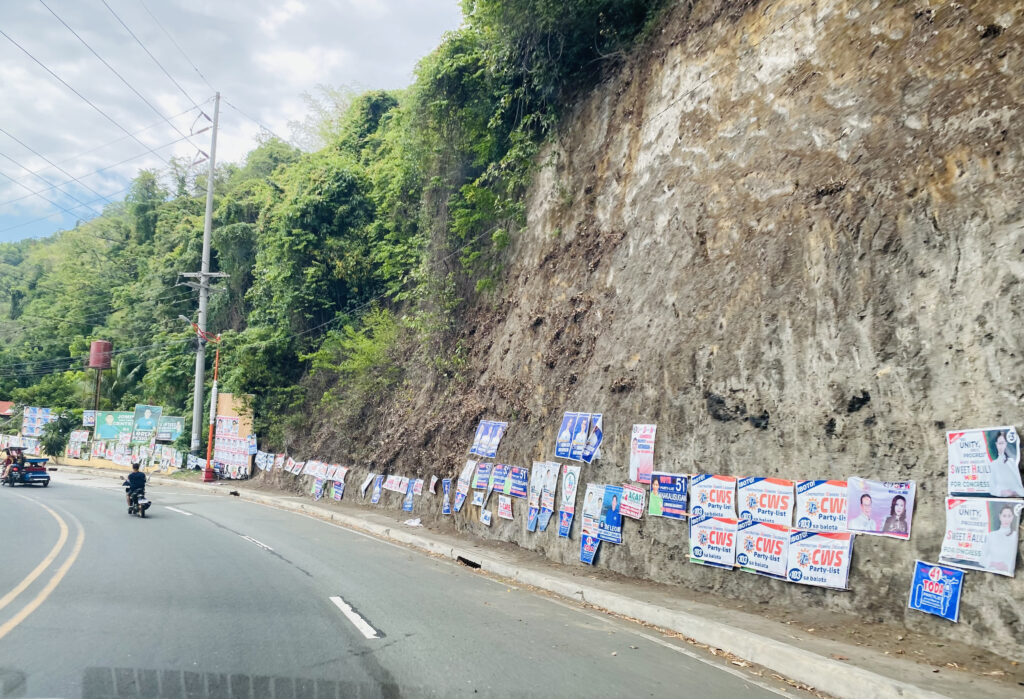 Here we are at Nuuk, named after a Nordic City.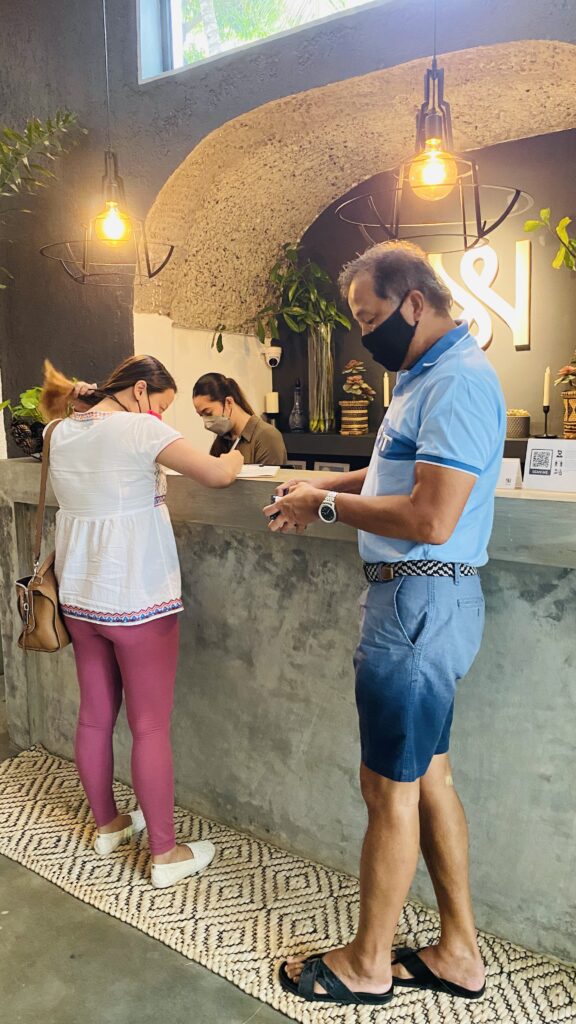 We were greeted with refreshing iced tea. I don't drink ice tea but today I did kasi uhaw na uhaw ako, mainit sa labas. Baska ko ininom without realizing that it's iced tea. Sa uhaw ko I wanted another glass.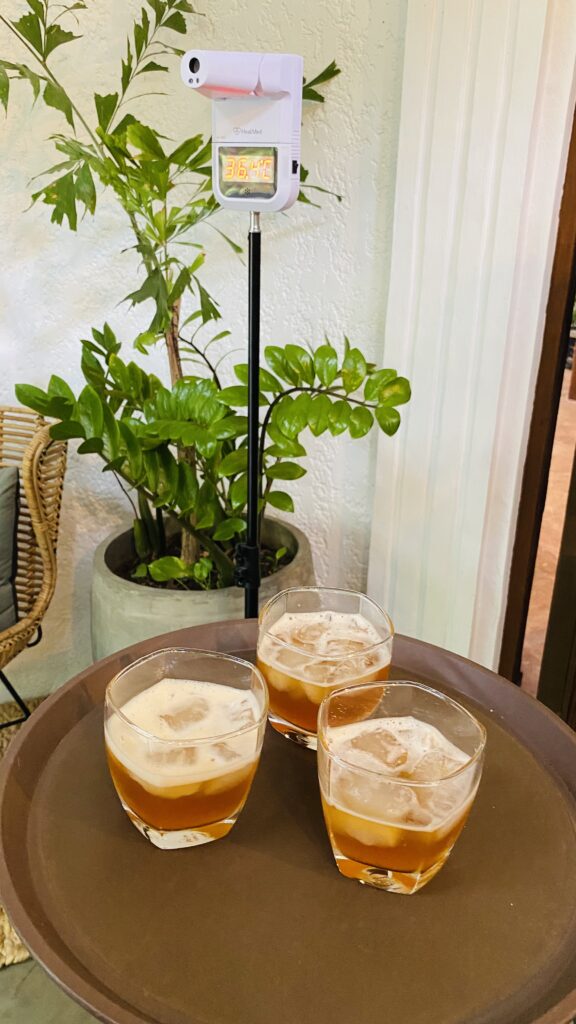 The former family vacation house of the Nielsens is expansive and impressive. The mom is from Ilocos and the dad is Norweigian, a former football player. Katleya Nielsen and her husband, Naeem Mahomed who is from London, are the ones managing the resort.
Katleya's dad saw a James Bond movie more than 30 years ago shot at a beautiful waterfront property. He told his family he wants to have a house overlooking the water. With that, they began their search and found this perfect cliffside place only 3.5 kilometers straight line to Taal Volcano.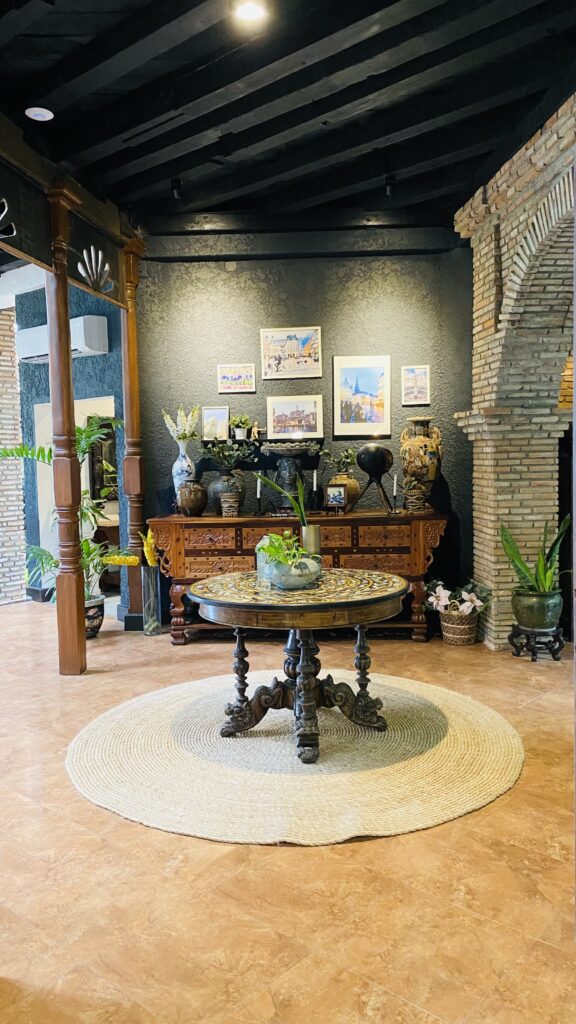 This huge house was built in the 80s and had undergone repairs after Taal Volcano's massive eruption on January 12, 2020. They renovated and added more facilities to convert it into a boutique hotel.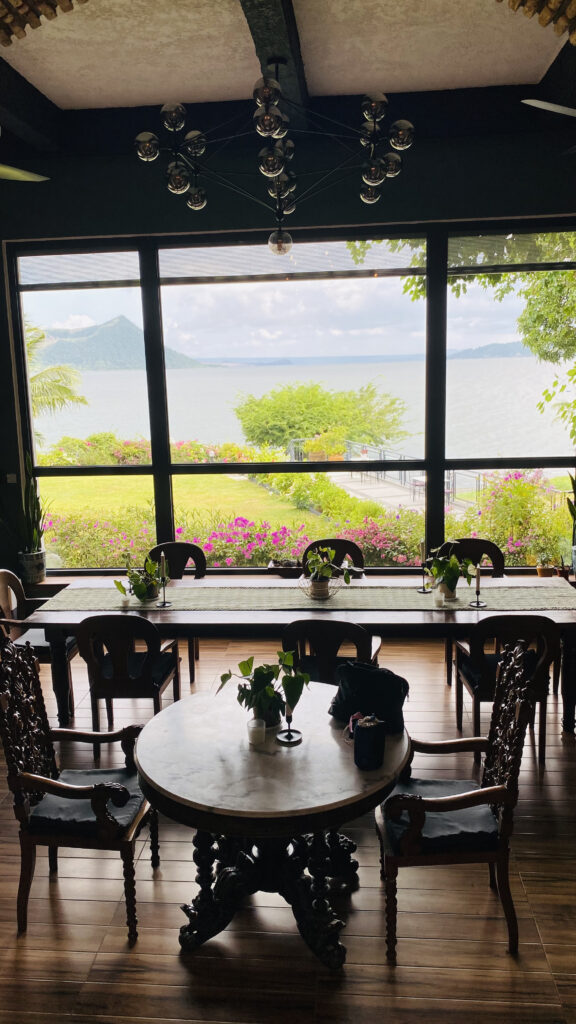 What a mesmerizing sight.  The Taal Volcano is right on my face.  I am so used to seeing it only from afar from Tagaytay ridge but today  I could almost touch it.  Ang lapit.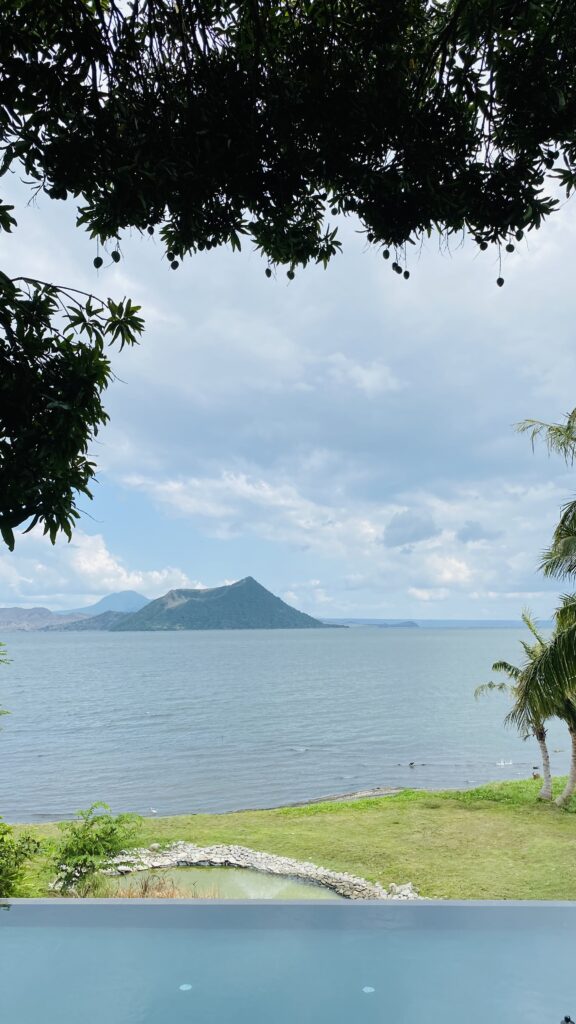 Mainit dito sa Laurel but the old trees surrounding the property provide shade and a reprieve from the summer heat.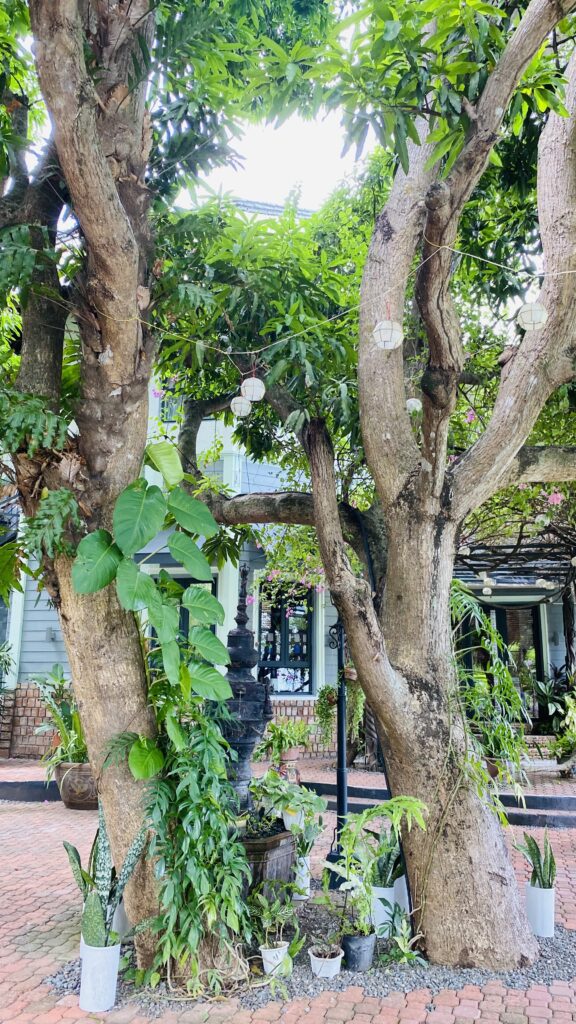 d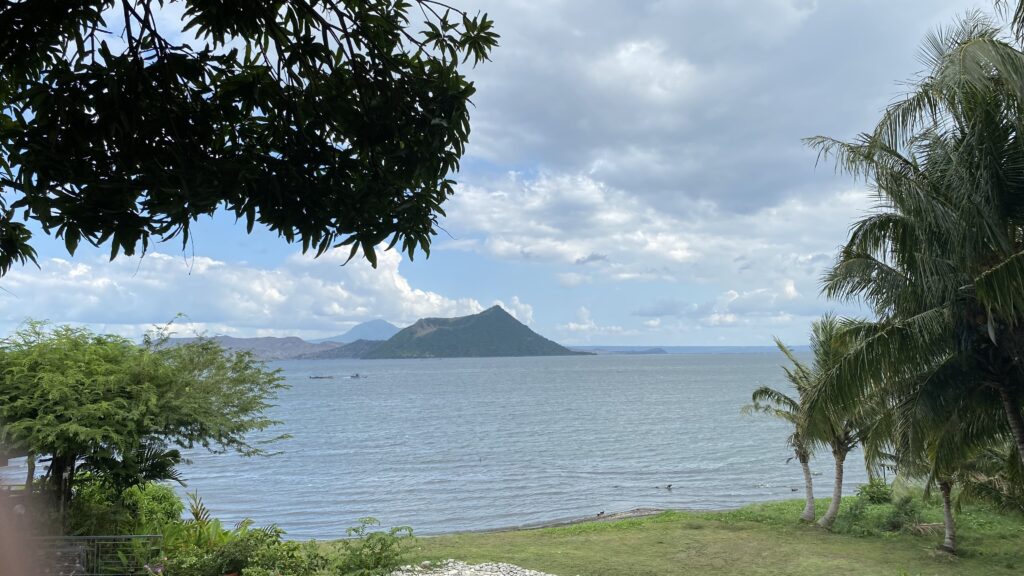 Small fishing boats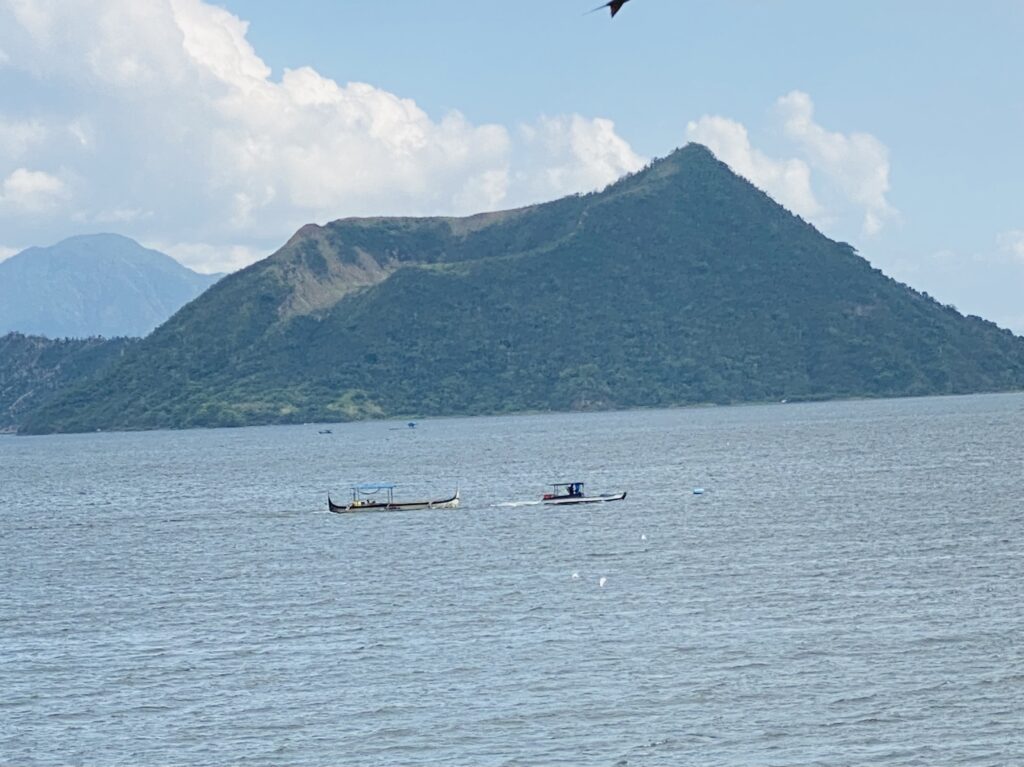 This is where our room is located. According to one of the staff, this guest house that has two big rooms on the second floor is newly built.  Ang galing ng gumawa.  I would think this house had been here for ages.  The use of old wood and materials made it look authentic.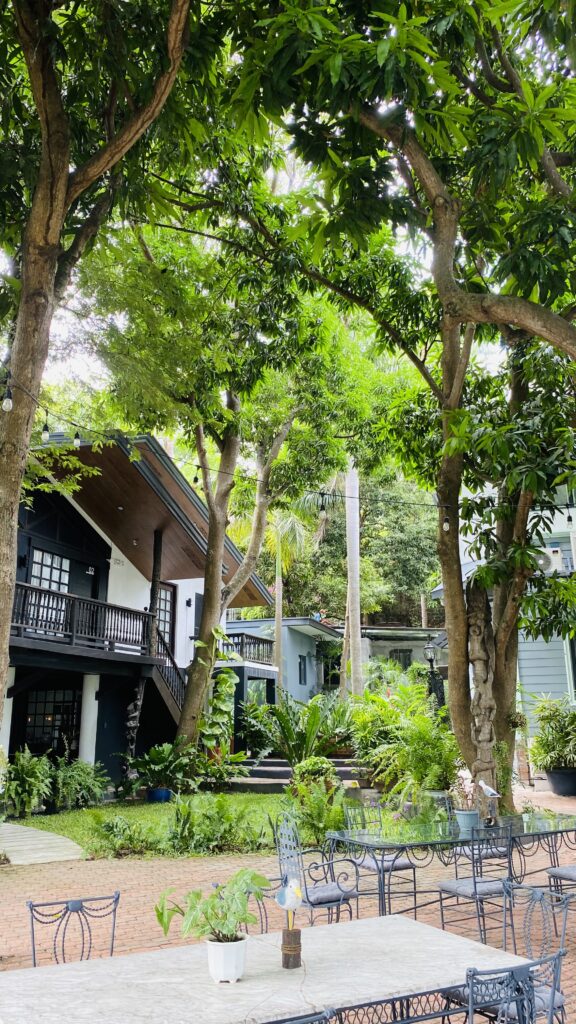 Oyen chose room #1.  The king bed has two pull-out beds underneath and a large single bed which makes the room big enough for a family of five.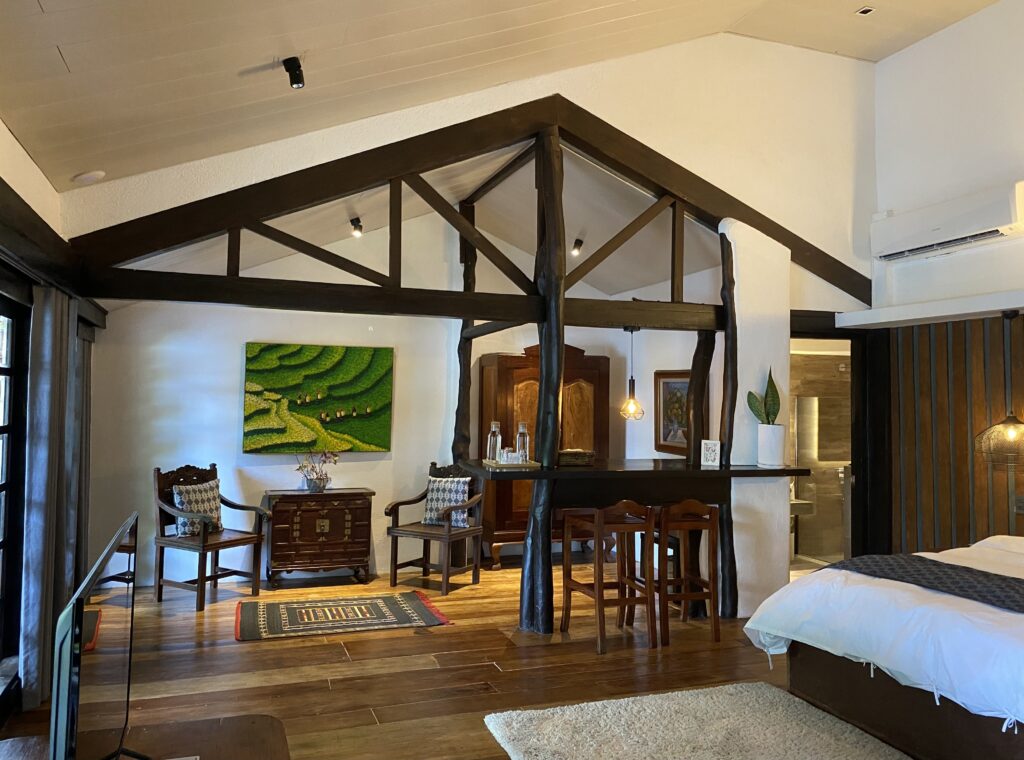 i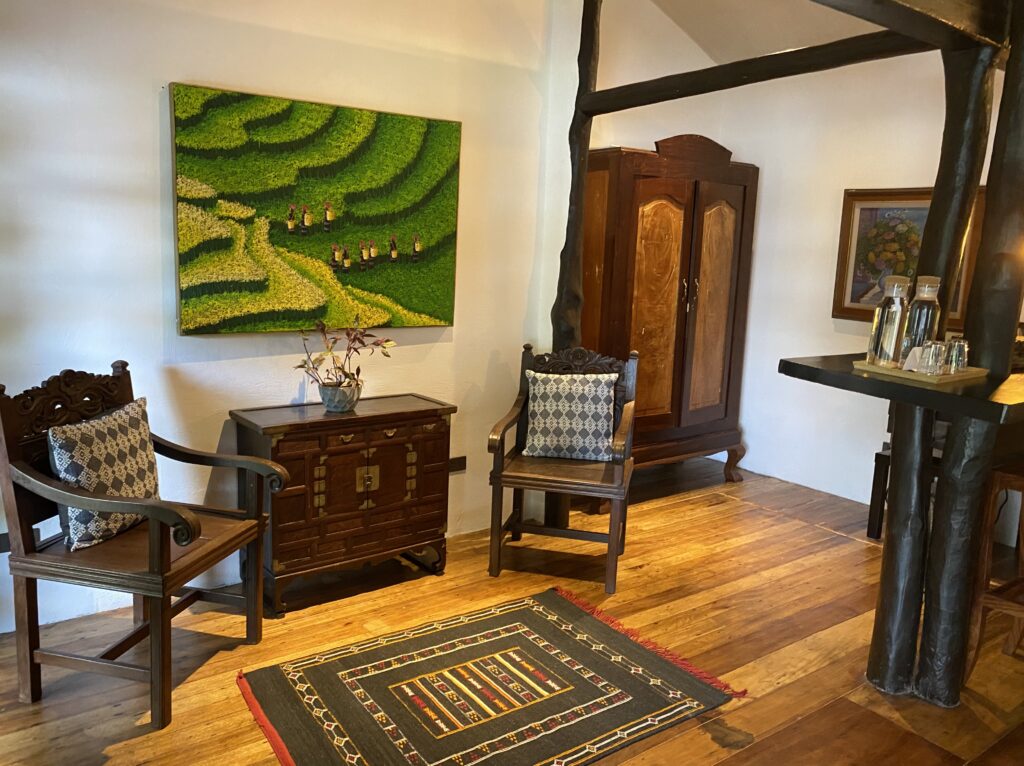 j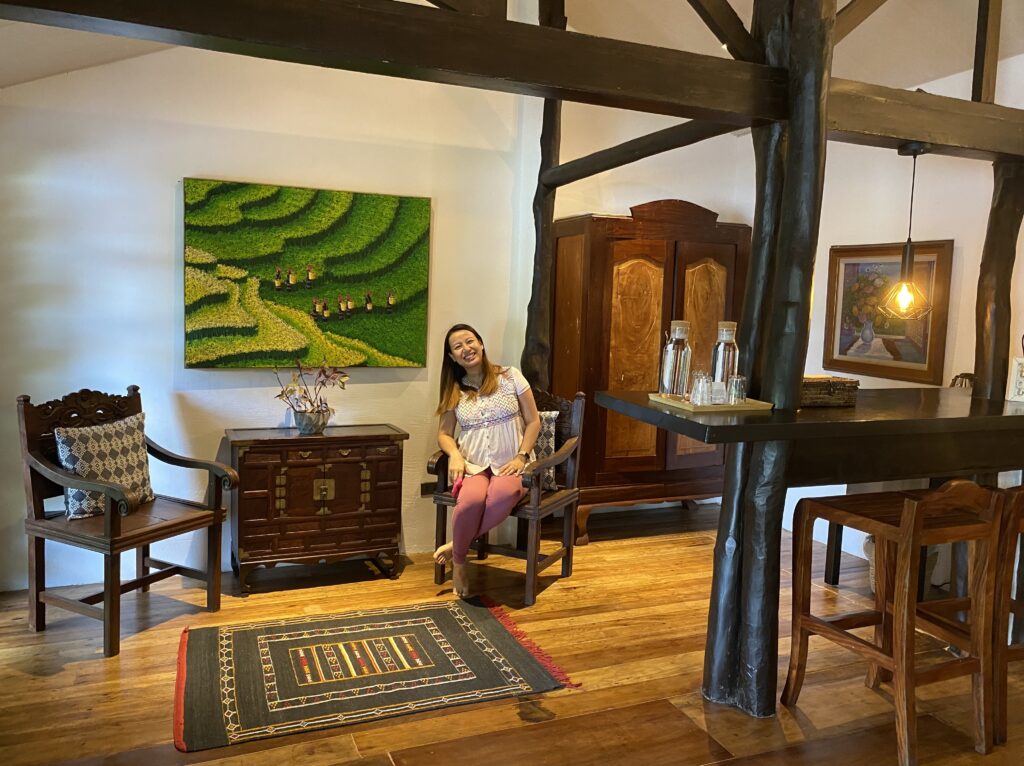 kModern bathroom finishes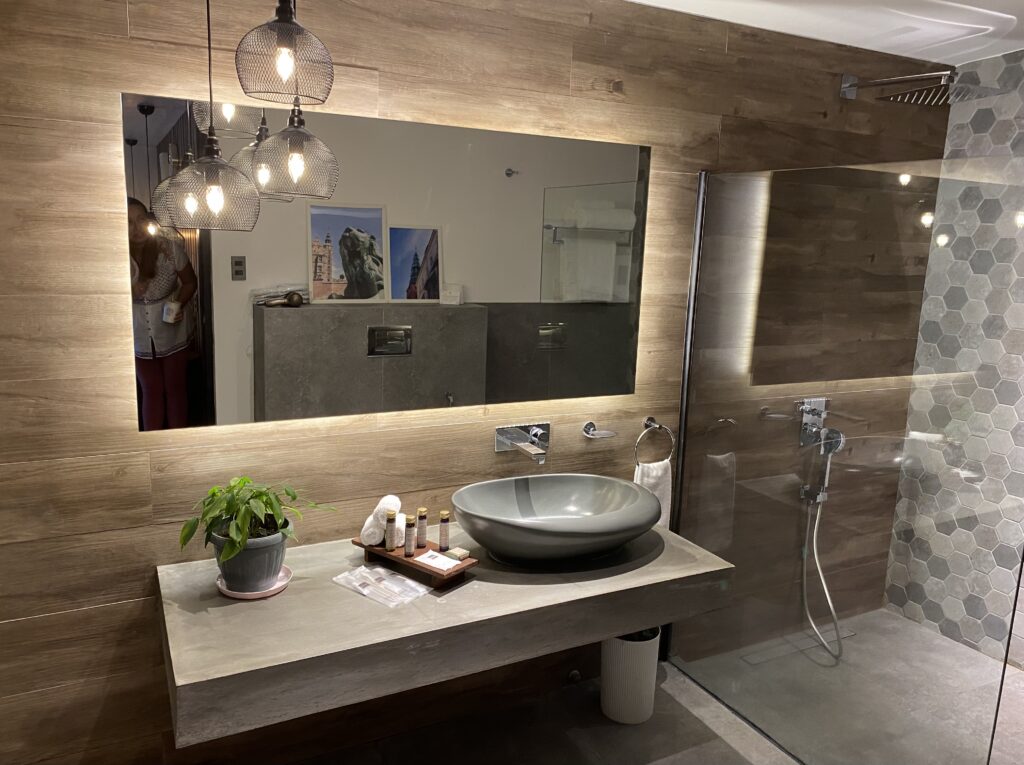 lThe main house


m  Newly  built open deck overlooking the swimming pool below and the lake.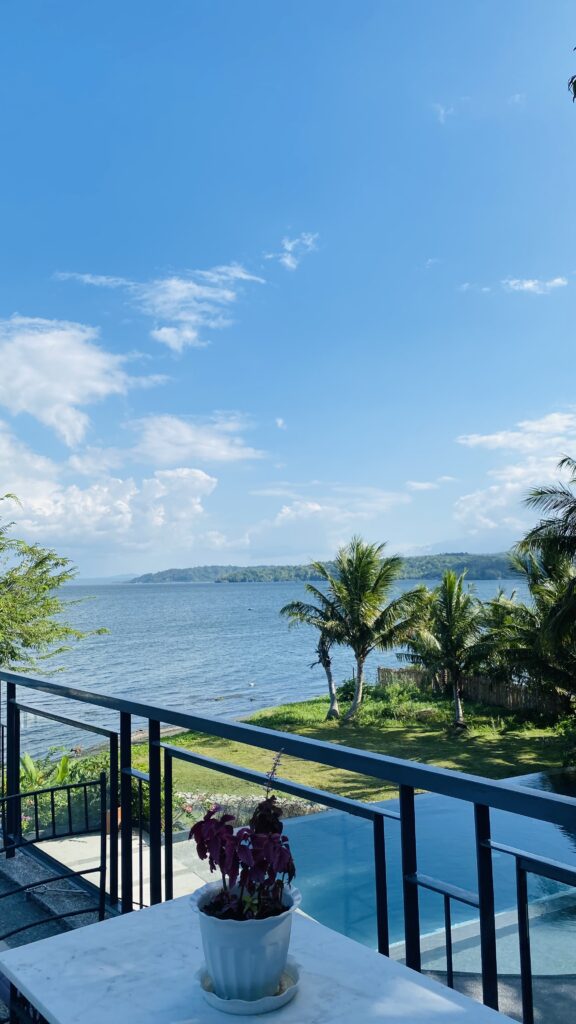 NUUK Taal Boutique Hotel
295 Talisay-Laurel Rd., Km 89, Bgy. Berinayan, Laurel, Batangas
0927-517-6885
No walk-ins, you must call beforehand.