June 24, 2021
The minute I laid my eyes on this quaint and pretty town I knew right away that I would enjoy my short stay here.
Solvang is my kind of vacation place. I just wished that Oyen didn't go home yet so she could be here. I am pretty sure my daughter would love this place too.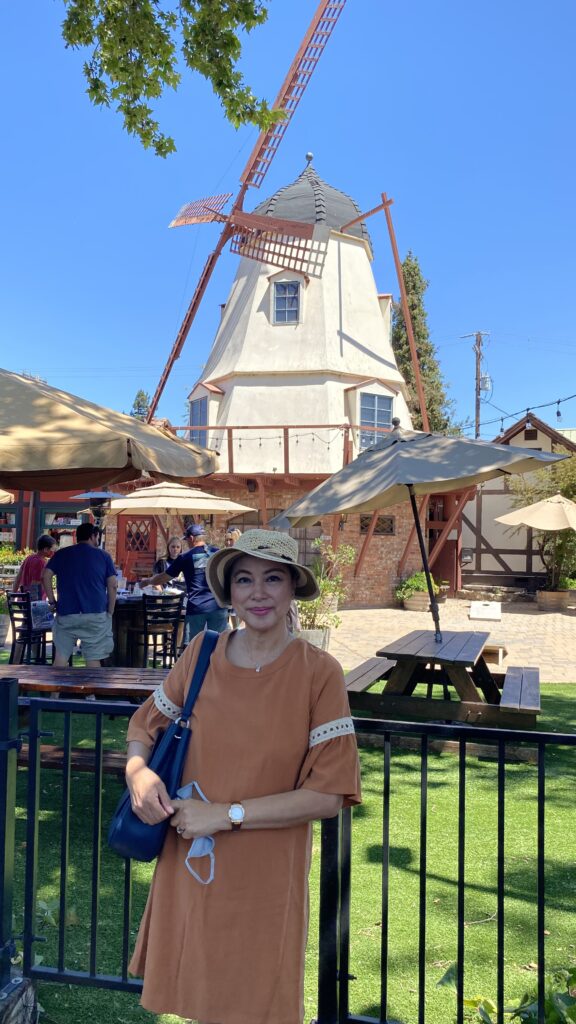 A—- "Tart, I want to have a windmill. Magpapagawa ako nyan."
E—-"Saan mo ilalagay?"
A—-'Sa backyard.  Dun sa farm.   Kahit mini lang. Ang cute. "
E—-"Walang makaka-appreciate nyan.  Baka hindi pa alam nung iba kung ano yan."
A—-"Tart naman, syempre alam nila kung ano yan . May Google na at sa elementary books."
E—-"Ay maniwala ka sa akin."
A—-"Mukhang madali lang gawin. Gusto ko yung umiikot."
E—-"Umiikot pa?"
A—-"Syempre para orig."
E—-"Huwag ng umiikot, mabigat gawin yun."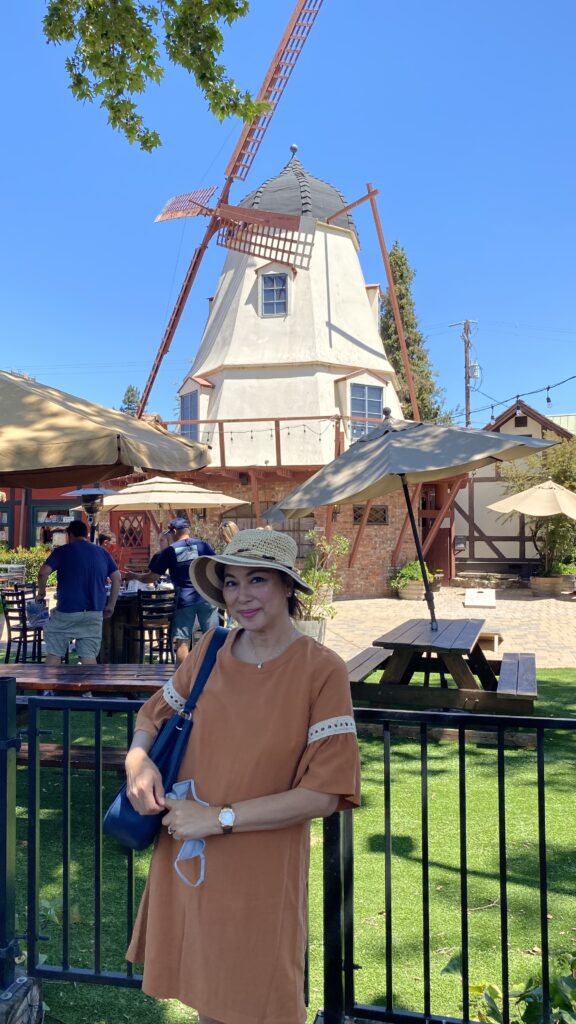 Having fun in the middle of the road. Didn't the hotel reception remind me to be careful in crossing the street?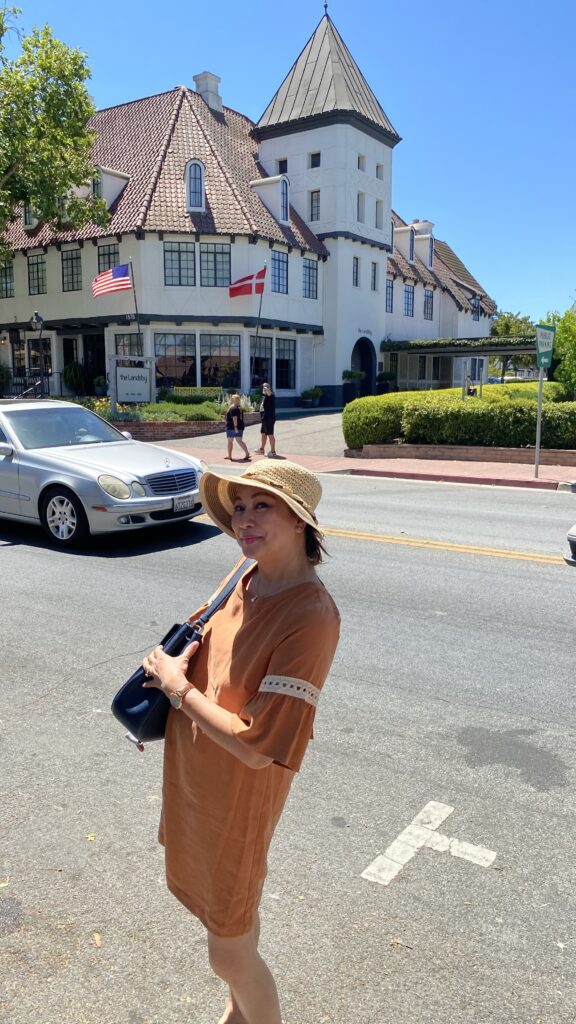 Every corner is a photo op spot.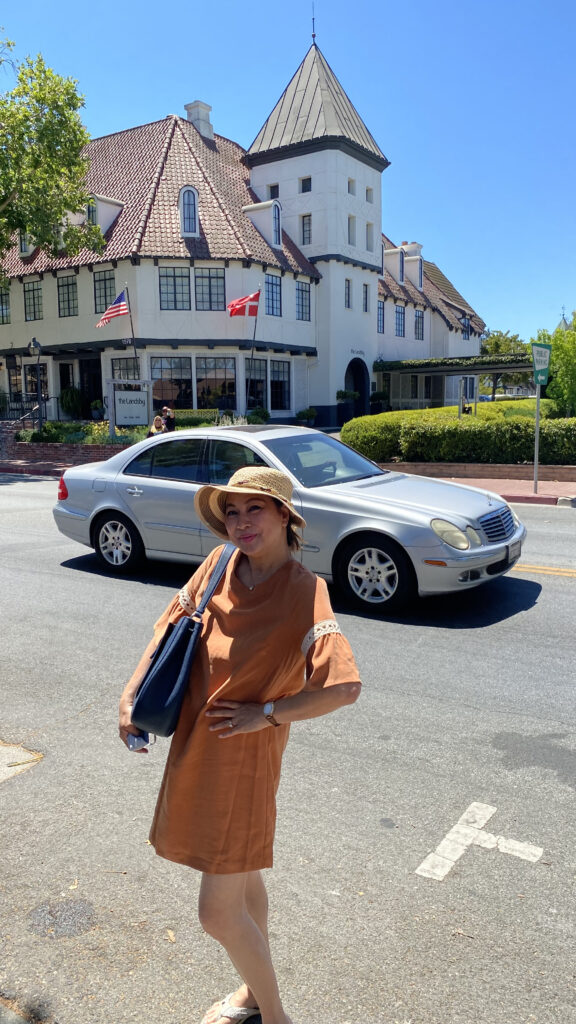 Selfie tayo.
Our height difference is magnified in situations like this.
Shall I tiptoe or should he adjust the camera?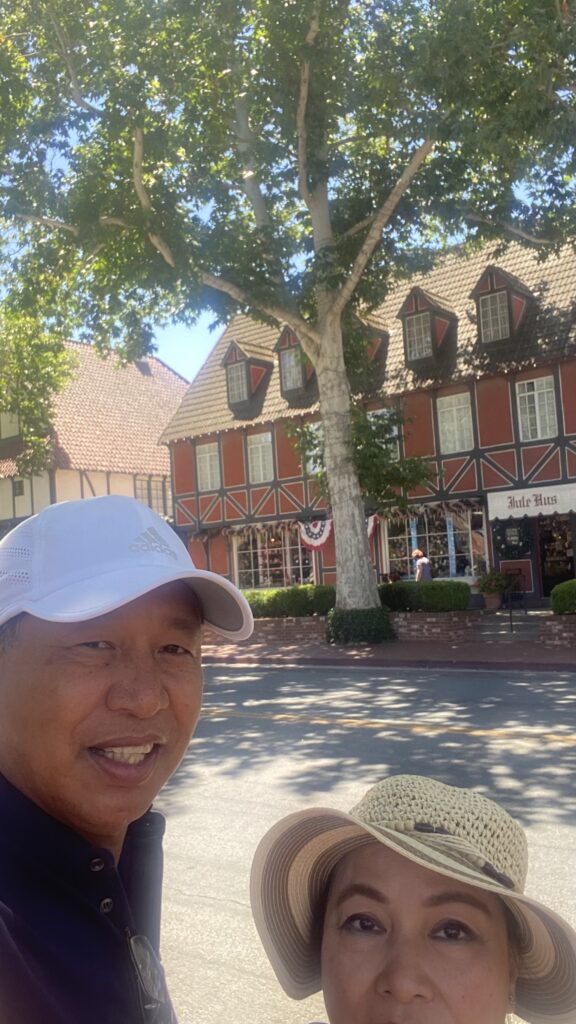 Ayan ganyan, ibinaba nya camera.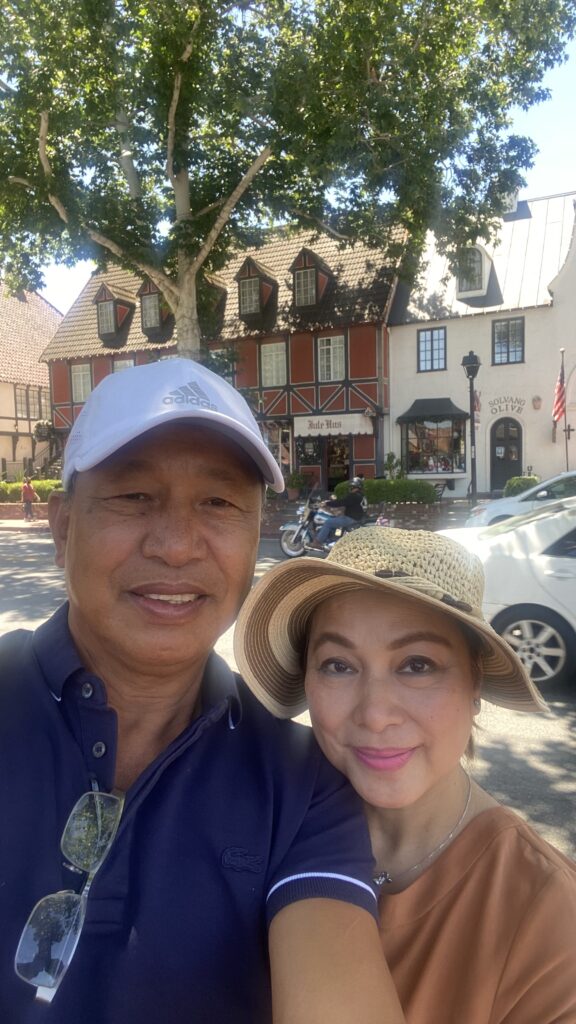 This tiny building is so adorable.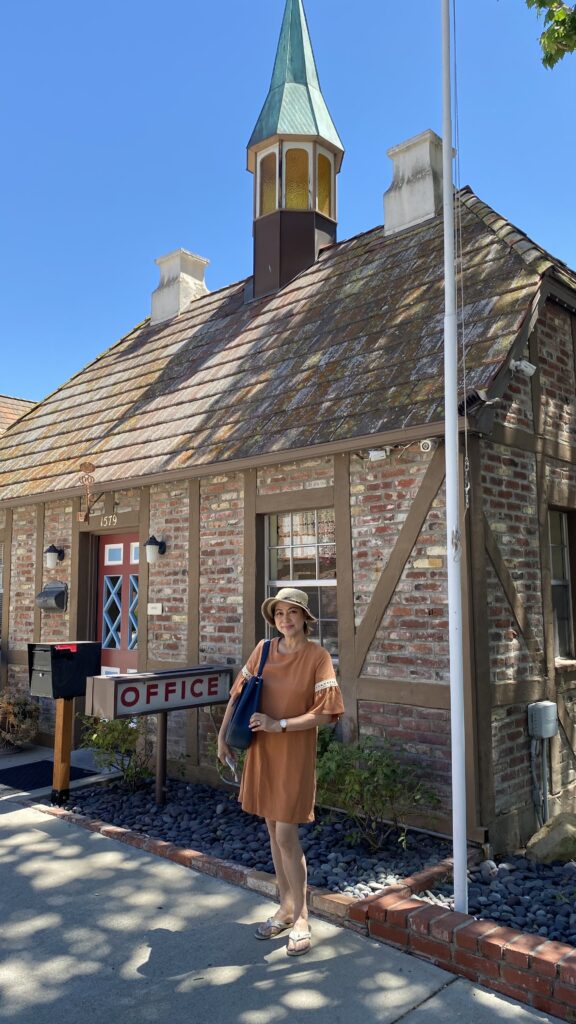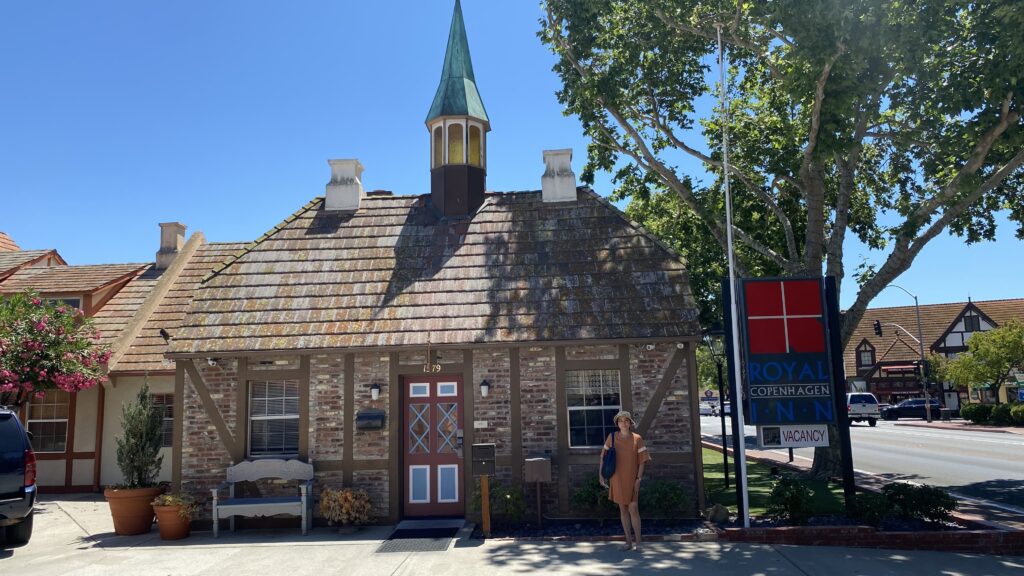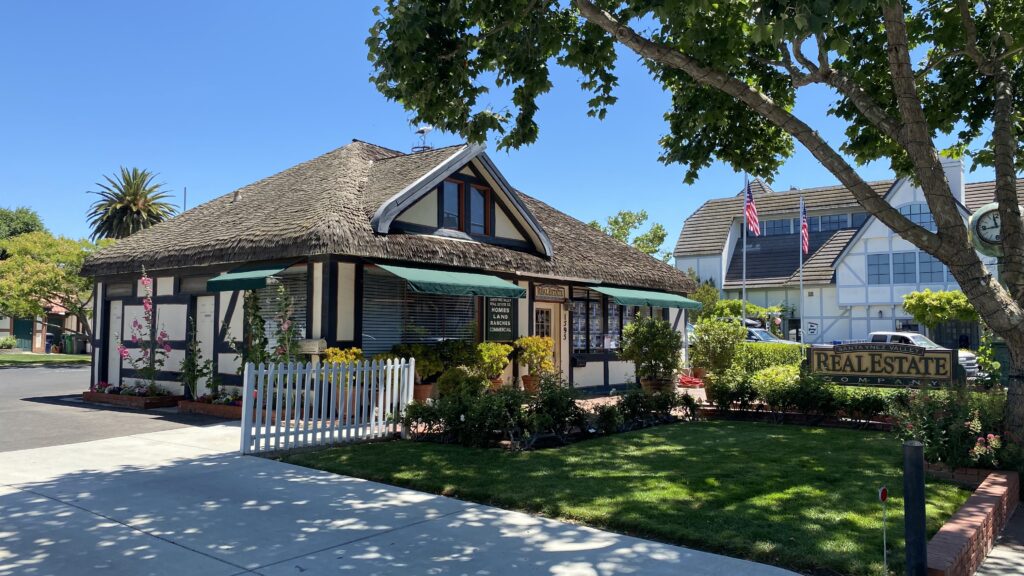 We fell in love with the old vines covering the trellis at the front entrance of every shops in this commercial building.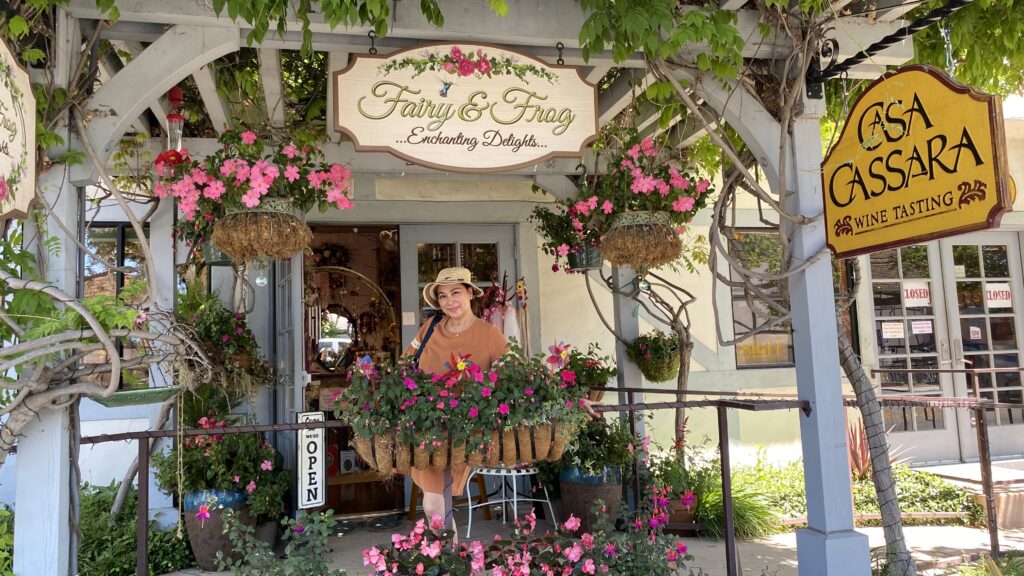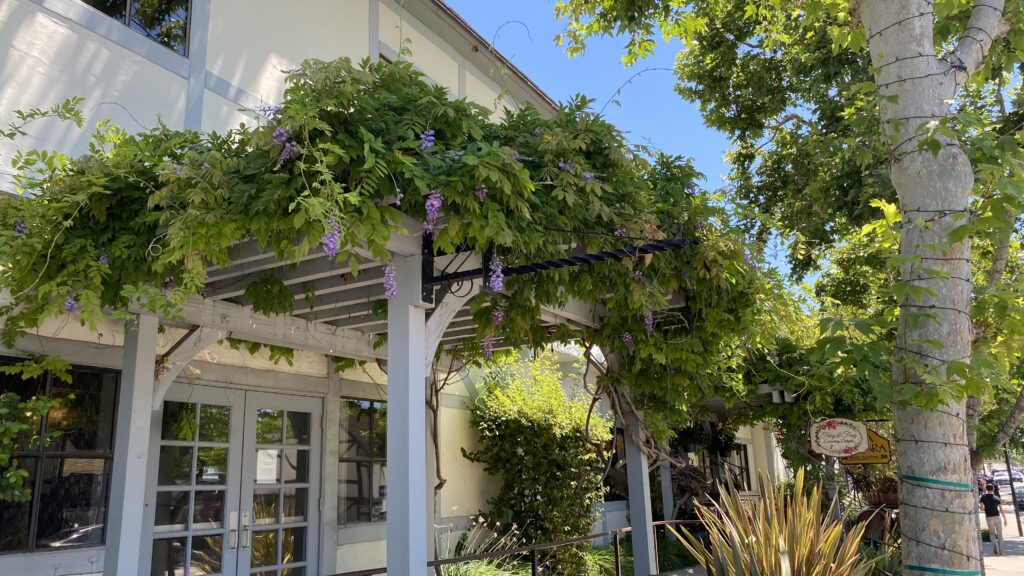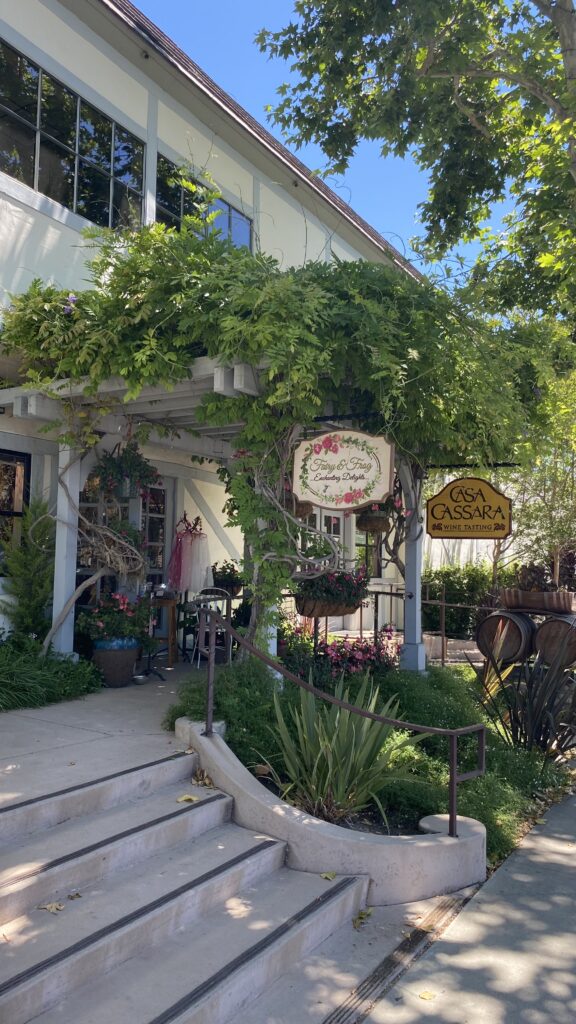 There are many little souvenir shops.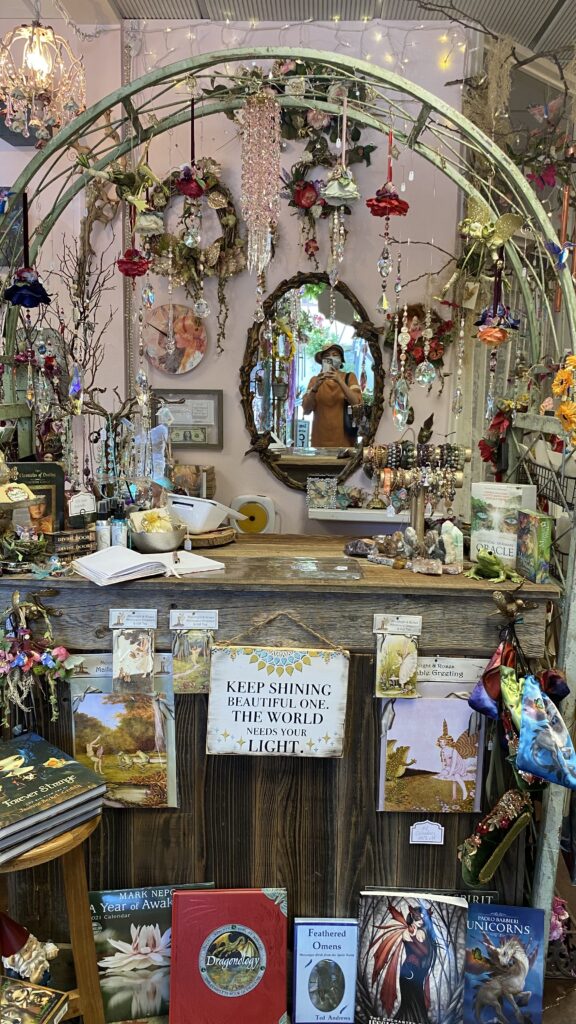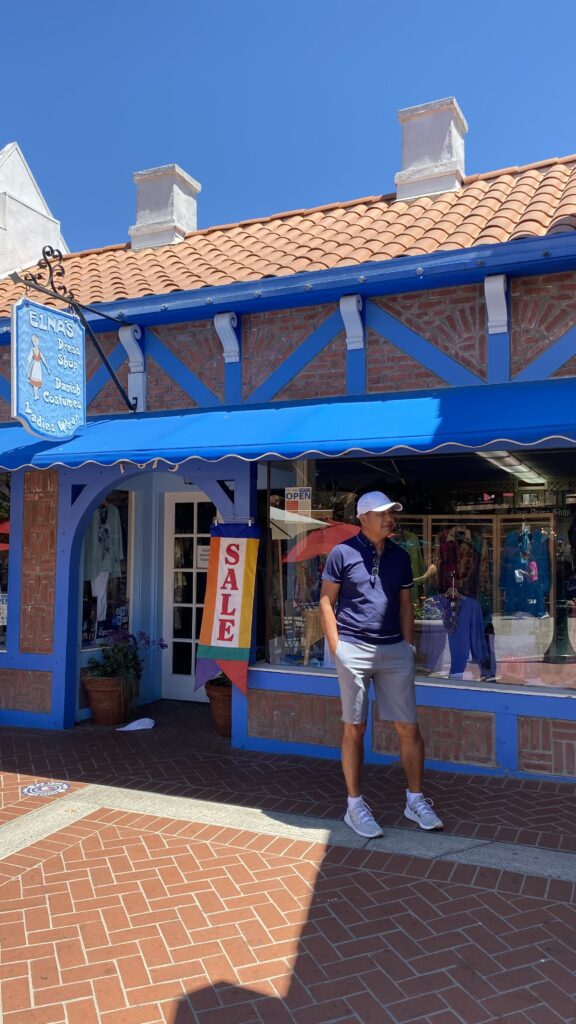 Many were still wearing masks but a good number weren't.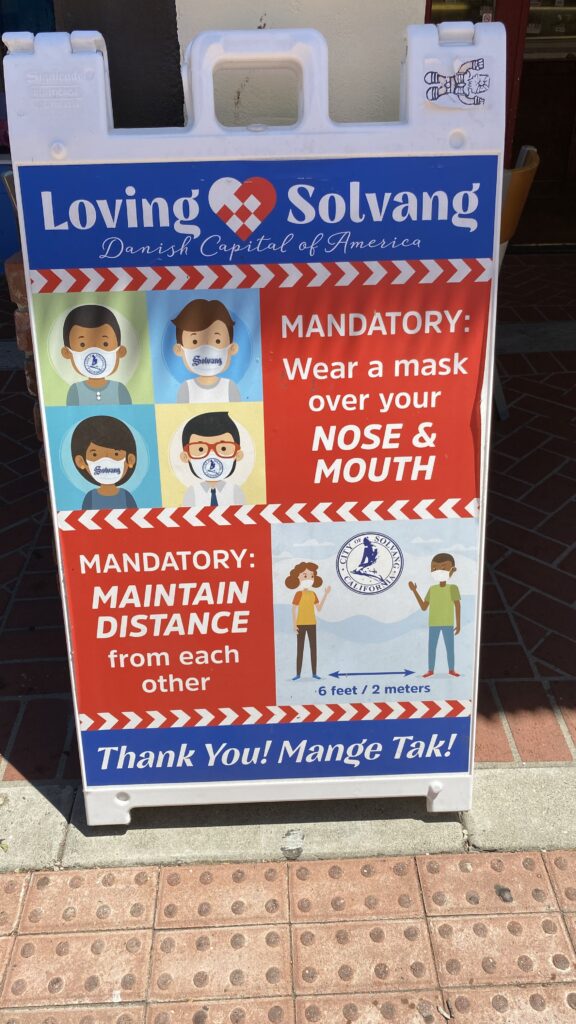 This store is so lovely. I wanted to buy one or two items from this store to patronize her business but I didn't find anything that made me take out my wallet.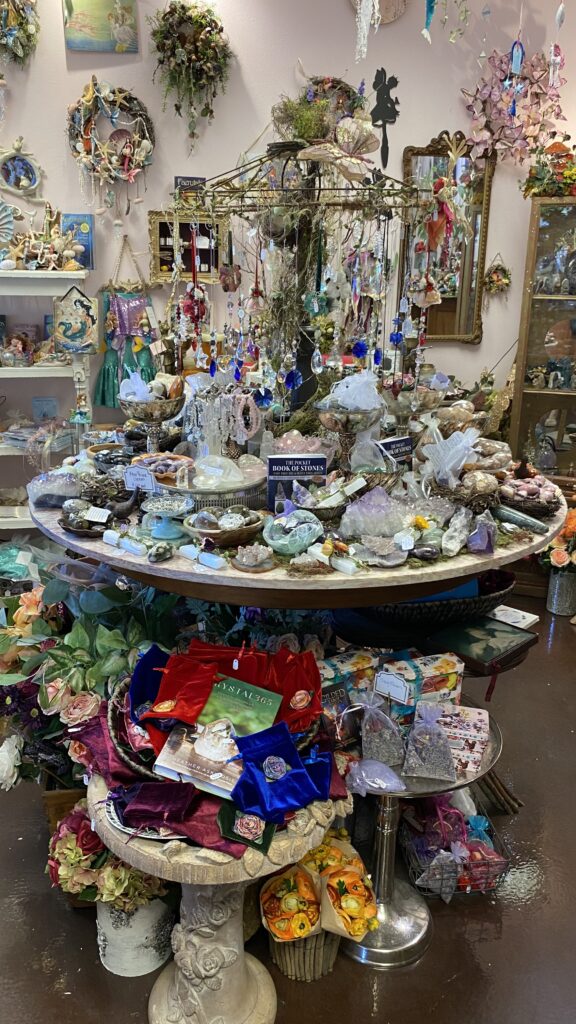 I bought a scoop of gelato from another store. I couldn't believe how expensive it was.  $5.99 for a very small scoop of soft gelato.  I wasn't complaining that I paid $5.99.  I resented that the guy gave me only half a scoop and not a full scoop.  Parang sa Pilipinas, kung pw3de lang timbangin yung ice cream.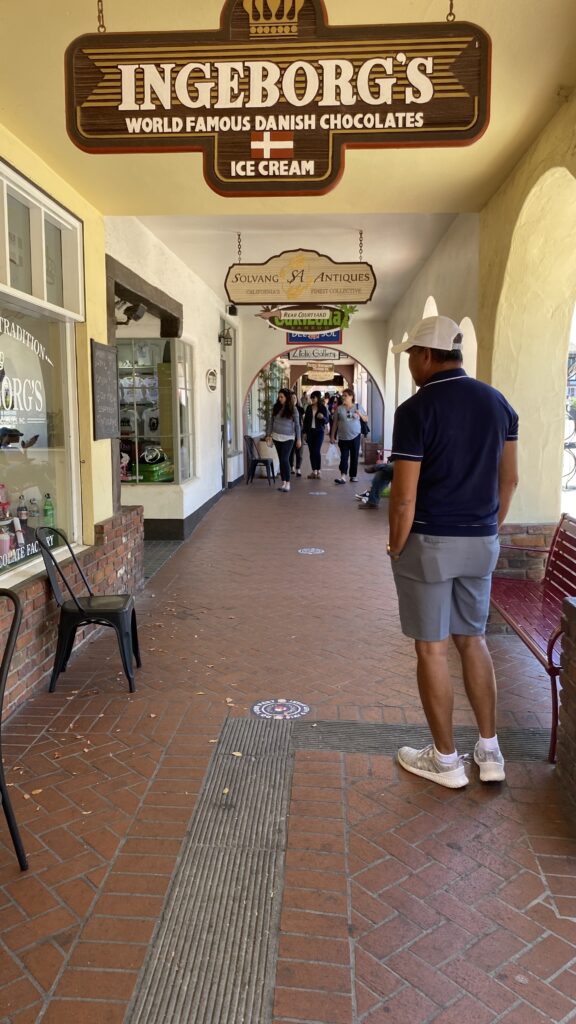 A—-"Tart, kunan mo uli't ako."
E—–"May kuha ka na ng windmill."
A—–"Iba naman ito.  Gusto ko ng windmill, kahit mini."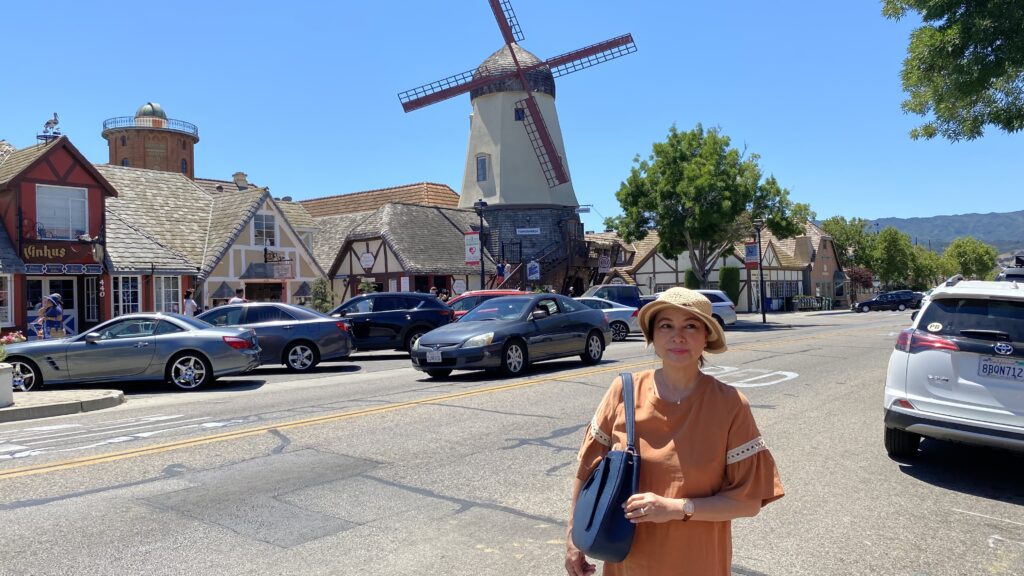 Too bad this antique shop was closed when we passed by.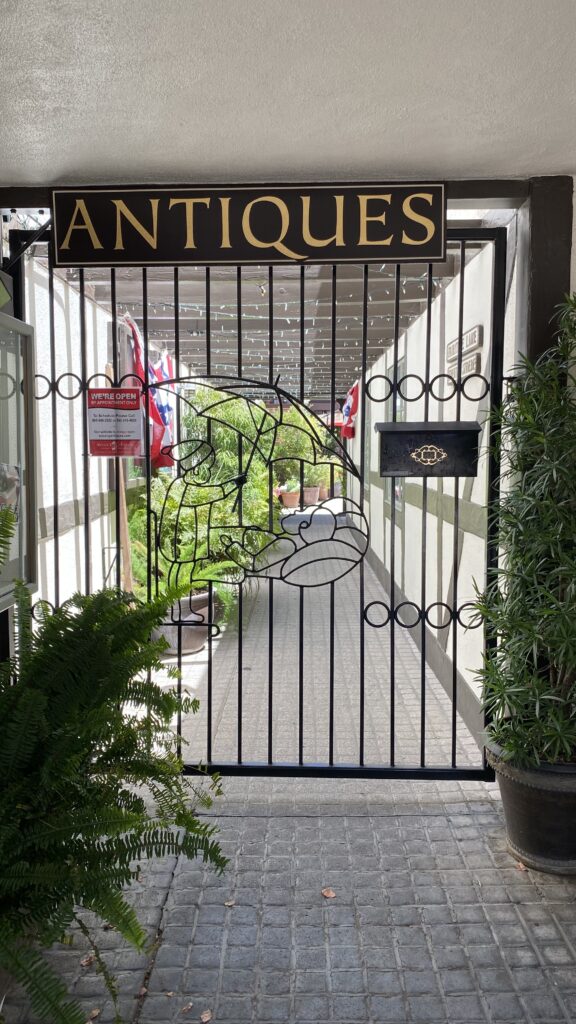 Plenty of tourists inside Rasmussen gift shop.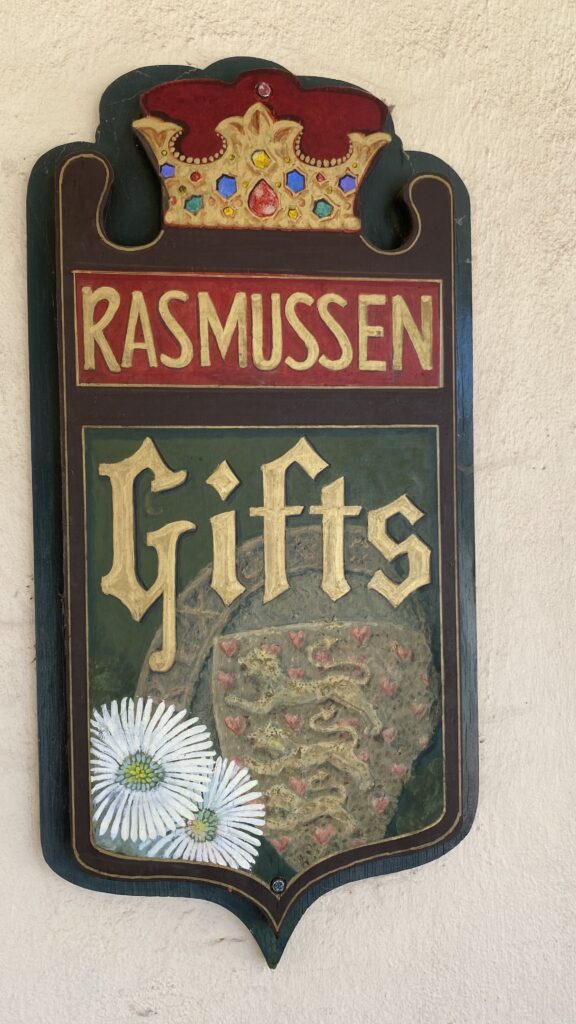 We were only at the start or our road trip I wasn't in the mood (yet) to shop so I just bought some tiny ceramics.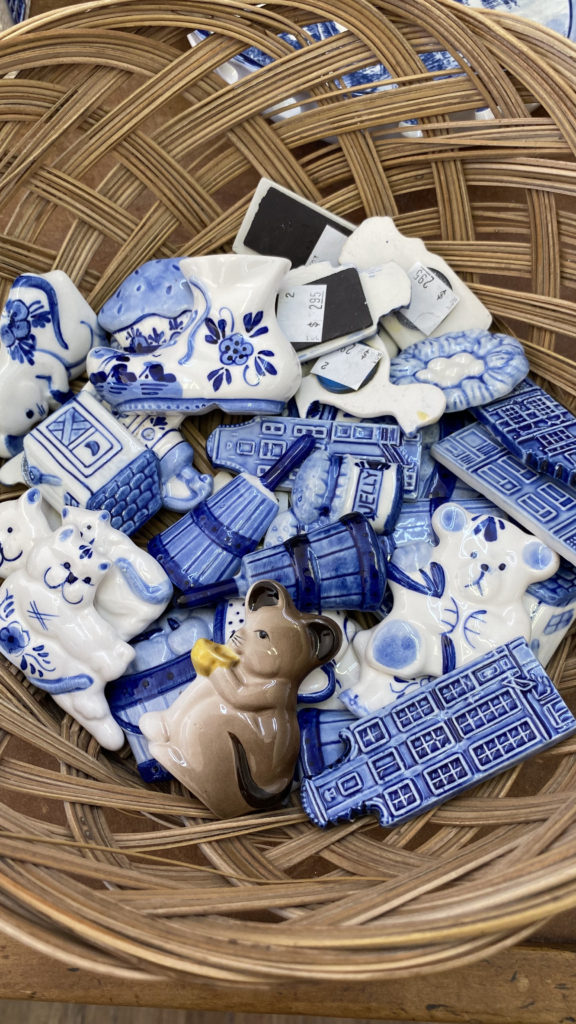 I was hoping to find a plate or cup and saucer or something that will make my heart beat.   None.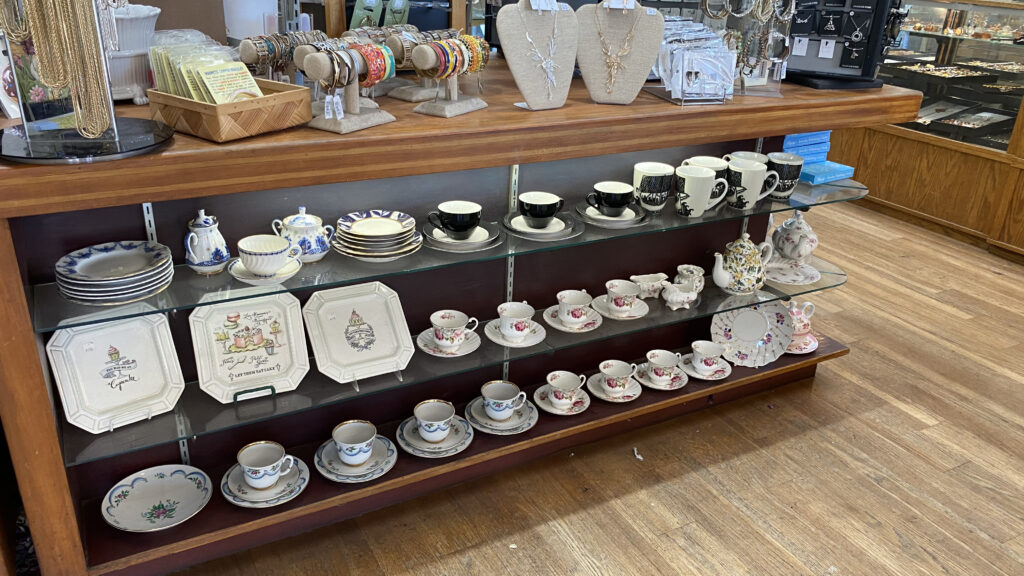 Did I buy this?  I don't remember.   I remember buying two or three items.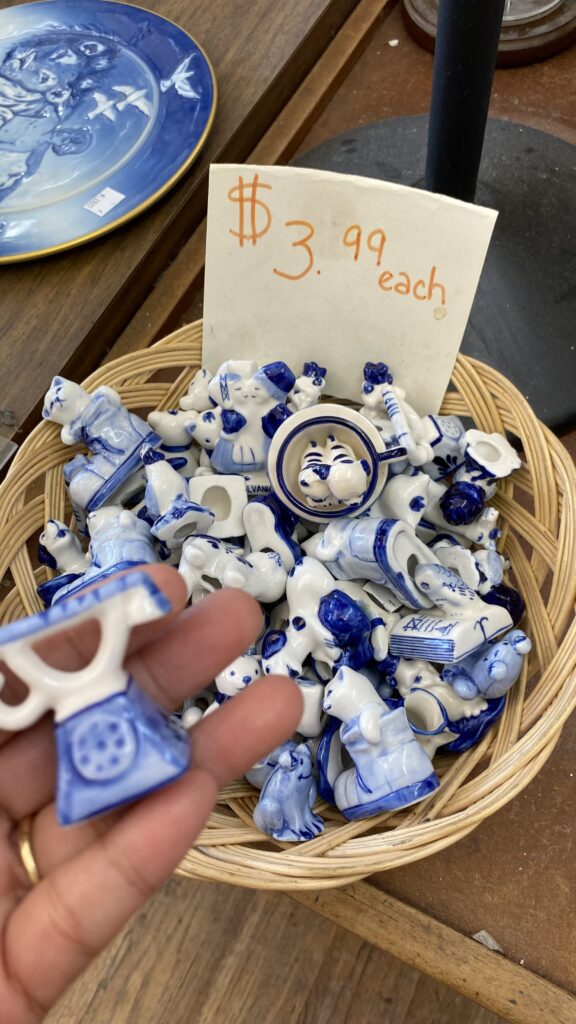 The sun was beginning to bite my skin but that didn't discourage me from stopping for a quick photo beside the multi-colored flowers and local artist's paintings.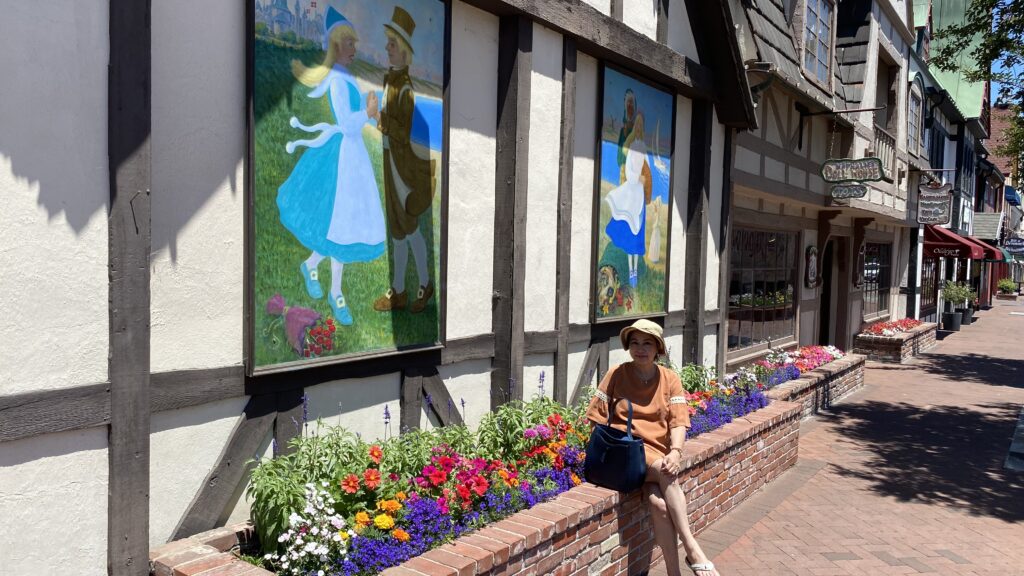 I was enjoying our walk so much that I thought of staying for another night.  My husband being very supportive of what I want said yes. But I decided to just go ahead with our original schedule because that would mean cutting back our stay in our next destination.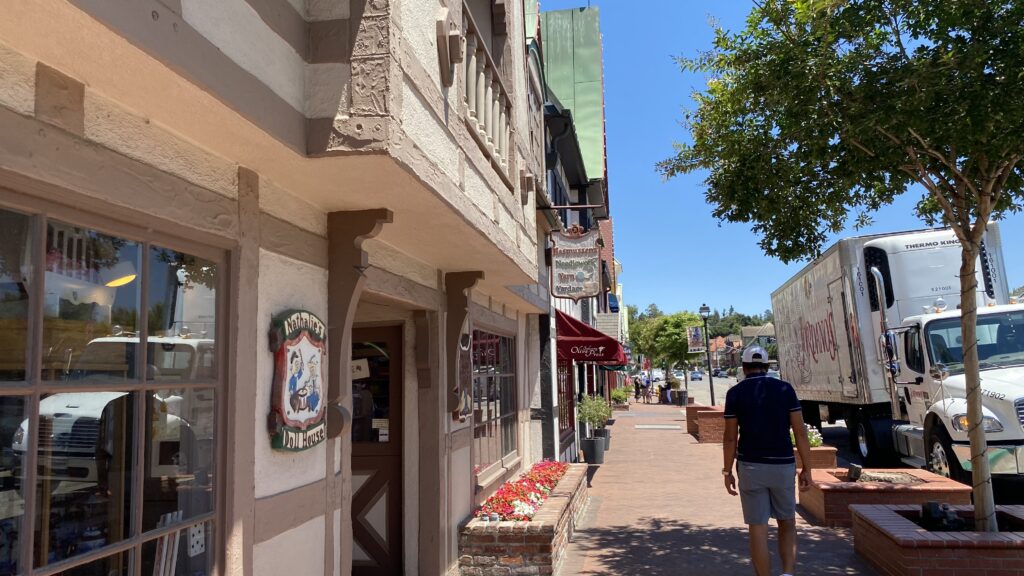 Edmund and I took photos in front of this store Jule Hus because our daughter's name is Juls or Jules or Yenyen Yee for short (lol).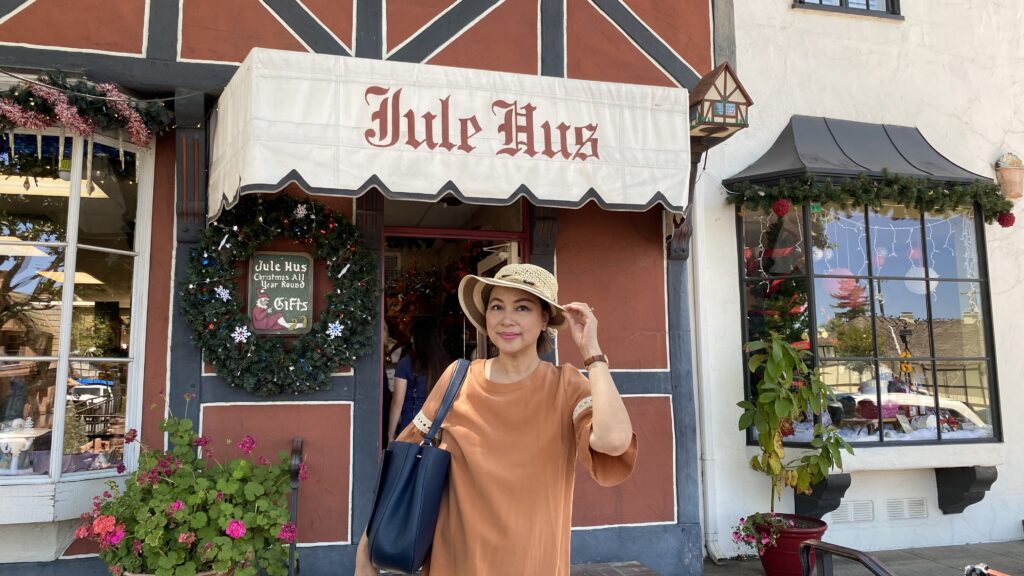 You would think this was only one shot.  No.  It took dear husband many many tries before we got the right angle— the full name Jule Hus on the background with both our fat cheeks inside the photo's frame.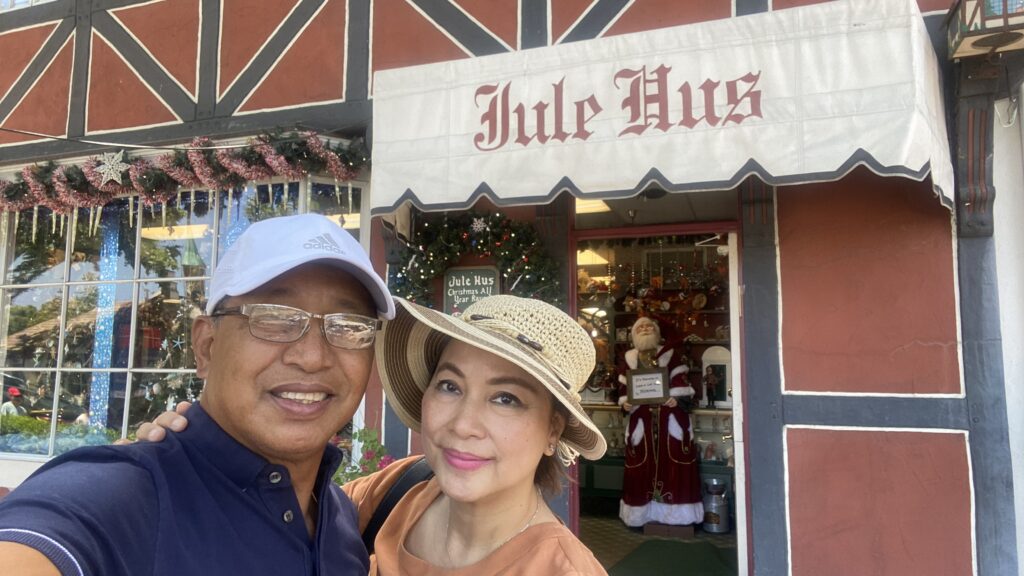 ECY—  "Ayan kunan mo yung pangalan, padala mo kay Oyen."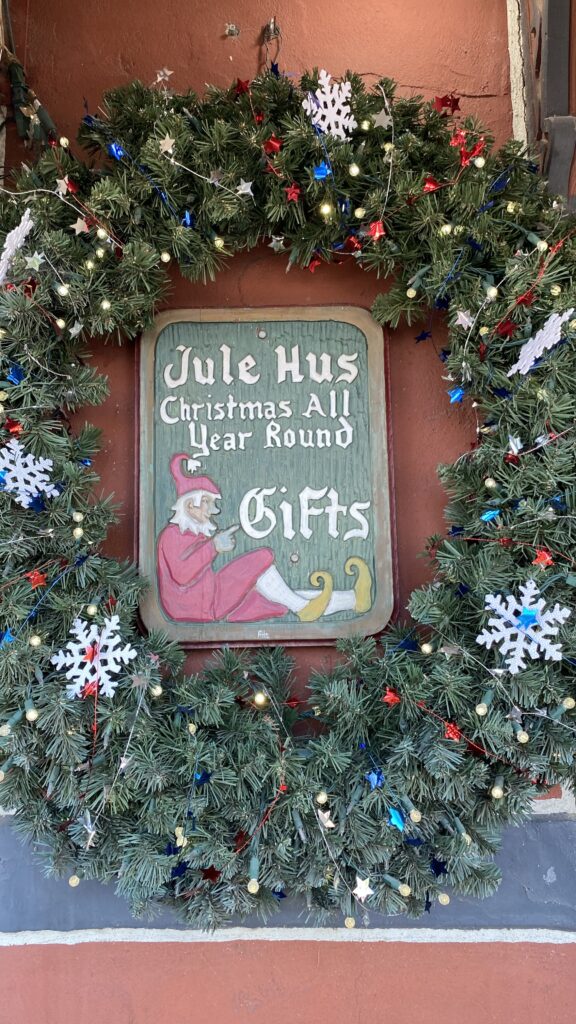 "Ayan, send mo."