The most popular restaurant in Solvang is Paula's Pancake House according to Tripadvisor and other travel sites.
If it's the number one favorite eatery in Solvang then we must try it too.
The wait was long. All tables indoors and outdoors were fully occupied.  There was no more physical distancing here.  All tables and chairs were being used.
We knew there would be a long wait so What we did was to list our names first. We were told that the wait would be an hour so we made us of our tim4 by exploring the surroundings while cognizant of the time.

The items on the menu were regular stuff.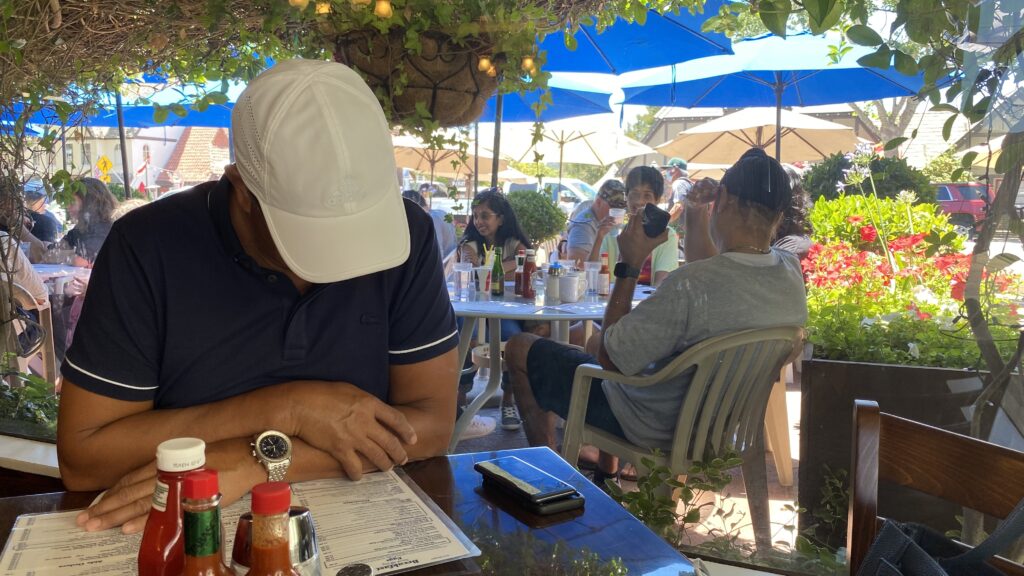 Judging by the number of tourists willing to wait just to get a table here, then Paula's Pancake House truly deserves the accolade as the most popular.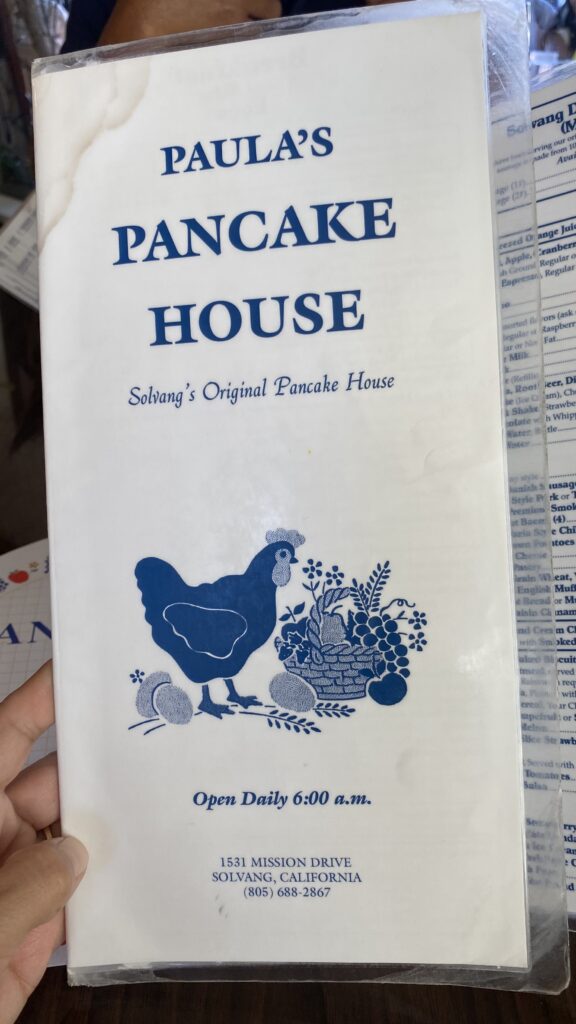 Oooh I like eggs.


The lady in green to the right was staring at me.  I wasn't sure if she was looking because I chose to wear my face mask while waiting for our food or she thought I was unvaccinated.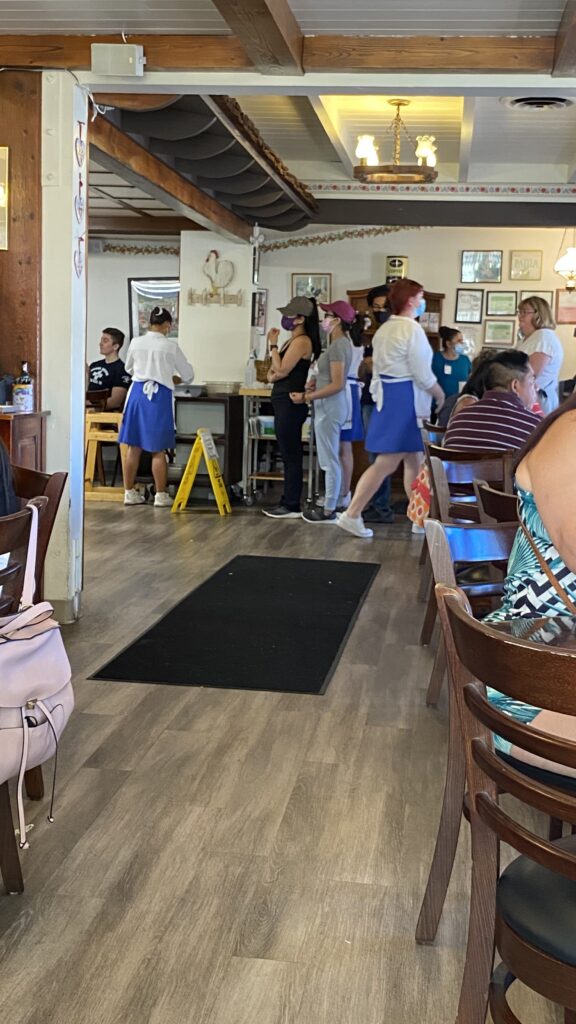 My husband has been so considerate lately.  Dati masyadong mapili, ngayon he has a more open mind.  Okay lang kahit saan ko gusto kumain.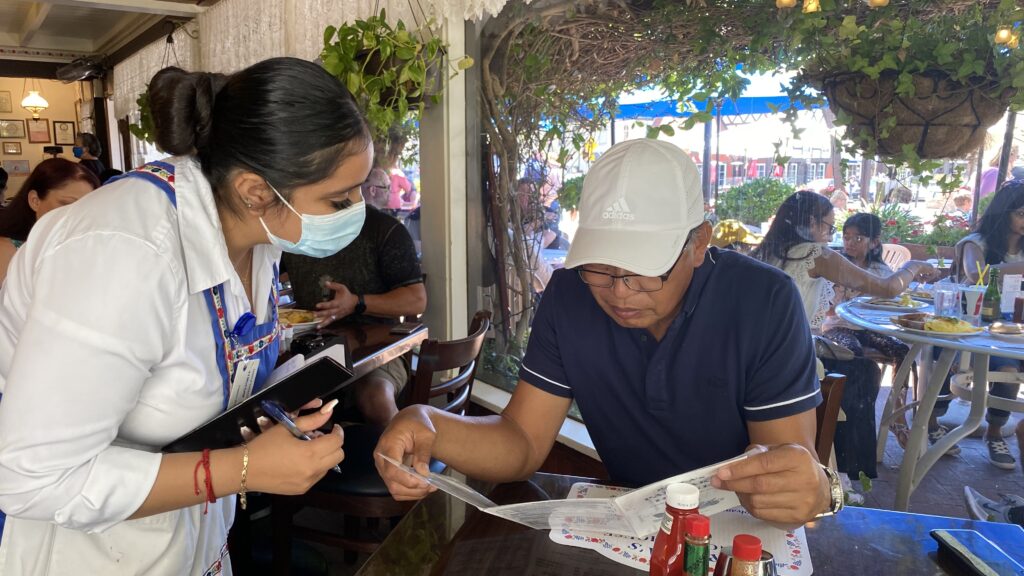 Sunny side-up eggs, hash brown, sausage, and toasts for me.  Nothing spectacular.  Same taste as in Denny's and IHOP.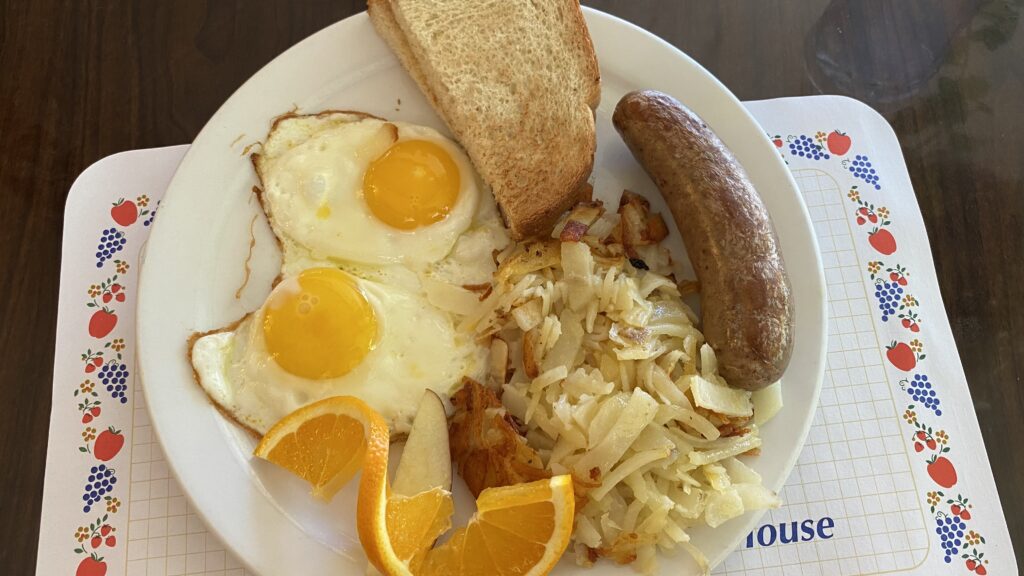 Edmund's pancake was as big as his plate.
A—– "how is it?"
E—– "Okay lang."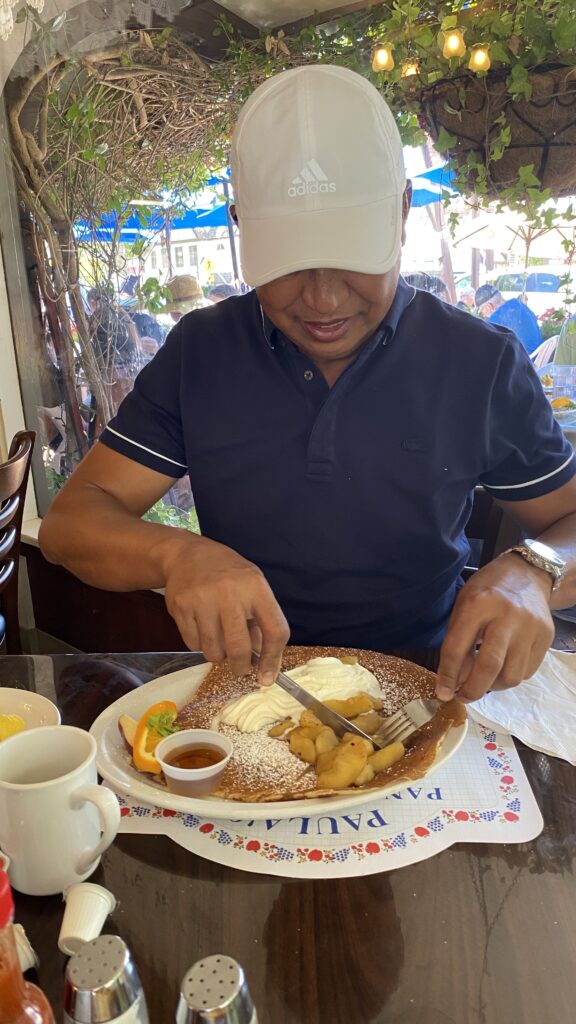 That looks delicious and not okay lang.

Long wait, slow service, could be due to the sheer volume of people, food was average. So what makes Paula's Pancake House extremely popular?
Social media. People come here, take pictures, post, and repost.
Limited eateries in the area.
Will I eat here again next time we visit Solvang?  Yes of course.  It's a charming place in a charming village.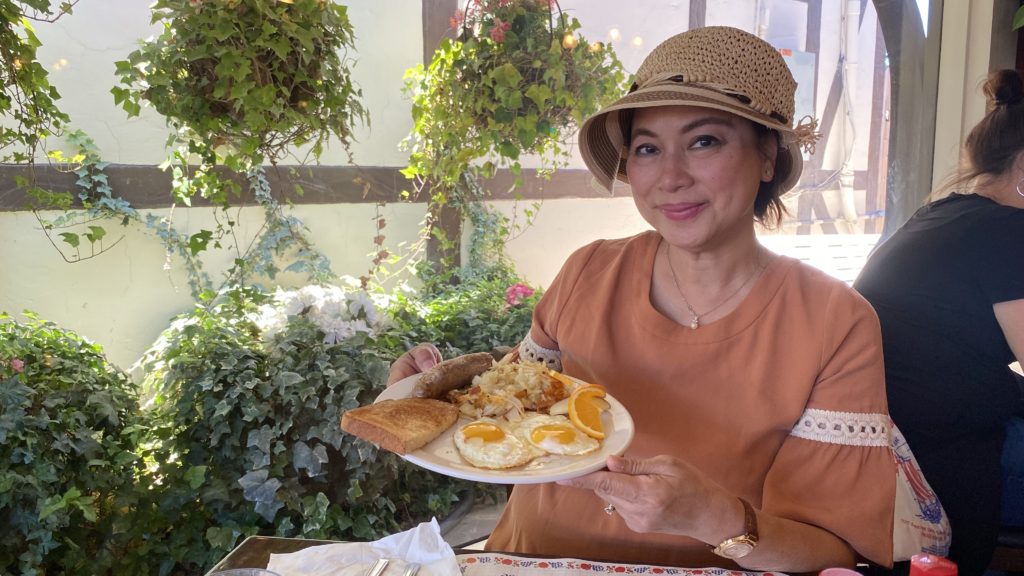 Thank you to the guy who drove several hours for me to get here. Who accompanied me while waiting for a table. Who gladly dined with me and paid for my meal too.