January 24, 2020, Friday
My appointment got moved several times. From 10 am it became 10:30 then 10:40 then 12 noon.
I was late by almost half an hour because I missed the exit to the freeway and then I drove past the building so I had to make a U-turn.
What was supposed to be a two-hour procedure became three hours.
It took her about an hour to perfect the measurements and to outline my brows. This was the harder part. This would be her guide to make sure once she dyes my skin, the brows would be symmetrical and close to perfect.
She said she doesn't do microblading on 50 year olds and above. It only looks good right after the procedure but microblading does so much trauma to the skin and the brows need regular retouch according to her. She was going to do what's called as Ombre Powder Eyebrows.
I got tired sitting there while she took lots of photos, measured my brows, the distances to the tip of my eye, my nose, etc.
She has done ombre powder eyebrows tattoo to at least 150 women 50 year olds and up.  The oldest client she had was 82 years old.
I was a bit apprehensive because once she tattoos my skin, it's permanent. What if I looked worst than before? Paano kung sa halip na gumanda ako eh lalo na akong pumangit? Wala ng atrasan. Baka pag-gising ng asawa ko sa umaga matakot sa kilay ko.
She kept complimenting me. She said last night she was thinking maybe I am an actress in the Philippines and I am not just telling her. I told her, yah, right, I am an actress, and my role is usually the one being fed to the alligator. That was a common joke in the Philippines.
Mukha kang artista, pakain sa buwaya. I told her if she hates someone, tell her she looks like an actress.
It stings,  It hurts.  Hapdi.  I could feel what seemed like tiny brushes vigorously scraping my skin.
While I was laying down, she kept saying "it's pretty, I like it". I was afraid to see how I looked like.
I showed her a photo of mine taken on Christmas day, December 25, 2020.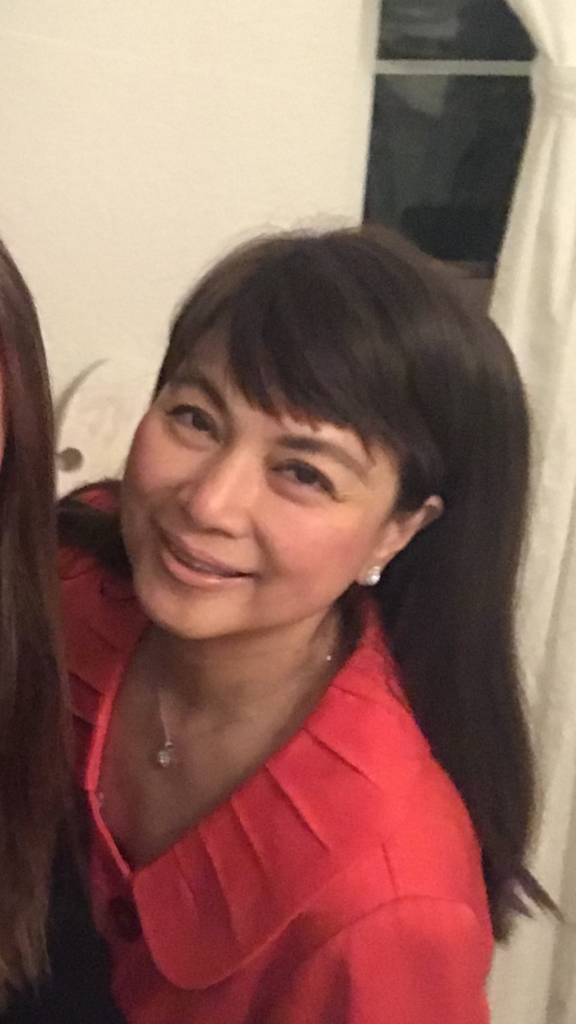 I wanted to have that shape but she didn't follow that. She said she followed the natural brow shape. I think there's a certain shape and design she's accustomed to and that's her comfort level.
I now look like Bella Flores.