I woke up at 6:32 am only to find a messy bathroom floor, thanks to Stitch. After spending about 10 minutes cleaning his mess, nawala na ang antok ko. Suddenly, I felt the urge to read, not just any book, but my childhood book Ookpik.
Oyen gifted me last Christmas these two editions and I couldn't be any happier. I felt grateful too.
I've mentioned to my kids about Ookpik twice last year during the lockdown months. I told them how I missed this childhood friend of mine and wished I could see him again. My daughter was skeptical at first if there was really a being, or a creature, a cartoon character, that goes by the name of Ookpik. I can't blame her, what obscure name. Didn't seem real. My kids know that I have a very active imagination but Ookpik is not some fictional character in my wild imagination. He is real.
I was maybe between 4 to 6 years old when I received a gift-wrapped box from my father. I no longer remember if it was for my birthday or for Christmas. Most likely for Christmas because I don't remember anyone giving me a birthday gift except a birthday cake.
I still vividly remember that very moment when I opened the gift. It was one sunny morning, my sister and I were seated on the floor of our house's second-floor living room. I was facing her, her back against the wall. I could see the window and the roof.
It was a black box with clear plastic film on top that displayed the front cover of the book and there beside it was the cutest creature I've ever seen. It was sunny yellow, soft fluffy fur, and with huge eyes. Oh why didn't I take care of my Ookpik? I miss him. I wonder what happened to him. Maybe he disintegrated already, buried in some ditch. Poor thing.
Little did I know Oyen looked for it online. She found the book OOKPIK the Arctic Owl which was the one included in the gift box. She also found another edition, Ookpik in the City. There's no actual Ookpik that's still in good condition she told me.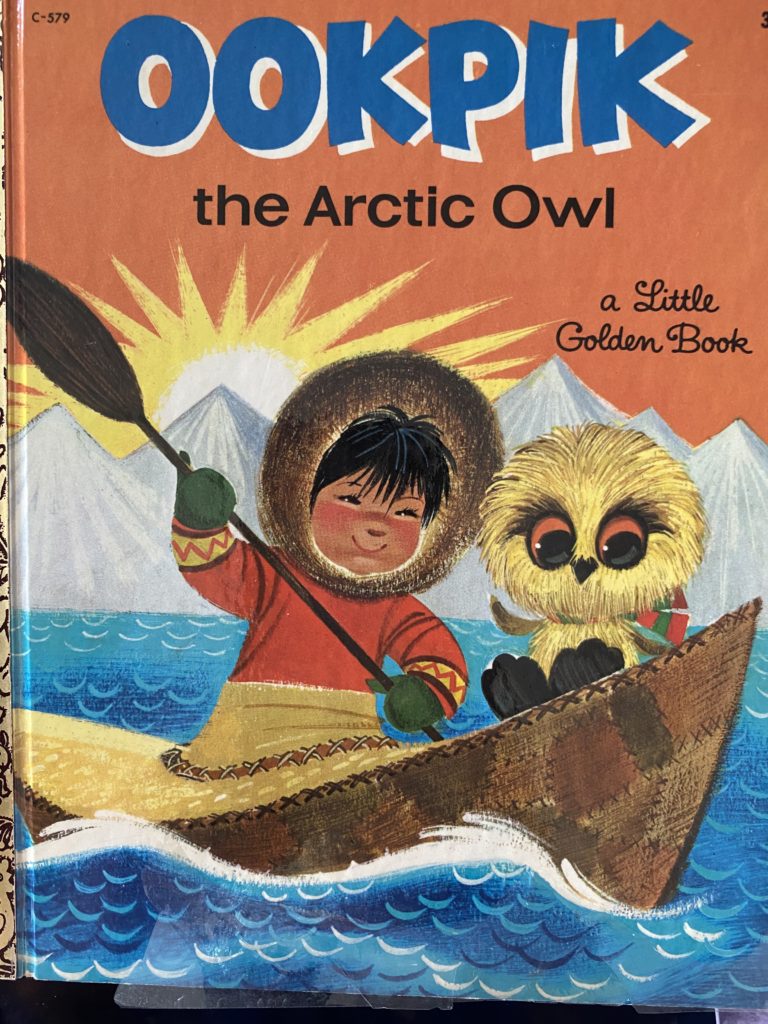 No Ookpik yet but I am still searching. I hope to find one in good condition. I will continue to search, or maybe contact the publisher. Golden Press, New York. Sayang, I should've looked for my toy while Oyen was still living in New York. Di bale, I'll find him.
Ookpik is a cute sunny yellow furry owl who was born in Fort Chimo far up in the Canadian Arctic. He grew up playing in the snow with the kind Eskimos. A little Eskimo boy named Mukluck is his best friend and they live together in an ice-brick igloo.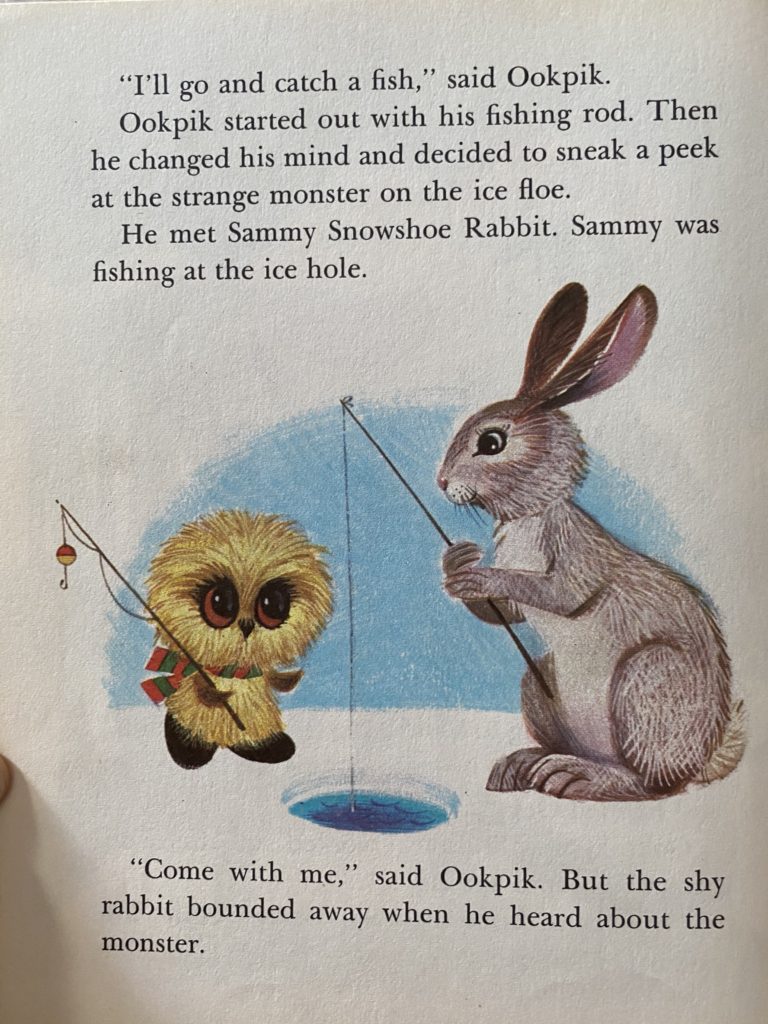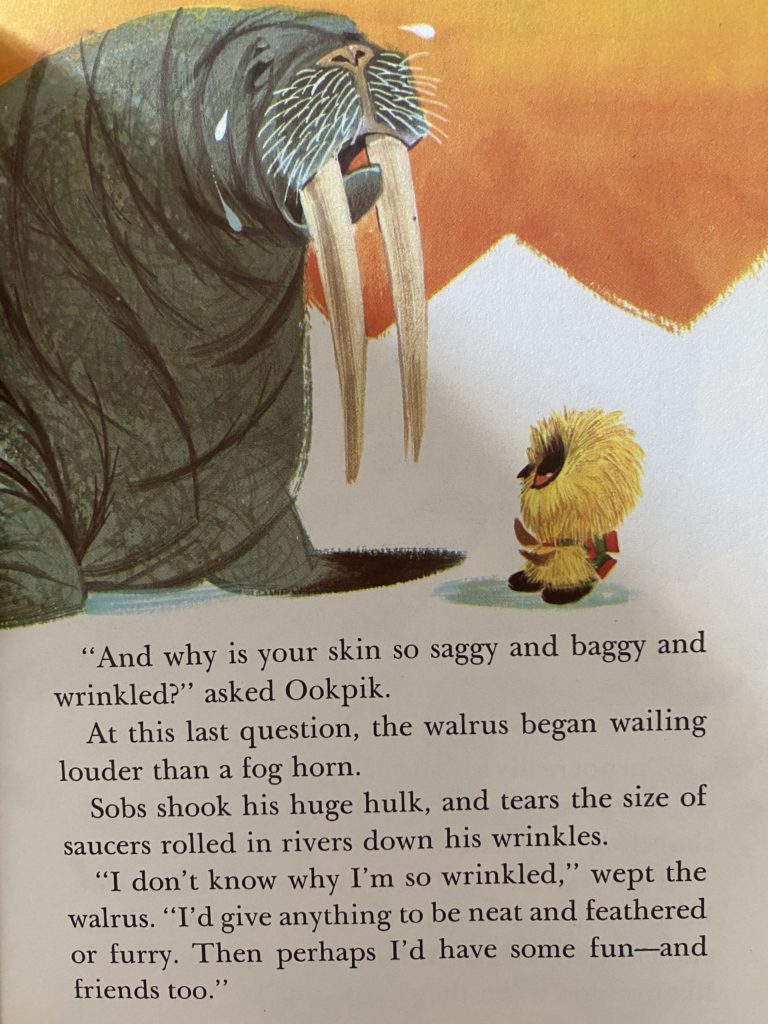 He is always curious about the outside world. He often wonders "there's more to know than snow." He wants to see jungles, deserts, fields, forests, and most of all he wants to see a city.
#Ookpik #GoldenBooks #GoldenPressNewYork @barbarashookhazen @irmawilde @beverlyedwards #alittlegoldenbook #childrensbooks