Dec 22, 200
Sorting out my old stuff and files to choose which ones to discard or keep is too overwhelming so I do it very gradually which doesn't even help reduce the amount of files and abubut.
Time to let go of my old trashbin with matchung tissue box and mirror tray.  They are pretty but dirty.
I found a bunch of keys I don't remember for which drawers or doors.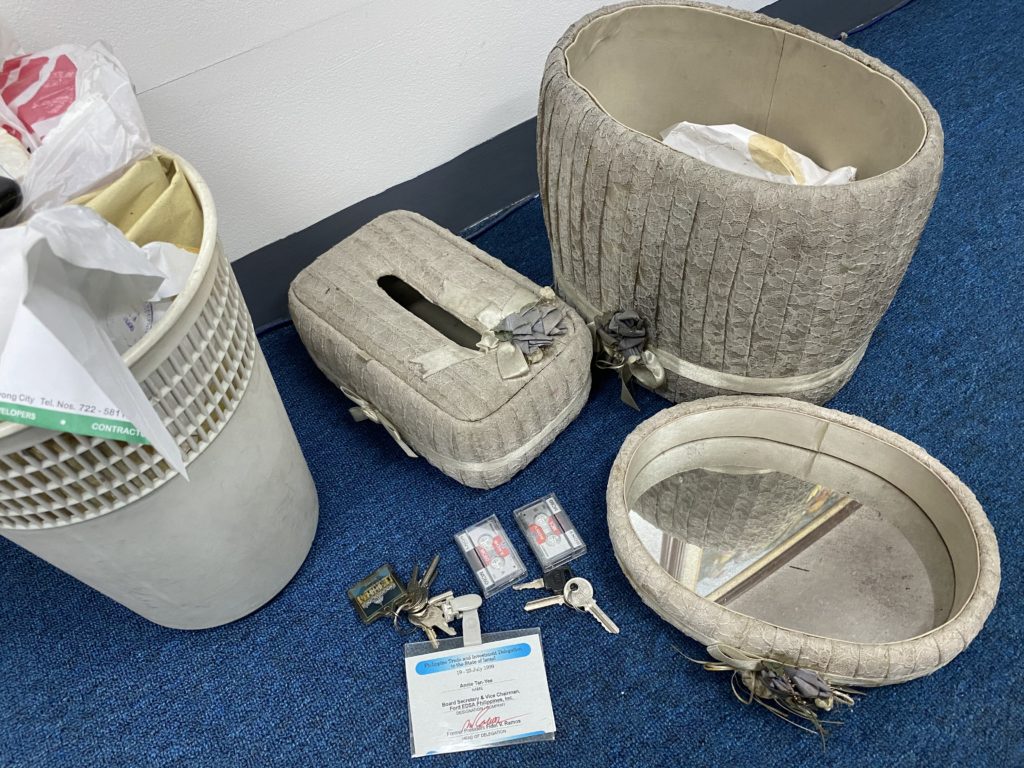 a
I saw this too.  My travel badge when FVR visited Isrsel.  Wow that was in 1999 pala, I actually don't remember the year anymore but I still remember what we did during our visit, for the most part.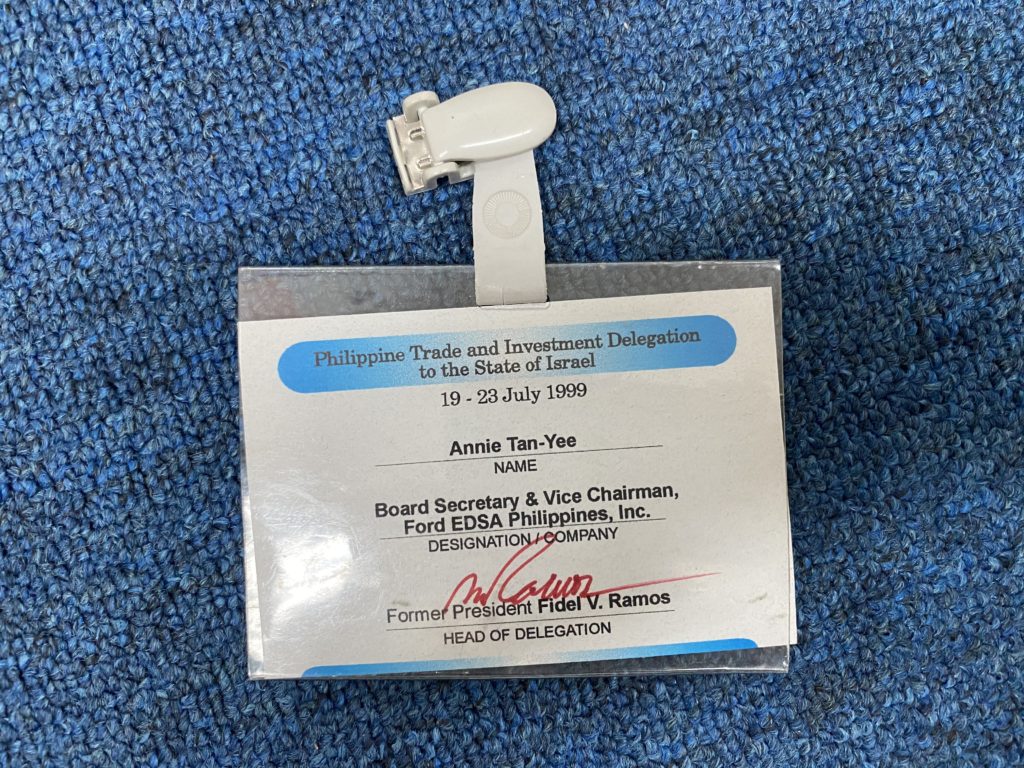 I found a few small paper supot containing cute souvenirs from my travels.  I have totally forgotten I have this items.
I can't even remember where I got this pretty doll until I flipped the tag.  Nagulat pa ako I was in Murano, Italy pala on May 16, 2003 and I bought this from a souvenir shop for 5 Euro.  Interesting.


d


e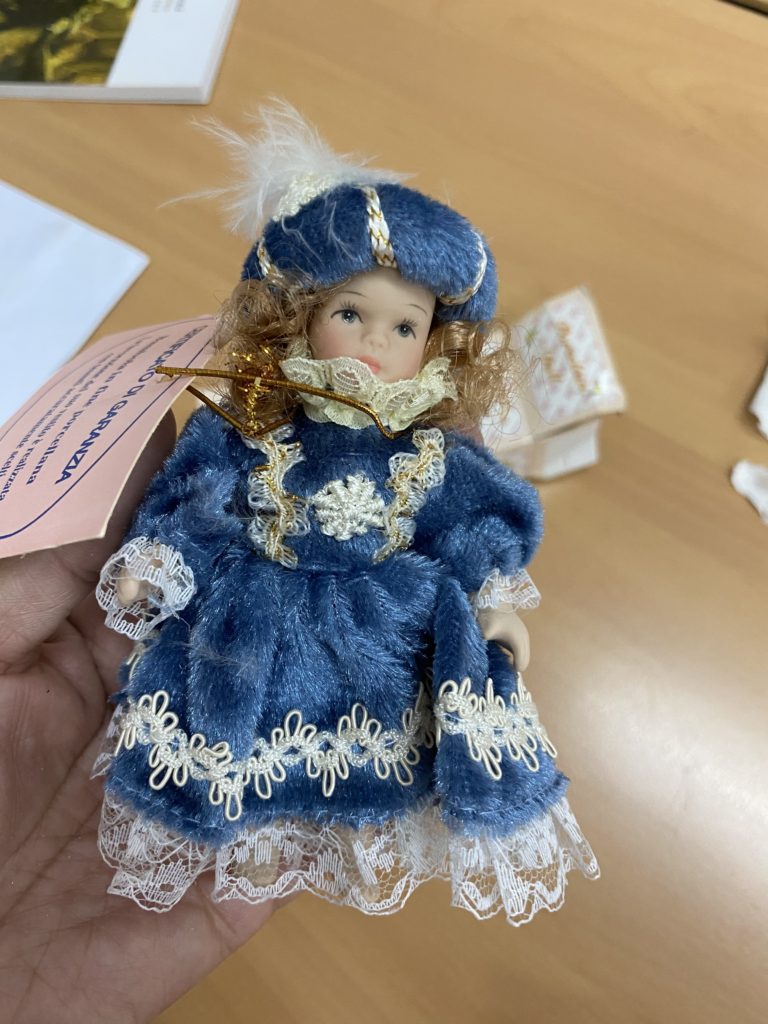 Boots supot, meaning I got this from London.   Boots is their pharmacy chain.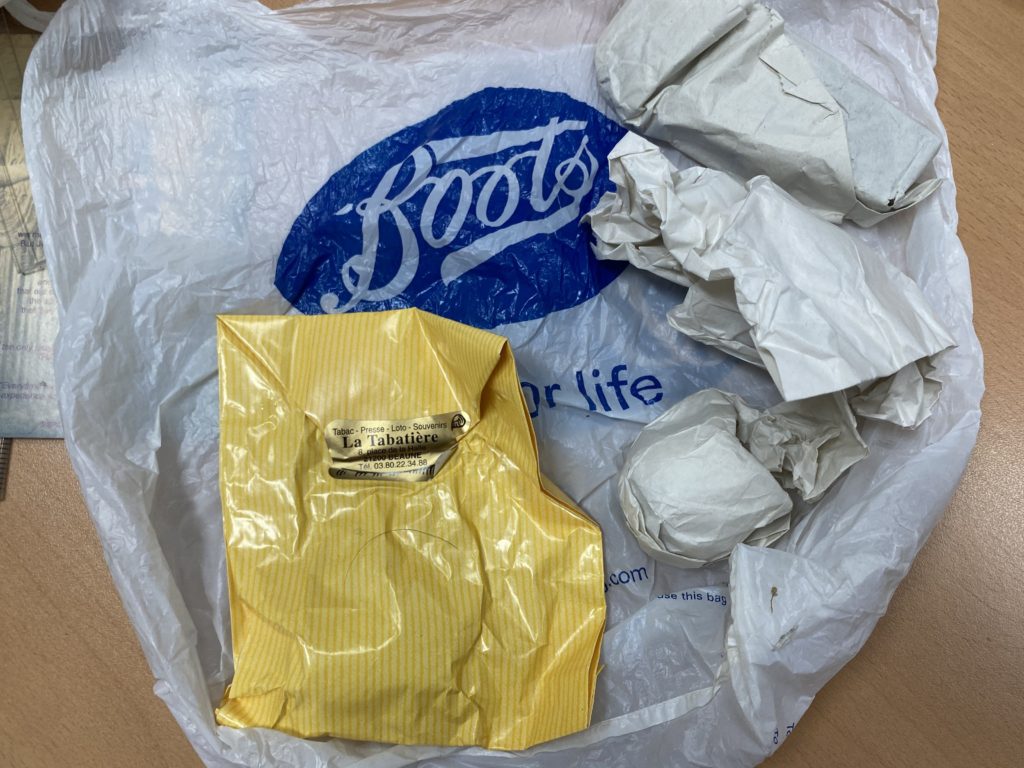 Puro cute ang laman.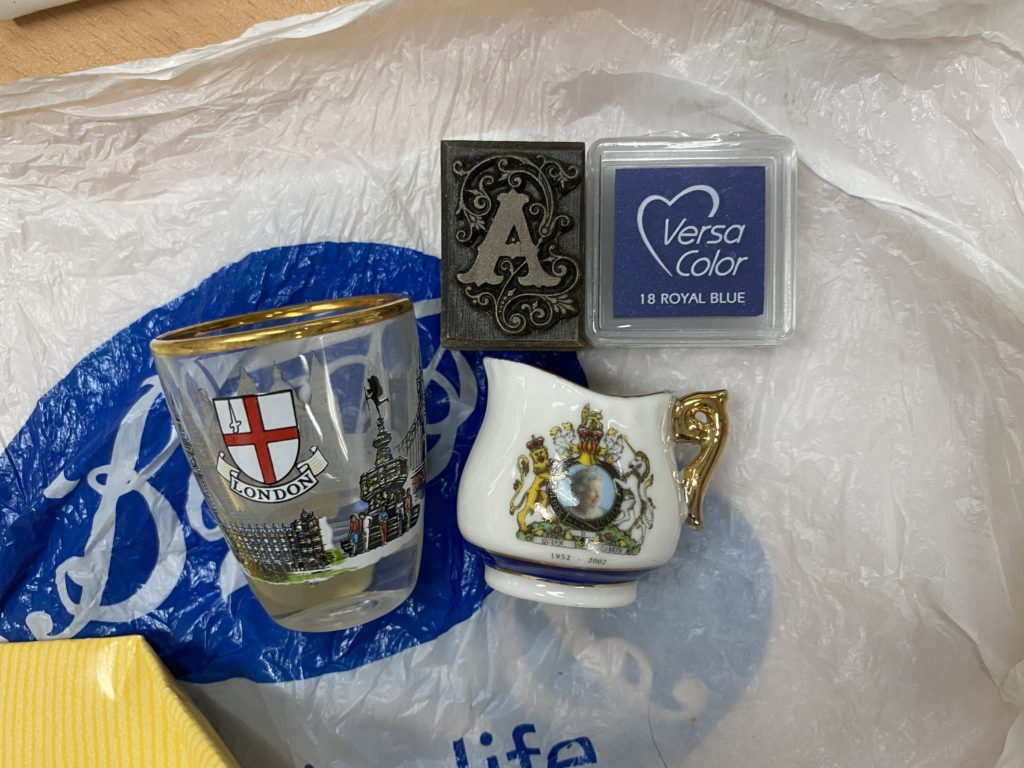 i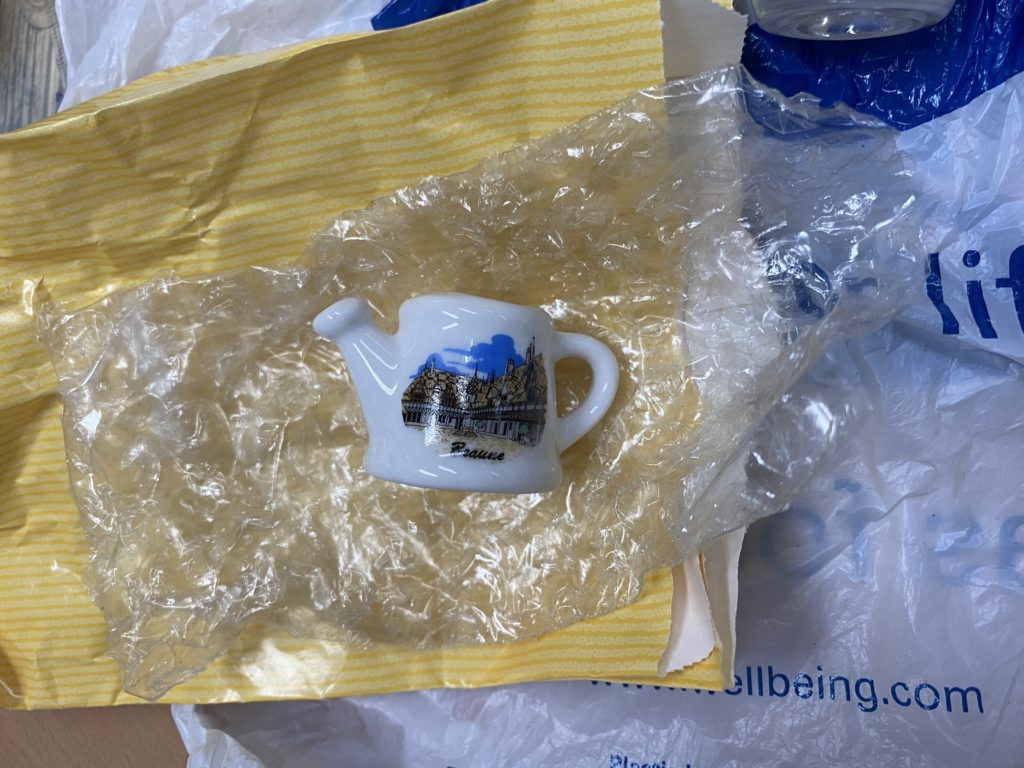 i am fond of buying little things like this miniature pot.