Went pasyal-pasyal in downtown Walnut Creek.
There'a grand piano in the loggia and anyone musically inclined can sit and play,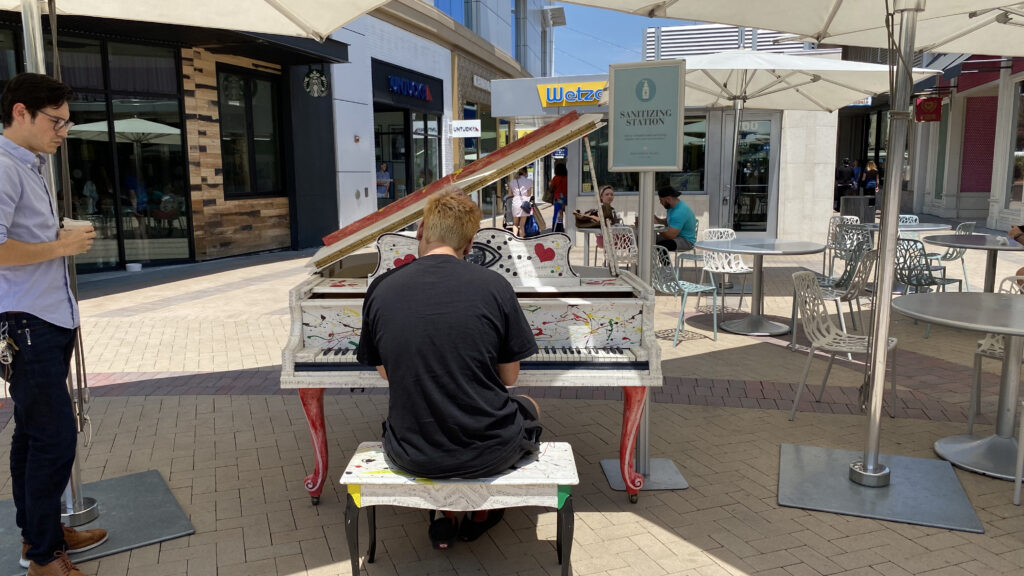 I enjoyed listening but Mochin was so malikot.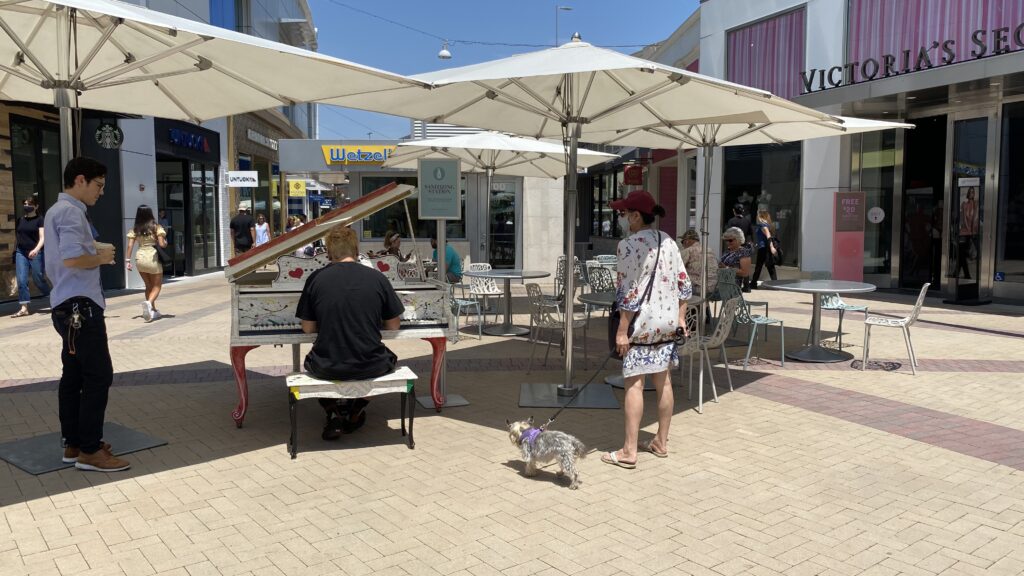 I couldn't concentrate on listening to the music kasi si Mochi paikot-ikot.
m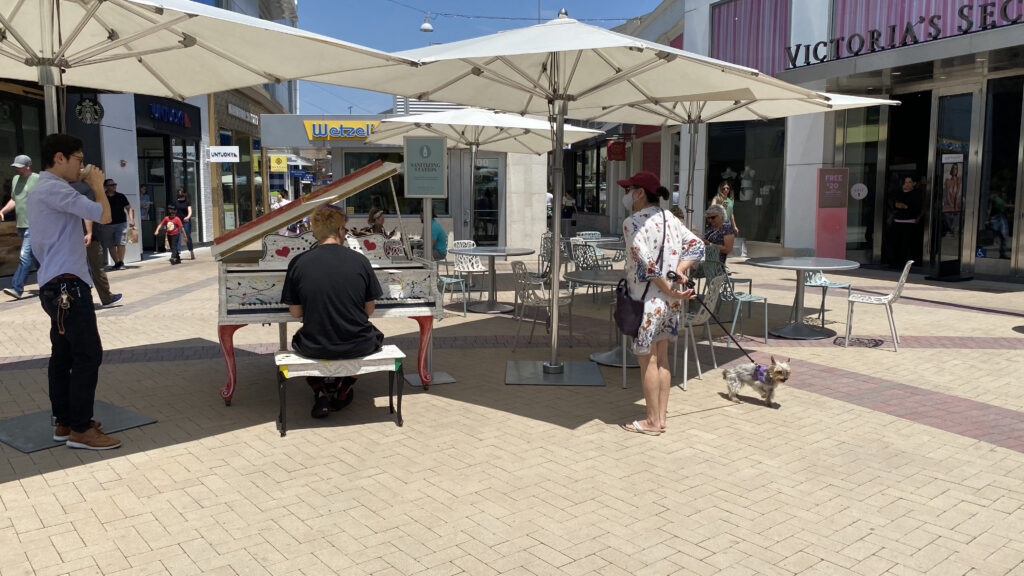 I went inside Zara.  I found a summer dress and regretted that I didn't buy a second one with a different color.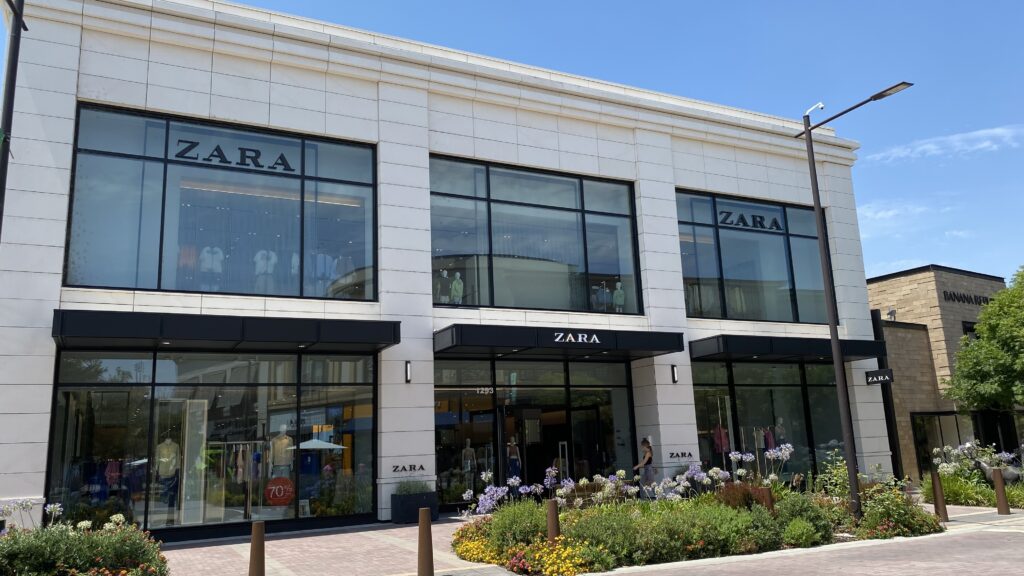 There were plenty of dogs walking too and it was tiring to manage Mochi, to prevent her from seeing the other dogs other wise she would snarl at them as if naman she's big.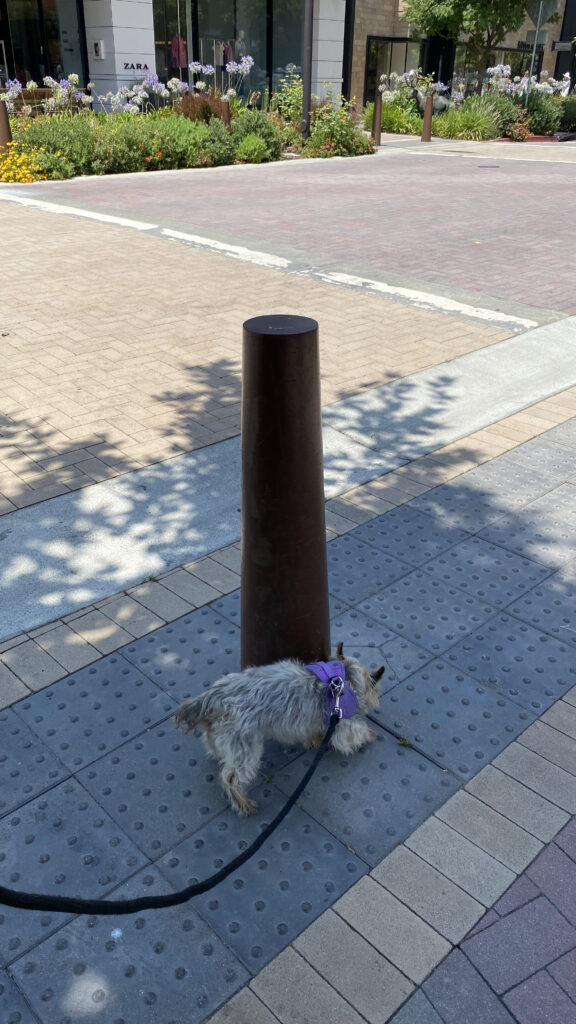 I again went inside David M. Brian and took a quick peek at the plates
This is Alle Royale by Raynaud, dinnerware set made in France.  Raynaud was  founded in 1911.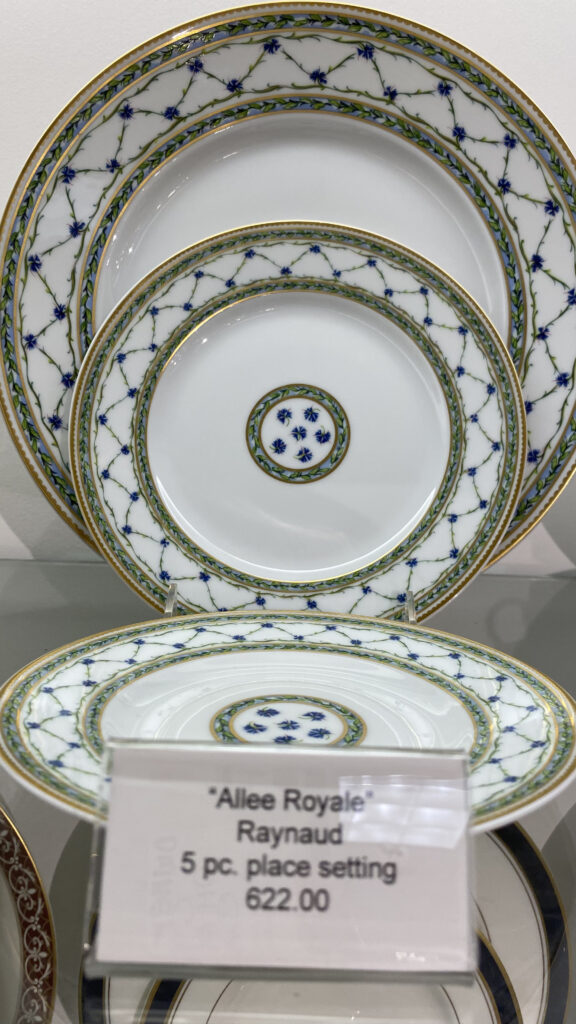 I bought this box of stainless steel Laguiole cutlery made in Aubrac, France.  It consists of 6 spoons, 6 forks, 6 knives.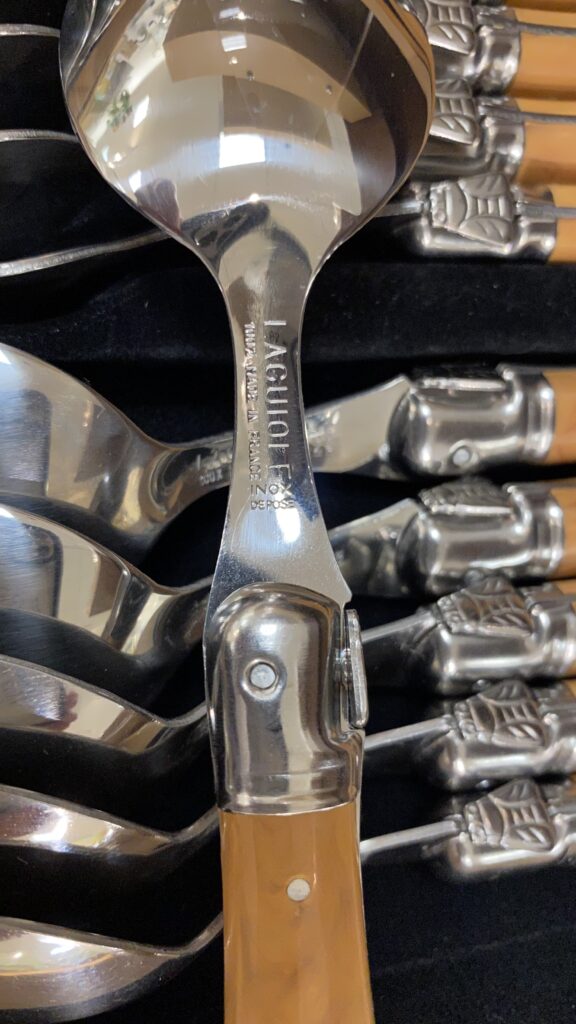 This is from Pickard, a US manufacturer of fine porcelain.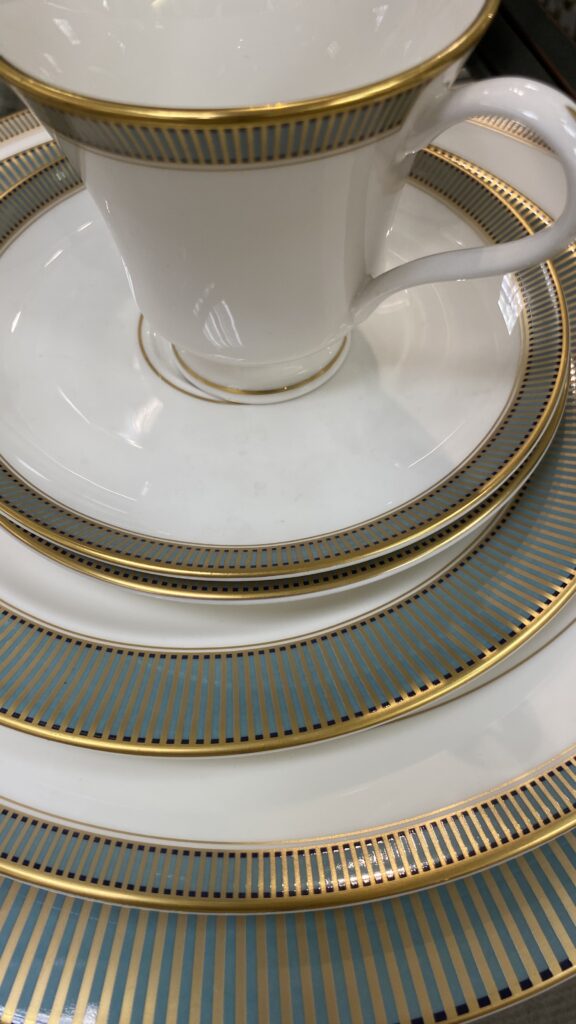 i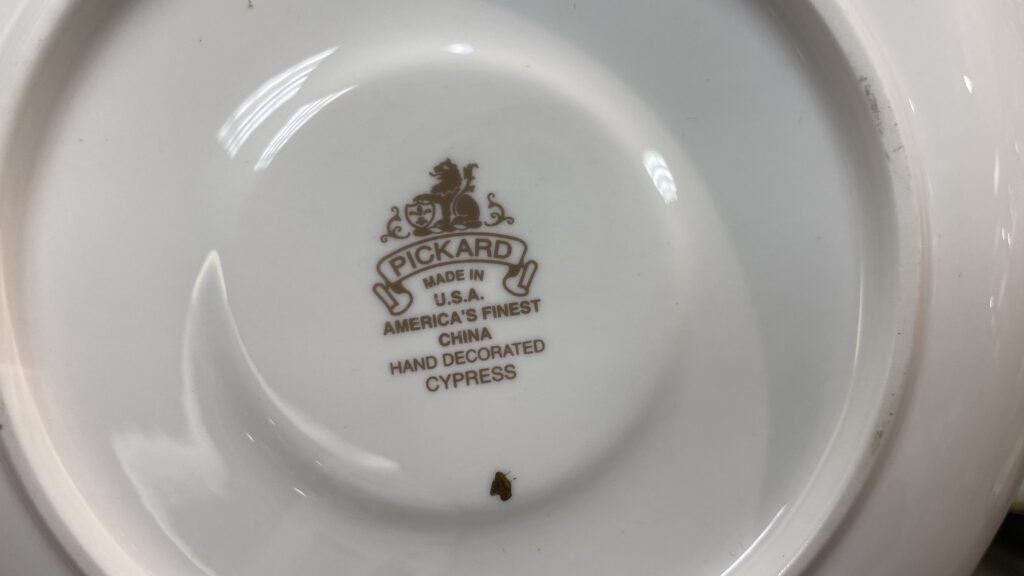 More casual, farmhouse, country style.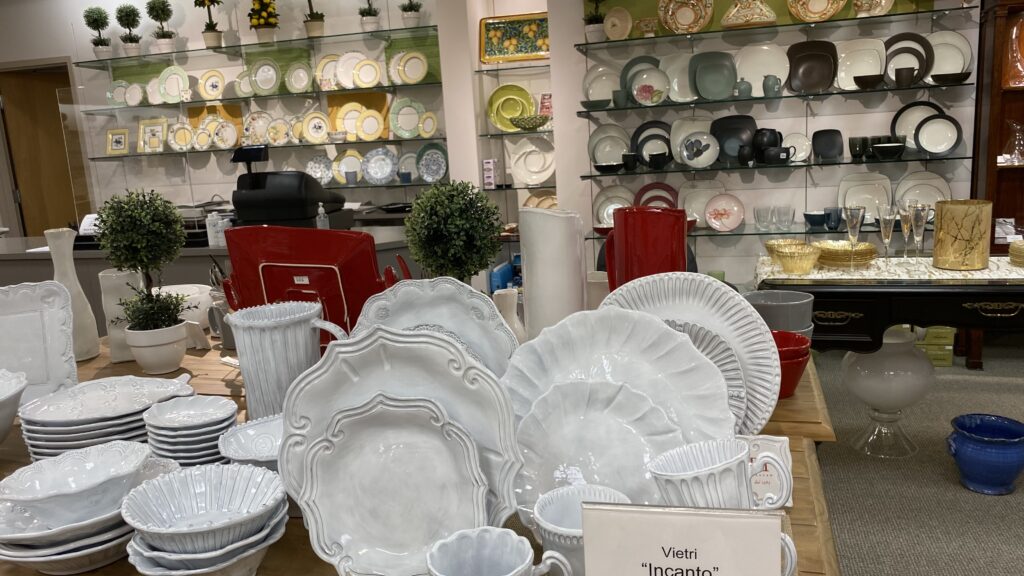 k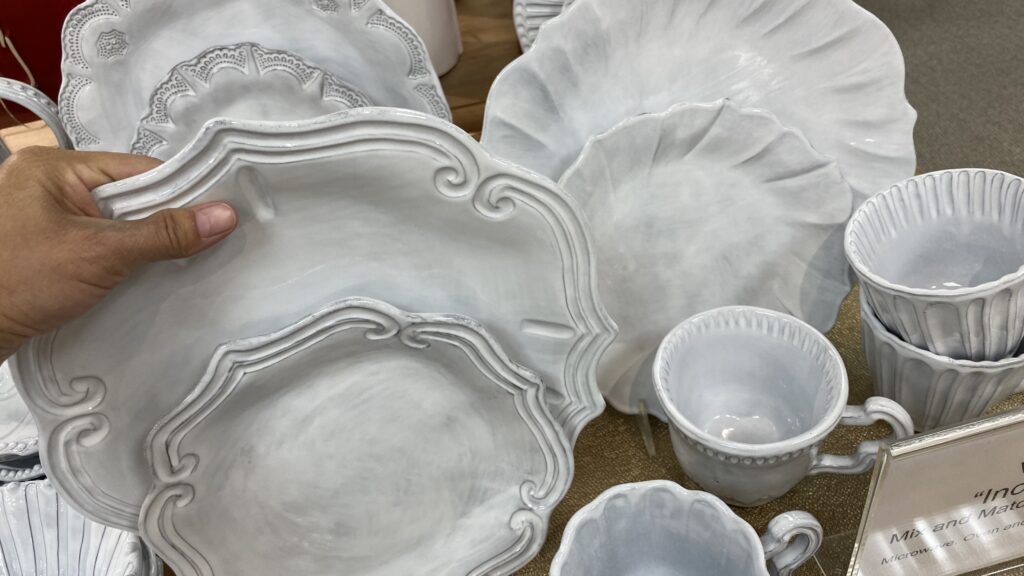 I've seen this Royal Crown Derby display many times.  It really is so pretty and elegant.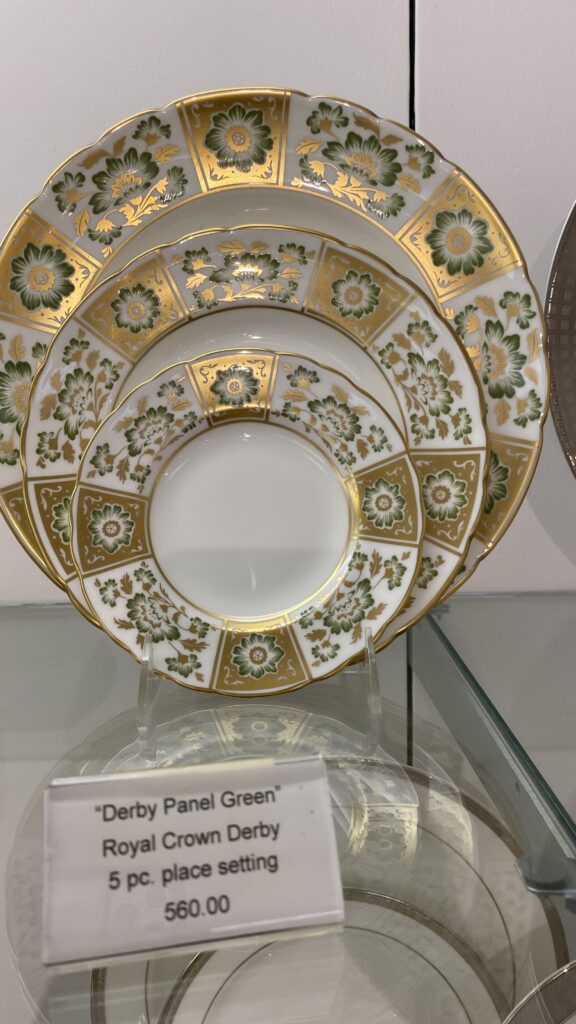 This store carries made in France table cloths.   We were leaving already when I saw this store.  I'll just come back next year.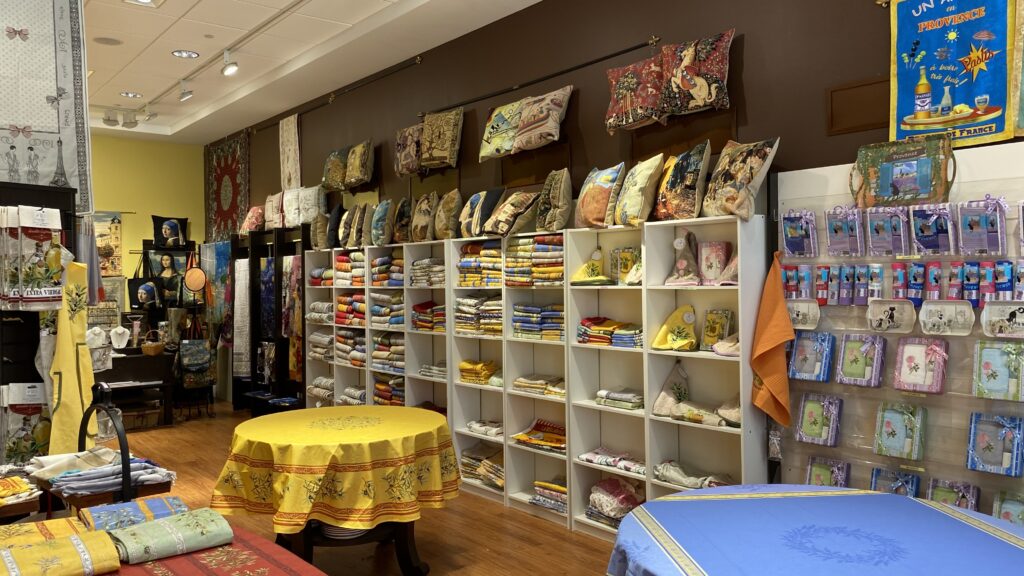 Wetzel's Pretzels almond pretzel bites are our favorite.