While we were waiting outside the Kura Revolving Sushi Bar, we've been noticing people walking by with waffle cones topped with ice cream in their hands. Parang masarap. Somafter our sushi dinner, we looked for the ice cream which was just steps away from Kira.
Maraming bumibili we had to fall in line but only for maybe 10 minutes.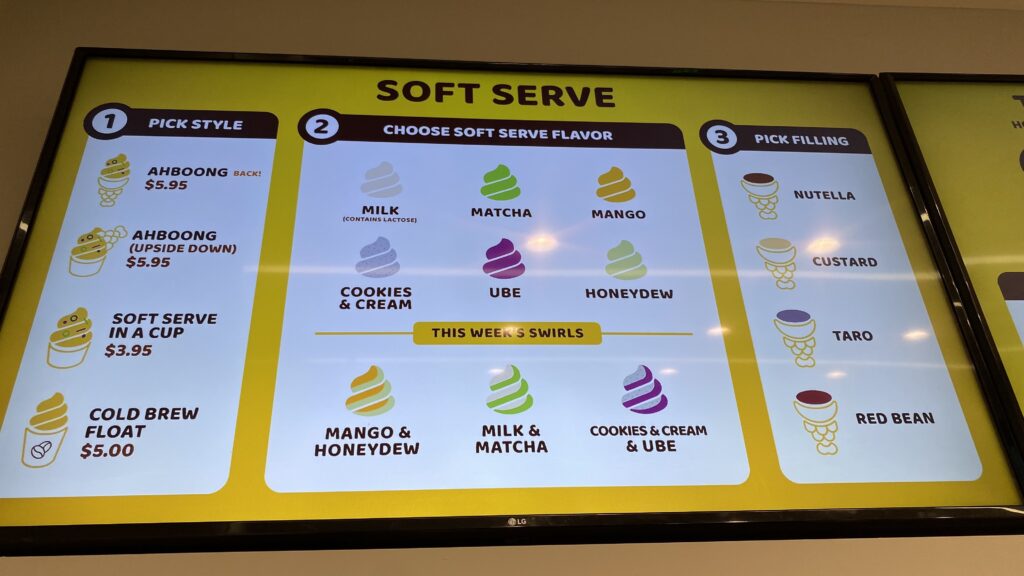 The waffle cones are shaped like fish with big wide open mouths. They are called Ah-boong. There are chocies as to the flavors of the filling and soft serve.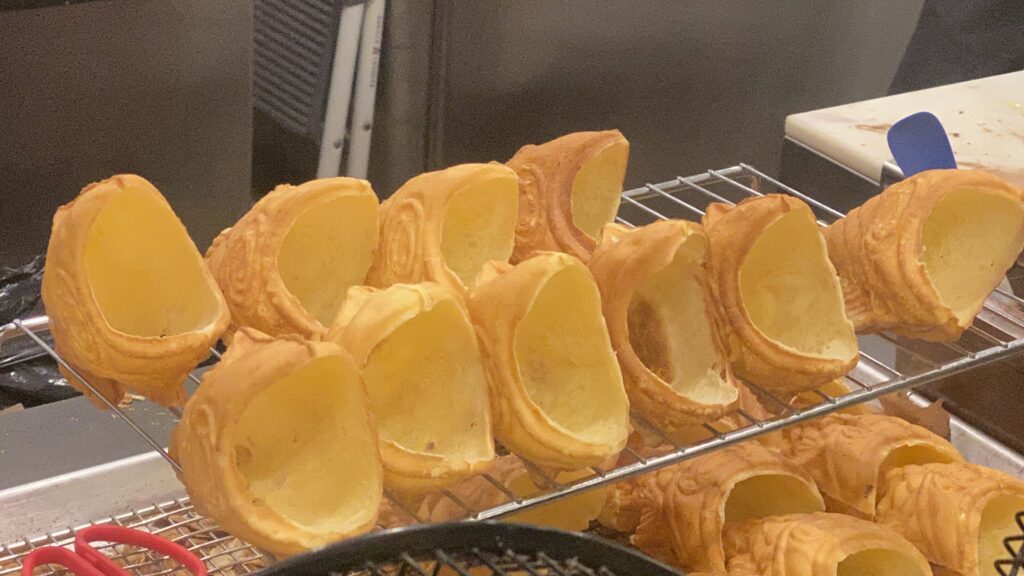 Koreans have been really creative in coming up with assortment of desserts we all come to love.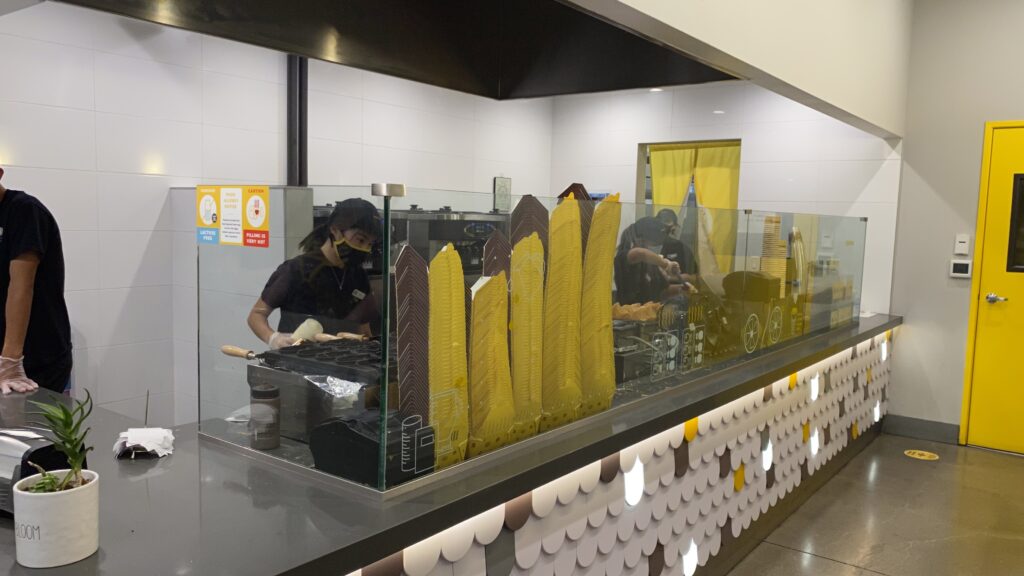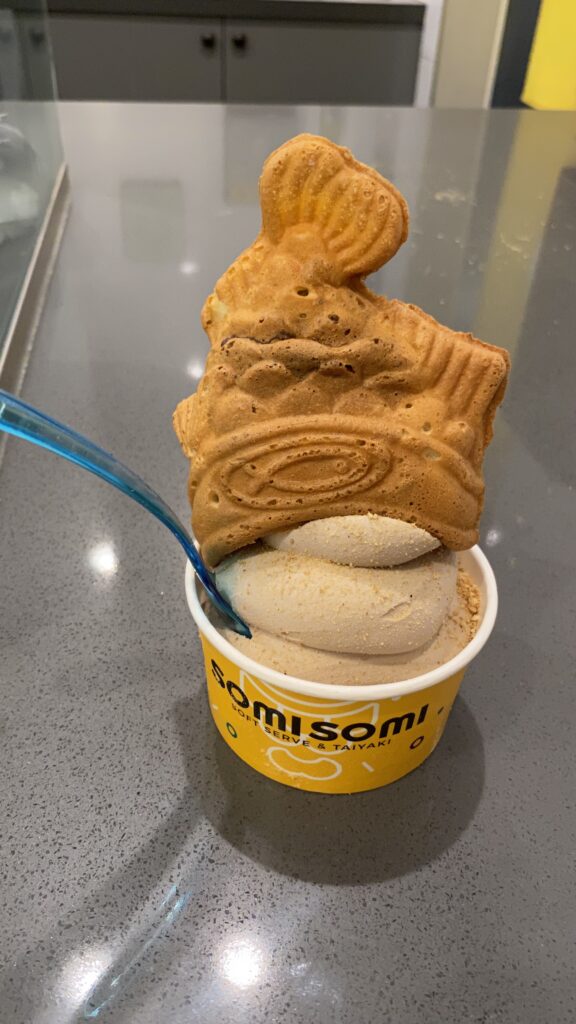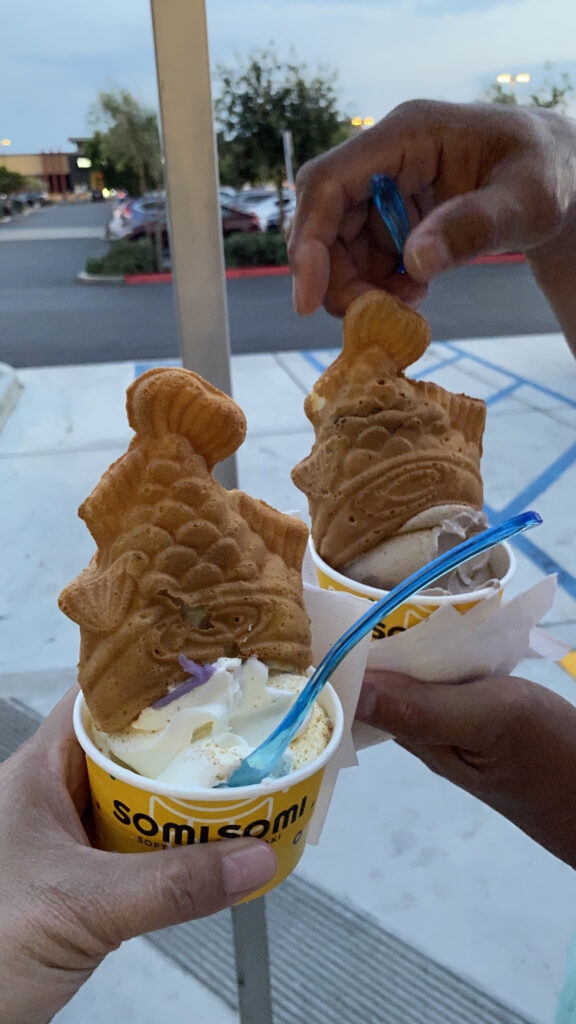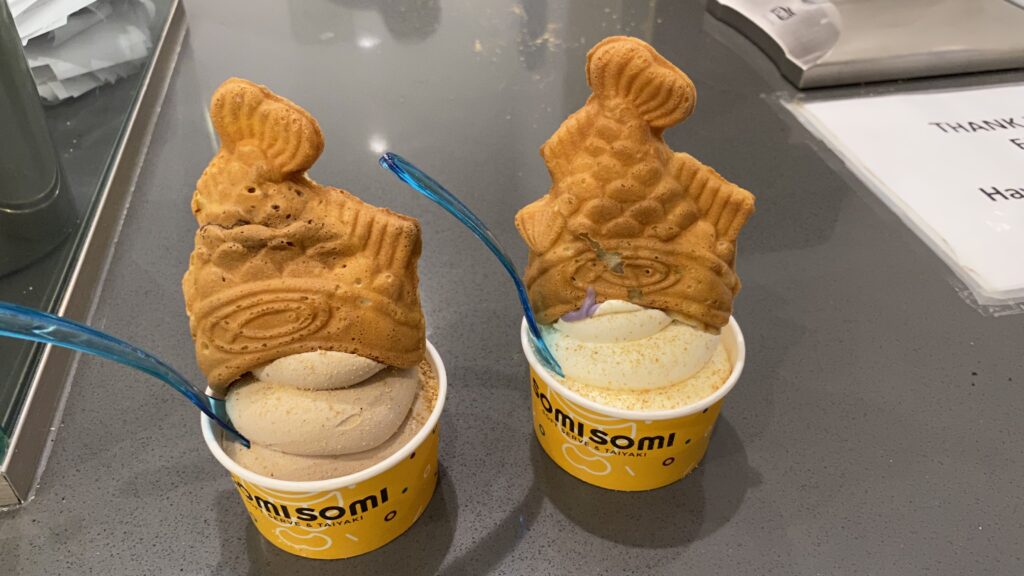 We were walking to the parking when Insaw this Mercedes Benz with plastic toys lined onnthe dashboard. How cute. They gave me an idea.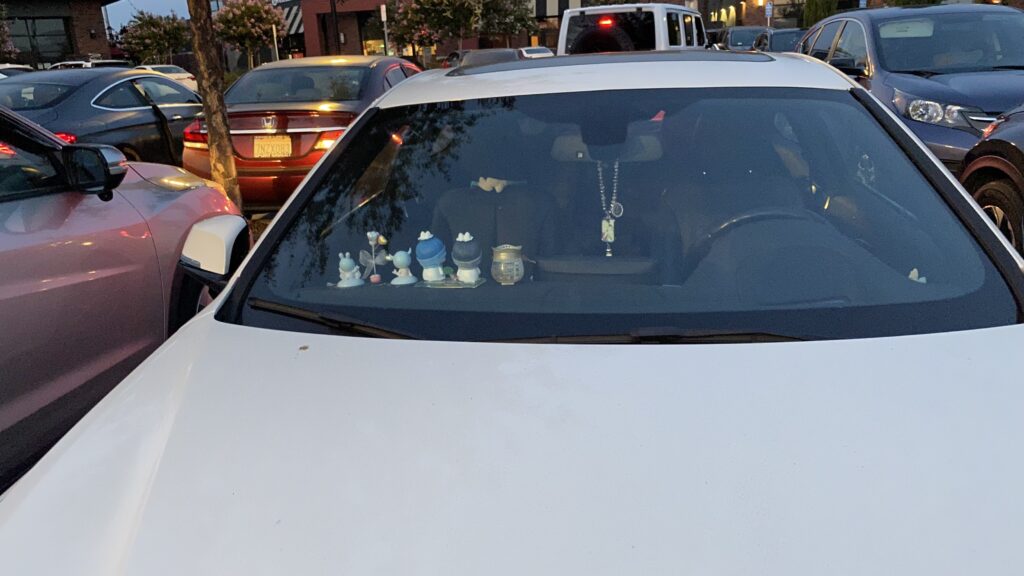 I have some toys similar to those. I told my husband I would also stick my toys on my car's dashboard. Cute talaga. #makeyourcarfun #childlikefun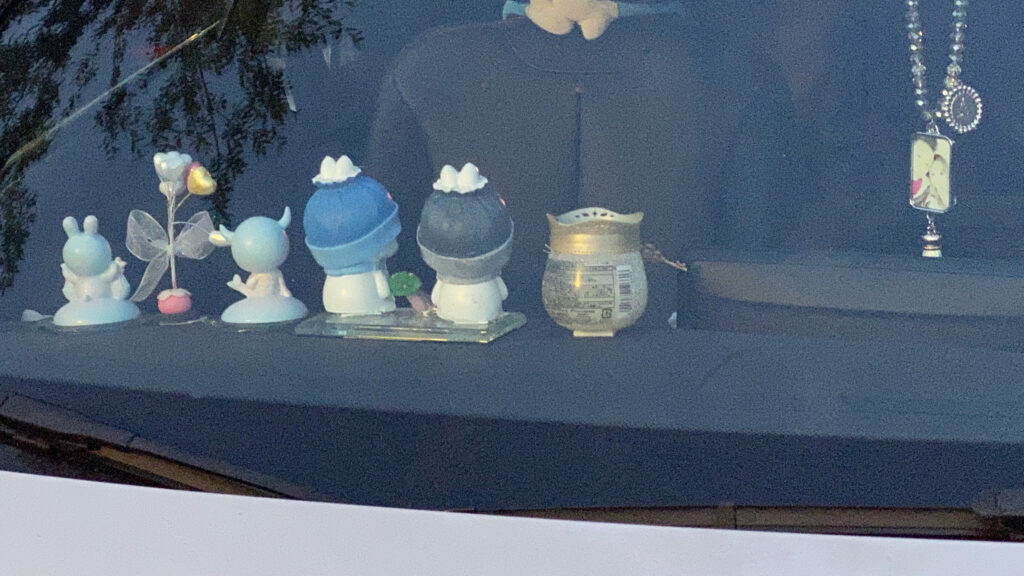 #somisomi
SOMISOMI Soft Serve & Taiyaki
2725 Stoneridge Dr #106
Pleasanton, CA 94588
Telephone 925-223-6148
www.somisomi.com