What's on February 13?  Why do people like to schedule board meetings on this day?  Traffic ha.   I had three meetings on this pre-Valentine's day.  One I missed because it coincided with the board meeting of Philippines, Inc. which was my priority. The other one was held earlier that day at 2 pm.
The early birds at our first board meeting for this year: RP, Me, and Atty. Leo from Siguion Reyna Law office.  He represented Atty. Opap Villonco who couldn't make it because he was at the wake of his mother in law,  Mrs. Armida Siguion-Reyna, 88.
RP (middle) is a very good golfer by any standard. His current handicap is 11. When your handicap is 11, that means there are times you hit 7 or 8. Magaling na talaga.
Pa-cute kami ni RP.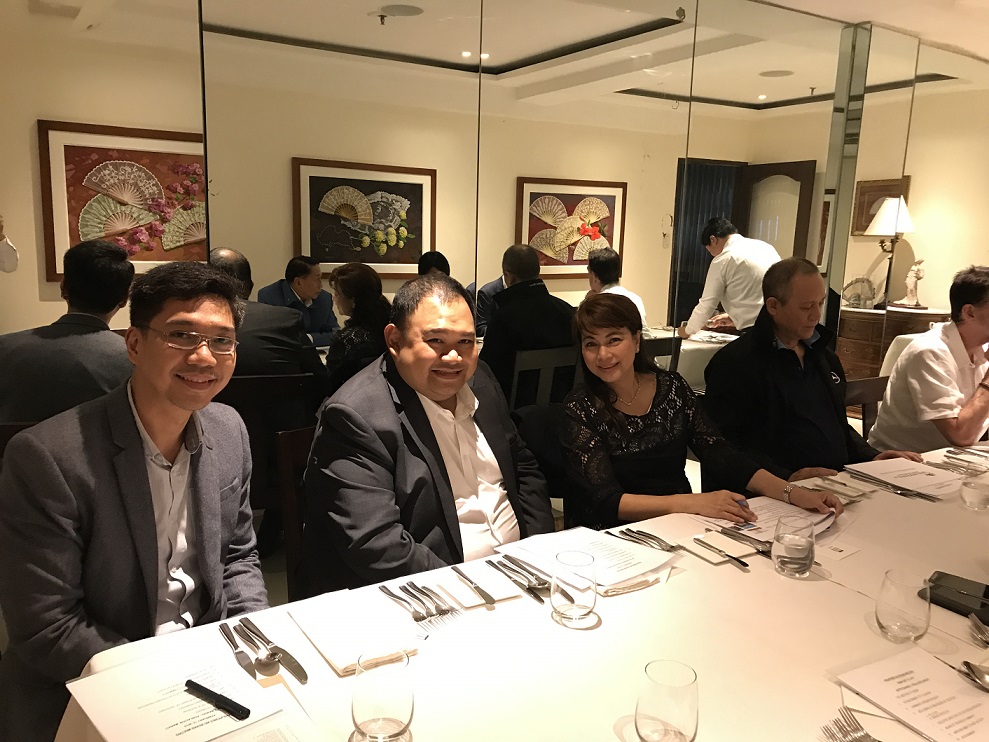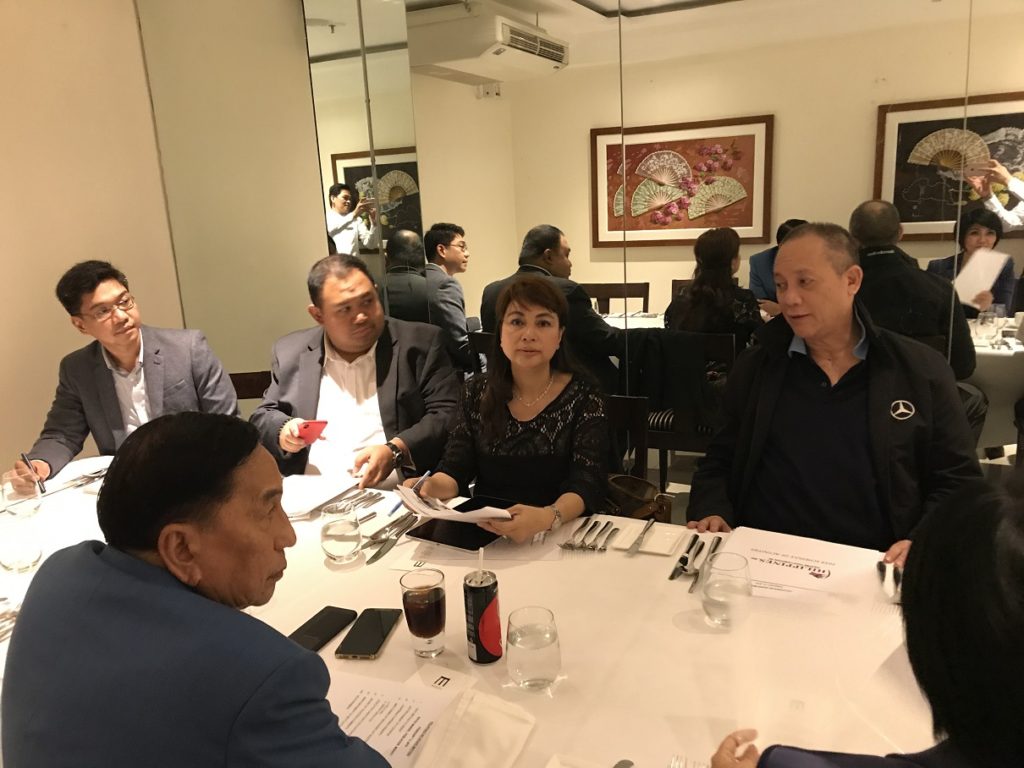 Our advocacy for this year is a board meeting over fancy food. Ha ha ha. As if kulang kami sa timbang. Our president is using food to bribe us into attending the meetings.  He knows everybody loves great food.
With the help of RP, our 2019 schedule of activities looks both yummy and exciting. When I saw the list my first question was gusto ba nating tumaba?
For example:
We will have a meeting at the Gallery by Chele.   One at Mecha Uma with featured chef Bruce Ricketts.
Our Valentine's board meeting was held at the restaurant of Chef Ariel Manuel located on the second floor of a building called Six Axis Center,  in Poblacion, Makati.
As the trustees arrived one after the other,  the first thing that they said as they entered the private dining room was "Ang traffic!"  "It took me 45 minutes."   "Took me two hours!" Felix Ang said he got off the car and walked two blocks to reach the venue.   Ang pinaka late ay si Tony Lopa.  He arrived at 8:30 pm kaya ang tawag sa kanya ay the late Tony Lopa.   Eh lagi kasi syang late.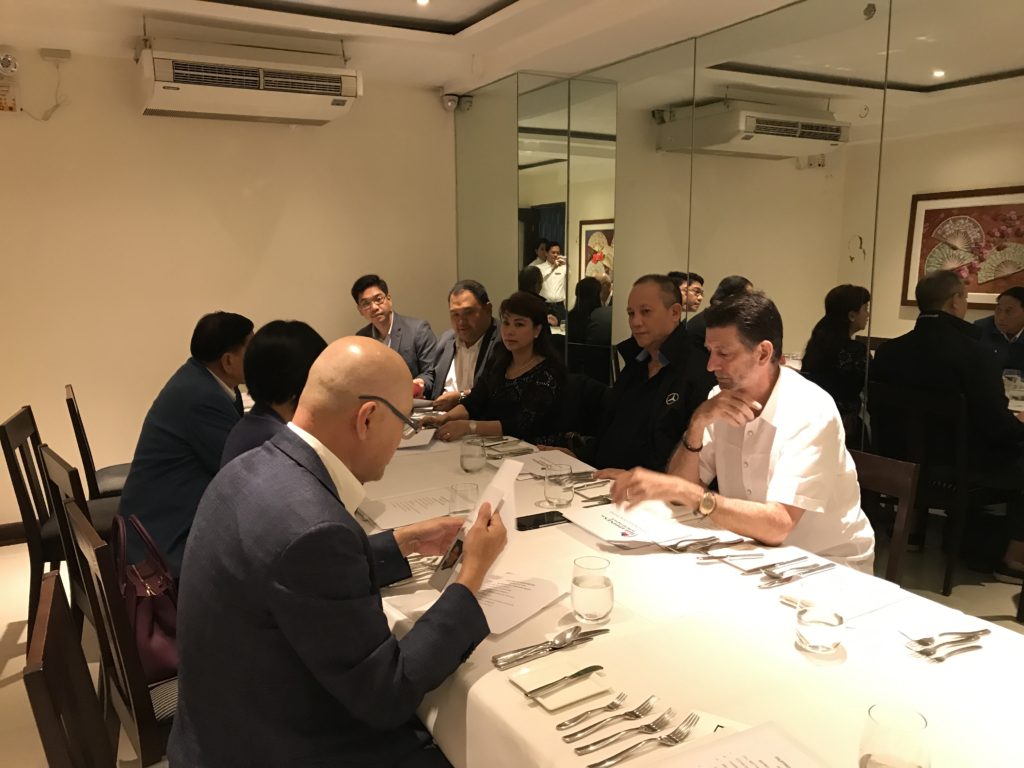 Very nice photo of Beth and Serge, taken by yours truly.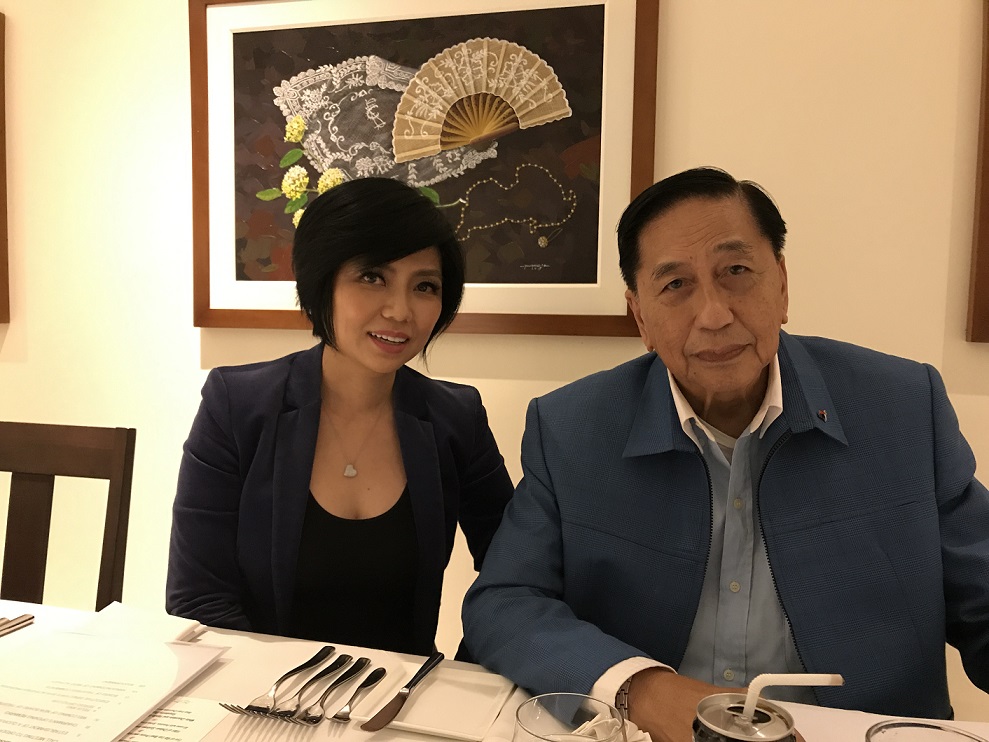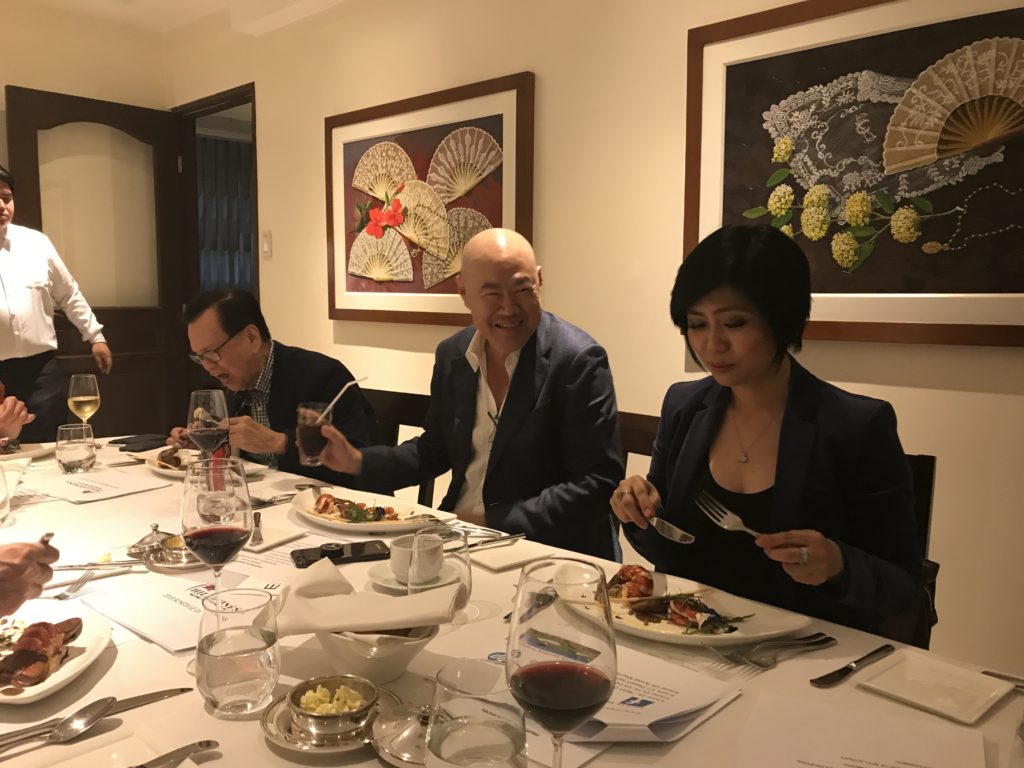 Susing Pineda, Felix, Beth, Jun Ortiz-Luis, Gigi Montinola, Atty. Leo, RP, me, Tonyboy, Tito Ortiz, Fausto.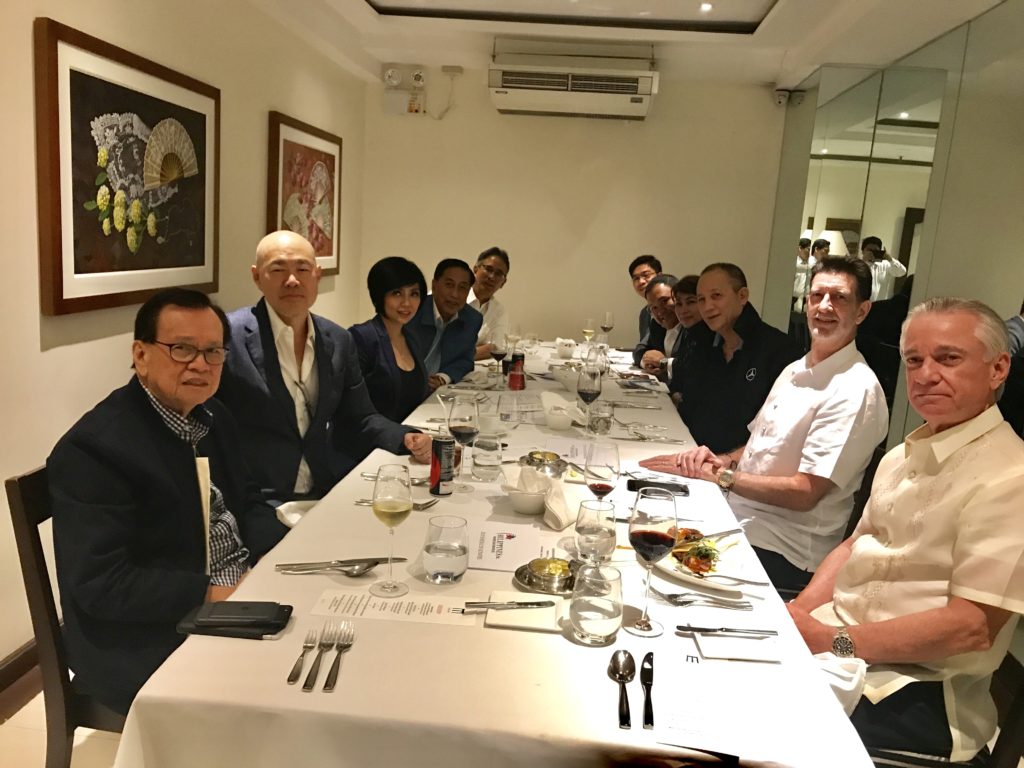 The cameras of Beth and Serge took clearer pictures.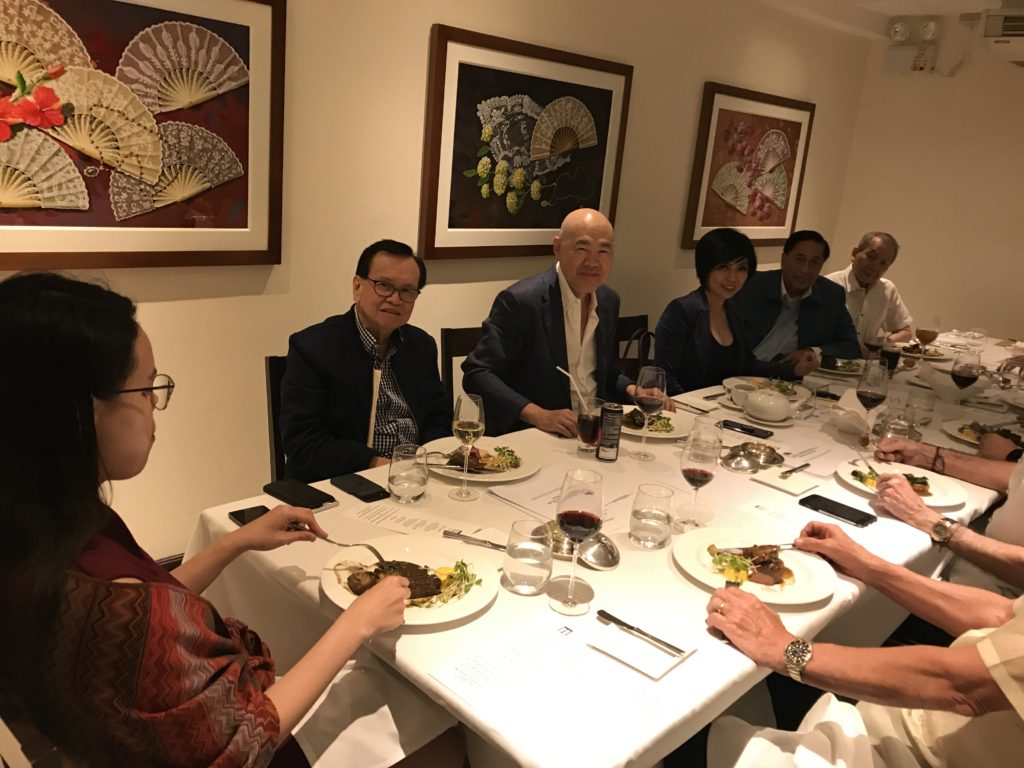 I was complaining about the waiter holding the camera too high, kako nakatingala ako. Parang nakatirik mata ko.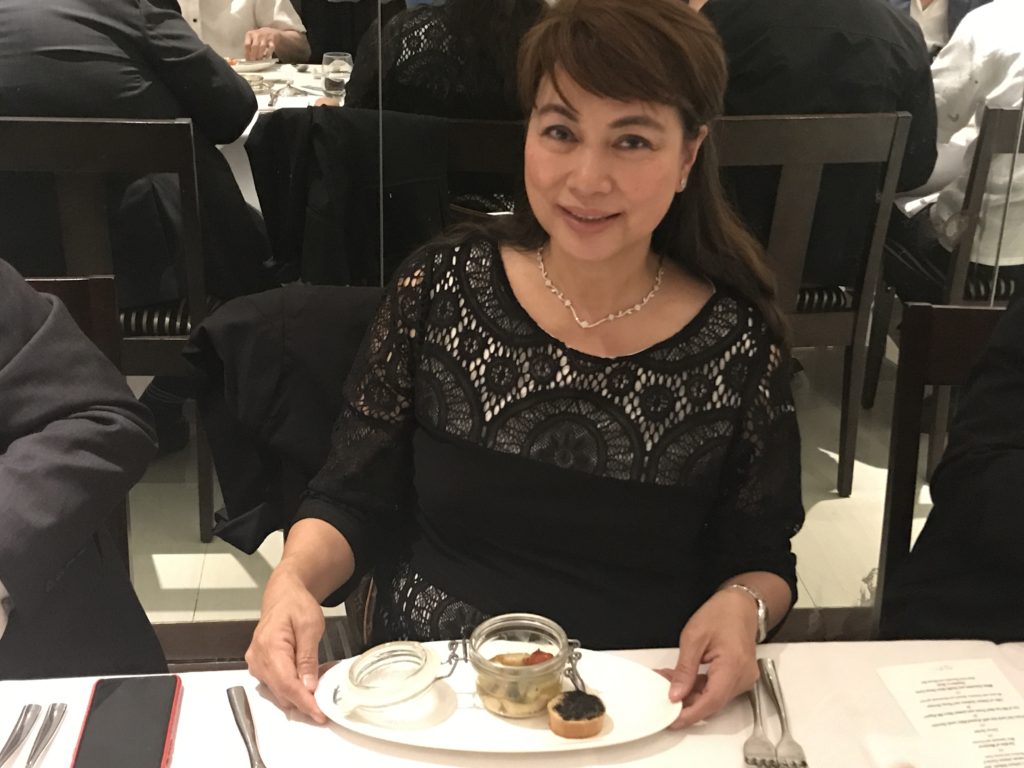 RP said mas payat daw tingnan pag mataas ang camera. Sige na nga waiter, itaas mo pa.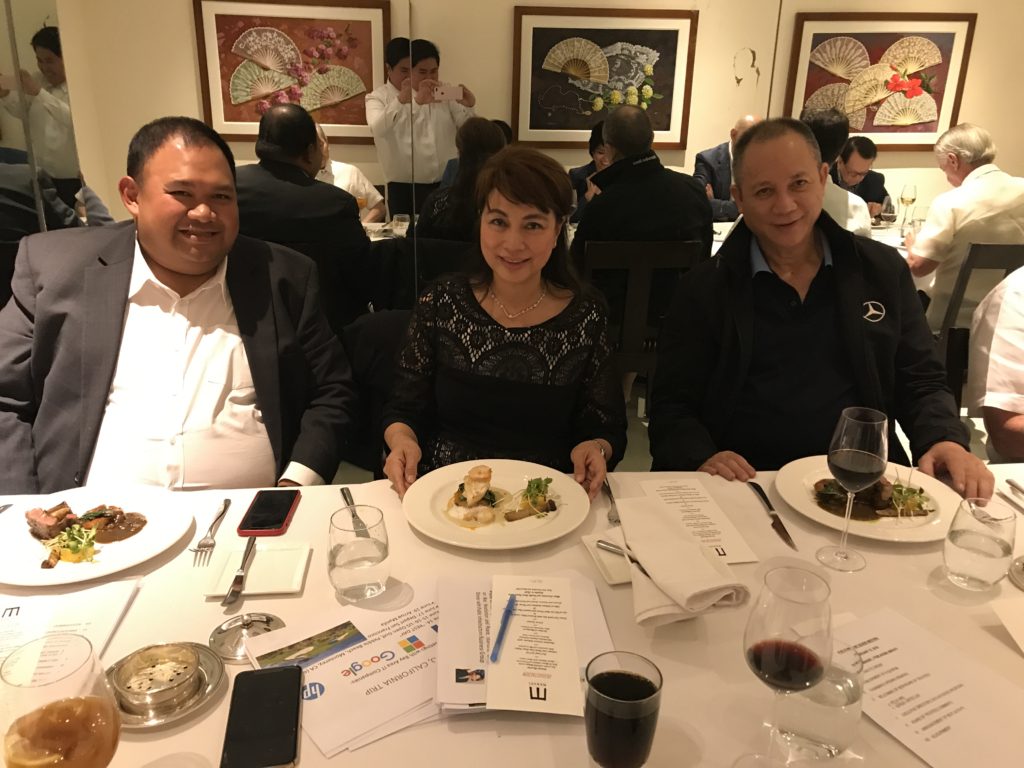 .