Acceptance, Tolerance, and Respect are three things I learned in life.
We all come from different backgrounds, education, exposure, experiences, economic standing, and each one of us is different in the way we look, sound, think. I interact with hundreds of people who are very different from me in more than a thousand ways.
ACCEPTANCE
I accept the fact that the people I am with and those that I meet have their own styles, thinking, motivations, inspirations, ideologies, beliefs. I don't expect them to be like me. Even my very own children, who were formed and bloomed from the inside of my body are completely different. They are their own persons. My husband of 35 years is far different from me, lalo na syempre.  Hindi naman kami magka-mag-anak dati.  He is what he is. And THIS IS ME (Greatest Showman).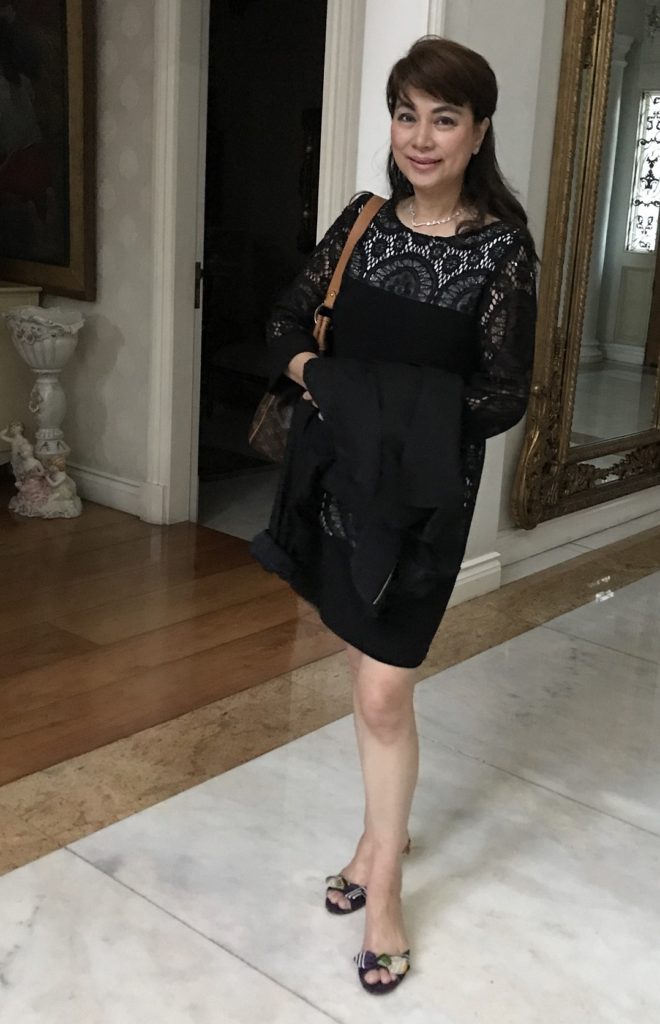 Knowing how to accept others for what they are is an invaluable lesson that I learned. Don't focus on the differences but rather what is common among you. We accept if the guy wants coffee and you want tea. We don't stare at someone's ugly teeth or feet. We don't criticize and ostracize their looks and choices. We don't laugh at other people only because they are different from us. For as long they are not doing anything bad to us, we have no right to question who and what they are.
TOLERANCE
There are people around us who think and act differently. This difference can rub us in the wrong way. They can annoy and irritate us. Dealing with and meeting a lot of people in our day to day life force us to be tolerant.
Patience is crucial to our sanity. If we are prone to anger, we'll find ourselves angry every single time, only because we expect people who are around us to act according to our expectations. But they are different from us. Some are less educated and exposed and have a limited understanding of the world we live in. Some perceive us negatively and may be unfair to us but we can't do anything about it. We can't please everyone.
Even among our employees,  some don't appreciate that they have a decent job and that they are treated in our company with acceptance, tolerance, and respect.  They don't value that their bosses are good, just, and fair. Most people see us only from the outside, they don't know who we truly are. They don't see the goodness in our hearts. They don't see what moves us.  Sometimes Edmund and I talk and we tell each other huwag na tayong masyadong mabait.  Inaabuso tayo.   Hndi naman naa-appreciate.
We cannot correct every person's impression of us. Some are envious, some have bad intentions. Some are greedy.  We have no choice but to be tolerant of the people we encounter otherwise we would go insane. Being tolerant keeps us calm.  We try our very best to live in peaceful harmony with our surroundings but it's challenging at times.
A few days ago I was reacting to something that made me mad.  When I was telling my husband about it over the phone, I verbalized my thoughts.  I said things like "Mga salbahe talaga,  may araw rin sila,  akala yata palalampasin ko ito,  tatamaan rin sila….."  You know, all those vengeful words.  My husband pacified me.  He said huwag daw akong magagalit, hayaan ko lang,  so I calmed myself down and I just took a deep breath.   Nagbuntunghininga na lang ako.  Sometimes it's hard not to react kasi maraming masasamang tao na hindi nila alam na masama pala silang tao.   Mga nagdadasal pa at nagsisimba pero maiitim ang mga bituka.  Pero hindi nila alam yun.
RESPECT
Respect is the first cousin of Acceptance and Tolerance. The first two leads you to automatically accord other people (and animals) the respect they deserve. It's not always true that respect is earned. If you are a good person, you don't wait for them to earn your respect. Give it right away.
You accord every human being automatic genuine respect unless they prove to be unworthy, for example kung bastos pala, abusado, magnanakaw, mandaraya, kung masamang tao pala.
#choosetobegood