May 29, 2022, Sunday
After two years I was finally able to join a post-pandemic get-together.
My first concern was the heat because the venue has no air conditioning but this was a reunion I didn't want to miss.
Although malayo ang bahay ko, I didn't mind the long drive to and from our town.
I haven't seen them for about two years, or maybe almost 3.
They were happy to see me. I felt so welcomed so I stayed longer up to the end of the party.
I made it a point to say hi to all. Pagdating ko pa lang pinag-speech na ako ng current president, Teacher Dell.
It was a potluck. I didn't bring food na kasi I knew there would be lots of food. I just brought several bottles of wine and gave the guys money to buy one case of Light Beer. When Dell passed the hat to replenish the group fund, everyone generously contributed.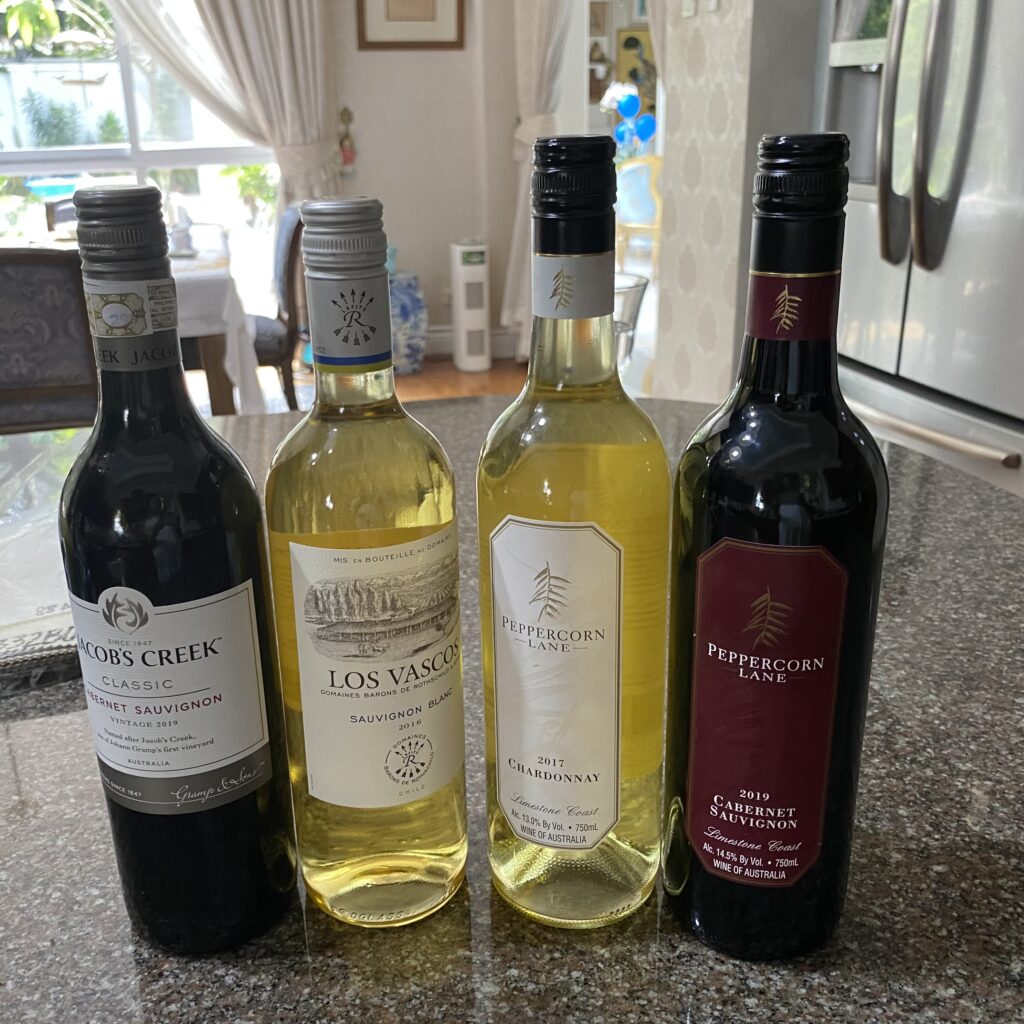 I timed my arrival after lunch para medyo hindi magulo. There was still plenty of food when I arrived.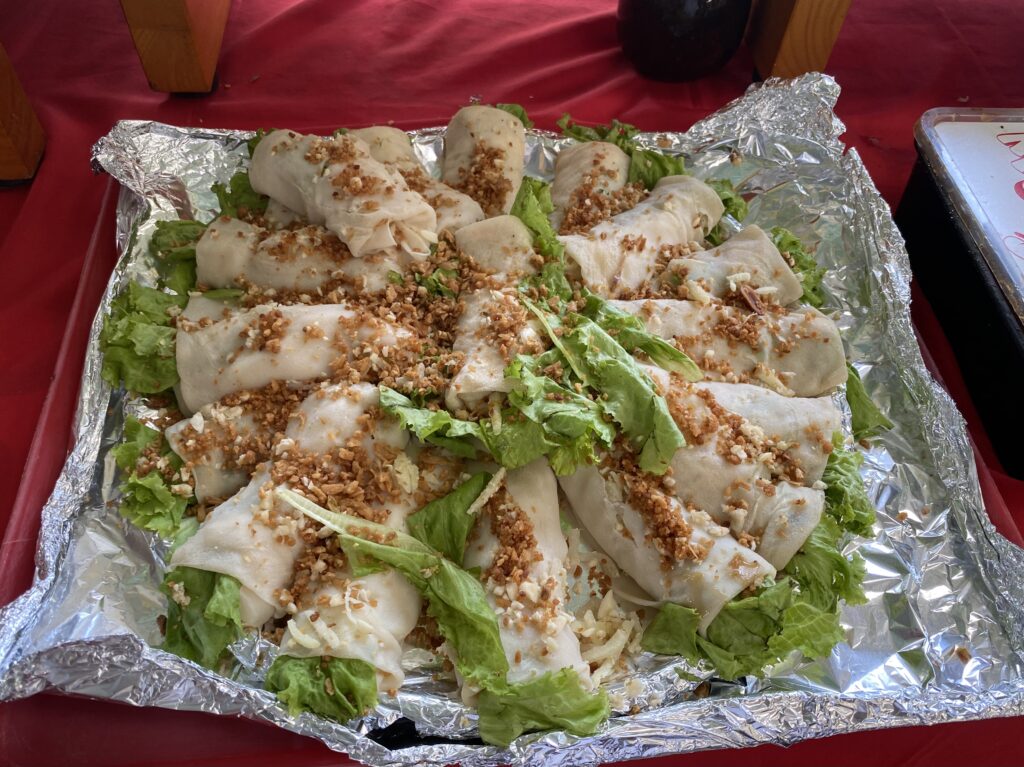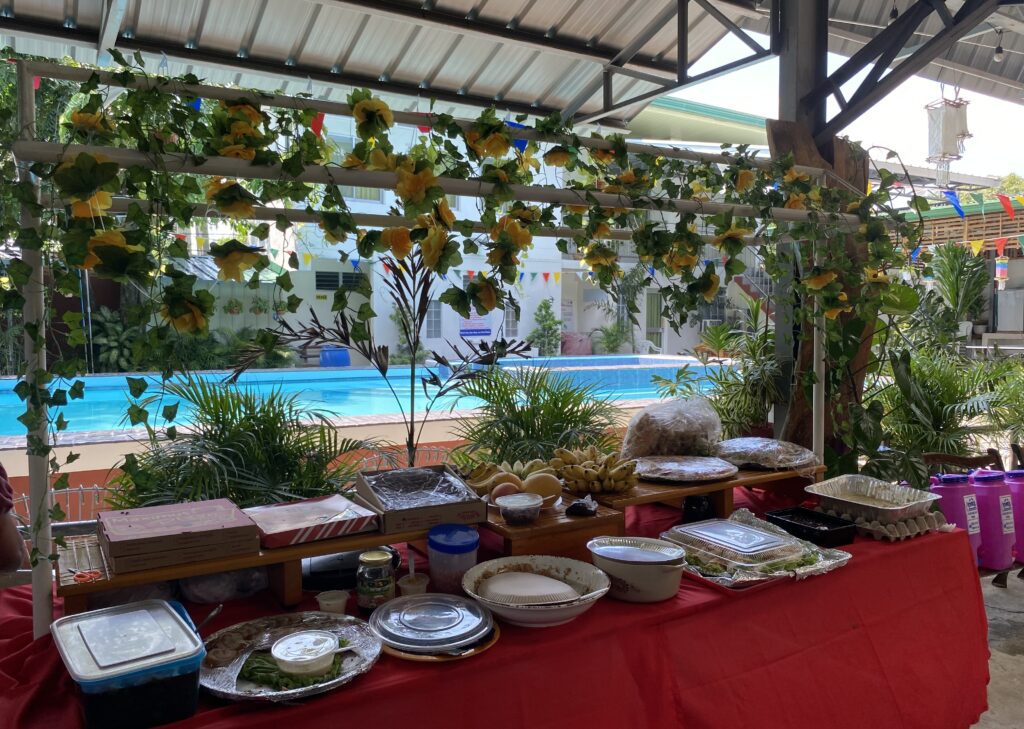 They knew I was coming so they prepared chicken macaroni sopas. Alam nila favorite ko ito. Ay ang daming niluto ni Nida. Thank you so much.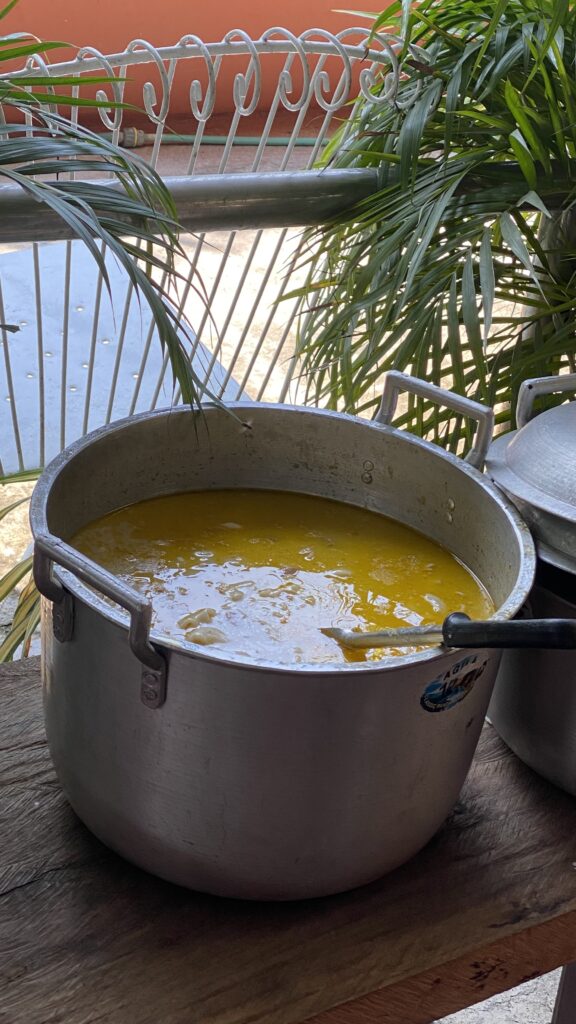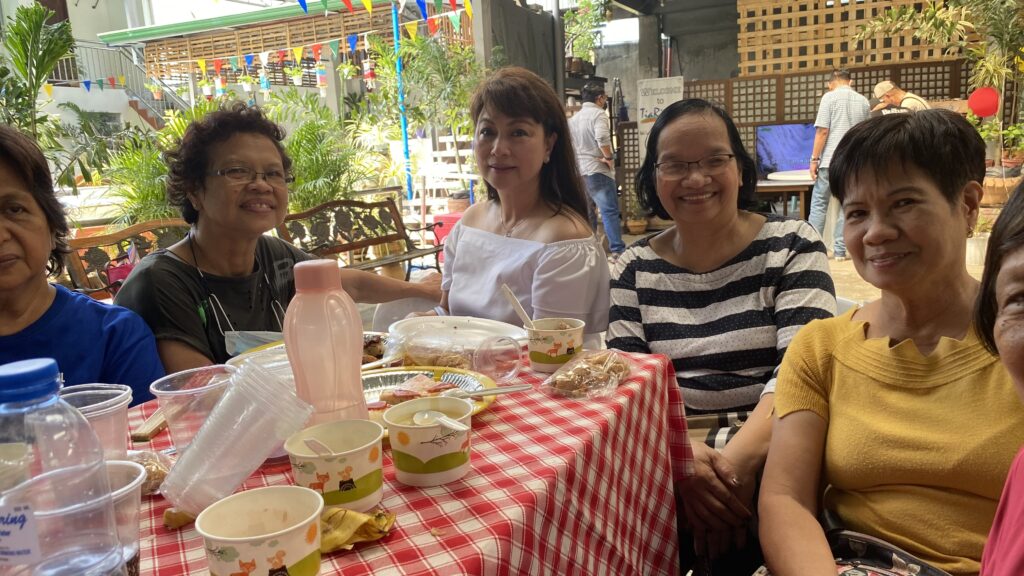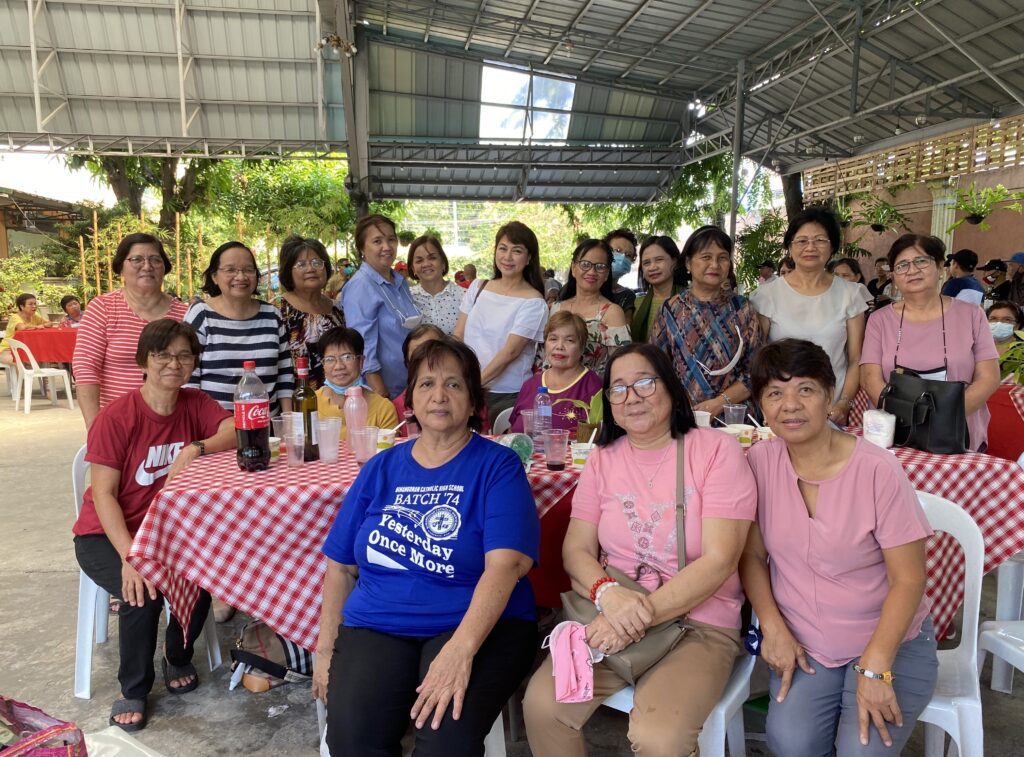 The guys requested to have a group photo with me. My childhood friend Engr. Mike Arcilla couldn't make it because he was still recovering from flu. Not Covid, ordinary trangkaso lang.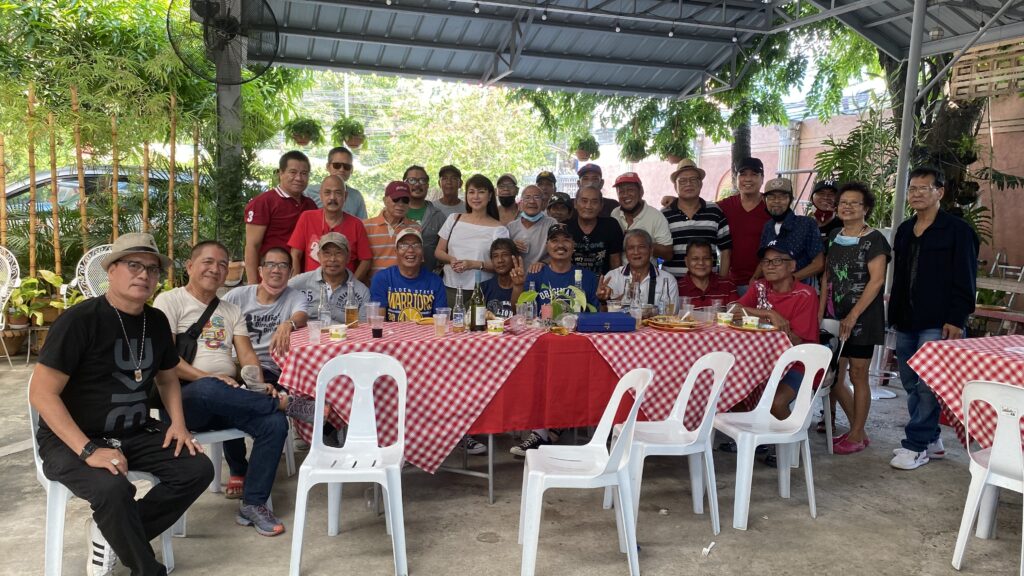 I didn't notice Dra. Raquel did a French leave.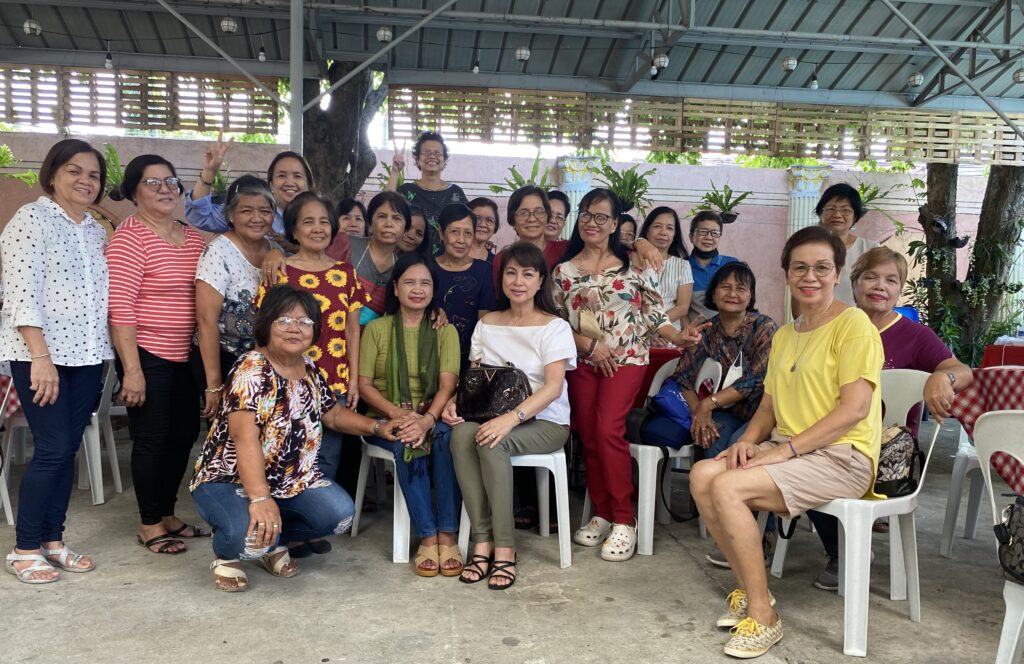 For two hours they were continuously playing the same song. For about two hours I've been hearing the same song over and over again. I thought it was another hit song from Korea. Then they started dancing, again, and again to the same song.
Most of them are retired and content living in our hometown.
We extended condolences to Manny for the untimely death of his wife but congratulated him for having two sons who are now both lawyers.
The song got stuck in my head. So I asked Malou, ano yang kanta na yan? Korean? Malou said it's Paruparu G. I asked ano? I am too behind sa mga uso. Ako na lang yata ang may hindi alam nito. When I got home, I told Edmund about the song. He said "yan ang sayaw ni Robin Padilla", then he showed me the video of Senator Robin Padilla dancing on Tiktok.  Paruparo G, Paruparo G, Paruparo G.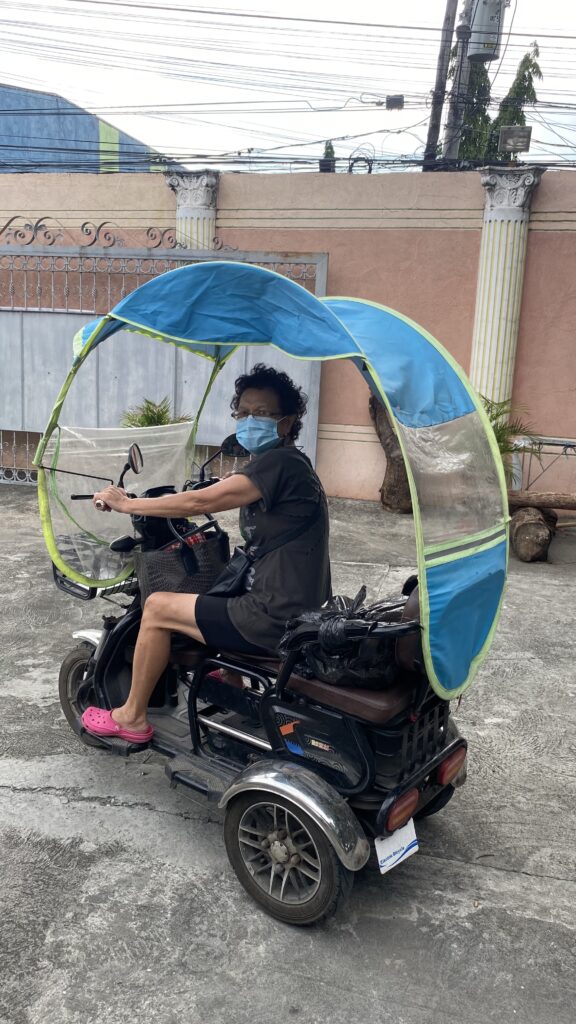 This is Annie. She told me she doesn't want to go back to New Jersey to live there. She was in the US for 8 months and came home in March 2020 just before the lockdown. She has a US immigrant visa. She's one good example that not every person in the Philippines wants to live in America. Boring daw. She's happier living in Binangonan. She has a simple but comfortable life and is an active church volunteer.
Paruparo G, Paruparo G.