August 5, 2021
The family of Elmer de Leon, his wife Det de Leon, their eldest Loel de Leon, Odie de Leon (Elmer's brother), and Rey (the uncle of Det) are coming over for dinner.
Edmund wants a simple table setting with no golden spoon so I used our everyday plain ceramic plates. Since Det is the only female, to make the setting maarte will not appeal to the guys. I want it casual, simple, so that our guests will be as comfortable as possible.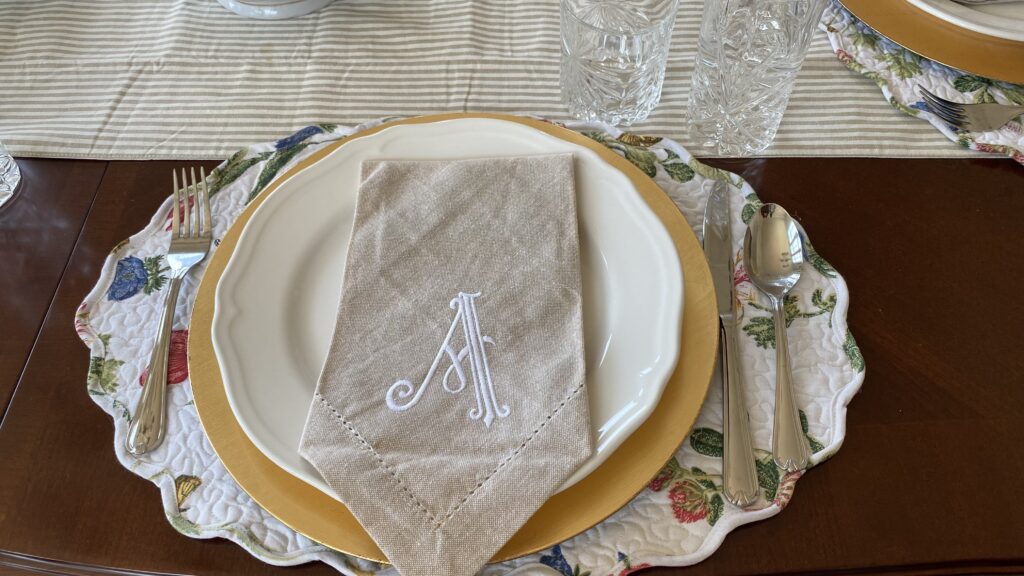 There are only 5 of them plus the 3 of us.   To borrow an annoying answer from our drivers   "sakto lang mam".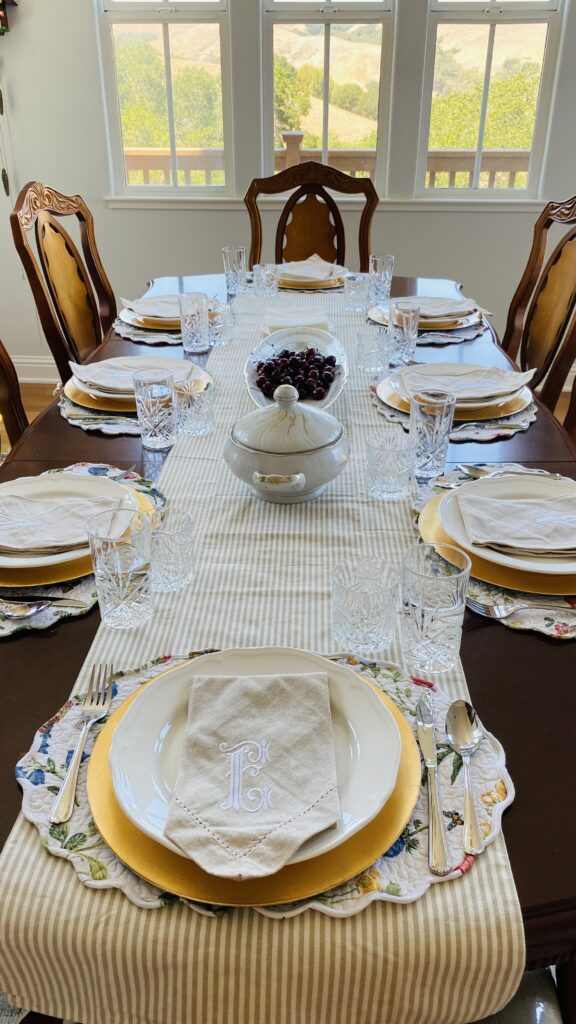 This was a plain white soup toureen in its past life until I drew golden flowerettes, vines, stems, and leaves on it.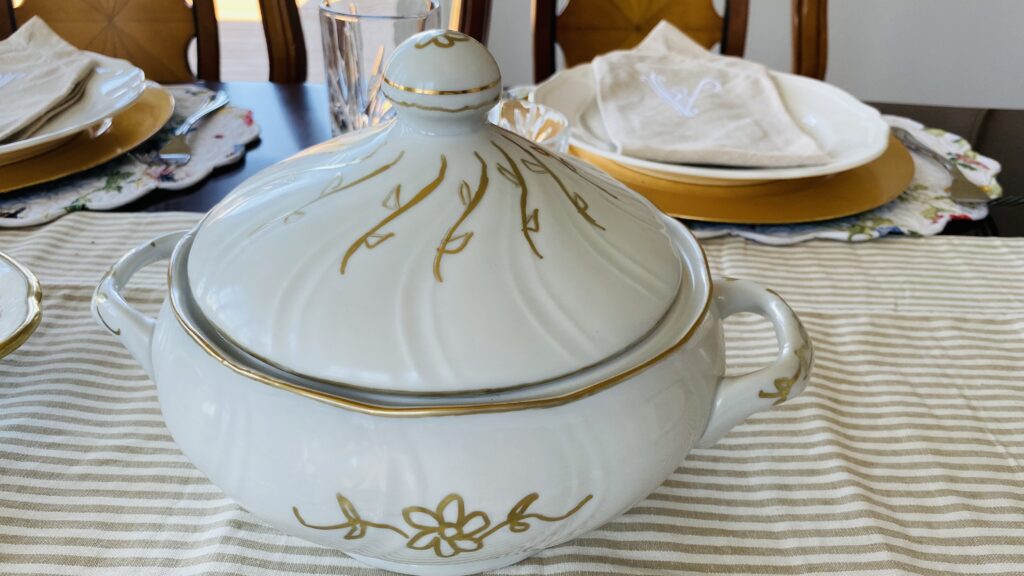 We hope to delight the guests with a freshly baked egg pie.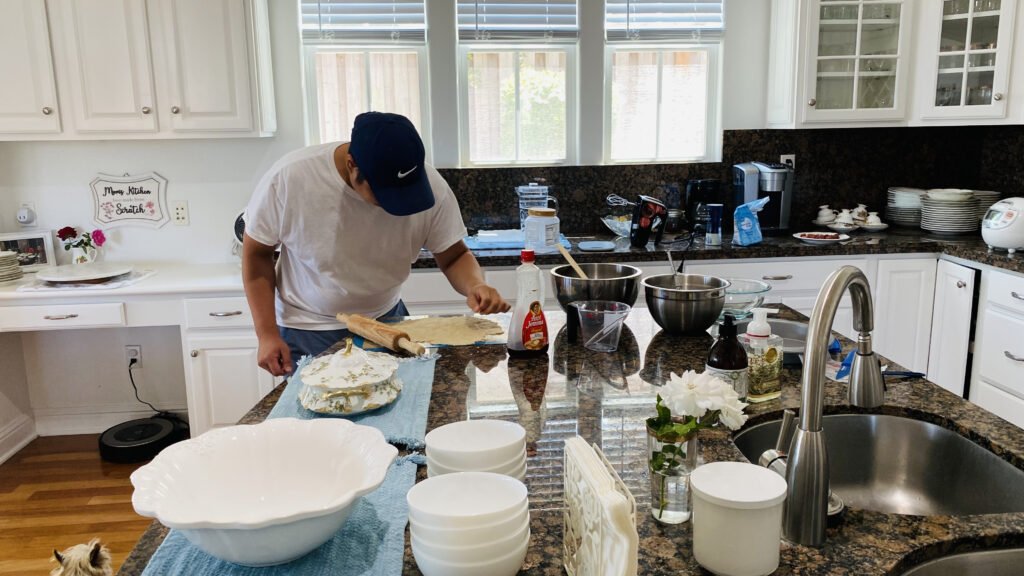 When we have parties at home, I buy live crabs and lobster two hours before guests arrive to make sure we serve them only the freshest seafood.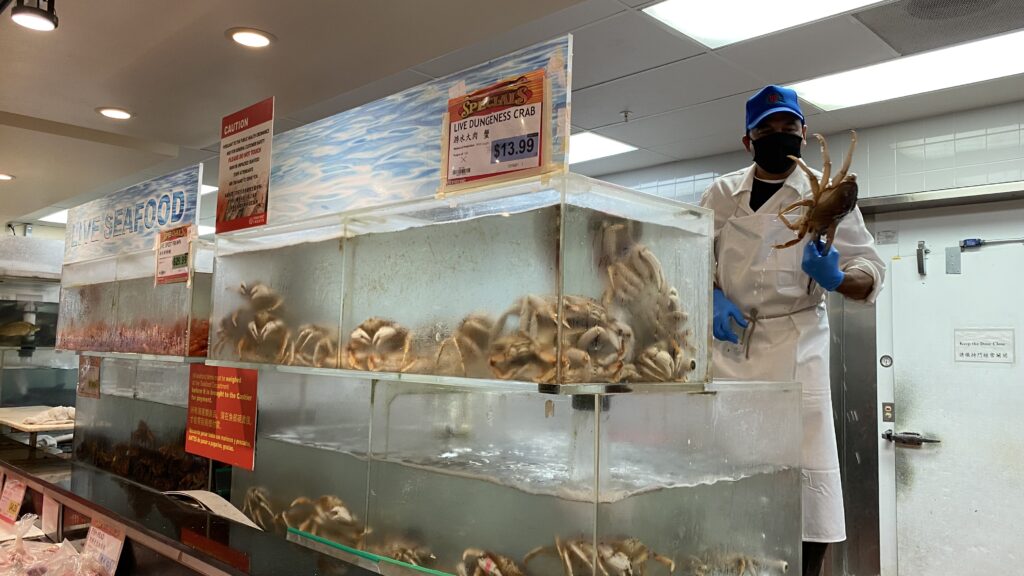 I usually allot one lobster per person + a few pieces extra because some people eat more than one piece.  For crabs,  I do a one per person ratio too.   Some people eat only one half but there are those who love dungeness crabs they eat one whole, one and a half, sometimes two pieces.   Better to have sobra than kulang,  Pag sobra,  we eat them in the succeeding days or guests take them away.
Prices per pound vary depending on the holidays.  When there are family occasions like Thanksgiving, Christmas, etc,  prices increase to as much as $19.95+ tax per pound.  On regular days,  lobsters are only $14.99 + tax per pound.   These crustaceans weigh almost two pounds a piece because their heads, shells are heavy. Mabigat kasi ang shells pero kaunti ang laman.
4 pieces in each plastic.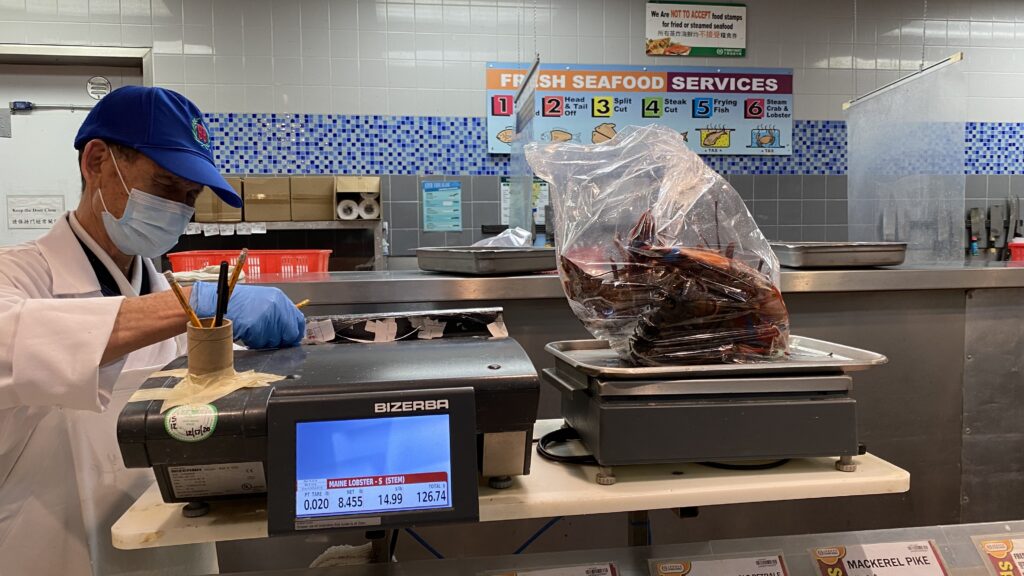 I cooked sinigang na hipon but I removed na the shells to make it easier for the guests to eat. We are pairing the soup with roast duck.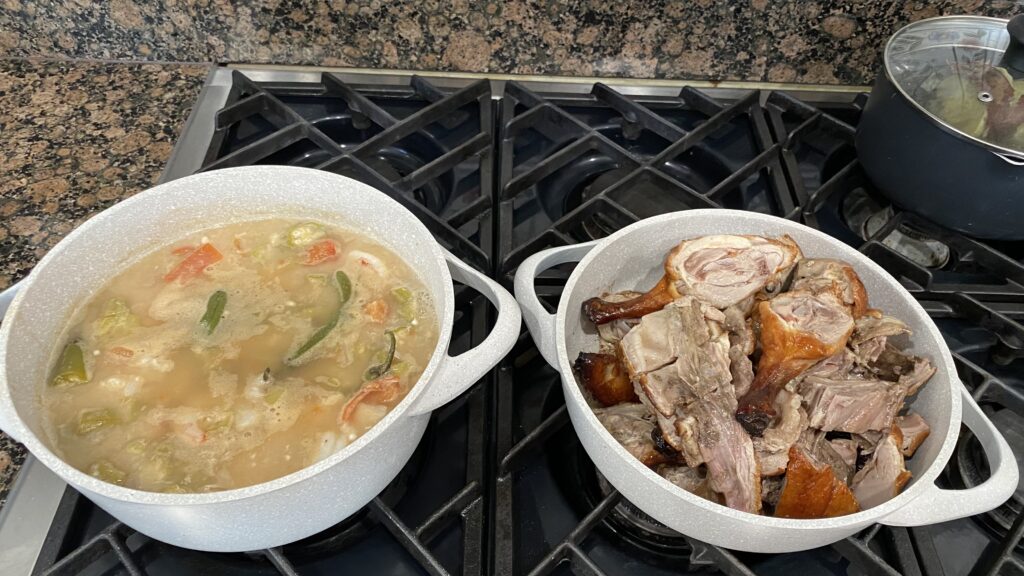 I initially thought of cooking fried rice but tinamad ako kaya nag-saing na lang ako.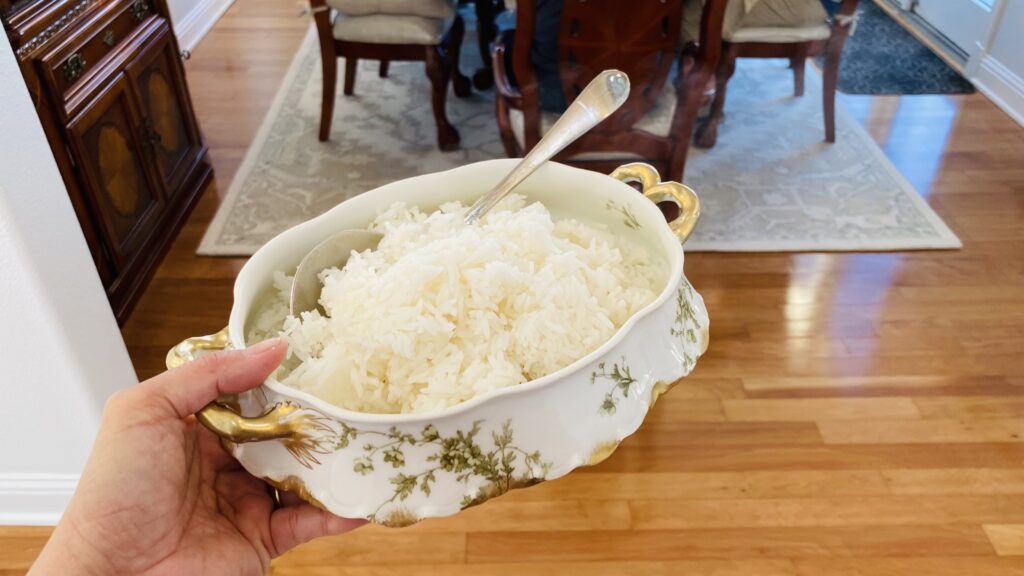 In the past,  my didn't like it when I serve lobsters and crabs kasi  he was the one who helped break the shells.  Ngayon after so many times cracking the shells, he already knows the quickest way to do it.  Kabisado na nya.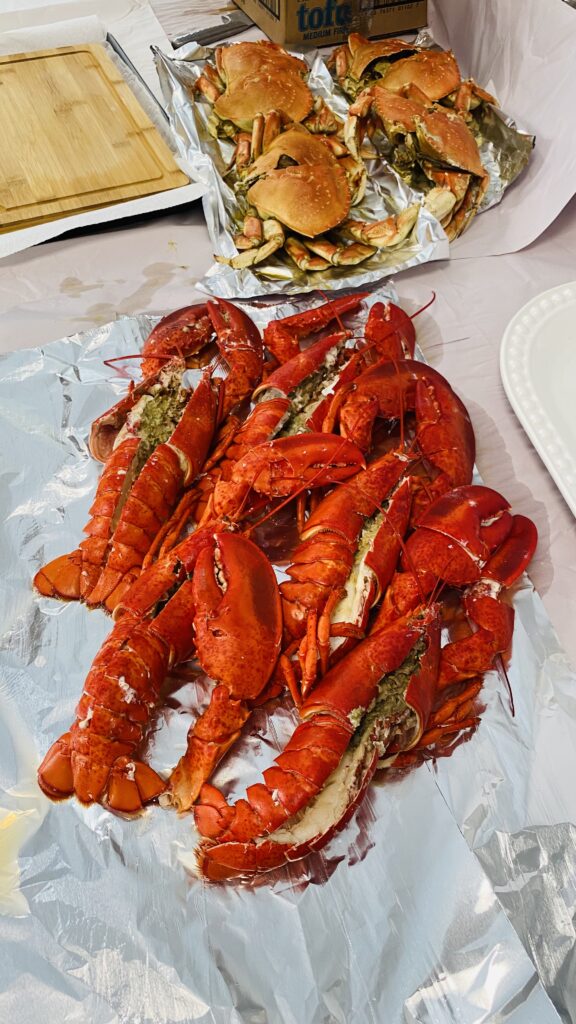 We don't serve softdrinks.  Today we only have water and mango juice.