My son-in-law and I went to the Admissions department together after he got an official note from the nurse giving us the go signal to secure a room for the brand new mother. They will not assign a room unless the mother has given birth.
The rooms I wanted were all taken according to the admissions group. Dun sa isa we're 8th in line daw. Yung isa 3rd in line.
I want to have a sofa or a bed kasi alam ko na I would end up spending the nights with Oyen. Sasakit likod ko if I would just sit on a chair.
The choices are limited.  The rooms on the maternity floor are only the private rooms and three deluxe suites.
We're 8th on the waiting list for Executive Private, 3rd for Deluxe Suite, subject to "kung merong magdi-discharge, and subject to approval."    It's frustrating but that's the way it is.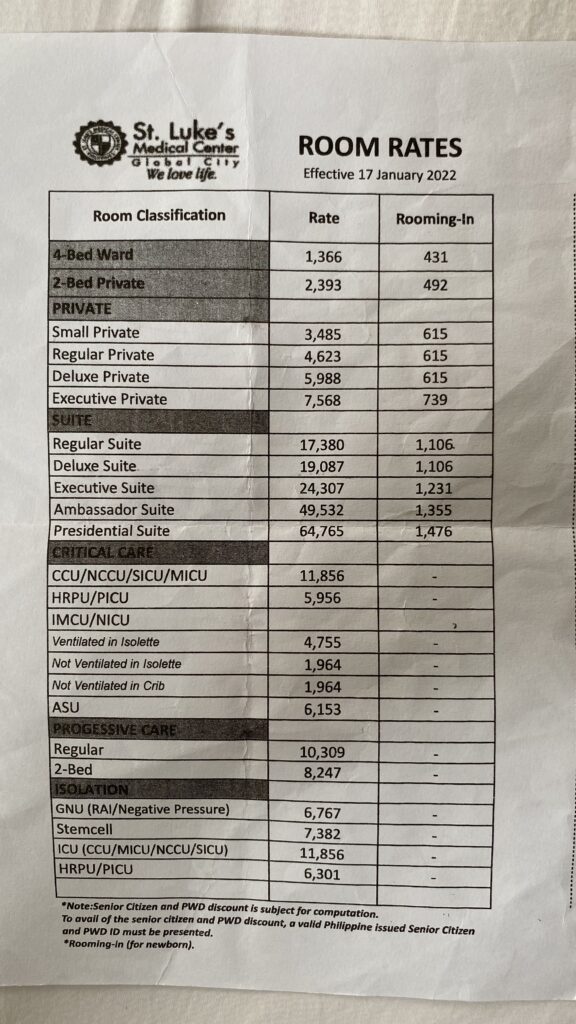 The final room assignment is decided by the group's head. I complained by saying "so it's not what's available? It's his prerogative to assign the room to whoever he wants." Hindi naman daw ganun. I was visibly upset, they were cordial.
I left to eat with Edmund at Via Mare on the hospital's ground floor.
After 15 minutes, my son-in-law was calling to inform me that my preferred room has become available.  He asked if we'll get it.  I said yes get it.
So eto na kami, we have a room, #805 at the farthest end of the corridor.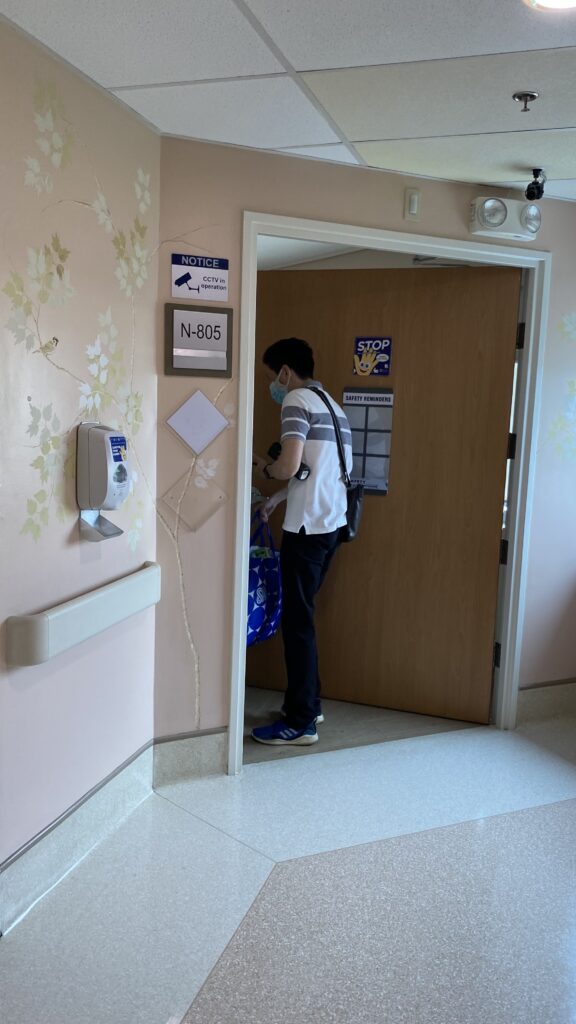 It has a nice view.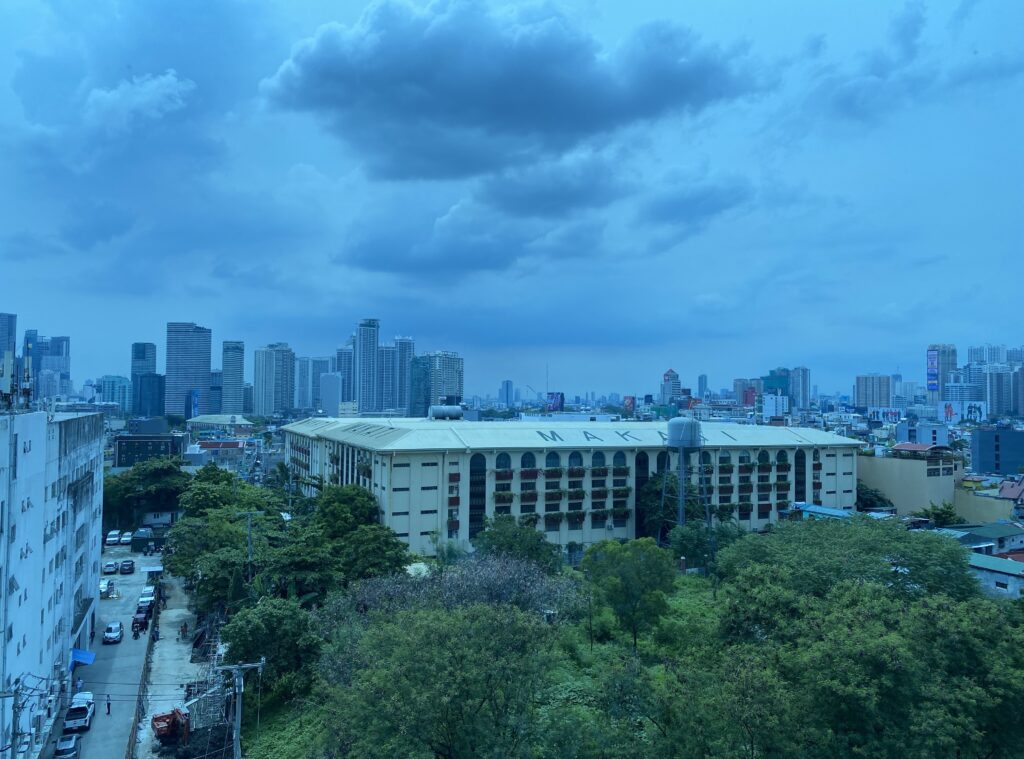 I like that Oyen will have some privacy.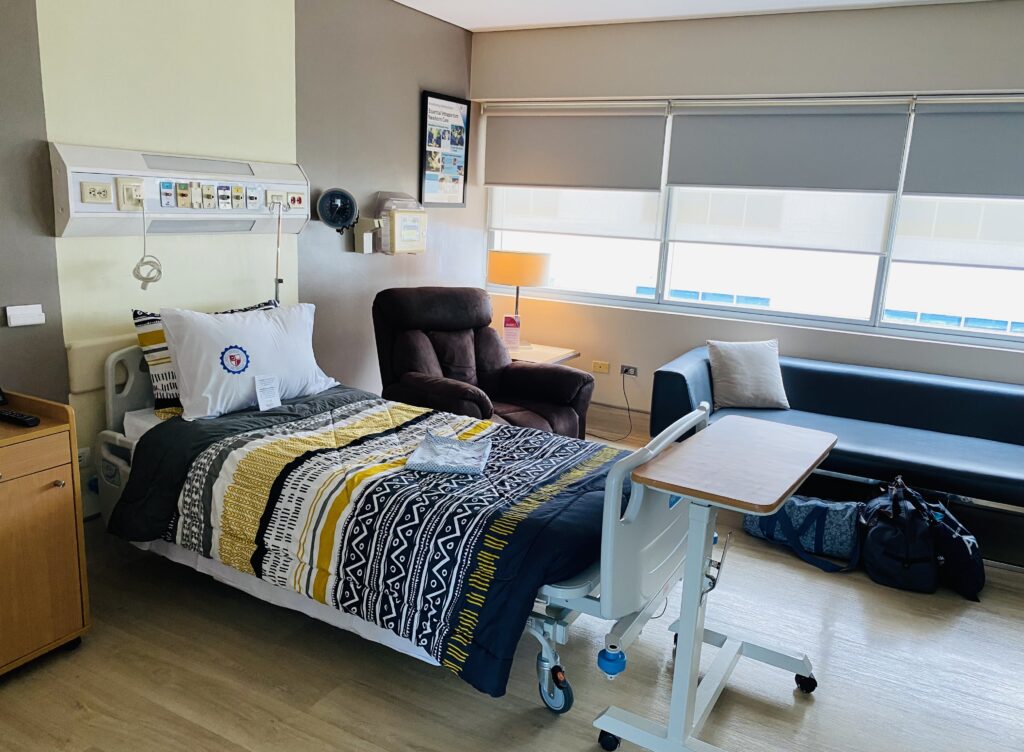 Rooming in charge pala is for the baby's mobile nursery crib.  Wala na palang nursery ngayon.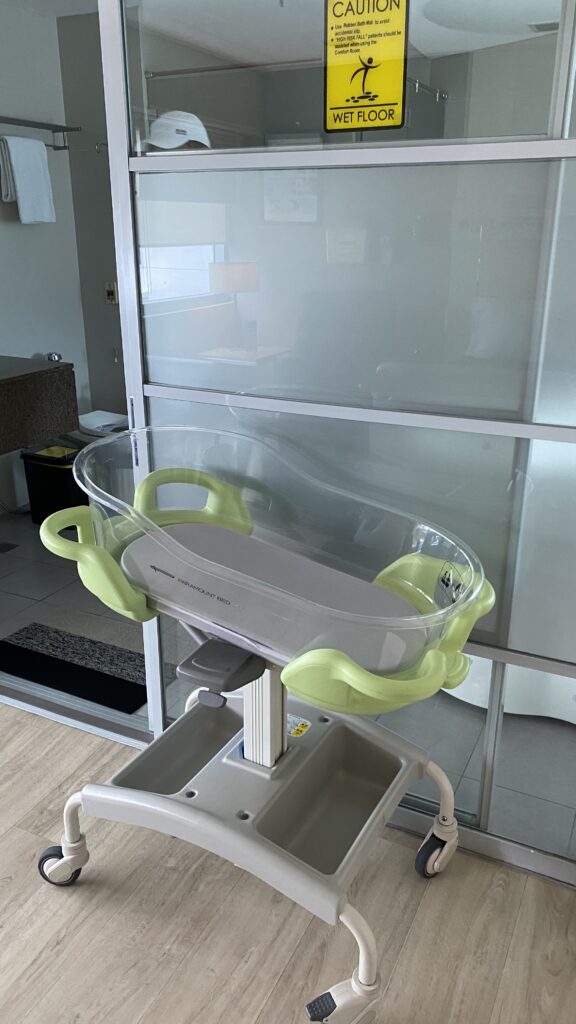 The large bathroom has a monstrous bathtub in the middle of the room with a nice view too.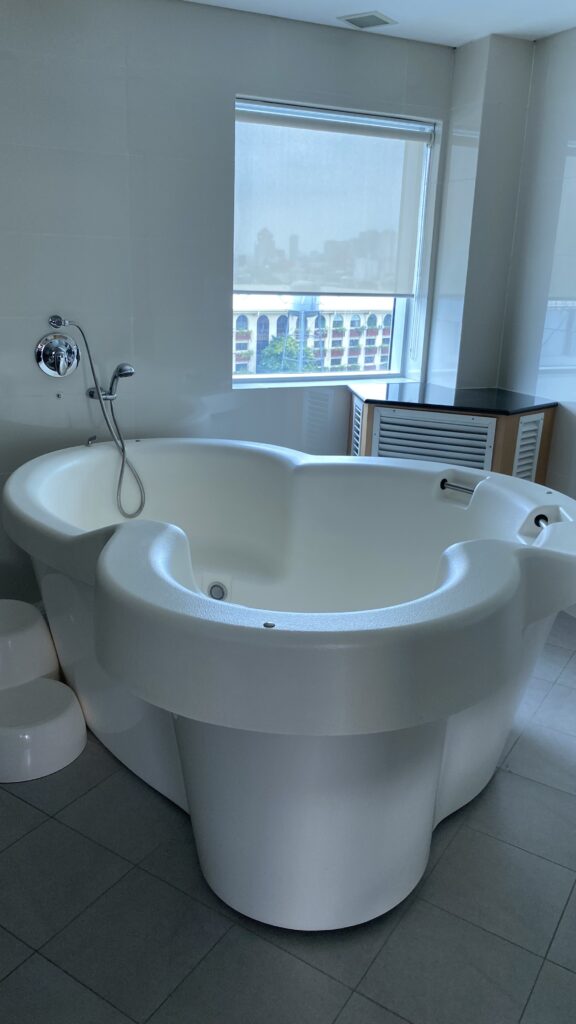 e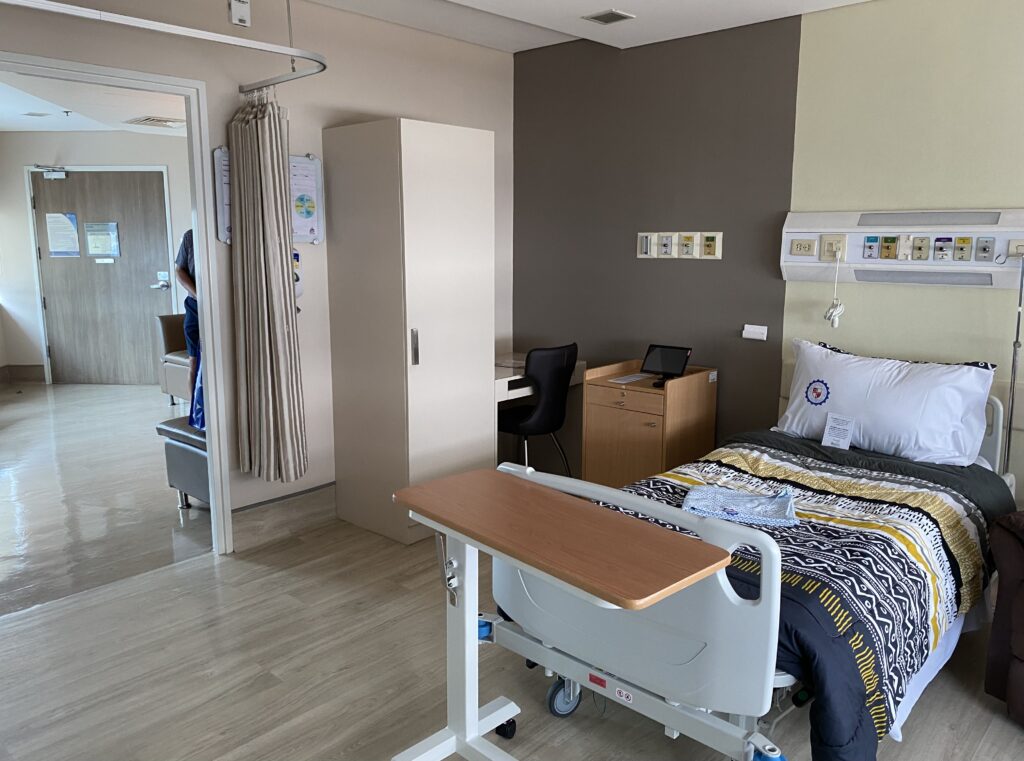 Edmund and I's running joke is "dapat may telebisyon ang kwarto."
When I gave birth to Oyen at the University of Santo Thomas hospital,   my mom, Ka Felicing, was still in the country.  She stayed with me and was disappointed when she couldn't find a television in the room.  "Edmund, bakit walang telebisyon?"
"'Mama o, merong malaking telebisyon, dalawa pa….