July 2, 2022
My daughter and her newborn baby arrive from the delivery room in the evening. I am surprised that newborn babies no longer stay in the nursery room and are brought to the hospital room to be with their mothers. Three decades ago, my babies were cared for in the sanitized nursery room by nurses and fed formula while I was still knocked out from the anesthesia. Today's practice pala is no longer like that.
The pediatrician came to checkup Theo.
Must be hard for my daughter to stay awake and to start nursing her baby while she is still partly sedated and still couldn't ambulate with her painful stitches.
7:46 pm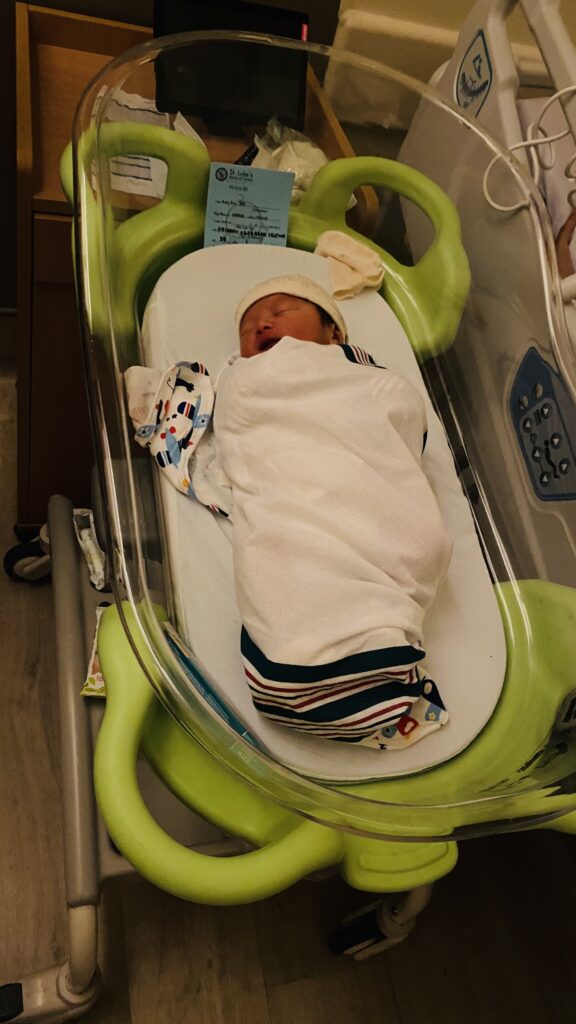 An angel from God has descended upon us.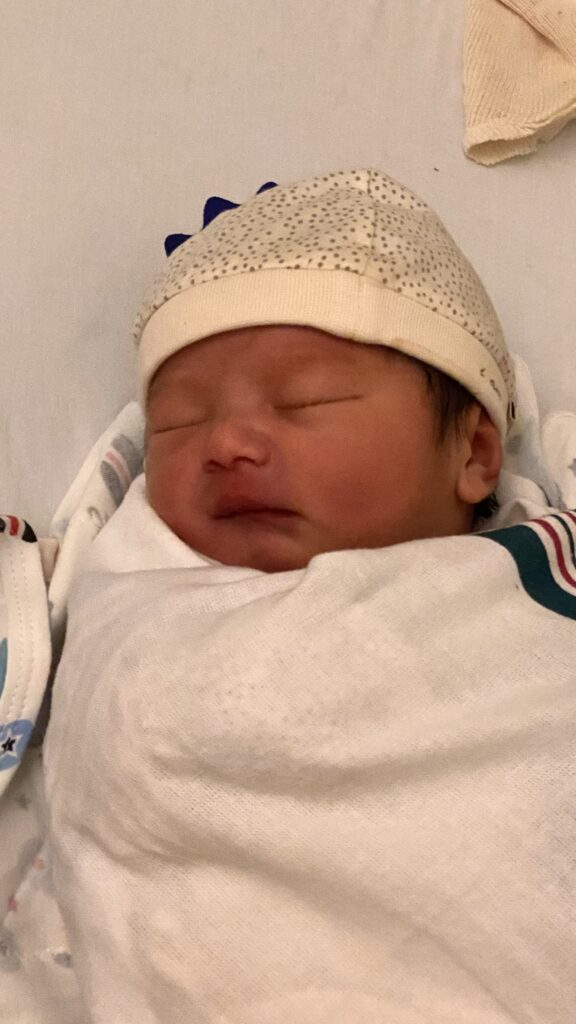 The pediatrician came at 7:56 pm to look at the baby.


The daddy looks on.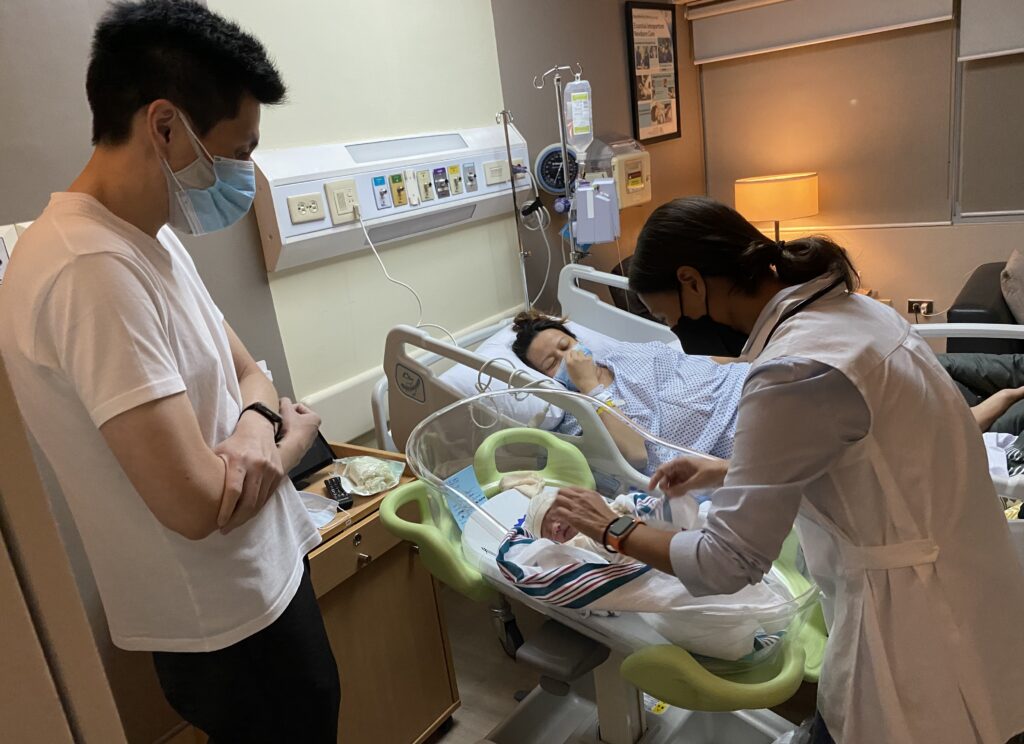 Looking at this tiny creature gives me nothing but feelings of gratefulness.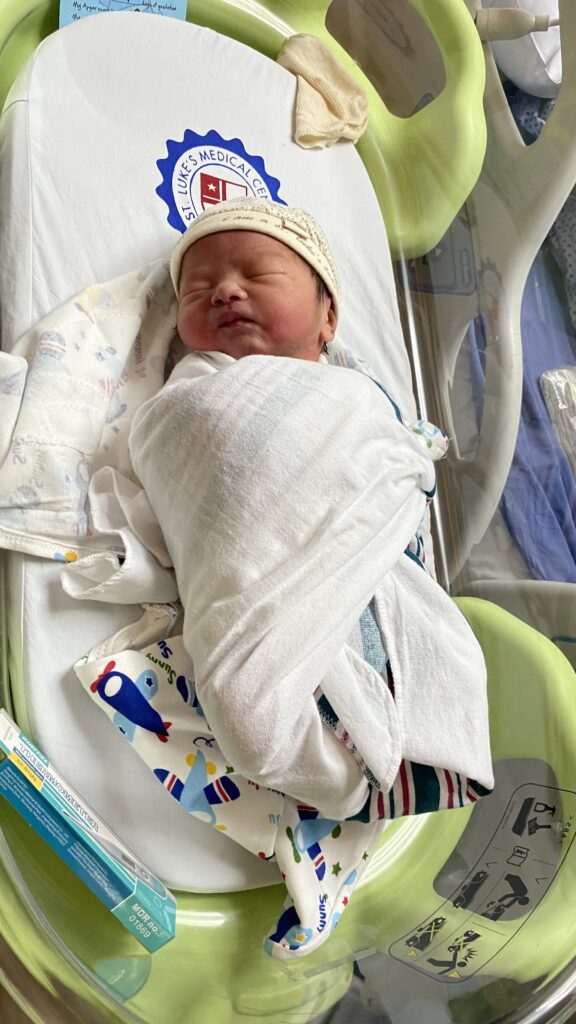 The first thing that Filipinos look at a newborn baby is the nose.   Matangos ba, pisngot, busangsang.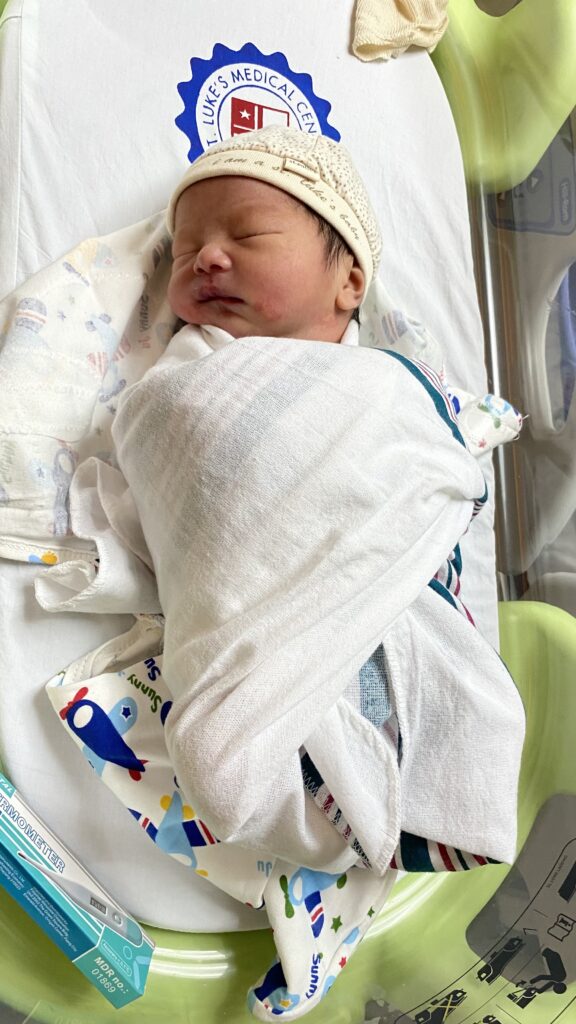 The father of the mother checks on his daughter. 8:14 pm