Nov 6, 2021, Saturday, Tagaytay City
From the farm, we went to Deli de San Honore for an early dinner before we drove back to Manila.
Edmund missed their herb porkchop that's why this restaurant was our first pick for today.
Their semi-outdoor area was an extension. This used to be a rough place and the stairs were made of uneven stone steps. Now it's very polished and nicely improved. Well done.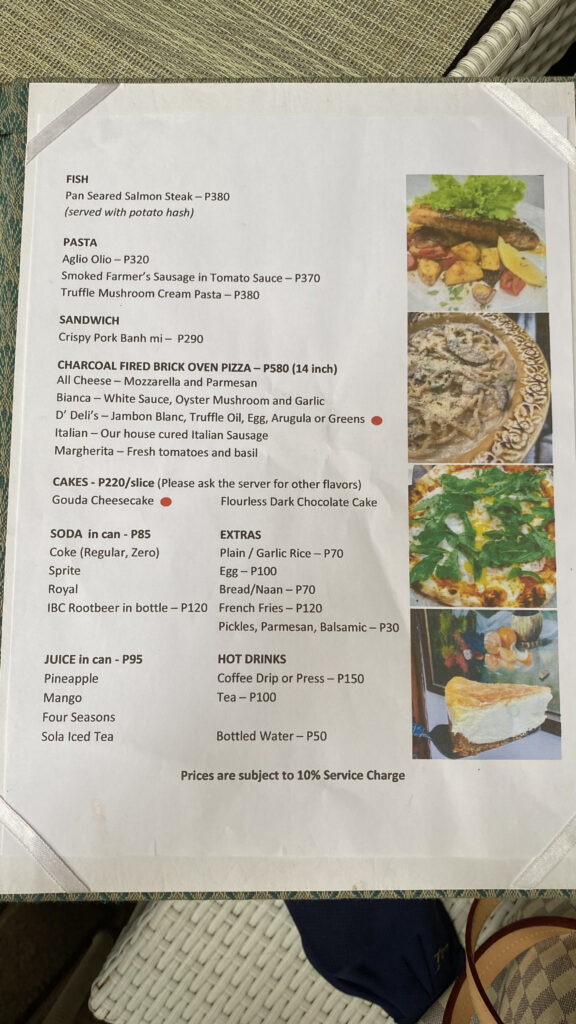 Their callos was one of the good ones I had tasted.  The portion was also sufficient for my hungry stomach.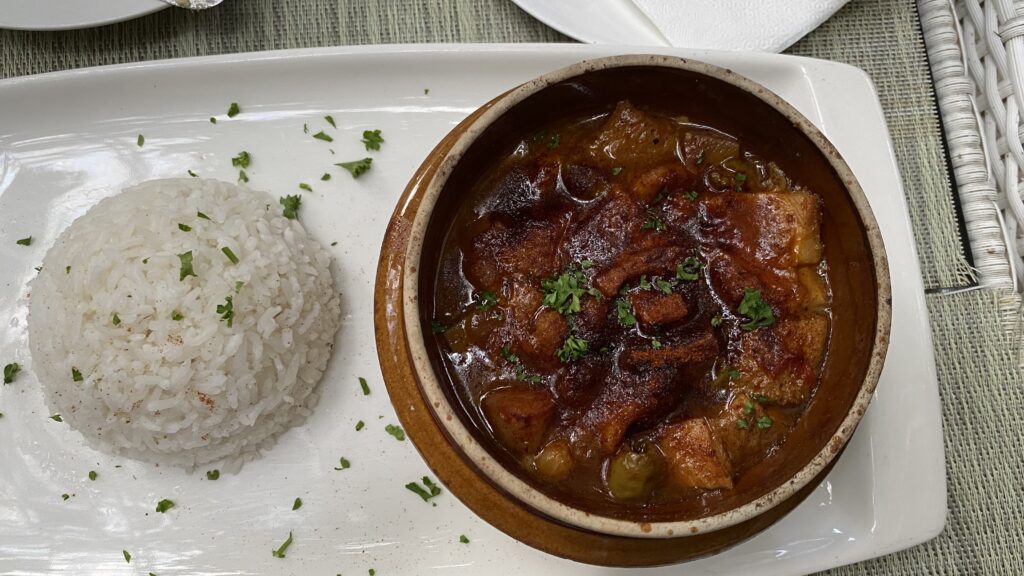 For Edmund and I, the Herb de Provence Porkchop is their top dish. My husband is a fan. At 420 a plate,  it's the best deal ever.  The meat is thick and can be shared by two people if they are not super takaw.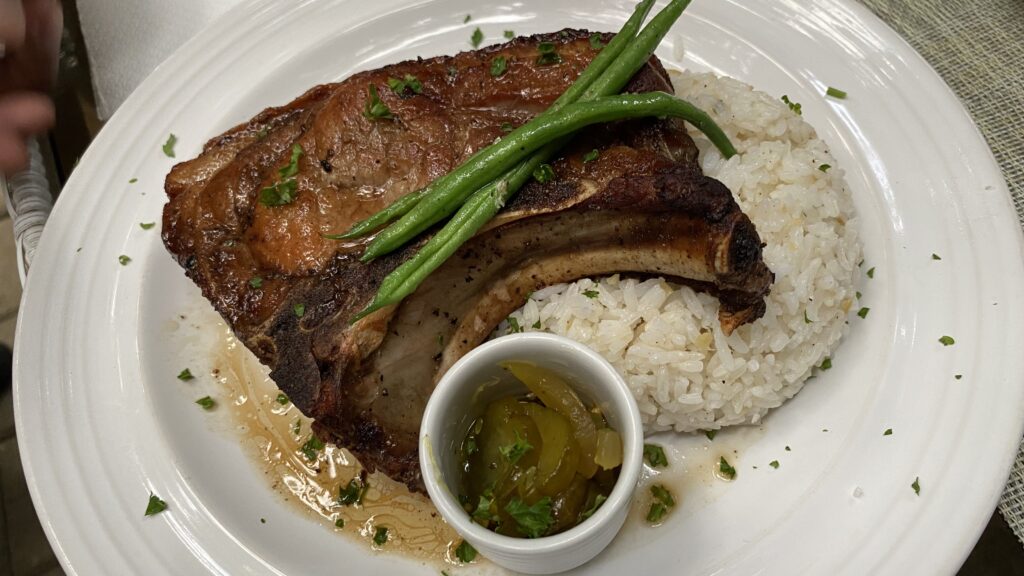 Lovebirds without the birds.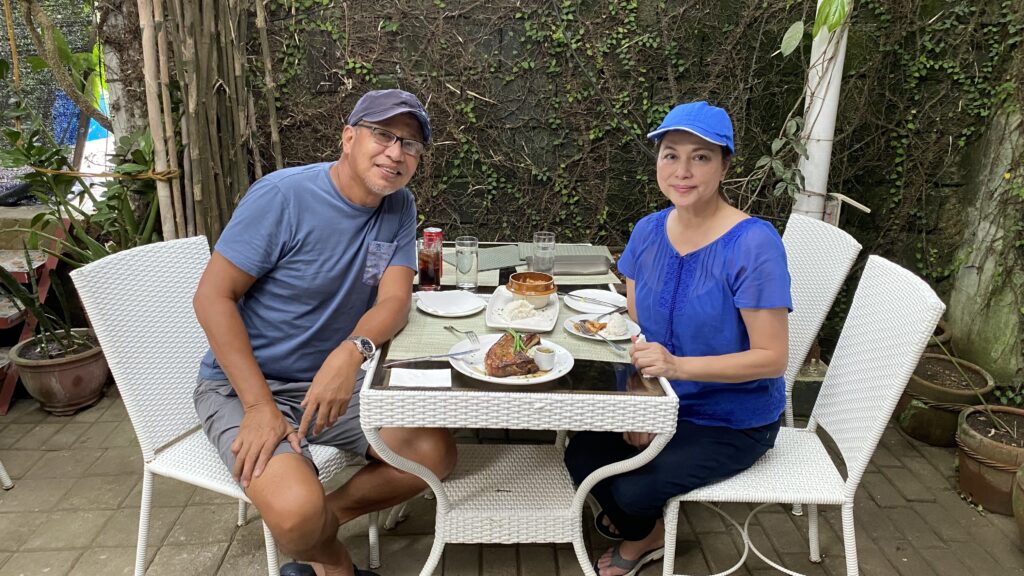 The cheesecake is very good but a more artistic plating is recommended to make the dessert look more appetizing.
4 pm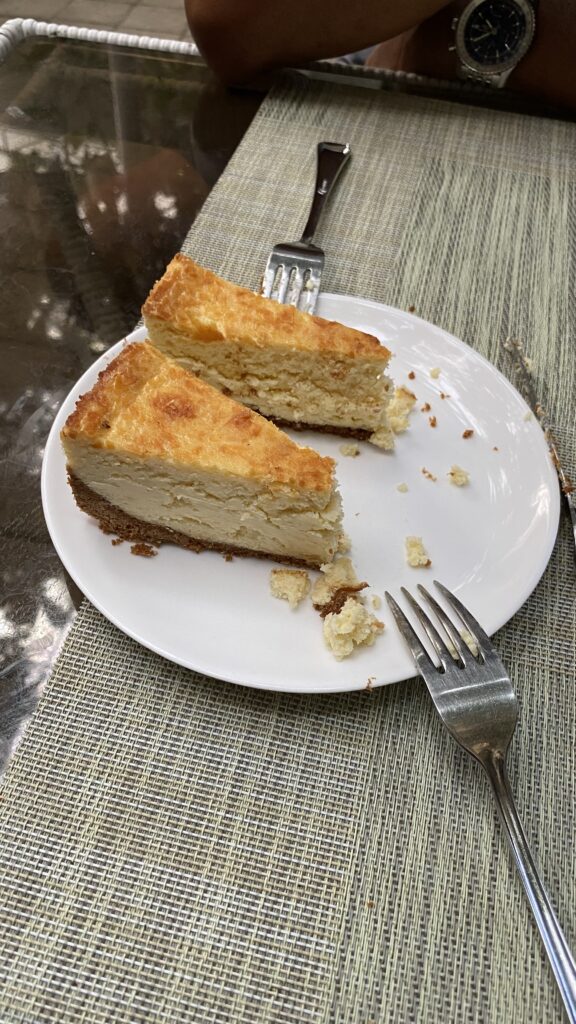 I took home two packs of callos.
Deli de San Honore
9060 Zambal Road
Barangay Neogan
Tagaytay City
Open only on weekends : Fri, Sat, Sun
Tel: +63 915 959 1675