We love Popeyes in the US. When recently their restaurant on the top floor of Robinsons Galleria, I couldn't help but try their fried chicken if it's going to be close to the original.
We love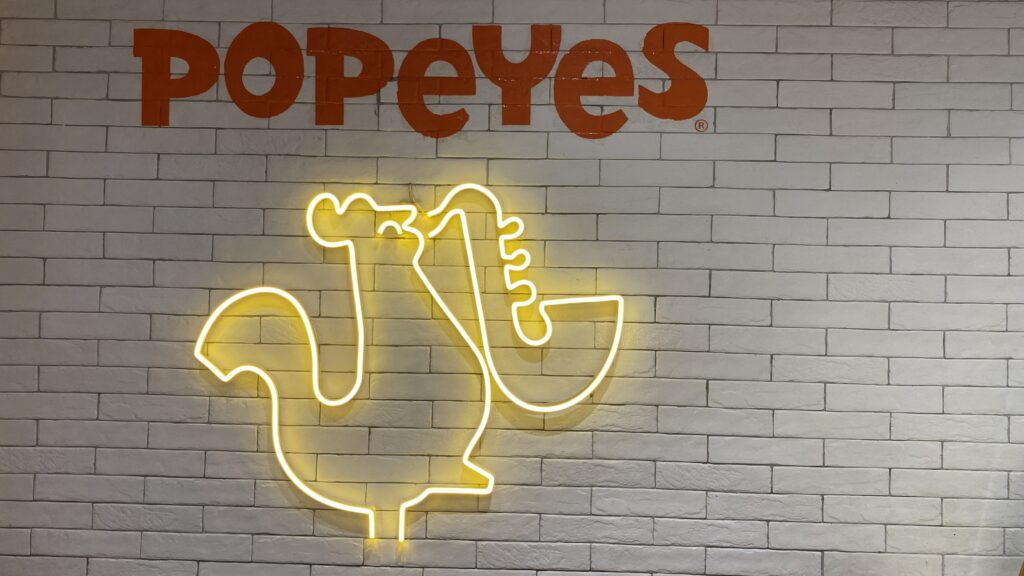 a  There were many customers.  Maybe they were like me,  wanting to have a taste test.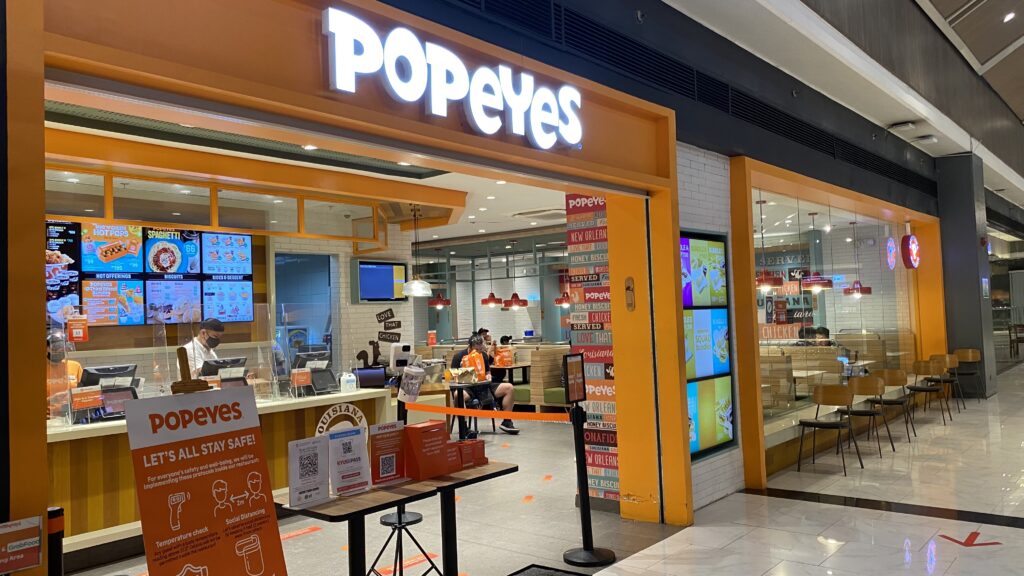 Their menu has been tweaked to adapt to Filipino lifestyle.   There's no spaghetti in Popeyes US.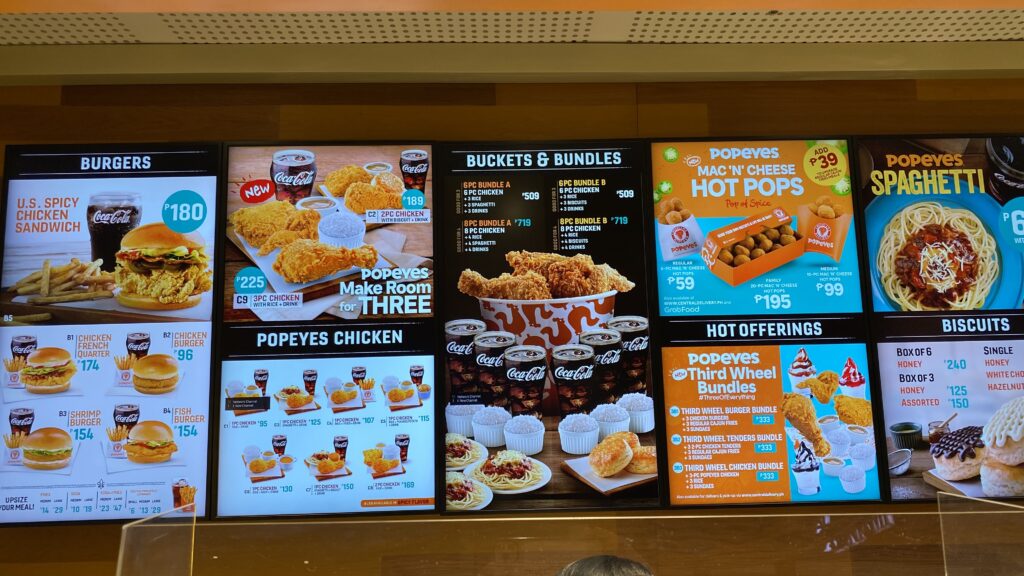 I picked a table farthest to the other diners.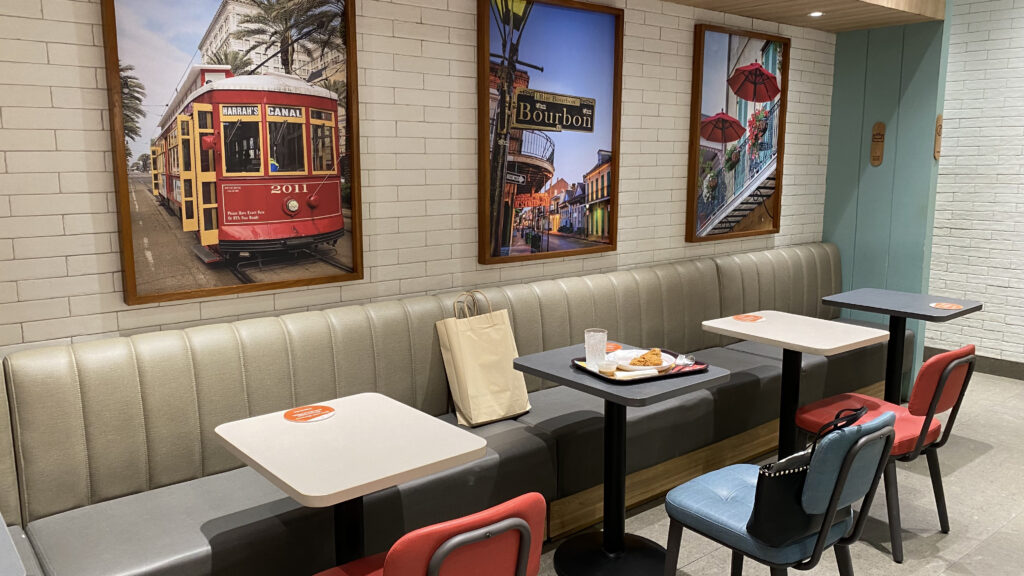 Nov 4, 2021, 4:44 pm
Taste and texture are understandably different from the Popeyes in the US, but otherwise it's okay, Curiousity satisfied.