August 7
I wanted my dear husband to dine with me at RH's Rooftop Retaurant in Corte Madera but I didn't make any prior reservation because I didn't want to be stressed out making sure we got there on time. It was a fairly long drive and traffic on the bridge could be unpredictable.  I wanted leisurely-driving.
We reached RH at 12:28 pm.
12:31 pm
You wouldn't believe this.  This off-white cotton linen loose blouse by ZARA has traveled the world.   I don't remember which ZARA store I bought it from but definitely not in Asia and US.  This is luma na, maybe 6 years old,  and just like the black swan dress I wore yesterday in the backyard,  I haven't worn this blouse even once,  Yes, that is true.   It has traveled back and forth the US.  I would bring it thinking I would wear it, then I would pack and bring it home to Manila.   For a few years I have forgotten that I have this.  Wala na lang akong maisuot na kasya kasi I am so fat na kaya naghalungkat ako sa aparador. When I put it on,  the big  ZARA label was dangling under the sleeves.  That was the only reason why I realized that I haven't worn this.  "Ay, may tag-price pa, hindi ko pa pala ito nagagamit."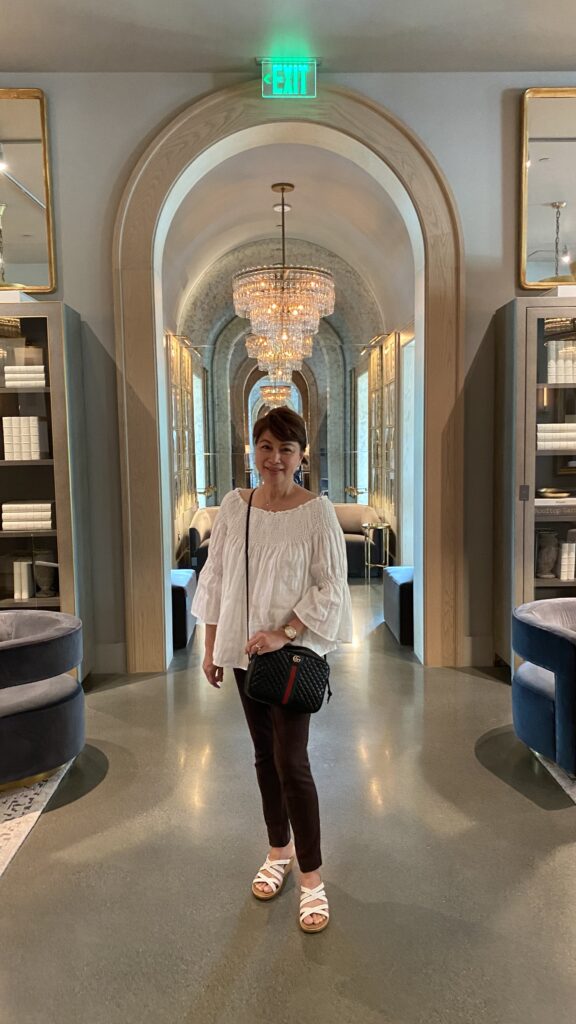 The Rooftop Restaurant is very popular and there's always a wait if there's no prior reservation. I was ready to wait for maybe 20 minutes but when the receptionist told me it could be an hour or more, we left.
We walked outside and explored the commercial area. We ended up at the Cheesecake Factory. When the receptionist asked where we wanted to sit, we chose outdoors. Delta shoo!!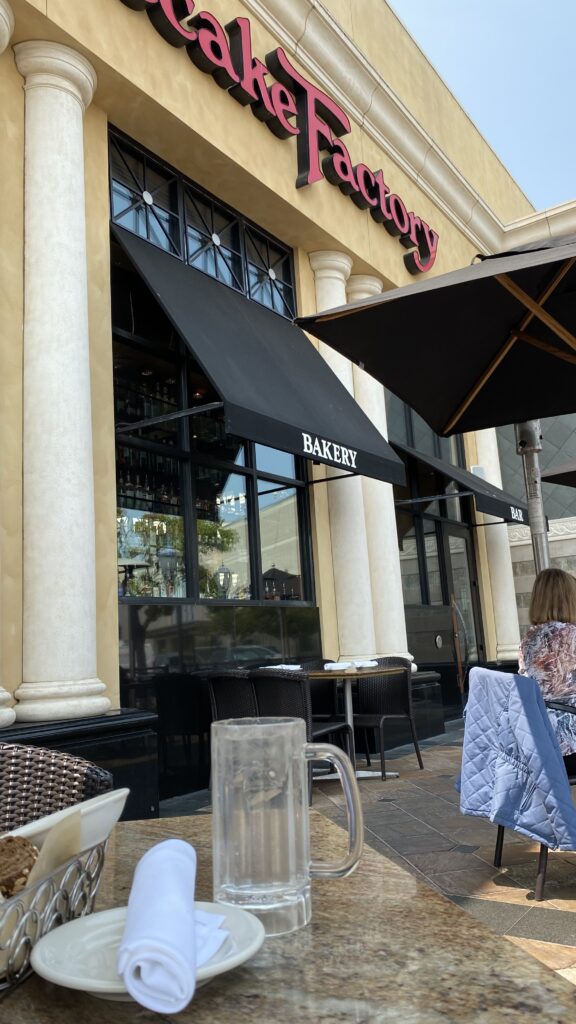 It was sunny and warm outside. Not in the mood to take photos but at the same time I didn't want to miss this moment, our saturdate.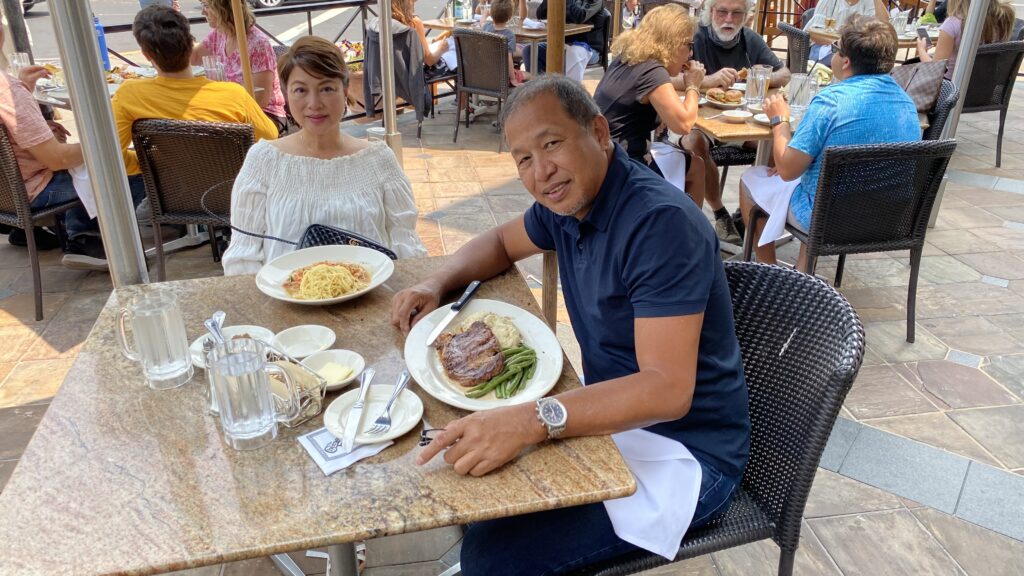 Parang gumagwapo si Mister Woods Yee.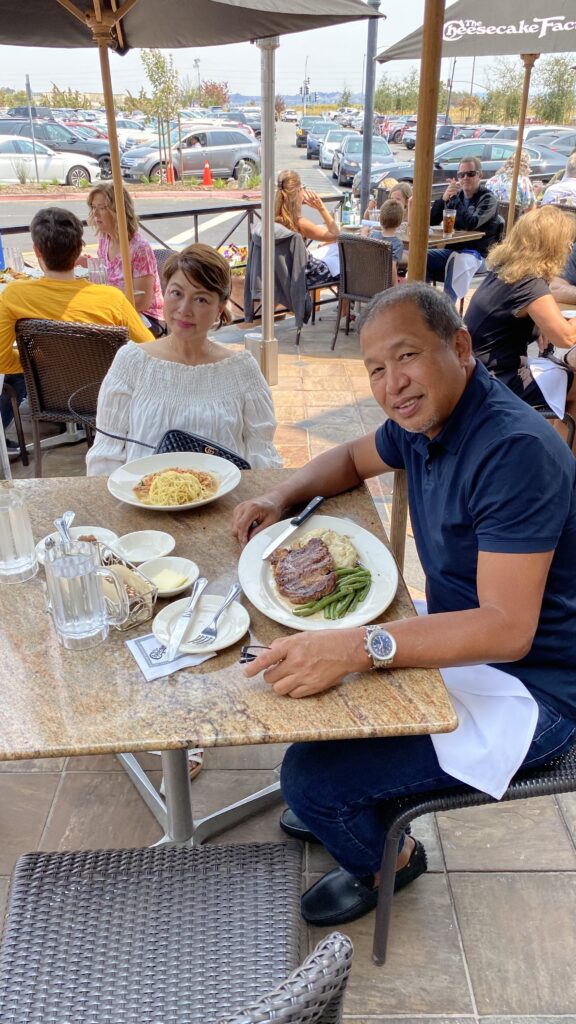 Pasta for me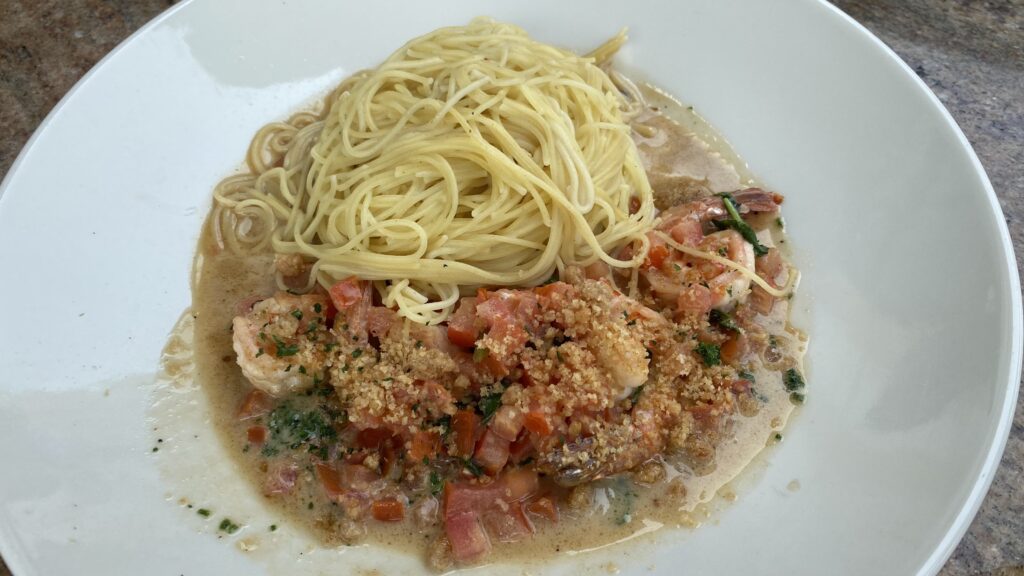 Steak for him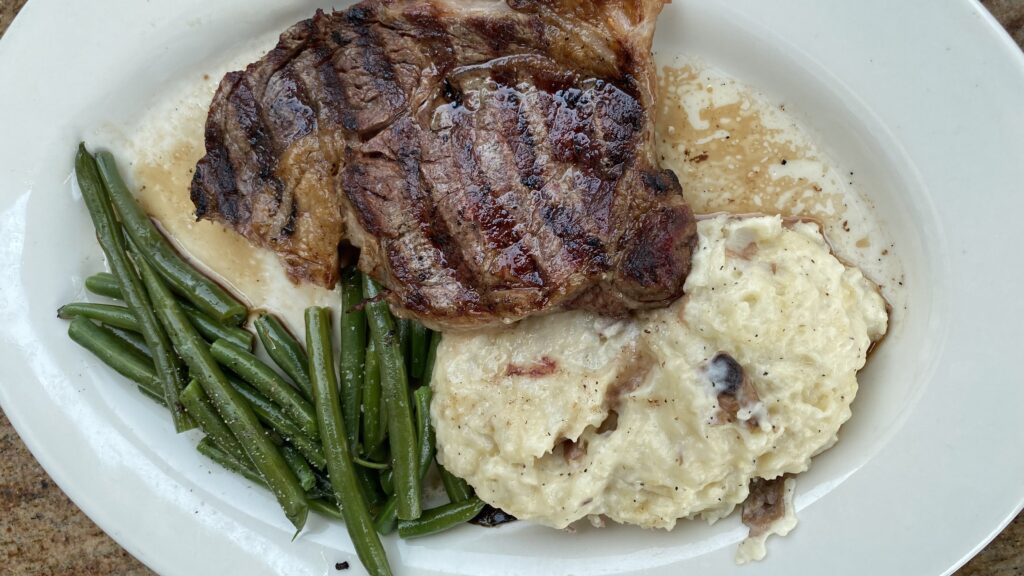 #lunchdate #cortemadera #diningatcheesecakefactory