August 6
I bought this dress many, many years ago when I was 10 pounds lighter. It got buried in my cabinet through these years and there was no appropriate party or event where I could use it.  After a few years, I decided to bring it here in the US thinking that maybe I could wear it to a fine-dining event but it was always too cold to wear something like this so it was forgotten again, disappeared behind all my clutter until we moved.
So today, I decided to wear it. I was actually surprised that it still fits even if my stomach has grown so big. I matched it with a pair of plastic and gold sandals, another forgotten possession of mine. I bought this pair in March 2015 from the Chanel boutique in Ala Moana Center, the world's largest open-air shopping center located in Honolulu.
Nowhere to go, no party to attend to, no place to visit while wearing this black off-shoulder dress and my Cinderella step-ins.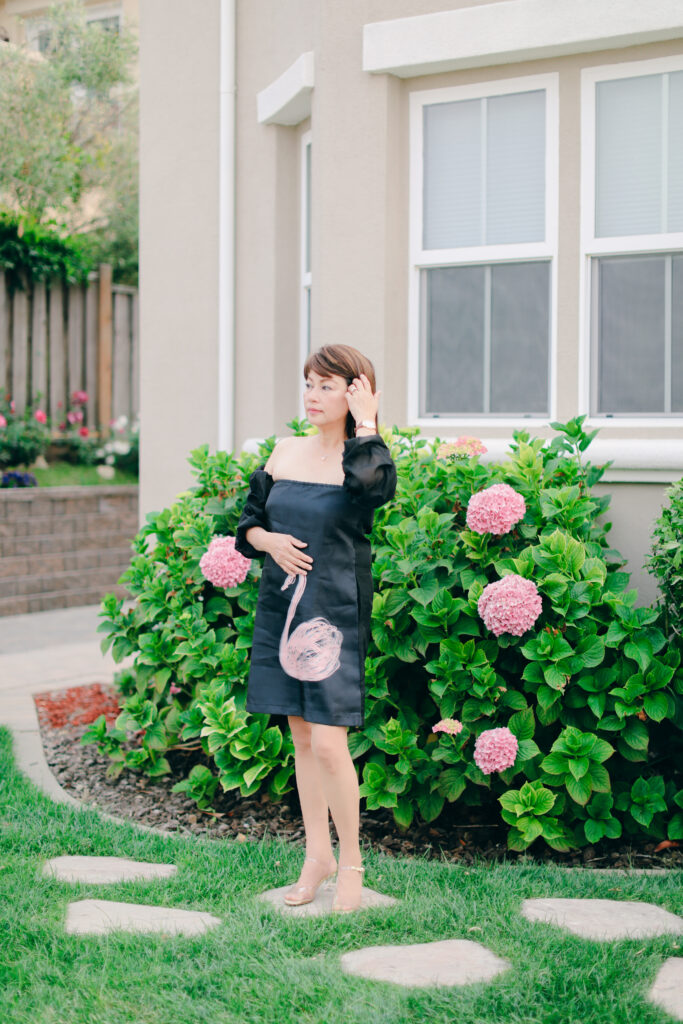 My husband asked me "May pupuntahan ba tayo?"
Wala.