Nov 1, 2021, 2:25 pm
Oyen has a guest coming in a few days so she brings the maid to clean the condo. While waiting, we go to Greenbelt and land in Bar Pintxos for late lunch of tapas.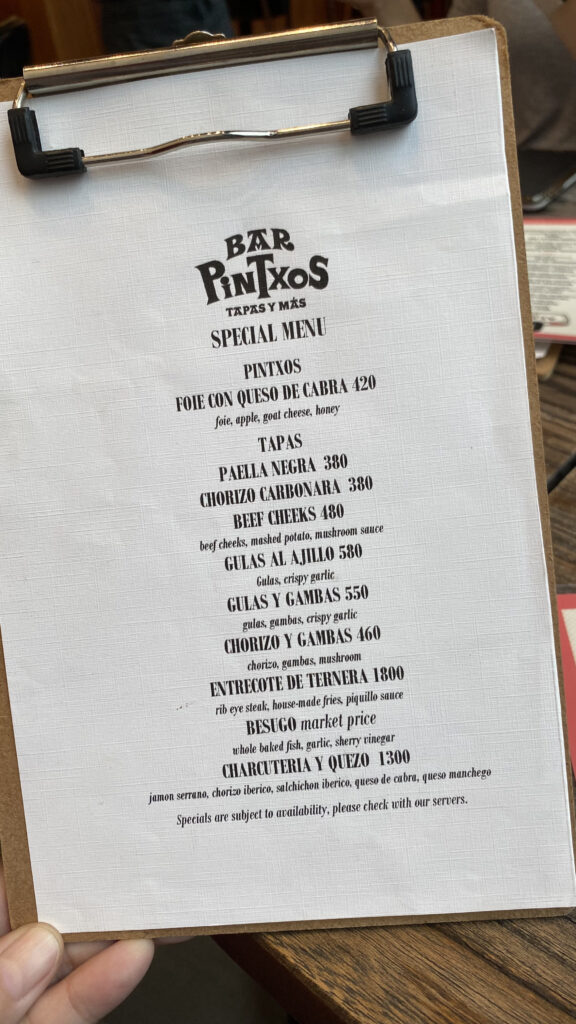 Oyen had been to this restaurant before and she already knows what to order. She orders first before leaving me to meet up with our driver outside.
My slippers suddenly broke so I sit here while Oyen meets with our driver to bring me another pair. I am glad I always have an extra pair of slippers or shoes in the car. I learned my lesson years ago. Always have a spare, you'll never know when what you're wearing suddenly breaks.
Foie Gras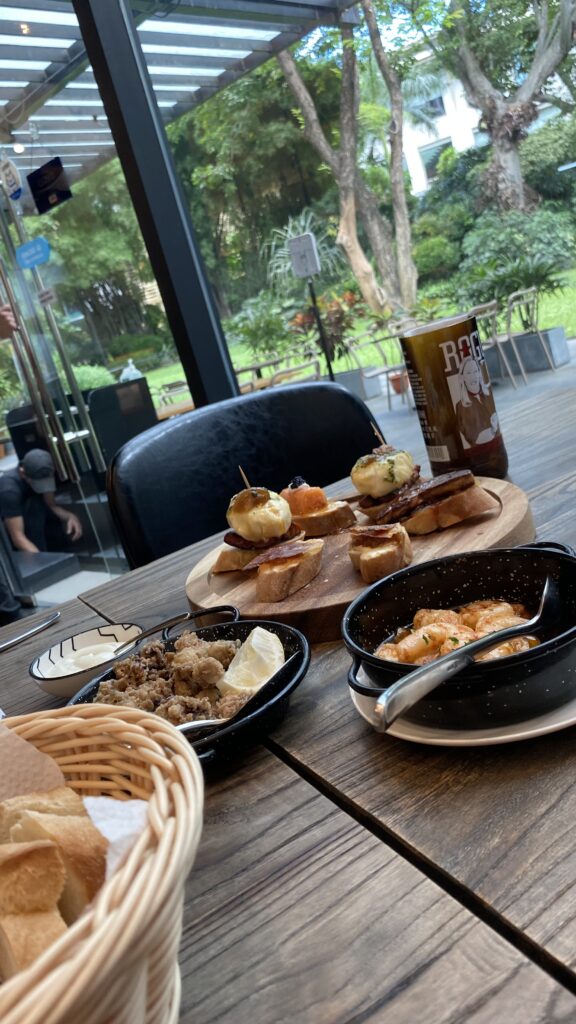 We are still feeling gutom despite eating tapas so here's paella to fill our stomachs.