A big and heavy box was delivered to our doorstep on July 13. It was a belated wedding gift from Bess to Oyen.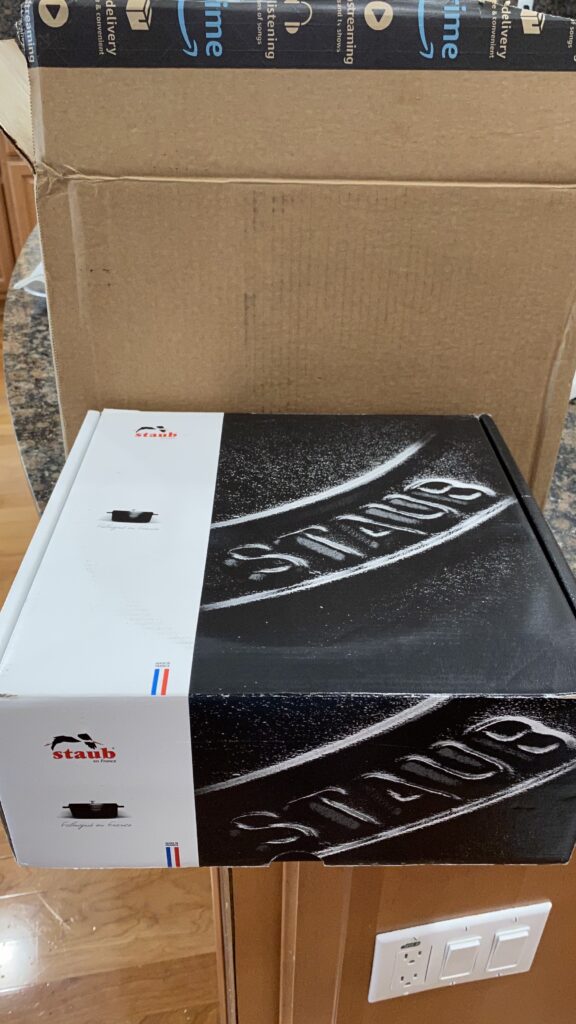 Staub cast iron cookware is made in France and I hope it stays that way. I hope companies stop subcontracting their manufacturing to China. I want Staub cookware to remain fabrique en france and not "design et marque france".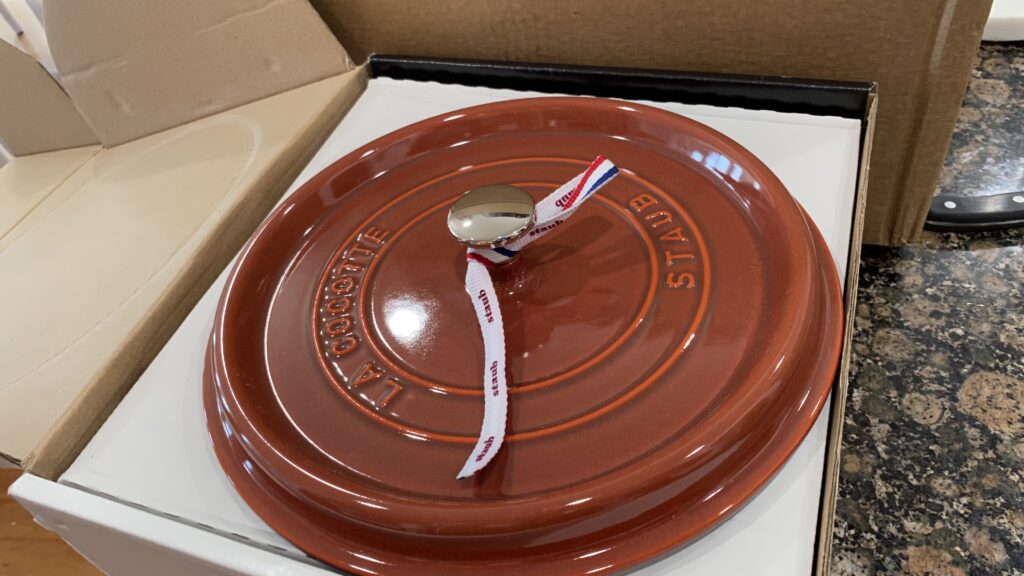 Enameled cast iron cookwares have become the fancy of many budding chefs and cooking aficionados. Internationally known chefs like Paul Bocuse endorses Staub, and so is Chef Chris Cipollone the executive chef of Piora in New York.
I know of some women who buy Le Creuset cookware set or Staub only for display or collection. They are really nice, and heavy too. I don't have these cast iron kitchen pots and pans and other heavy things because I am too frail and weak to lift them around the kitchen. I might, however, buy a small one with a rooster on the cover.
Thank you again Bess for this charming burnt orange Staub. You are so thoughtful.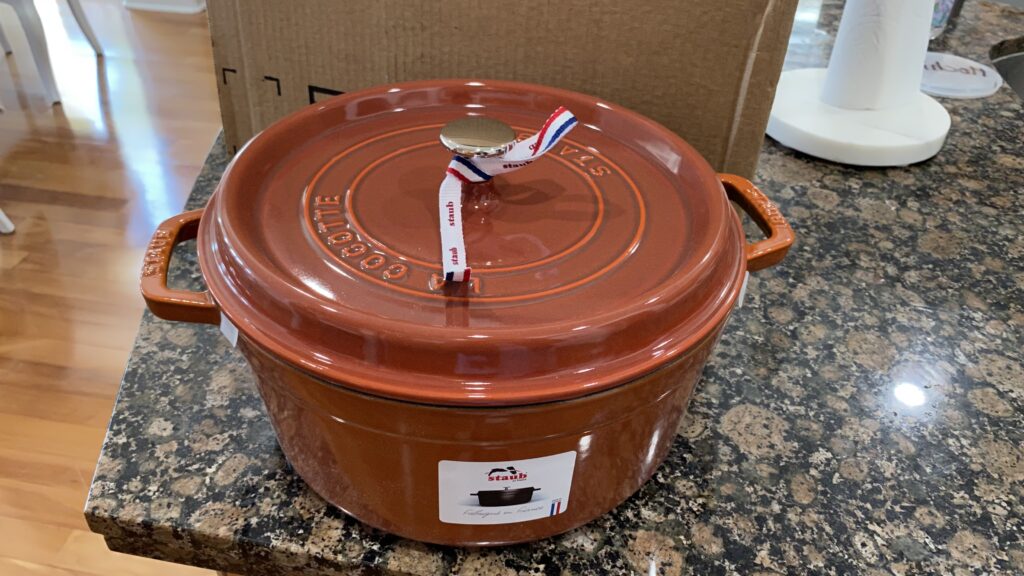 @bes_ys9 @thefoodyee @kaay.eats #lecreuset #frenchcookwares #staub #enamelcookware #bestcookingpots #potsandpans #thechefsCo #castironpots #kitchenwares