Again? Yes mam sir! I am shopping for dinner plates. Again? What do I need a new plate for? And you are not the only one who feels that way. My husband does too. Regardless of how he feels, I will continue to look (sometimes buy) at plates because I feel entertained that way. Whether he likes it or not, he is inis or not, he just have to accept me as me, a plate lover. Until I am 88 or 98 I would still shop for plates. Kawawa naman mga anak ko, puro pinggan ang mai-inherit.
I am looking for something nice and beautiful but I don't want to pay $300 per plate. That's the problem. What do you call that? Inequality? My budget doesn't equal my wants. My wants do not equal my plates? He he. 😩😩😩
Am I a bad influence? Some Oh my buhay readers are now into plates. Some who were never conscious about plates' backstamps now invert the plates when they are in restaurants or in another person's house. Kayo ha! Never judge a person by the plates they use. Basta kumain ka na lang. And, in America, disposable plates are more practical, mahirap maghugas ng pinggan. My husband tells me I am not bagay sa American Living. Dapat daw disposable pinggan na lang. 😋😋
Let's go shopping for plates…
David M. Brian store in Walnut Creek is a good place to shop for kitchen wares, dinner plates, silverwares, placemats, etc.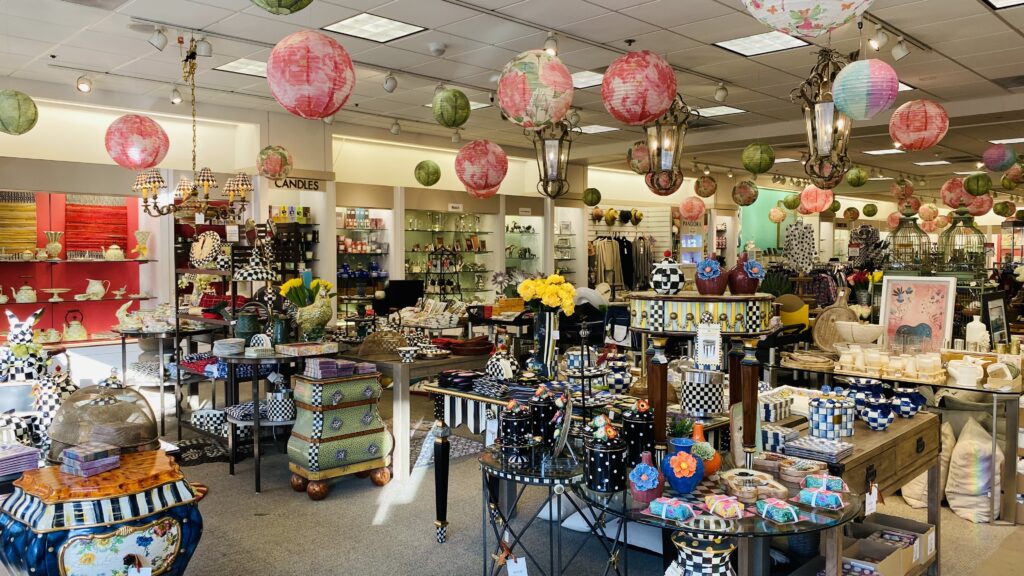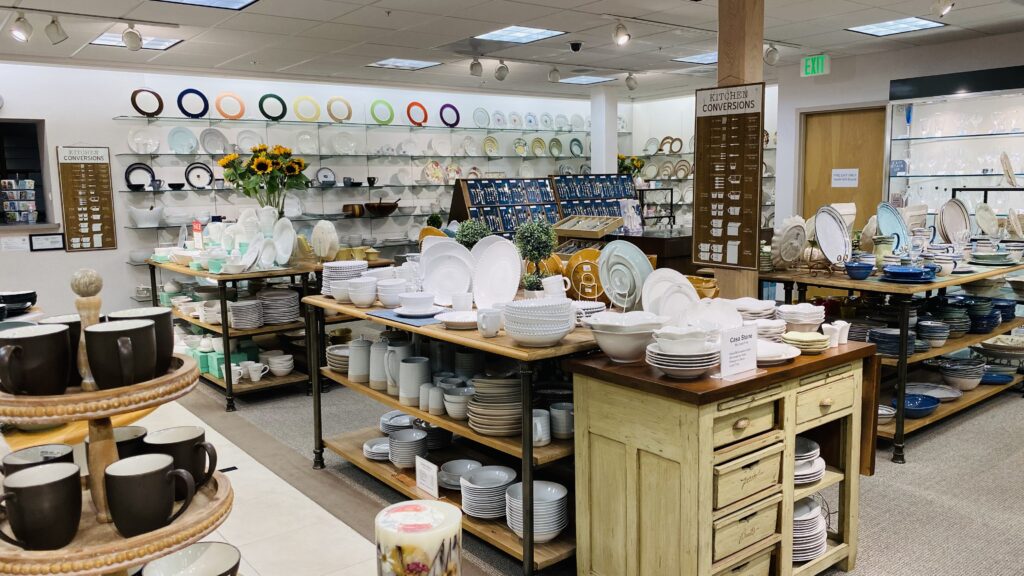 They have display samples of Royal Crown Derby, Herend, Lenox, Wedgewood, Pickard. and etc. but I think they don't carry a big inventory so if you want to order, allow several months waiting.


I've been planning to order a monogrammed set pero I always forget.  I only get to remember when I am again at the store.   Saka na lang siguro, it's not a priority.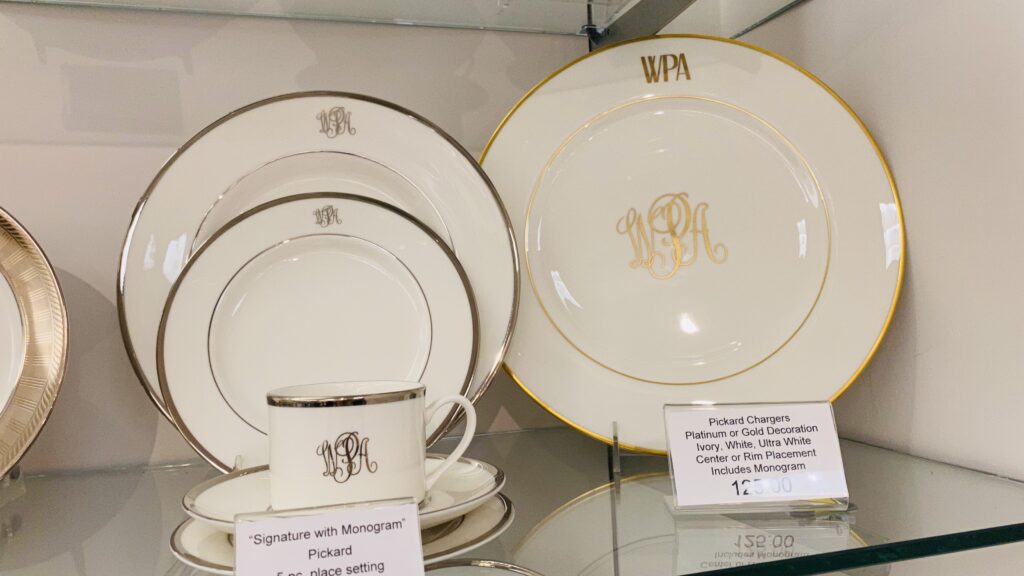 They also carry a good collection of silverwares.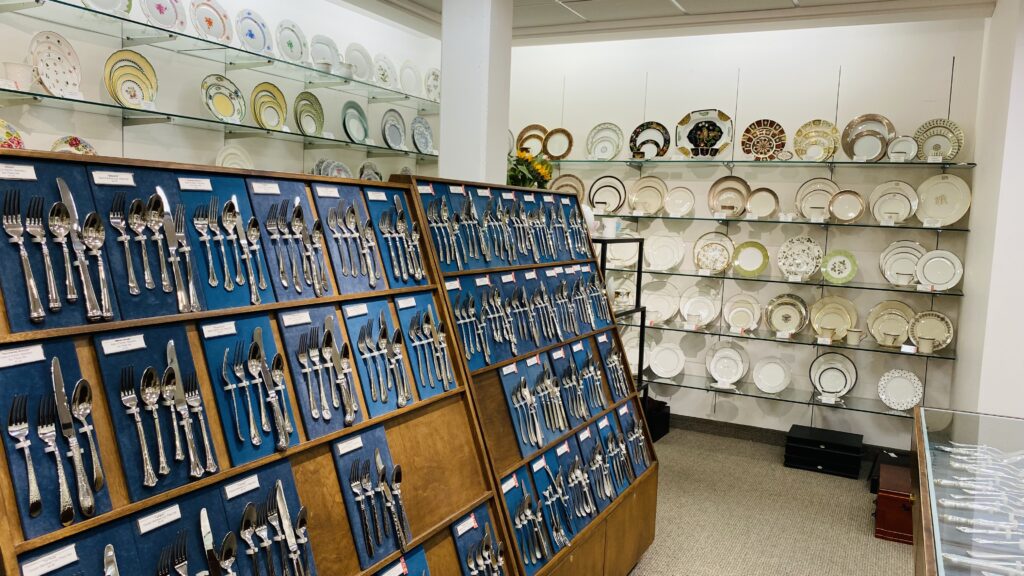 If it's just up to me, our dinner plates at home would be goldie-goldie. I am fond of resplendent and ornate designs.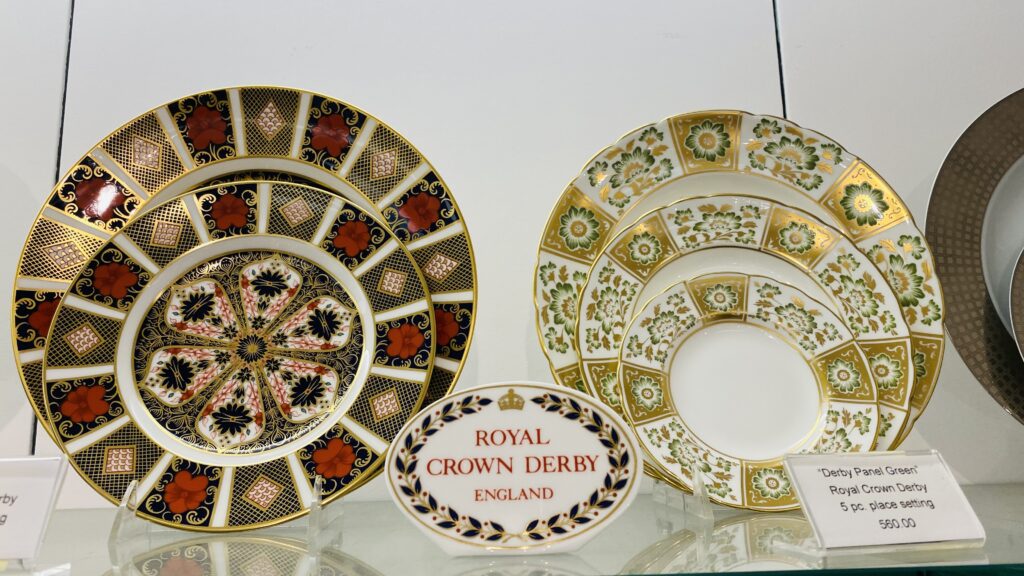 Simple and elegant, popular wedding gifts.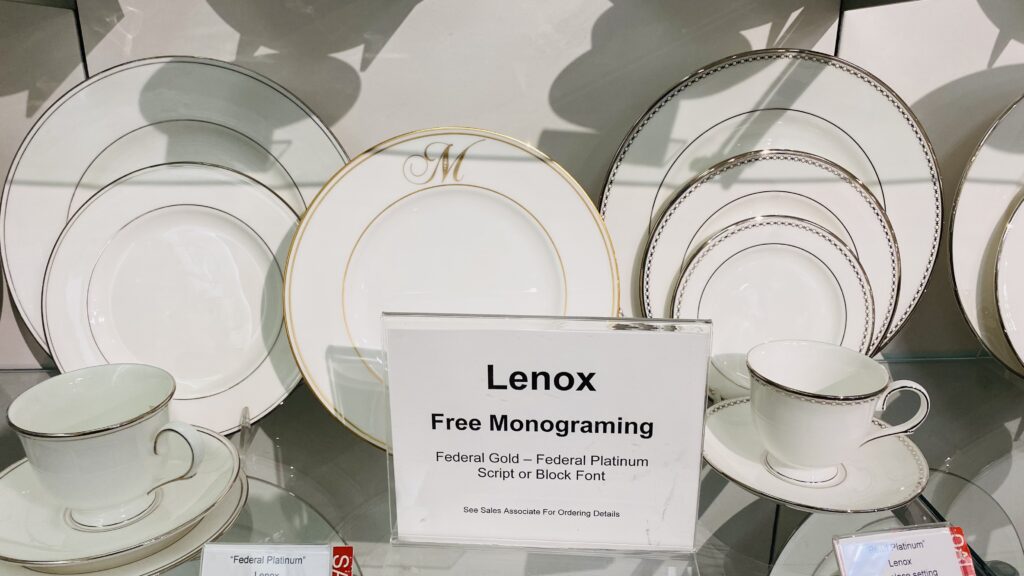 Siguro in my past life I lived in a palace surrounded by opulence.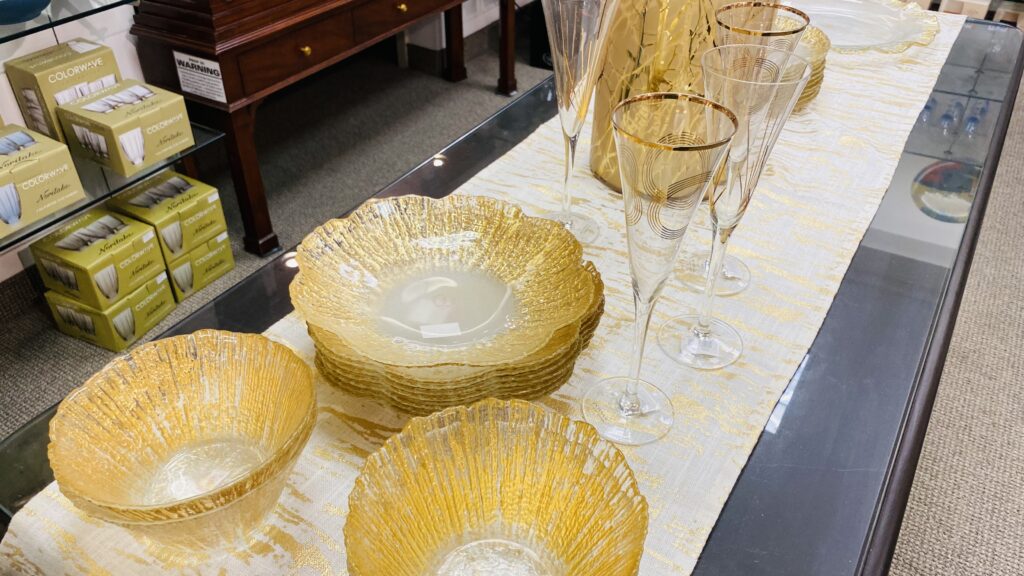 I walked over to Crate and Barrel store beside David M, Brian. The housewares are more casual. Nauso uli itong mga colored goblets and glasses.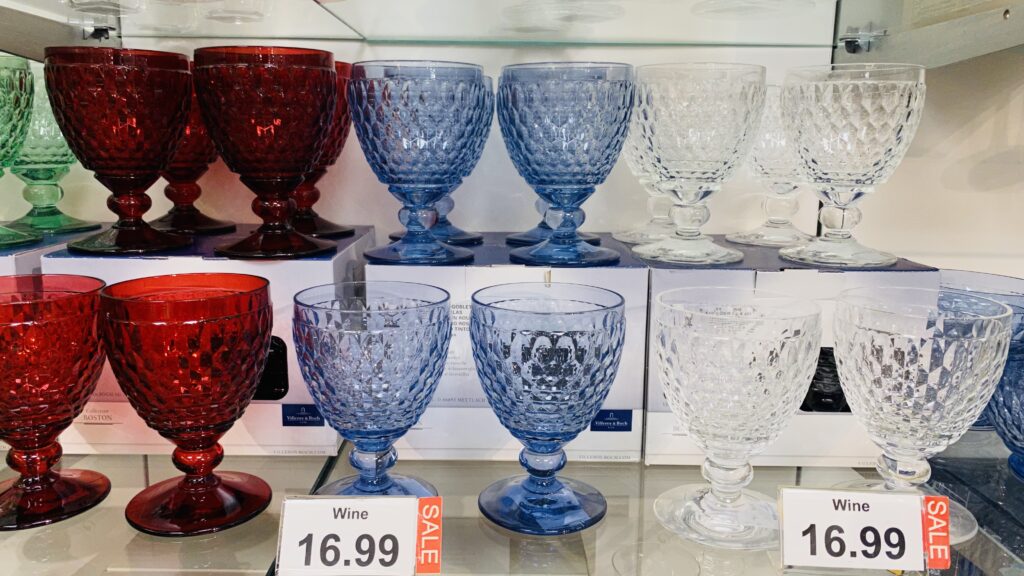 This was where I bought a set of gold kubyertos 3nyears ago before the pandemic hit us.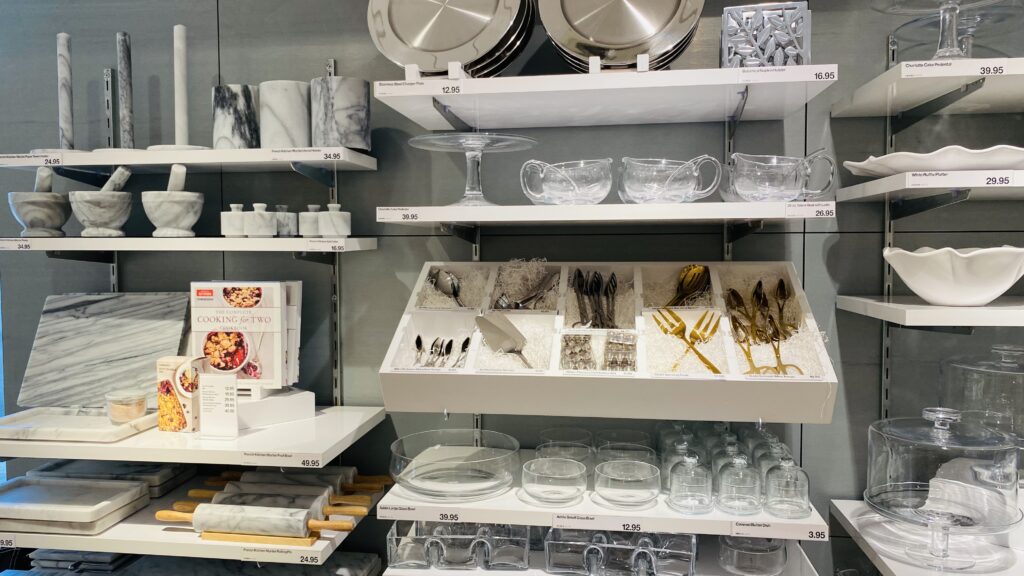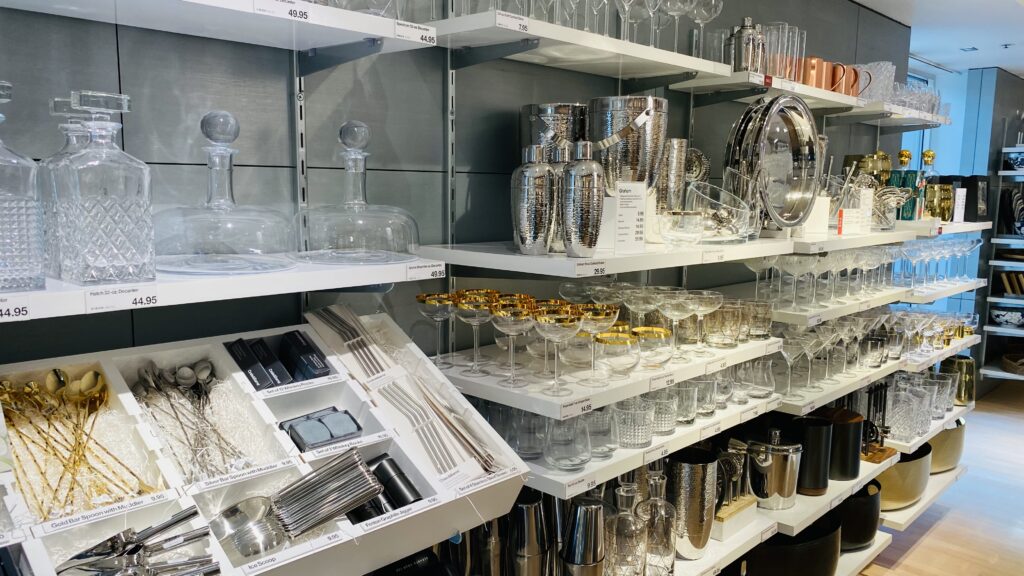 Husband patiently waited while wife was shopping.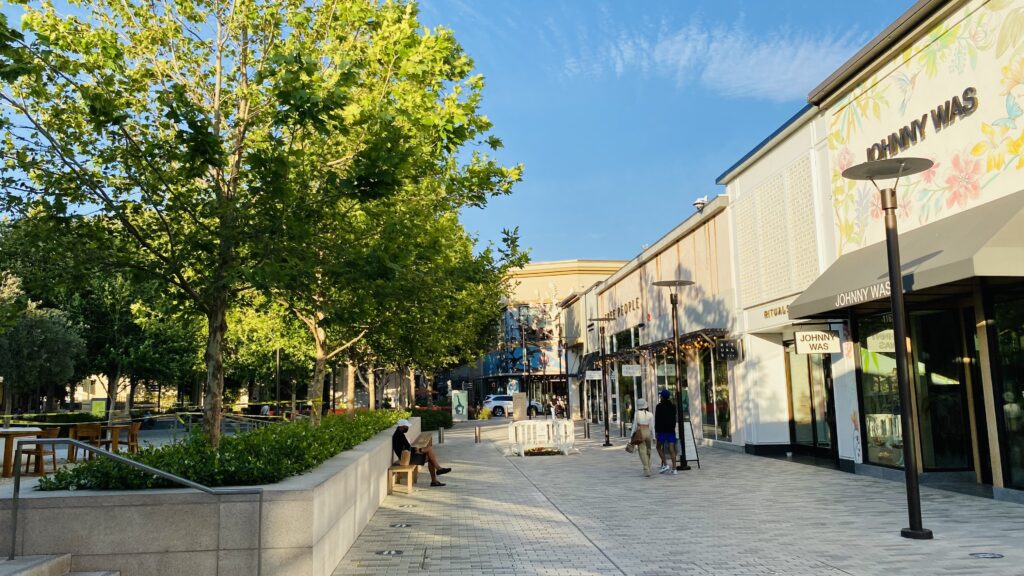 #fancychina #dinnerplates #davidmbrian #homegoods #homewares #highendhdinnerwares #royalcrownderby #elegantporcelain