January 7, 2021
I totally forgot that I sent home through Oyen two boxes of truffle set. i was pleased when she showed me the truffles.   The black truffle sauce is my most favorite. Heaven!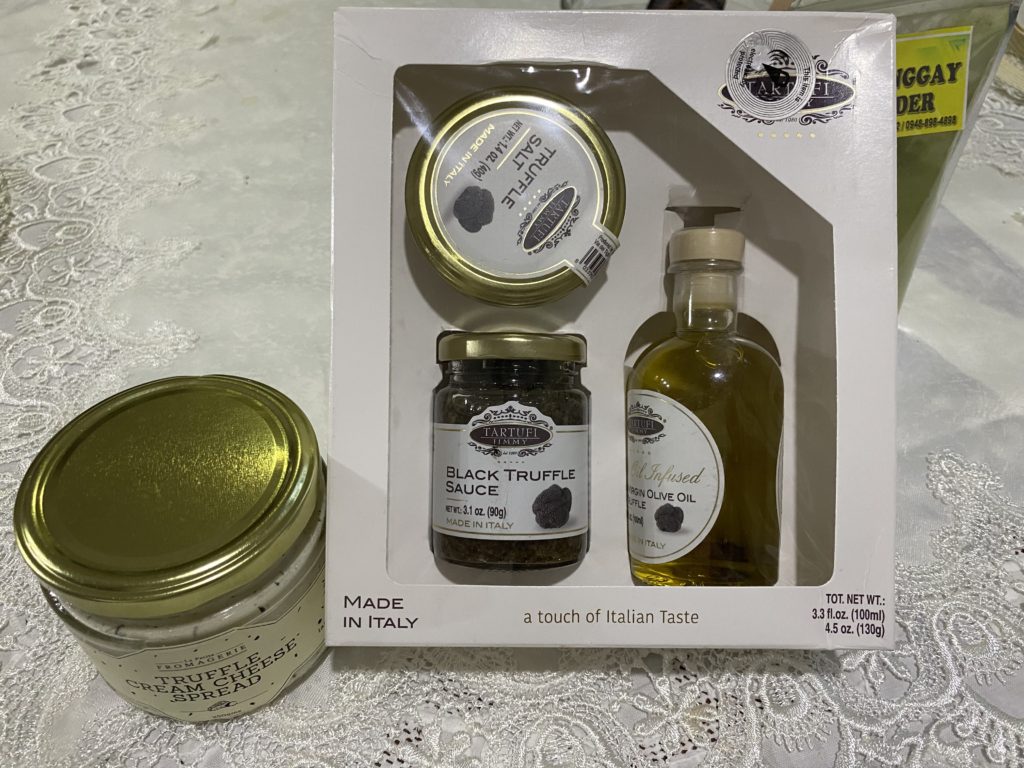 Aside from doing this, my daughter goes walking at night. She didn't get this discipline from me. Like father like daughter.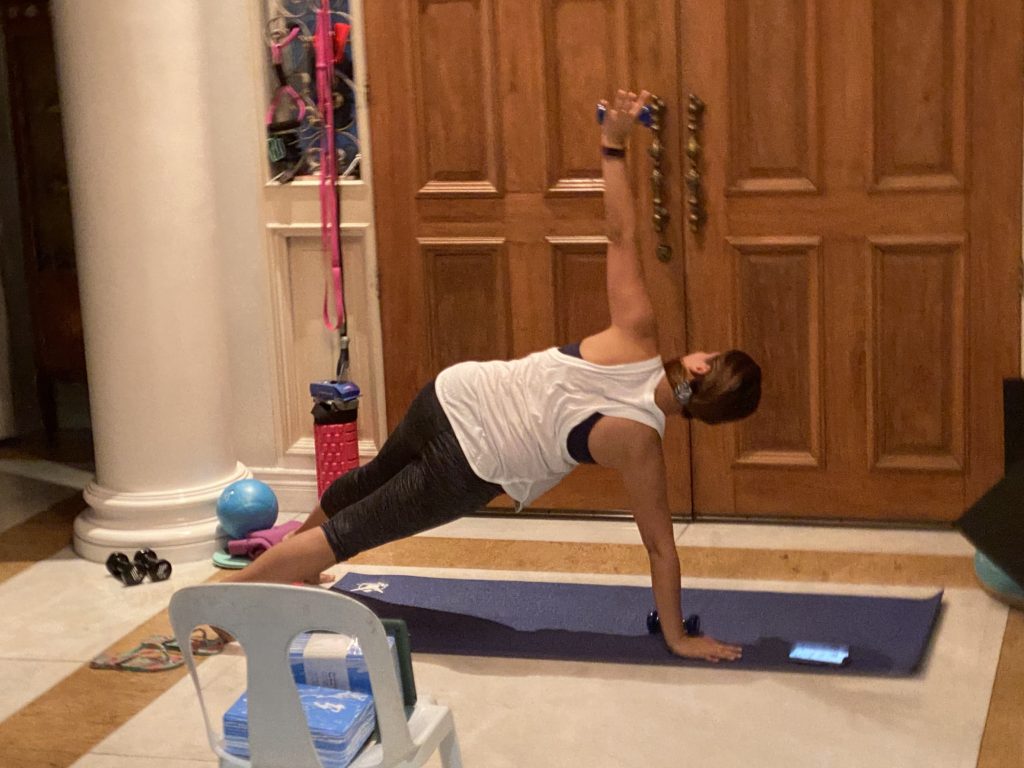 My husband is sawa na of Antonia's dishes so beginning tomorrow we'll order food feom restaurants, caterers, etc. and Antonia will just cook their own meals.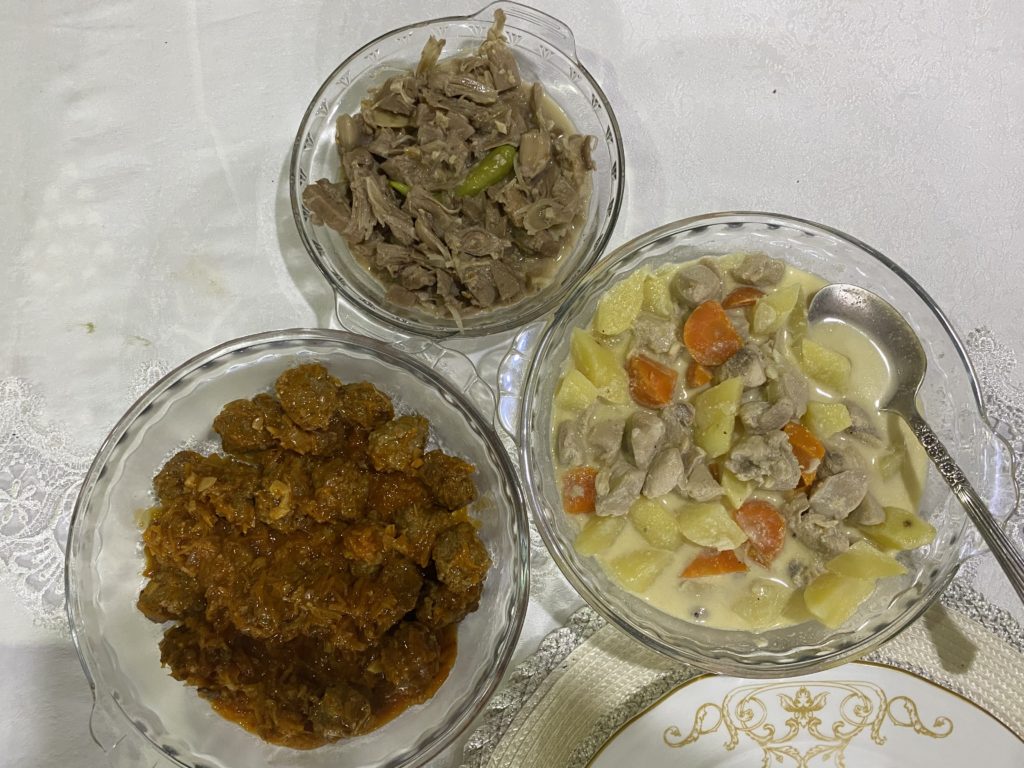 Jan 8, 12:47 pm
Tortang talong with truffle oil, how arte can that be?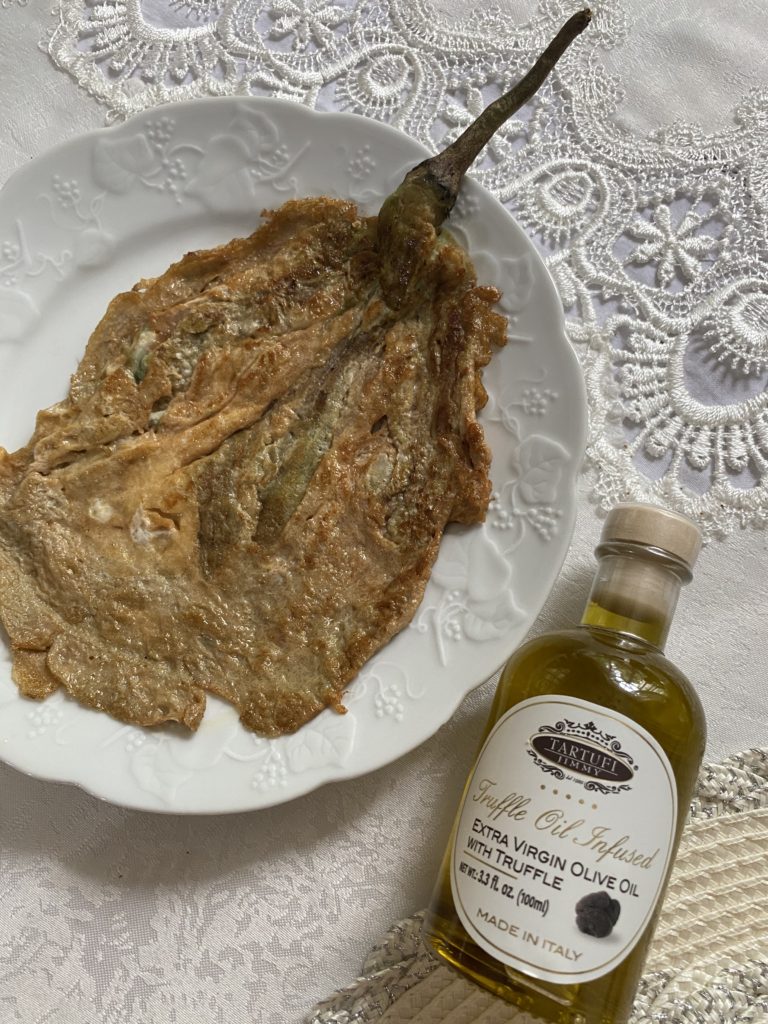 4:37 pm
Stella's stomach has grown so big she can hardly move. Oyen brought her to the vet for ultrasound. At least three puppies were seen but there could be more hidden.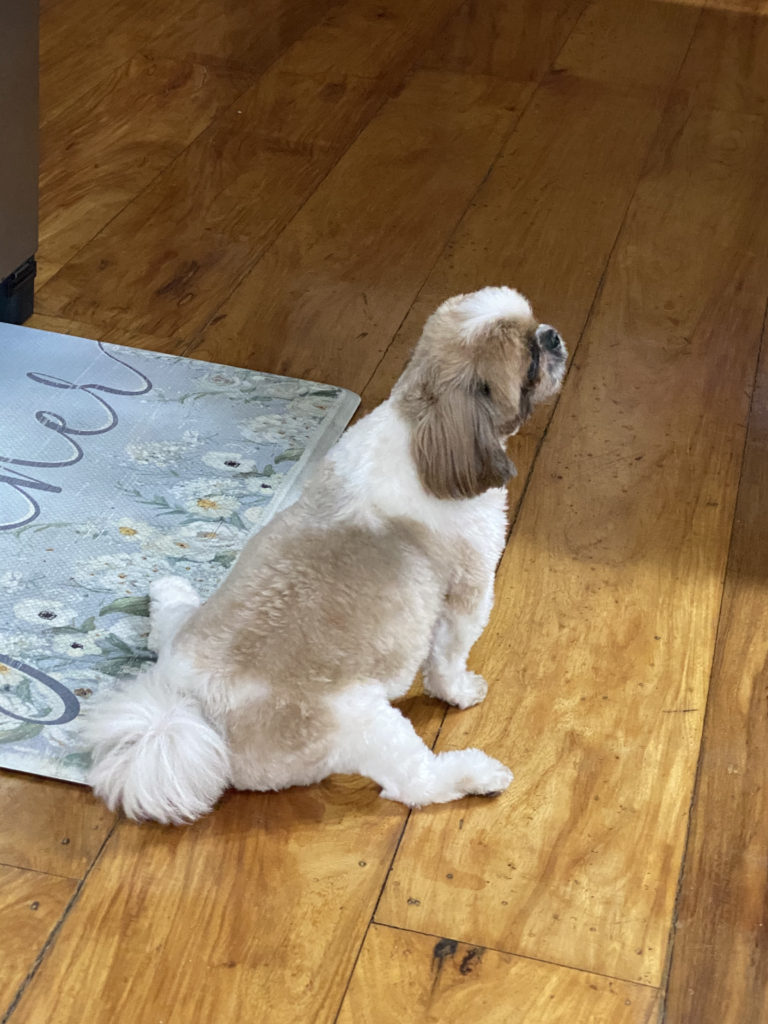 4:51 pm, Putting away Christmas decors is nakakatamad talaga.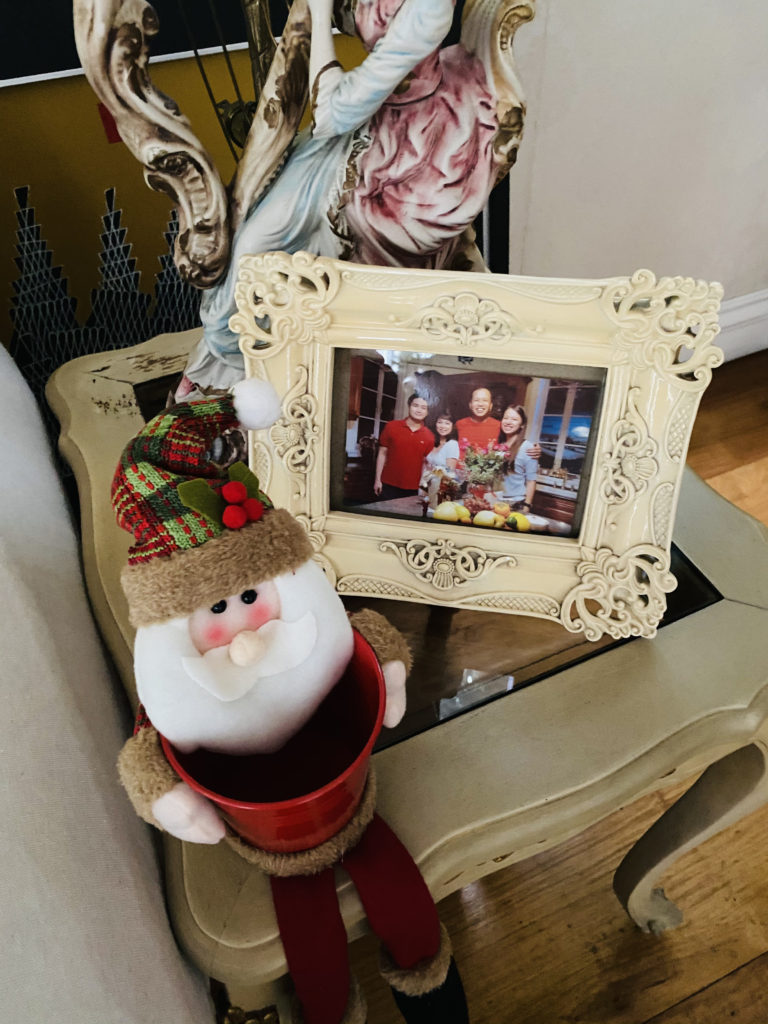 5:14 pm I walked up to the roof deck and saw dark clouds looming over the skyline
Jan 9, 6:05 pm
Stella is going to be a mommy soon. She's still a baby forced into becoming a mommy. Her right to say no had been violated.
6:14 pm, Oyen brought home two packs of Apero's fried French string beans, one for her one for me.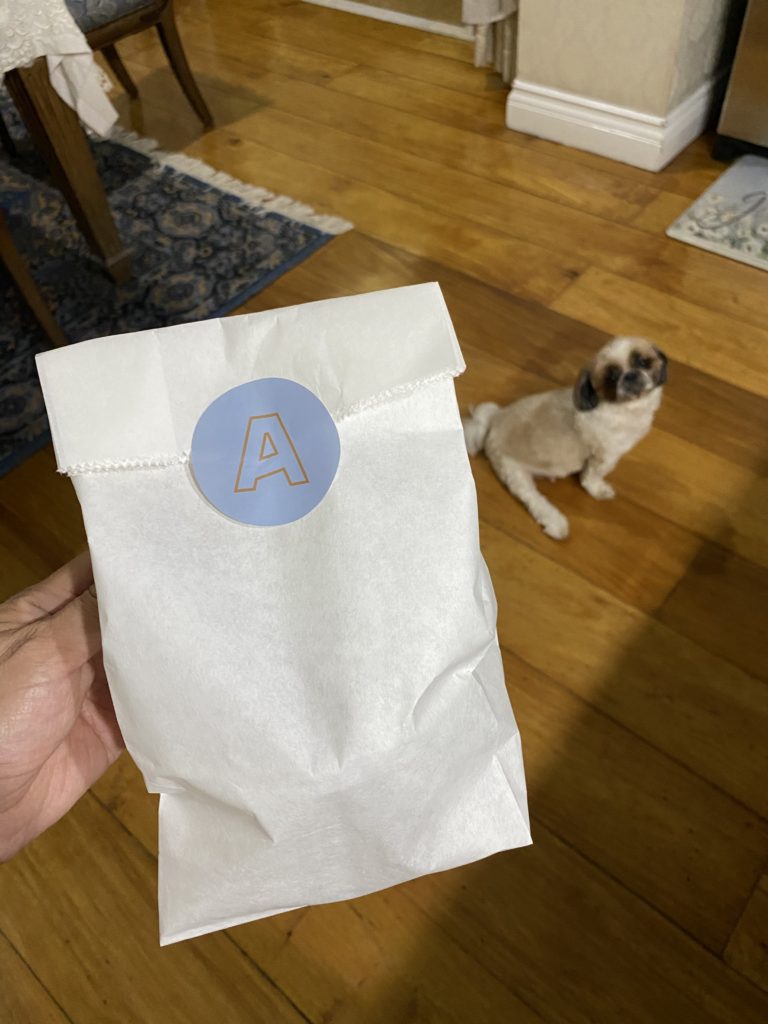 Has to have the salty dip otherwise it tastes bland.

Jan 10, 7:15 pm
We crave for body massages. We were supposed to hire a masseuse for two weeks straight, after quarantining and swab testing her, but all of a sudden she developed sipon and ubo. Wahhh! Nahawa daw sya from a mother and daughter that she massaged a week ago. In-hoise massage postponed indefinitely.
Edmund bought a big massager. Pagnilagay ko sa shoulder ko, pati utak ko naaalog.
In the absence of a real reflexologist, pwede na rin ito pang bawas ng rayuma.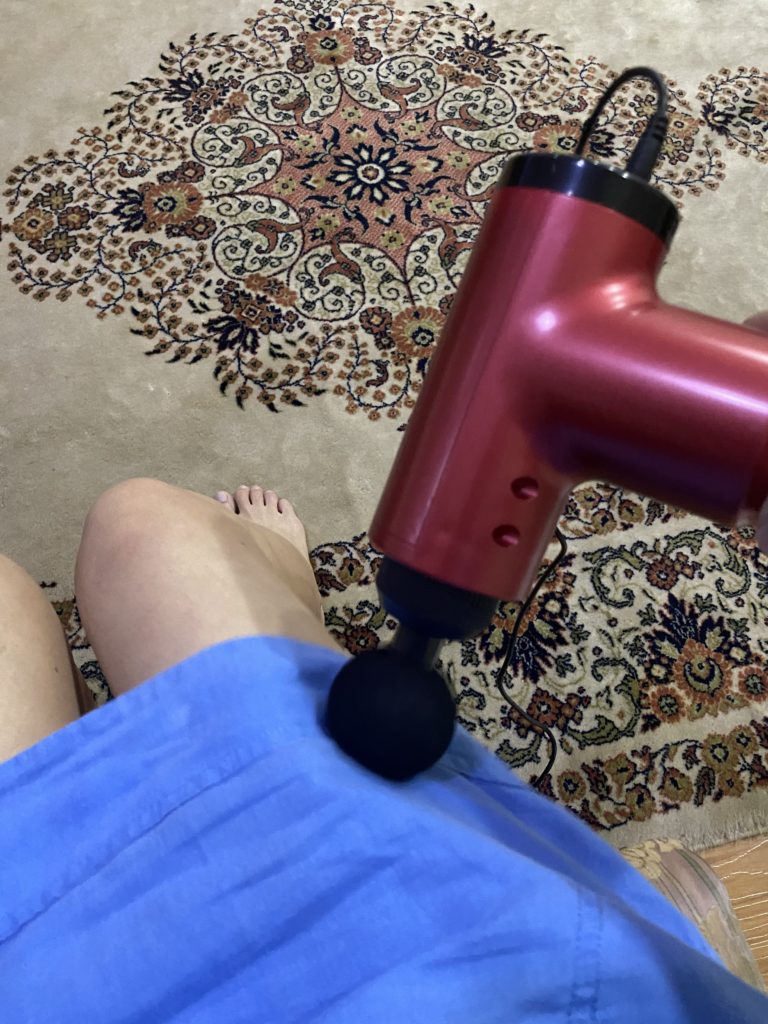 Jan 10, 7:20 pm
Oyen baked something, it didn't come out the way she made them while in the US kasi the ingredients were different.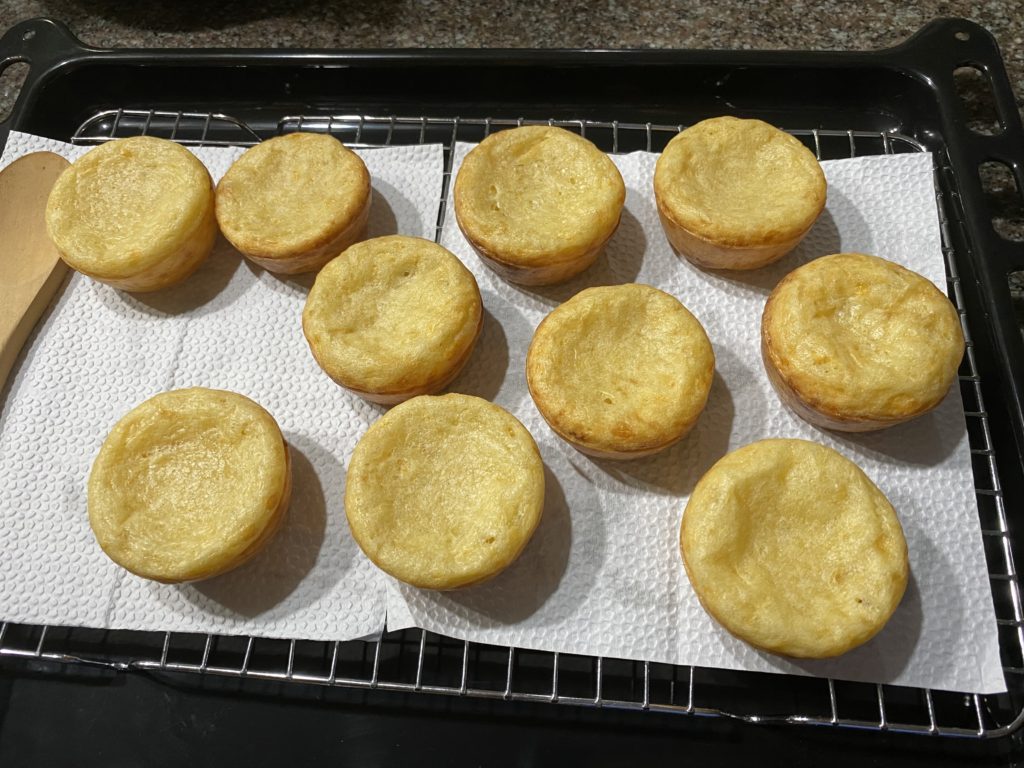 Jan 11, 9:53 am
Left over Delmondo corned beef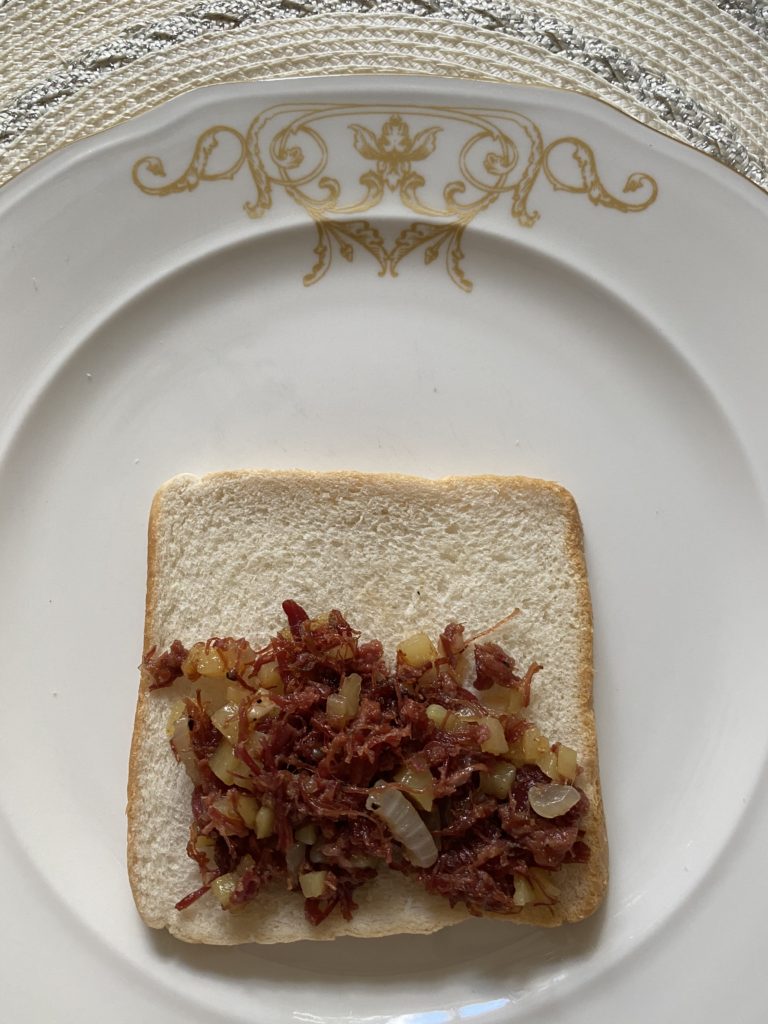 Edmund bought her daughter a brand new wall oven.  Oyen is still adjusting to its use and temperament.  The oven she uses in the US is simpler and easier to use.  She can bake an egg pie in 30 minutes.  In this oven, it took her almost two hours.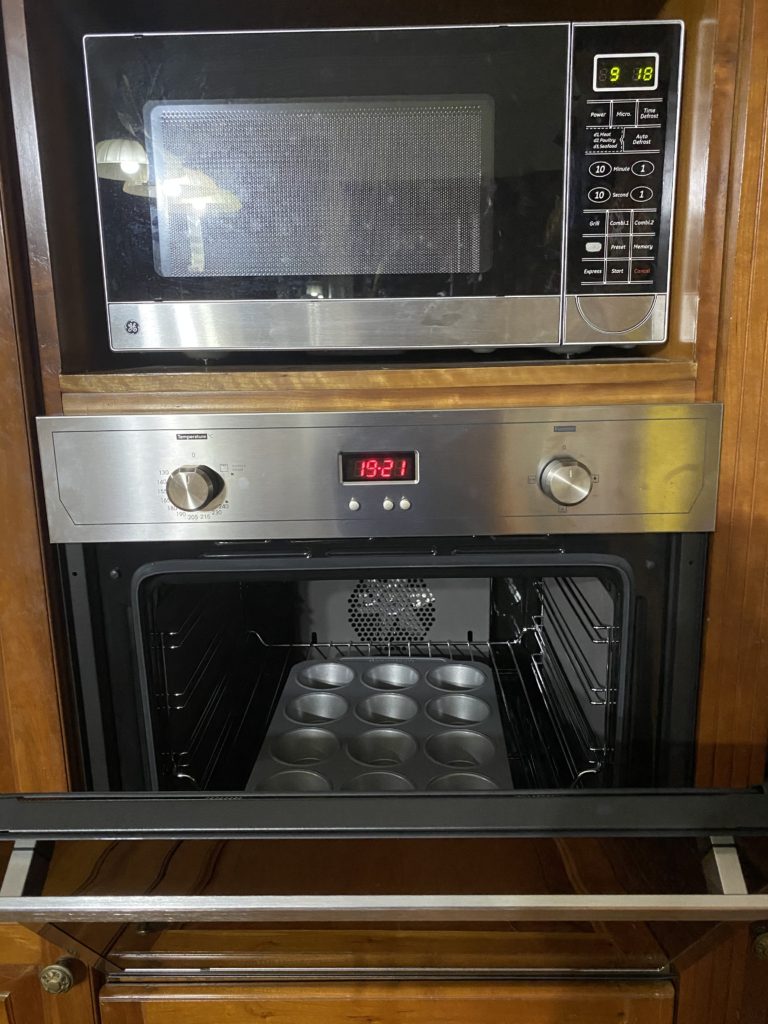 January 11,  10:14 am
Hugo spent over three weeks in a boarding school for dogs somewhere in Pasig.   They charge 400 or 450 pesos / day for board and lodging.
Oyen brought him there before Christmas after our maid Jebel left for Iloilo.  We were also going to spend a week in Baguio and Oyen was not confident that the other maids would be able to care for the bigger dogs, Hugo and Lucy.  When Oyen and Edmund dropped Hugo off at the boarding school, he was very excited, meeting and playing with the other dogs.  When Oyen visited him immediately after she came back from Baguio,  Hugo was crying and wanted to go home with Oyen.  When she picked him up yesterday, my God he was so thin,  his ribs were sticking out.  He also lost his voice, parang may sore throat.  We figured he had been crying and not eating for sometime.  Siguro magdamag yan iyak ng iyak gusto ng umuwi.  How else would he lose his voice?  And bakit payat na payat?  The dog pen has 70 days daw.  Ang dami.
When Hugo arrived home, he was so happy playing with Choco and he also invaded the other dogs' food.  Mukhang gutom na gutom.  Kawawa naman,  He also couldn't bark,  paos ang boses.  We worry that he has a throat infection that needs medical attention.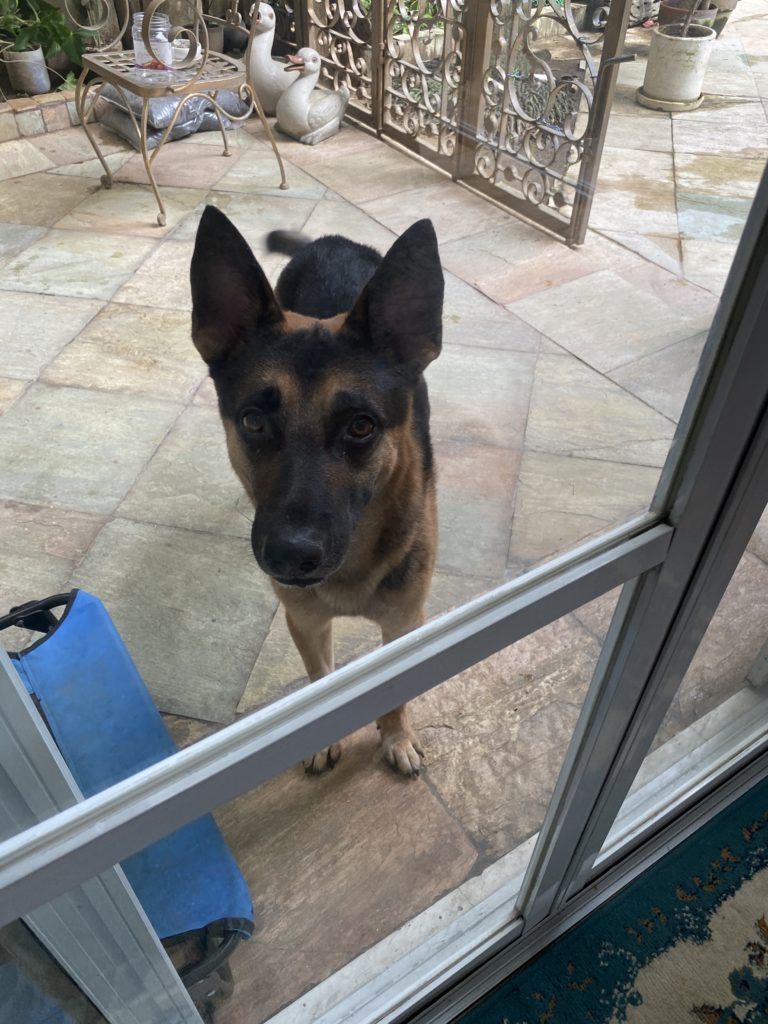 Welcome home Hugo

10:16 am
Every dog has a different character. Etong si Choco, tahimik lang. She stares blankly with her beautiful soulful eyes. laging naka stone, parang malalim ang iniisip, nagmumuni-muni. Edmund brought her sister Latte to our warehouse in Taguig kasi daw makulit pag magkasama.  Guard dog sya dun. We want Latte to be brought back here but we have too many dogs na. We so far have 7 here plus Stella's puppies.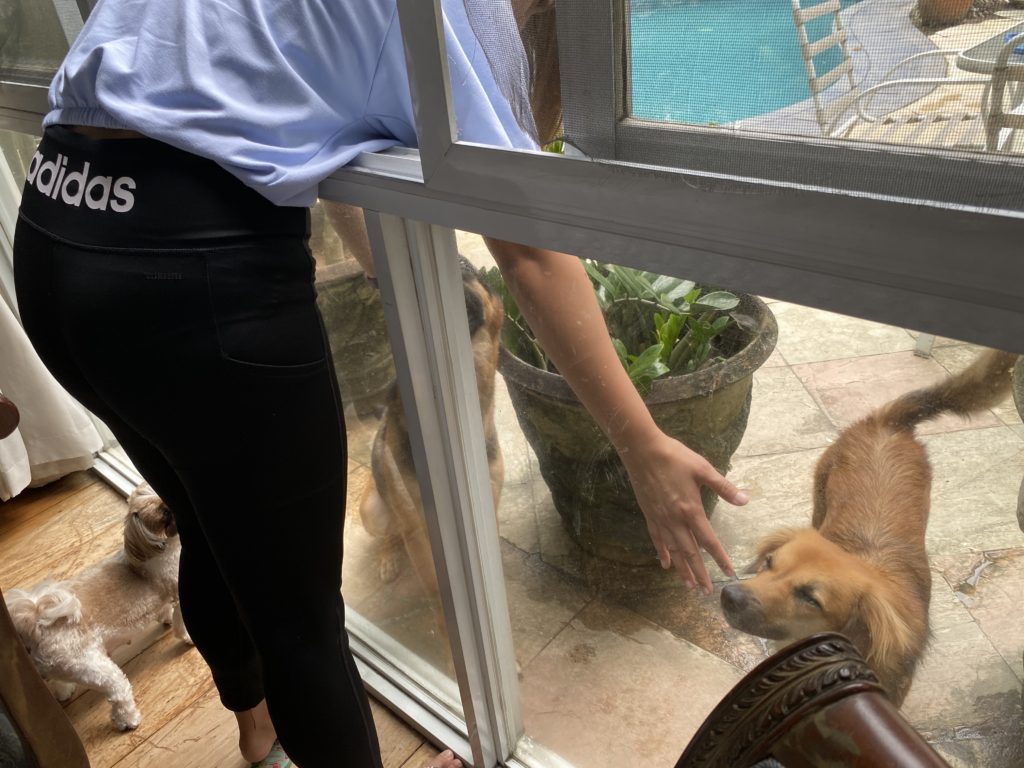 11:26 am
The more difficult part  is making ligpit the holiday decors.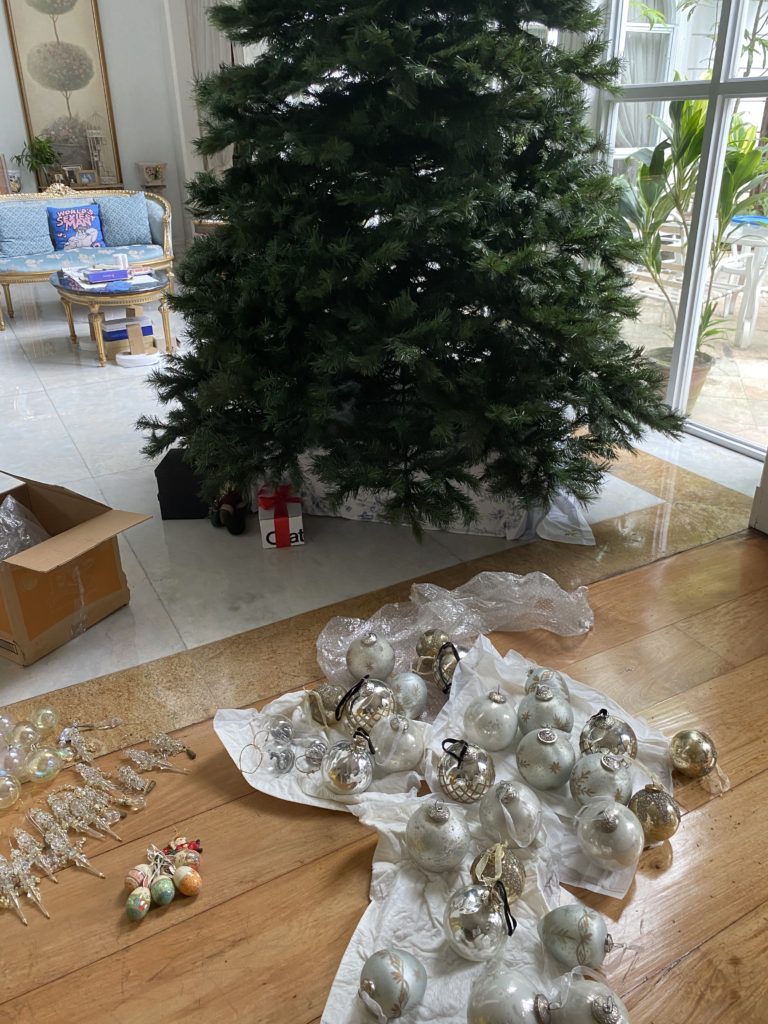 10:34 am
Stella is our Miss Universe.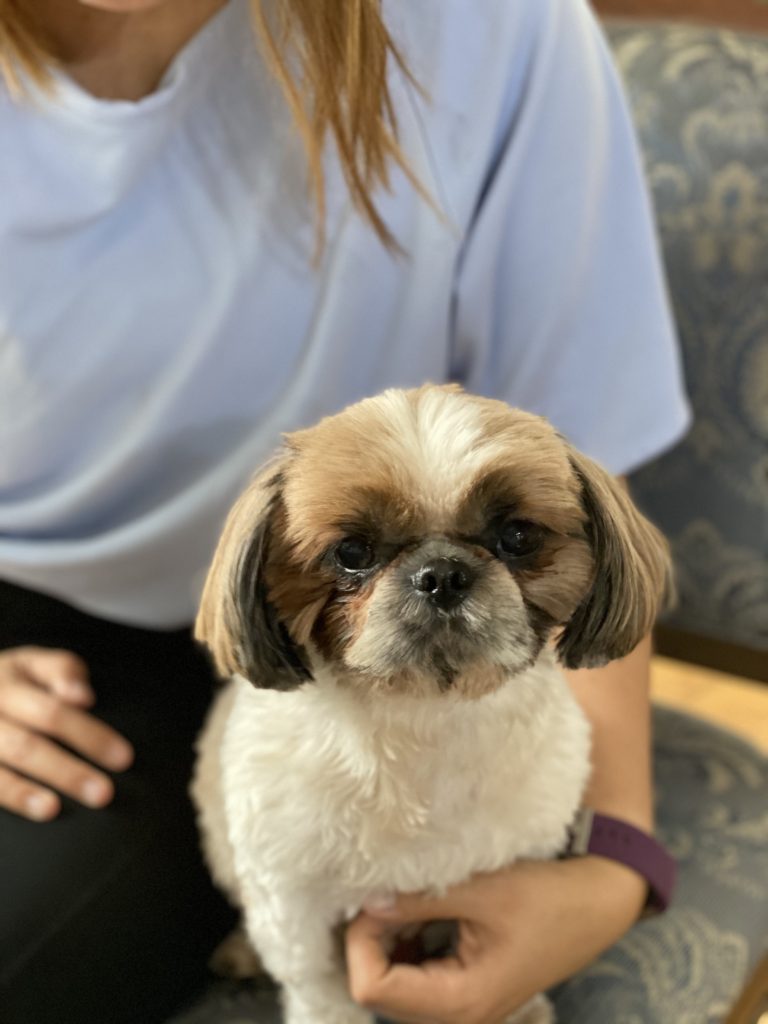 1:54 pm
Shihtzus are mild-mannered.    Look at Stella,  she wants to go outside, look at her.  She patiently waits for me to open the door.  Unlike Mochi,  she would frantically scratch the door to try to get out.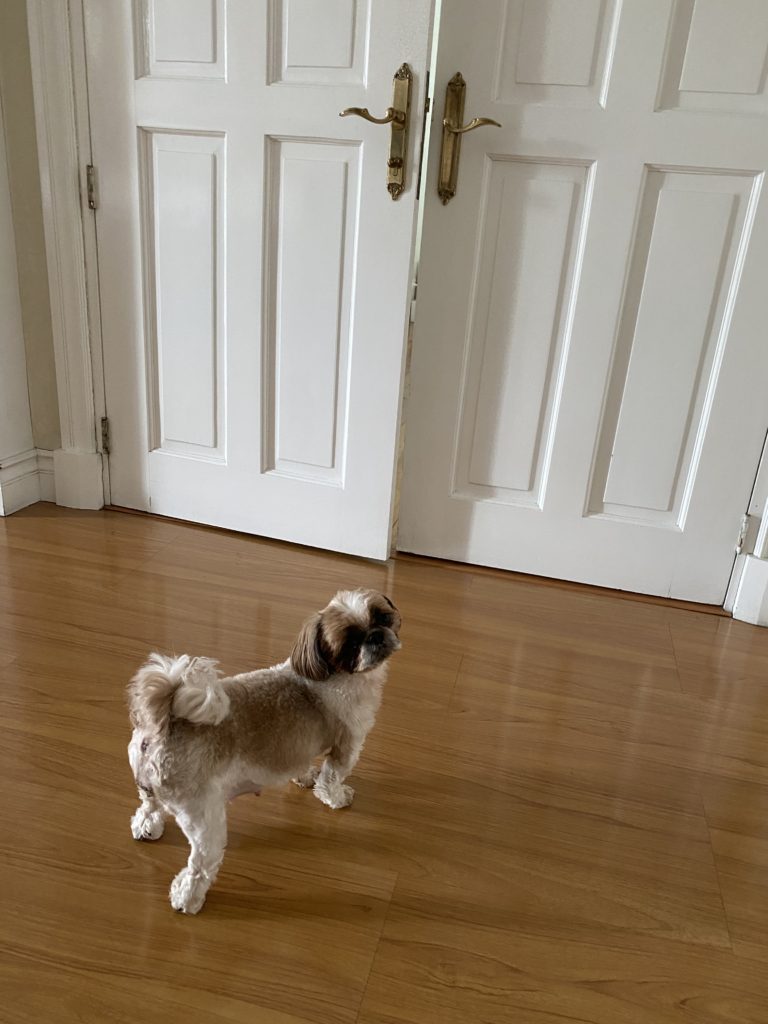 Good girl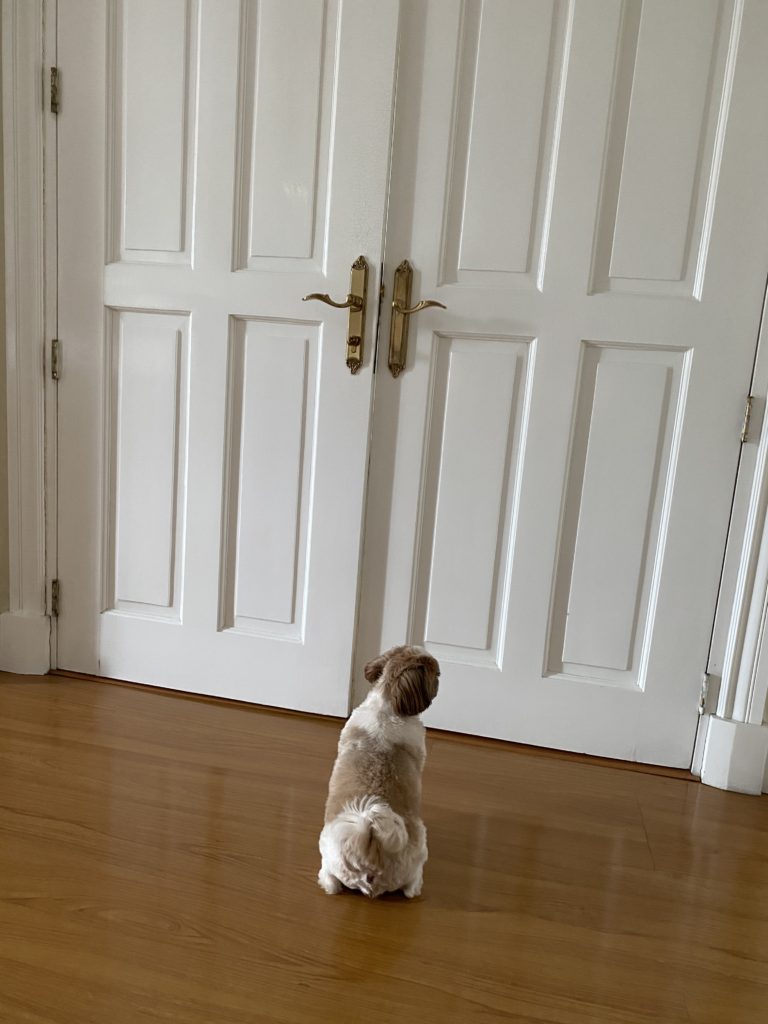 Very patient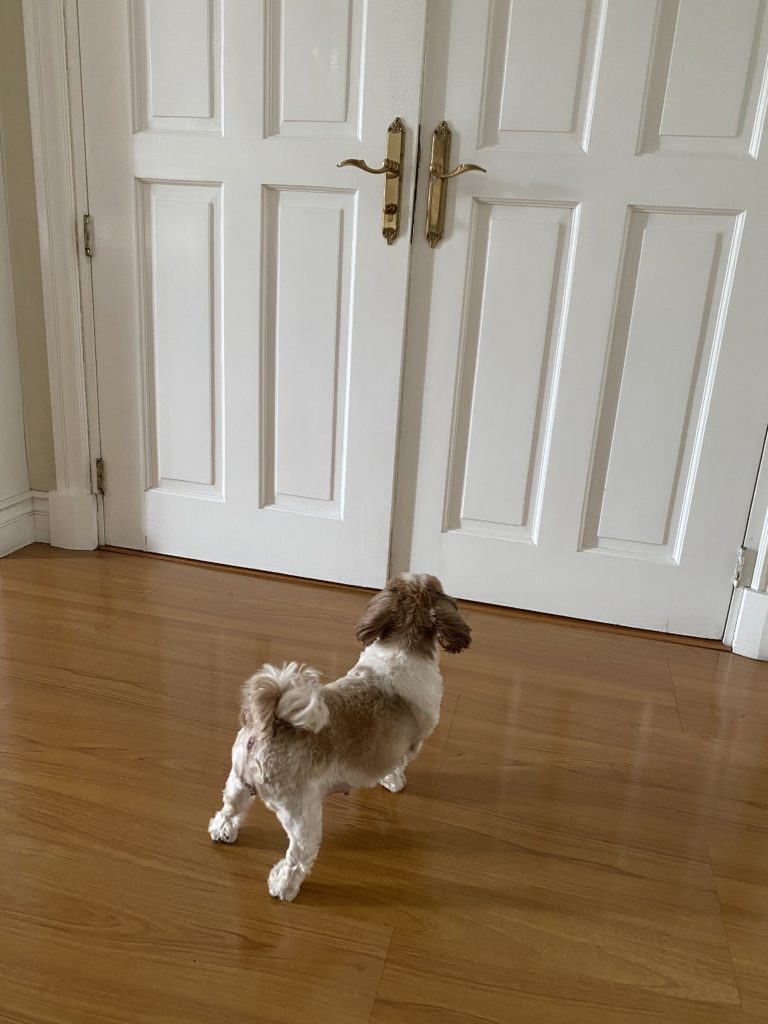 1:57 pm
Gave up.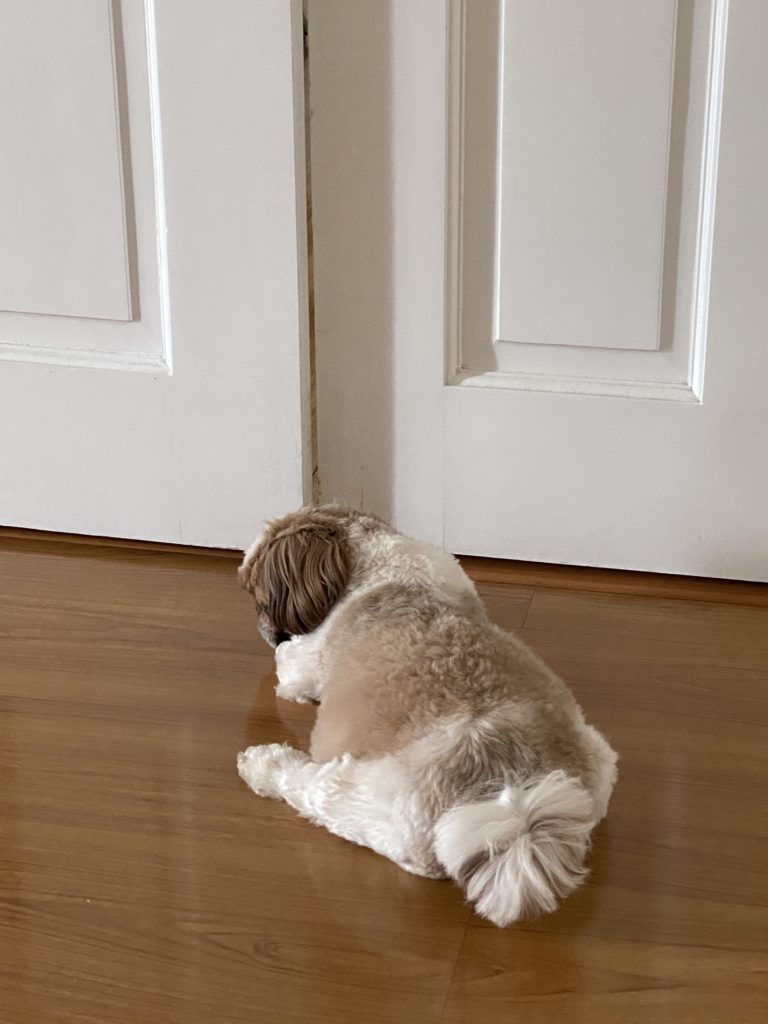 4:55 pm
We ordered merienda from Via Mare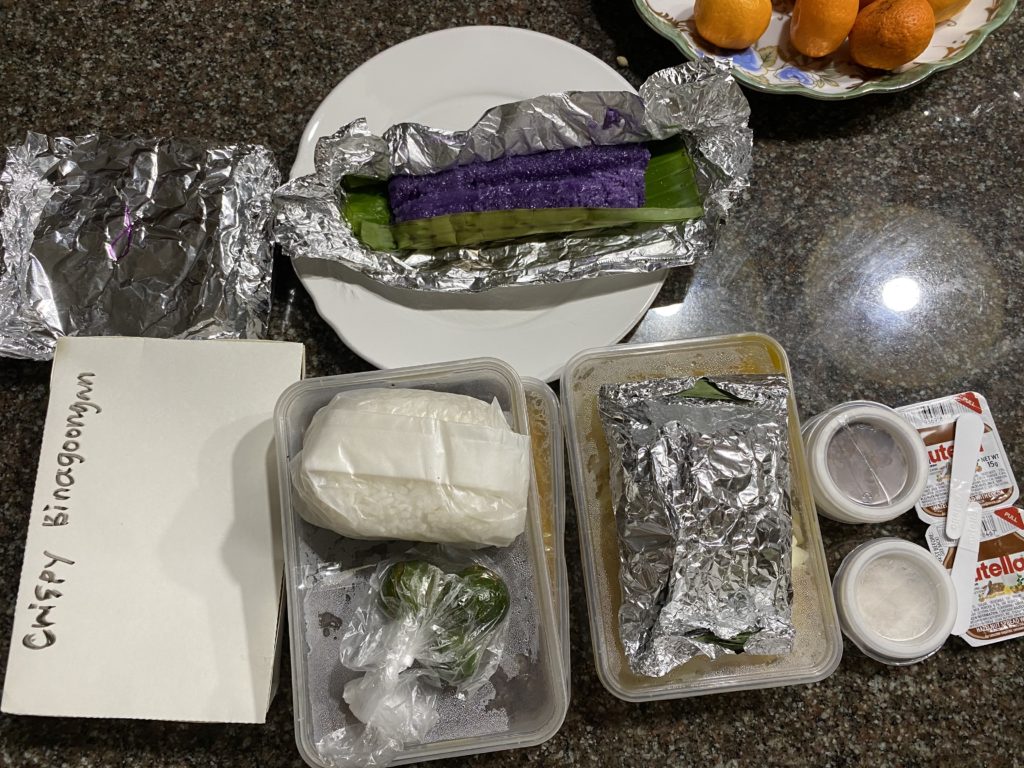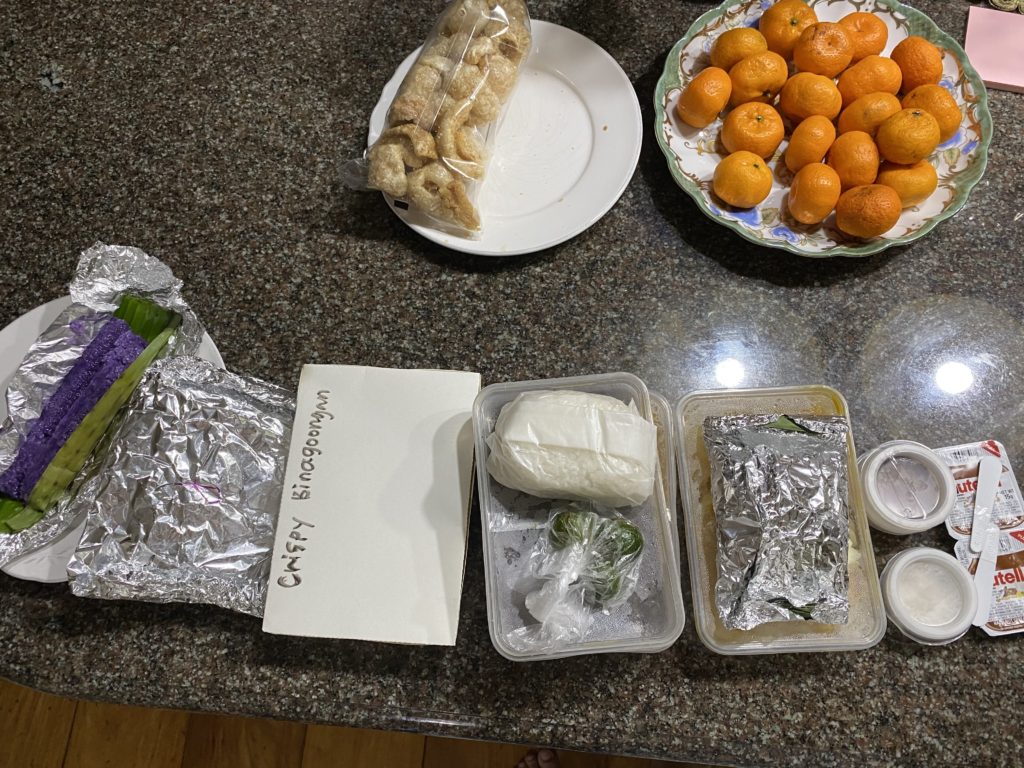 I felt we paid too much for what we got.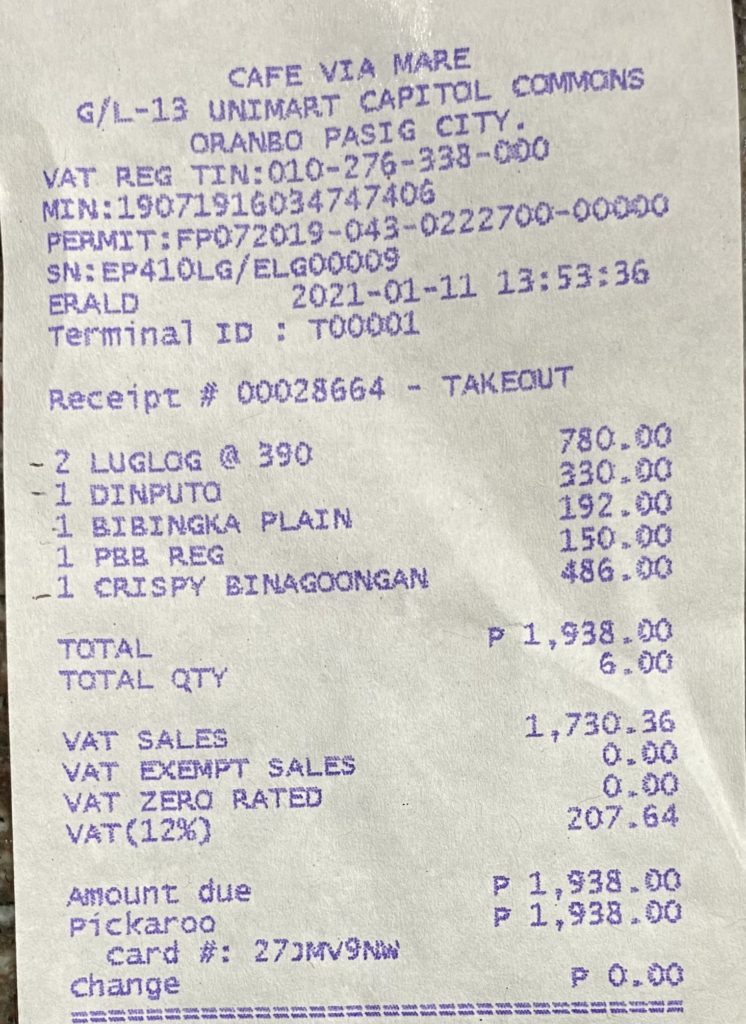 I don't like to comment negatively but we were really disappointed with what we got. The dinuguan was all taba, literally and figuratively puro taba (fats), walang meat. Hindi lang halata kasi natatabunan ng black sauce but it was not worth paying 330 pesos. No matter how much the price is, whether it's 100 pesos, 200 pesos, or 1,000, restaurants have the responsibility to give us quality food.
5:04 pm The lug-lug or pansit palabok which they are known for fell short of our expectations. Wala syang lasa, kailangan tambakan ng patis. And wala ring laman. I used to be a fan of Via Mare but today I can't help but regret ordering from them.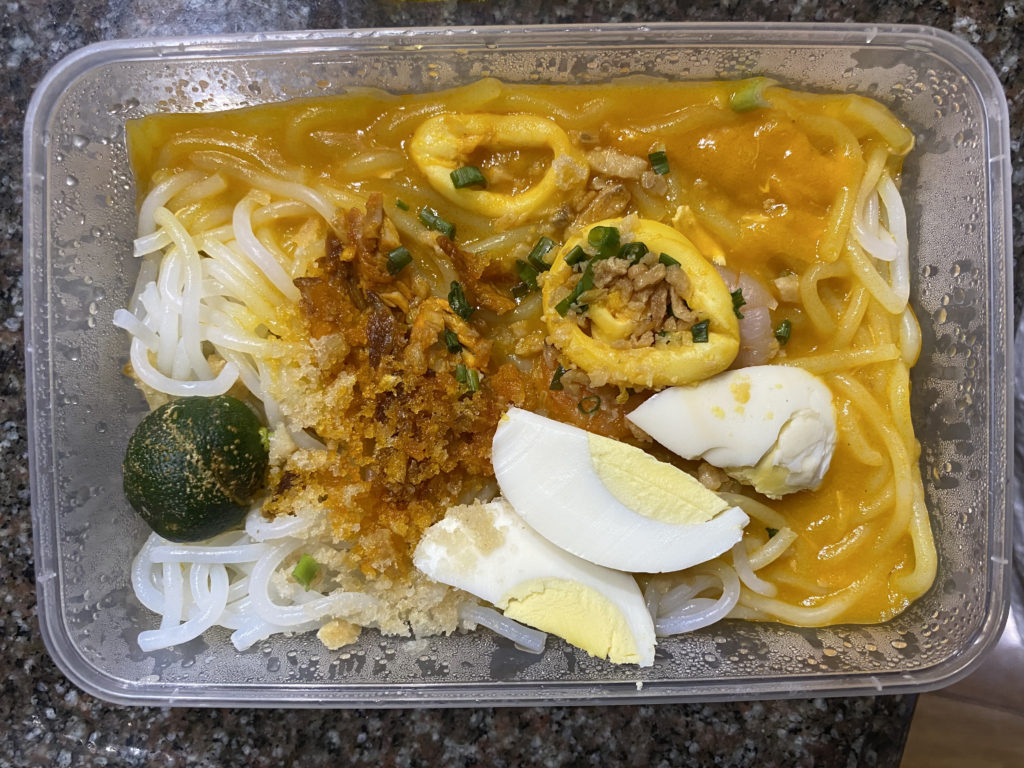 6:51 pm
My daughter asked me to buy her medicines. Her name was written on the prescription. When the pharmacist asked me who Julienne was, I couldn't tell a lie. I told her that's my daughter.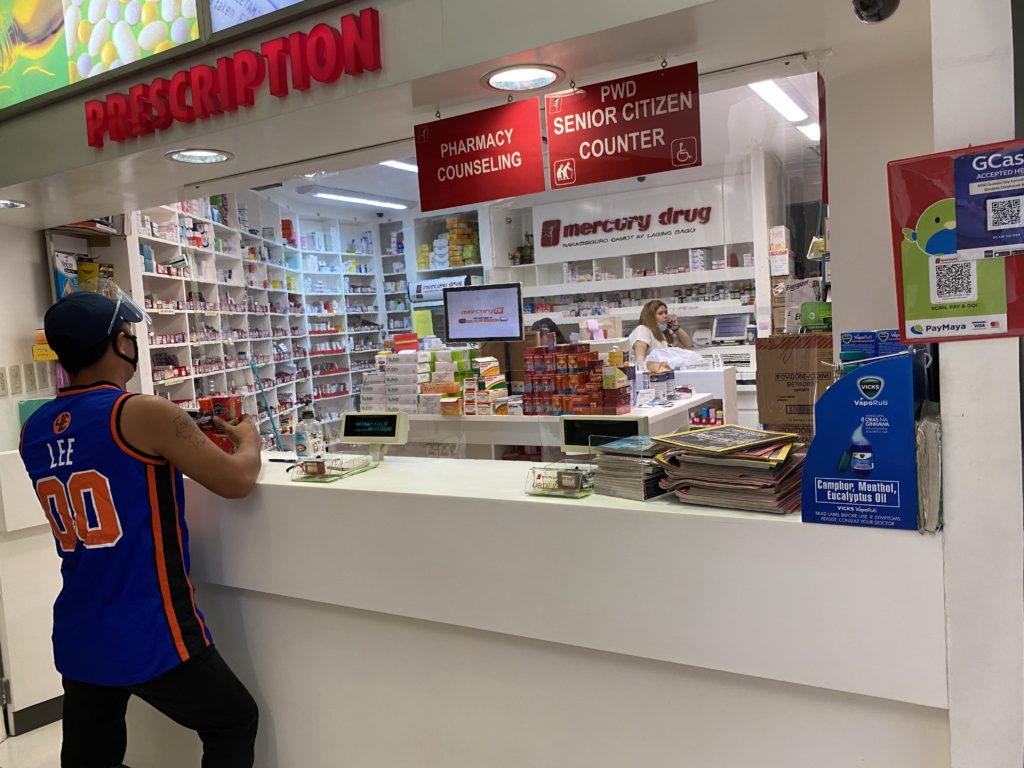 Took out lots of food from Emperor's Dimsum and Tea House  located in Wilson Street, Greenhills, San Juan,  for dinner and for tomorrow's meals.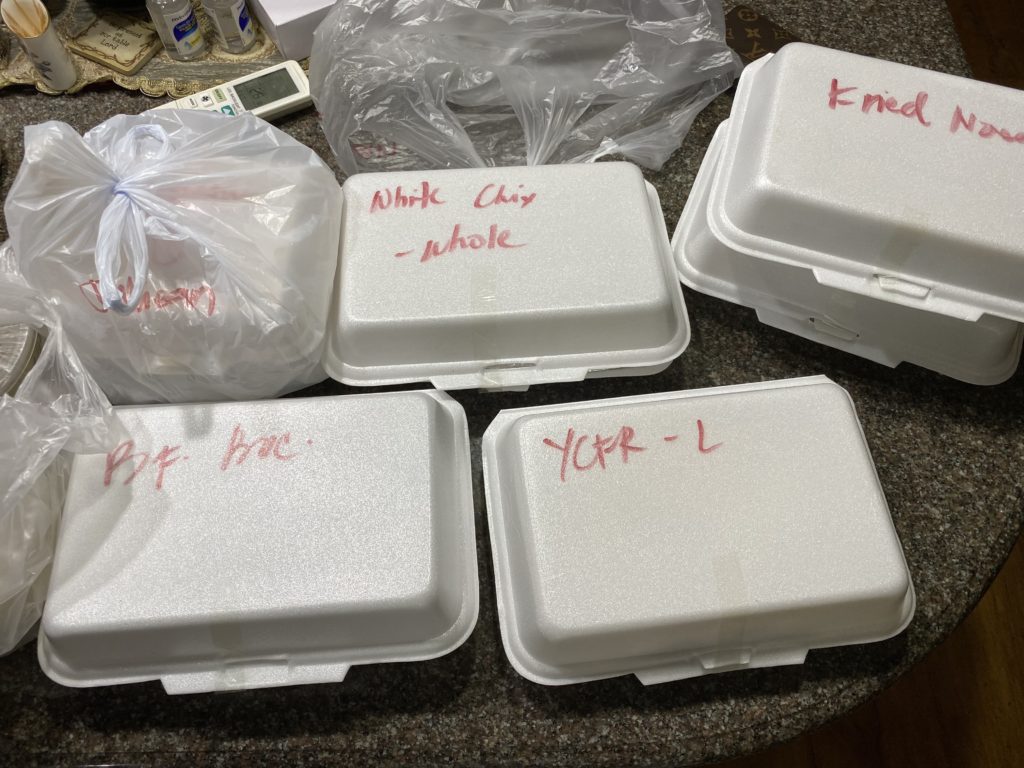 I miss dimsum. Their siomai is standard, could be better.