Dec 4
My husband warns me that I will need some big adjustments when I get home. Sya raw up to now he is still adjusting to his new environment.
My first big challenge is to clear my bathroom of the growing clutter.
My bathroom is full of clothes. Clothes I don't wear for some reason to another. I'll start by sorting them out— those to keep vs those to give. However it was far from easy because last February I already did a lot of giving away so most of my clothes left here are supposedly for keeping.
I don't know where to begin. Trying to get organized is overwhelming.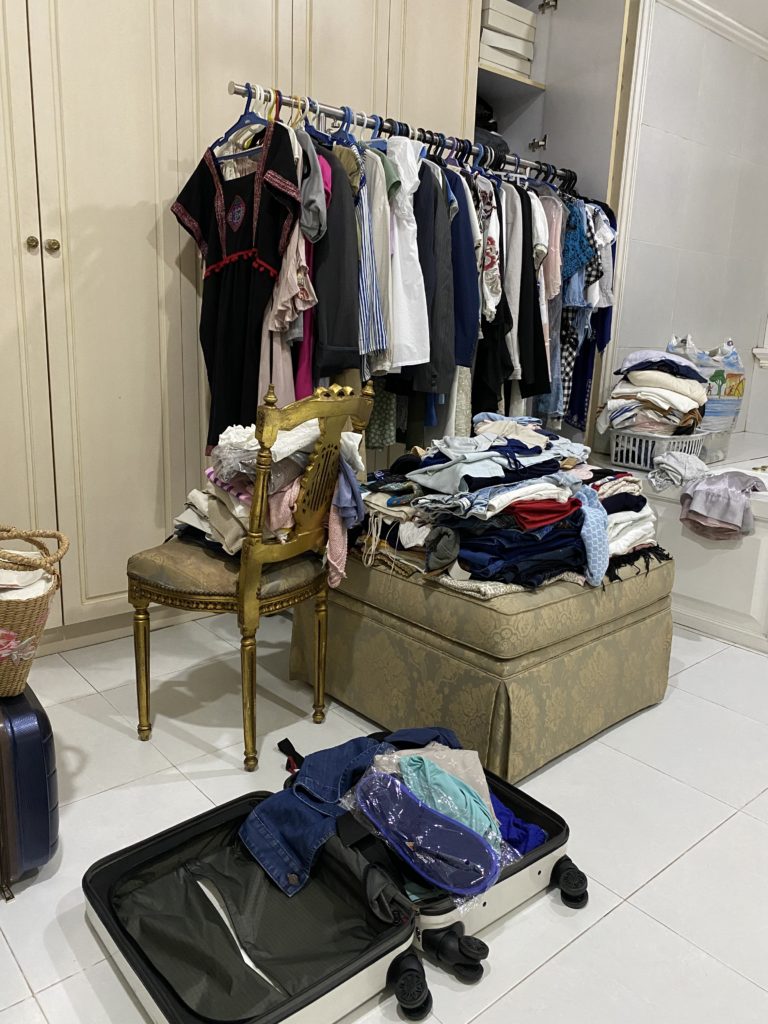 Game plan— reduce.  I will fill this boxes with dresses that don't meet my waistline requirement.  This is a good start.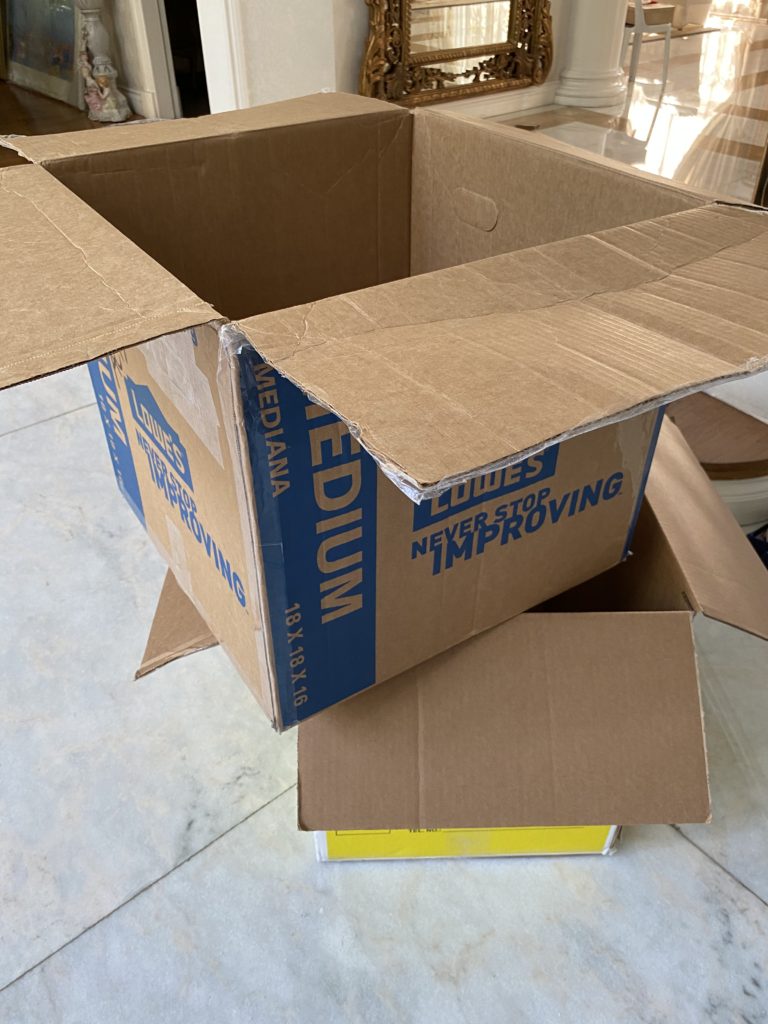 My 13-year-old bathroom is in disarray.  I peeled-off a portion of the wall paper because I saw ipises crawling on that area.    There are lots of stains that can no longer be removed.
Game  plan #2— I will have the wall paper scraped off and paint the walls with ordinary semi-gloss paint.  No more wall paper in bathrooms from now on.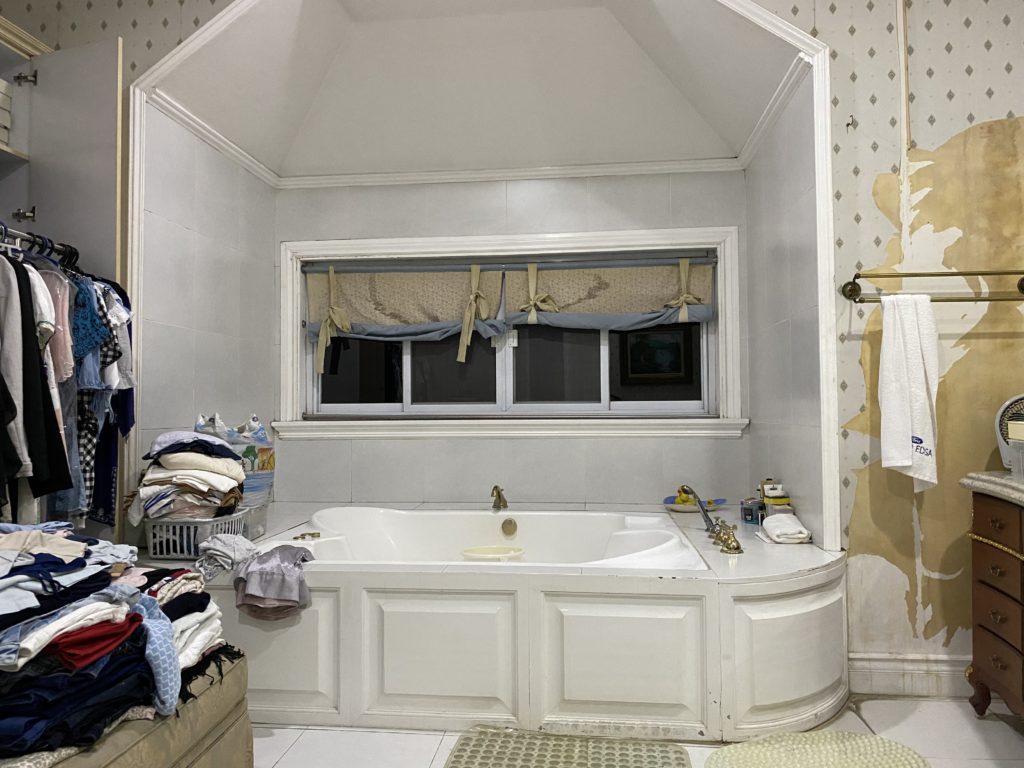 Hay, ipises  kakainis.    How can I get rid of them completely?  My husband suggests to remove my giant bathtub because he suspects they are hiding underneath the tub.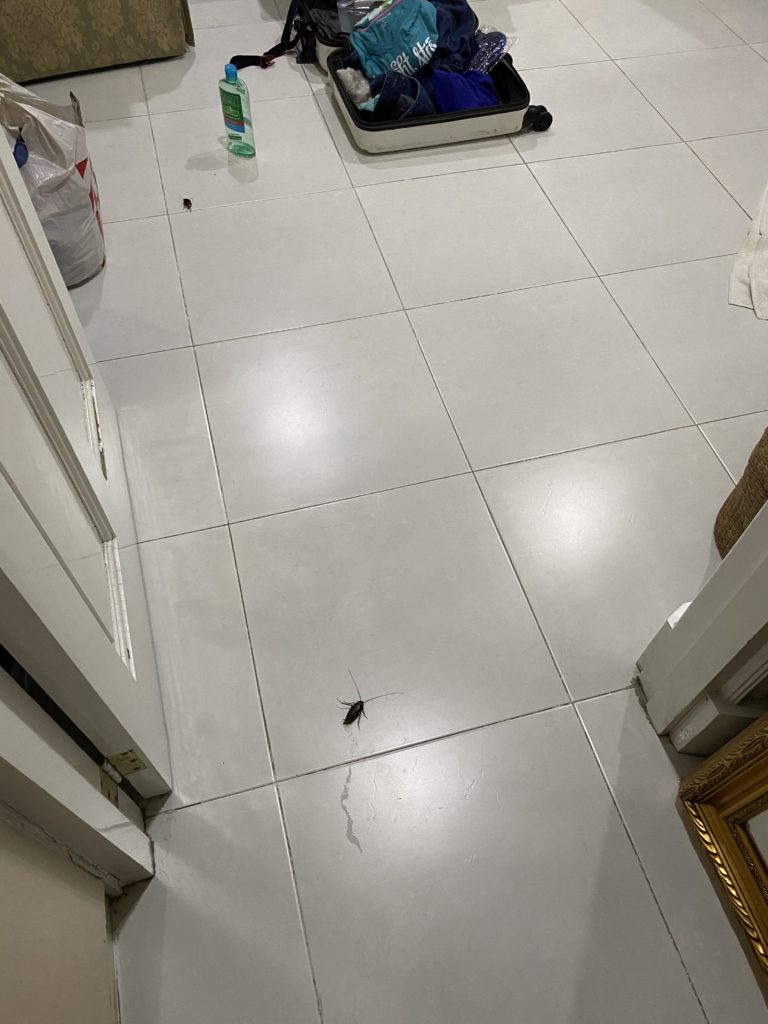 As long as I am able to pour the alcohol directly on them, that more or less guarantees their timely demise. But hundreds more are probably lurking somewhere and they keep multiplying. I don't remove them from the floor kasi I find it disgusting. Nakikilabutan ako. The husband is the official ipises pukpuker and thrower.