After the gender reveal ritual, my husband said sayang naman daw ang bihis ko kung uuwi na kami agad. Abah eh kita nyo naman puting-putinang pantalon ko, bihira lang mangyari yon.
We went to UCC Vienna Cafe in Corinthian Hills, hayan, nadapa pa ako sa hagdan. Nasubsob ako.  My husband blamed me kasi daw I wasn't paying attention, kuha ako ng kuha ng pictures.
10:15 am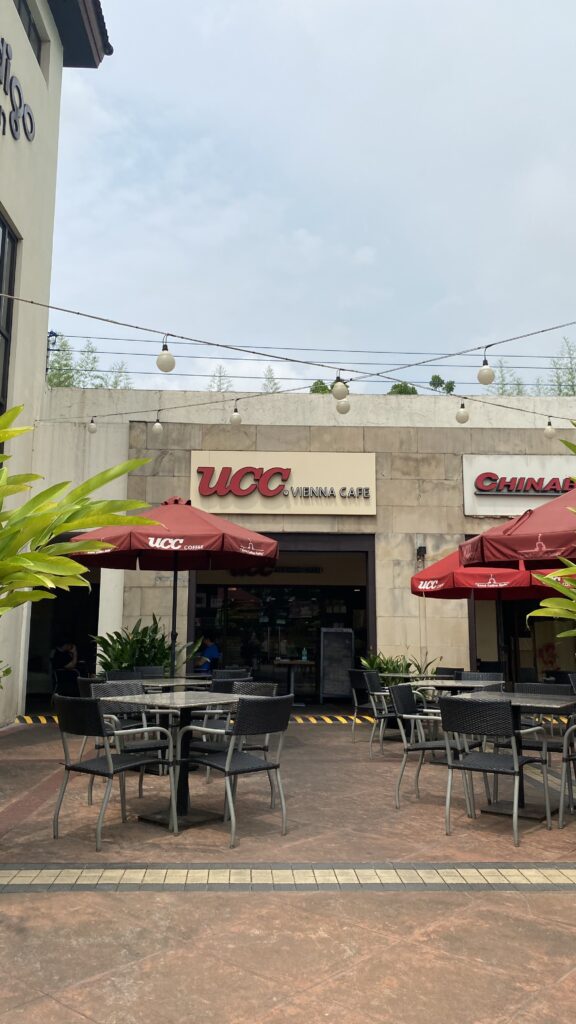 The excited mom-to-be.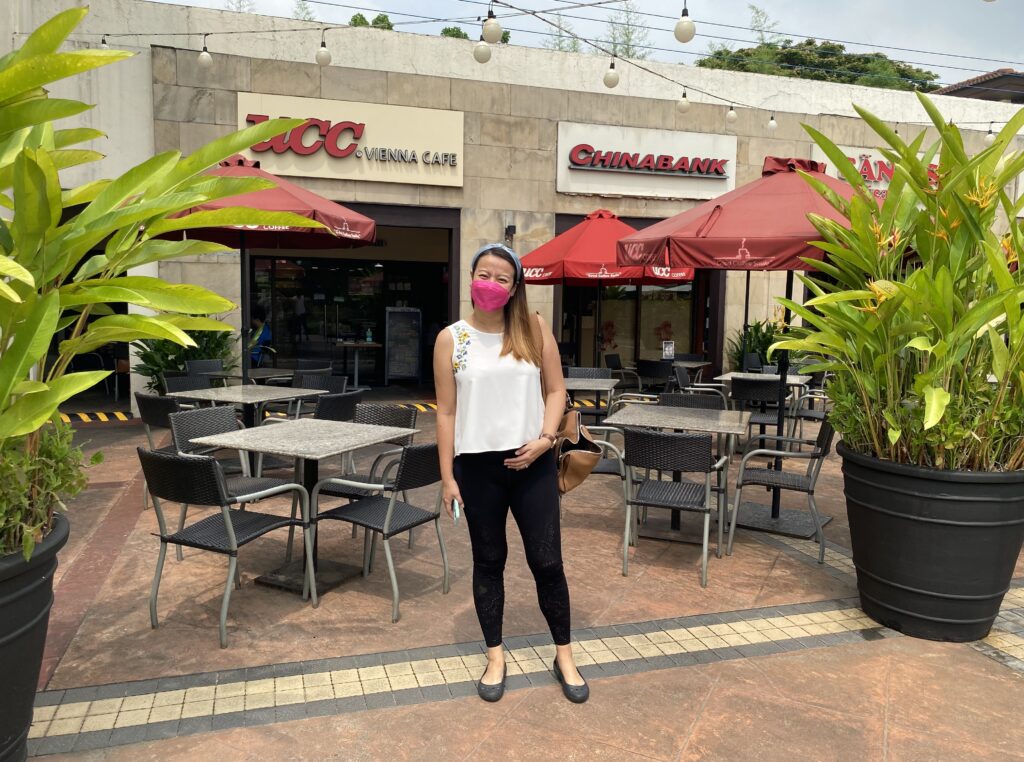 10:16
I prefer large printed menu than QR code.


10:43 My experience in UCC ever since has always been "slow". You cannot come here if you are in a hurry.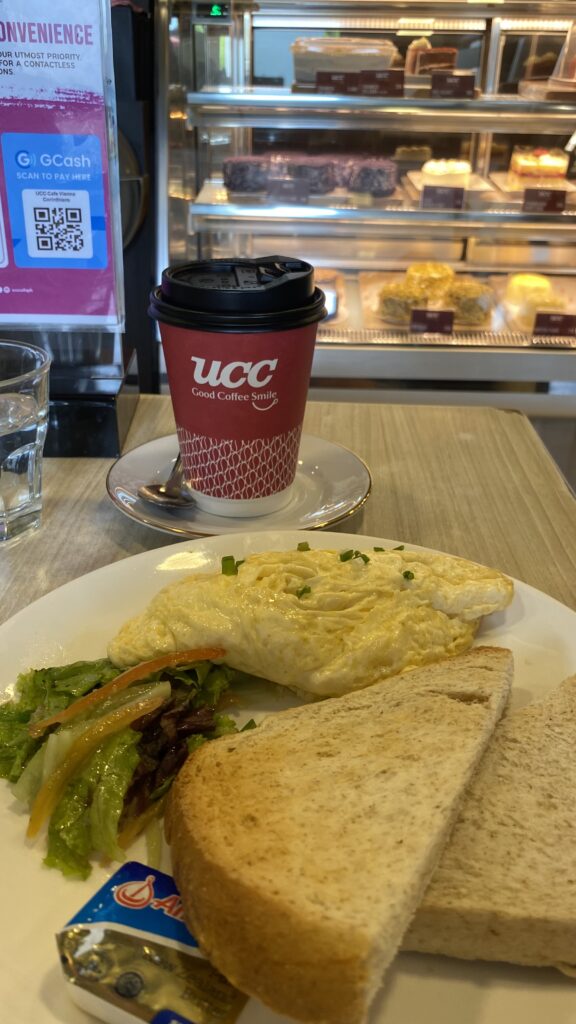 11:14 am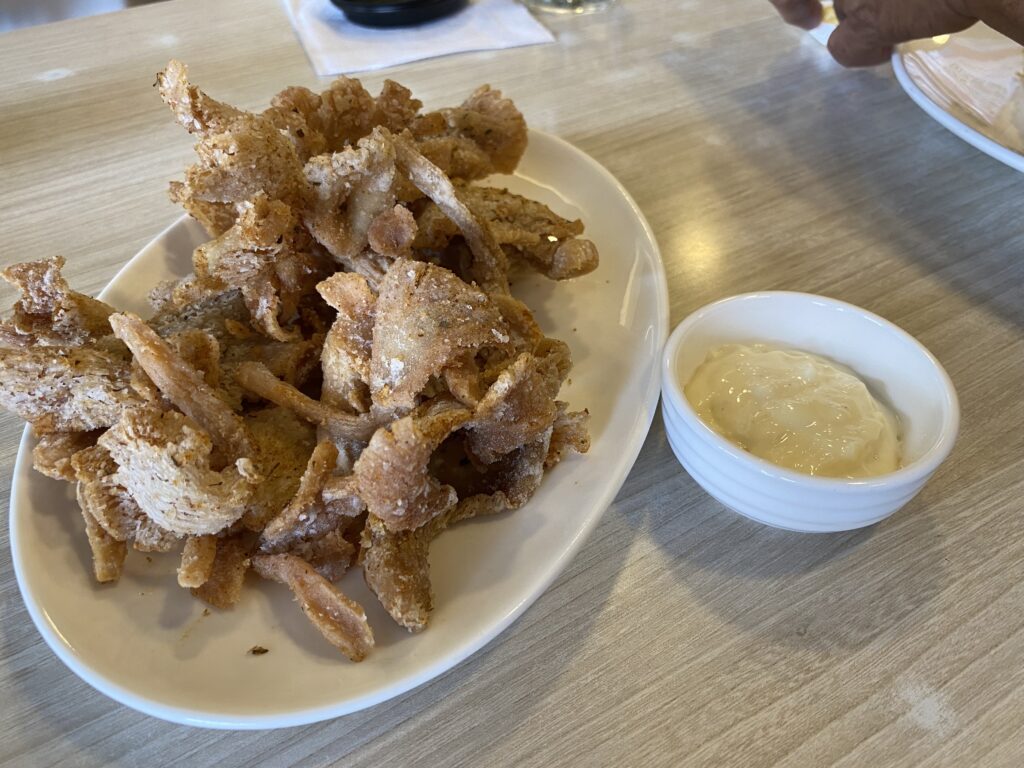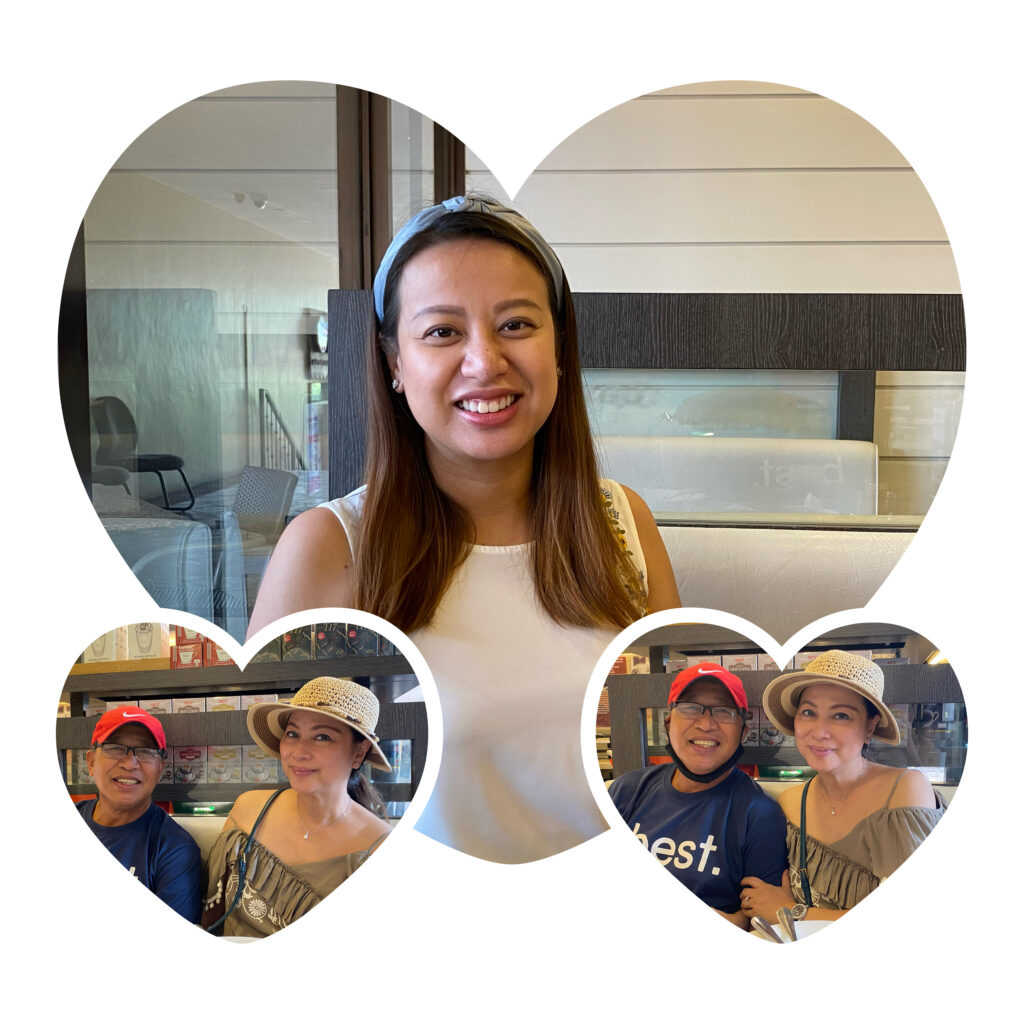 When I first discovered their seafood salad, I couldn't finish one plate. It was overflowing with lettuce, shrimp tempura, fried scallops, etc. Two people could share. The kumonti na ng kumonti yung servings. Today, parang lalo pang kumonti.