October 9
Surprises are always welcome in our lives as long as they are happy surprises. Hahahaha syempre.
And I got unexpected birthday gifts 7 and a half months late. It doesn't matter. The intention and effort is what matters most.
I actually wanted to buy a pair exactly the same as this but the LV store in Greenbelt didn't have my size.    Tapos nalimutan ko na about it.  I didn't go to an LV store last May and June when we were in the US.  My daughter must have remembered that I tried on a size 6 1/2 in Greenbelt.  I think I told her to check online where I could get my size. Tapos nakalimutan ko na nga about this monogrammed flat mule.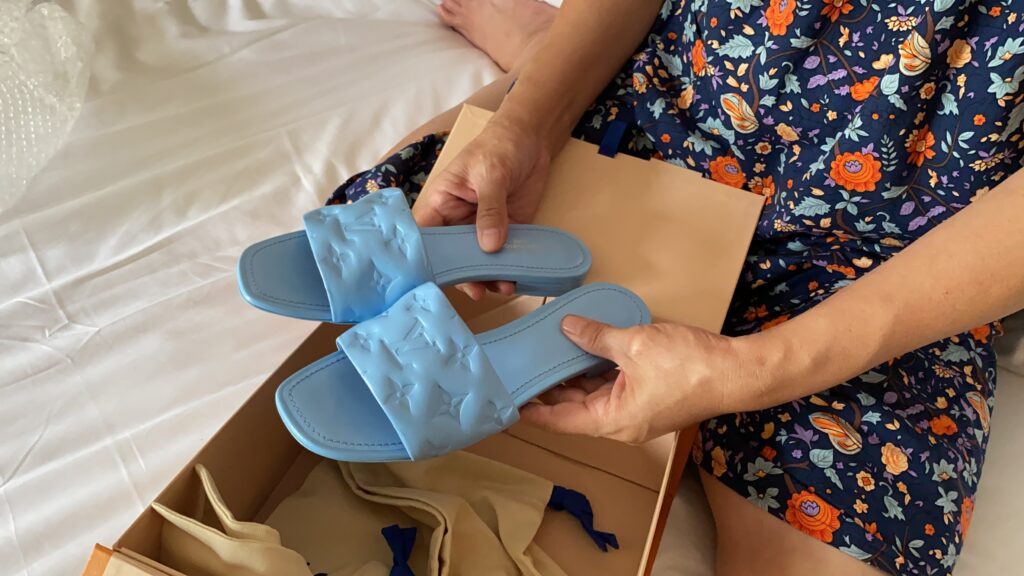 Parang mukhang madulas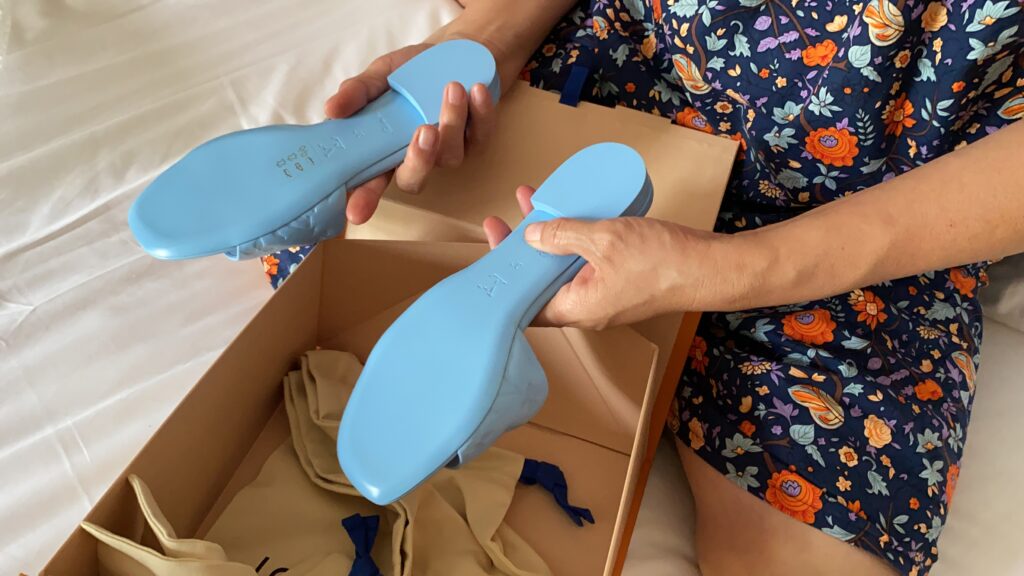 Oyeen also gifted me with this dainty cotton blouse from British India. Kasya kaya tyan ko dito?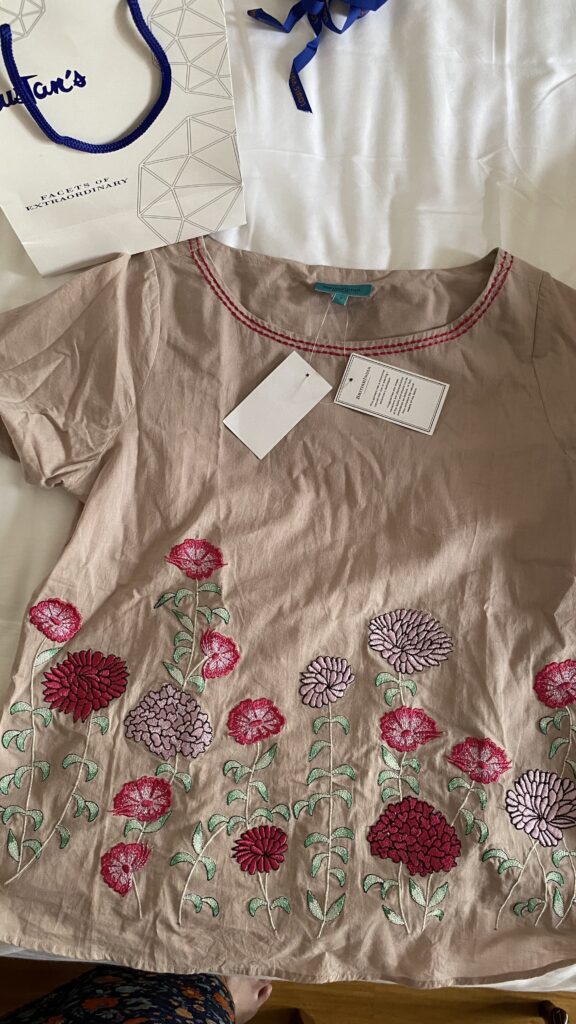 Very nice ano? I love the color light blue, it looks clean.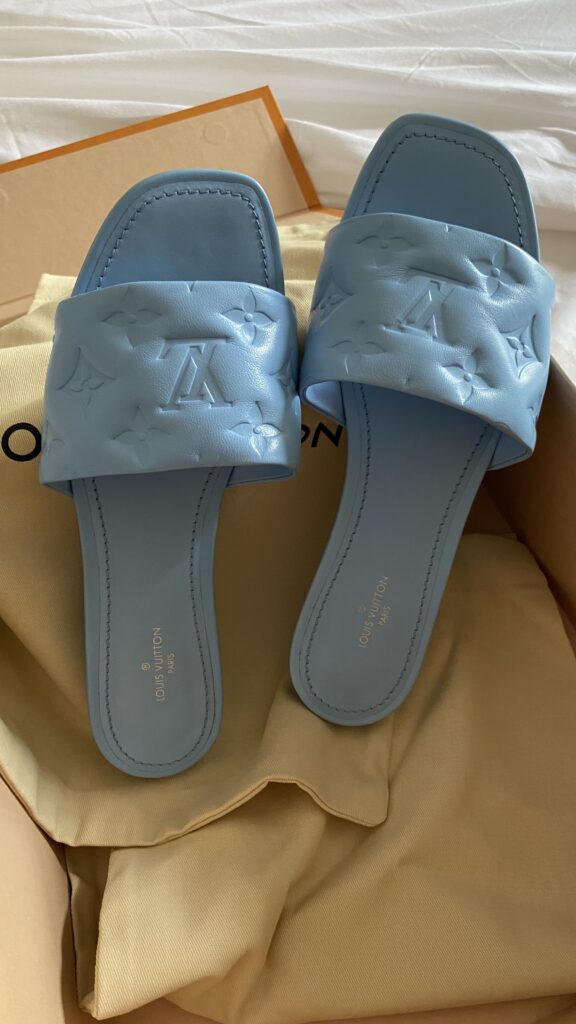 Anak x 2 thank you for these two wonderful and expensive gifts. Never mind that they arrived 7.5 months late. I sincerely appreciate the thoughtfulness. Thanks, shoti for physically going to the LV store. Thanks, achi for everything. Love love love from mom.